A long-lasting patio is a lot like a smooth paint job—it's all about the prep work. Rush to put pavers down on a faulty base, and it might take only a few seasons for the stones to shift and become a tripping hazard.
18 DIY Patio Ideas and Pathway Improvement Projects
1. Build a Fire Pit Patio
This fire pit, made from massive salvaged blocks of granite, anchors the patio design and keeps the festivities going after the sun goes down. Here's how to construct a bluestone patio around a centerpiece fire pit. And don't forget about fire pit safety.
2. Laying a Gravel Path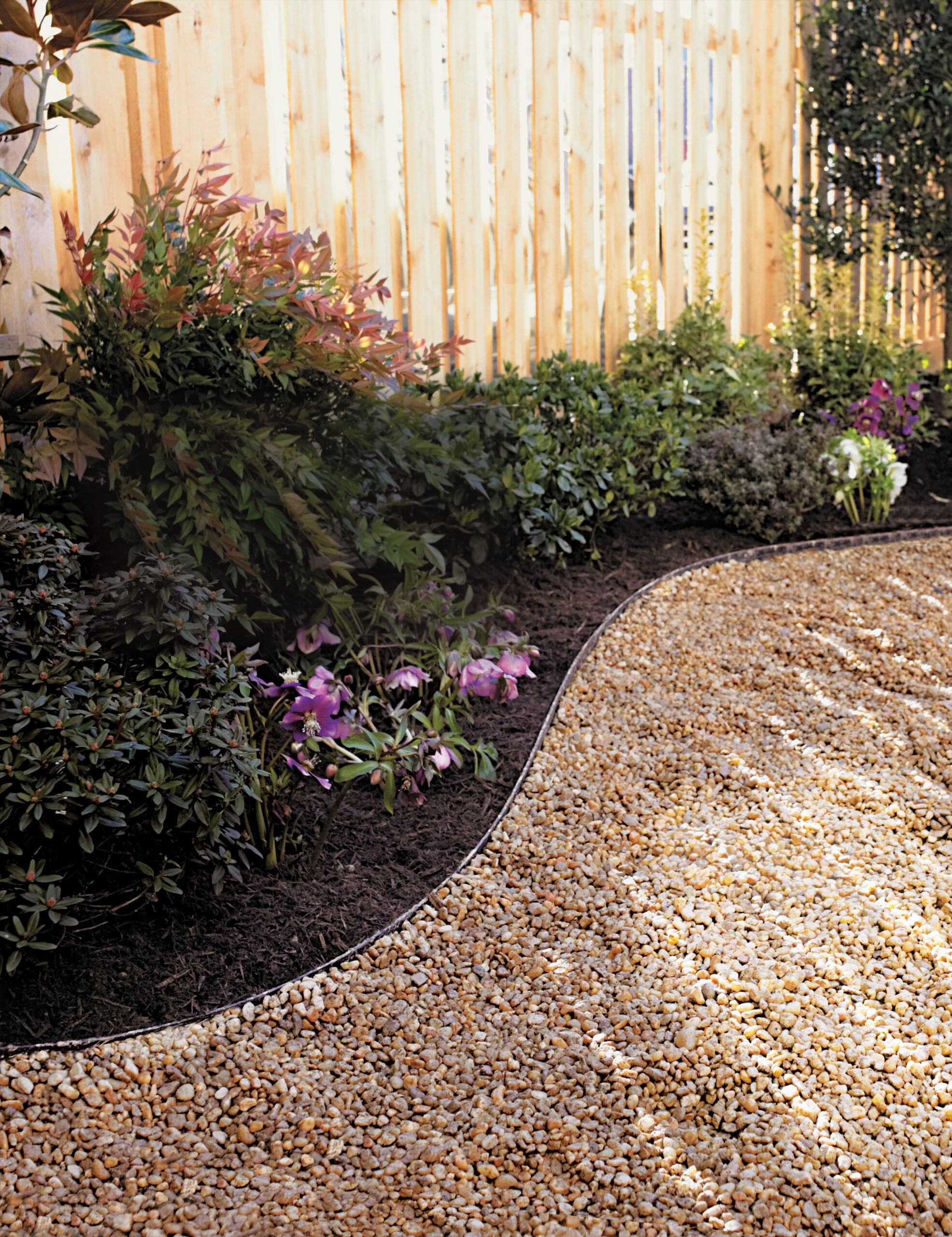 Sure, you could spend several days and many dollars putting in a walkway made of cobbles or bluestone, but a simple gravel trail won't break your back—or your budget. Gravel (as well as crushed brick or crushed shell) is a traditional path material found in formal gardens throughout Europe and Asia, and takes little skill to install. An afternoon to get it down (as described here), and you'll soon have a natural-looking, foliage-free way to walk through your perfect landscape.
3. Make a Circular Fire Pit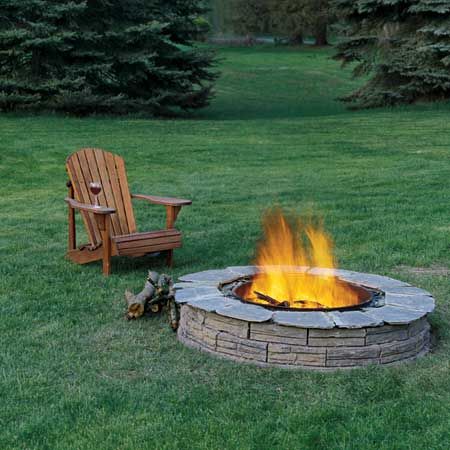 Outdoor fires are so hot right now. Seriously. Mankind has called the hearth home for the centuries, it's true, but these days people are going ultra-retro and getting their heat from stone-walled pits set into the earth. And, why not? On cool summer nights, you can melt marshmallows and nibble s'mores while you lounge in an Adirondack chair, feet propped up on the rock ledge. So if you really want to light up right, do it in style. Use our step-by-step guide and take a few days to build your very own ring of fire.
Follow along with TOH landscaper Roger Cook as he builds a circular fire pit and surrounding patio.
4. Install a Permeable-Paver Driveway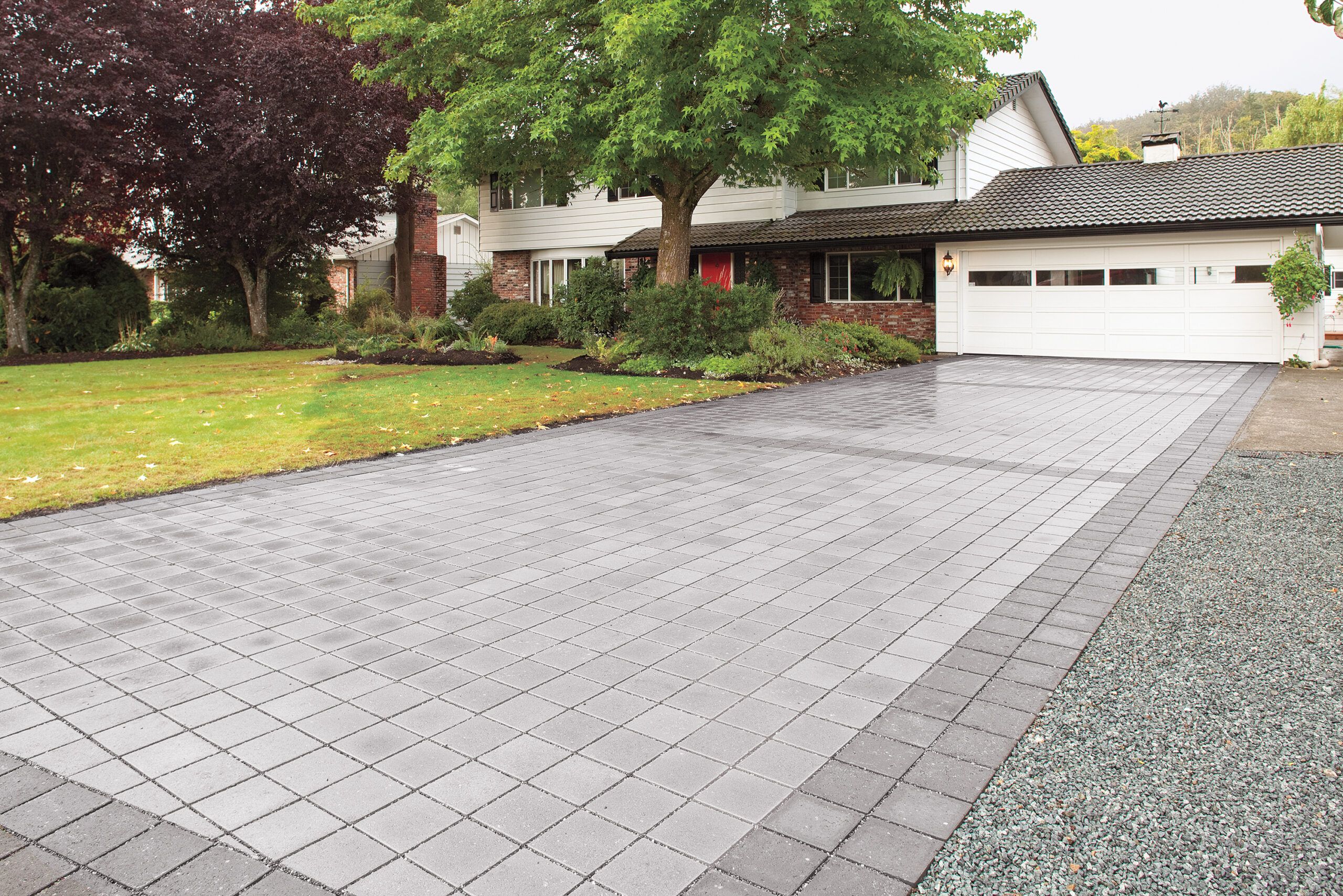 The best way to green up a driveway is to install permeable pavers, which allow water to drain down through the gaps between them and into a bed of crushed stone. From there, it seeps gently into the soil. Contrast that with a typical driveway, where water picks up oil and other chemicals as it washes into the street, overloading storm drains, polluting waterways, and increasing the chances of flooding from runoff.
5. Install a Built-in Barbecue Pit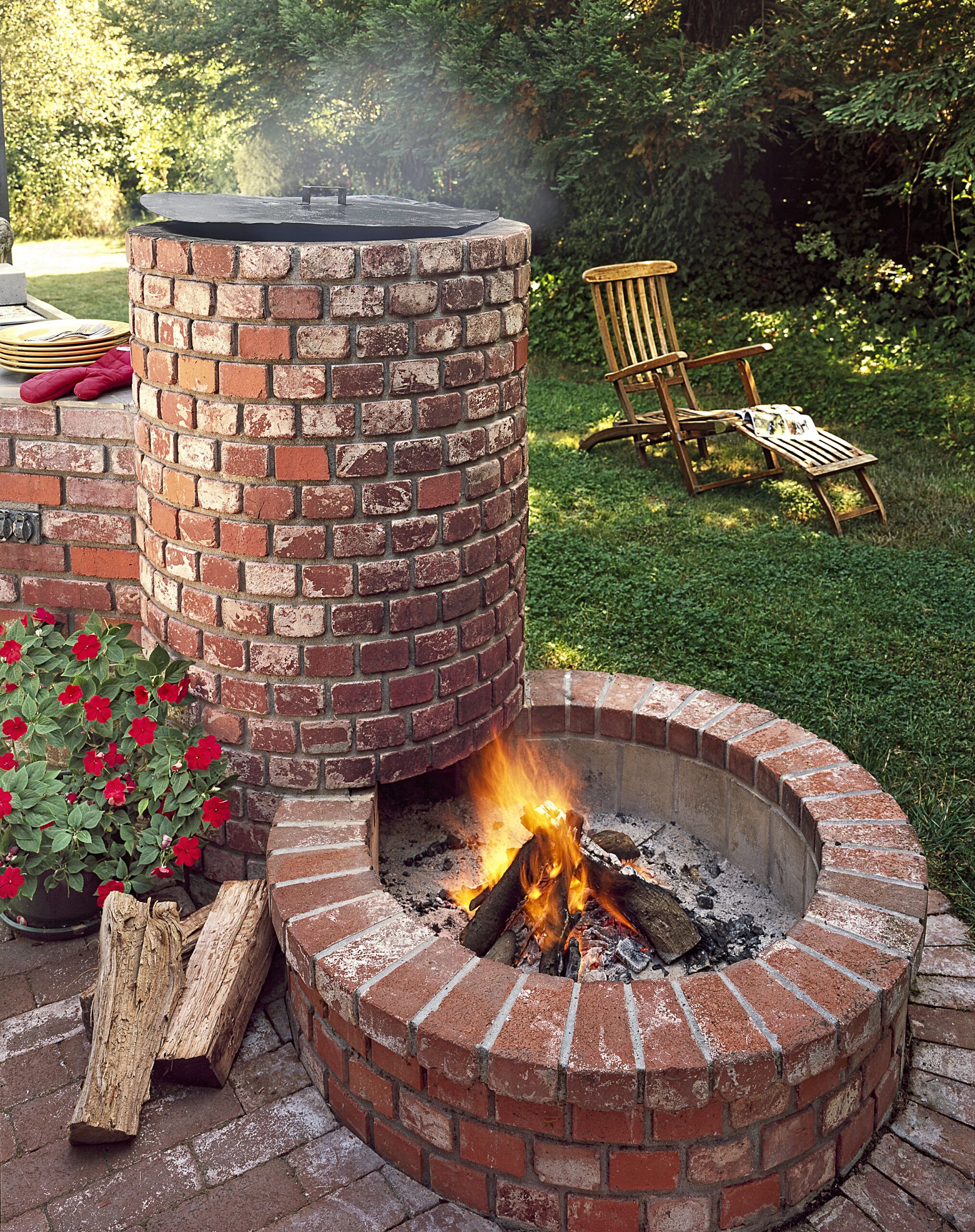 While you could buy a simple portable kettle grill to heed the call of the charcoal, there's something alluring about a built-in masonry grill. These structures not only accent the patio, providing a focal point and creating a gathering spot, but also are ideal for feeding a crowd because they typically have more grilling space than your standard-size rollaway. Plus, they're durable and weather resistant, don't need to be stored, and have a warmer feel than outdoor kitchens glinting with stainless-steel surfaces.
Building a simple barbecue pit is a relatively easy DIY patio project and likely to cost less than a fancy new gas grill. With the right tools, materials, and a little skill, you can put together a basic brick barbecue in a weekend.
6. Lay a Stone Patio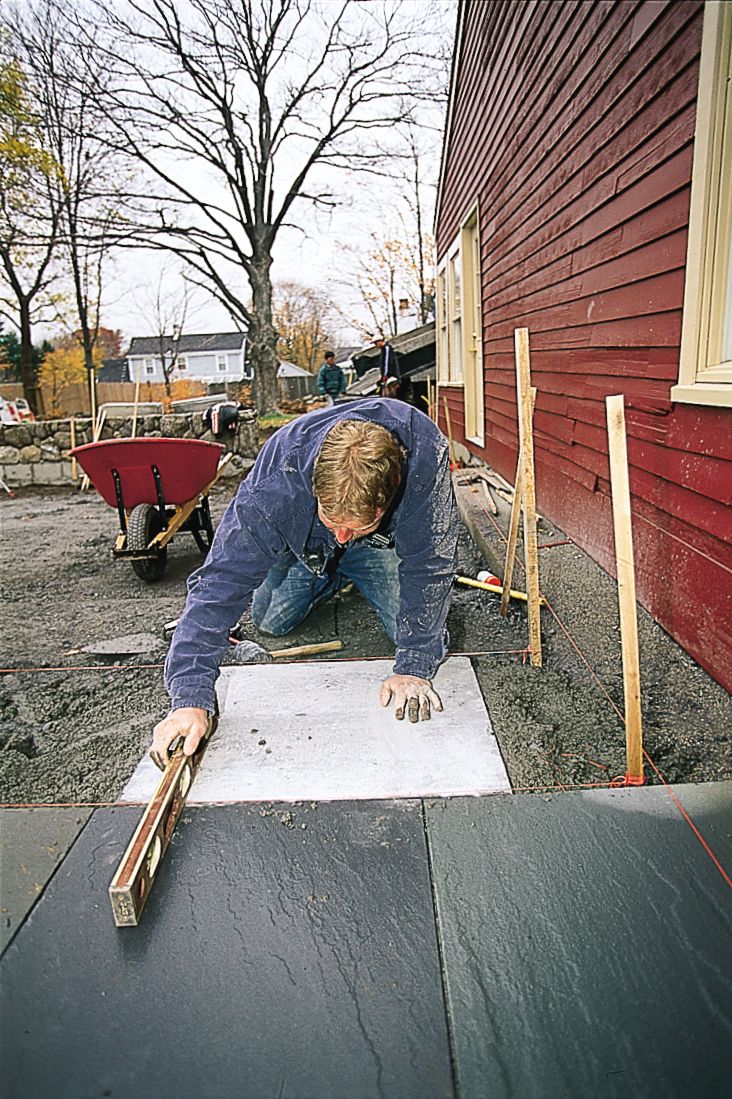 With all the beauty of a well-manicured lawn but without the maintenance, a stone patio makes an elegant addition to any home. A variety of flat stones will do—smooth squares of slate or rough flags of limestone—as long as they can withstand foot traffic and the local climate. Here's how you can DIY a stone patio.
For most of his patio design ideas, This Old House landscaping contractor Roger Cook favors 1 ½- to 2-inch-thick bluestone, a tough sandstone quarried in New York, Pennsylvania and Vermont.
Prefer brick? Watch along here as Roger walks you through constructing a brick patio.
7. Pick the Perfect Patio Building Blocks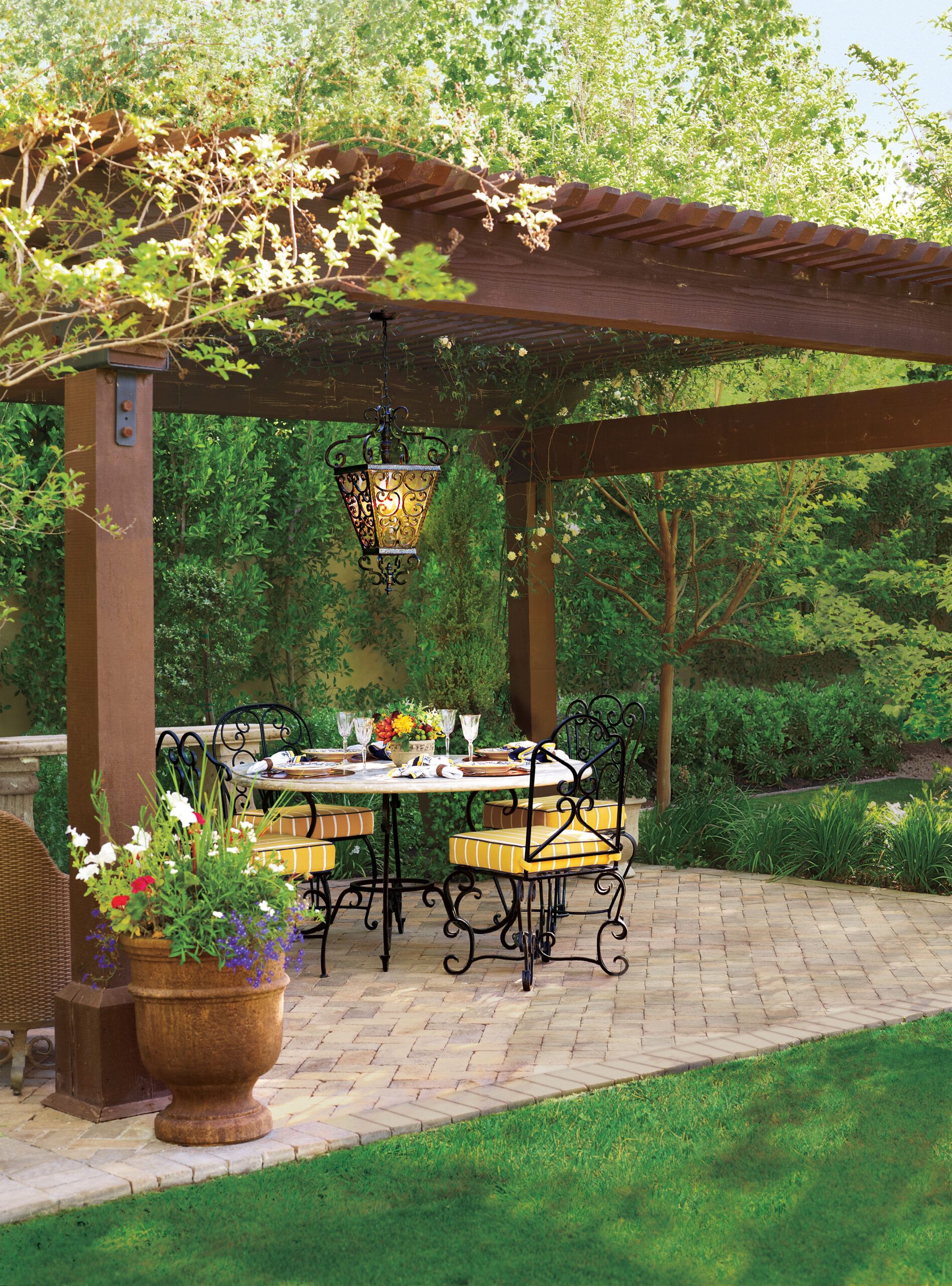 Creating a new living area outdoors is a whole lot easier than adding one indoors. Sure, you've got to furnish both. But in the backyard, there's no fussing with walls, ceilings, doors, or windows. All you really need is a floor.
That's why one of the first steps in planning a new patio design idea is deciding which material to put underfoot, typically brick, concrete, stone, or gravel. The surface you choose plays a huge role in establishing not only the style of your patio but also its cost, whether you can build it yourself, and how you'll care for it over the long term.
Read more learn which patio material is right for you, get guidance on coming up with a design, and find installation tips for cost-conscious DIYers.
8. Explore Design Options to Inspire New DIY Patio Ideas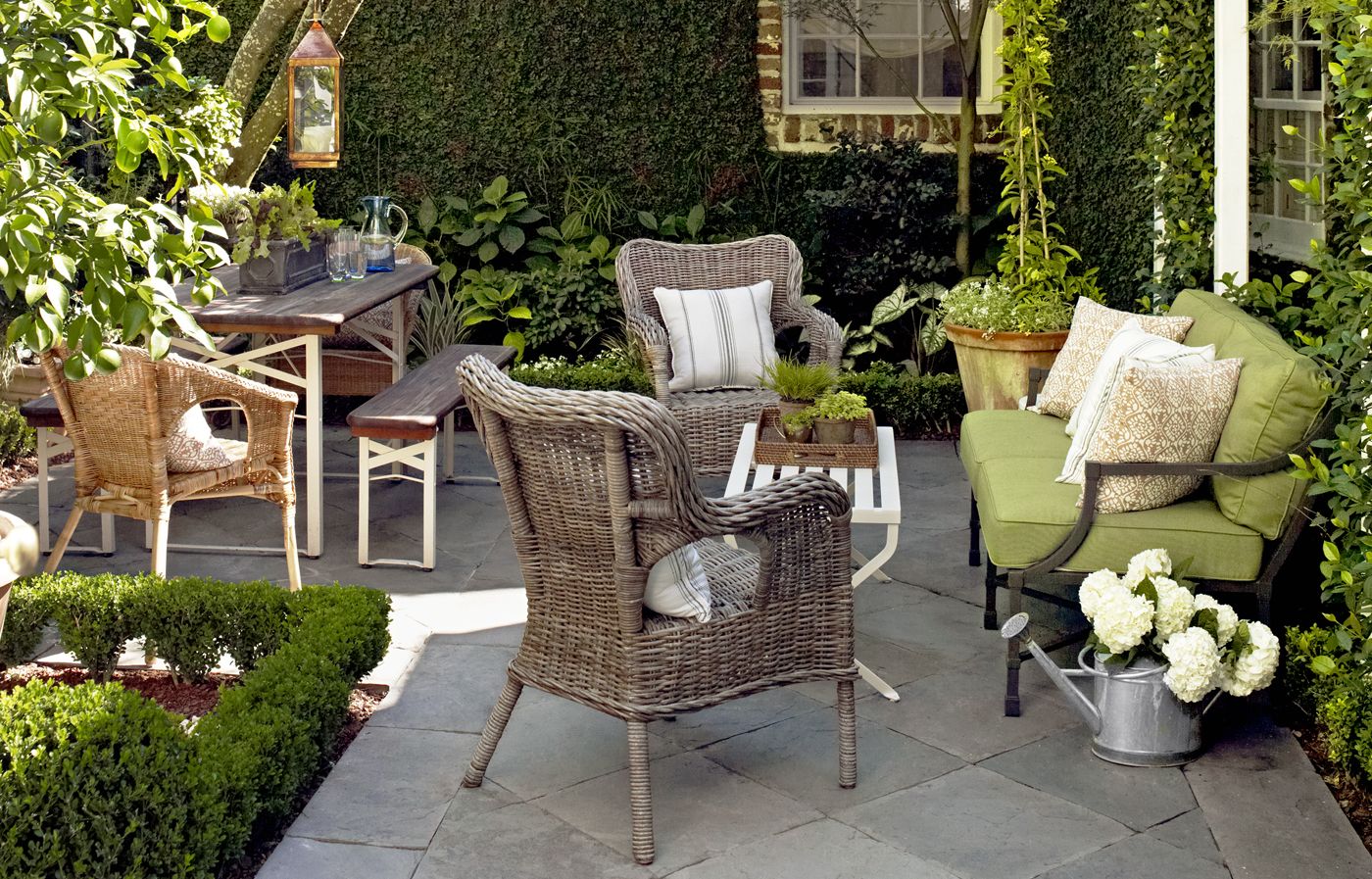 For a patio worth the view, let a fence, hedge, or facade serve as a wall, and a pergola, tree canopy, or wide umbrella as a roof. Then furnish your outdoor room for dining, entertaining, or gathering around a fire.
Gather inspiration from your own by perusing these 14 DIY patio designs.
9. Set the Pavers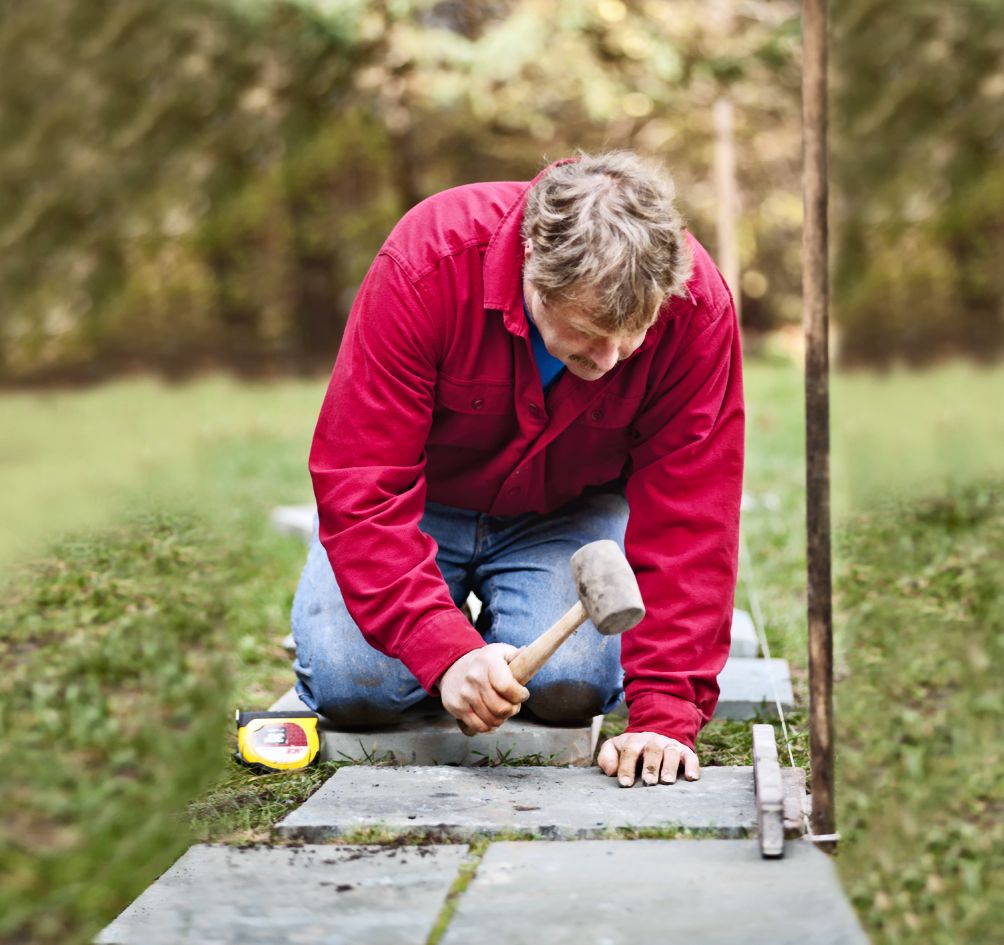 A DIY pathway made of stone pavers is a great way to save your lawn from being trampled and compacted by foot traffic. And it certainly is an easy, one-day project for most weekend warriors. The hardest parts of the process are the labor of mixing the wet stone dust that serves as the pavers' base and then lifting and moving the stones. Take some tips from TOH landscaper Roger Cook in our stepping stone path step-by-step guide.
10. How to Build a Flagstone Walkway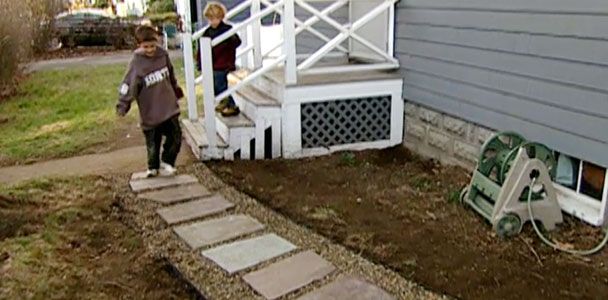 Instead of wearing a path into the grass, connect spaces purposefully with a stone walkway. Watch TOH landscaper Roger Cook work with a homeowner to make a flagstone walkway in a day's time.
11. How to Lay a Bluestone Walkway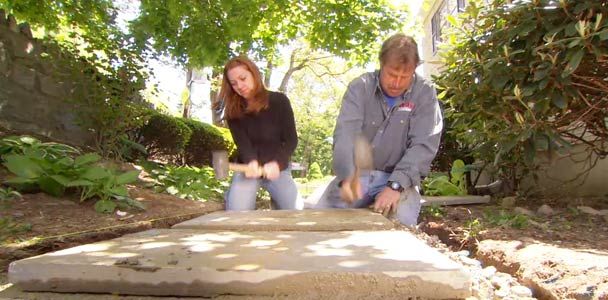 For a beautiful natural-stone walk, try this DIY guide showing you how to build a bluestone path.
12. Design a Brick Walkway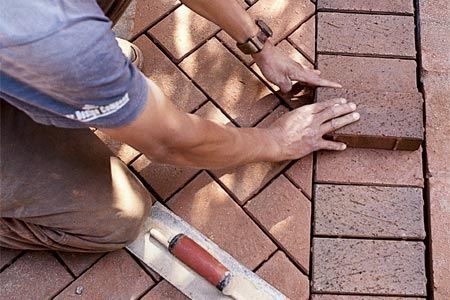 Choosing the right pattern to suit the shape of your walkway (and your skill level) can drastically reduce your work time. See which brick patterns are easy to arrange, how many cuts you'll make, and what will—or won't—work with a curve.
Learn how to DIY and design brick walkway.
13. How to Lay a Brick Paver Walkway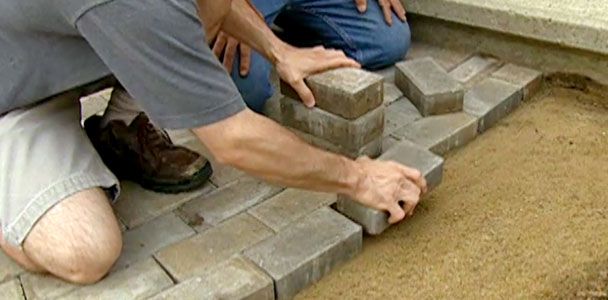 Create a long-lasting walkway with brick pavers. Watch along as Roger Cook shares his best tips for successful construction.
14. Create a Pebble Mosaic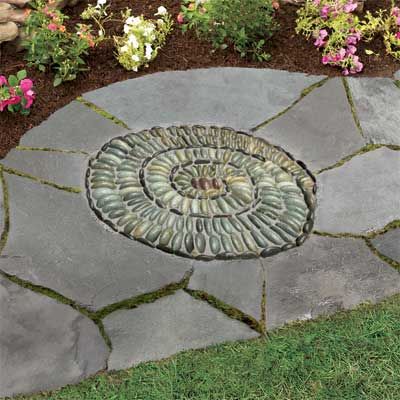 With myriad options for stone colors and sizes—not to mention endless variations in layout—the design of a pebble mosaic for your yard or garden is limited only by your imagination. If this outdoor project is on your to-do list this summer but you're looking for inspiration, here are a few fun examples of pebble patterns to get you started. We hope the hardest part of the project is picking your favorite.
15. Build Steps with Landscape Timbers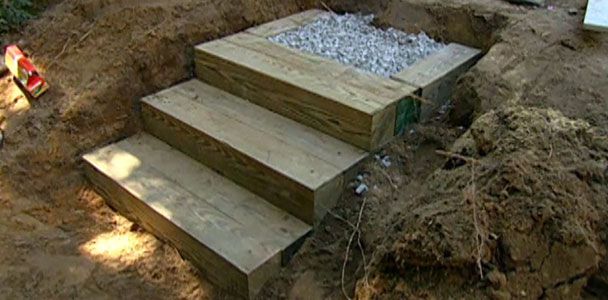 Create a durable outdoor staircase out of timbers after you follow along with Roger Cook in this how-to video.
16. Install Pavers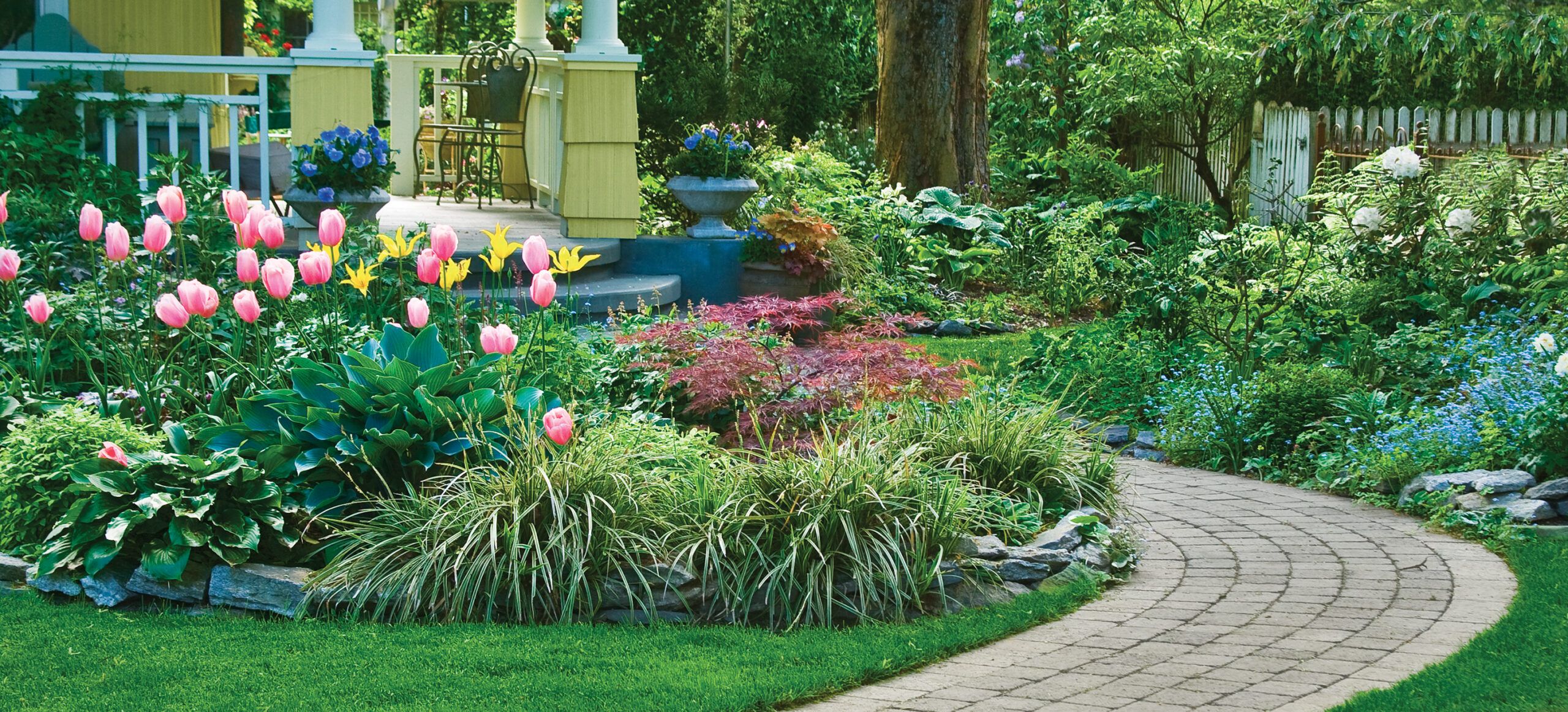 One trick to making a richly planted—or even shaggy—yard feel more manicured is to add a smartly defined piece of hardscaping. Patios and paths or an upgraded driveway not only define space but also provide the kind of contrast that makes a flower bed or lush lawn pop.
But if traditional surfacing materials leave you feeling as flat as poured concrete, consider pavers—concrete pavers. More affordable than stone, more colorful than brick, and more durable than asphalt, concrete pavers are a practical yet attractive option anywhere on the property. And because they're modular, they're easy to install and fix, even for DIYers.
17. Choose a Paver Material and Style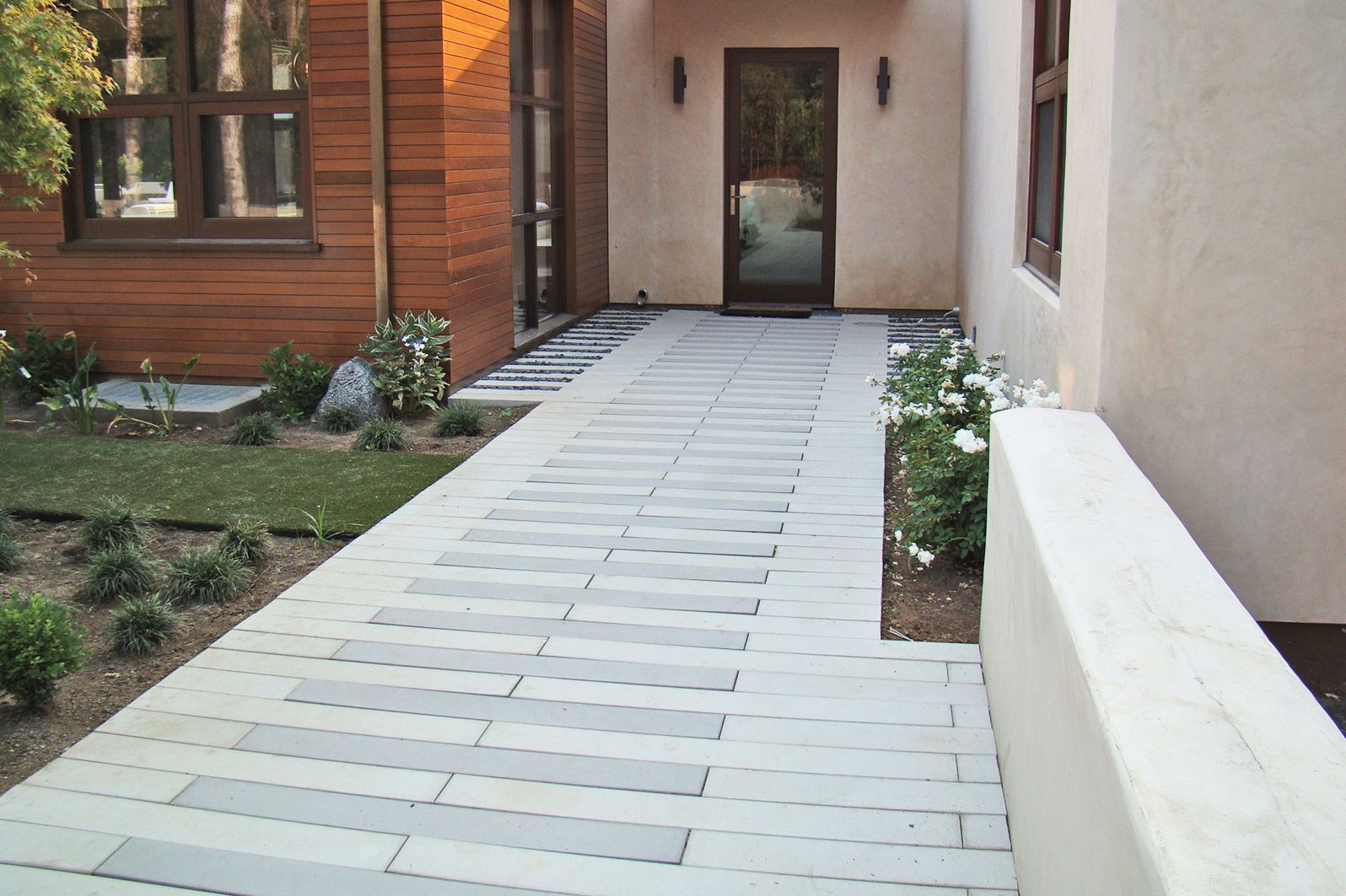 Concrete pavers can be used for driveways, patios, or walkways and are durable and good looking. Knowing which style to choose for your particular job is crucial, so check out our overview of styles, and our other materials guide.
18. Install a Gorgeous Waterfront Patio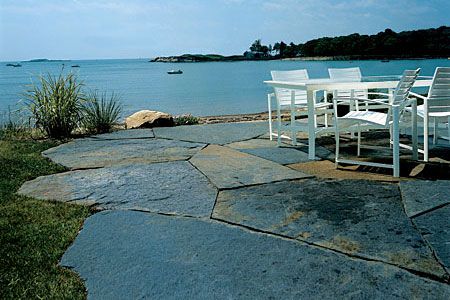 The best outdoor spaces are a seamless blend between the man-made and the existing landscape. That's why This Old House landscape contractor Roger Cook chose native Goshen stone for this patio, nestled along the craggy Massachusetts coast in Manchester-by-the-Sea. For this project, Roger designed and built a 15-by-25-foot waterfront patio, plus a flight of stone steps leading up to an existing brick landing. Close enough to dip a toe in at high tide, the seaside perch offers panoramic views of the inlet and boulder-strewn cliffs.