Green Done Right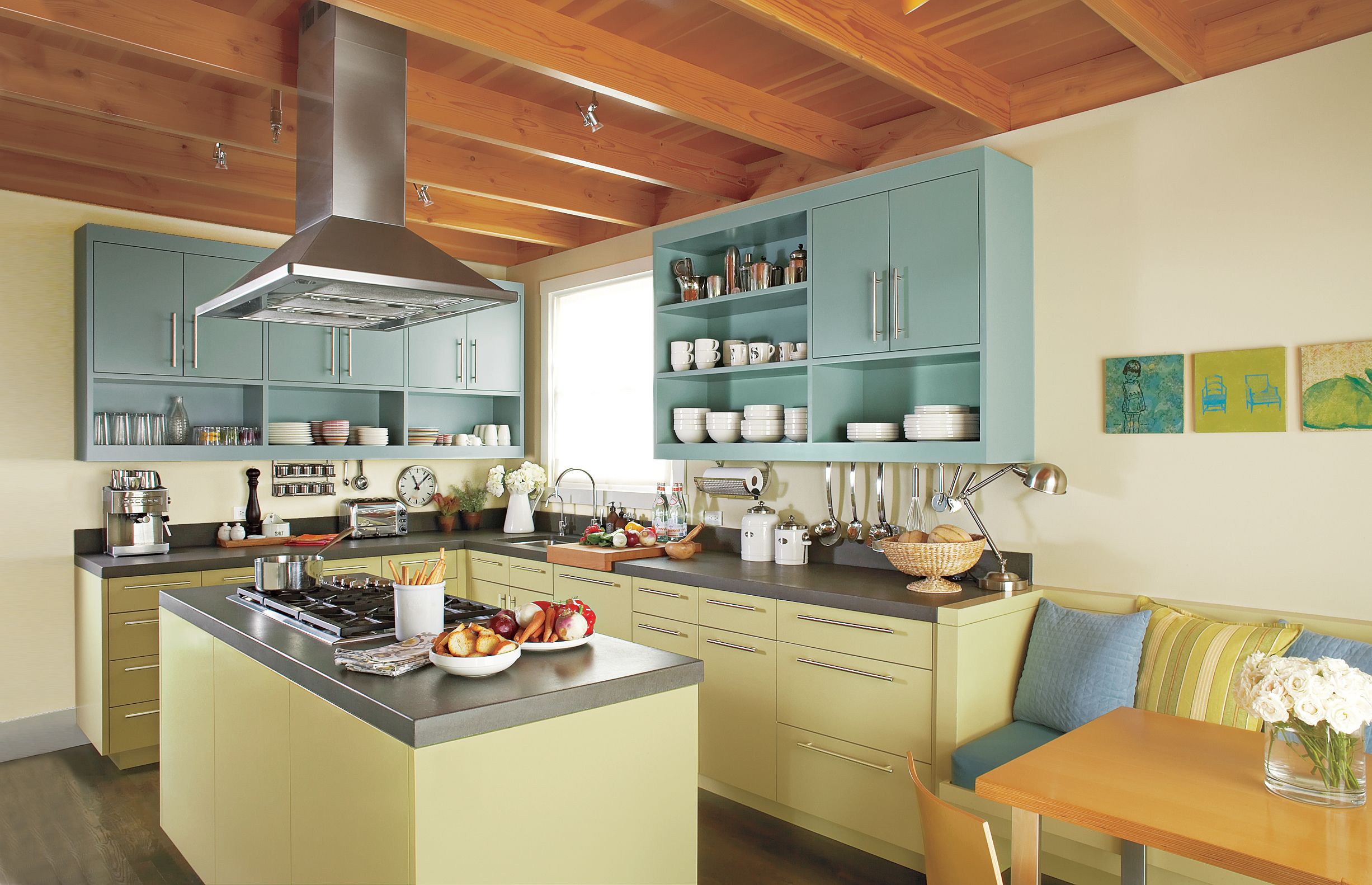 Green is a wonderful color for kitchens—vibrant yet cool, denoting healthiness and calm at the same time. And it's easy to find inspiration for the right shade; just look around. It could come from a celery stalk, a jadeite plate, a lime, an asparagus spear, a bunch of sage, a slice of cucumber, or even the skin of a Granny Smith apple. But first, take a look at our gallery to see how the projects of others, similarly inspired, came out.
Shown: Modern, pared down cabinets in equally modern hues of fresh lime and soft spruce. See more details on this vintage kitchen.
Jade Meets Lime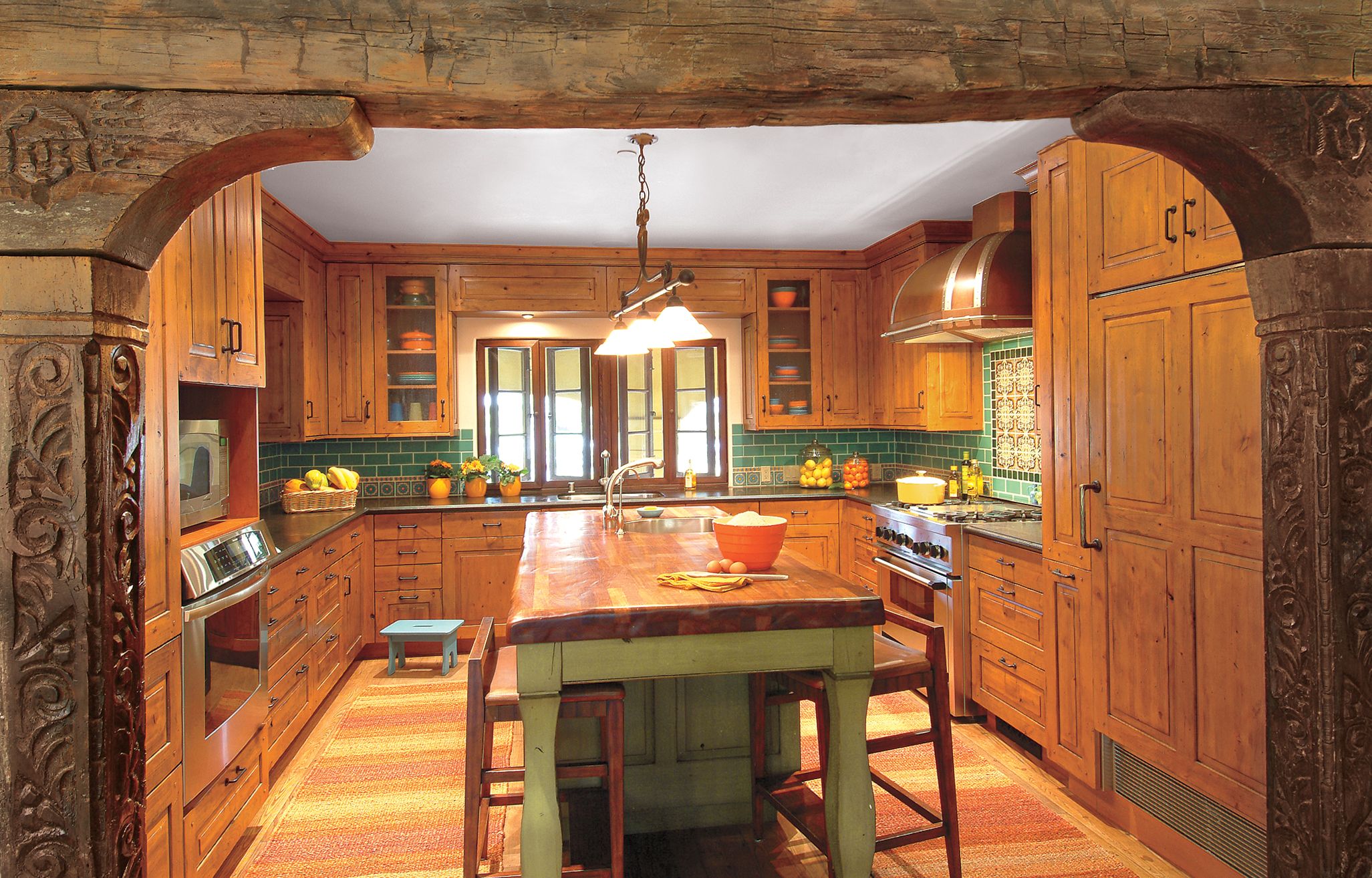 Hand-glazed tile in jade and a wash of lime on the island's base burnish the honey-hued cabinetry and copper vent.
Read more on how this modern kitchen got its old-world look.
Bright Green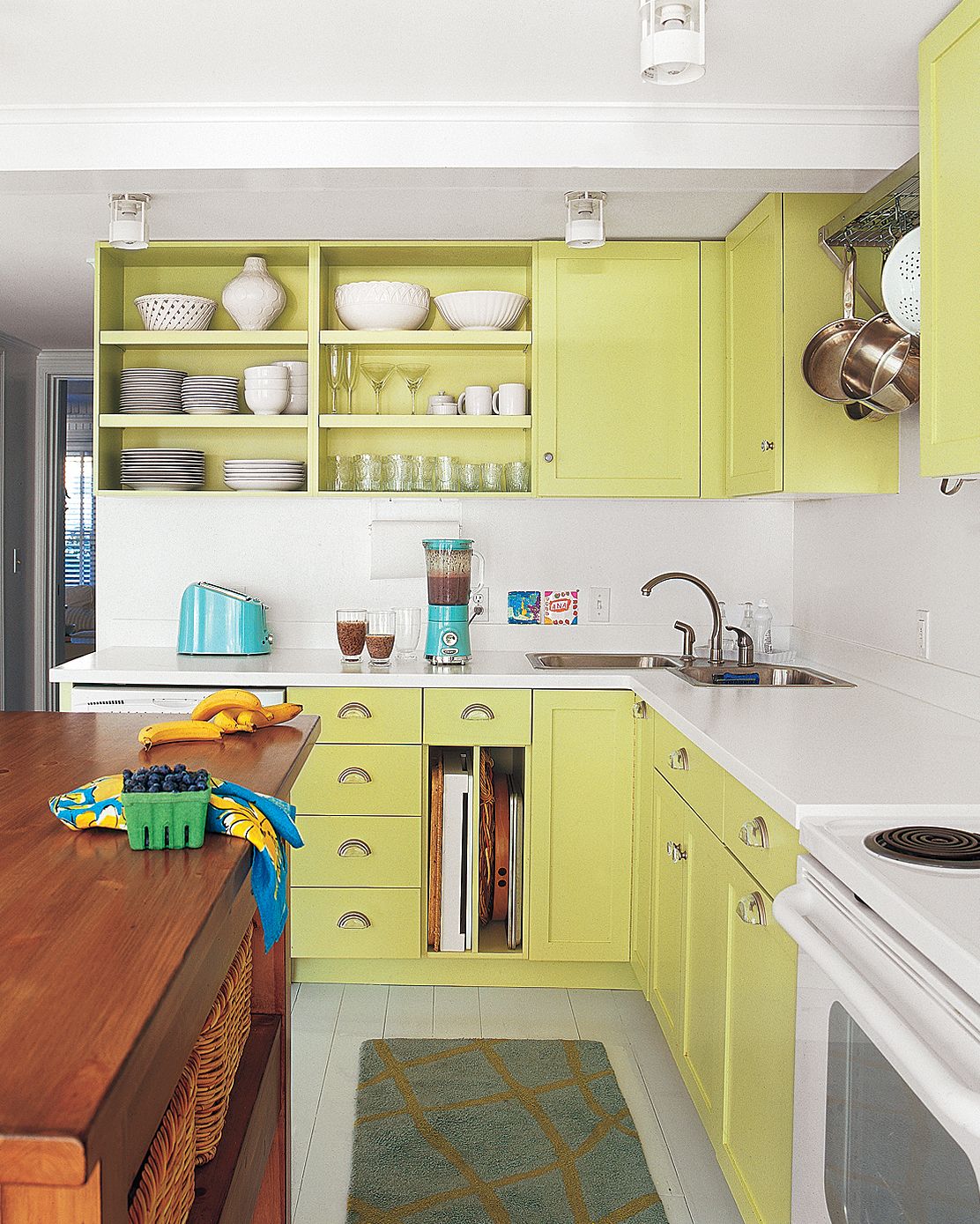 The bright hopeful green of early spring's freshly unfurled leaves juices up this kitchen.
See affordable ideas on how to upgrade a kitchen.
Cool Green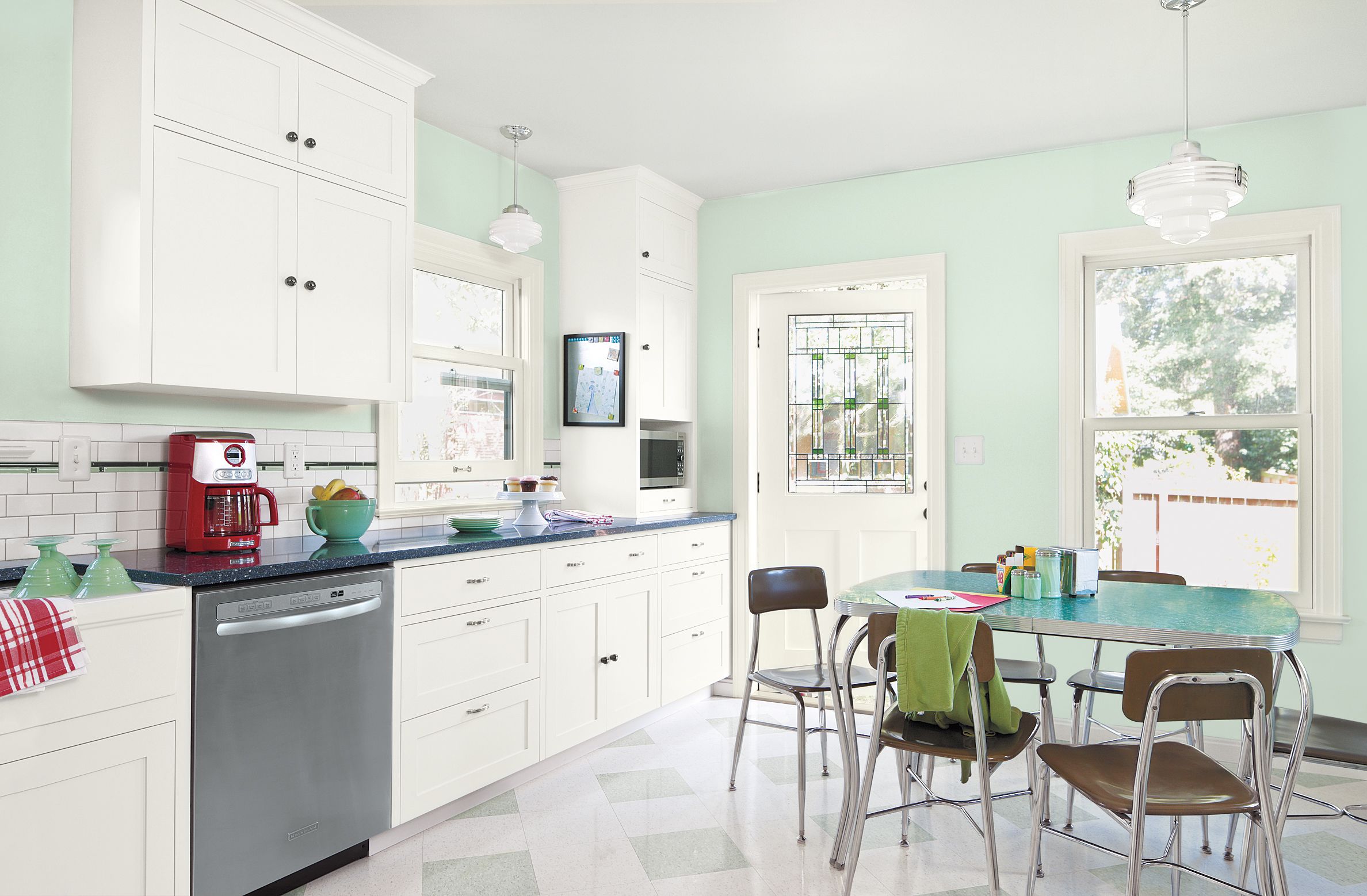 Palest mint gives this kitchen a cool and bright 1950s vibe. The green tint echoes the stained glass in the back door.
Check out the before-and-after story on this kitchen's design.
Echoes of Color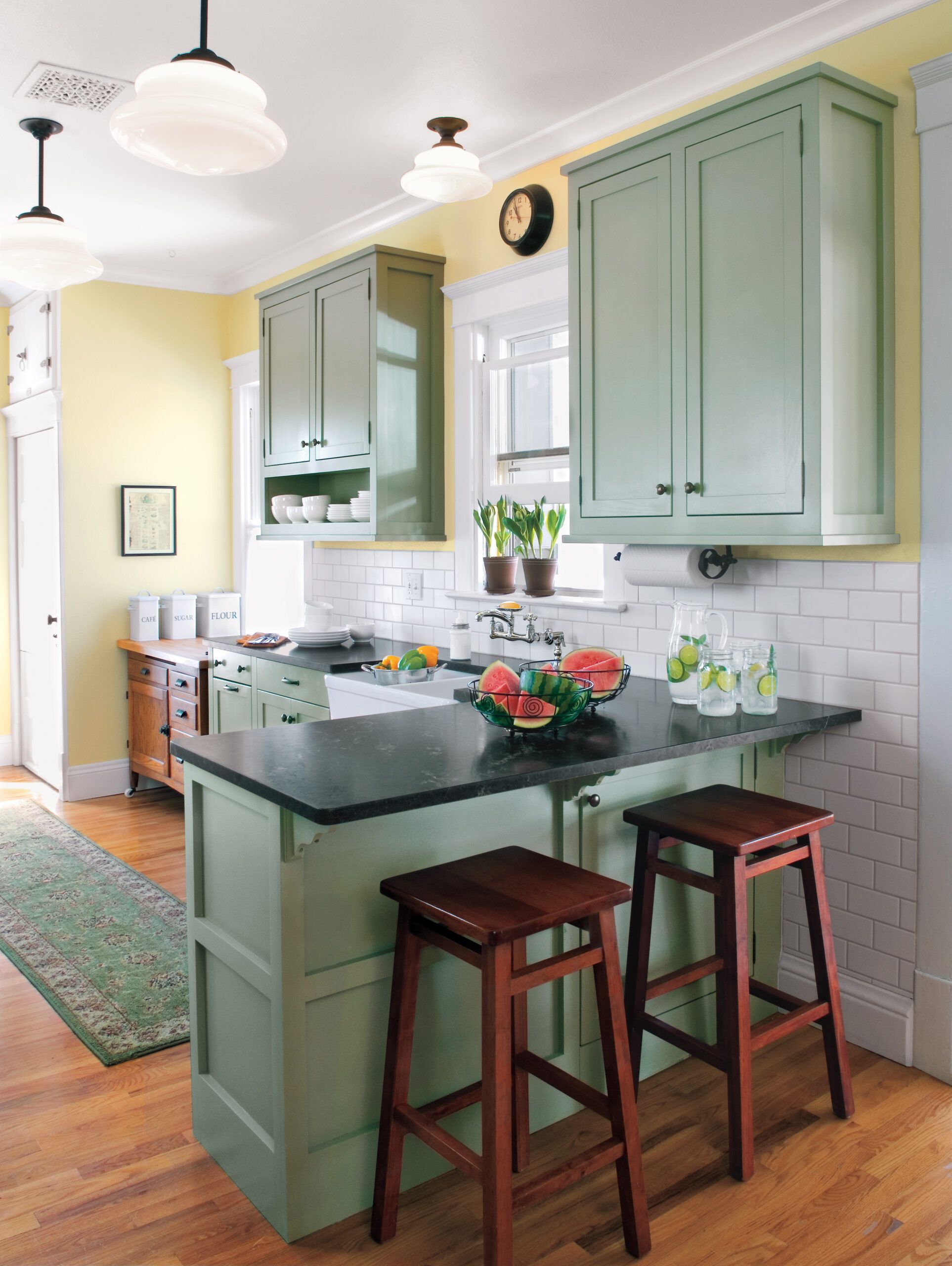 A deep-green stone counter and a runner the pick up the sage hue of the cabinetry.
Read the owner's plan for this kitchen's look.
Mix of Greens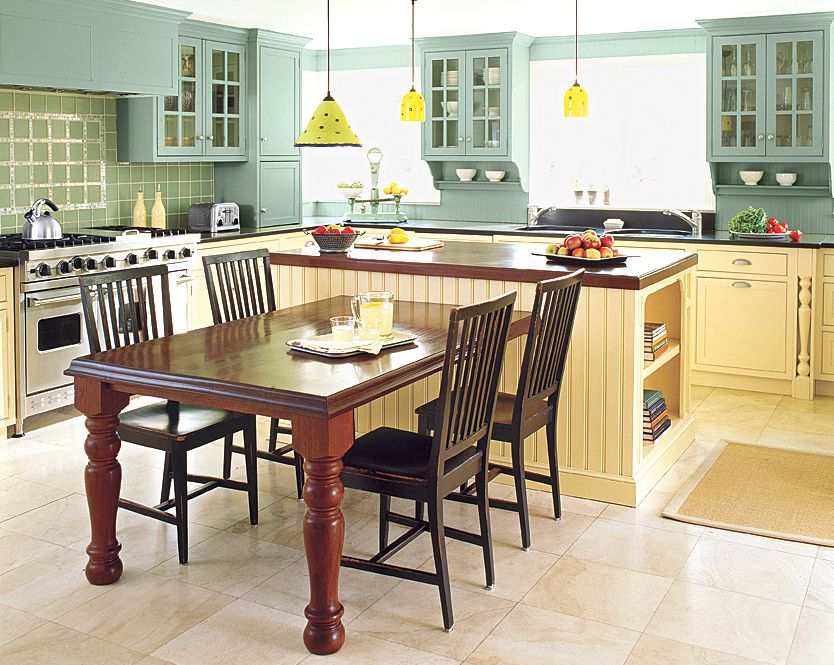 Several shades of green on cabinetry, backsplash, and light fixtures keeps the mood serene, while the beadboard-clad island and lower cabinets sport a harmonious butter hue.
Get the details on this kitchen's island.
Green-Red Connection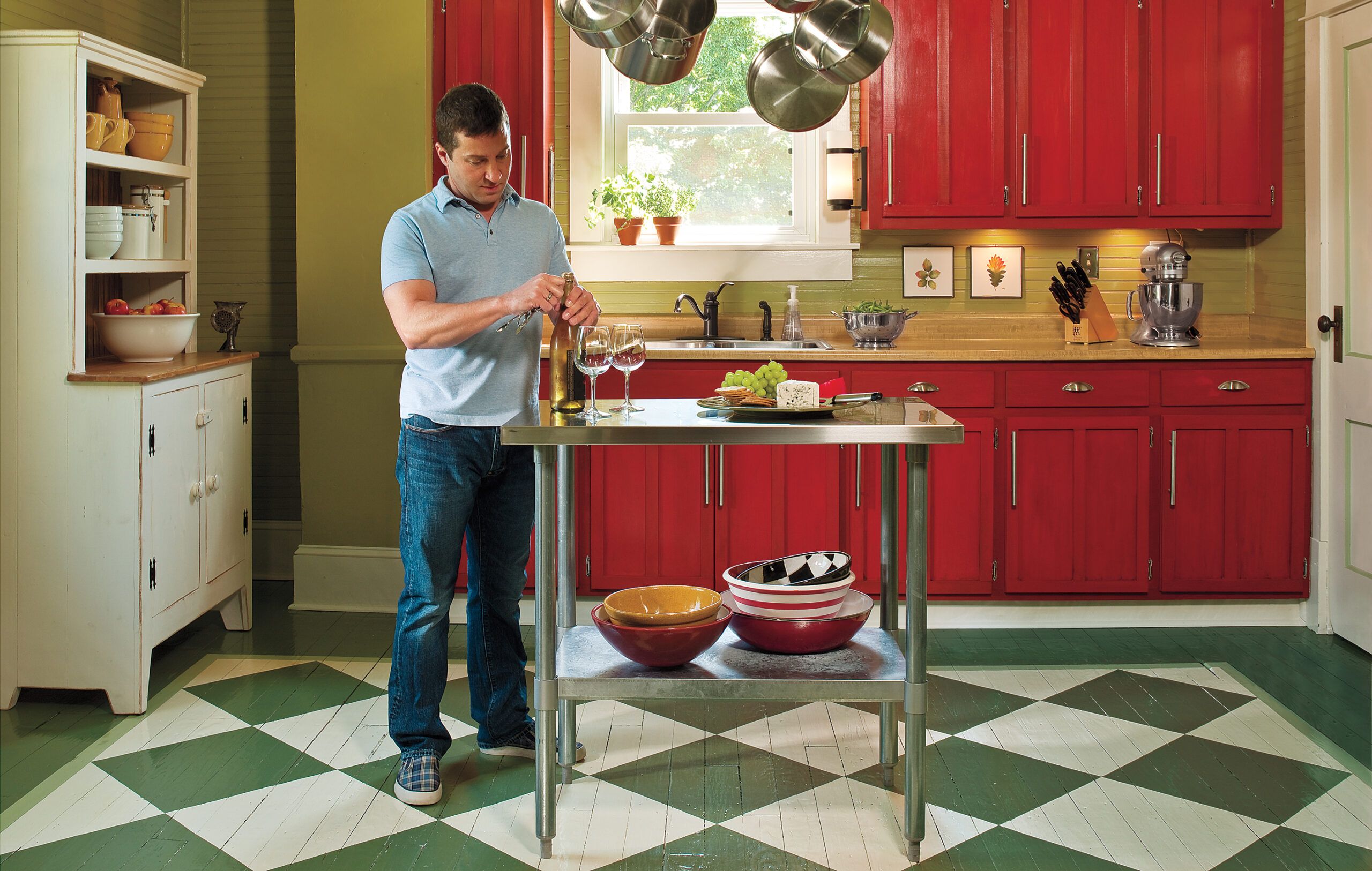 Red, green's complementary color, adds oomph to this kitchen in the form of candy apple-colored cabinetry.
Read more about this DIY bungalow kitchen redo.
Pretty Leaf Green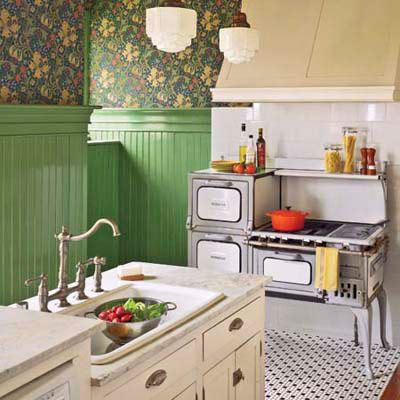 Leaf green wainscoting paired with Arts and Crafts-style wallpaper rings true to this early 20th century-style kitchen.
Check out the background on this Kentucky kitchen's renovation.
Pine Green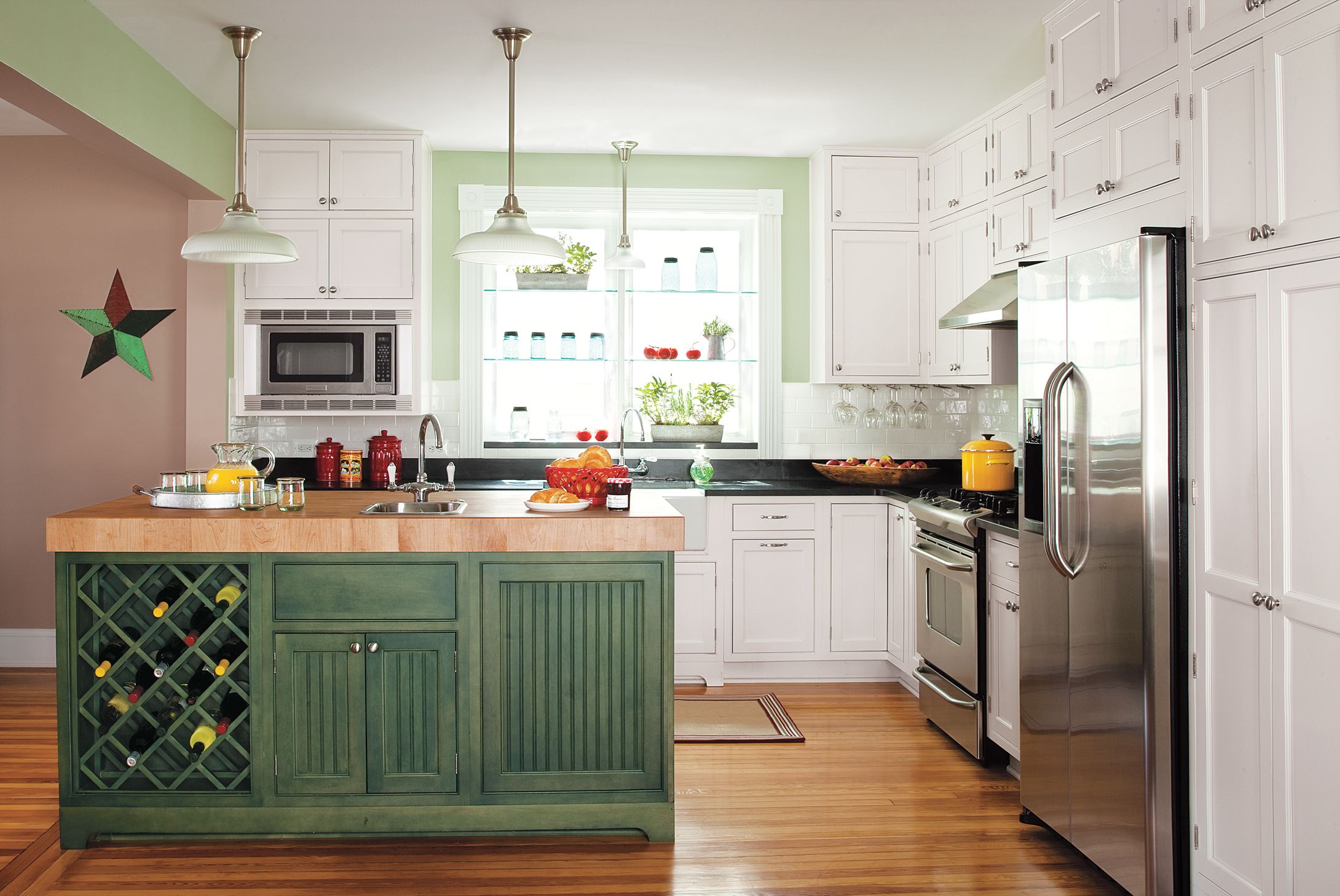 An island coated with a wash of pine green contrasts with the light creamy hue on the wall.
Learn more about this open-plan kitchen.
A Green Highlight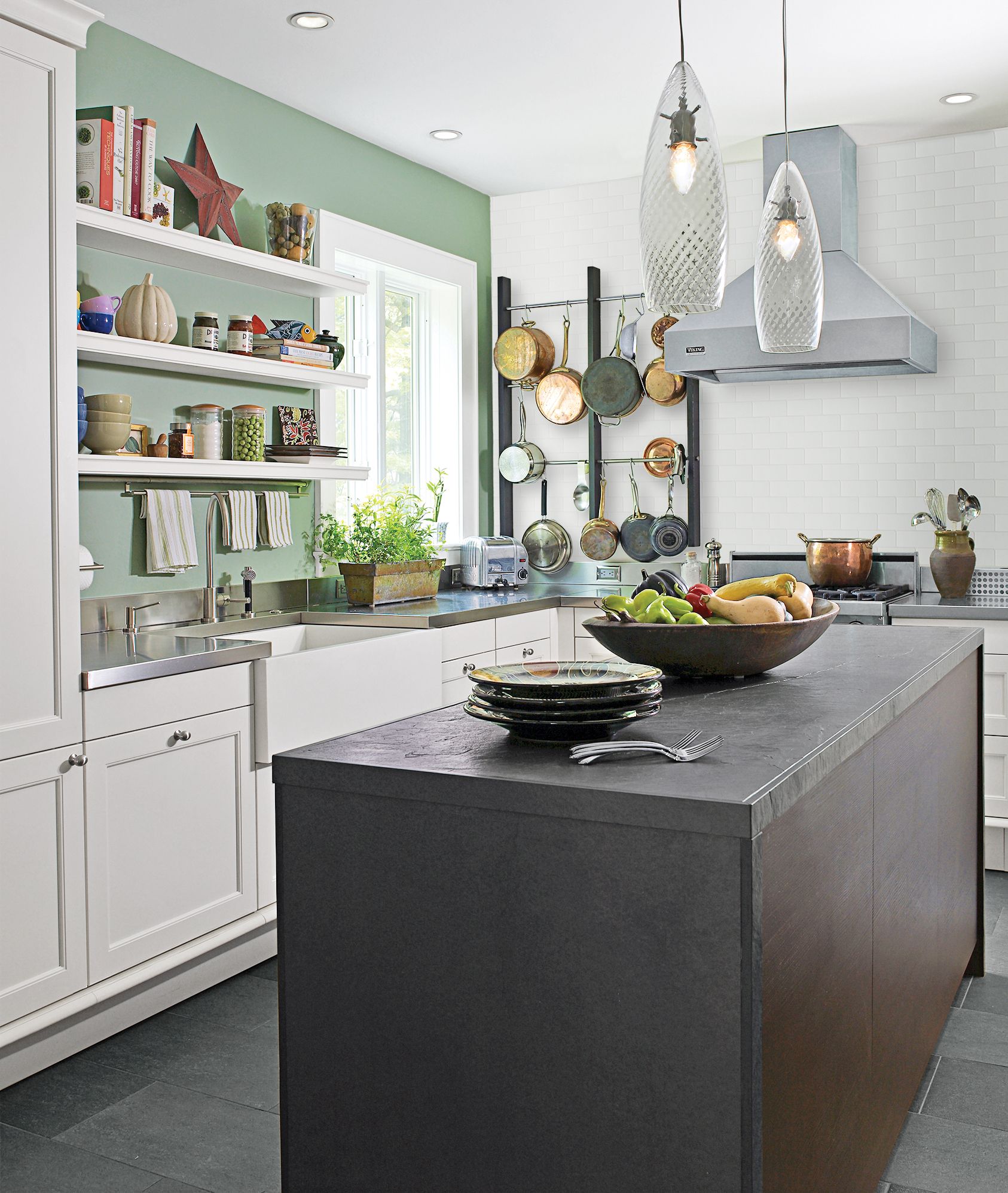 One accent wall in hazy sage brings this white kitchen into focus.
See more of this kitchen redo.
Tree-Inspired Hue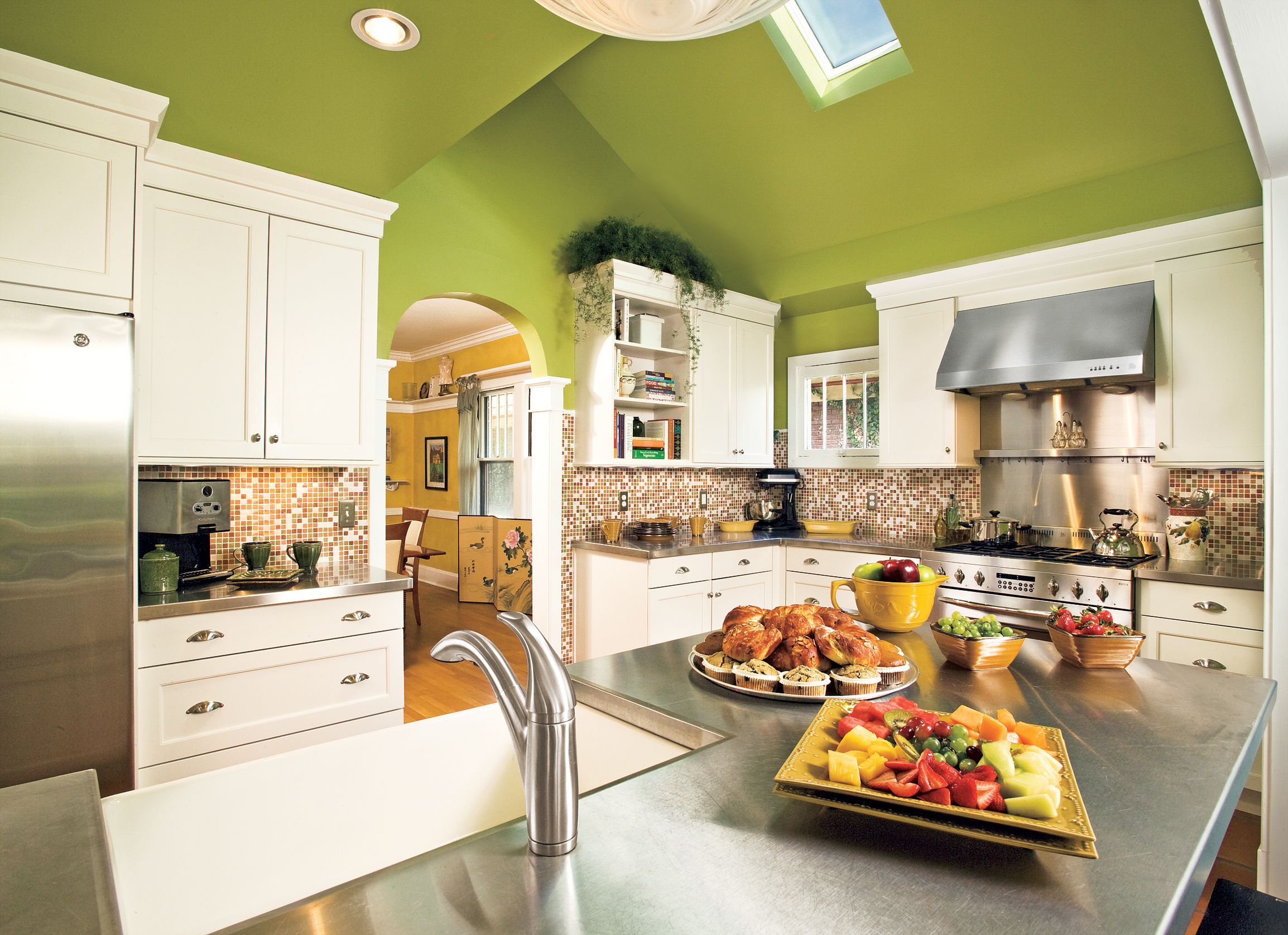 Take inspiration from a tree: Start with a backsplash in wood tones and top it with leaf-hued paint. Here, warm yellow green defines the vaulted ceiling above multi-hued tiles.
Read about how this kitchen's design came to be.
Fresh Green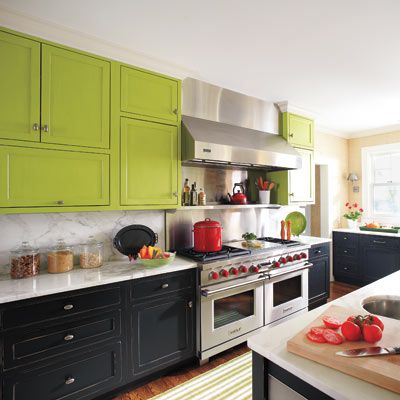 Paint as fresh as a new blade of grass brightens this otherwise rather tamely colored cooking space.
Check out more details on the color combinations used in this kitchen.
Pale Green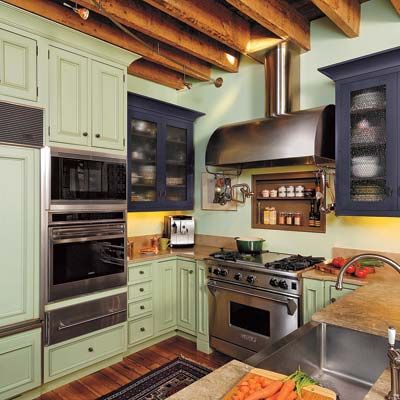 The muted floor-to-ceiling pale green of this Colonial-style kitchen gets a kick from cabinets painted an unexpected deep violet-blue.
Learn more about the colors used in this kitchen.
Perfect Lime Green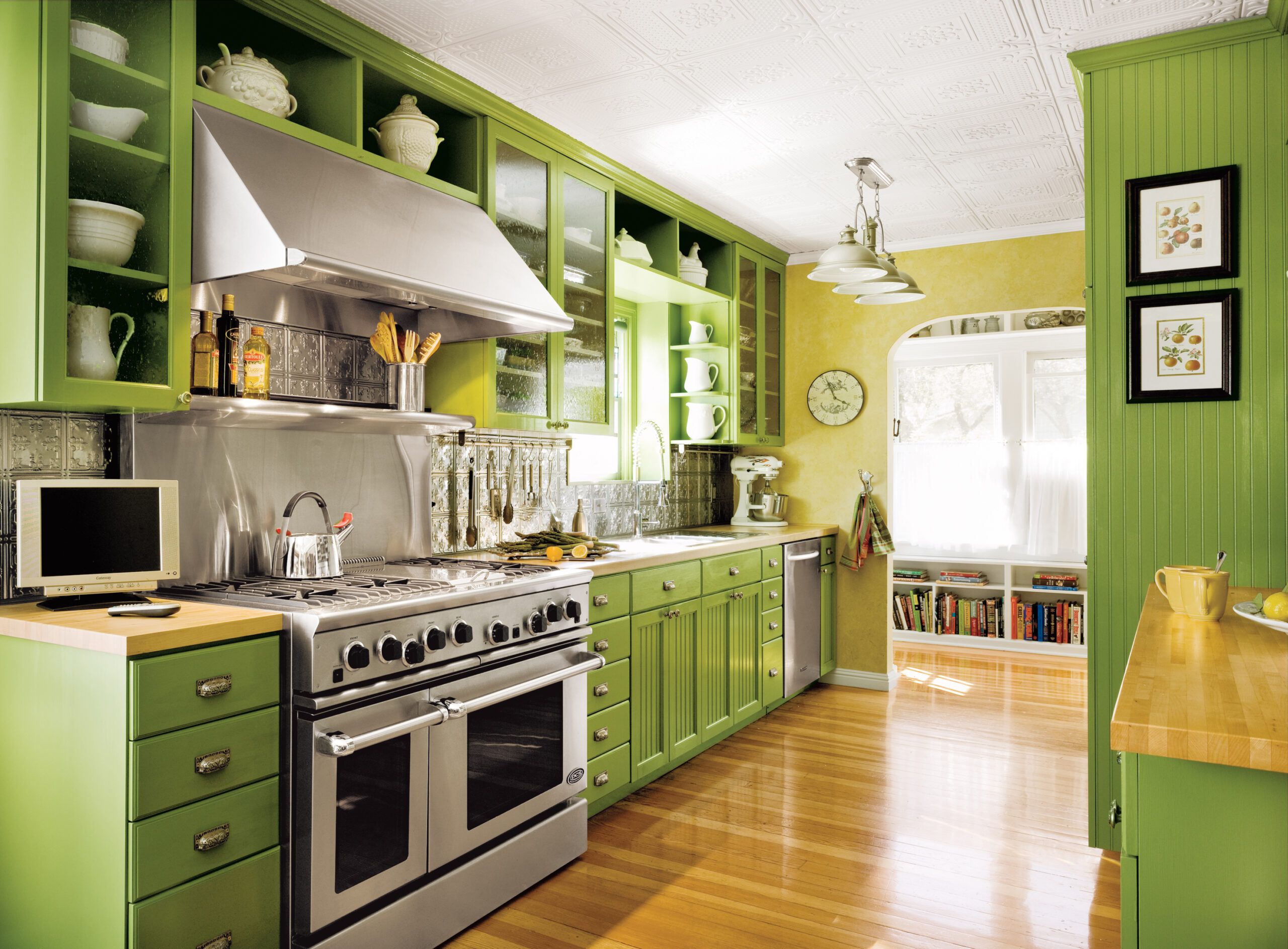 Shades of lime, both peel and pulp, freshen up a classic galley kitchen.
Read about this 2010 Reader Remodel winner in the "Best Kitchen Redo" category.
Monochromatic Look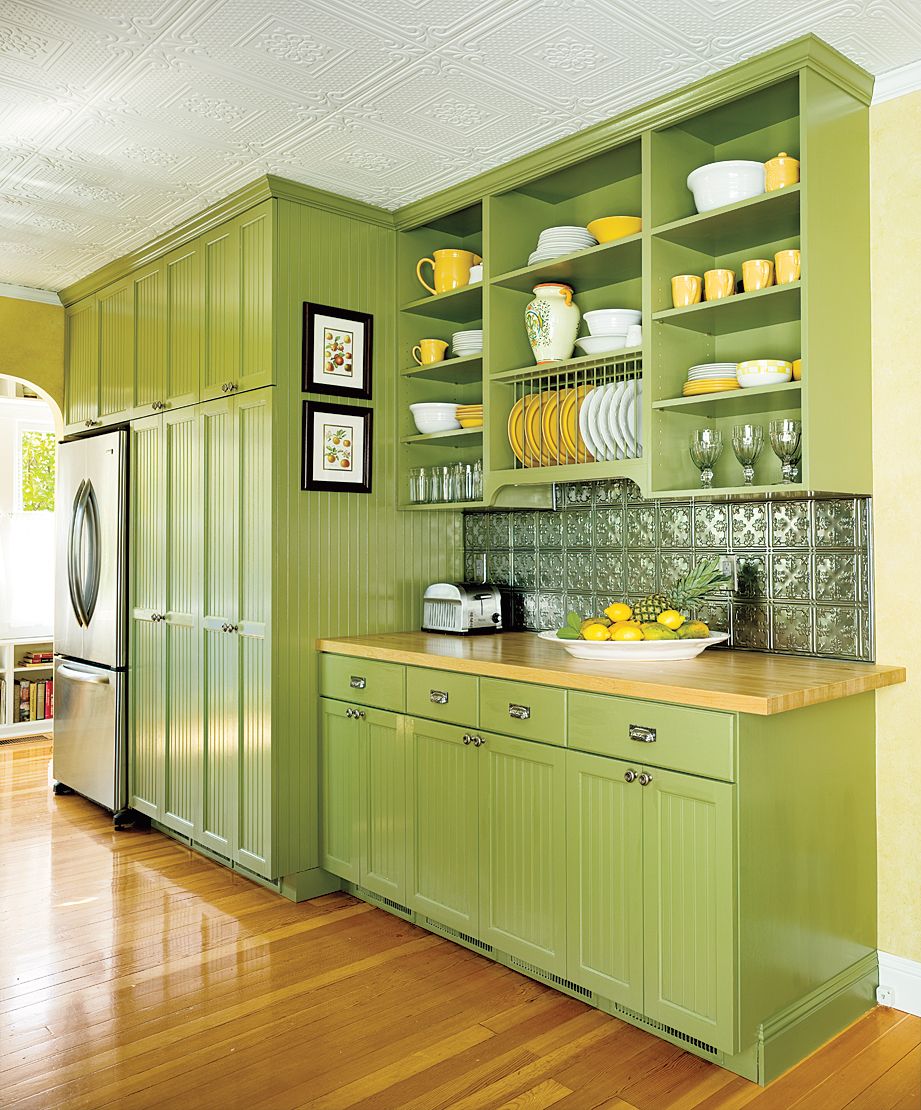 Monochromatic cabinetry reflects off a stamped-tin backsplash that echoes the patterned ceiling.
Check out details on this 2010 Reader Remodel winner.
Mint Green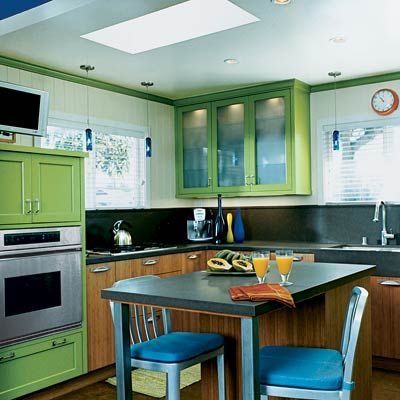 Minty fresh cabinetry and trim matches the clean lines of this decidedly modern kitchen.
Read about this kitchen's transformation.
Aqua Green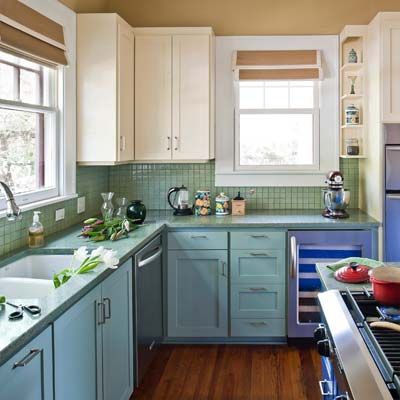 A sea glass-colored tile backsplash keeps the feeling aquatic when paired with robin's egg-blue cabinetry.
See more on this kitchen's color scheme.
Green for Warmth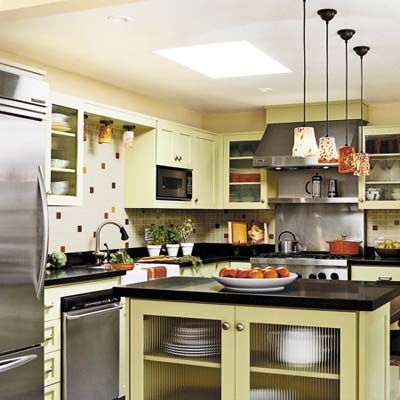 Caramel colored tile-work and light fixtures add warmth to celadon cabinetry.
Read the before-and-after story of this kitchen's design.
Fern Green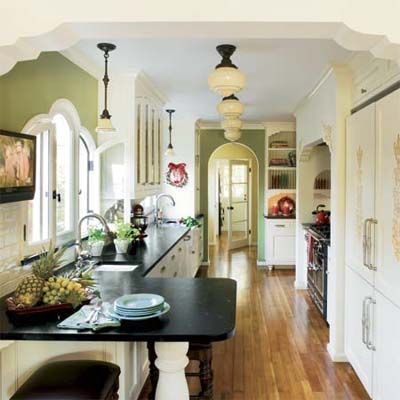 Touches of fern green highlight a beautiful arched window and doorway.
Check out more info on this kitchen's practical design.
Bold Green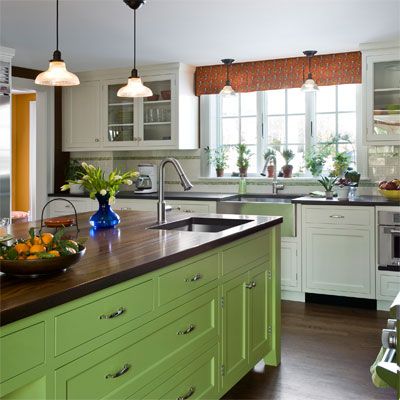 Painting the island green instead of white like the rest of the kitchen gives it the vibe of vintage cabinetry. A wood countertop is a natural choice.
Get more background on this TOH TV project.