"I opted for horizontal stripes because I wanted to create one long path from the front of the house toward the back, lengthening the space."
She also wanted to mask a door with a seamless pattern. Along the way, she created a snazzy, elegant introduction to the rest of the house. While the look is impressive, painting horizontal stripes doesn't have to be complicated.
To get the look, coat the entire wall in Emerald® Interior Acrylic Latex Paint in Alabaster SW 7008 by Sherwin-Williams. Next, divide the wall into 9-inch stripes. Robinson says, "I included the baseboards and crown molding in my measurements so they'd blend in with the wall."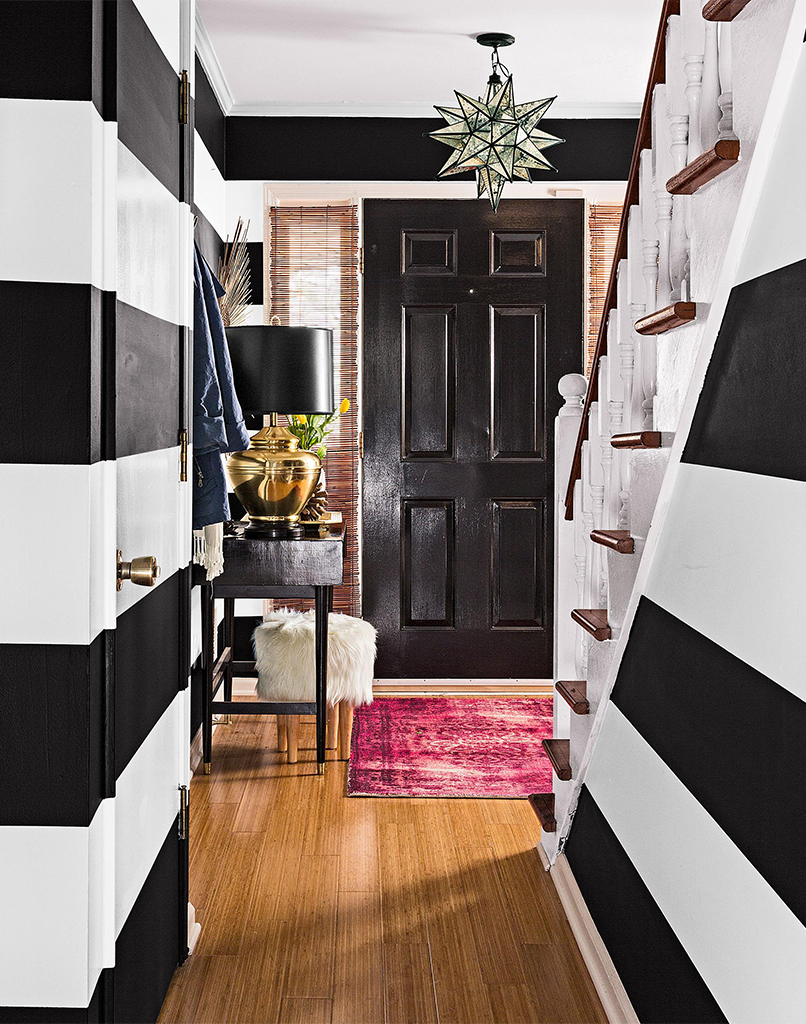 Using a tape measure and a laser level, Robinson's crew taped off the stripes, arranging the pattern so that the partial top and bottom stripes were glossy white. Deep-black stripes, painted in Sherwin-Williams Tricorn Black SW 6258, match the front door and the wall along the facing staircase. To soften the crisp lines, Robinson layered accessories with varied textures. The cabana-style stripes begin at the front door and continue down the hall, camouflaging a door to the garage along the way.
To learn more about the paint used to create this makeover, visit your neighborhood Sherwin-Williams Paint Store!
(This article originally appeared in This Old House magazine)