Hose-down Area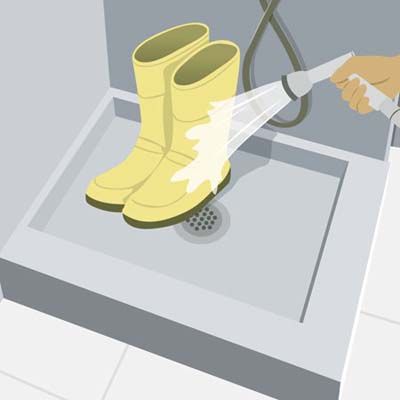 Whether you live in a rainy climate where dogs and kids track in mud, or near the beach where you're always sweeping up sand, a small shower stall in the mudroom can make life tidier. A ground-floor basin with a drain and a wall-mounted hand spray easily accommodate dirty boots, feet, and paws. Make sure to keep a stack of towels handy for drying off, and place boot trays nearby to hold wet footwear while it dries.
Potting Sink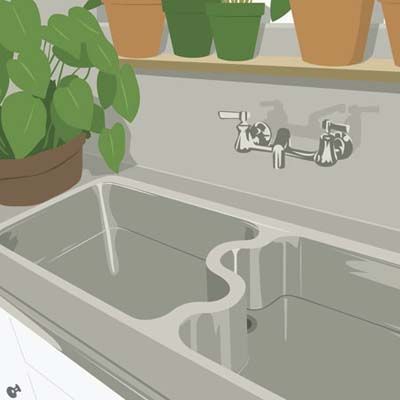 A shallow sink with a wall-mounted faucet will contain the mess of indoor potting and watering chores for a green thumb's mudroom. A restaurant-style pot washer might also be installed to handle large pots and buckets. Containers, fertilizers, and gardening tools can be stored in the cabinet under the sink or on shelves above it.
Sports Lockers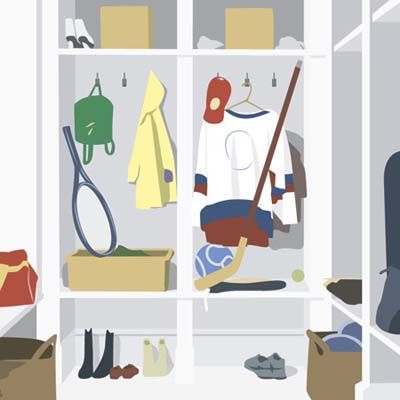 Baseball, tennis, basketball, hockey—when kids' athletic commitments go year-round, their uniforms, shoes, and equipment overtake closets, bedrooms, and spare space in the garage. Designating mudroom lockers for uniforms and equipment storage puts an end to that, making today's game kit ready on pegs in individual cubbies.
Laundry Chute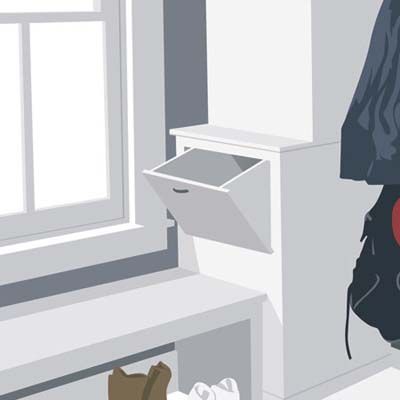 Soiled socks and soccer uniforms don't pass go in this house: They travel straight from dirty little bodies into the laundry chute. Chicago architect Healy Rice designed this convenience into the mudroom within reach of the kids' storage lockers.
Trash/Recycling Center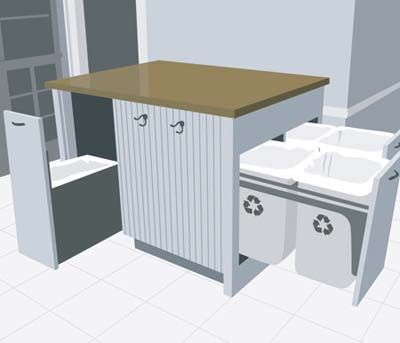 Glass, plastic, paper—what home doesn't need an efficient way to deal with garbage and recycling? Minneapolis intern architect Pamela Vazquez designed a recycling center for one client's mudroom, complete with a trash compactor and sorting bins. Wainscoted doors and a poured concrete counter top dress up the 4-foot-by-2-foot built-in, which is also an ideal spot to sort the day's postal delivery, so that junk mail can get dropped right where it belongs.
Litter-box Hideaway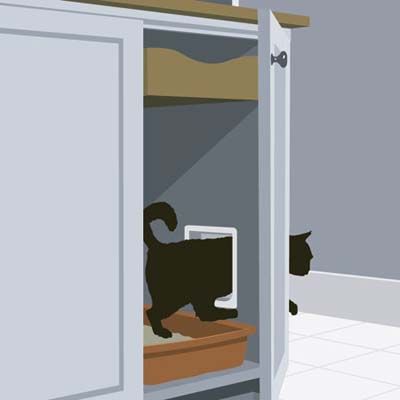 At This Old House's Manchester project house, Massachusetts architect Stephen Holt devised an ingenious solution to the where-to-put-the-litter-box question. He designed a bank of custom-base cabinets in the mudroom, which store kitty's bags of food on a pull-out shelf and offer him discreet litter-box access through a cat door cut into the wall of the end cabinet.