Filled with a bunch of umbrellas, this stand keeps the entryway clutter-free. Concrete is one of the ultimate outdoor materials, but it can look cold. To soften the aesthetics of this umbrella stand, we formed it using distressed wood, then added a greenish-blue color to make it really pop in an entryway.
Could you do better? It's your turn to make use of any scraps you've got lying around, supplemented, of course, by one or three trips to the home center, to build a project of your own.
We're calling it the #DIYDARE. Check out our examples to get inspired, then snap a photo and of your project and tag it #DIYdare when you post it to Facebook, Twitter, or Instagram. (HASH)Tag, you're it.
Step 1
Add a Dye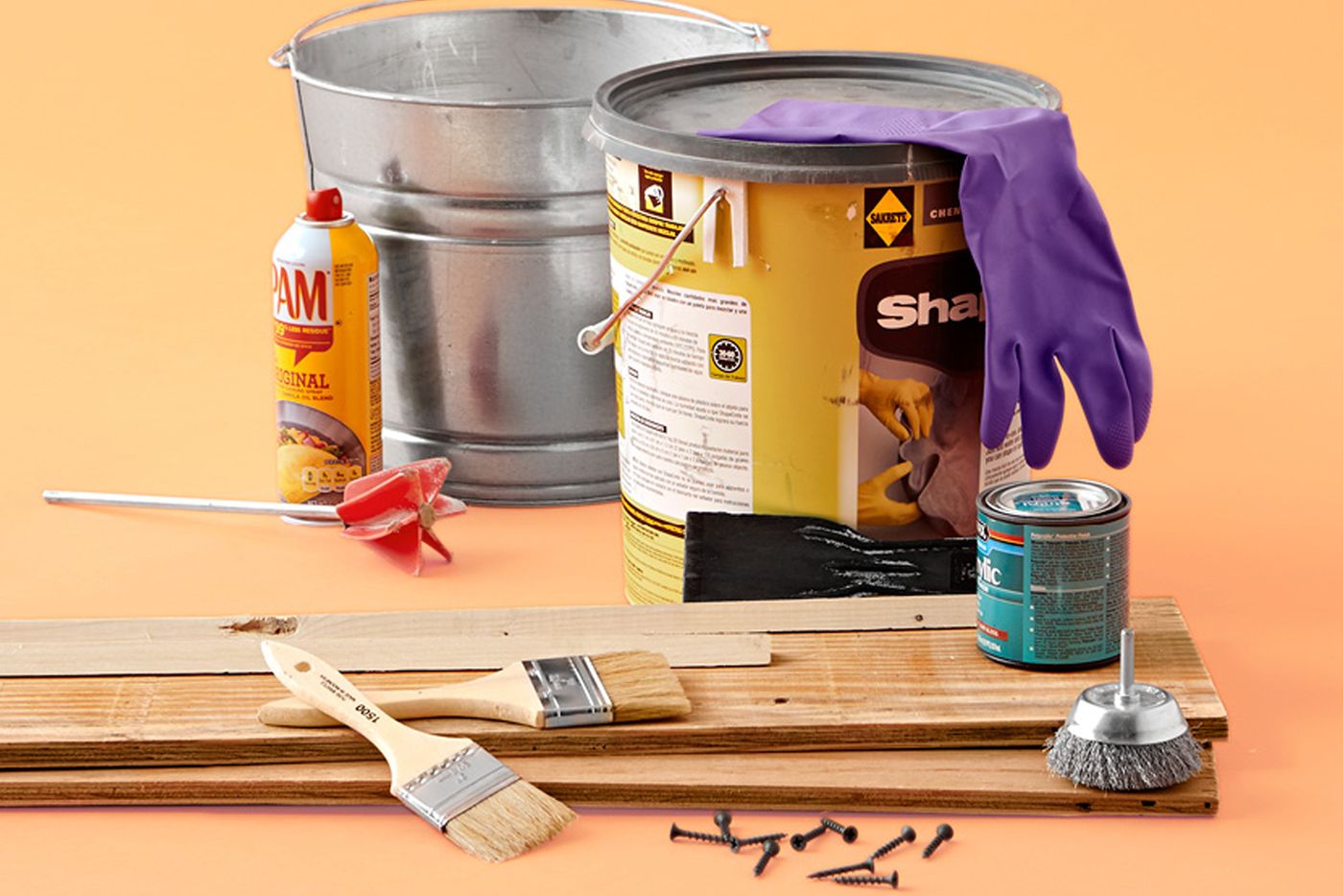 As soon as her dad, Bob, told her the tub of concrete they were given molds like clay, 12-year-old Ivy started rolling up her sleeves.
Bob had worked with concrete in the past and knew the material could be embossed. "If we make a form from distressed plywood, it will give the concrete shape and imprint the grain," he said. Ivy was fine with that but still wanted to know what to make. "Leave it to me," said Bob, who proceeded to look for a circular saw.
Bob cut strips of plywood for the sides, and Ivy scrubbed out the grain with a wire brush before screwing the parts together to create the form. After mixing up a batch of concrete, Ivy, with a whole lot of glee, used it to pack the walls of the form. Once it cured, they applied a concrete dye.
"Who knew you could use concrete like clay?" Ivy said. "Who knew I could trick you into making an umbrella stand so we can clean up the front hall?" Bob answered back, with a grin.
Step 2
Distress the Plywood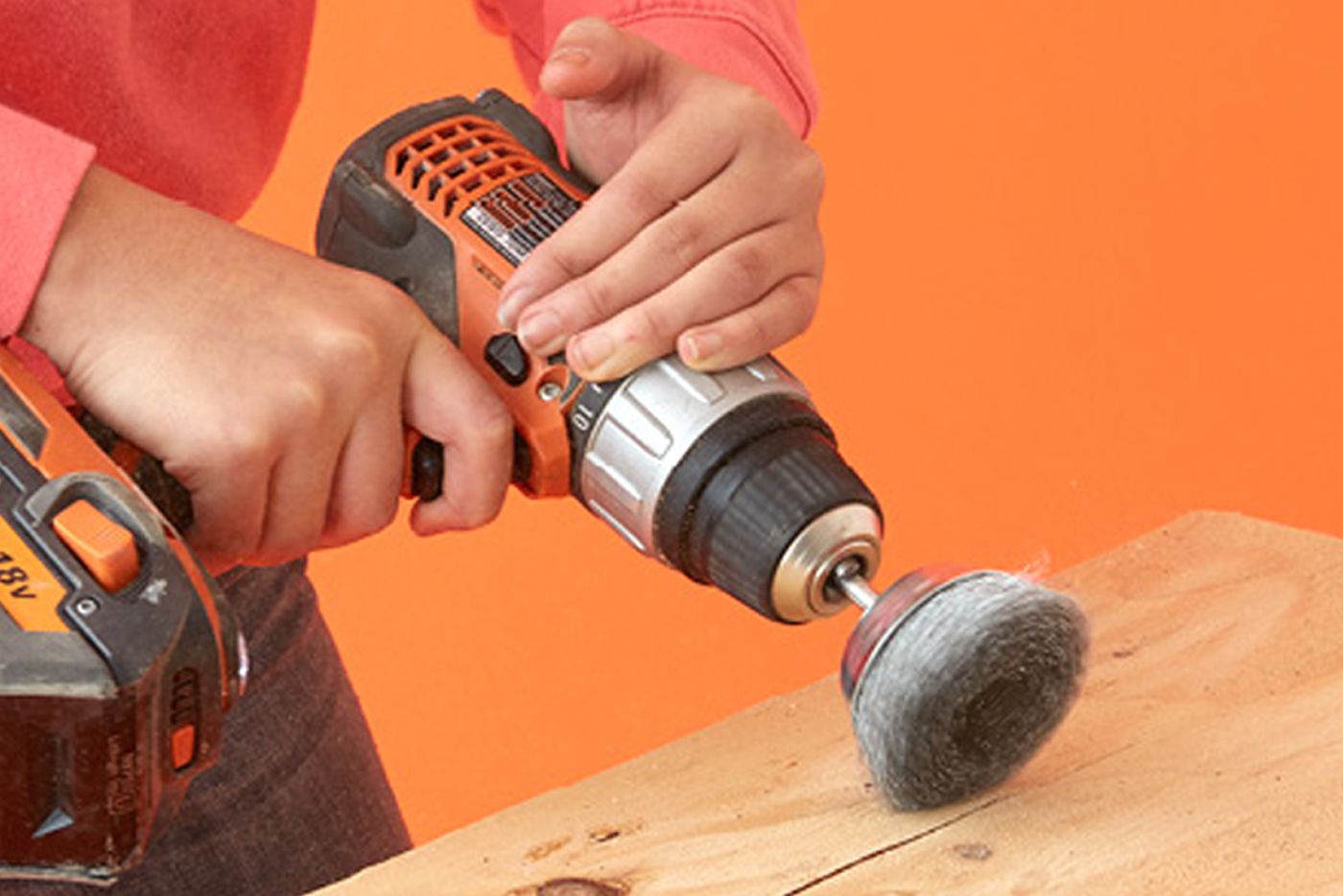 Cut the plywood boards to make the sides of the form. Distress the wood with a drill/driver and a wire brush.
Step 3
Spray the Parts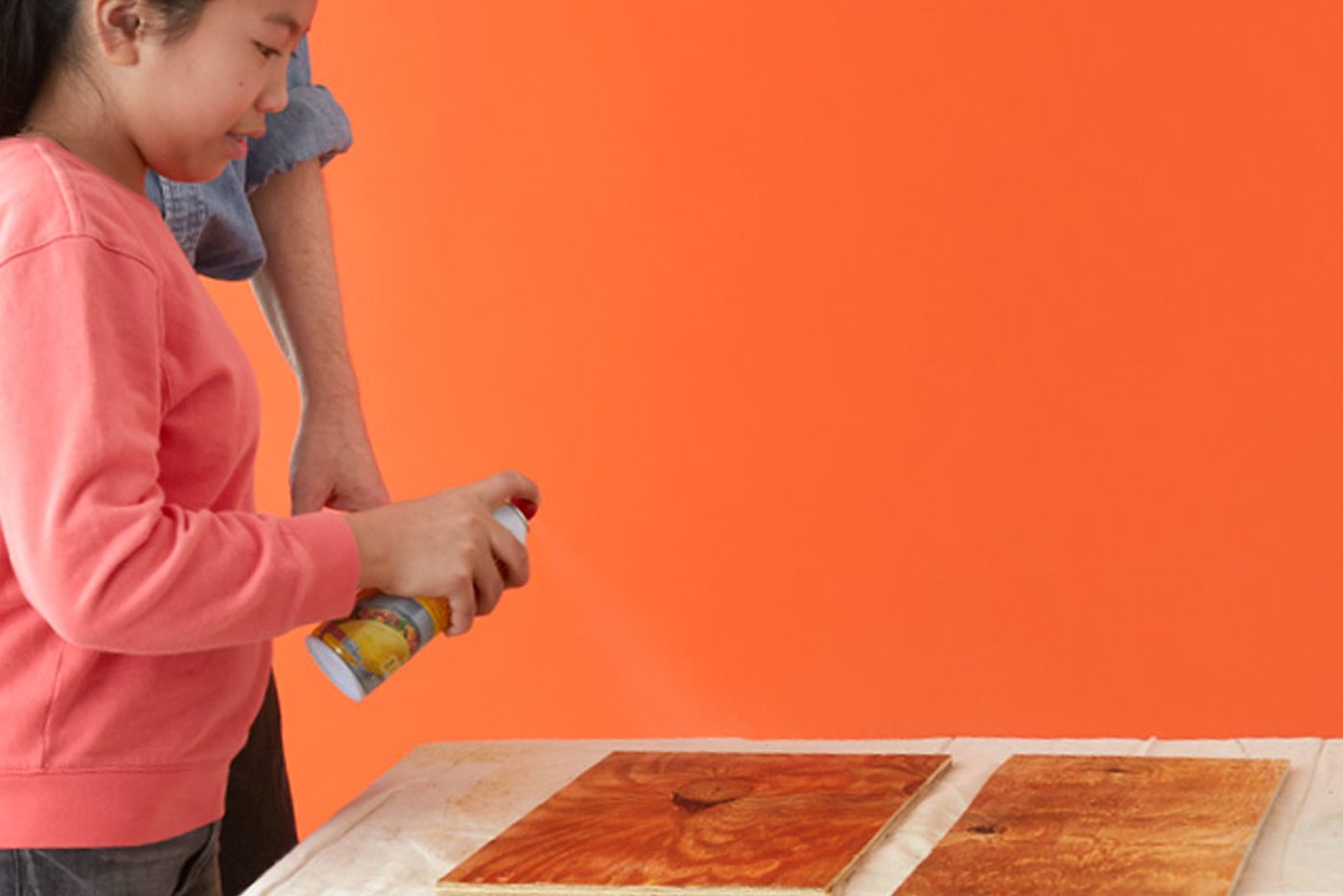 To ensure the form releases after it cures, coat the sides and the bottom with a mist of cooking spray.
Step 4
Build the Form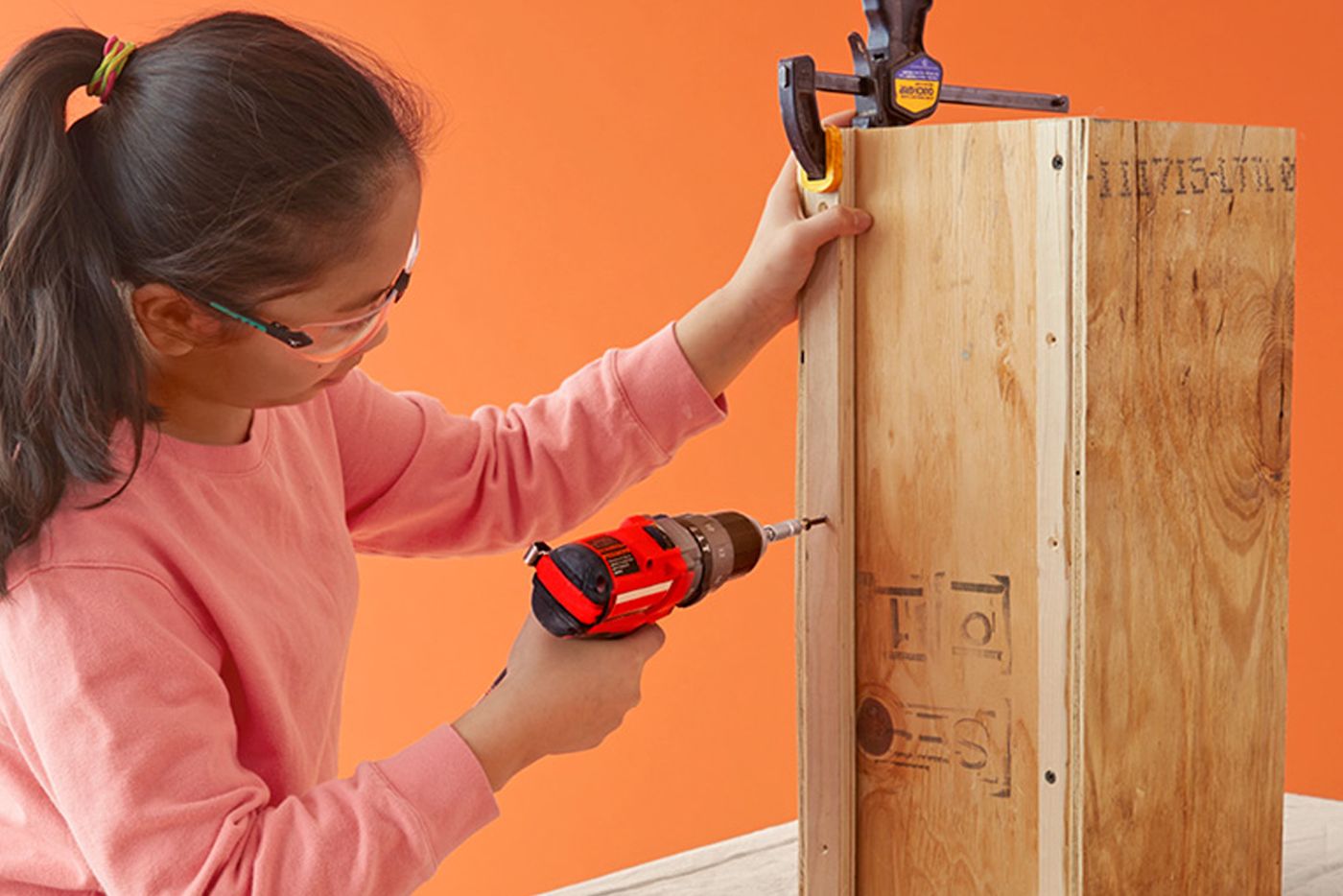 Use strips of wood on the corners to join the four sides of the form together.
Step 5
Glue the Form to the Base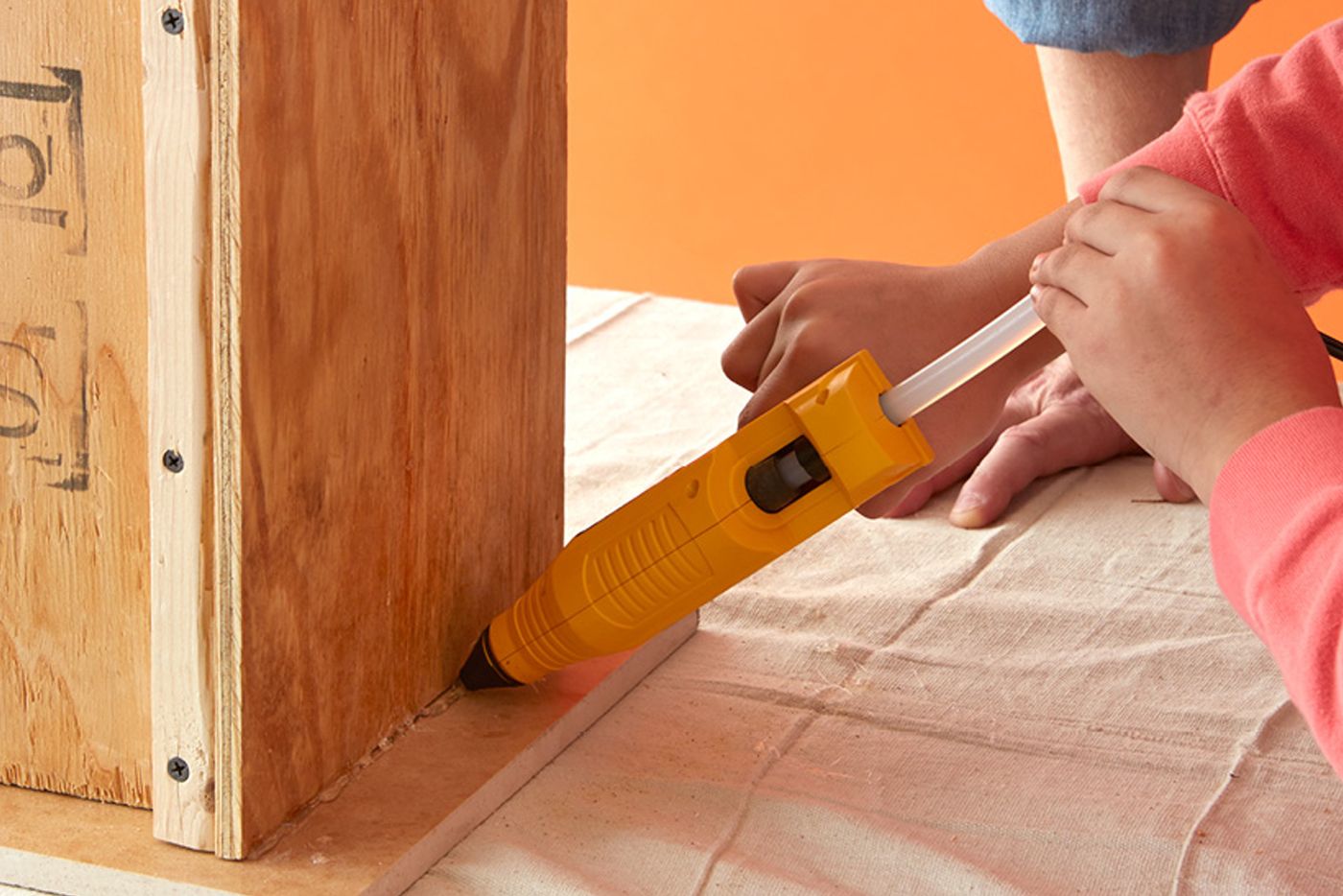 Add a bead of hot glue to join the form to the bottom.
Step 6
Pack in the Concrete
Mix the concrete to a clay-like consistency and pack it onto the bottom and up the sides.
Step 7
Let it Cure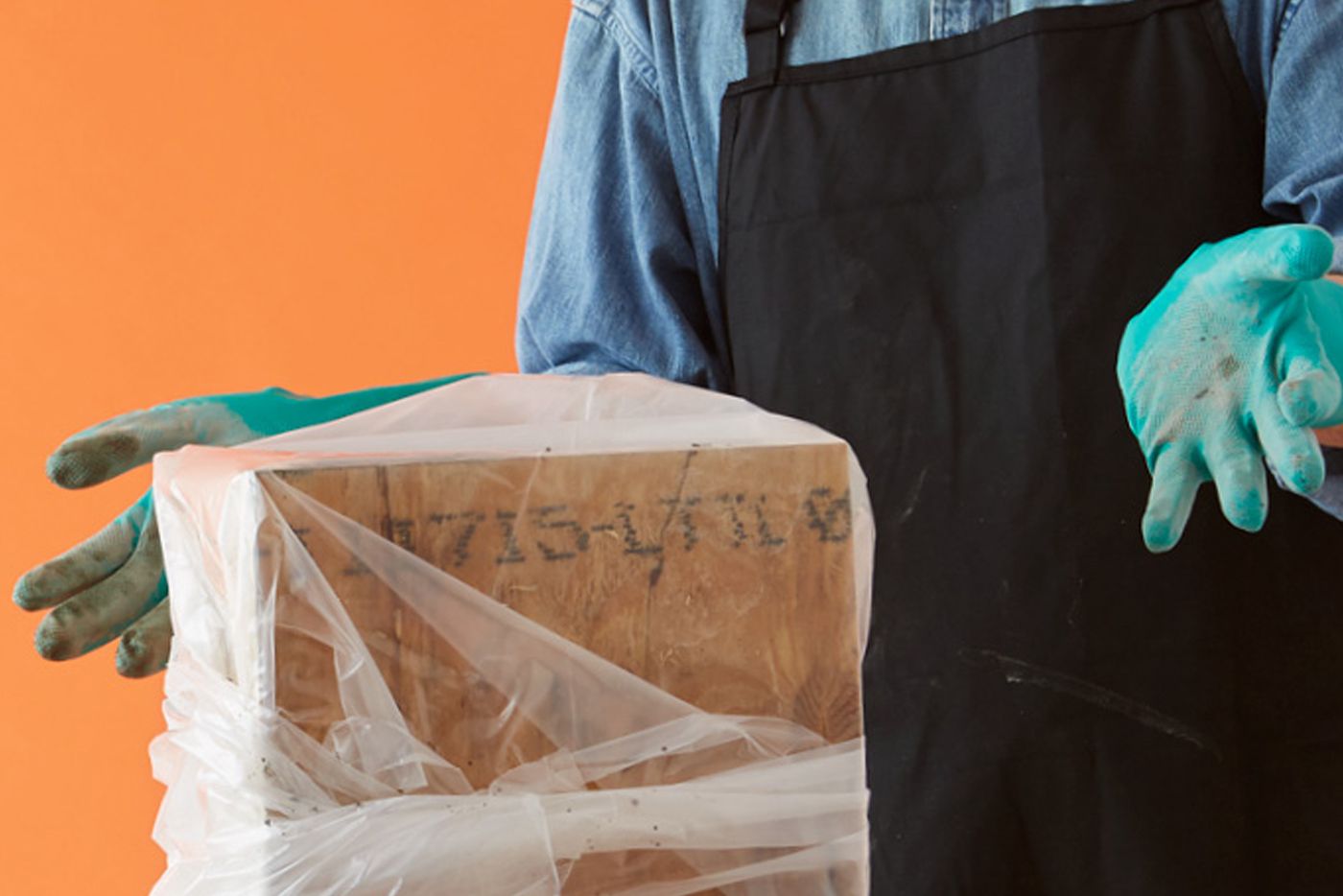 Cover the form with plastic so the concrete cures properly, increasing its strength.
Step 8
Add a Dye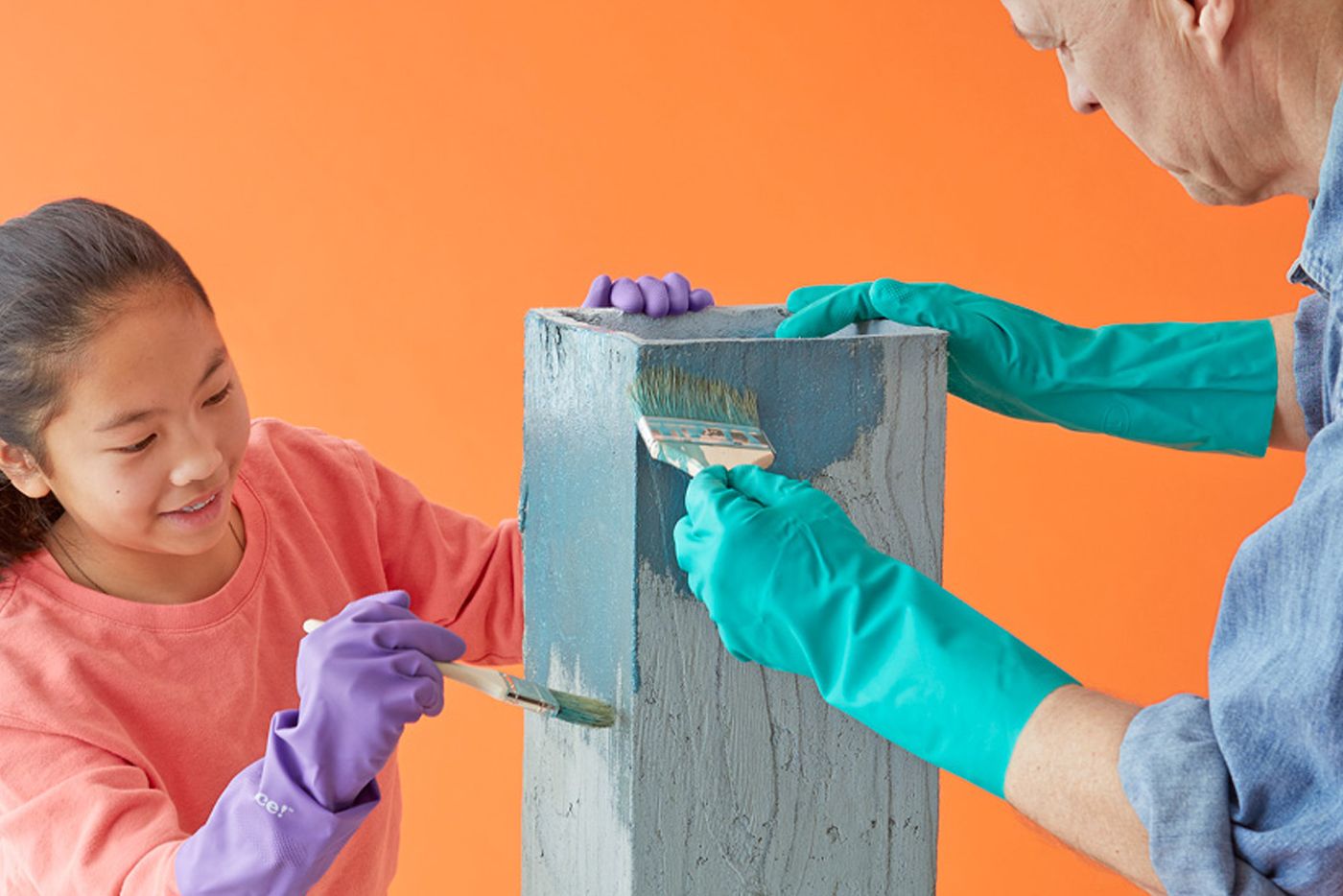 Once the concrete cures, add a coat of color with dye.