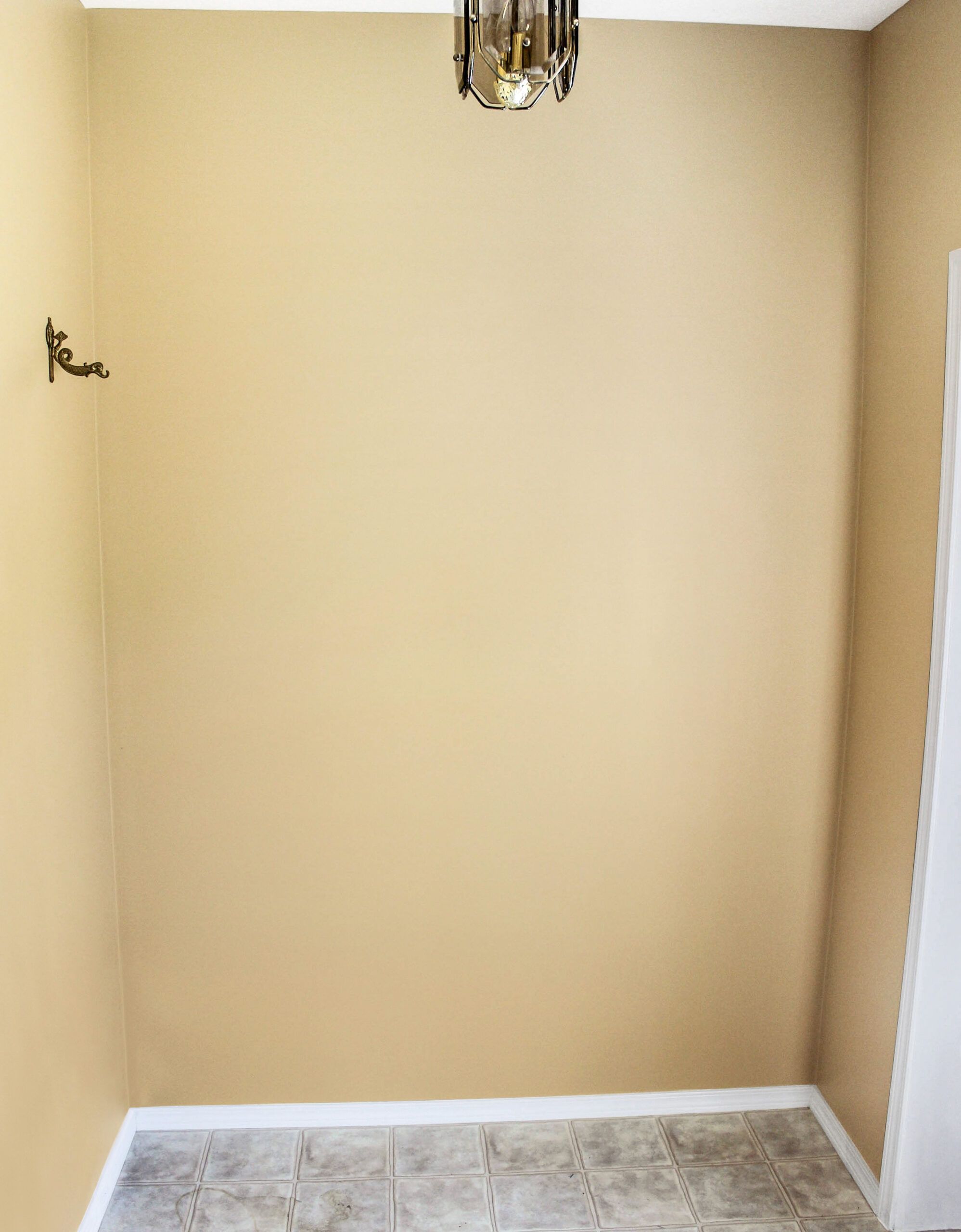 Before
Making a house your own requires more than simply signing on the dotted line. Just ask Lindi and Russel Vanderschaaf, who have been putting their DIY skills to the test transforming their Grande Prairie, Alberta, home. Take the entryway. To add texture and drama that better reflect their modern style, the couple started by pulling up the vinyl flooring and replacing it with durable, easy-to-clean porcelain tile with a driftwood look that they laid in a herringbone pattern.
Shown: The blah walls, vinyl flooring, and traditional light fixture that came with the house didn't match the couple's style.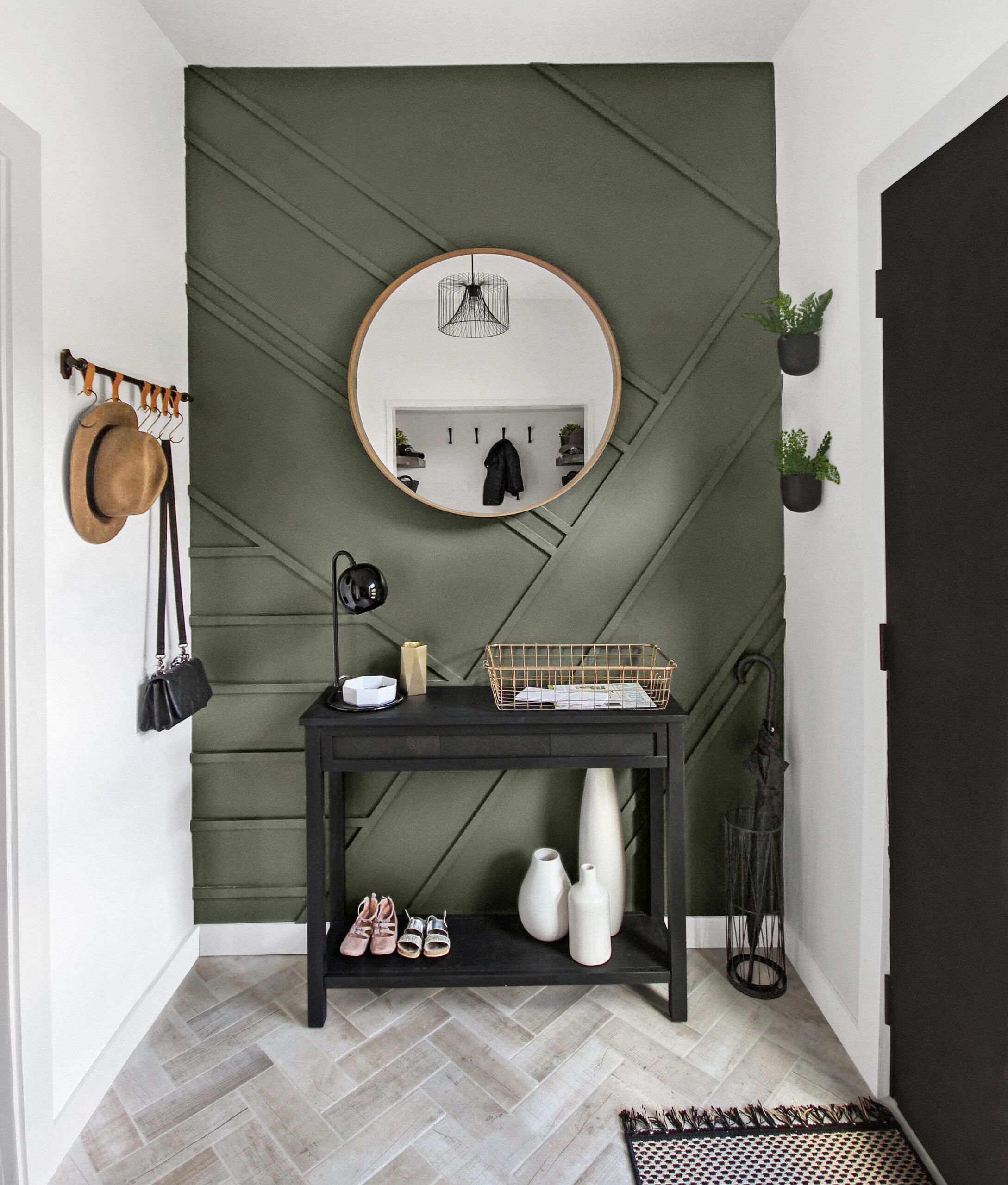 After
Then they turned their attention to creating an accent wall. They ripped MDF into 1-inch strips and nailed them to the wall following a pattern Lindi sketched out ahead of time and Russel transferred to the wall in pencil. A coat of deep green-gray paint unified the assembly, with crisp white on the adjacent walls adding contrast. A black wire pendant replaced the old gold light fixture, and modern accessories, including a round mirror and a DIY coatrack, brought more light and function to the area. Now, says Lindi, who blogs at lovecreatecelebrate.com, they get nothing but compliments from friends and family: "It's a very inviting, very functional space, and it has a beautiful visual impact when guests arrive."
See the project here.
Shown: A greenish-gray accent wall, black door, and whitewashed-wood-look tile reflect the youthful vibe the homeowners have been working to infuse in their home, one space at a time.
$25 sheet of MDF cut into strips
$4.99 per sq. ft. porcelain tile
The Project Tally
Painted the walls white using leftover paint $0
Created an accent wall by nailing up strips of MDF in a geometric pattern, then gave the wall a coat of dark green-gray paint $77
Replaced vinyl flooring with wood-look porcelain floor tile $231
Revamped a wood-and-rattan console table the couple already owned with leftover paint and tile $0
Swapped the gold ceiling light for an updated coated-wire fixture $46
Made a coatrack using materials already on hand, including a wall-mount kitchen organizer, S-hooks, and scraps of leather $0
Decorated the space with a large mirror, a rug, an umbrella stand, and other new and old accessories $160
Total $514