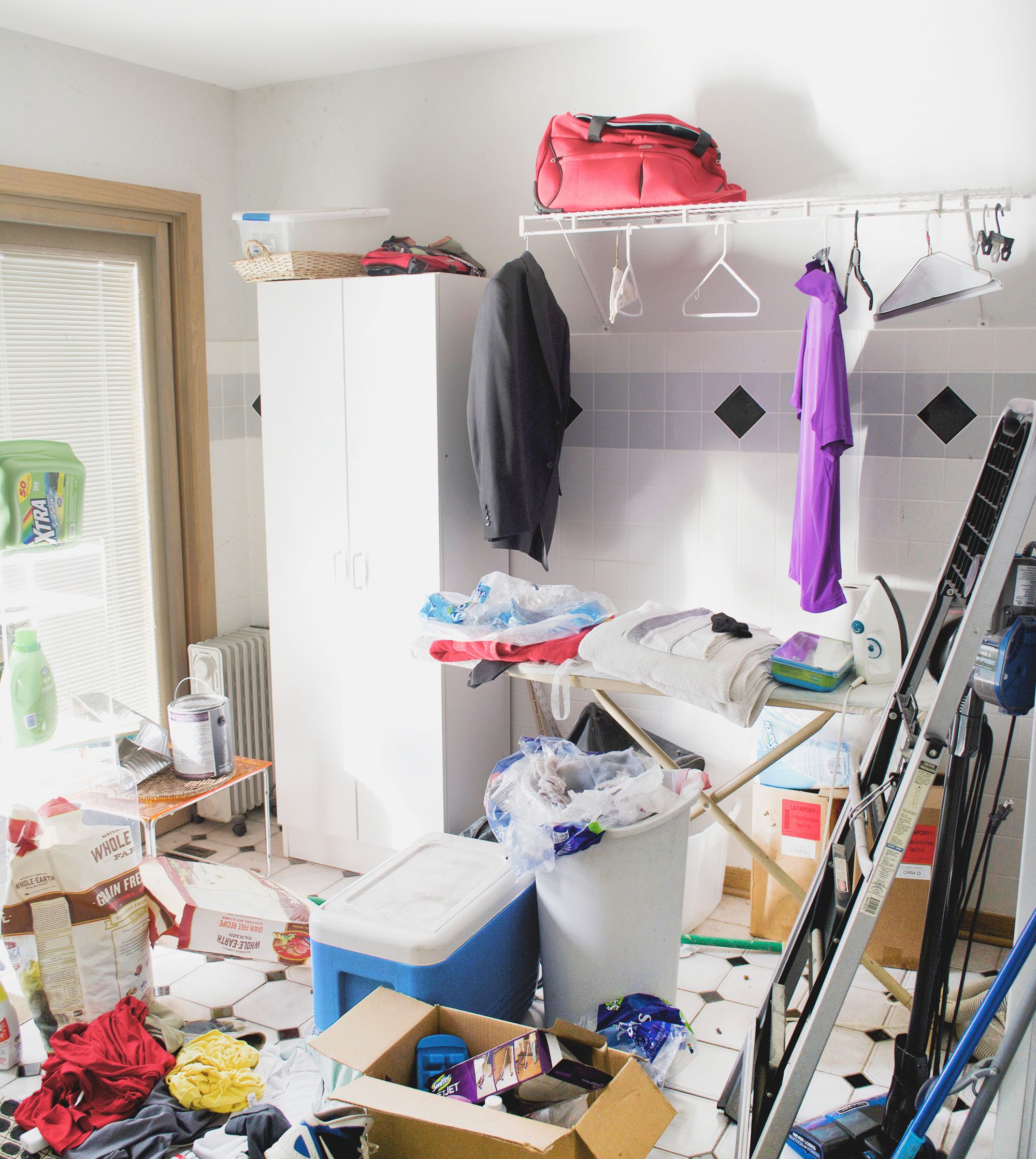 Before
Little DIYs can have a big payoff during a larger renovation. With a laundry room upgrade under way in the Youngstown, OH, home that Breanna Bertolini shares with her family, she saw an opportunity to carve out a mudroom in the same space—and infuse it with some style.
Shown: Located off the garage and back door, the laundry was a logical mudroom spot, but needed some stylish organization.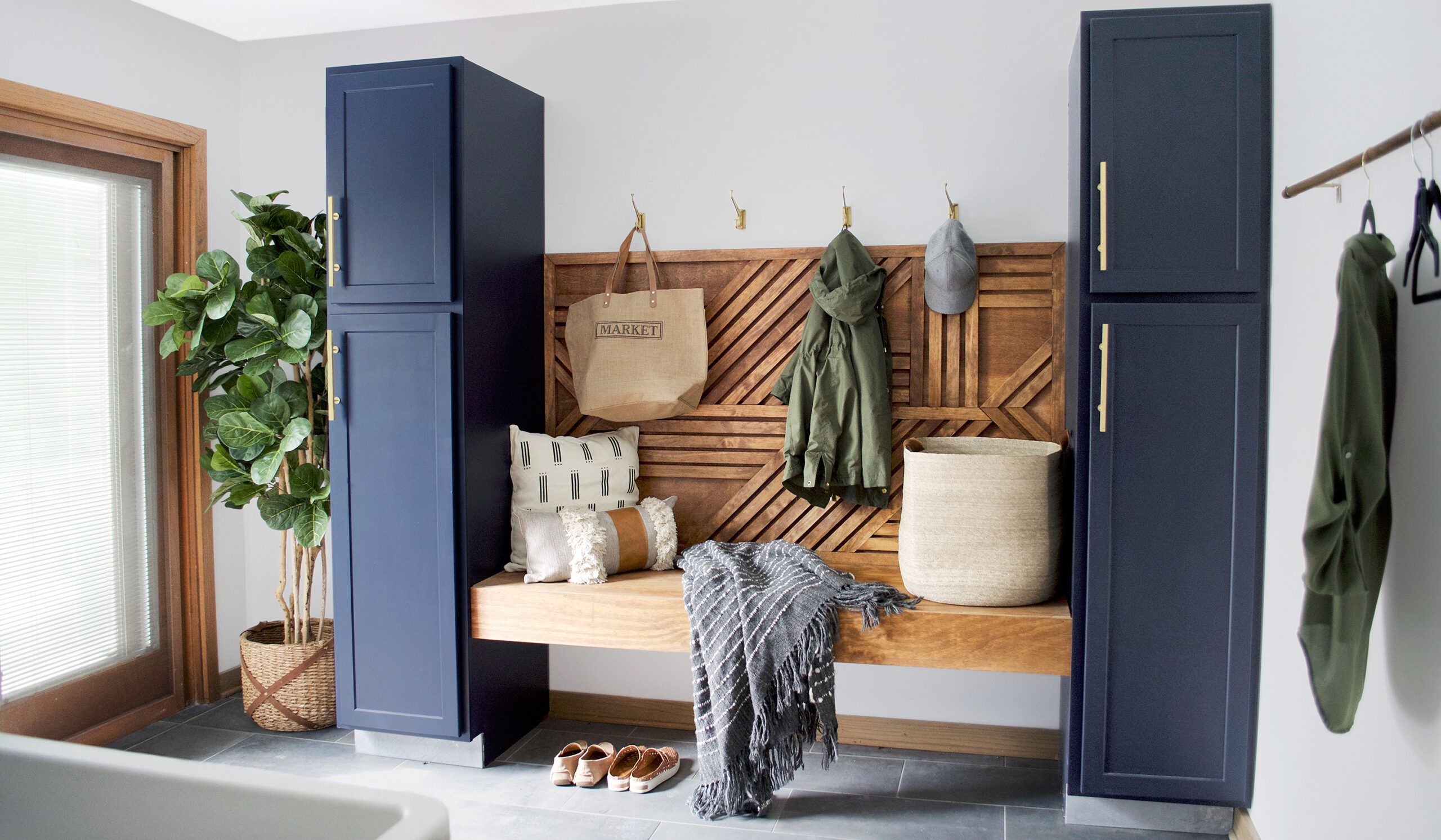 After
With new floor tile down and fresh drywall up, Breanna designed a storage bench with an eye-catching geometric design on the back, inspired by a feature-wall photo she saw online. Using ¾-inch plywood and 2×4 lumber, she built a floating bench seat bridging two low-cost cabinets her father-in-law scored at a job site, then used a computer program to experiment with different patterns for the back. Once she settled on a pattern, she cut 1×2 pine pieces to length, glued the strips to plywood backing, and fastened the assembly directly to the wall studs. She painted the cabinets deep blue and used a mix of leftover stains on the rest of the bench seat and back. A row of brass hooks above the bench and a simple clothes rack made from metal brackets and a dowel add even more function in the combo mudroom/laundry space. Now Breanna, who blogs at brepurposed.com, says she couldn't love the result more. "It puts a smile on my face knowing that it's something I envisioned and brought to life myself!"
Shown: The family now has a central place to leave shoes, coats, and book bags on the way indoors, while the cabinets can hide laundry supplies.
$50 for each storage cabinet
$10.50 per coat hook
The Project Tally
Built a mudroom storage bench using stock lumber, ¾-inch plywood, and two tall cabinets picked up at a big discount $225
Prepped the cabinets with leftover primer and painted them dark blue using a new gallon of latex $20
Finished the bench back and seat using a mix of stains left over from a previous project $0
Hung a DIY clothing rack using a wood dowel, curtain-rod brackets, and drywall anchors $15
Installed new brass cabinet pulls and vintage hooks bought online for hanging outerwear, bags, and hats $128
Total $388