If you want a place to relax, eat, or entertain that's at one with your yard, a floating deck fits the bill perfectly. These ground-level decks are the ideal addition to your landscape, and they're easy to build.
What is a Floating Deck?
Detached from a house or other structure, a floating deck "floats" right above the ground without the need for steps or supports. Floating decks aren't attached to a house like the typical "back deck" off a kitchen or family room. And since they're detached and low to the ground, floating decks often don't require building permits. But, before you build, it's important to check your local code and get a permit if required.
Where Can I Build a Floating Deck?
The best part about a freestanding deck is the freedom to build one anywhere. Here are a few location ideas to get you thinking:
Under a shade tree
Beside a pond
At the top of a hill
Along a stream
Next to a shed
In a wooded area
Beside the garden
Can I Build a Floating Deck Myself?
Depending on the size and shape, a floating deck requires basic building skills, including knowing how to use a drill and a level. And if your lumber requires cutting, you'll need to know how to use a saw as well.
The fundamentals involve leveling deck blocks on the ground, screwing together a rectangle of pressure-treated 2x10s with floor joists added, and attaching the deck boards to the rectangle. There's no need for steps, handrails, or other features unless your floating deck calls for them (you might need steps if you build your deck on sloped terrain, for example).
Building a more elaborate deck, around a tree, perhaps, or with a pergola on top, is a bit more involved, but still a manageable DIY project.
9 Beautiful Floating Deck Ideas
Here are a few floating decks to inspire you.
Floating Deck with Pergola
A pergola provides shade for your deck during the day and a structure on which to hang lighting for evening use. Check out this complete tutorial for building a floating deck/pergola combination.
Floating Deck with Skirting
For added polish and to prevent critters from nesting underneath, affix trim and skirting to your deck's perimeter. A 10-by-12-foot skirted floating deck can be built in just a weekend.
Outdoor kitchen deck
Trudging from kitchen to grill with platters of fixings is a bummer when you're cooking for a crowd. That's why some homeowners choose to install an outdoor kitchen on their floating deck. Hidden propane tanks fuel your grill and griddle while buried electric lines power a mini-fridge and lighting. Add a few drawers and a cabinet for utensils, dishes, and drinkware, and you can relax with friends and family rather than spending your time walking back and forth to your indoor kitchen.
Add a Privacy Fence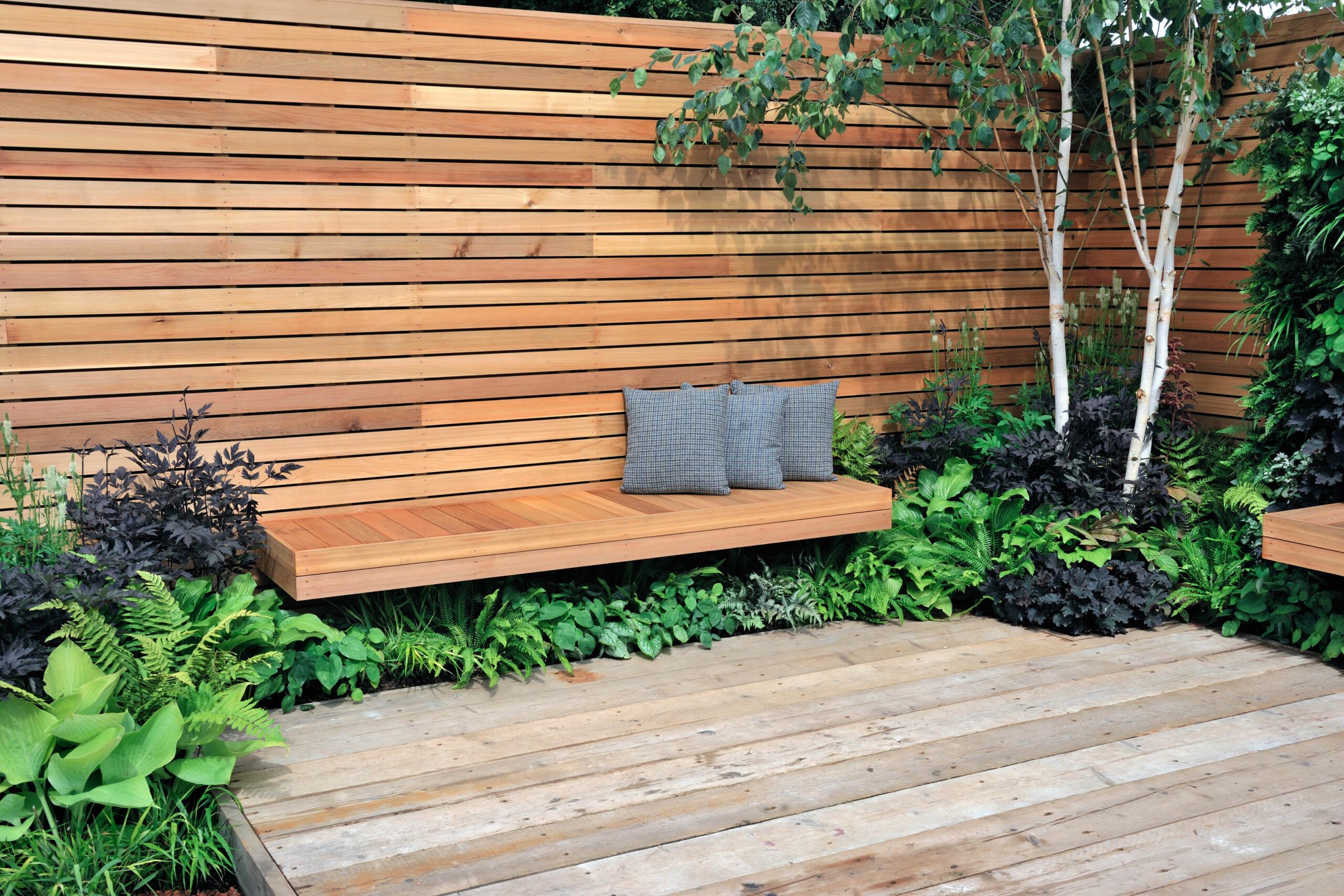 If you want some separation from the neighbors, consider adding a privacy screen to your floating deck. Use pre-made lattice for a super simple privacy screen, or build your own. If that's not enough privacy for you, purchase pre-made fence panels and install them on the side of your deck.
Dress up an Outbuilding
Backyard sheds or workshops don't have to be ugly. Dress yours up—and extend the space outdoors—with a freestanding deck. Make it large enough for a dining set, and you have the perfect spot for a lunch break. Do the same for a "she" shed or outdoor studio. Add potted plants and string lights, and your new deck becomes the ideal place to relax in the evening.
Create Space for a Hammock
To while away the day outside, add a small floating deck built for a hammock. The deck provides a level surface for a hammock, gives you the space to add some plants, and maybe room for a side table to set a glass of sweet tea.
Use What You Have on Hand
If you have a few railroad ties lying around that you previously used to border the flower beds, here's a way to make good use of them. Create a floating deck quickly by screwing pressure-treated deck boards to the top of them. Using what you have on hand saves both time and money.
Add Pickets to Your Floating Deck
When your floating deck is in the garden, adding a picket fence on the perimeter gives it a unique charm. Whether you paint it white or robin's egg blue, the pickets add a touch of whimsy. This quaint spot invites any gardener to take a break from picking and pruning to sip some nice cold lemonade.
Add a Firepit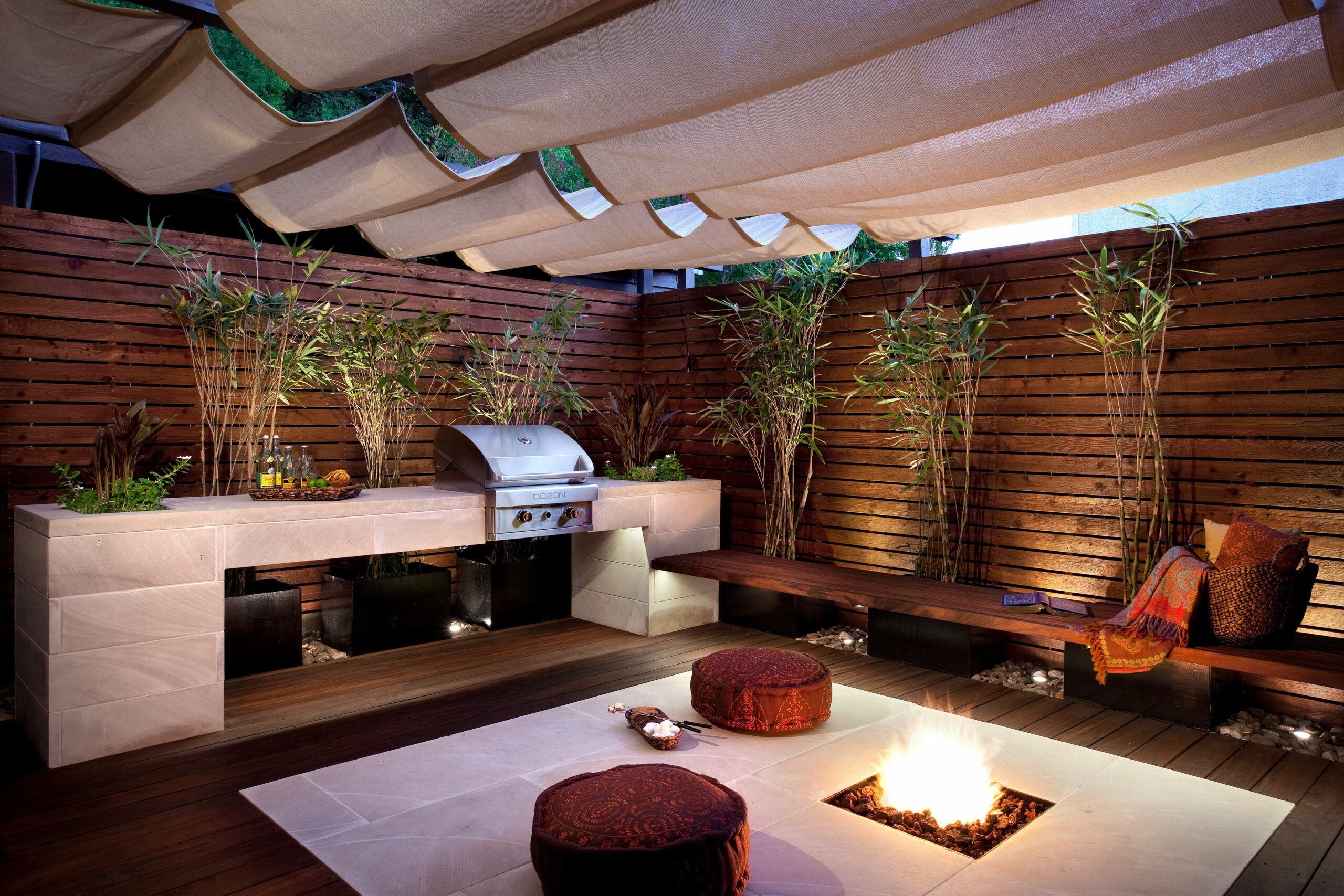 Enjoy using your floating deck year-round with an added firepit. Whether built around the pit or with the pit area on the side, this floating deck will keep you warm on cold winter nights, as you gaze at the stars overhead.
Enjoy outdoor living at its best on your freestanding deck. Whether right off the patio or on the back forty, a floating deck offers the ideal outdoor place for friends and family to gather.