Before: Bed to Bath Extreme Makeover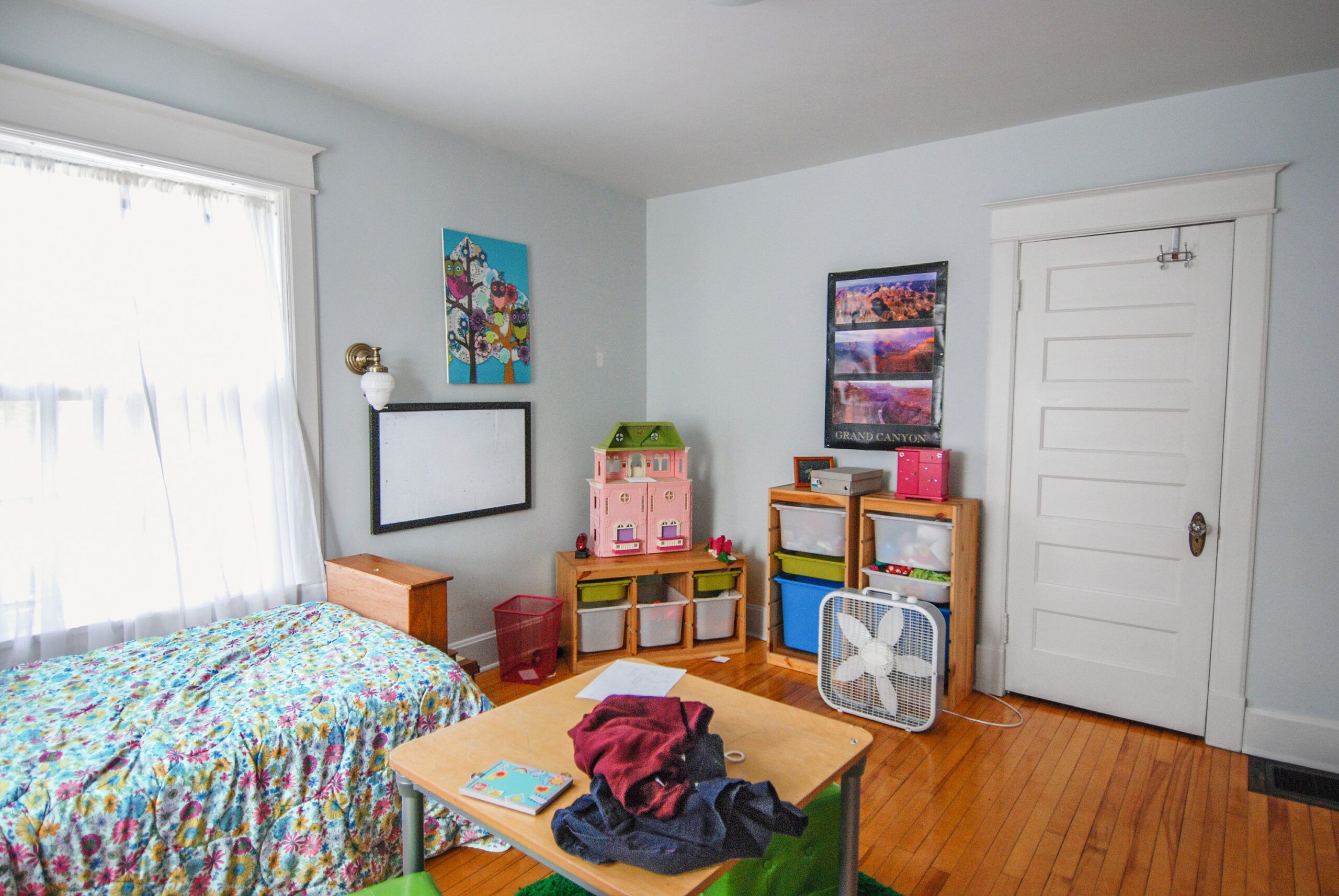 Old-house enthusiasts Yvette Soignier and Caroline Schnieders knew they wanted a forever home with a sense of history. They quickly found a 1908 foursquare in St. Paul that had the character and quality of the workmanship they prized—but only one bathroom on the bedroom floor. Getting more space for their growing family had been a factor in the couple's decision to relocate from Berkeley, California. While their new place had plenty of square footage, they knew that undersized bath wouldn't be enough for long.
Shown: looking ahead to their sons' teen years, the homeowners opted to lose a fourth bedroom rather than update the second floor's existing bath. The original doors and hardware were reused in the new space.
After: Shared Bath Beauty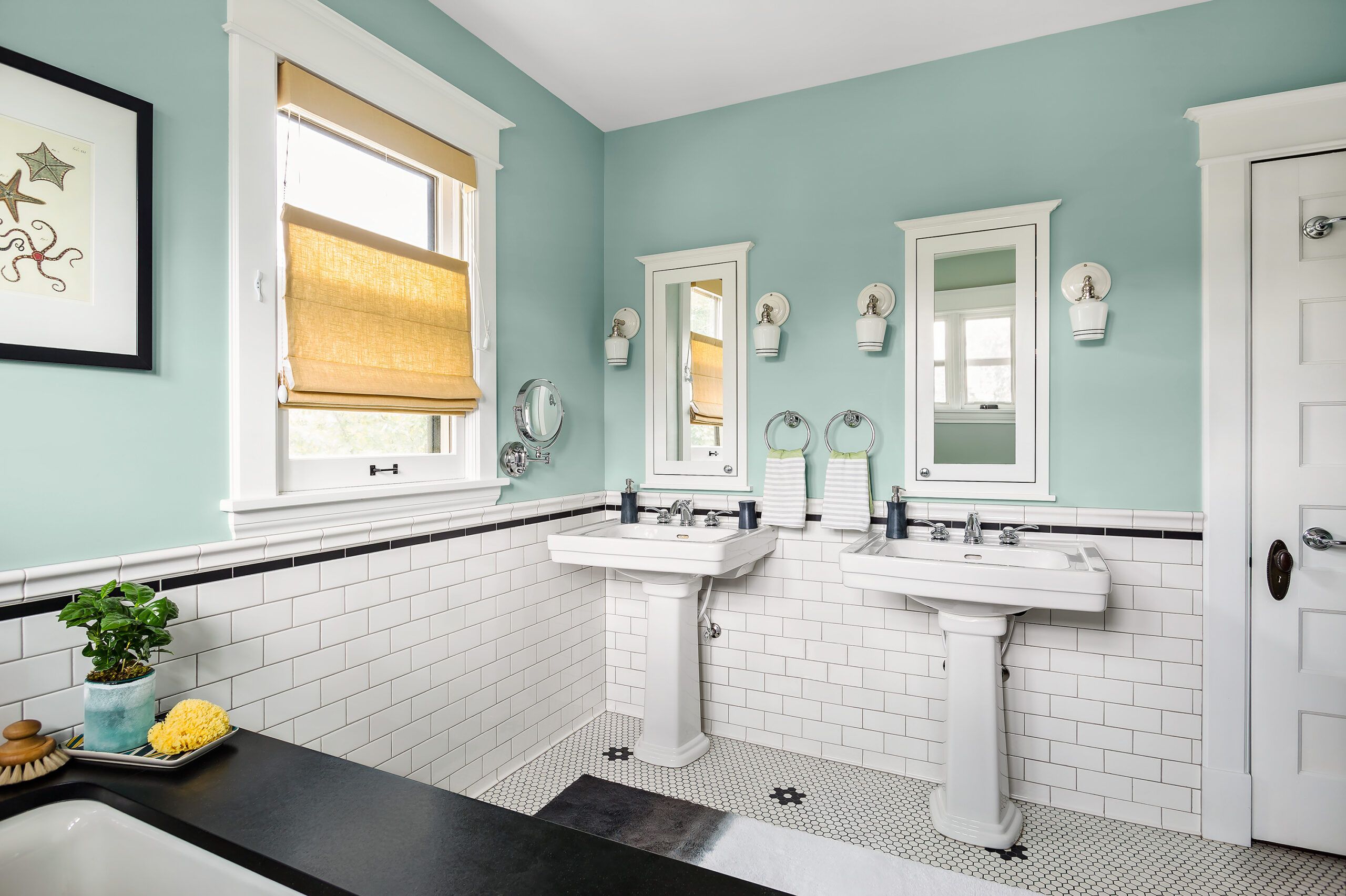 So before making their cross-country move, Yvette and Caroline chose to convert a fourth bedroom to a master bath. "We've lived in houses during renovations, so removing that whole aspect was actually a relief," Yvette says. "And our second child was born during the planning phase, so we had plenty of other things to worry about!" Fortunately, they had tremendous confidence in their design-build contractors, Zoe Kardasis Sturtz and Ryan Sturtz. Technology facilitated the cross-time-zone collaboration, with constant communication by Skype, text, e-mail, and phone. By the time the family packed for the road trip to Minnesota, the bath was nearly ready for the big reveal. "When we finally saw it," Yvette says, "we were thrilled with the result. It's beautiful—and spacious!"
Shown: vintage-style details, including pedestal sinks, chrome faucets, wood medicine cabinets, and a black-and-white tile scheme give the bath a classic feel.
Paint: Benjamin Moore's Palladian Blue (walls)
Modern Steam Shower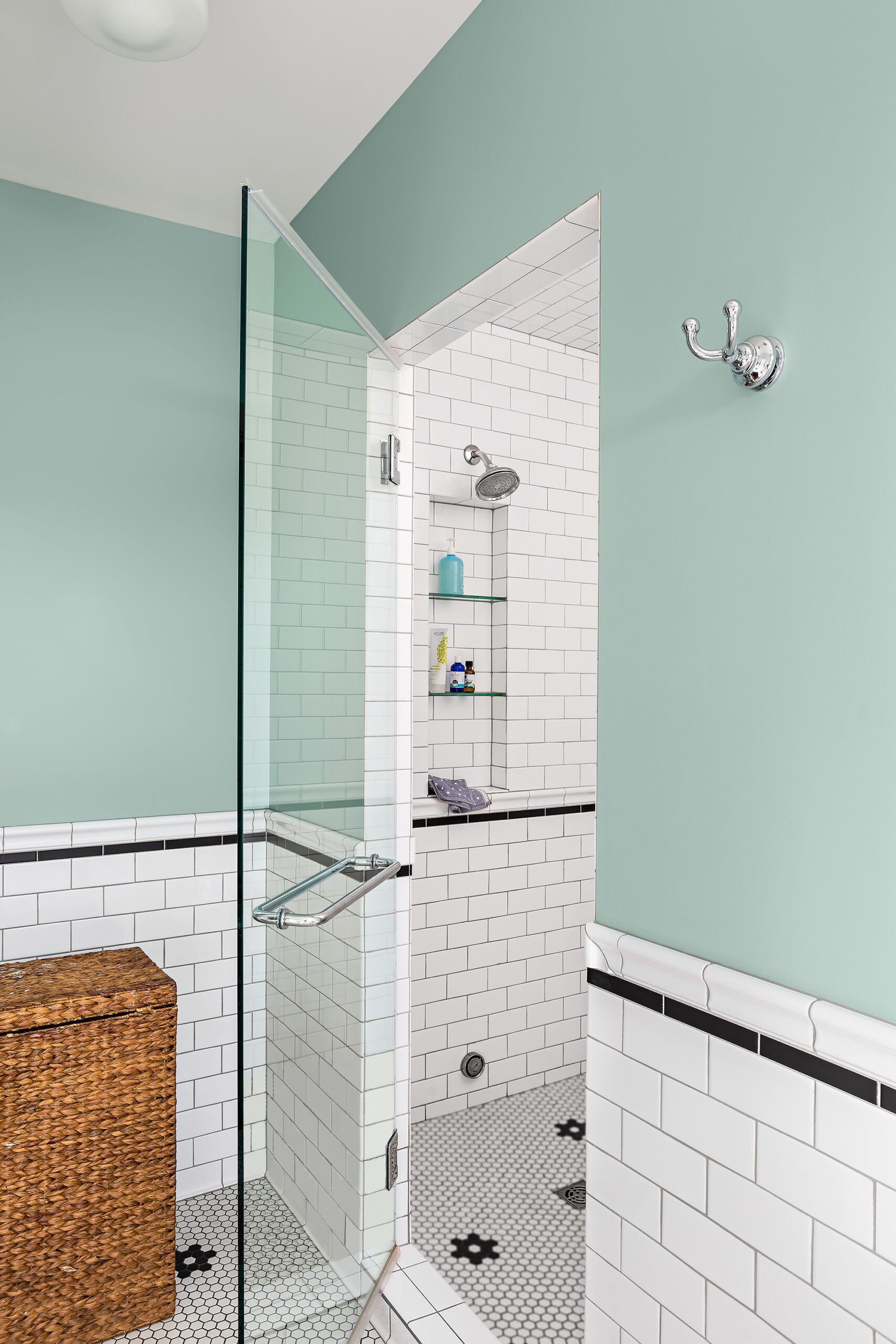 Bringing the bath's vintage-style details into the modern era: a steam shower finished with a frameless glass door and glass shelves in the storage niche.
Shower fittings: Kohler
Wall tile: Daltile
Tub Complements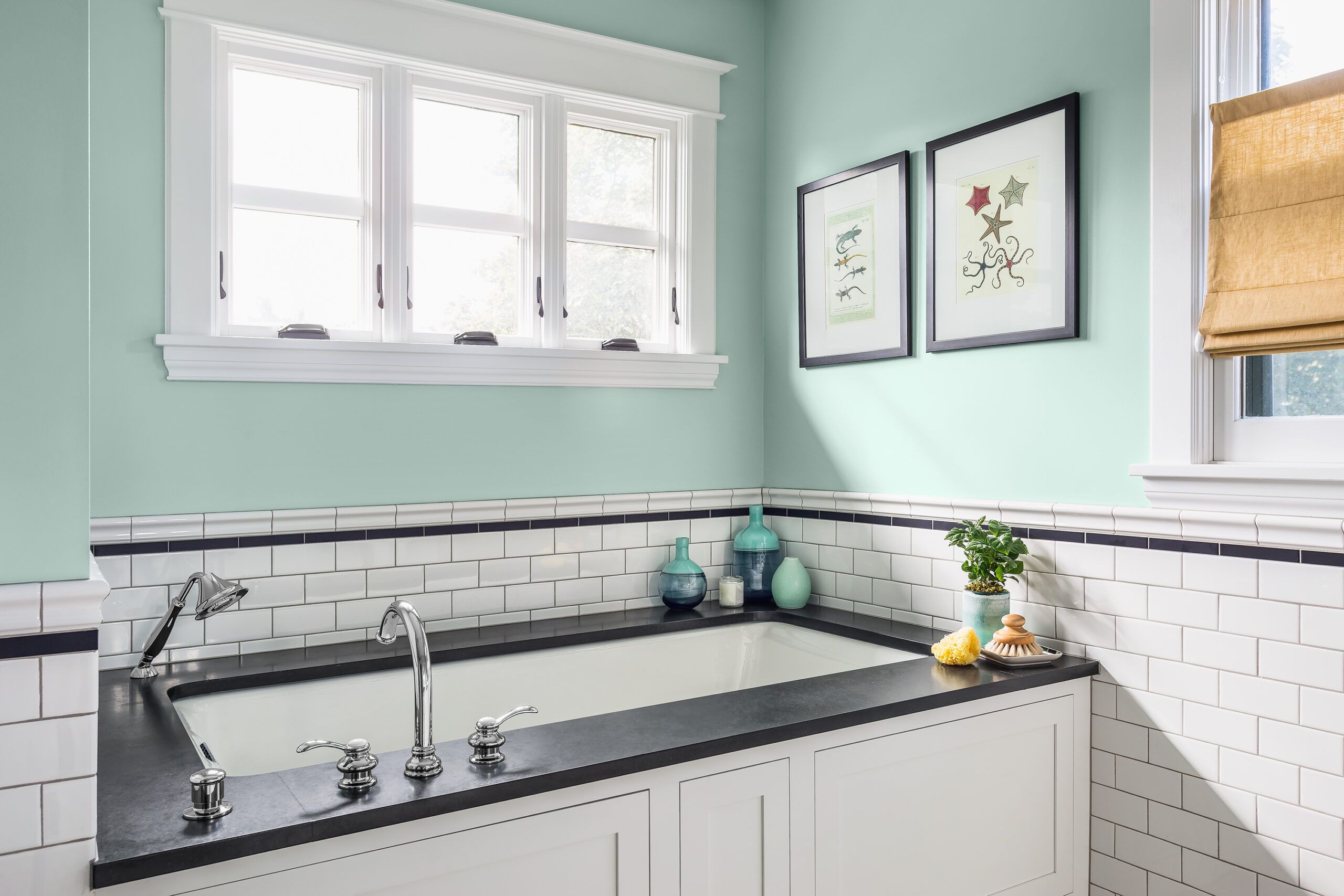 The tub's honed-granite deck complements the room's black-and-white palette. Three small awning windows replaced an existing double-hung, letting in lots of light while preserving privacy.
Windows: Marvin
Hex-Tile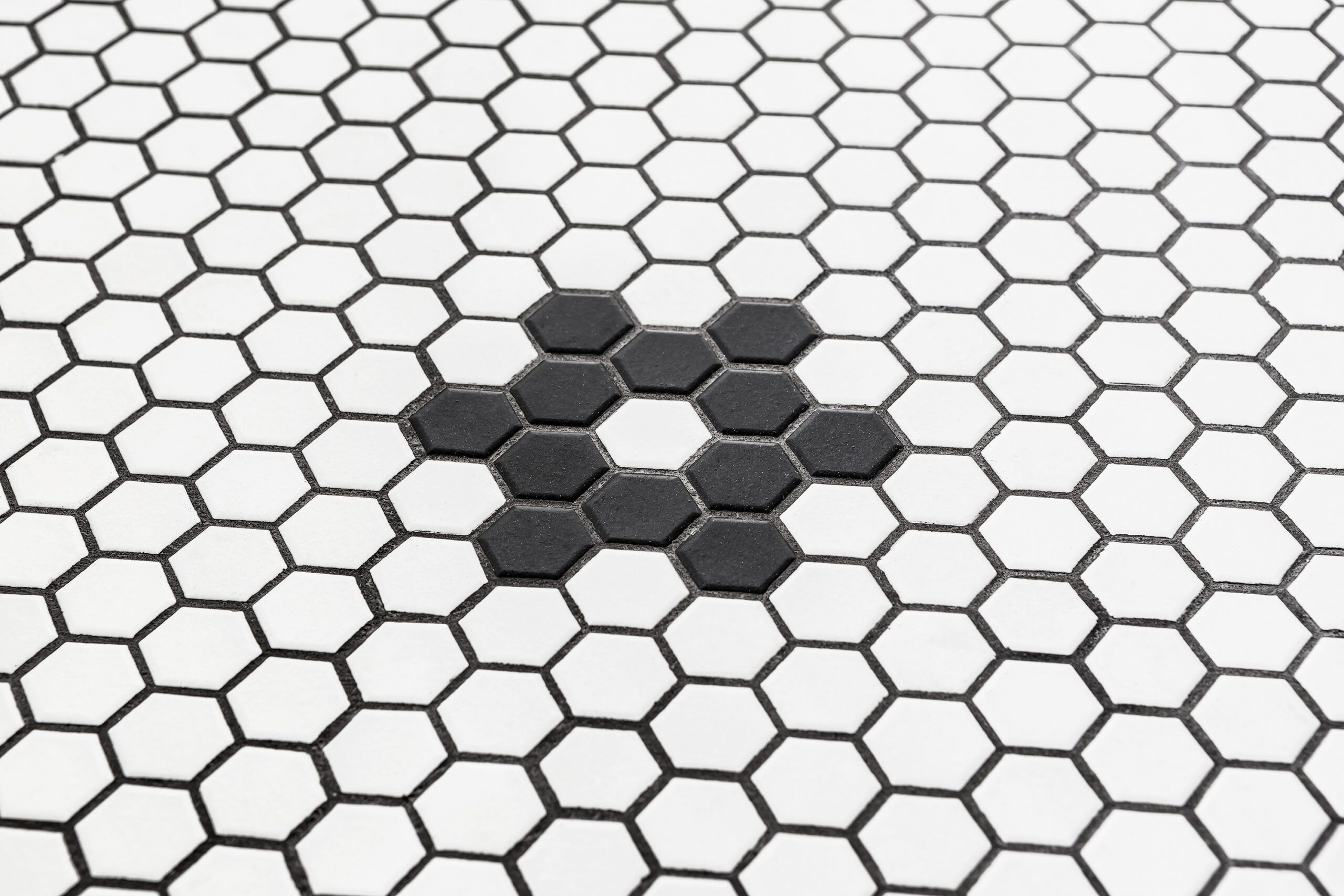 Hex-tile floors with floral accents are frequently found in the neighborhood's period homes. Another Minnesotan must-have? Radiant-floor heat.
Floor tile: American Olean
Milk-Glass Sconces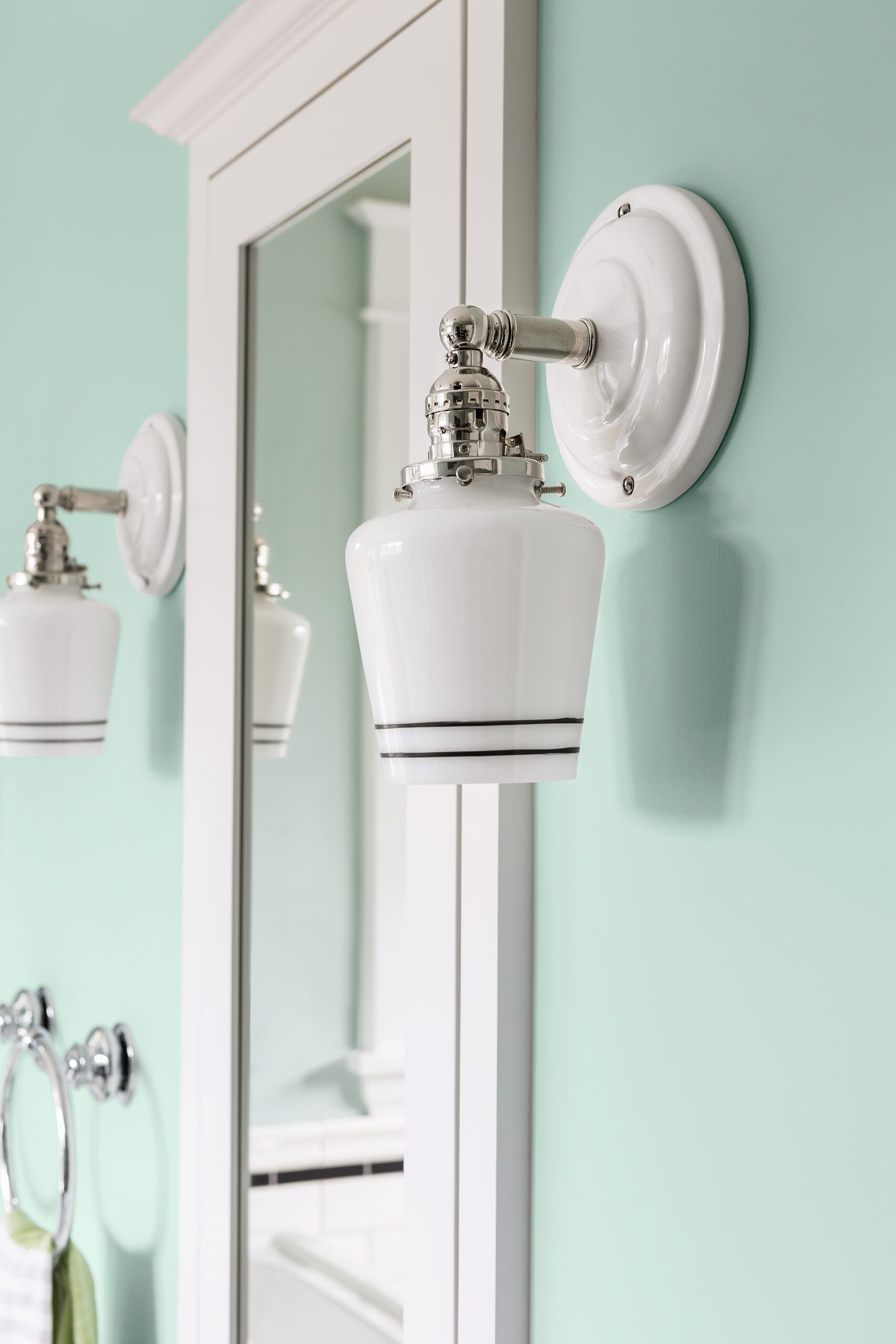 Along with the new linen closet, custom medicine cabinets recessed into the wall help make up for the lack of vanity storage. Milk-glass sconces with black pinstripes echo the tilework.
Sconces: Schoolhouse Electric
Caroline Schnieders and Yvette Soignier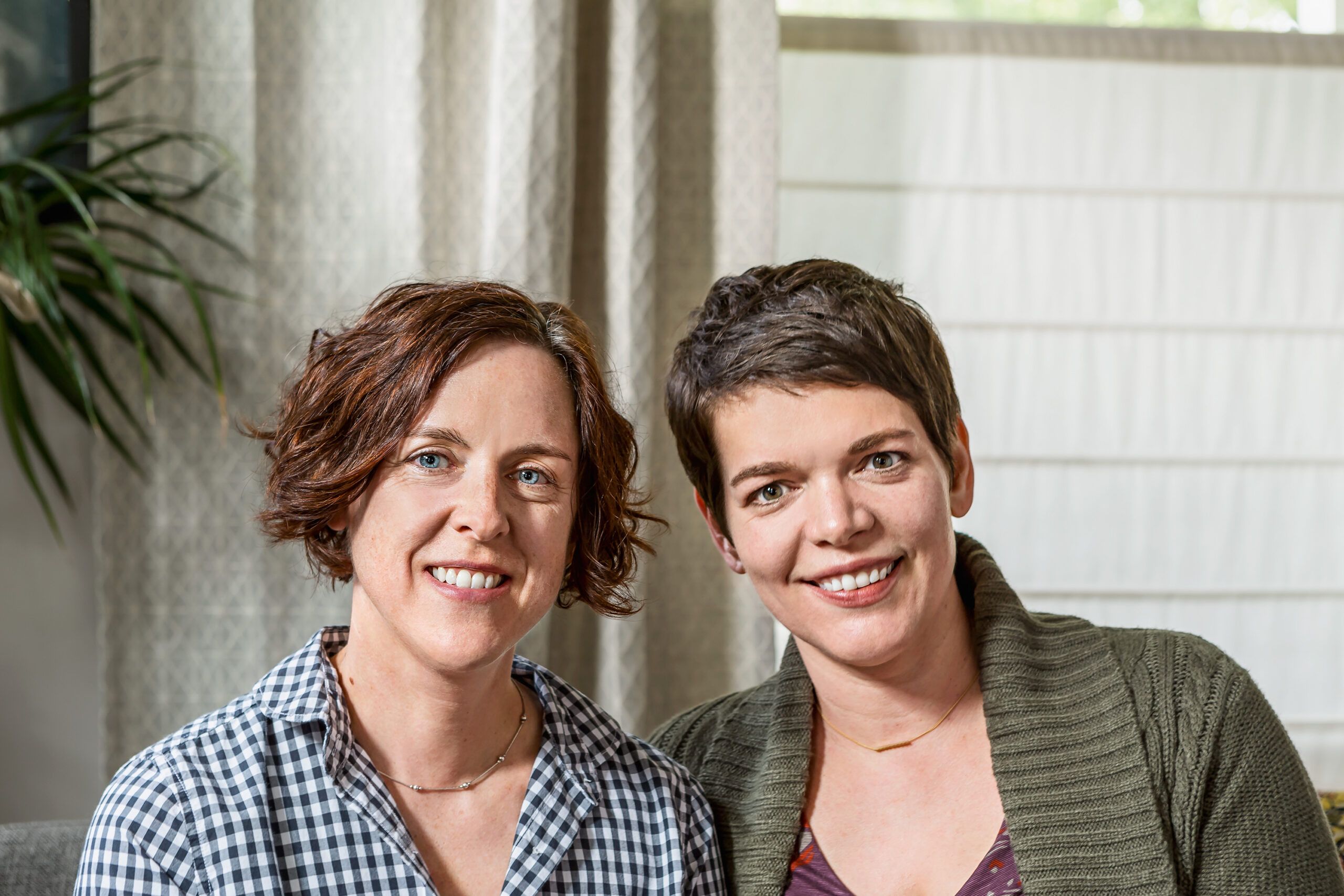 Caroline Schnieders and Yvette Soignier originally met in the Twin Cities and knew the area had what they wanted: less noise, kid-friendly spaces, and, of course, old houses.
Before Floor Plan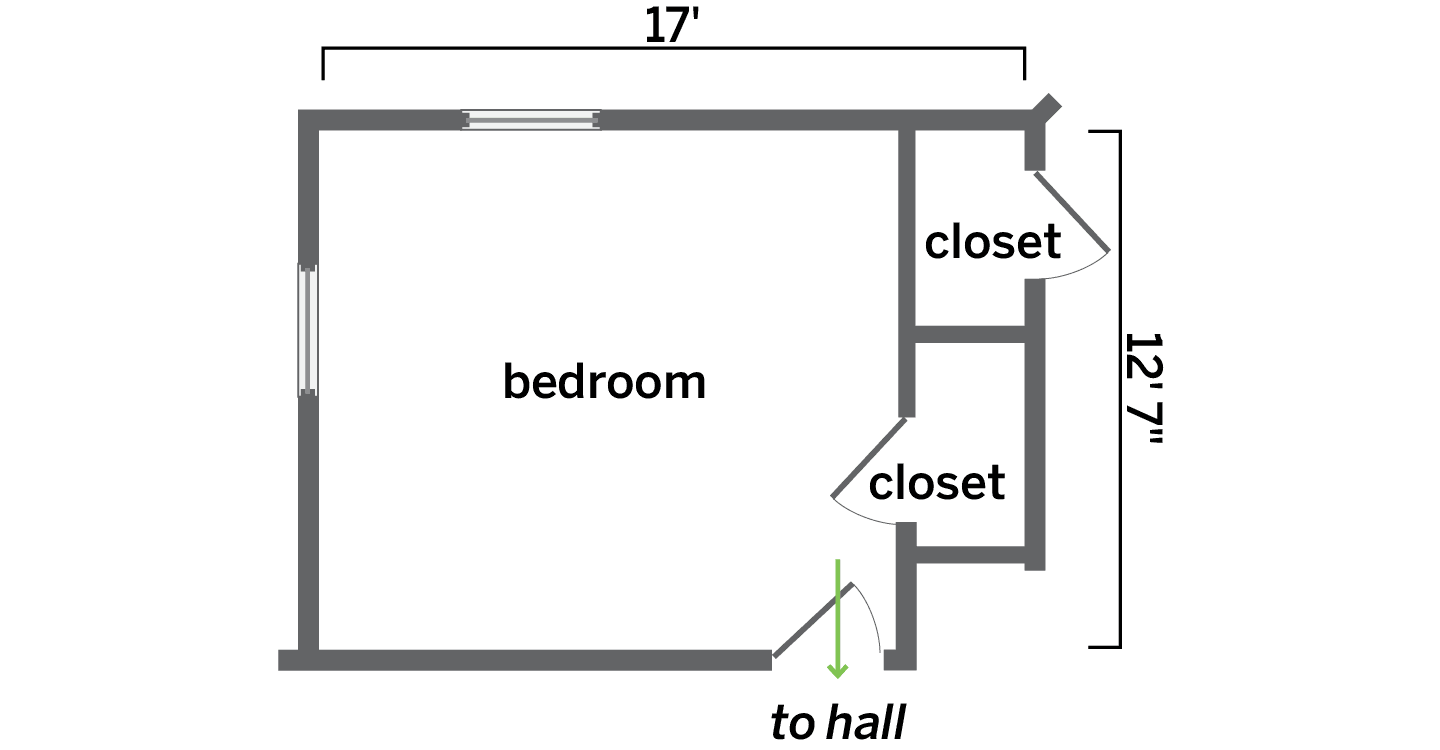 A spare bedroom had plenty of square footage for the planned master bath.
After Floor Plan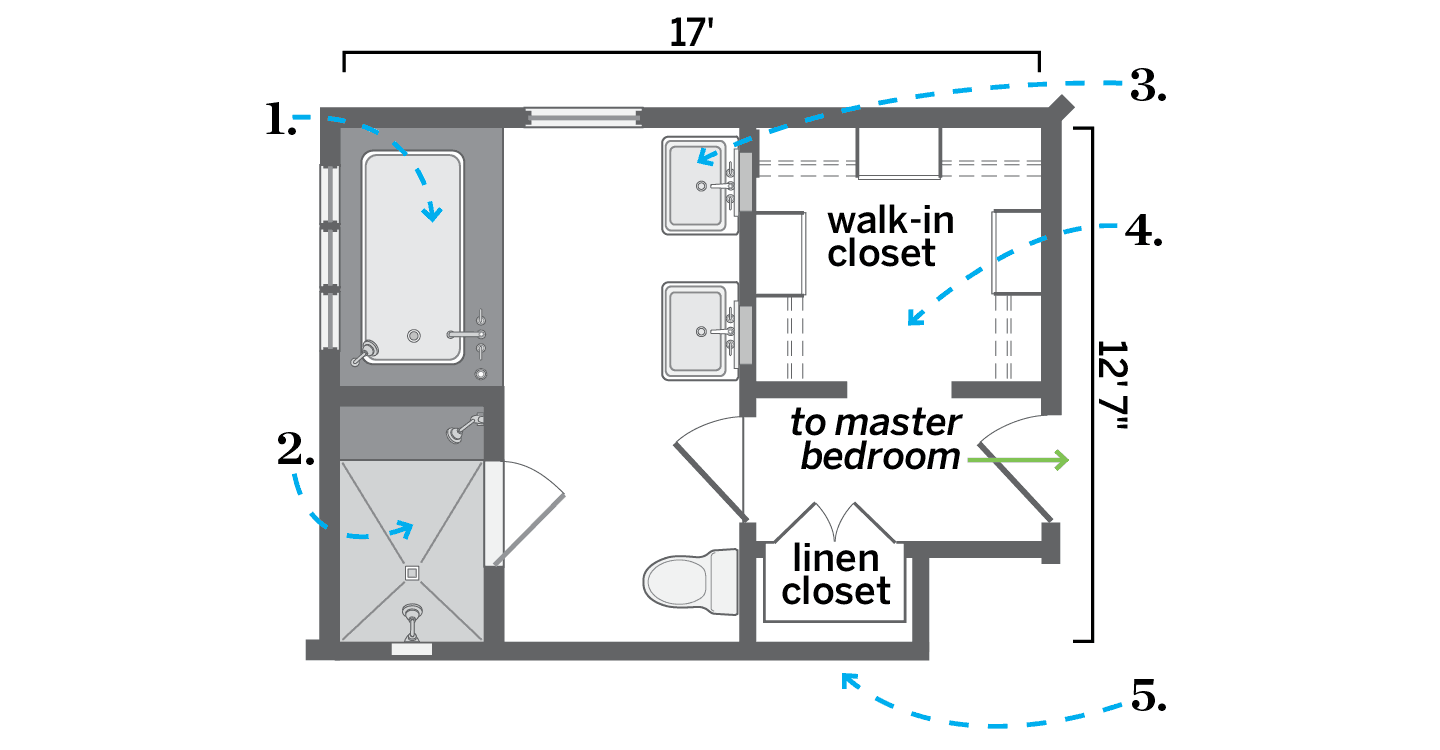 Moving an interior wall and closing up an entry allowed for a master bath with ample storage and comfortable flow.
1. Put the tub in the far corner, swapping one window for three smaller ones installed higher up for privacy.
2. Placed the shower across from the entry, continuing the floor tile into the shower to create a spacious feeling.
3. Added twin pedestal sinks for a light, airy look.
4. Created one large walk-in closet where two had been; it is open to a vestibule that has doors to both the master bedroom and bath.
5. Closed up an entry door to add a linen closet.