Clever and Comfortable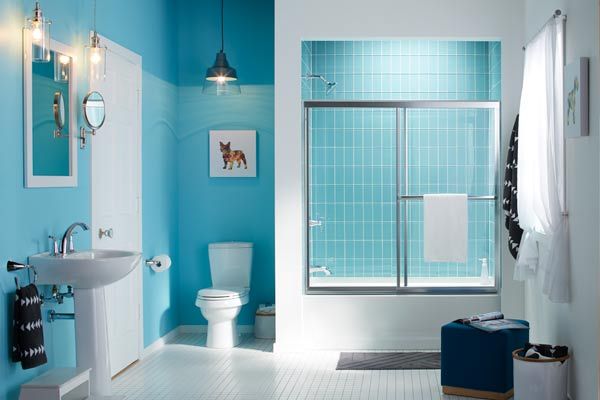 If you've ever leaned or knelt against a tub/shower door track while bathing a baby, washing a pet, or scrubbing the tub, you're likely all too familiar with the painful divots and grooves the track leaves on your arms or legs. Well, we've got news for you: The innovative minds at Sterling have come up with a solution to this universally uncomfortable issue, introducing a product that's earned them a coveted spot on the This Old House Top 100 Products 2014 list. (It's sure to find a place on your "must-have" list, too.)
Kid-Approved Comfort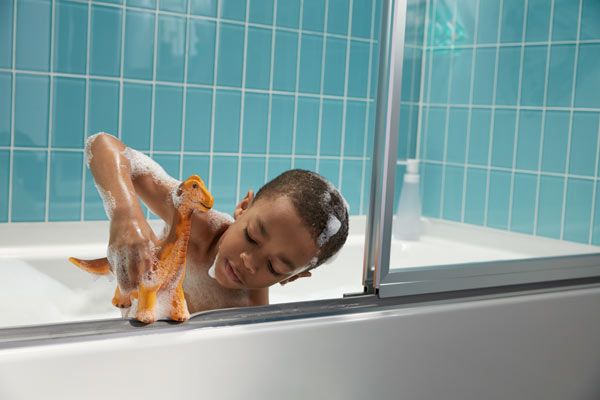 Tub and shower doors have their advantages—namely, their attractiveness and ability to contain water inside the tub or shower stall. But dealing with the harsh metal frame is not always a pleasant experience. Sterling's Prevail™ doors with ComforTrack™ technology feature a cushioned threshold, allowing you to kneel, sit, or lean comfortably, making it easy to bathe a child or pet, clean the bathing/showering space, or simply put your feet up while you're soaking in the tub.
Not Just for Bathtubs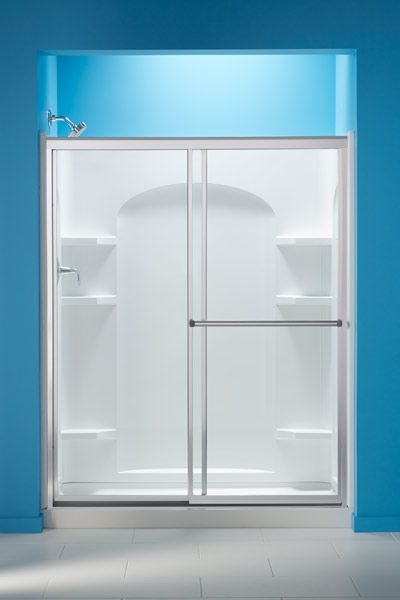 It's a good thing ComforTrack™ is also available on shower doors, because few minor injuries can cause pain (or outbursts of profanity) as much as a stubbed toe. ComforTrack's soft and flexible bottom track is ideal for getting in and out of the shower without bruising your digits.
Heavy-Duty Design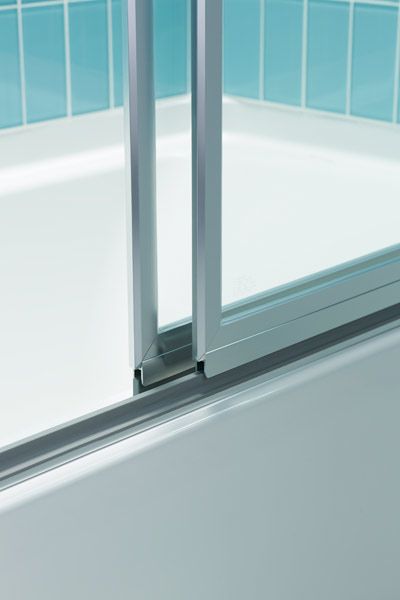 Designed with a low profile for a sleek look, ComforTrack™ has been vigorously tested to ensure it will withstand everyday wear and tear. And the heavy-duty material is resistant to mold and mildew buildup, so your cleaning chores will not only be more comfortable, you'll have fewer of them to do.
Shown here: Prevail™ Framed Sliding Bath Door with ComforTrack™ technology. Available in silver or nickel finishes and a variety of glass patterns; sterlingplumbing.com