On November 8, 2018, the town of Paradise, California, suffered the worst fire in a state known for wildfire disasters. Twenty-five thousand lived in Paradise on that day, when 14,000 homes were destroyed, and 85 people died. Eight months later, the population is estimated at three to four thousand. But as the people of this town say, they are Paradise Strong. On March 28, the town issued its first building permit; less than four months later that first house was rebuilt. Paradise is fighting back and is determined to rebuild in a way that is safe and sustainable for the future.
This Old House is there to help. We follow the progress as several young families struggle to reconstruct homes and lives altered by the fire. We meet the builders who explore new techniques and materials that can survive an inferno. We do our part to help Paradise recover. #TOHRebuildingParadise
Rebuilding this town will be a long, arduous process. But it starts one house at a time.
Follow This Old House as we witness the rebirth of Paradise: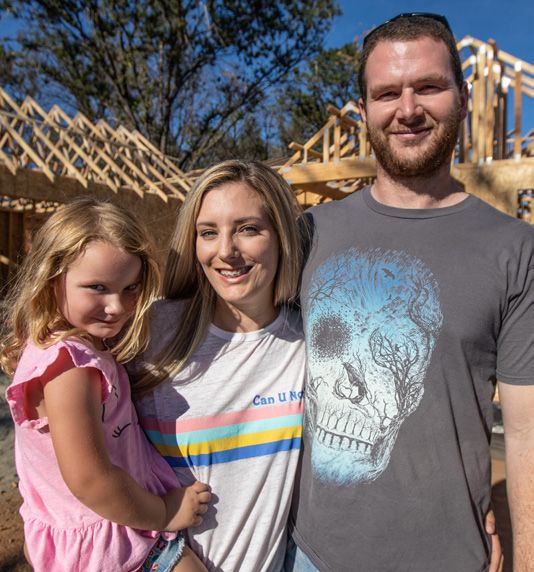 Joe and Avonlea Aurentz have a 4-year-old daughter, Talen. She works from home, he installs granite countertops. On the day of the fire, Joe was at work in a nearby town. Avonlea picked up their daughter from school as the town was evacuating. For hours she struggled to drive through streets littered with burning trees and fallen power lines. As flames leaped over the car, she feared they would not survive. Through spotty cell service she managed to leave an emotional good-bye message to Joe. Seven months later, they had a permit to rebuild, and today their new home is under construction.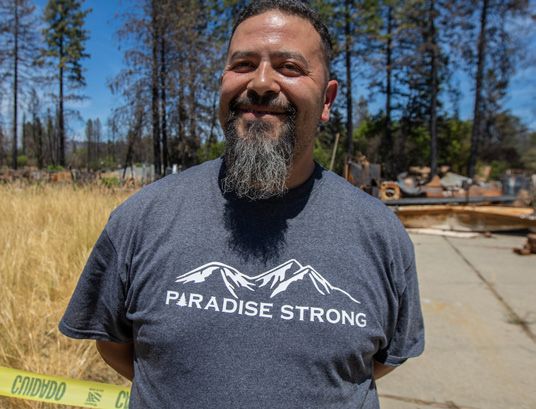 José and Anna Guevara have two sons. He is a flooring subcontractor. On the day of the fire, Anna was out of town, but José had a harrowing experience driving the children to safety. He didn't think they would make it out alive. He blasted music as he drove through the thick smoke, distracting the boys and hiding his own fear. They are just beginning the process of clearing their lot and designing a new home.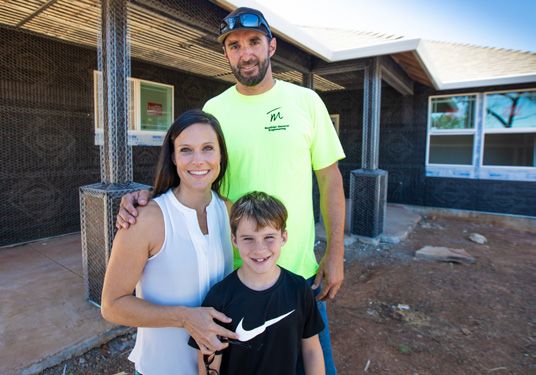 Luke and Crystal Bellefeuille grew up in Paradise. Crystal was able to drive her son to safety, but as the fire raged, Luke struggled to save his house and others. When he finally ran out of water, he had to leave. The house was standing when he left. When he returned, it was ashes. They applied early for a rebuilding permit. Today the house is ready for finishing touches. They hope to move in soon.
---
Want to give back to Paradise? Donate through these organizations: