Wood naturally turns from yellow-brown to gray as the sun and weather slowly age it. But you can speed up that process with a quick paint job. This faded, grayed-out treatment makes new lumber look like well-worn driftwood.
Step 1
Sand and Prep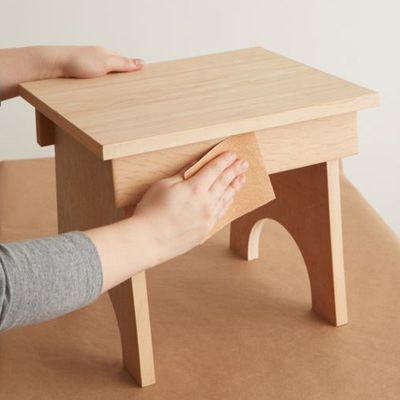 Sand the piece if needed. Wipe the surface with a rag before removing any lingering dust or debris.
Step 2
Apply Wood Stain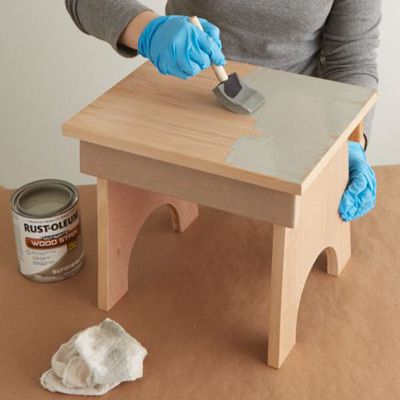 Wearing protective gloves, apply the wood stain with a foam brush, immediately ragging off any excess stain.
Step 3
Wipe and Let Dry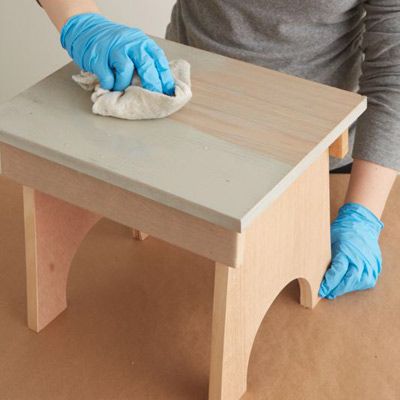 After 10 minutes, use a rag to wipe the piece down again to remove any lingering extra color. Wait 24 hours to allow the stain to dry.
Step 4
Apply Varnish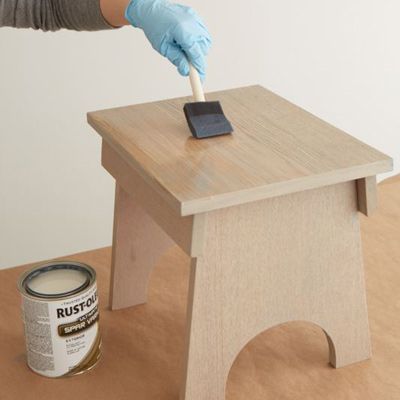 Brush on the spar varnish in thin coats. Apply two to three to ready the piece for outdoor use. Let dry for at least 24 hours before using outside. To best protect the finish, bring the footstool indoors in case of inclement weather.