Window Shopping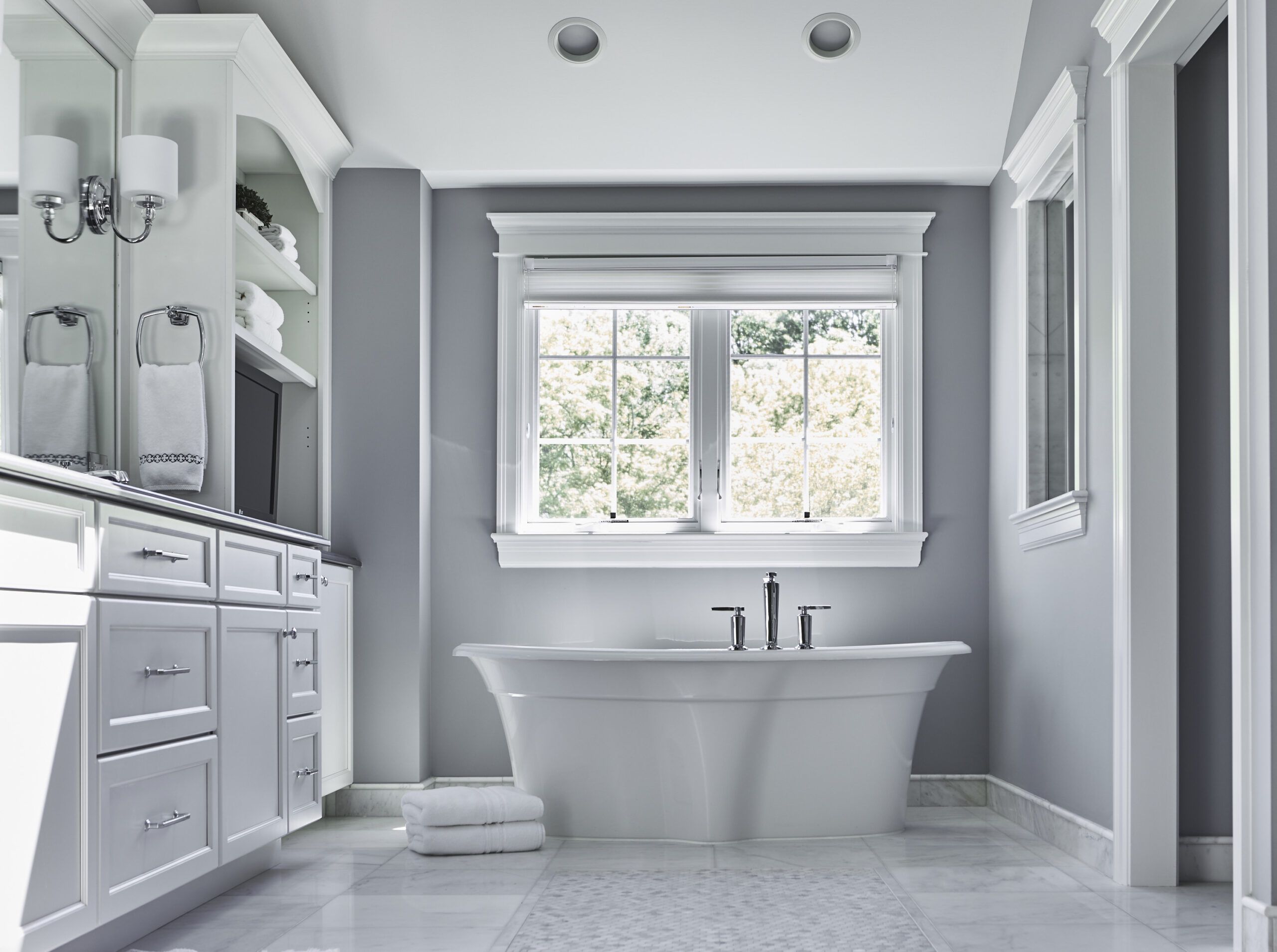 The right windows can add architectural interest, enhance energy efficiency, increase the value of your home, and literally light up your interiors. But with so many options, how are you supposed to choose the right windows for your home?
Consider materials. Vinyl windows offer modern style, and affordable luxury, with a lower price point than their wood counterparts, but they come in a limited color range, which can restrict style options. Wood windows are indeed more expensive, but their timeless look and universal appeal can add more resale value to your home, as long as they are carefully maintained.
Maintenance matters. When comparing wood and vinyl, consider the upkeep. Wood windows require repainting/staining every few years, whereas vinyl windows do not.
What's your style? From traditional to contemporary, and especially for historic renovations, take care to select windows that are style-appropriate or they will end up looking out of character.
Read on for a few different styles, shapes, and configurations to consider before choosing windows for your home.
Form Meets Function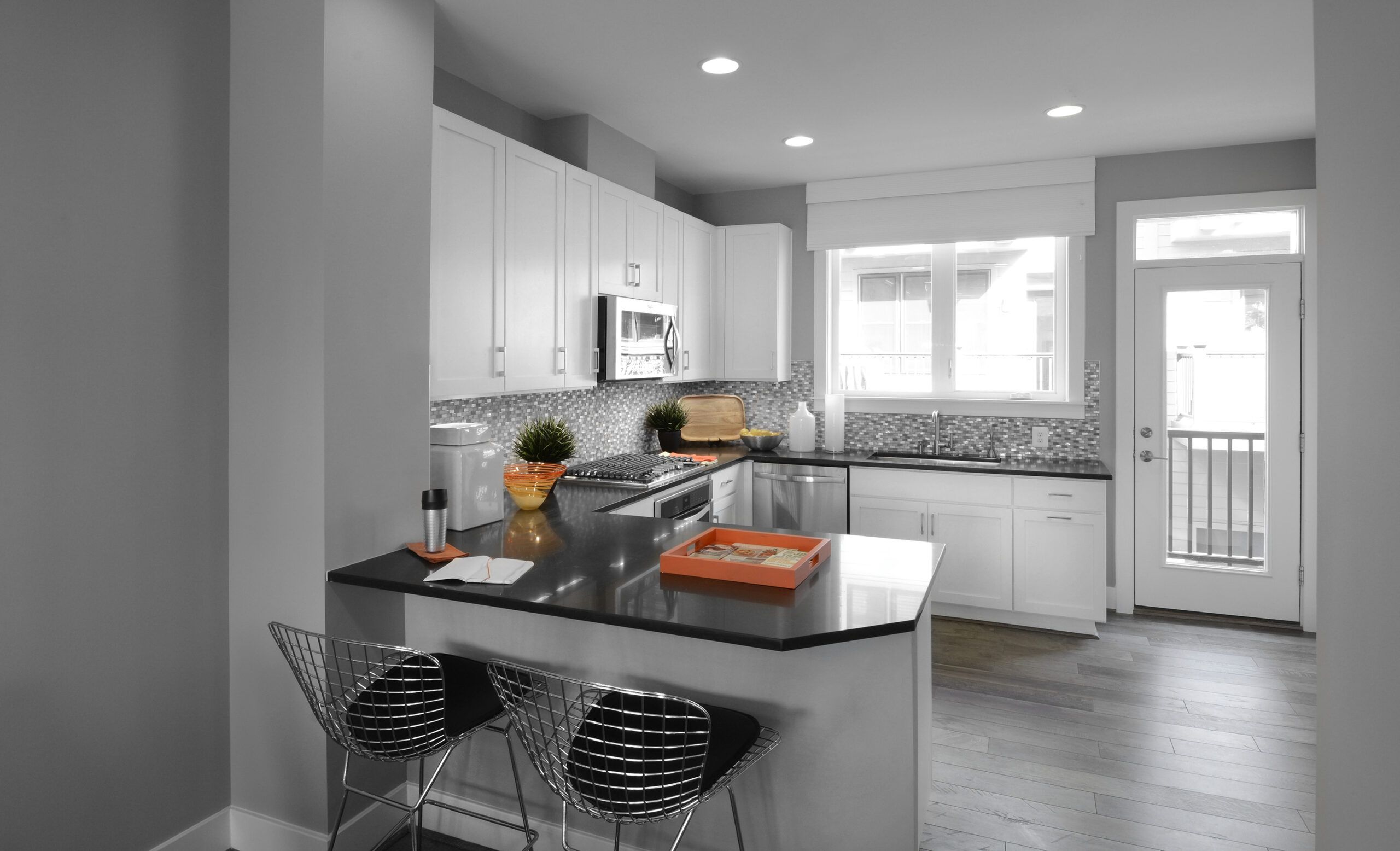 This contemporary kitchen is enhanced with the clean, modern lines of vinyl casement windows.
Casement windows offer full top-to-bottom ventilation, opening outward to allow fresh air inside. And they are a popular choice above kitchen sinks, or anywhere reach might be an issue.
Keep Your Cool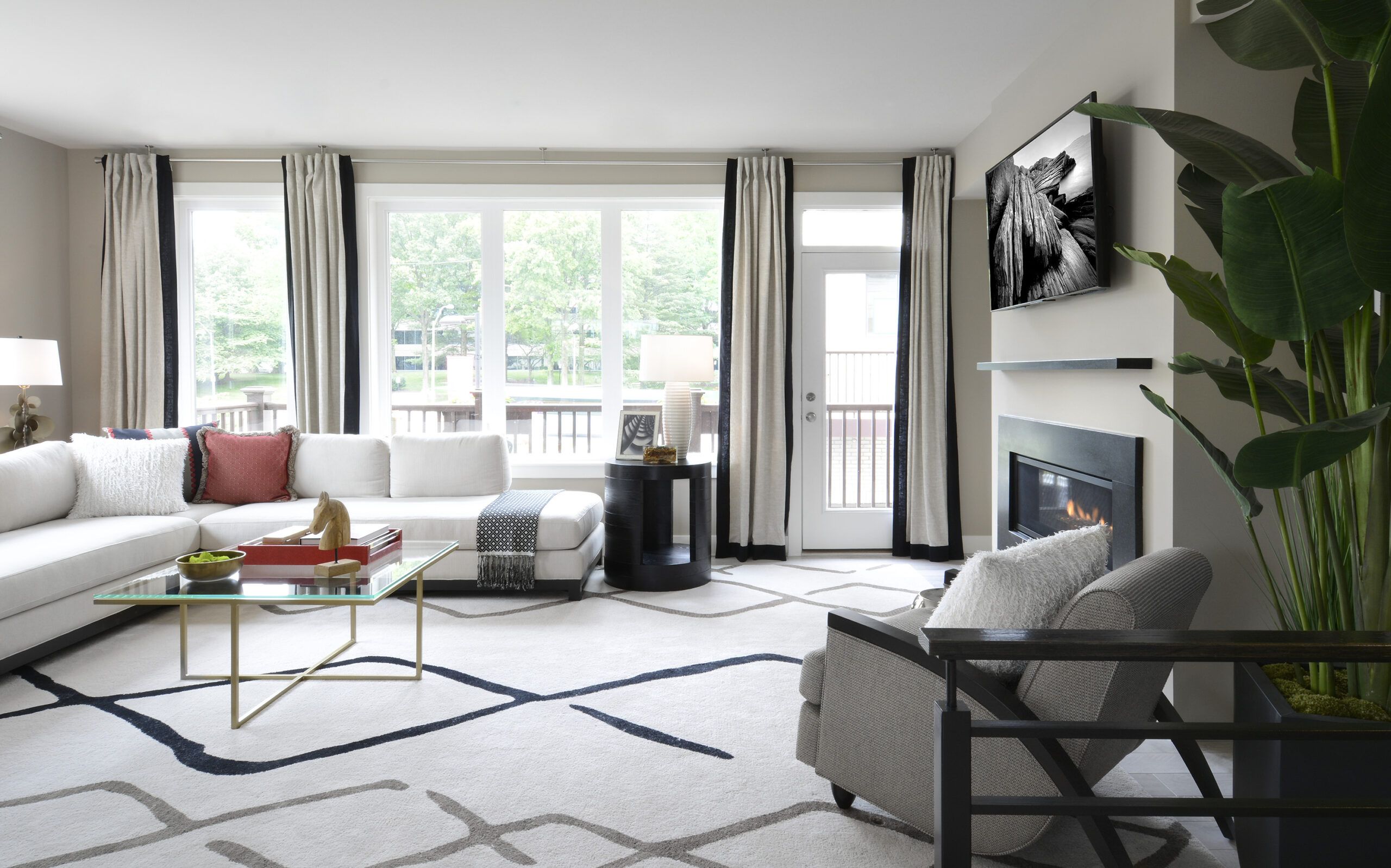 These custom, nearly floor-to-ceiling windows offer a scenic view of the outdoors beyond. But one "con" to all that sunshine? The room can become uncomfortably warm, and UV rays can fade your furnishings. Look for windows with low-e—or low- emissivity—coating, an invisible metallic coating on the glass designed to reflect infrared light, keeping heat inside in the winter and outside in the summer. It also reflects some of the ultraviolet light to protect interior furnishings from fading prematurely.
Placement Matters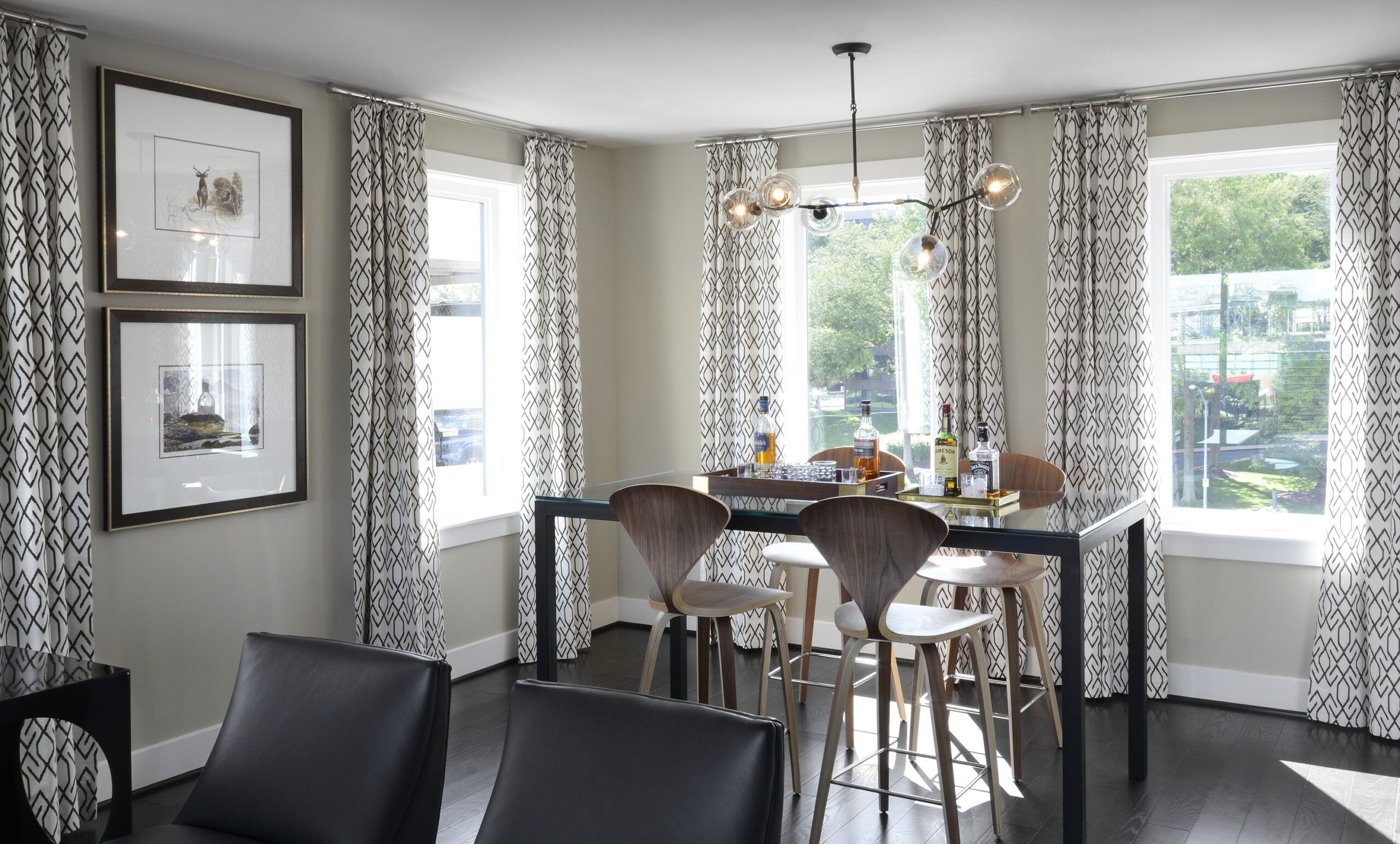 Where your home is built, how it's positioned on the lot, and the directions that your windows and doors face are all matters to consider when building or remodeling. In this corner room, afternoon sunlight streams from two directions, and windows placed on adjacent walls capture refreshing cross-ventilation.
America's Choice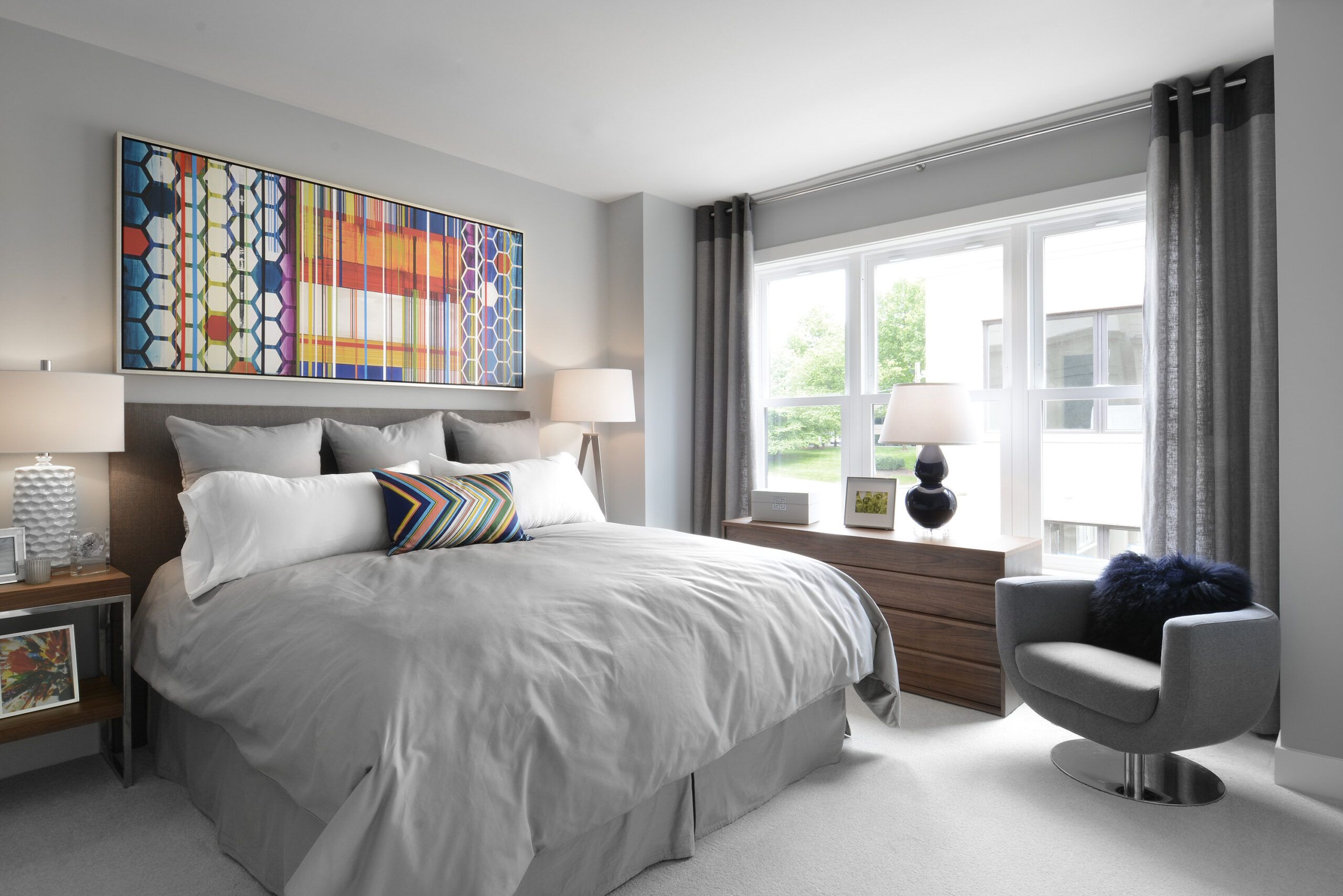 Double-hung windows are the most popular window in the U.S., with classic lines, and two sliding sashes that open vertically and tilt inward for easy cleaning.
Clean and Current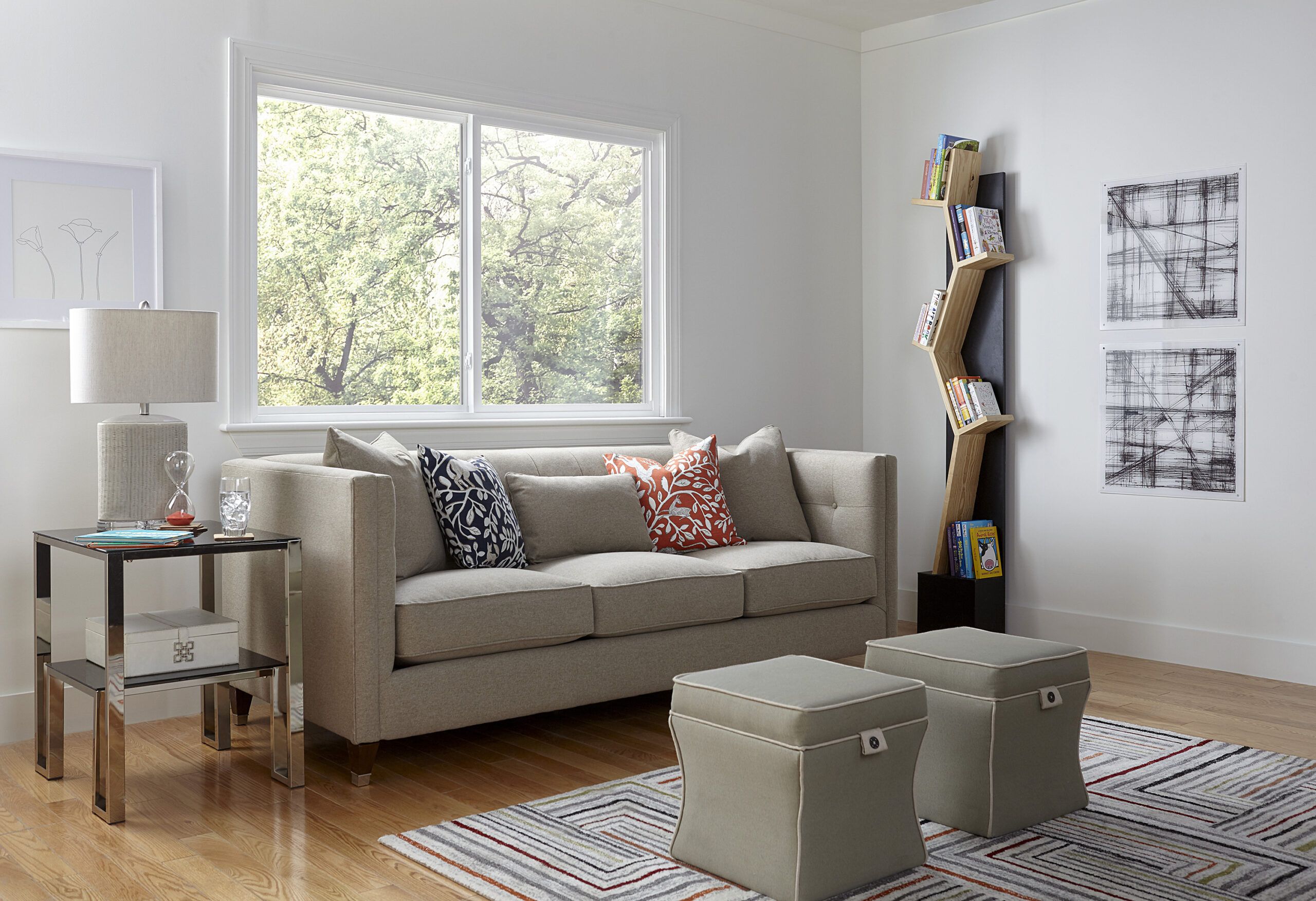 With a sleek, contemporary profile, slider windows glide open smoothly and easily. The single pane and large width allow in plenty of light, and a better view of the outdoors beyond.
Embrace the Outdoors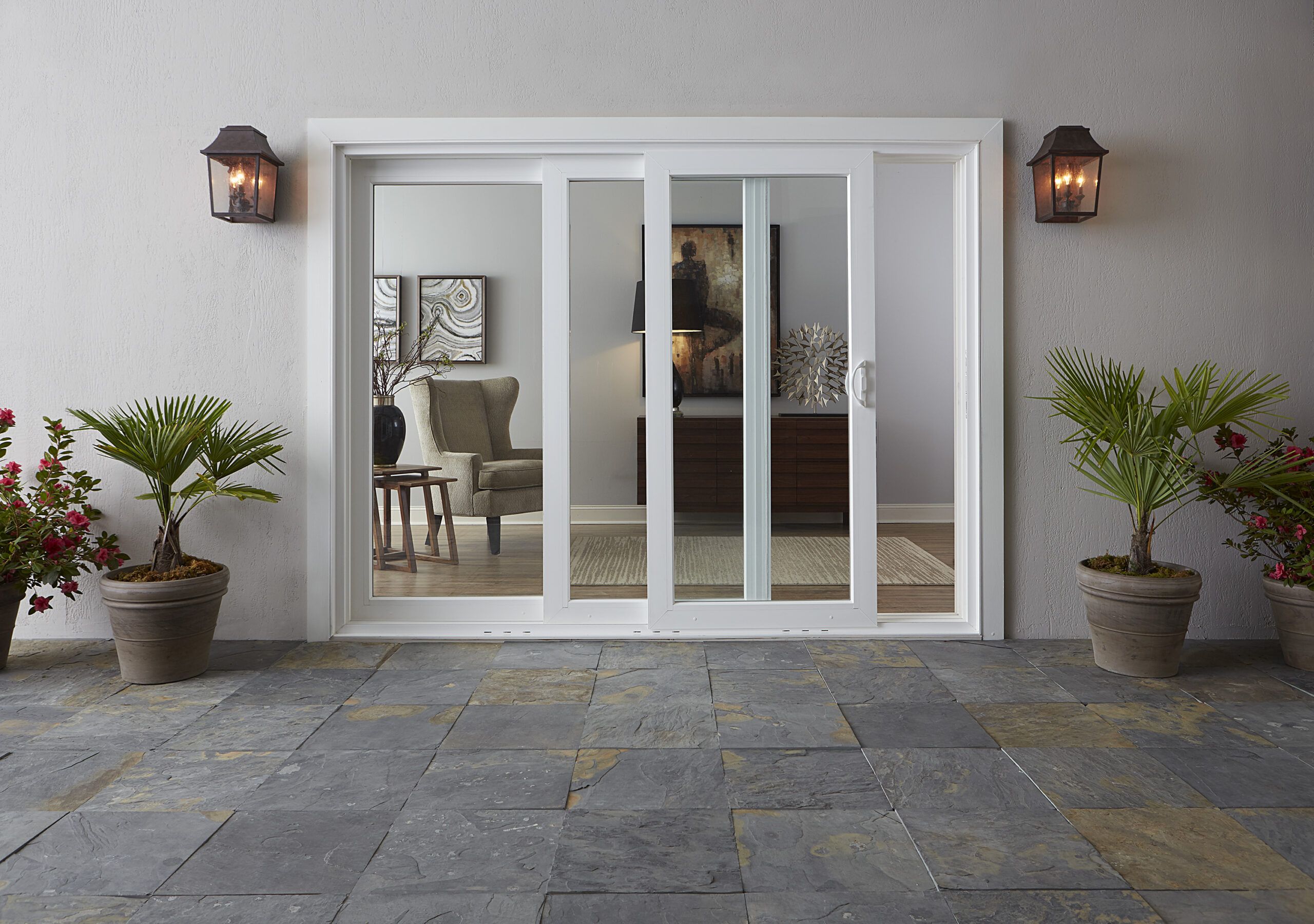 A simple yet elegant multi-slide patio door is an easy way to extend your living space. With several panel configurations to choose from, JELD-WEN vinyl patio doors (shown here) are available in multiple colors and interior wood-grain finishes, so you can customize your doors to suit your home. Consider textured or tinted glass for privacy, Energy Star®-qualified glass to increase efficiency, and impact-resistant glass for coastal areas.
Grille Marks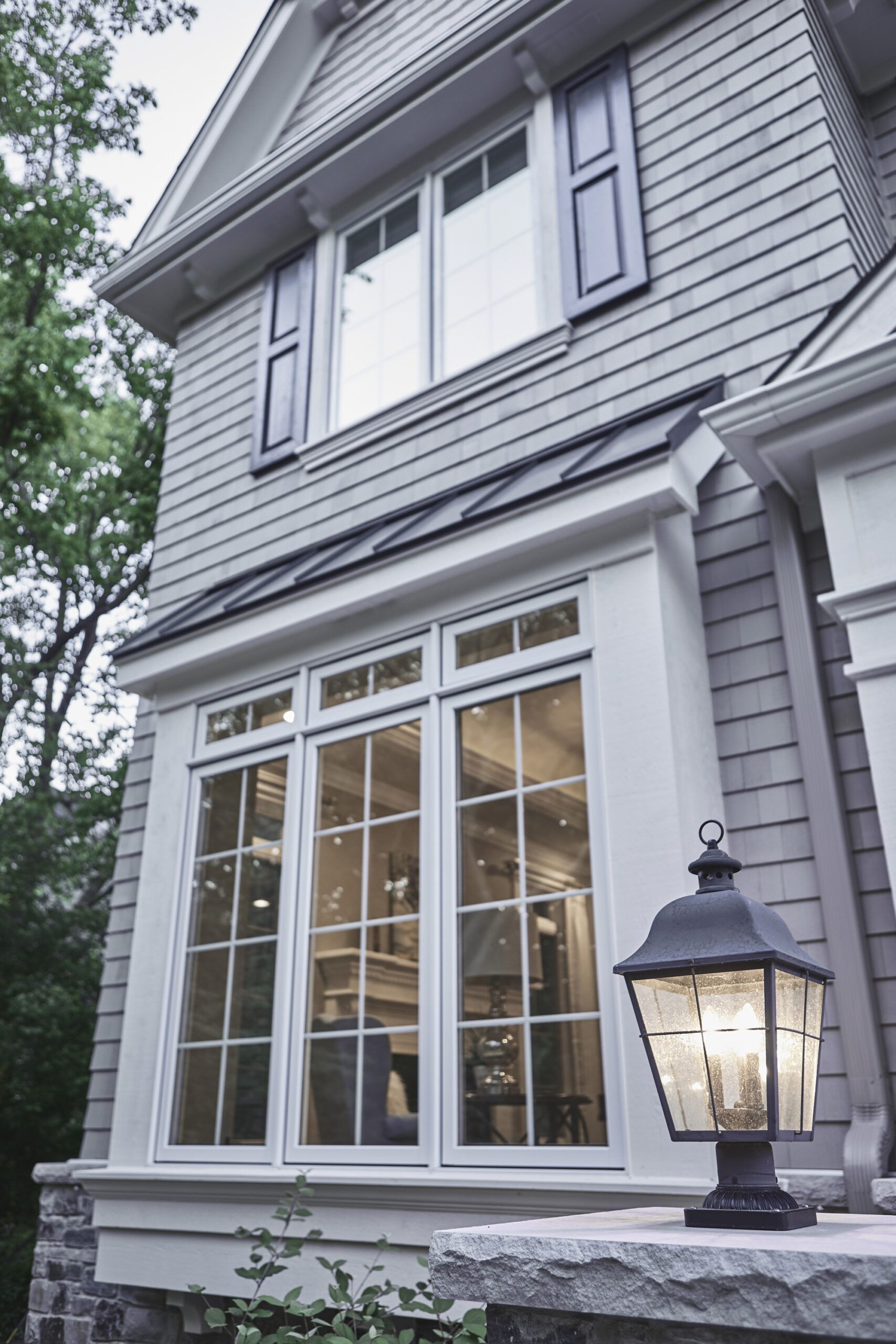 Decorative grilles divide a window into panes, adding a charming architectural detail. Here, grilles are sandwiched between double panes of glass; they look just as attractive as standard panes, but they are much easier to clean and maintain.
Craftsman Chic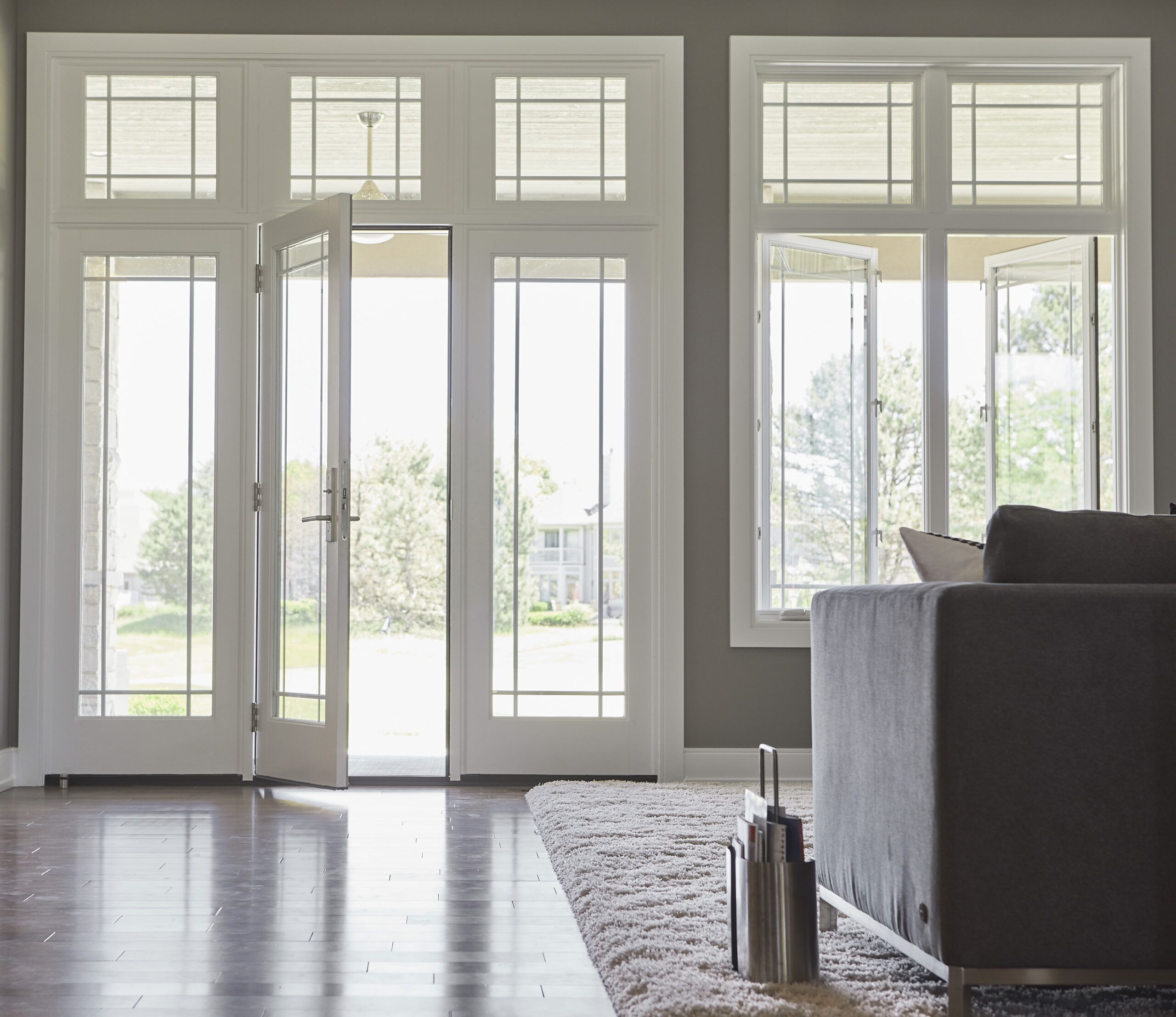 Matching windows and patio doors create a spectacular scene; here, Prairie-style grilles add appeal and interest to a large expanse of glass.
Put the "Great" in Your Great Room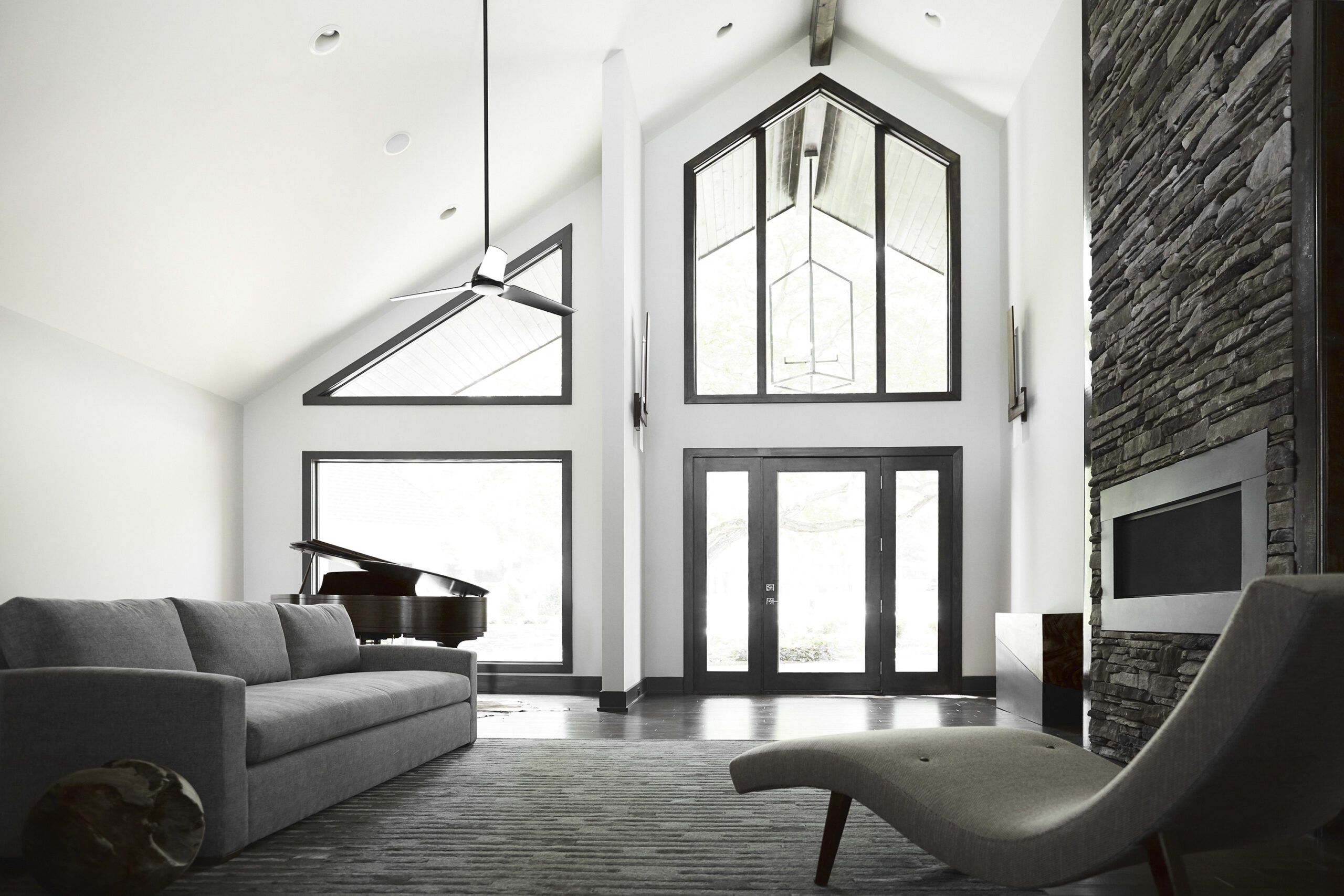 For a stunning, dramatic entrance, choose custom windows that enhance the architecture of the home. Soaring ceilings like these can benefit from bold designs and dark, intense trim, which commands attention and further emphasizes the room's impressive height.
Striking Scenery
If you have a scenic landscape, make the most of it with massive statement windows, custom-designed to capture the finest light and optimal views.
For a project like this, guesswork simply won't do—it's all about proper scale and proportion. Consult with a specialist who will help guide your design decisions.
Window Wall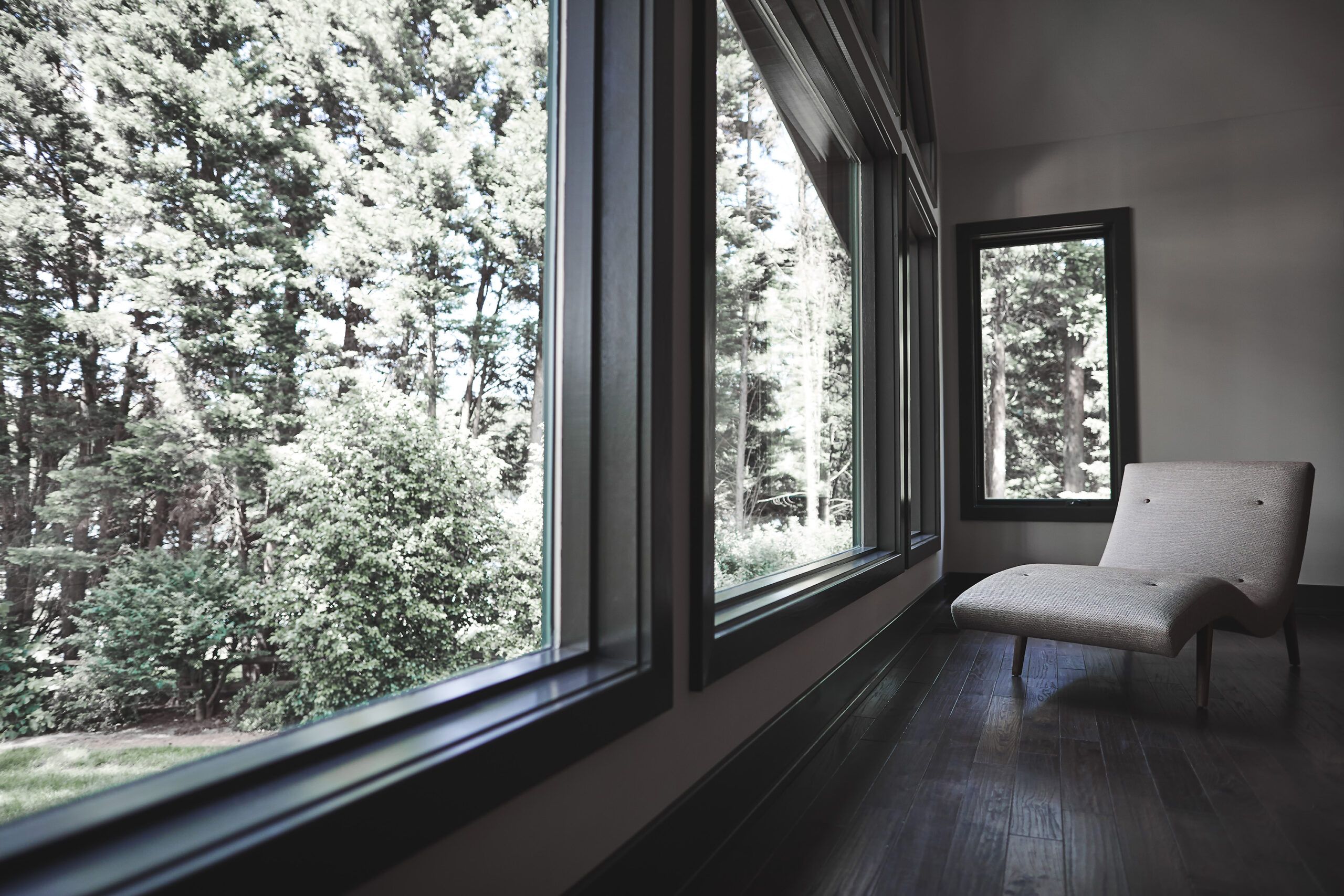 Craftsmanship meets inspired design in these impressive, over-sized wood windows.
Natural-wood windows offer you the design freedom to stain, clear-coat, or paint to get the exact look you want, so you're sure to find one to complement your decor.
Panoramic View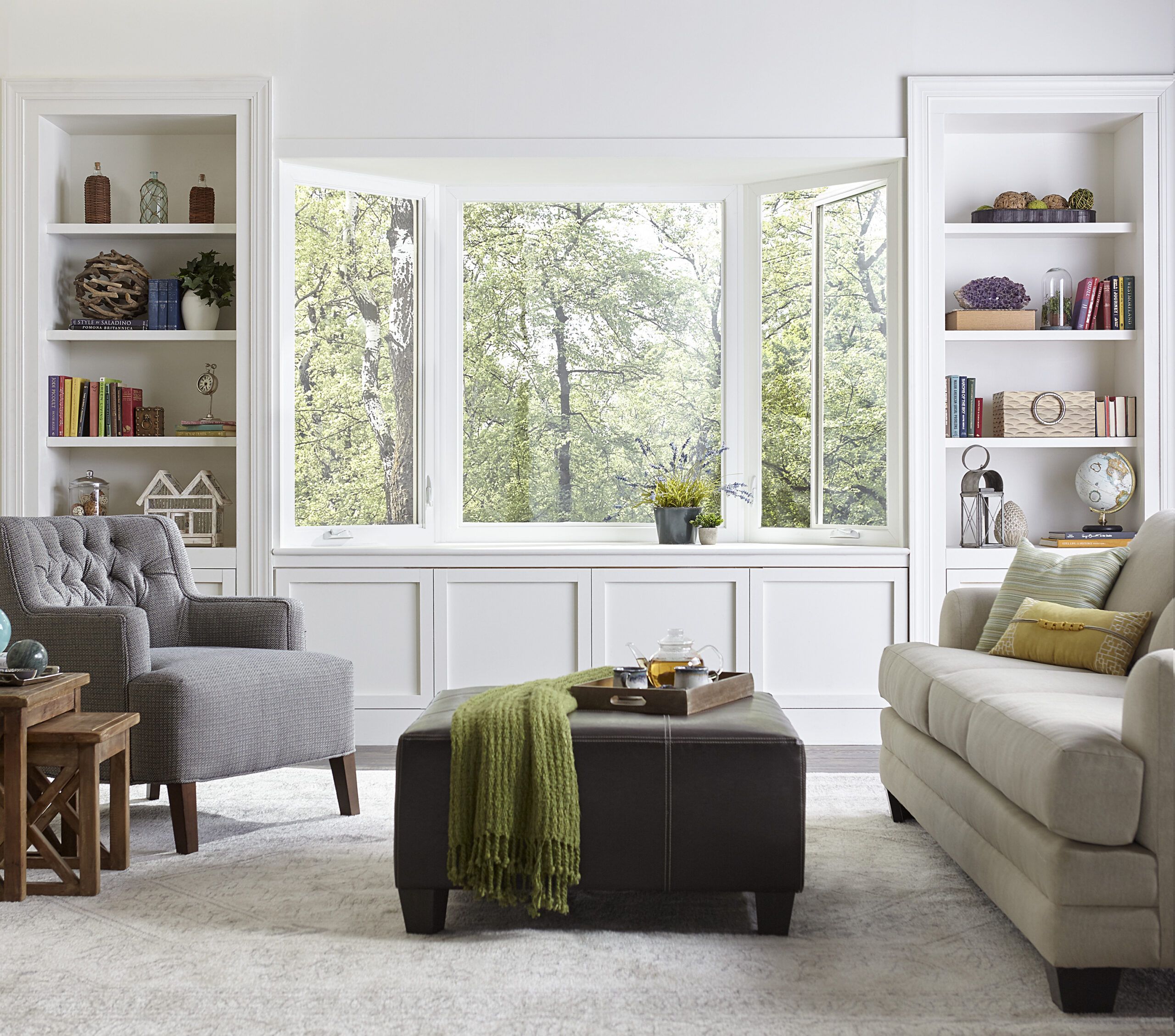 Bay windows add a three-dimensional quality, creating depth and maximizing your view. Side casements allow for full ventilation from top to bottom, and the extended sash can catch the breeze and direct it into the house for better air flow.
·New windows can increase your home's value and energy savings. Whether you're planning for new construction, historic renovation, or remodeling, JELD-WEN has the windows to fit your project requirements. Get inspired at the JELD-WEN photo gallery of remarkable windows, or follow us on Pinterest