Why Choose Wood?
Wood windows and doors are recognized for being strong, efficient, and easily customizable to fit any home style. Homeowners appreciate that wood is eco-friendly and energy efficient, with natural insulating properties. And their exceptional durability and beauty can add to a home's resale value. But as with any organic material, wood is subject to rot and pests, so maintenance and prevention are key to keeping your windows and doors beautiful and functional for the life of your home.
Treated Woods Offer Protection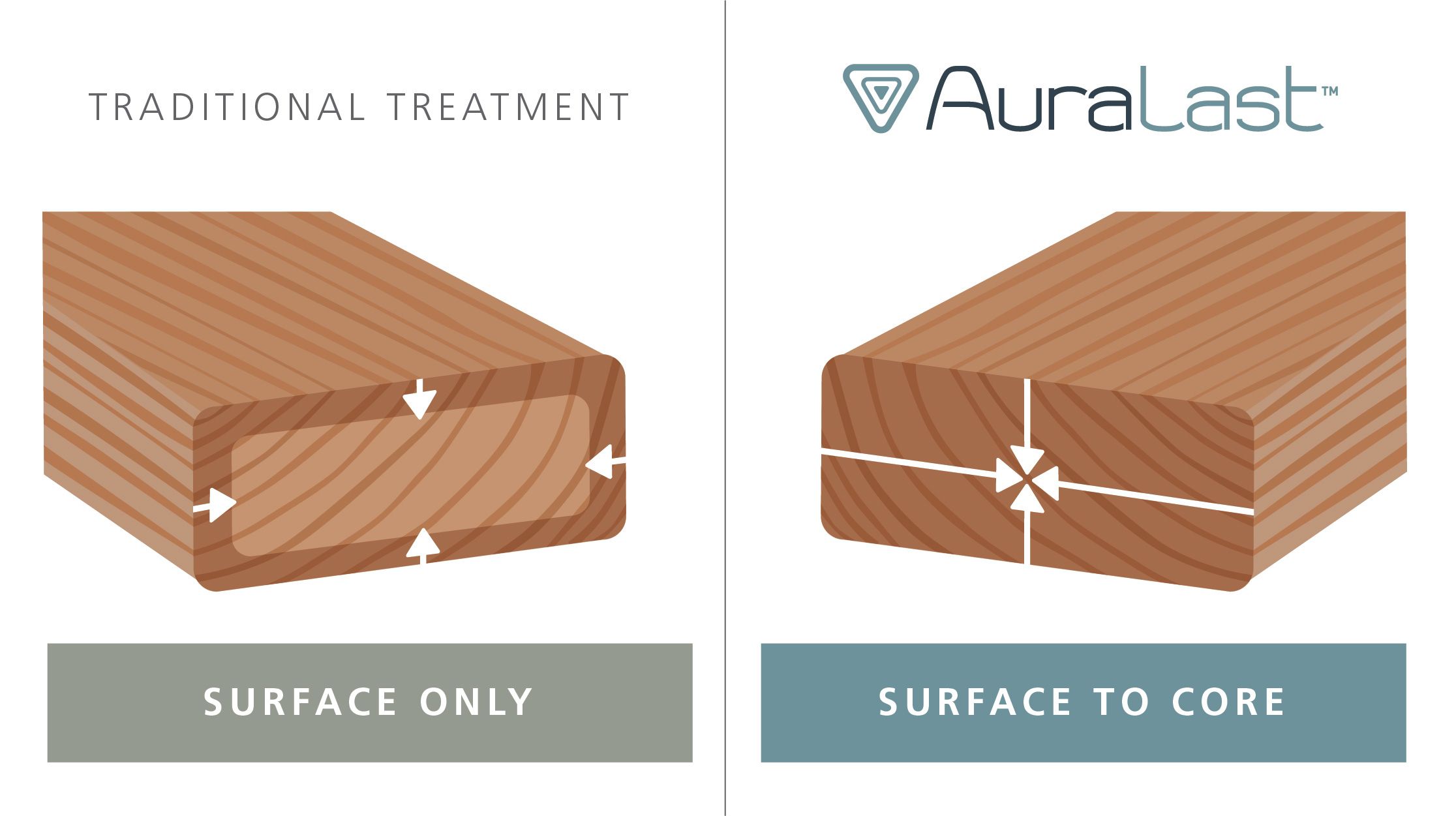 In an effort to prevent moisture saturation and pest invasions, some manufacturers dip-treat their wood components in a solvent-based chemical bath. However, this process only protects the surface layers of the wood. Consequently, the treatment's effectiveness can be compromised when the surface is milled, sanded, or subjected to the rigors of weather.
The result of years of research and development, the experts at JELD-WEN® developed AuraLast® pine, which is a treated-to-the-core product. AuraLast is created with a proprietary vacuum-pressure process to distribute the protective ingredients into the core of the wood. Unlike traditional chemical dip-treatments that only coat a thin layer on the wood's surface, AuraLast delivers virtually 100% surface-to-core protection. The protective water-based solution process is completely colorless, so it won't alter the beauty of the natural wood, and it can also be stained to match any wood tone.
Lighthouse Protection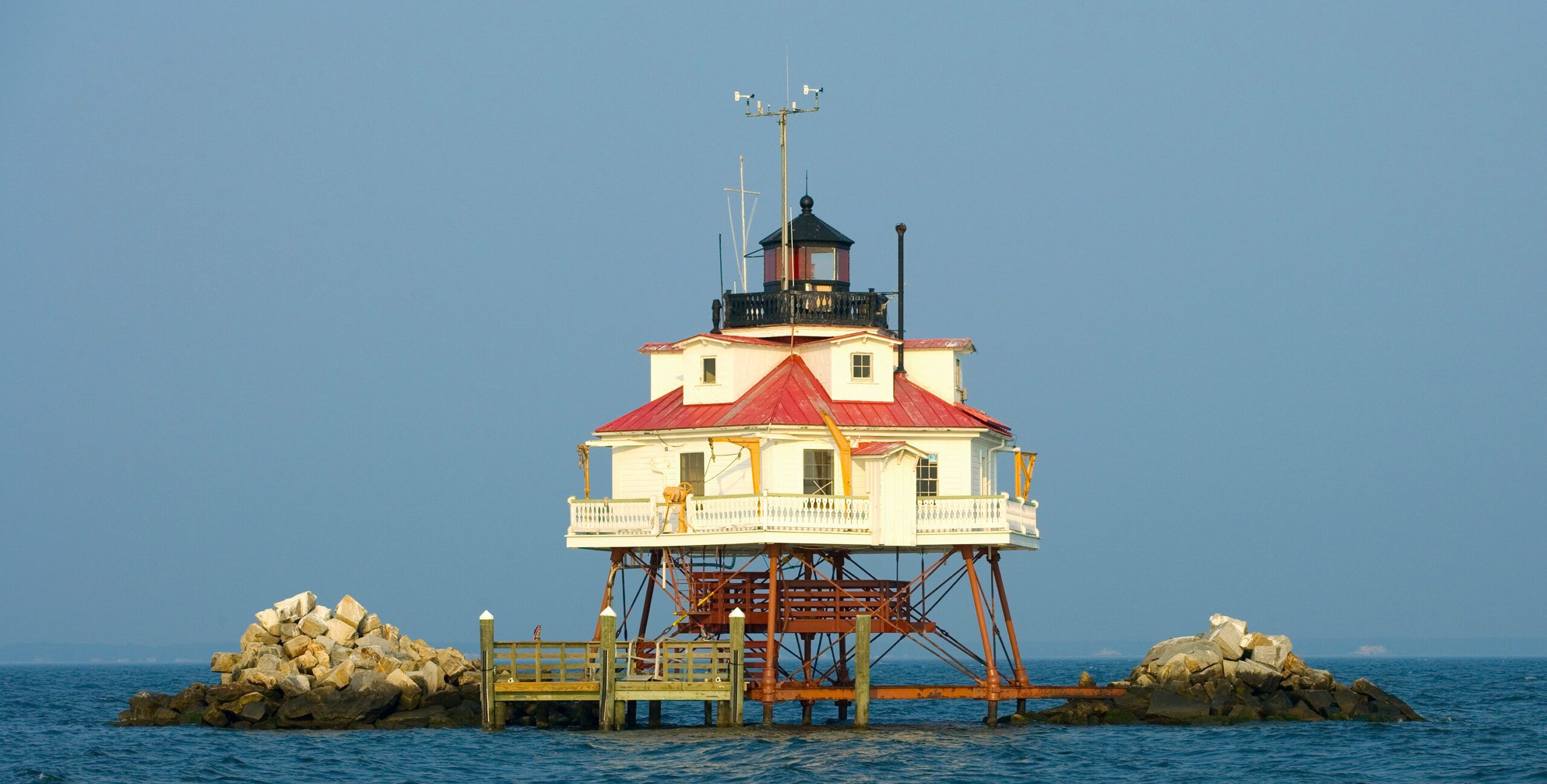 Lighthouses, situated in harsh marine environments, are excellent places to test the reliability of AuraLast products. JELD-WEN wood windows with AuraLast wood are featured in four historic lighthouses—in Oregon, Maryland, Wisconsin, and Louisiana—and continue to perform reliably and beautifully.
The AuraLast Process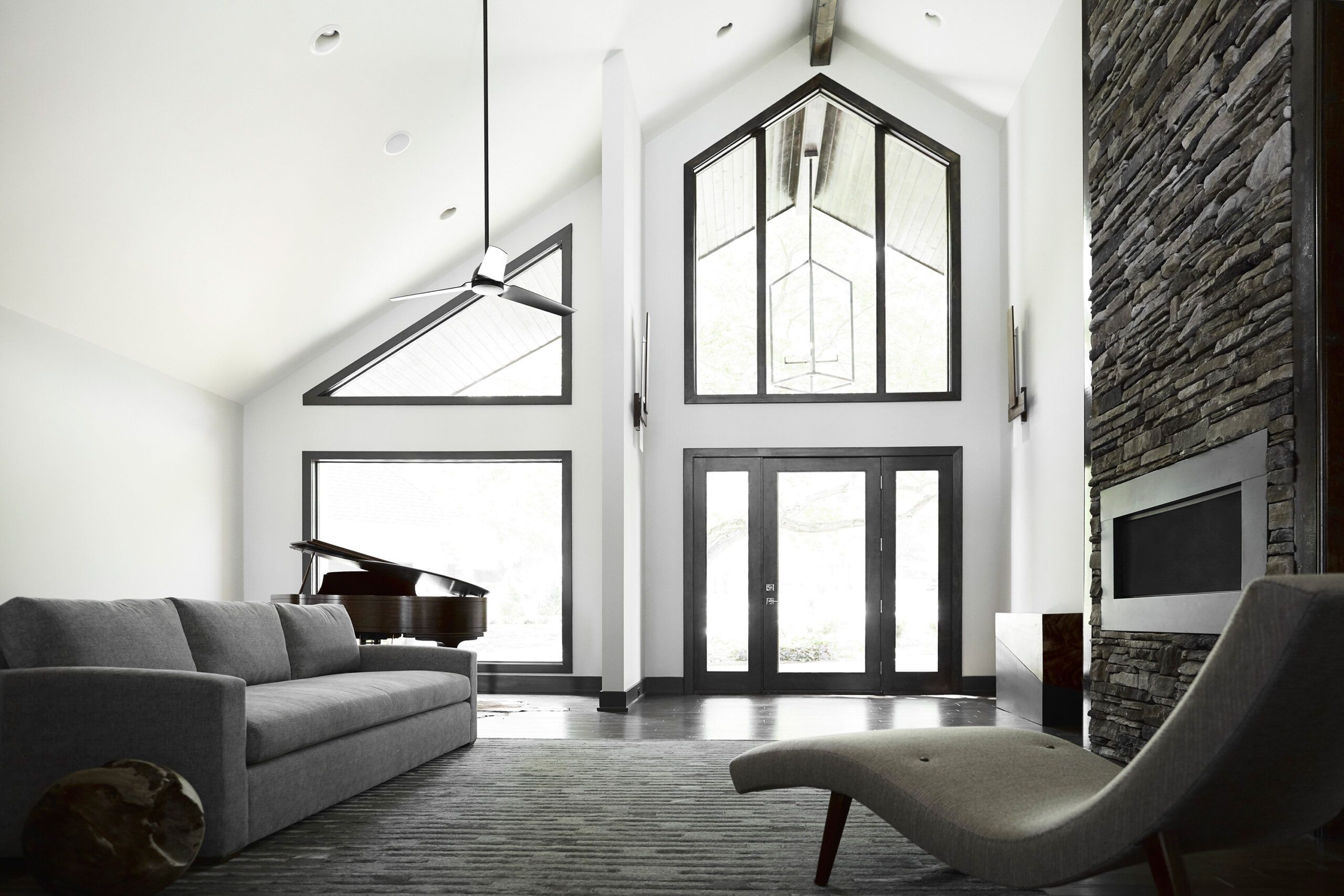 Protects against wood rot. AuraLast pine achieved the highest performance levels to withstand wood rot as measured by the Window and Door Manufacturing Association (WDMA) industry standard. (WDMA T.M. 1 Soil Block test, AWPA E9-97, and AWPA E10-91)
Protects against subterranean termites. Termites cause billions of dollars in damage to homes in the United States every year. AuraLast simply repels termites in the first place. The same vacuum-pressure manufacturing process that protects windows against wood rot also protects against termites, so there's no need for additional treatments to keep your wood windows worry-free. (Tested to highest levels of performance as measured by AWPA E1-97 standard method for laboratory evaluation to determine resistance to subterranean termites.)
Protects against water saturation. AuraLast pine offers superior resistance to water and protects against swelling. This helps prevent the door or window from sticking so it will open and close easily regardless of weather conditions. (Far exceeds the requirements of WDMA IS-4, T.M. 2 Swellometer Test as measured by anti-swelling efficiency.)
Releases 96% fewer Volatile Organic Compounds (VOCs) during the manufacturing process than traditional solvent-based dip-treatment methods.
JELD-WEN wood windows, patio doors, and door frames with AuraLast pine can protect you from the expense, damage, and inconvenience of decaying wood. Check out their limited lifetime warranty for windows or limited warranty for doors. For more information, to schedule a consultation, or to find a retailer near you, visit jeld-wen.com.