Now is a good time to refresh your home with a fresh coat of paint. As you get started, you might be wondering which wall or walls to accent. Are accent walls even "in" any more? Well, I can tell you this: Over the past 25 years I've seen a lot of accent walls, and I've also witnessed a lot of my clients struggle with accent walls. So I came up with a tried-and-tested process to picking the perfect accent wall for your space. If you have a wall that meets all three of these criteria there's a good chance you've got a strong "candidate" for an accent wall in your room.
"Do I even need an accent wall?" When someone asks me this during a color consultation, I usually ask about the homeowner's design preferences and whether they want painted walls to be the primary source of color in a room, or if they want the items in the room (i.e. furniture, rugs, accent pillows) to provide visual interest. Do you have a collection of vivid modern art to display? Then you may not need a painted accent wall. You could opt for a gallery wall instead. But, neutral furnishings, no distinct colors in your window fashions and no Pollack paintings to hang? Then an accent wall may be for you.
There are three criteria that make a great accent wall:
Focal Point
Symmetry
Inside Corners
Let's explore each of these.
1. Focal Point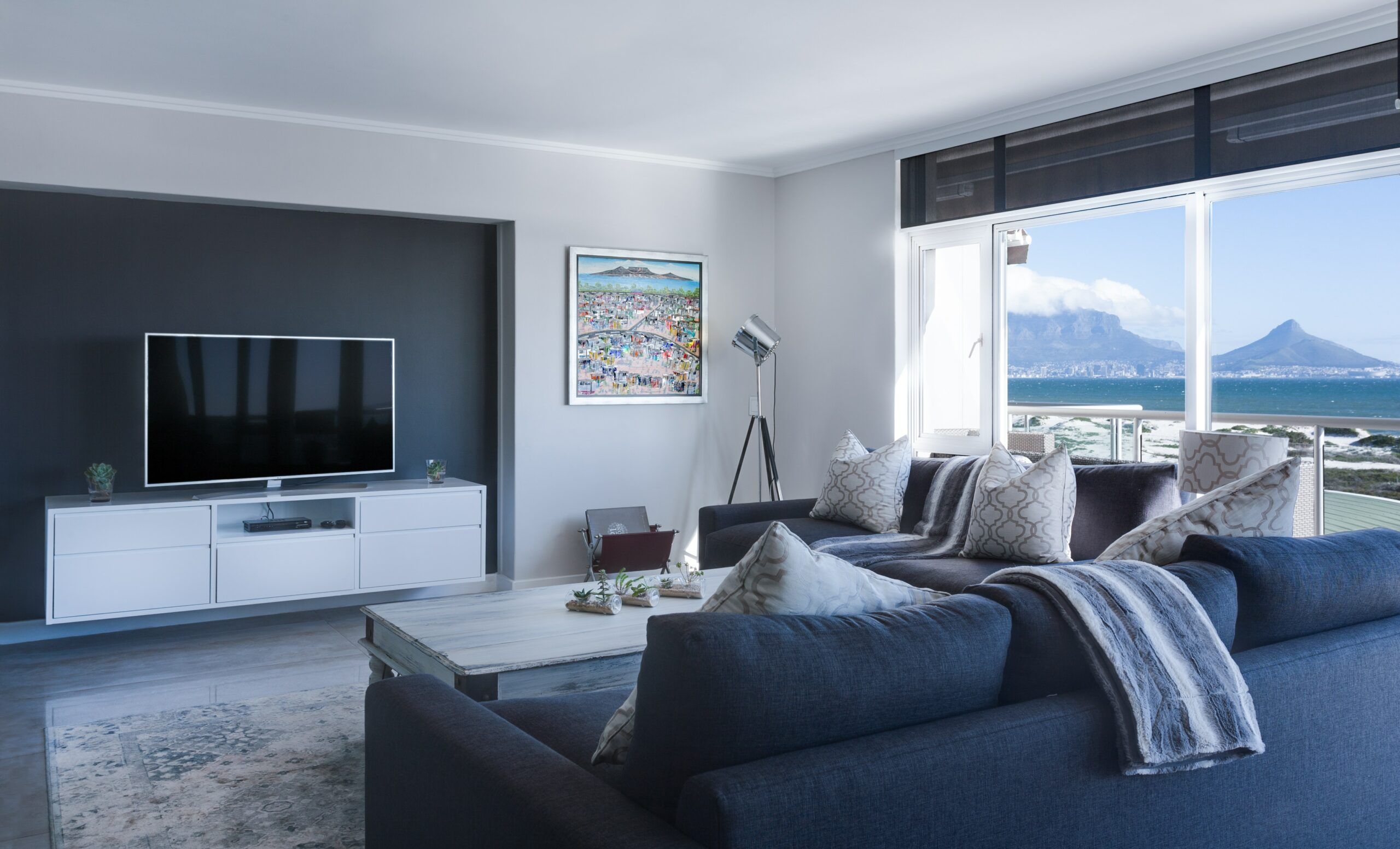 Where does your eye naturally travel in the room? The fireplace? The headboard of a bed? The peak of a large vaulted ceiling. The TV wall in a living room? Accenting a wall that naturally attracts your eye would be the clear choice, but make sure you consider the context of the wall in question. No natural focal point in your room? Then, look for symmetry.
2. Symmetry
If you're thinking something isn't quite right with your Focal Point wall, odds are it's the symmetry that is throwing you off. Having an odd window configuration, a wall on one side that doesn't echo the other side, or an irregular geometric shape can all add up to sub-par results once a paint job is done. I've seen these configurations work in some rooms, but considerations should be made on a case-by-case basis.
3. Inside Corners
I like to keep an open mind with design schemes and color trends, but there are some hard-and-fast rules of design that I will vehemently defend. One of them is this: stopping and starting different colors on an "inside corner" always looks better than starting and stopping colors on an "outside" corner. The "inside corner" treatment looks intentional, complete, and the shadows that shift from wall to wall assist with amplifying your accent color.
PRO TIP: Don't think you have a contender for an accent wall? Don't forget about the "fifth wall" otherwise known as the ceiling! In consultations for asymmetrical rooms with no dominant focal point, I'll often offer the ceiling up as a novel method of infusing color into a challenging room.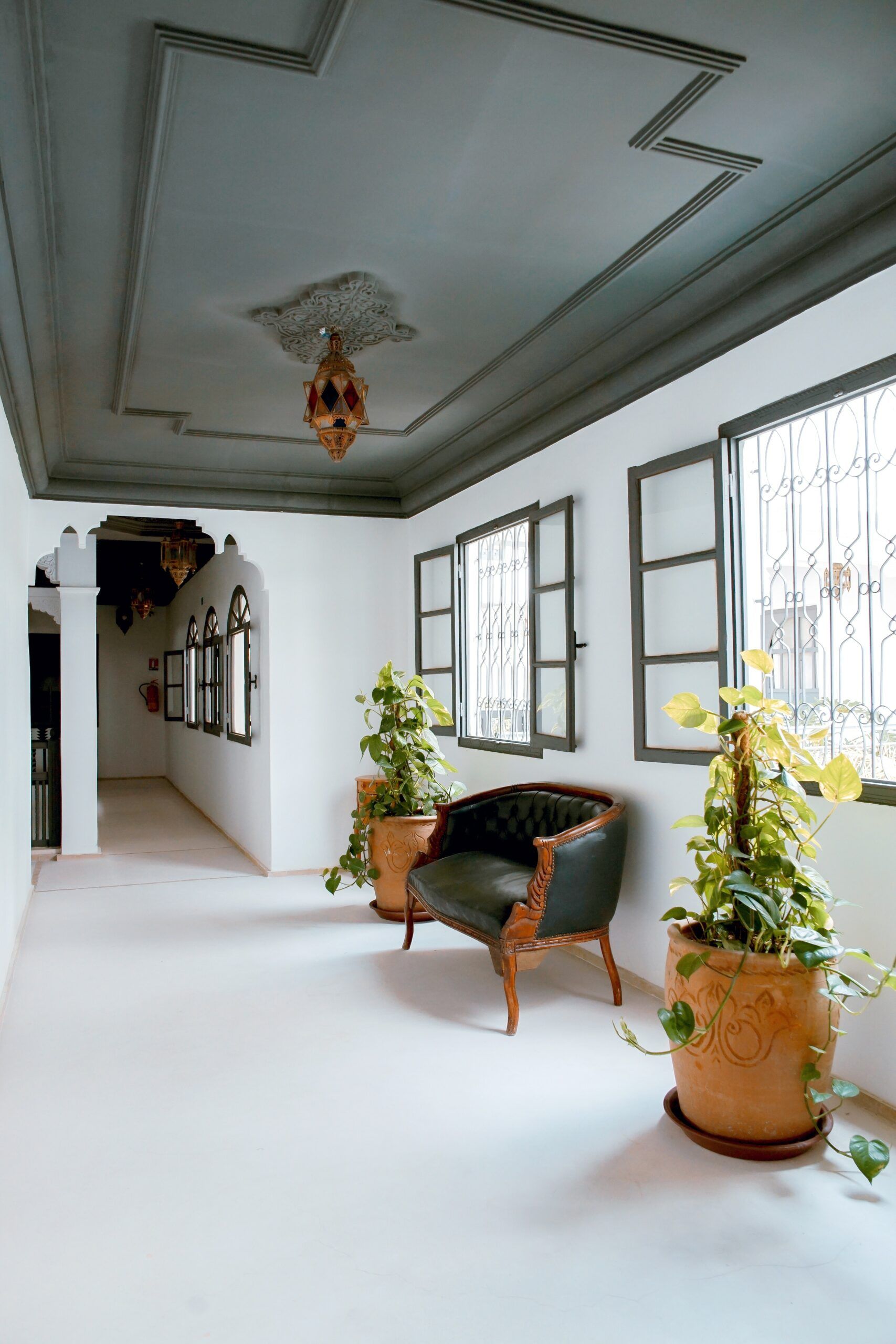 Choosing a Color
If I think about the thousands of jobs I've done over the years, I see throughlines with how my clients decorate. With accent wall colors, I've generally seen people approach them in two ways:
Subtlety (Monochromatic accent wall)- Most people paint the larger, public areas of their homes with a neutral color. Choosing a deeper or lighter version of the neutral color tends to look good. After all, it's the same color just in a different saturation. PRO TIP: If you'd like to take a subtle approach, skip 1-2 colors on the color card for your base room color. I've see too many people pick colors immediately next to each other on the color card, only to find that the difference is indiscernible on the wall.
Pop (A contrasting accent wall)- If a subtle approach isn't for you, pick a real 'pop' accent color: turquoise, navy blue, and black in rooms with white or off-white base colors have been really popular for my clients lately. And, if you're decorating a kids room, the sky's the limit. Kids rooms can handle any number of squint-inducing, vivid colors including neons and pastels.
So, yes, accent walls are still "in." Done right, they can even be elegant and timeless. Just plan accordingly and give the project some thought before getting started.
---
Nick Slavik is the owner and proprietor of Nick Slavik Painting & Restoration Co. in New Prague, MN. He's the newest member of the TOH family, providing pro painting content for sponsors like Behr Paint.
---
More:
To learn more about Nick and his company, Nick Slavik Painting & Restoration Co., to get a free quote, or to watch episodes of Ask a Painter Live please visit NickSlavik.com
For more pro-level content, visit our Pro2Pro channel