A house with good bones has pleasing lines on the outside, but that artful composition has to be echoed on the inside, too. And nothing's better for giving rooms a handsome, well-built look than wainscoting on the walls.
What is the purpose of wainscoting?
A combination of decorative boards or panels and moldings that extend partway up a wall's face, wainscoting is a centuries-old marriage of form and style. Dating to the 1300s, the Dutch used it to shield the bottom half of plaster walls from such hazards as jostled chairs, spurs on riding boots, perhaps even carelessly swung scabbards.
Wainscoting still guards our walls, but today it's from dirt-caked gardening shoes in mudrooms, olive-oil fingerprints in kitchens, and the inevitable scuffs in the close quarters along hallways and stairways.
Covering your walls with wainscoting made from stock boards—or "sticks"—and panels is easy to do yourself, if you know your way around a chop saw. And if you don't, there's wainscoting that arrives on your doorstep fully assembled and ready to install.
Below we show these and other products and some basic design options, plus a how-to plan for creating a pleasing layout. Just the kind of knowledge you'll need to boost the architectural integrity of any bare walls in your house.
Key Questions Answered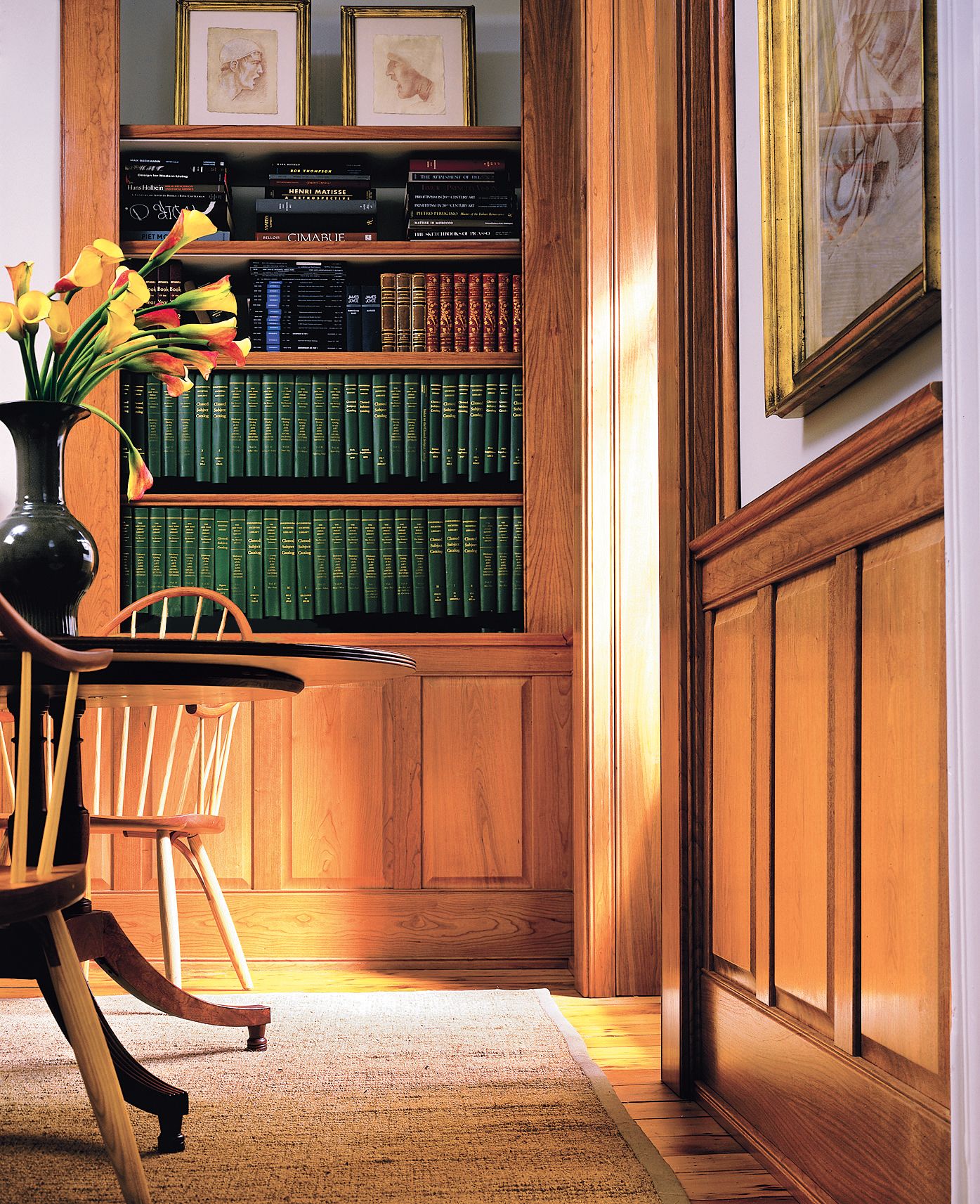 How do you say it?
Wayne's coating? Wayne's cotting? Wayne's kitting? Merriam-Webster prefers the first pronunciation, but all are acceptable. It's also fine to call it wainscot; the terms are interchangeable.
Is it right for you?
Available in a variety of patterns and panel options to suit almost any decor, it's often used to stylishly safeguard walls that tend to take a beating, such as those in kitchens, foyers, and baths.
What's it made of?
Traditionally, solid wood, but these days wainscoting is also milled from plywood, plastic, and medium-density fiberboard (MDF).
How much does it cost to do wainscoting?
It starts at $1 per square foot for beadboard wainscoting that you assemble yourself and goes up to $31 per square foot for custom-crafted hardwood panels.
How much care?
Top it with semigloss paint or clear polyurethane finish and you can wipe stray marks with a sponge and soapy water.
Where to use it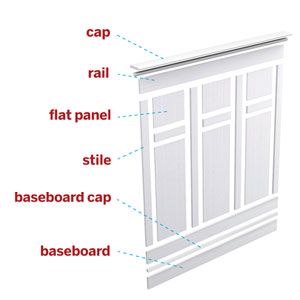 Elegant armor for your walls, wainscoting is particularly well suited to rooms that take a lot of wear and tear
1. Entries
In mudrooms, where boots, backpacks, and wet umbrellas can damage walls, beadboard makes a good choice because there are fewer prominent edges to dent and ding. The walls in more formal foyers are often clad in paneled wainscoting.
2. Stairs and hallways
The walls of these narrow passages benefit from wainscoting's scuff and mark protection. The horizontal rails and the cap generally follow the pitch of the stair; the stiles or beadboard remain vertical.
3. Eating areas
Dining rooms wainscoting could use tall wainscoting topped with a grooved plate rail displays fine china and serving pieces. For more casual kitchens, wainscoting capped at chair height with a prominent top rail safeguards walls from being marred when diners push back from the table.
4. Family rooms and dens
Adding wainscoting to areas where kids—and pets—congregate can have a calming effect, the architectural equivalent of a shhh. Rec rooms benefit too, with a cap rail that's wide enough to perch a drink, Ping-Pong paddles, or pool-cue chalk.
5. Baths
A traditional alternative to pricey tiled walls, wainscoting made from warp-resistant wood, specially treated MDF, or solid surfacing helps protect the drywall or plaster underneath from water damage. It also has a warming effect in this room, where cold porcelain fixtures, ceramic floors, and tub enclosures can predominate.
6. Kids' rooms
Children probably won't give two hoots about it, but parents will appreciate the way wainscoting looks and how easily it cleans up after being used as a canvas for finger paints and crayons.
Types of Materials You Can Use
Wainscoting's looks, how it holds up, and its cost depend on what it's made of.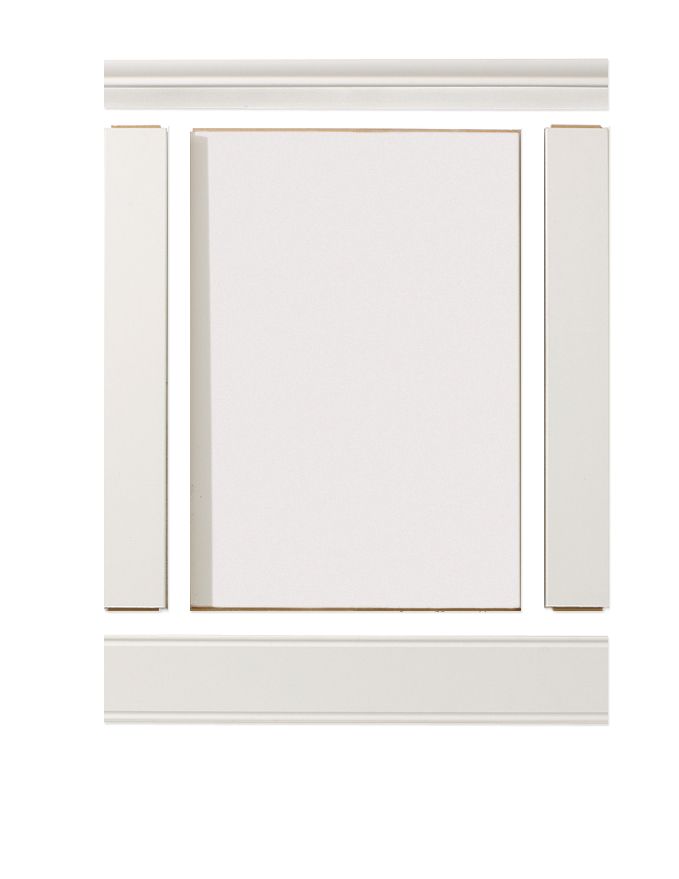 Solid wood
$–$$$
The original wainscoting material. Paint lesser species, such as pine, or clear-coat the good stuff, such as walnut and cherry, to highlight its color and grain. Wood requires careful installation and finishing to prevent cracks and gaps caused by seasonal expansion and contraction.
MDF
$$
Medium-density fiberboard cuts like wood but doesn't expand, contract, warp, split, or have knots. Comes either primed for paint or veneered. Keep it away from water, which causes it to swell and break down. Specially treated moisture-resistant MDF, however, can stand up to steam in a bath.
Plastic
$$
Made from either cellular PVC or the same solid surfacing material used for kitchen counters. Looks like painted wood but won't rot, making it ideal for baths, laundry rooms, and even a kitchen backsplash.
Plywood
$
The long, wide sheets make installation fast—just rip it down, glue it to the wall, and finish with cap and base moldings. Unlike those in other materials, the groove profiles tend to be shallow and rough.
Design Rules of Thumb
Follow these guidelines for pleasing proportions.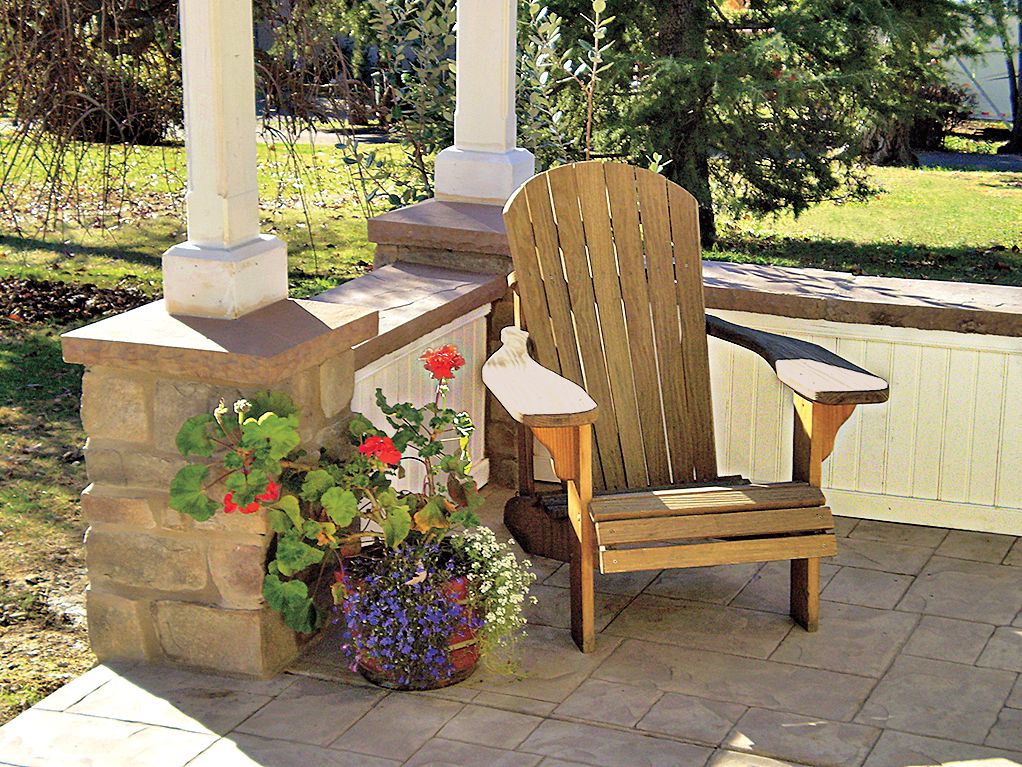 What is the proper height for wainscoting?
Generally, the cap sits about one-third the way up the wall. So if the ceiling is 9 feet, go for 3-foot wainscoting. For taller wainscoting, such as one with a plate rail, cap it two-thirds the way up the wall.
How wide a panel?
They should all be the same, so avoid cutting individual panels down at corners and doorways to get them to fit walls of varying lengths. Architects and kit makers use computer-aided design software to calculate panel widths that work for your specific room dimensions.
What to do under windows?
For beadboard, simply cut it to size. For paneled wainscoting, order a center panel that's the same width as your cased window. Its height will vary depending on the distance between your window's projecting bottom stool and the floor or baseboard top.
What about the base?
Baseboard topped with a profiled cap visually anchors wainscoting in a room and adds a little extra kick protection. Cover the joint where wainscoting meets the floor with shoe molding.
Four Ways to Save on Costs
Get the look of wainscoting without the pricey panels.
1. Painted on Planks
Roll vertical stripes in alternating hues over the lower third of your wall for a cheery two-tone plank effect. A horizontal painted band mimics a cap rail.
2. Wall Frames
Install a chair rail and glue and nail frames made from decorative panel moldings beneath it. Paint the chair rail and everything below the same color for the look of raised-panel wainscoting.
3. Faux Flat Panel
Glue and nail rails, stiles, and cap molding directly to smooth drywall or plaster to mimic flat panel wainscoting. Paint the boards the same color as the wall, or finish the wood in an accent color to match the rest of the trim in the room.
4. Stain-Grade Wall Veneer
Affix hardwood plywood directly to the wall. Then nail on your stiles and rails, and top the plywood with cap molding. For the look of a solid-wood assembly, cut the plywood so that its grain runs vertically on the wall.