When Norm Abram, master carpenter for This Old House TV, started his career as a builder, working alongside his father, the work covered all aspects of construction. His skilled hands had touched every inch of the structure by the time a house was complete—framing the structure, making roofs and walls weather tight, setting windows and doors, hanging kitchen cabinets, laying floors, installing trim, and much more. It's a creative process that he has always found irresistibly appealing. "It's all about transformation," says Norm. "Building from scratch, you start with nothing on the job site, then watch a house take form. With a tired old house, you're bringing it up to date while preserving its historic character."
Mike Rowe professes no such adeptness with tools; his mastery lies in his ability to appreciate and highlight the work that tradesmen do every day. "For me, it's like magic when I see a skilled craftsman turn out something beautiful from nothing at all," says Rowe, whose grandfather was a master electrician and a master plumber who could build a house with his own hands. In eight seasons as executive producer and host of the TV show Dirty Jobs, Rowe has celebrated the work of tradesmen tackling tough assignments with pluck.
Today, both men share a laser focus on one thing: the need to inspire young people to go into the building trades. This Old House recently announced a commitment to raise awareness of the skills shortage and raise funds for the mikeroweWORKS Foundation's Work Ethic Scholarship Program, which supports students training for the trades.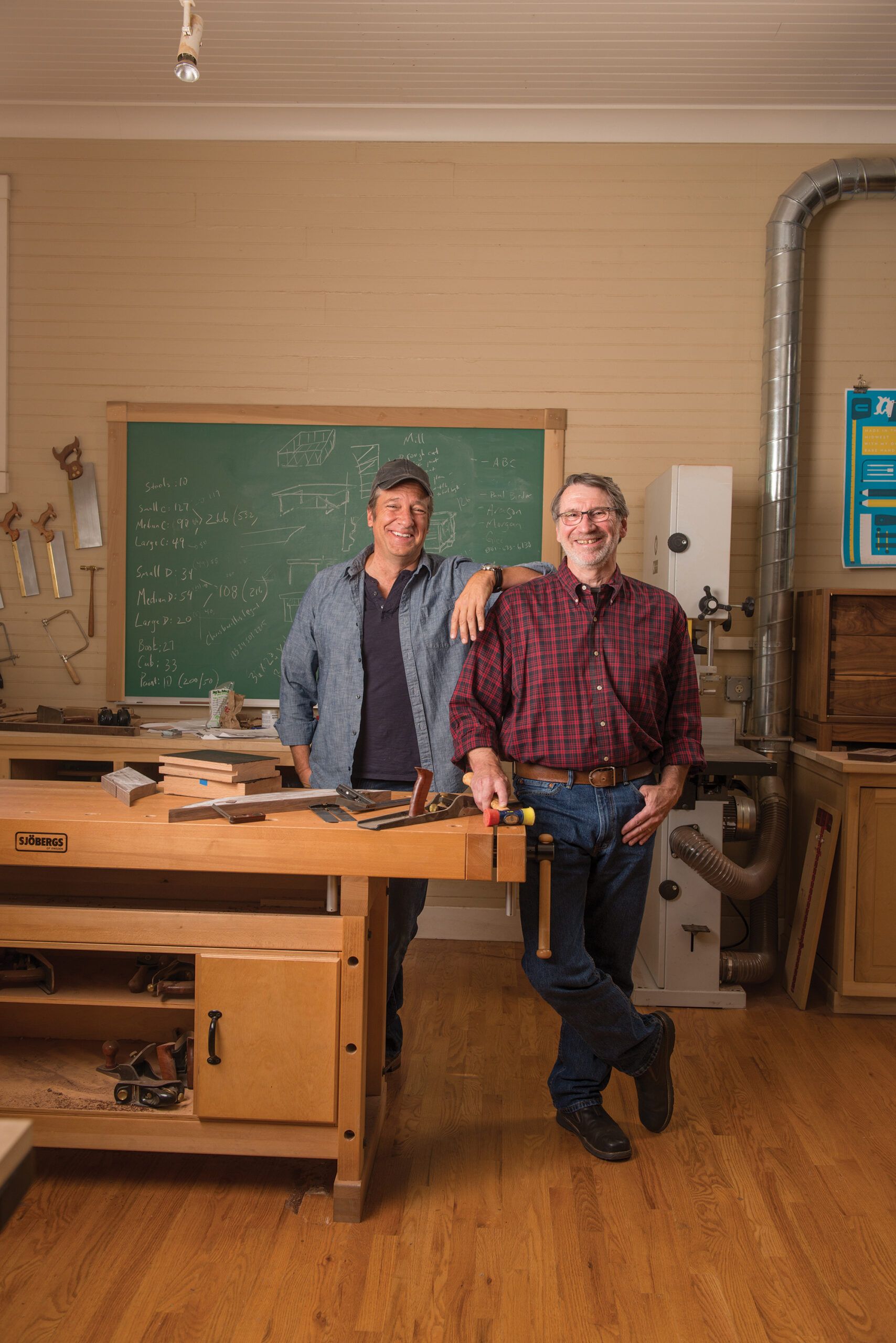 Training Without the Debt
"The allure of building a house, and indeed the appeal of This Old House on television, has always been that it is such an authentic, hands-on, personal pursuit," says Eric Thorkilsen, CEO of This Old House Ventures. "We are taking a leadership position in supporting the MRW Foundation's scholarship program by reaching out to many companies and organizations and asking them to donate. It's our way of helping to inspire as many young people as possible to go into the building trades."
The skills gap in the U.S. is particularly acute in the construction industry, with the U.S. Department of Labor estimating that nearly 7 million jobs will need to be filled by 2024. The reason: Construction workers are retiring at the same time that construction projects are on the rise as the economy strengthens. "These are jobs that don't require a debt-laden, four-year college degree," says Rowe, "but they do require training."
Although the conventional path for people in the building trades—which includes electrical, plumbing, masonry, carpentry, general contracting, landscape contracting, a host of traditional building methods known collectively as the preservation trades, and many related crafts such as furniture making—may once have been to learn from an older family member, the training avenues have multiplied. Today, they include union apprenticeships, trade schools, job centers, two-year associate degrees from community colleges, and four-year university programs that combine hands-on training with academic coursework. Remarkably, the training, in some cases, is absolutely free.
Some trade unions are actively upping their efforts to recruit young people. For example, the UA, the United Association union of plumbers, fitters, welders, and service techs, is recruiting in high schools. "We are under mandate right now to replace 20 percent of our members, the majority of whom are between 46 and 52 years old," says Tom Bigley, UA's director of plumbing. For a high school student, a UA apprenticeship is the equivalent of being recruited for a full-ride academic or sports scholarship to a top university: The five-year UA apprenticeship is not only free, the apprentice is paid for full-time work, receives health benefits from day one, and starts accruing pension and 401(k) benefits after a probationary period, usually six months.
The International Brotherhood of Electrical Workers (IBEW) and National Electrical Contractors Association (NECA) are conducting a grassroots campaign by talking to school principals, posting videos aimed at teenagers on social media, and also reaching out to parents and educators. "There's been such a conversation around four-year college education for so long that high school guidance counselors often don't even understand what apprenticeships are," says Jennifer Mefford, director of business development for the labor management effort of IBEW Local 58 and NECA in Detroit, and a recruitment consultant for the construction industry. "We are also trying to have conversations with the parents of high school students who don't know the long-term career outlook for the trades. An electrician can make as much money as an electrical engineer." During a five-year IBEW and NECA program, says Mefford, an apprentice will earn $225,000 in wages and benefits—in stark contrast to a college student taking on debt to earn a four-year degree.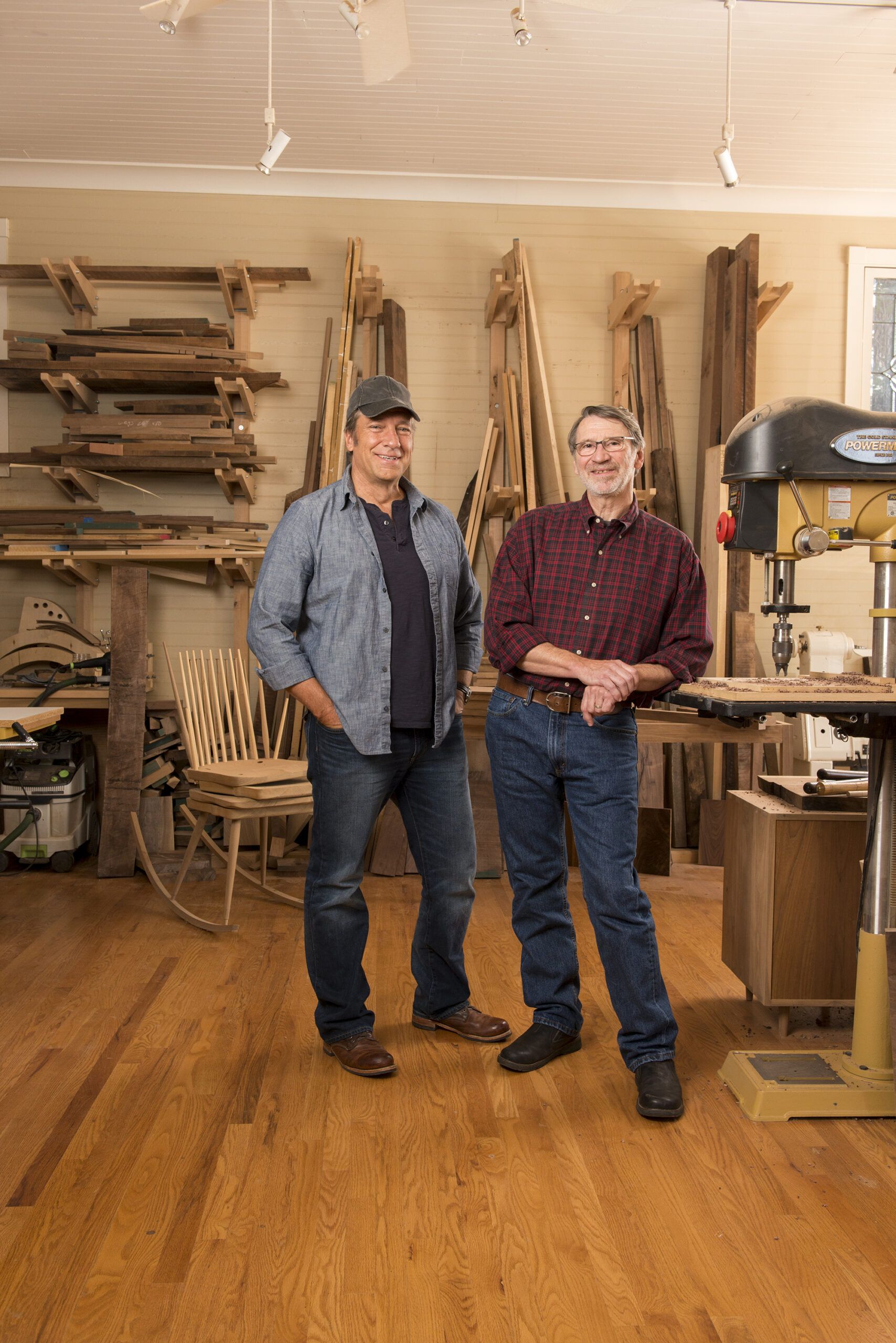 Hands-on Apprentices
The nonprofit Home Builders Institute (HBI), which operates more than 100 training programs across the country, often in conjunction with a local builders' association, sees a great need for training in basic skills as a career starter. "We see kids coming out of high school with little or no knowledge of how to hold a drill or read a tape measure," says Stephen Cousins, HBI's director of training and technical assistance. Through the HBI programs, students can pick up the basics about numerous trade specialties—including carpentry; heating, ventilation, and air-conditioning (HVAC); and painting, to name a few—and then continue on for advanced training through other venues.
Trade schools and community colleges are key venues for two-year associate degrees in concentrations such as construction management or carpentry, and many universities offer four-year bachelor of science degrees in a range of building technology disciplines. Unlike union apprenticeships or HBI programs, however, this type of training involves tuition, but students can seek financial assistance from sources such as the mikeroweWORKS Foundation's Work Ethic Scholarship Program, which Rowe created in 2008. The foundation has been instrumental in awarding over $3 million in scholarships for technical and vocational education across the country.
Beyond the need to prepare tradespeople to build new houses, there is also a need to provide training in a wide range of traditional building methods known as the preservation trades. These trades, which often evolve into a high level of craftsmanship, include everything from timber framing, drystone masonry, and ironwork to plasterwork and architectural carpentry. The American College of Building Arts (ACBA), in Charleston, SC, is devoted to training students in these skills.
"We found that a four-year college was the best way to attract young people," says Tim Chesser, a faculty member at ACBA. The program marries a traditional liberal arts education with a hands-on apprenticeship. "There are many technical schools preparing students in modern construction methods," says Chesser, "but our students can do the old-world stuff. Our students pick a trade, and they also learn the context so they understand how all the components fit together."
The whole-house approach is one that Tom Silva, general contractor for This Old House TV, knows well, for he, like Norm Abram, did every part of the process of building a house when he started out, also learning from his father. "When I was a kid, I never wanted to do anything else; I couldn't get enough," says Tom, who notes that today there are many specialties within the building trades—but they all rely on training as a first step. "It all starts with putting a tape measure or a hammer in someone's hand at a young age and seeing if they like it. Then they're on their way."
To learn how some young men and women are going the trade route, see Generation Next: Meet 14 Up-and-Comers.