Shed Your Limitations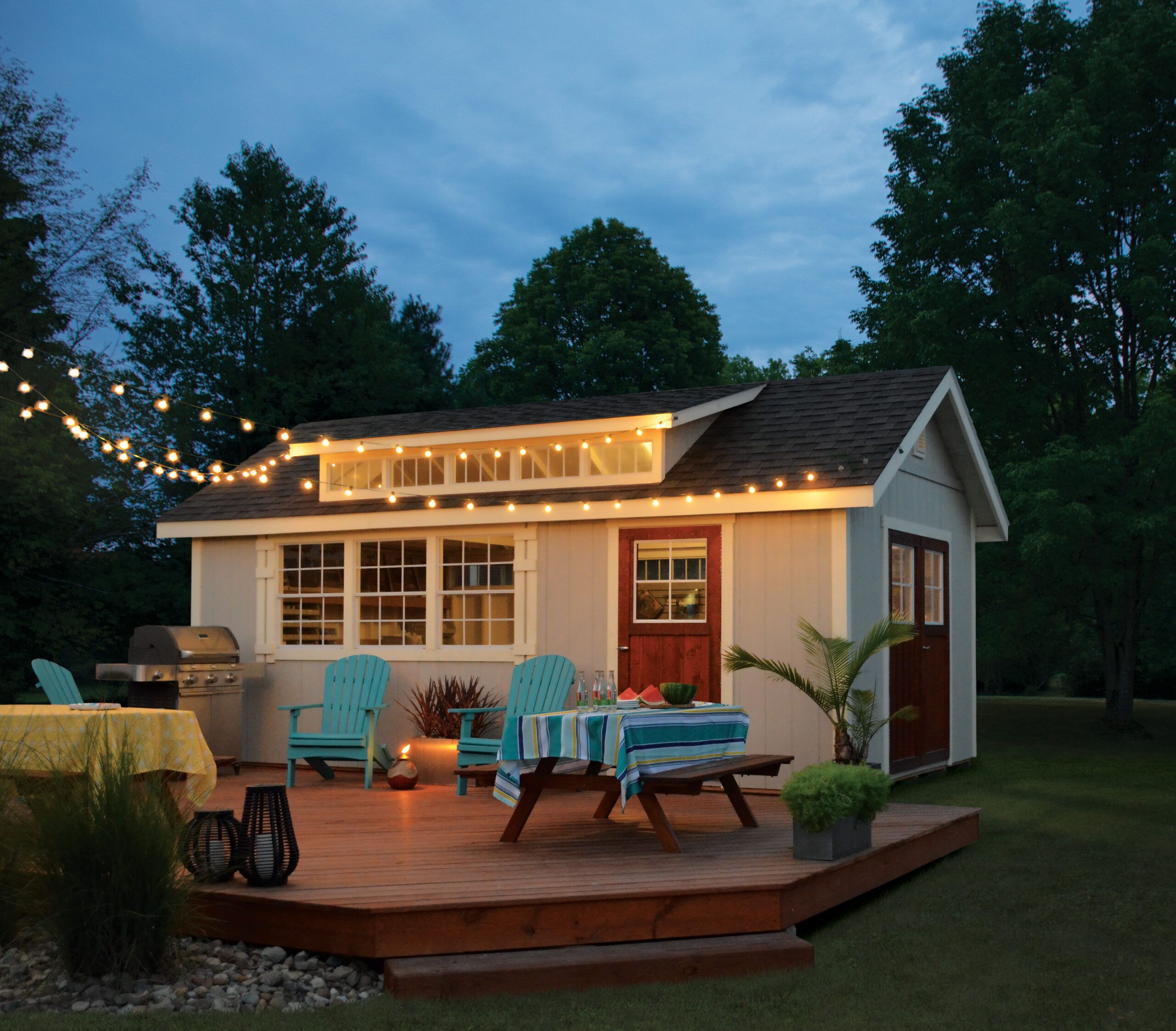 You've seen them on Pinterest, on television, and all over social media—adorable microbuildings outfitted with all of the comforts of home.
Why the sudden surge in popularity? The beauty of these sweet stand-alone structures is that they extend your outdoor living space without a major renovation or permanent commitment. And best of all, they can be completely customized to suit a vast variety of needs—all you need is a bit of space, and your imagination.
The following super-chic sheds were built with LP® Outdoor Building Solutions® engineered wood products, including LP® SmartSide® Trim & Siding. Thanks to LP's SmartGuard® process, SmartSide products are effortless to maintain; are resistant to weather, rot, and termites; and look as beautiful as natural wood, with smooth or cedar-style finishes. So whatever structure suits your fancy, you'll be able to enjoy it for years to come. Read on for a few inspirational ideas!
Backyard Box Office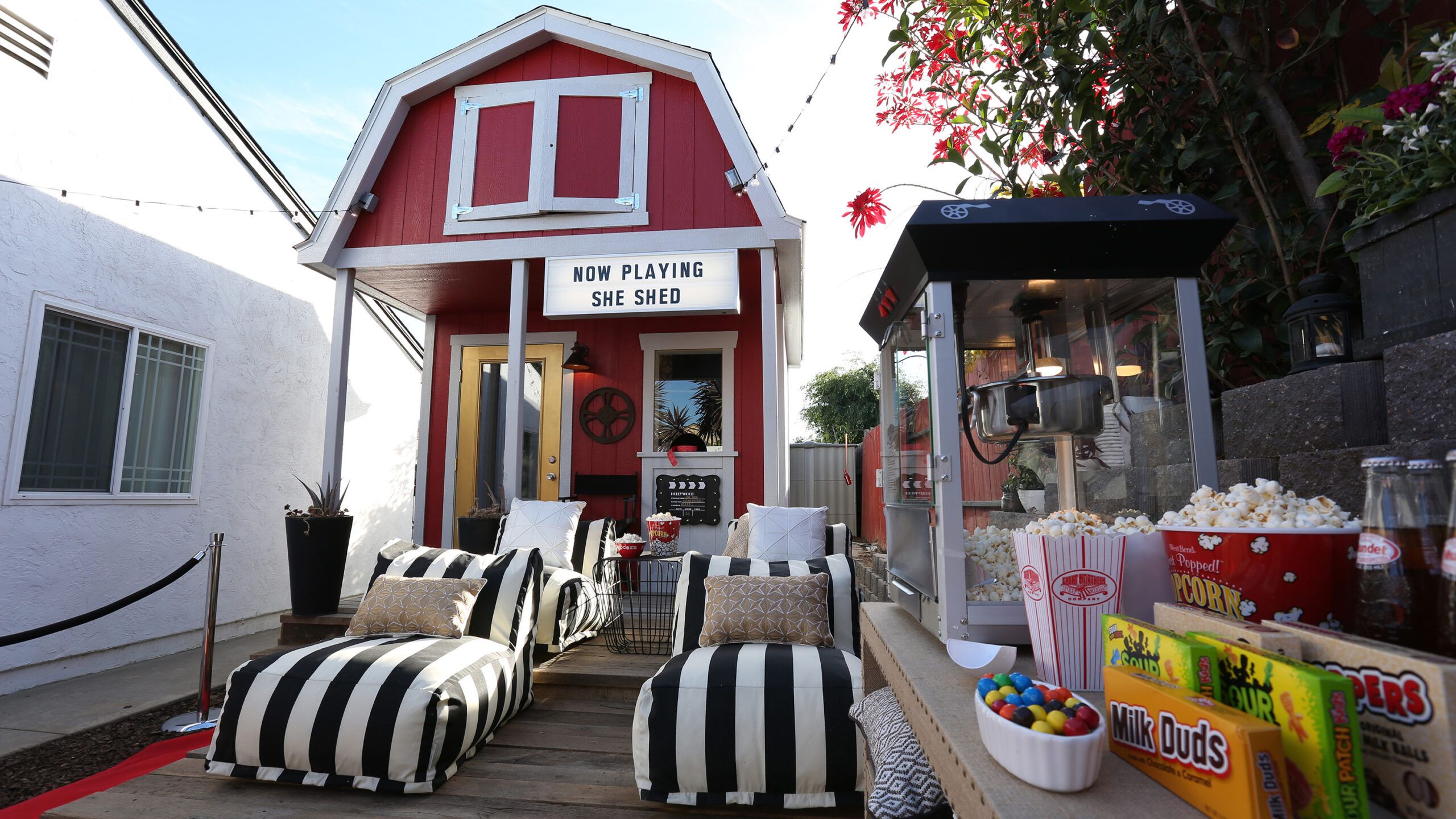 As seen on FYI's He Said, She Shed, this impossibly cute and compact cinema features bi-level, theater-style seating, velvet ropes, and a sweet-and-savory snack bar, making it a perfect place to host an award-worthy viewing party for your cinephile friends.
LP SmartSide panel siding painted fire-engine red with white trim completes the retro red-barn look.
Stellar Guest Suite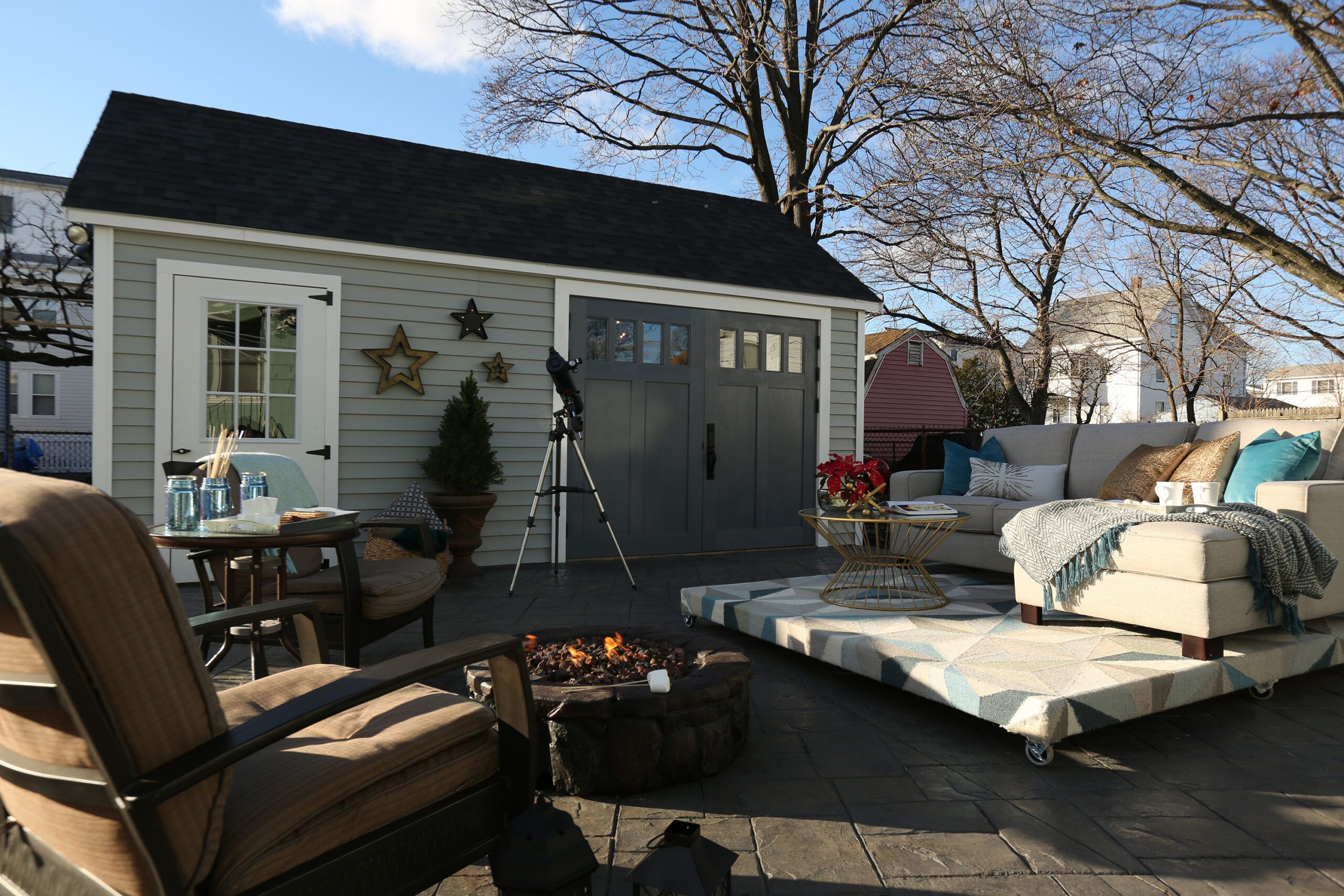 If you don't have a guest room inside, why not build one outside? This diminutive guest dwelling, as seen on FYI's He Shed, She Shed, features its own raised-platform patio and fire pit, where visiting friends and family can gather and gaze up at the stars. (In fact, it's so inviting, you might choose to camp out there yourself.)
Shown: LP SmartSide trim and lap siding
Child-Size Cottage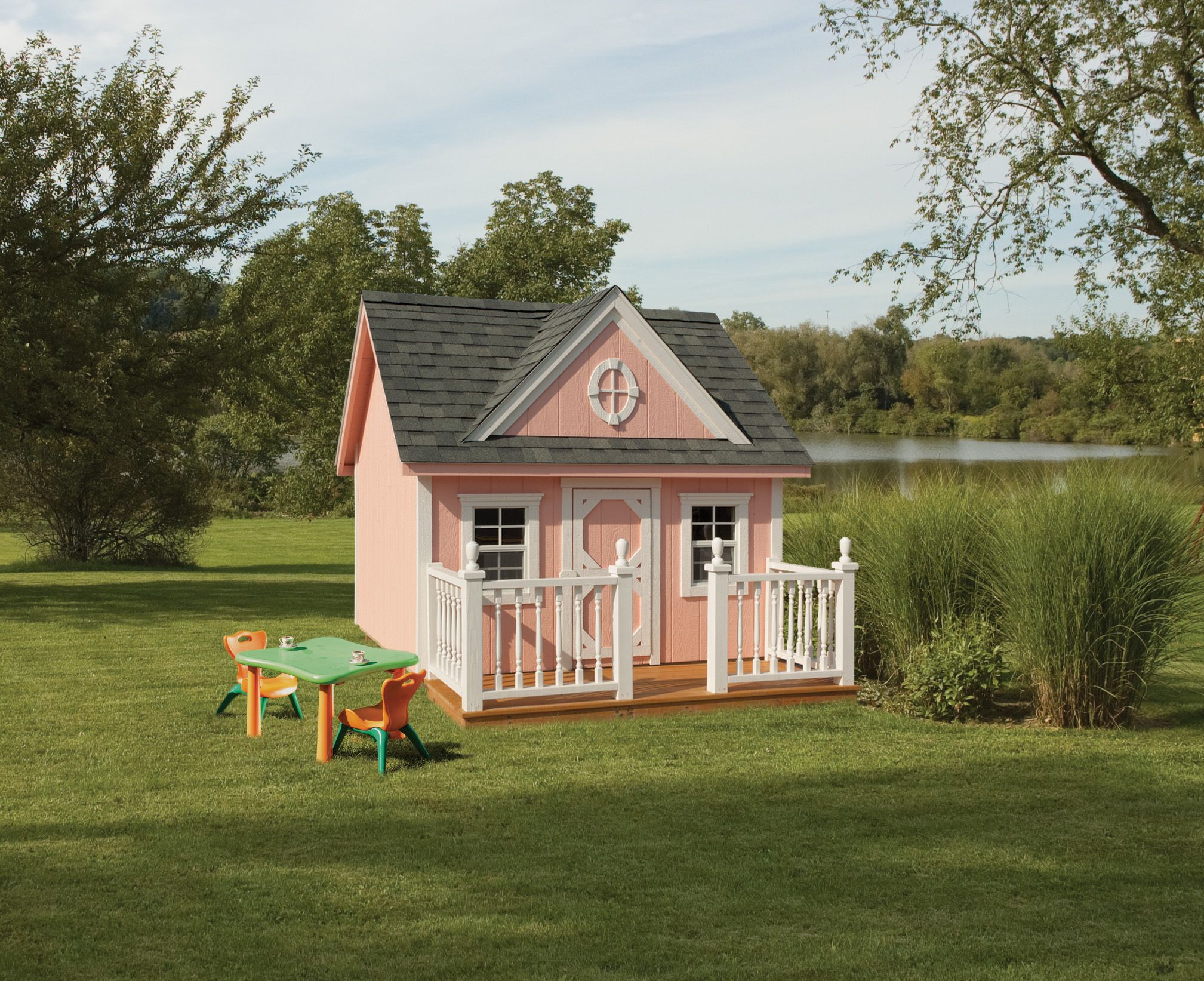 No plastic here! This sturdy storybook playhouse, constructed of LP SmartSide trim and siding has all of the warmth and charm of traditional wood, but offers outstanding durability and longevity. So this charming little chalet is not only adorable but also impact-resistant—and able to handle whatever roughhousing your little royals can dish out.
Home on the Range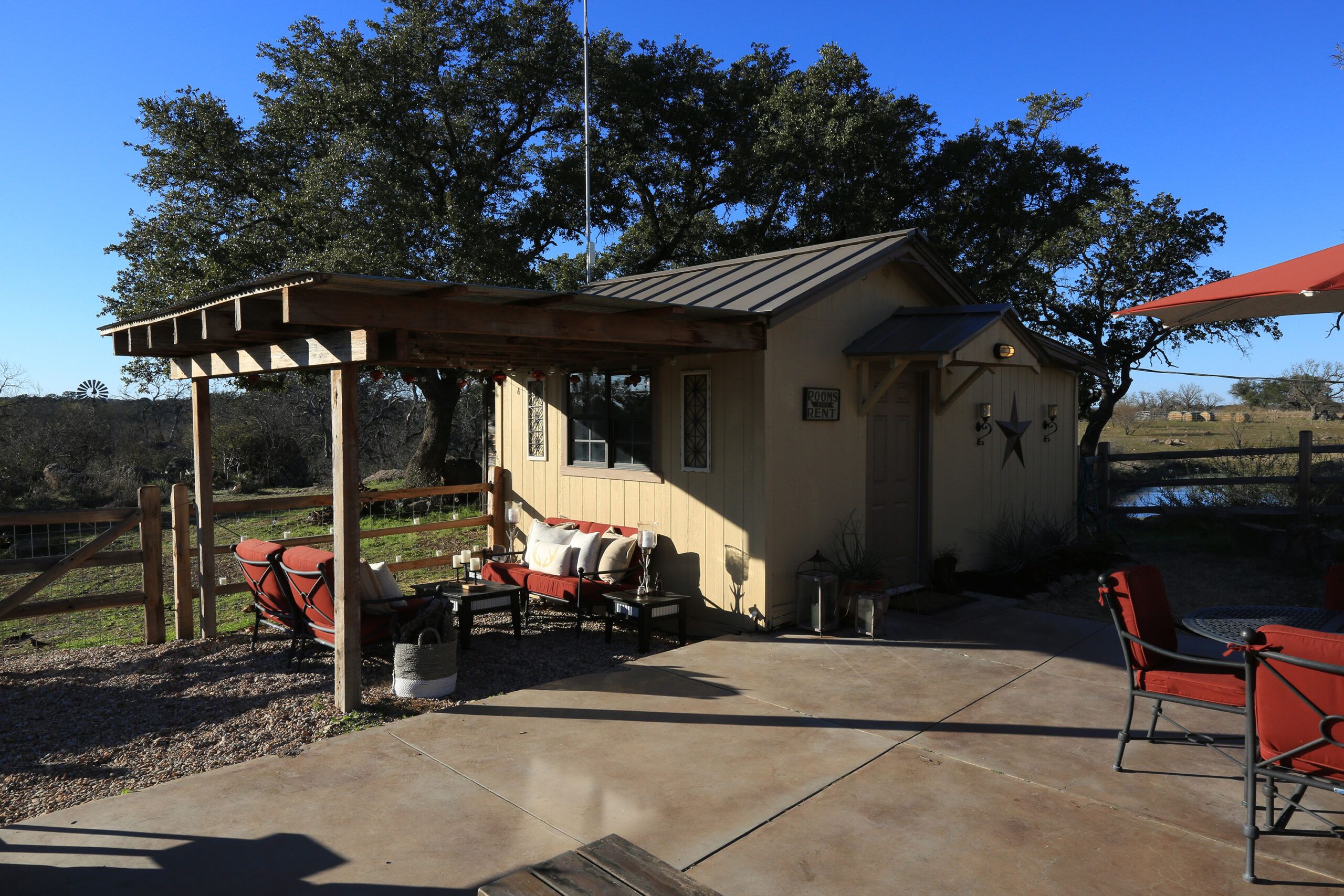 With an attached pergola and sweet seating area, this cozy little cabin is big on personality. The rich cedar texture and warm, earthy tones complete the rustic ranch feel.
Shown here: LP SmartPanel siding; as seen on FYI
Compact Conservatory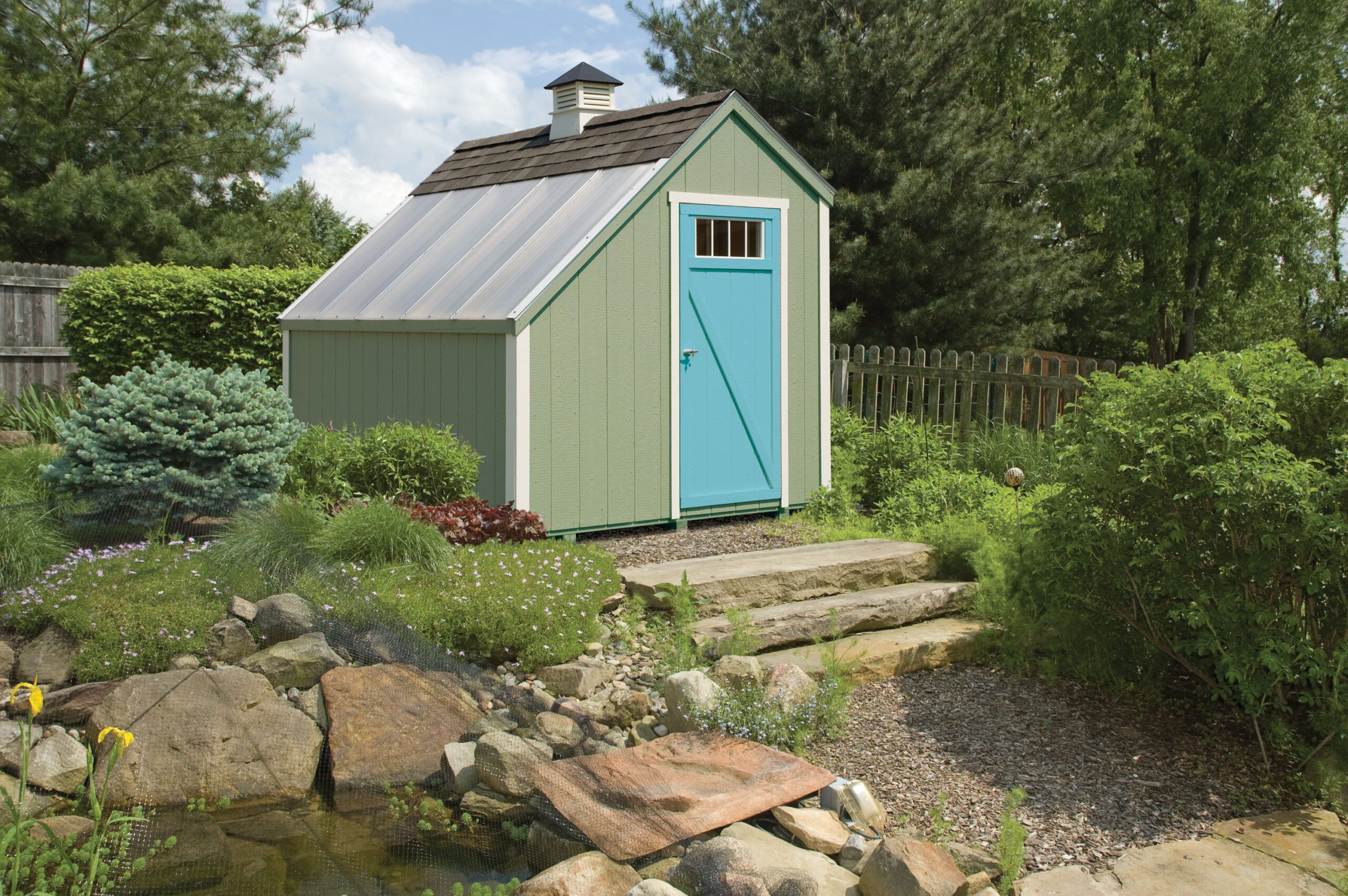 This quaint little shed is more than just a place to store your gardening gear. Skylights affixed on the roof allow extra warmth and light inside, creating a greenhouse-like effect that lets you extend your gardening season.
Worried about pests and moisture? Shown here, LP SmartSide panels feature the SmartGuard® process that treats each wood strand with an advanced formula of binders, waxes, and zinc borate to resist fungal decay and termites.
Lakeside Lodge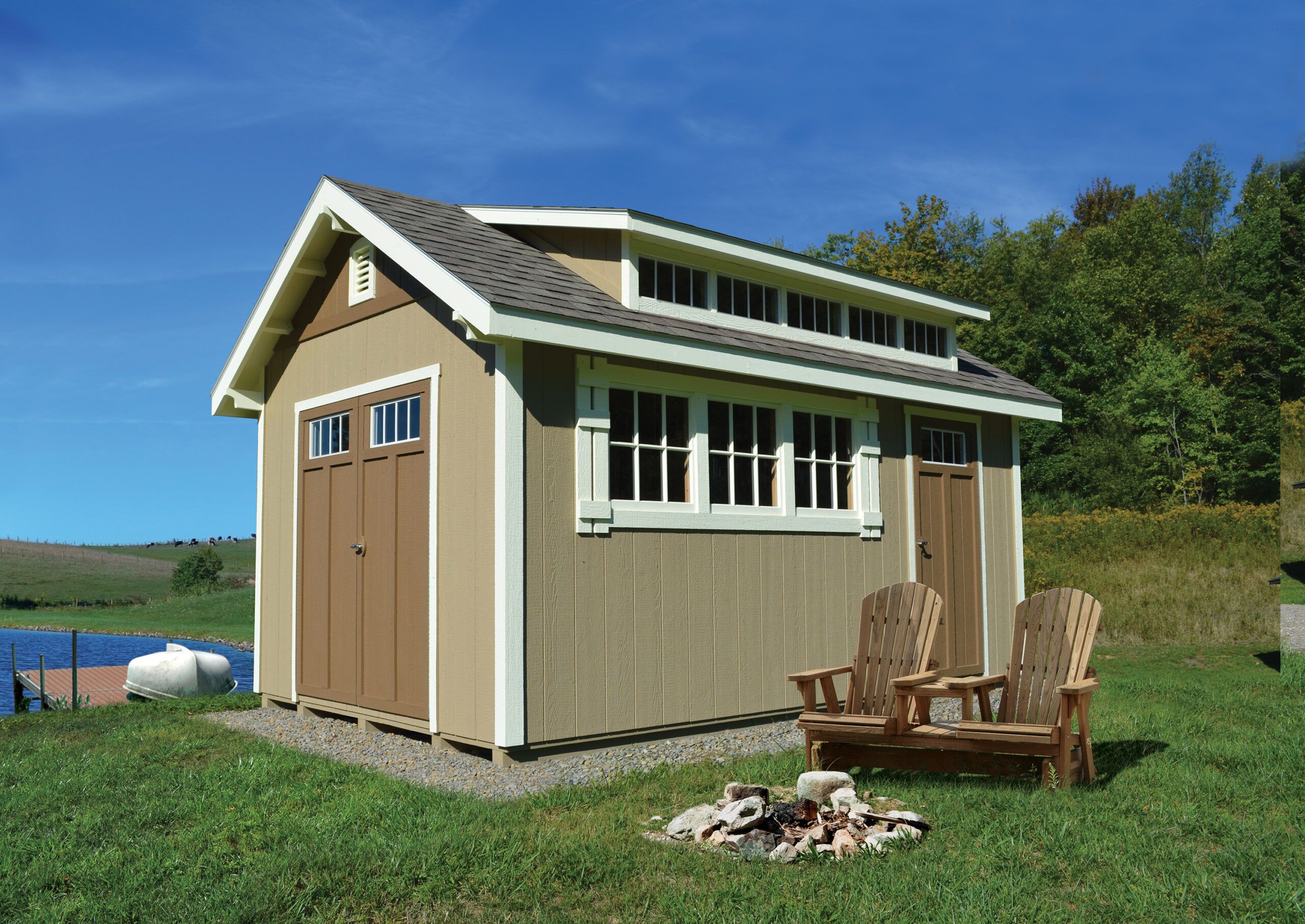 If you're lucky enough to have waterfront property, this roomy custom shed offers perfect weather-resistant storage for kayaks, canoes, and all of your boating supplies, and makes for a great gathering place to enjoy a picnic by the water's edge.
Looking for more inspirational ideas? Visit LP Outdoor Building Solutions
Sweet Little Stable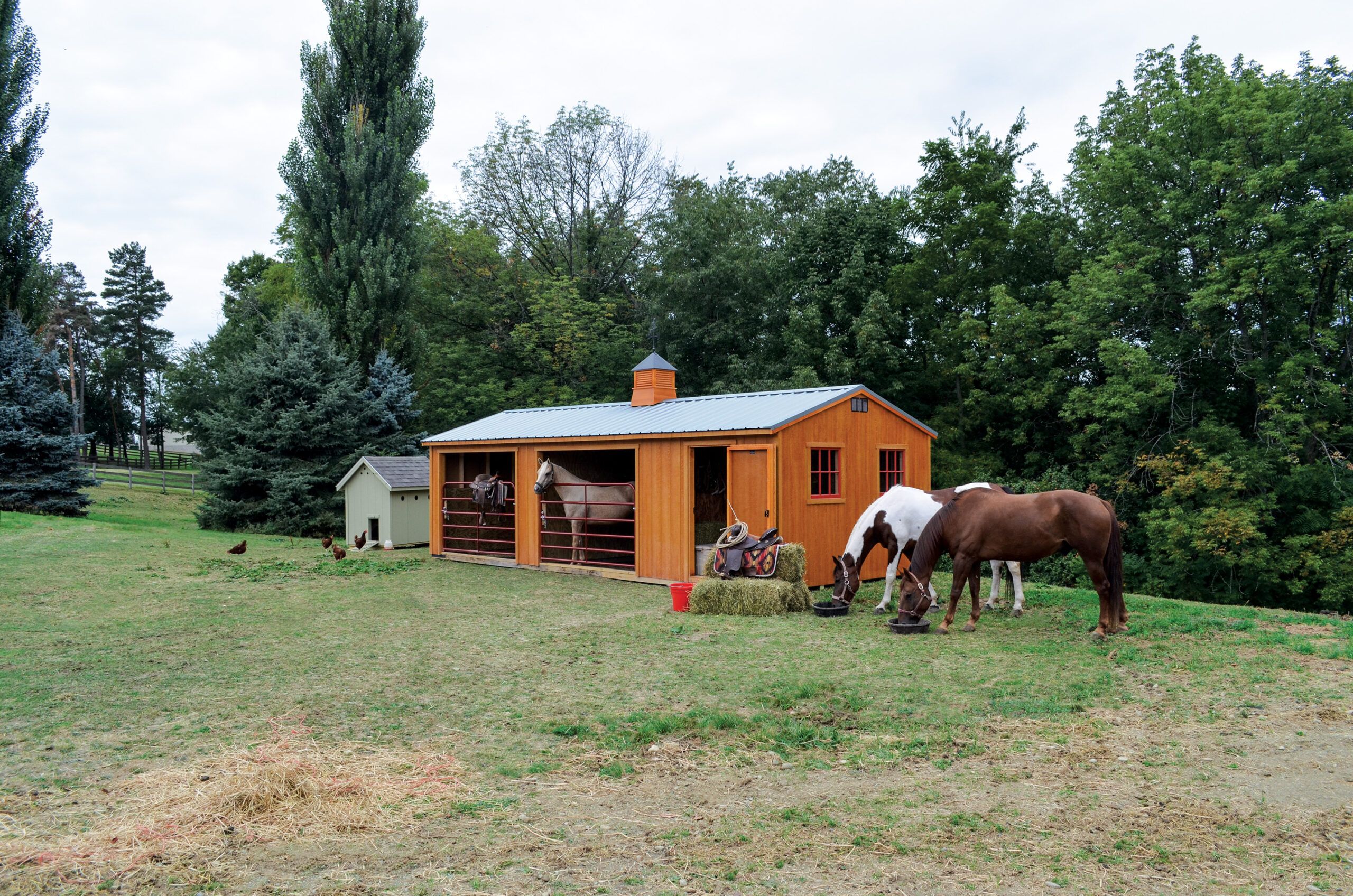 LP Shed products aren't just for people–you can build or buy stables, chicken coops, and doghouses for your four-legged or feathered friends.
The rich cedar-grain texture of this small-scale stable* perfectly mimics the look of a rustic barn, but it's a cinch to maintain, and can resist harsh weather conditions. And as an added bonus, LP Shed's ProStruct®Roof Sheathing with SilverTech® Technology reduces the sun's radiant energy, to keep the interior cool and dry.
If you could have any outbuilding, what would it be? Try the LP Shed Visualizer tool to experiment with ways to customize your own, then head to LP Outdoor Building Solutions to find LP shed products near you.
*Please note: the structure shown does not feature flooring. LP® ProStruct® Floor with SmartFinish® is not suitable for horse stable applications.