Sunny Side Up
When looking at gables, take note of their position relative to the façade, their cladding, and the extent of their ornamentation. These details inform a house's architecture.
When the gable appears on the side or end of a structure, as shown here, the dwelling is considered a side-gabled house. This gable end is clad in clapboard and shingles, suggesting a Victorian-era house. In this instance, a porch has been added to the gable end, and ornamentation on the porch is consistent with the detailing found along the overhanging rake of the gable.
Front and Center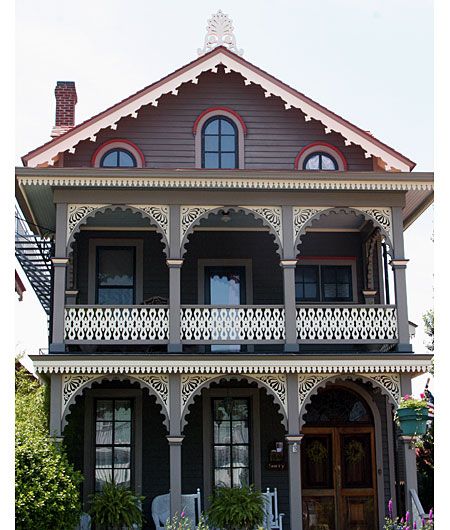 When the gable appears on the front of a structure (marked by a front door), as shown here, the dwelling is considered a front-gabled house. This Folk Victorian house has extensive ornamentation on the gable wall's first and second story porches. A trio of windows is tucked up under the gable's overhanging rake.
Tudor Time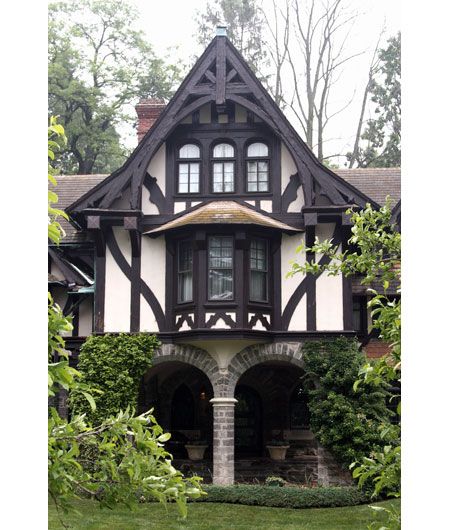 The half-timbered gable of a Tudor Revival house incorporates many architectural elements, including a bay window, a row of three windows with arched transoms, and a timber bargeboard (decorative gable trim).
Top Half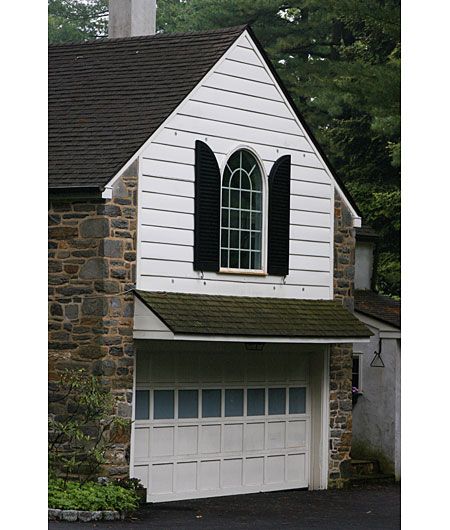 Wood cladding painted white, and an arched window with shutters all help to distinguish the second story of a stone garage's gable end.
Light Play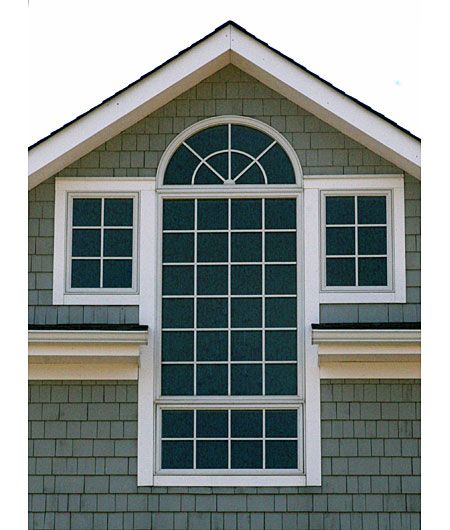 The window design on the gable end of a shingled structure creates abundant natural light for the interior.
Rustic Cover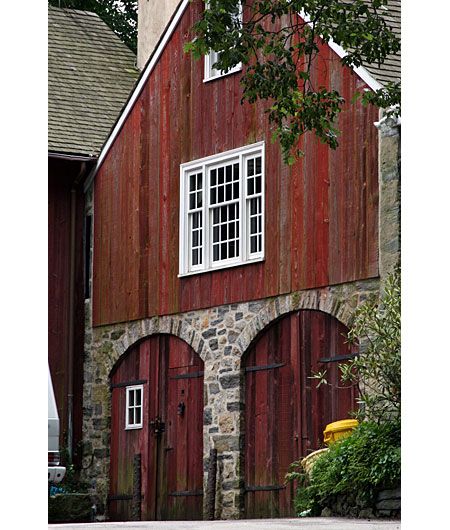 The upper half of a gable end is sheathed in weathered wood, matching the arched doors at ground level.
Stone End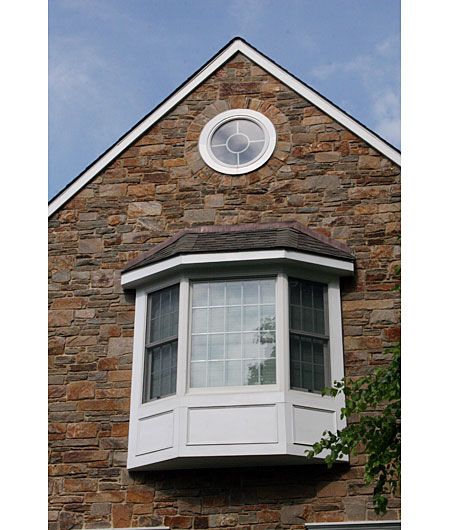 A handsome fieldstone gable wall contains an oculus window and a paneled bay.
Seeing Stripes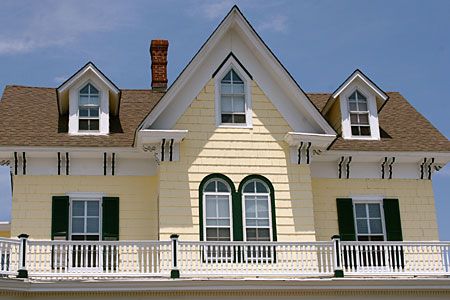 A projecting center gable on the second story creates a focal point, while black-painted decorative brackets under the eaves add a flourish to the entire façade.
Rake Detail
A front-gable garage with carriage-house-style doors has decorative woodwork adorning the gable's rake.
Going Gothic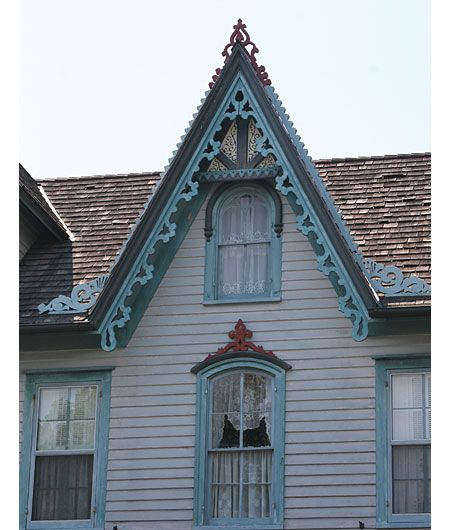 A steep center cross gable and decorated bargeboard are elements found on Gothic Revival houses, built in the mid 1800s.
Double Take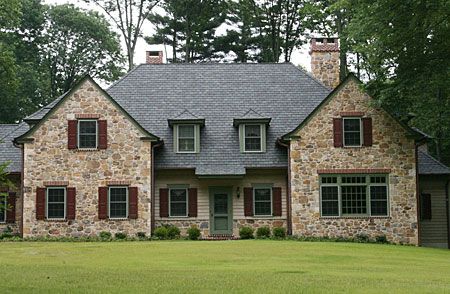 A pair of front-facing stone gables punctuates the façade of a house with a steeply pitched roof.
Fancy Detailing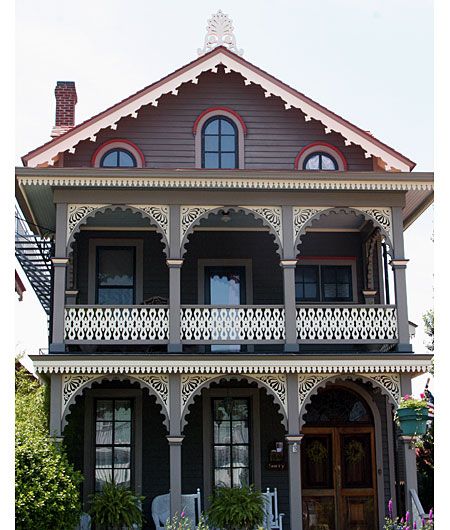 The highly ornamented bargeboard (also called a vergeboard or gableboard) is topped with a finial projecting straight up from the roof ridge.