Mining the Past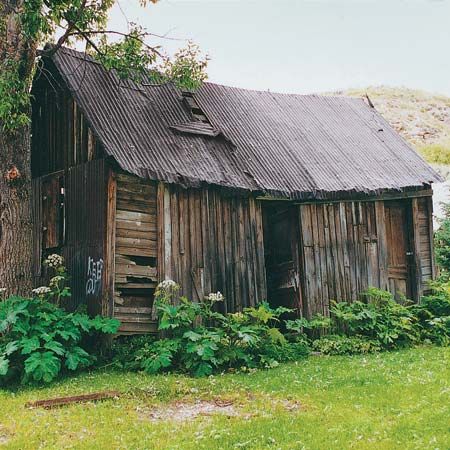 A local pro removed their tin roofs, braced their perimeters, and poured concrete foundations. New frames went up within the old shells, and the original tin was patched and reused.
Making the Most of Old Outbuildings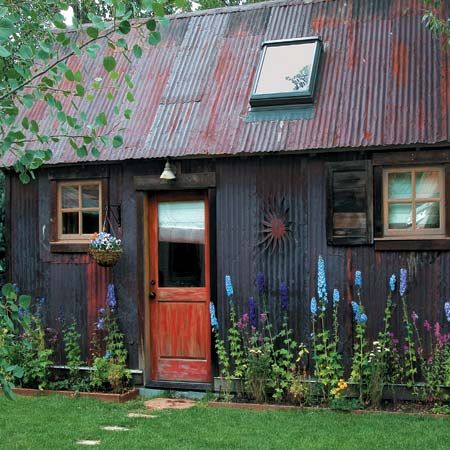 The town's preservation board said the pair of dilapidated sheds couldn't be torn down—or even moved.
Mining the Past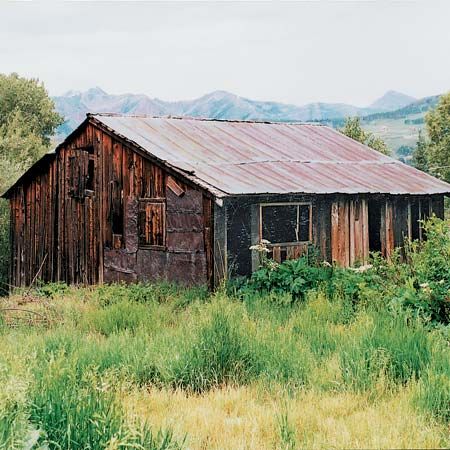 So they became a boy's bunkhouse and a master suite.
A Look Inside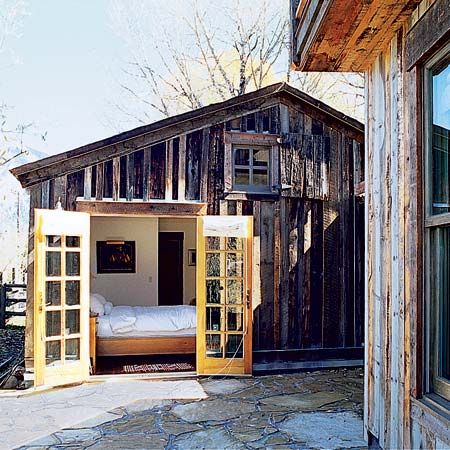 Here's a peek inside the master suite.
A Rustic Home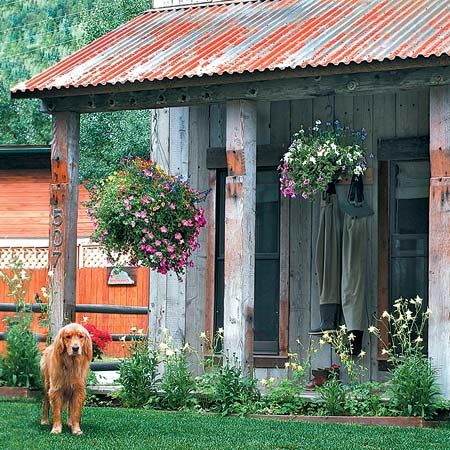 The Currier's dog, Barley, stands by the front porch, which opens to a mudroom.
The Main House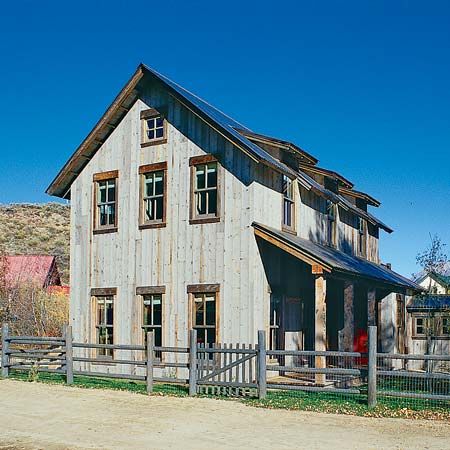 Weathered wood siding from Montana's defunct Elkhorn mine blends the new home right into the town's 9,000-foot mountainscape.
Working Through Winter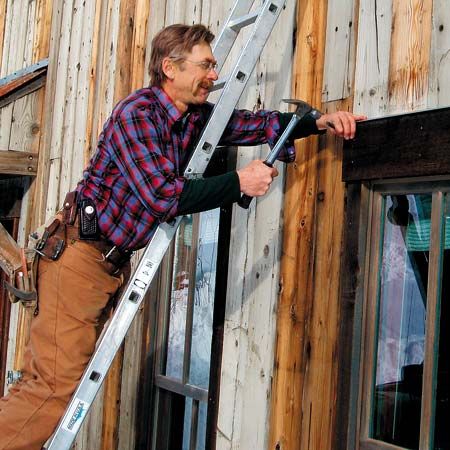 Builder Mike Fahrlander, who worked through the winter from sawhorses atop 30-foot snowbanks, secures a window casing.
Smart Salvaging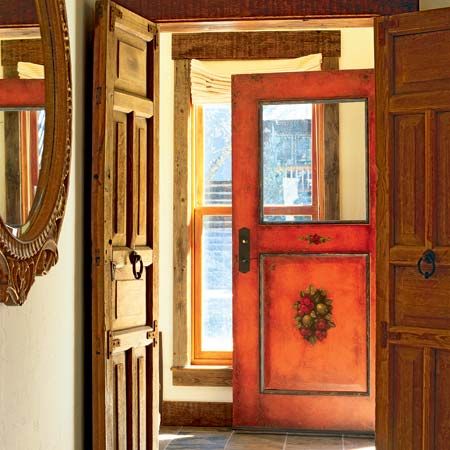 Century-old Mexican doors shrank in chilly, dry Colorado and required complicated framing. The painted doors, also from Mexico, are new.
The VIew Above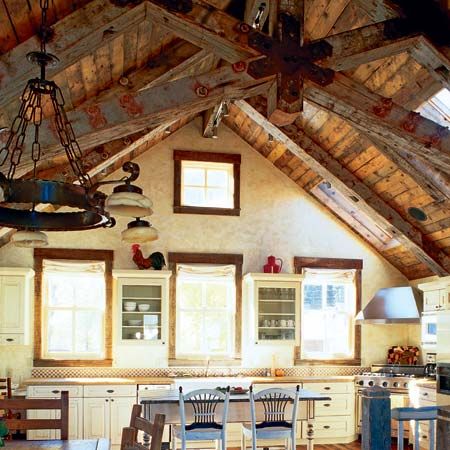 The open-plan kitchen's ceiling trusses, recovered from an Oregon warehouse, still have their original bolts.
Kitchen Focal Point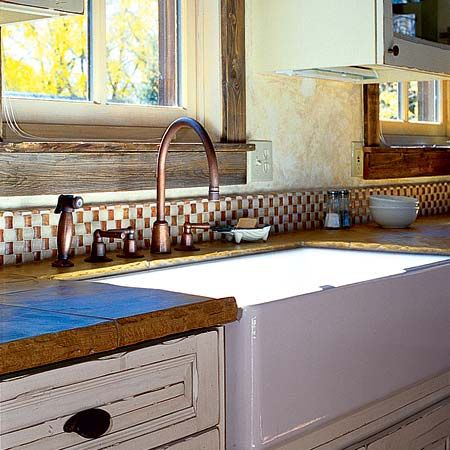 A farmhouse sink by Shaw is flanked by new cabinetry that was distressed and fitted with rusted hardware.
"Free" Materials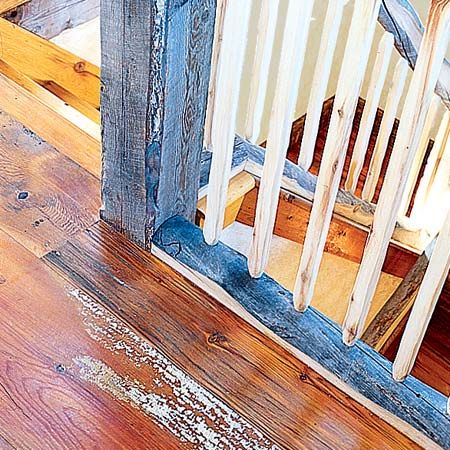 Standing dead aspen were used to make the stairway balusters and railings; the floors are 300-year-old eastern heart pine.
More Aspen Details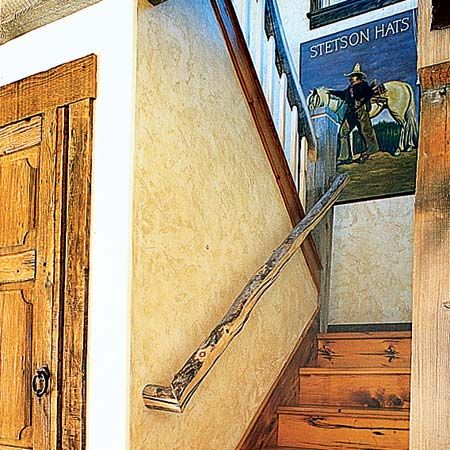 Builders made the most of dead trees in the landscape by using them for interior details.
Framing Details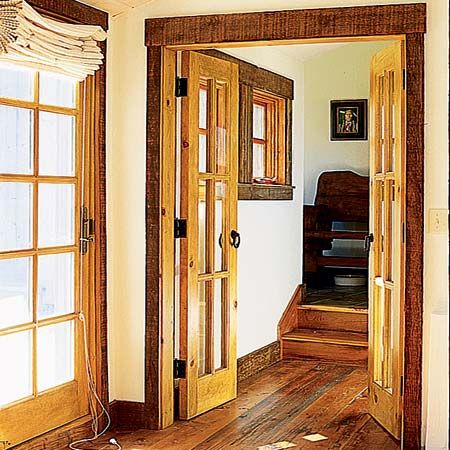 Every doorway and window inside is framed with Douglas fir.
Master Suite Details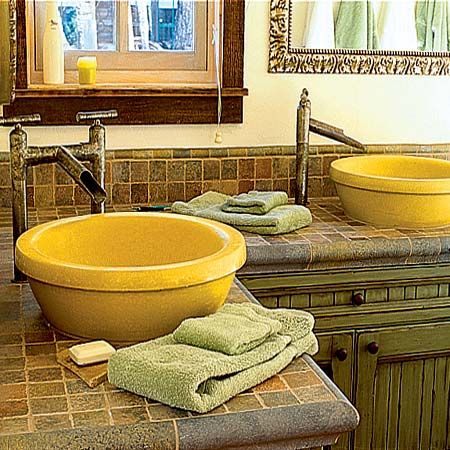 In the master suite, concrete sinks by Sonoma Cast Stone sit under quirky faucets by Sonoma Forge Company.