New homeowners Michael and Kassiane plan to restore it and preserve as much of it as they can. The design will replicate the exterior architectural details, such as the curved shingles and the "rising sun" patterned clapboards, as well as improve the foundation and footings, fix and expand the deteriorating porch, and replace the rotting roof.
Take a look at the work done so far, and be sure to watch new episodes every Thursday on PBS. Check your local listings.
An Elaborate Front Gable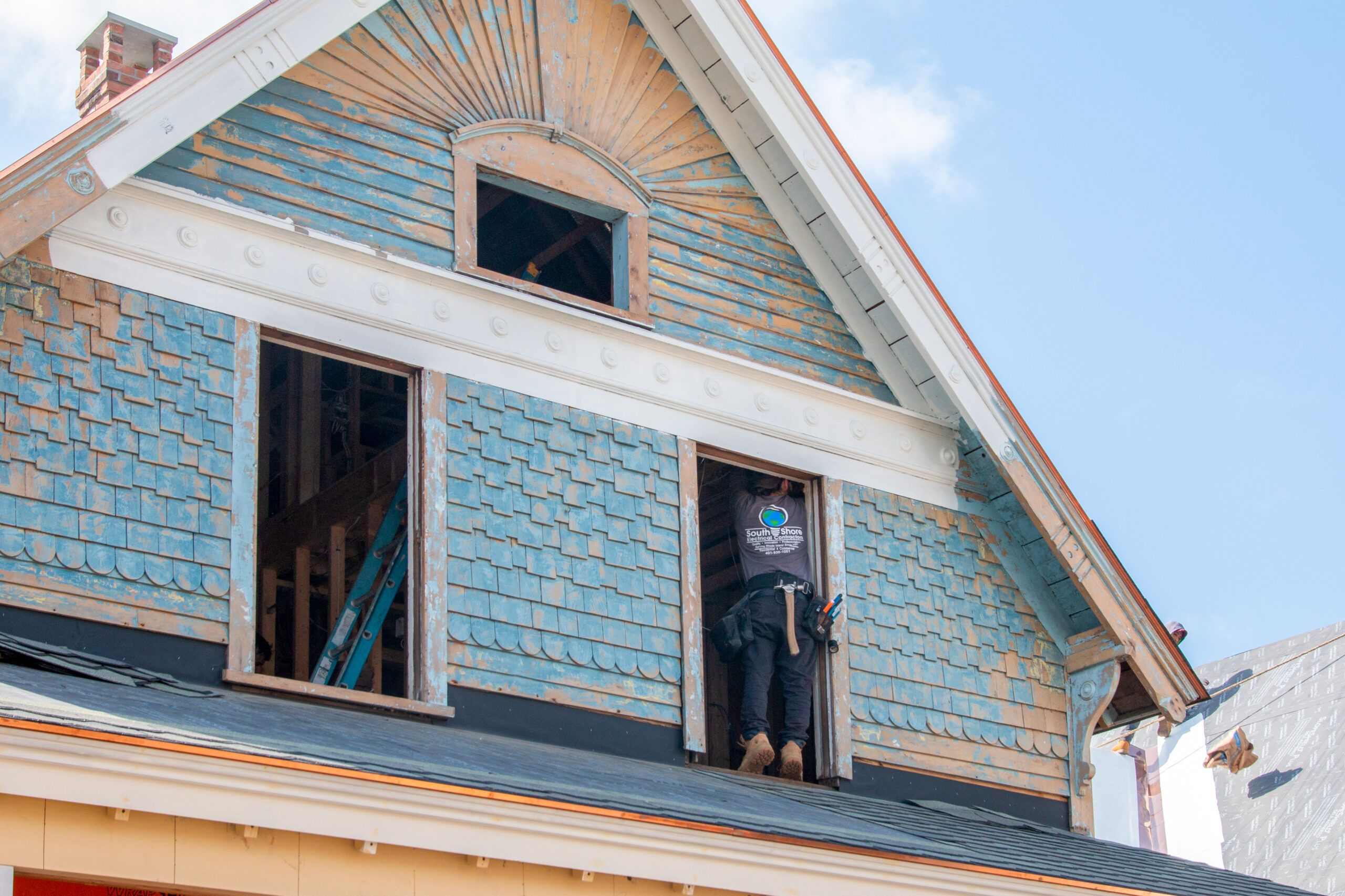 The original front gable of the house, as well as the windows, will be retained and completely restored to its original glory. The bargeboard runs below the roofline, showcasing the elaborate sunburst pattern clapboards, staggered shingles, and fish scale design.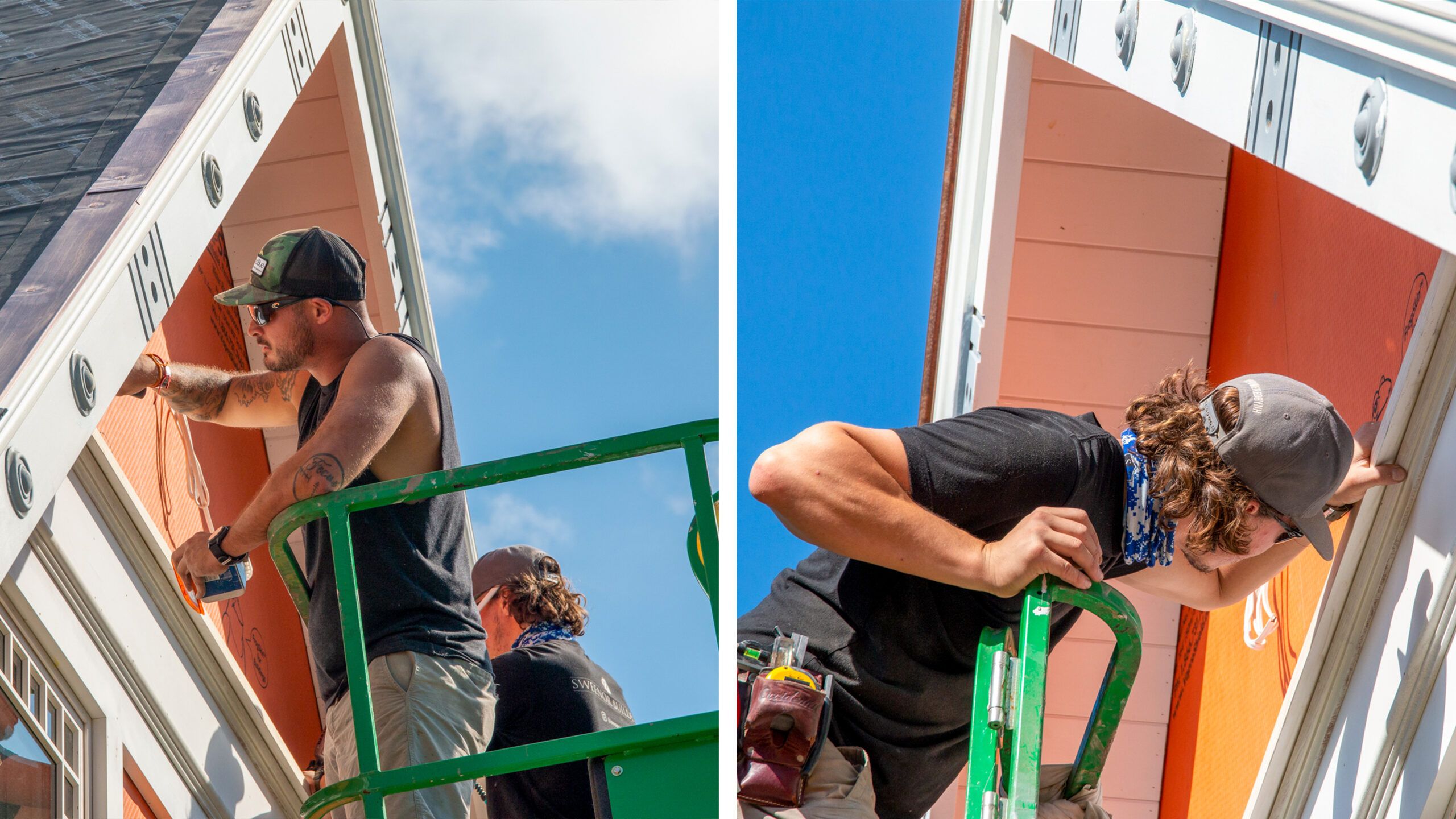 Left: Kevin Barker from Sweenor Builders works on the new addition, adding decorative bargeboard to form the new gable.
Right: The trim board is installed on the new gable. The team also recreated a bargeboard to match the one seen on the original house.
New Cedar Shingles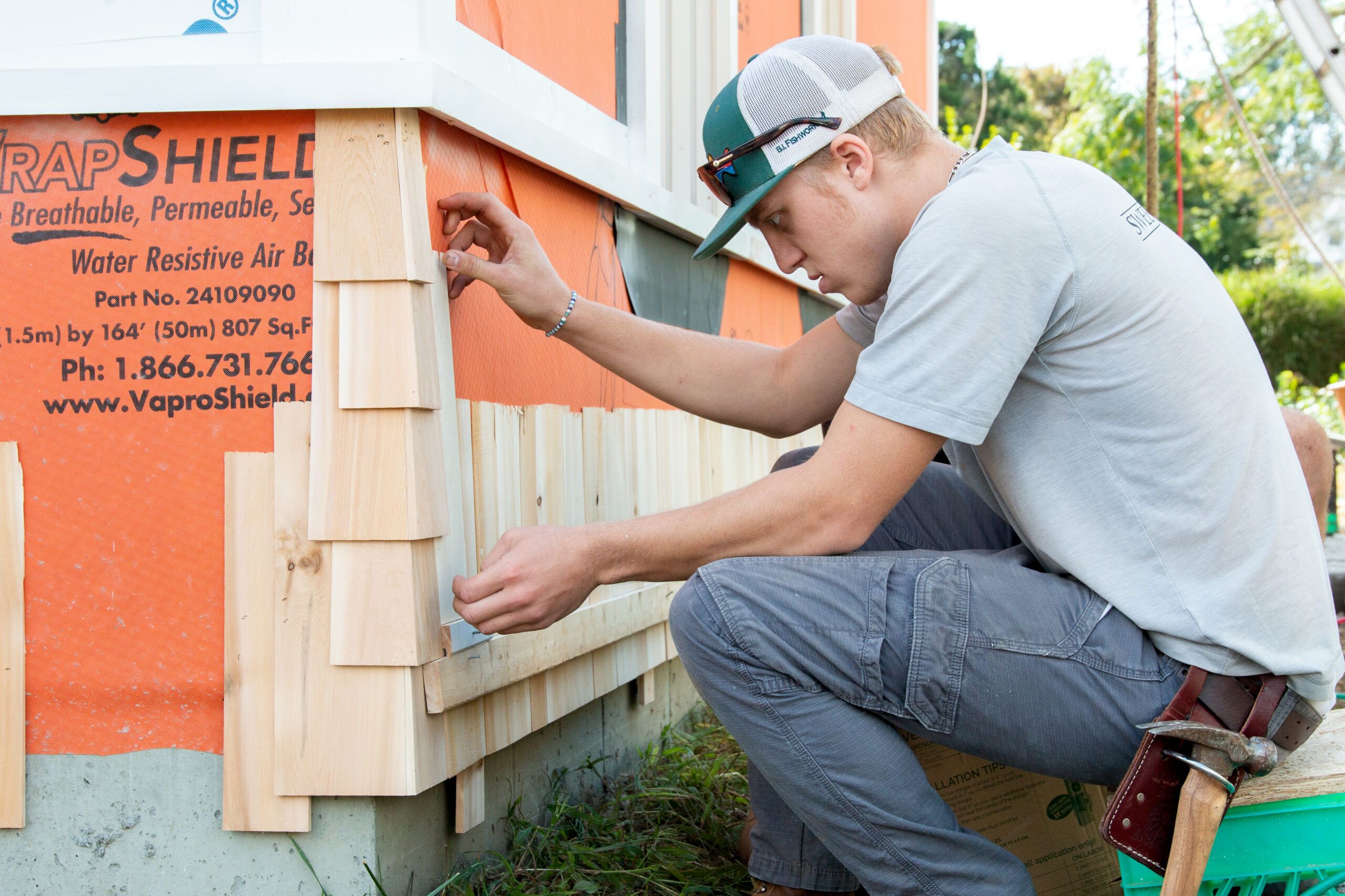 The Sweenor Builders team uses Vaproshield as the barrier underlayment and installs cedar shingles with woven corners.
Adam Spink works on the original part of the house, prepping the original framing for the Vaproshield installation
A New Addition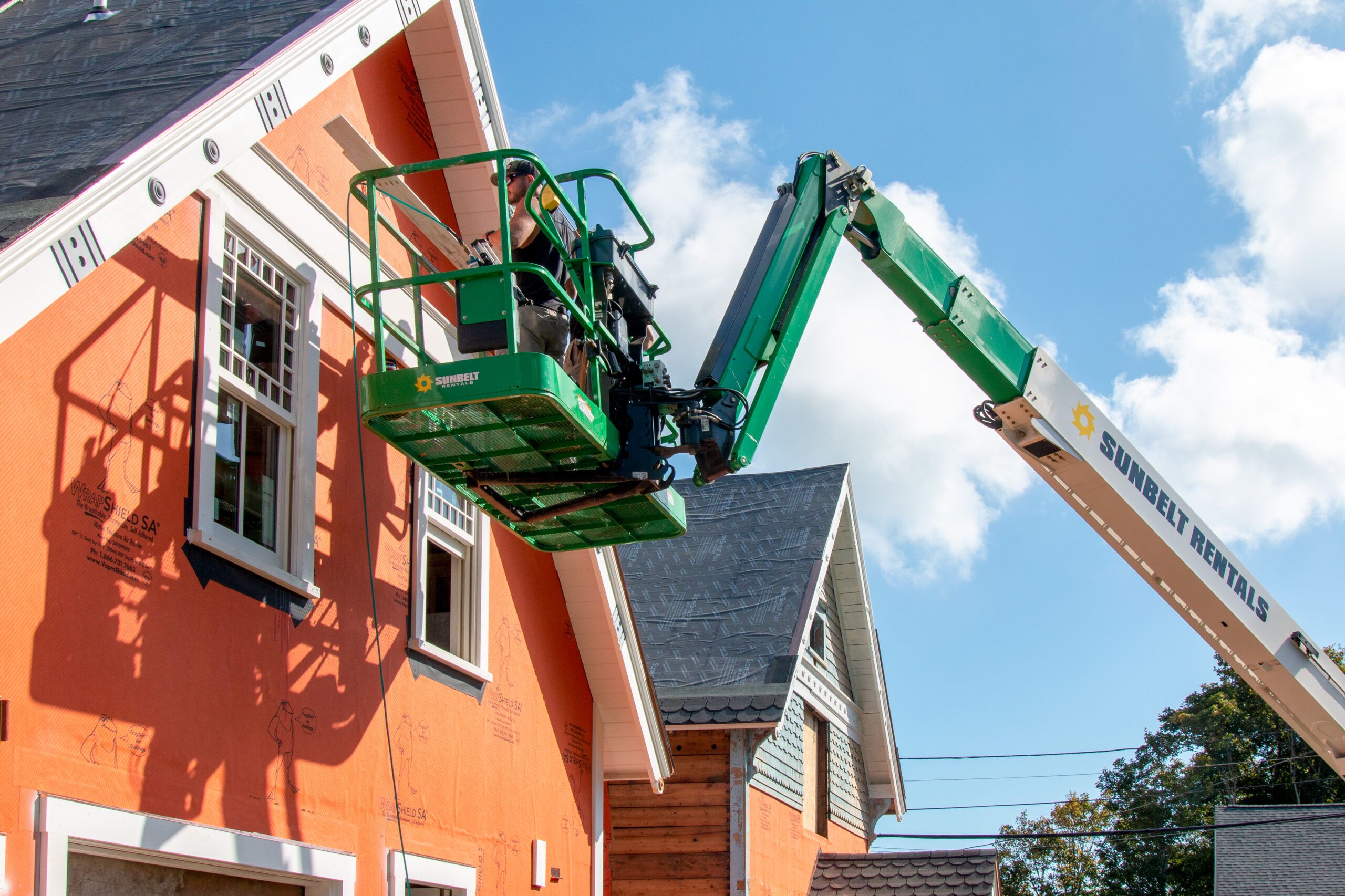 The crew adds a new trim board to the back of the new addition.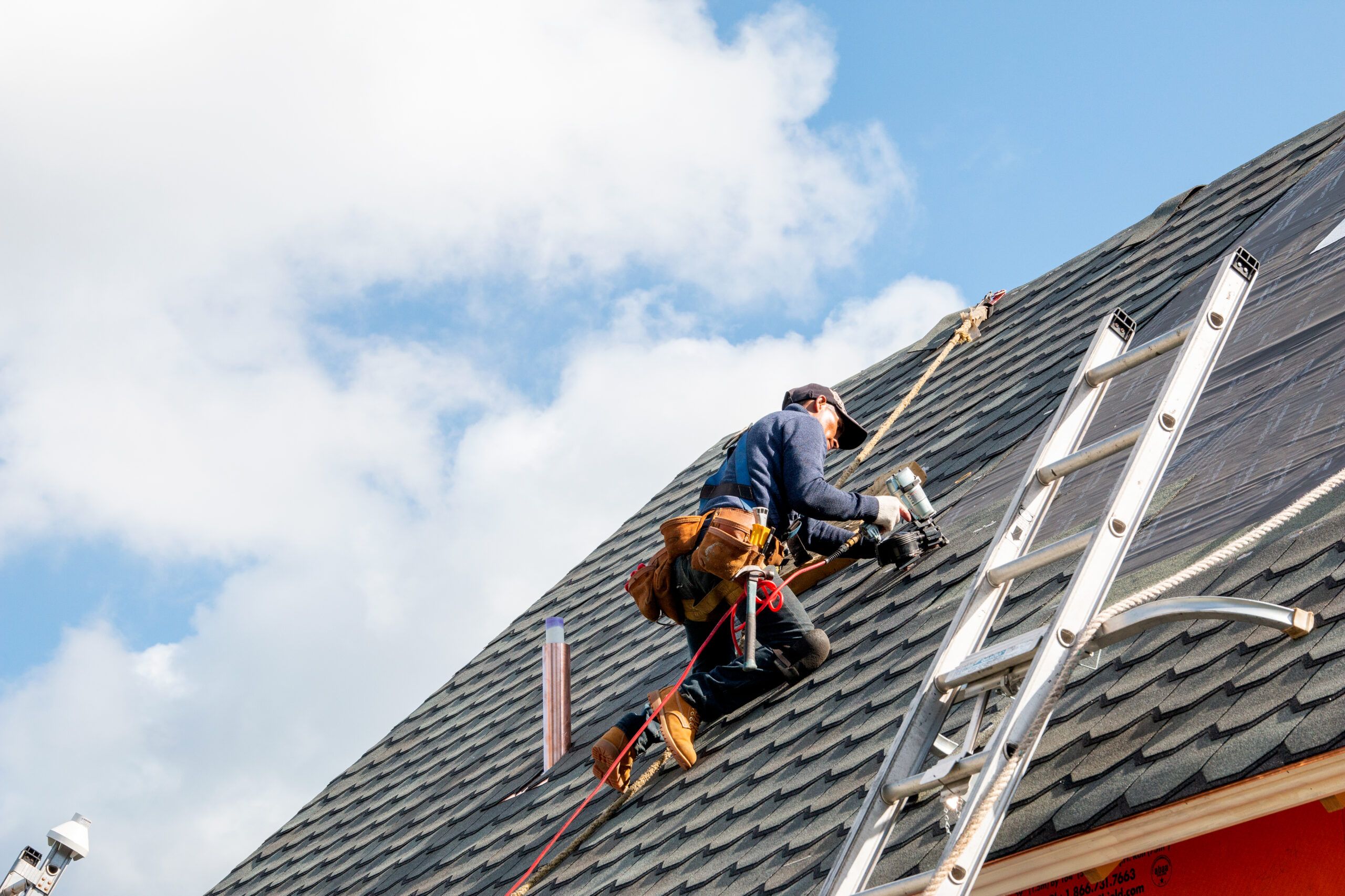 Roof shingles by CertainTeed are used on the house.
Restoring Original Details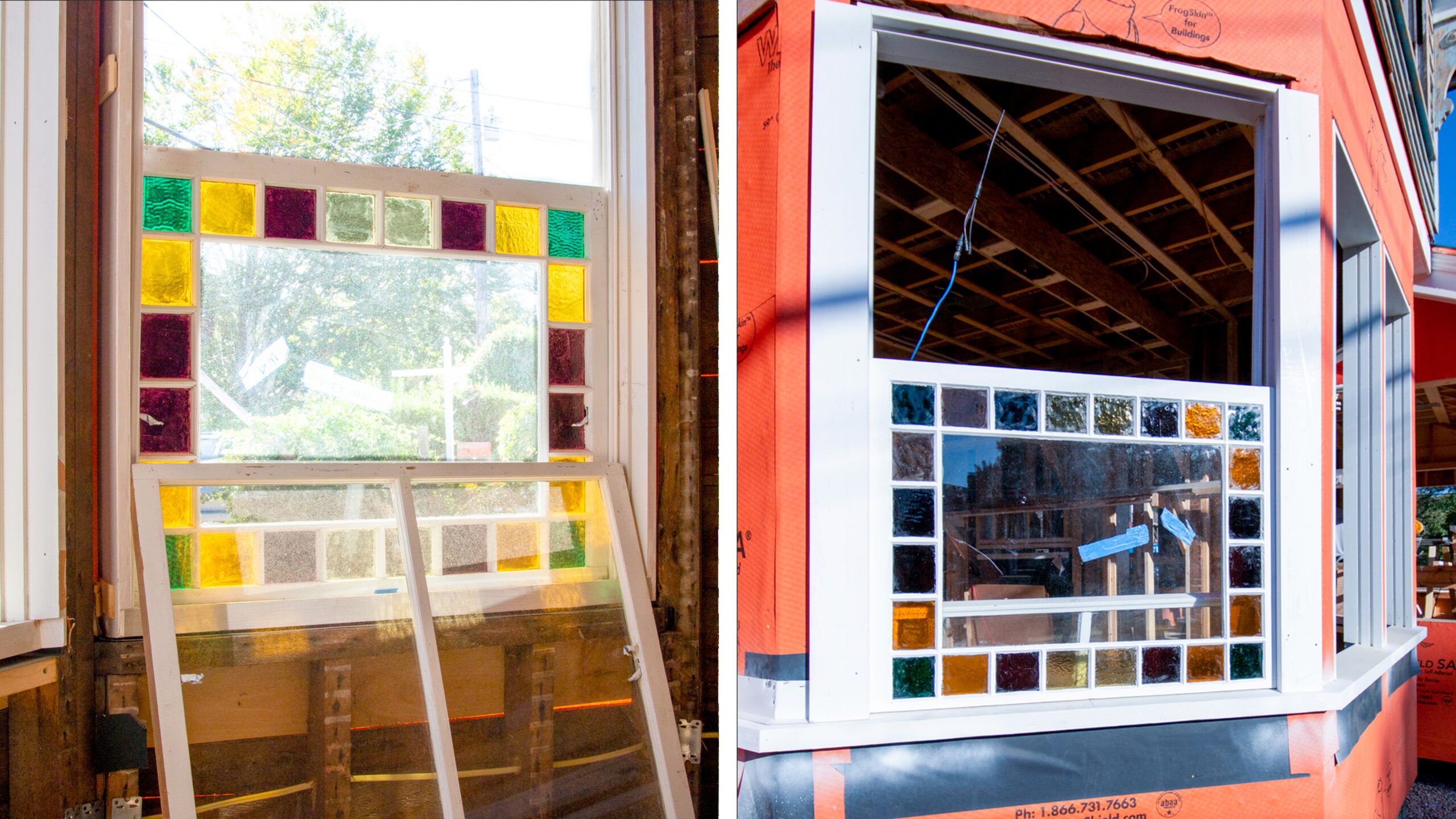 Left: The original decorative stained glass window in the dining room is restored and prepared for re-installation in the top sash. The dining room window has been restored and prepped for re-installation on the top sash of the window.
Right: View from the dining room window from the outside. The crew installs new trim, but the original window is completely restored.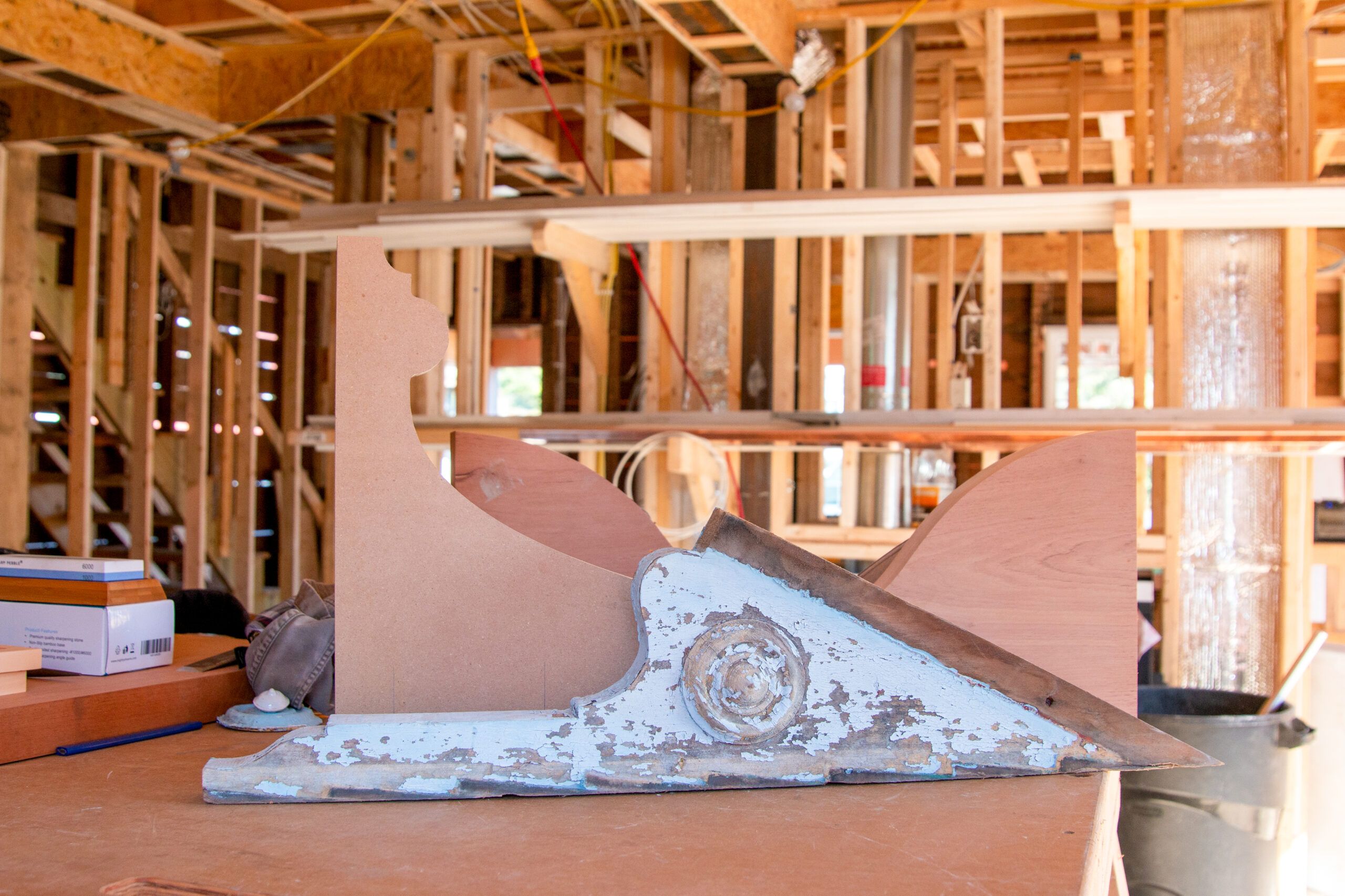 An original corbel, used to replicate new ones, will be installed on roof overhangs and around some windows of the home.
A Diamond in the Rough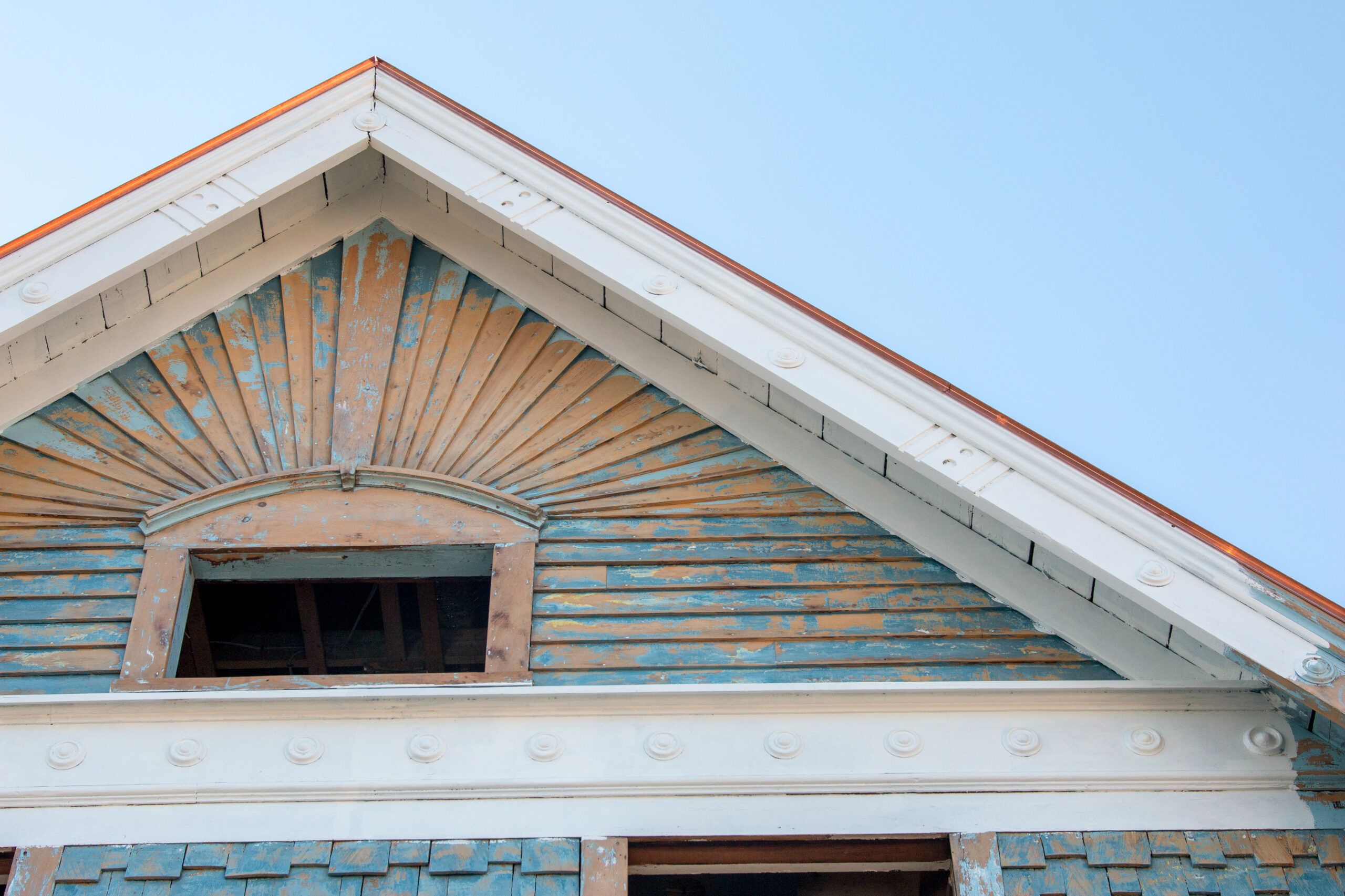 The elegant sunburst detail shines on the front of the original part of the house.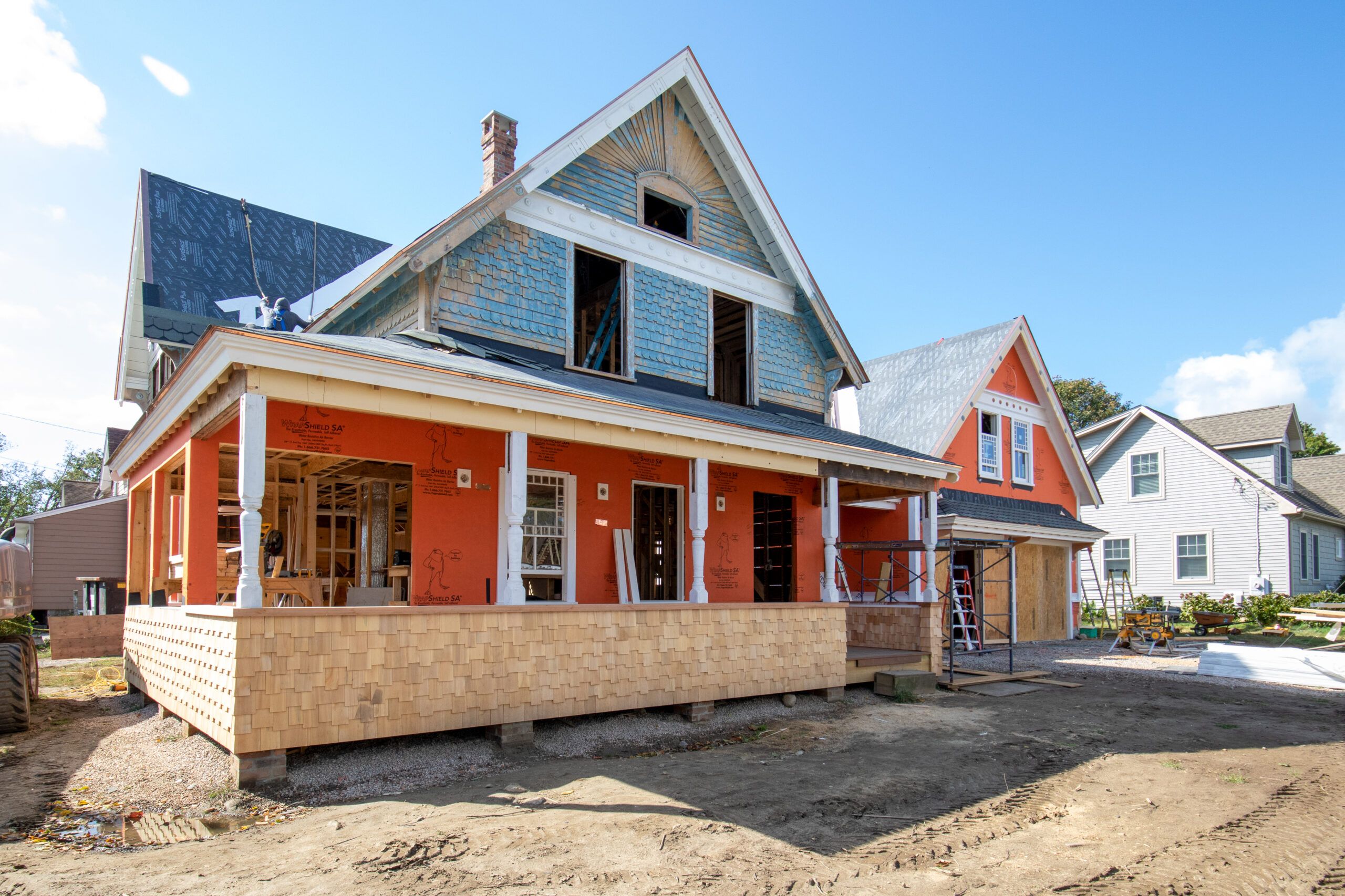 The crew builds a brand-new wraparound front porch that exactly matches the original one.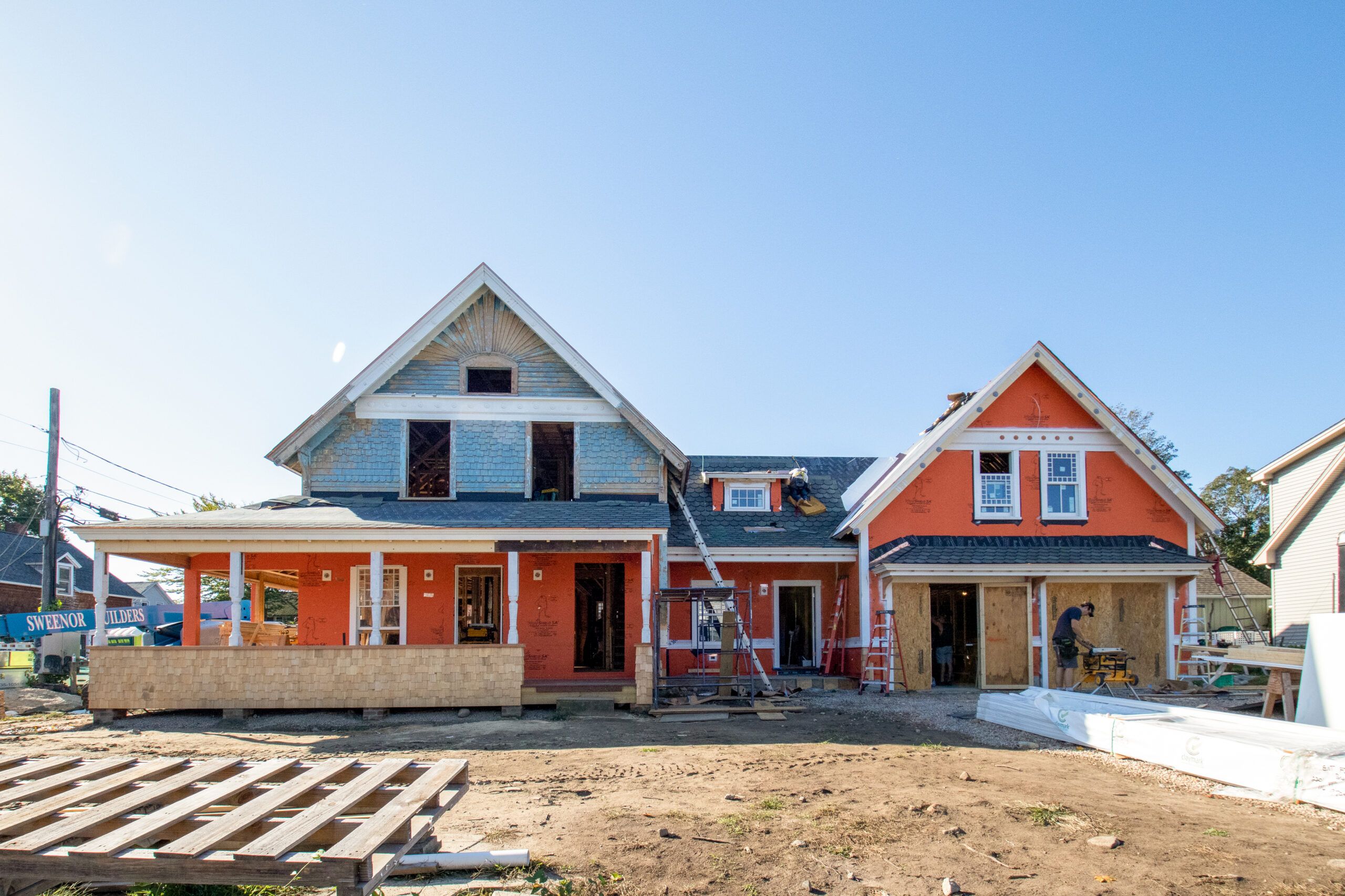 The original house is on the left, and the new garage add-on is on the right. The middle of the home is joined by a mudroom, bathroom, and hallway. The master suite is built over the garage.