About This House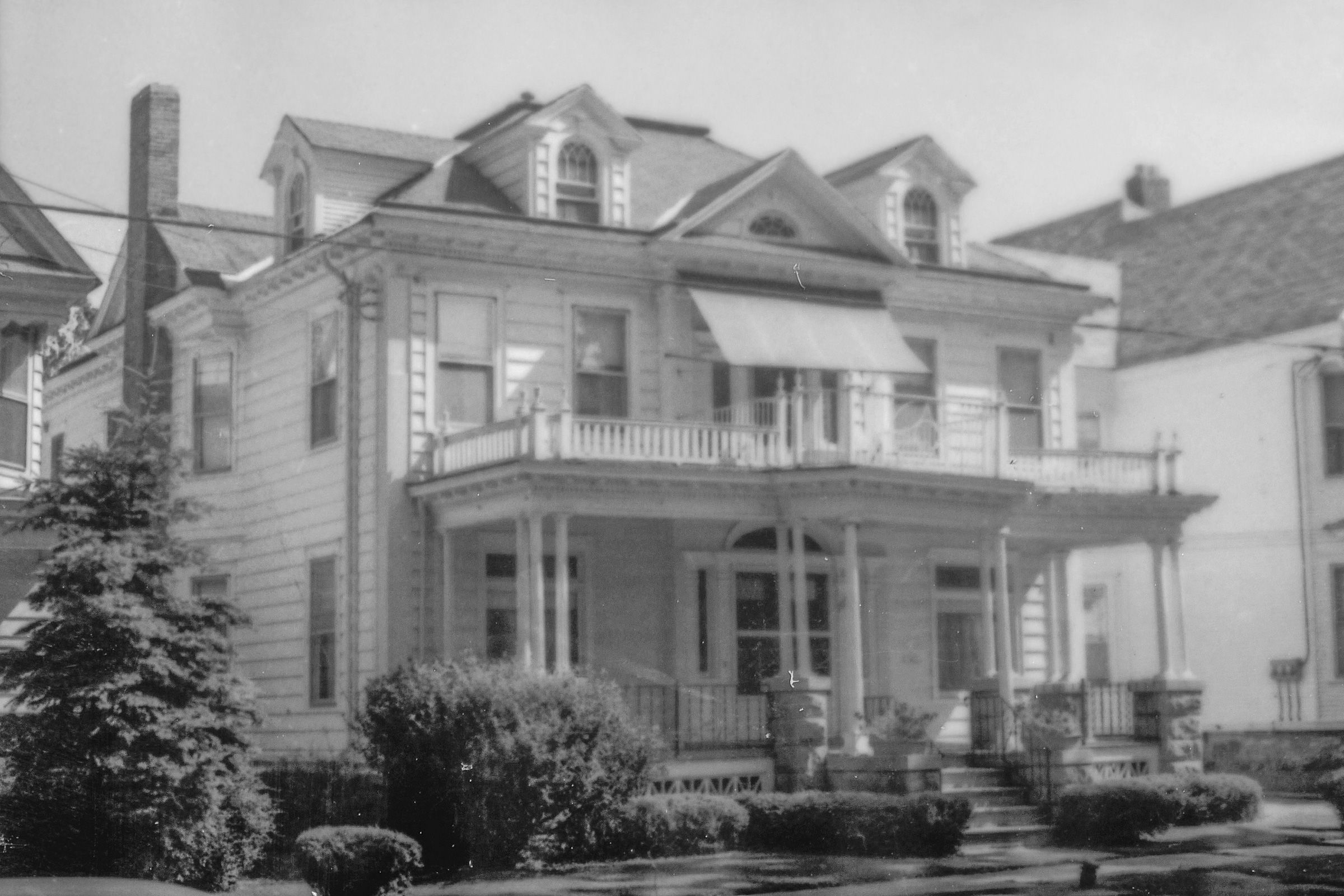 This once gracious house was built circa 1902 for a prominent businessman and Democratic party leader William H. Kelley and his wife, Nellie Dwyer Kelley. The couple raised their two children there while William grew the family's grocery and coal businesses, represented central New York on the state Democratic committee, and began his 17-year term as president of Merchant's Bank and Trust Company. The Kelleys lived in the house until 1925; around 1942 it was converted into a three-unit dwelling. It changed hands multiple times after that, sitting vacant for a decade before the Greater Syracuse Land Bank acquired it in 2017, avoiding demolition.
Why Save it?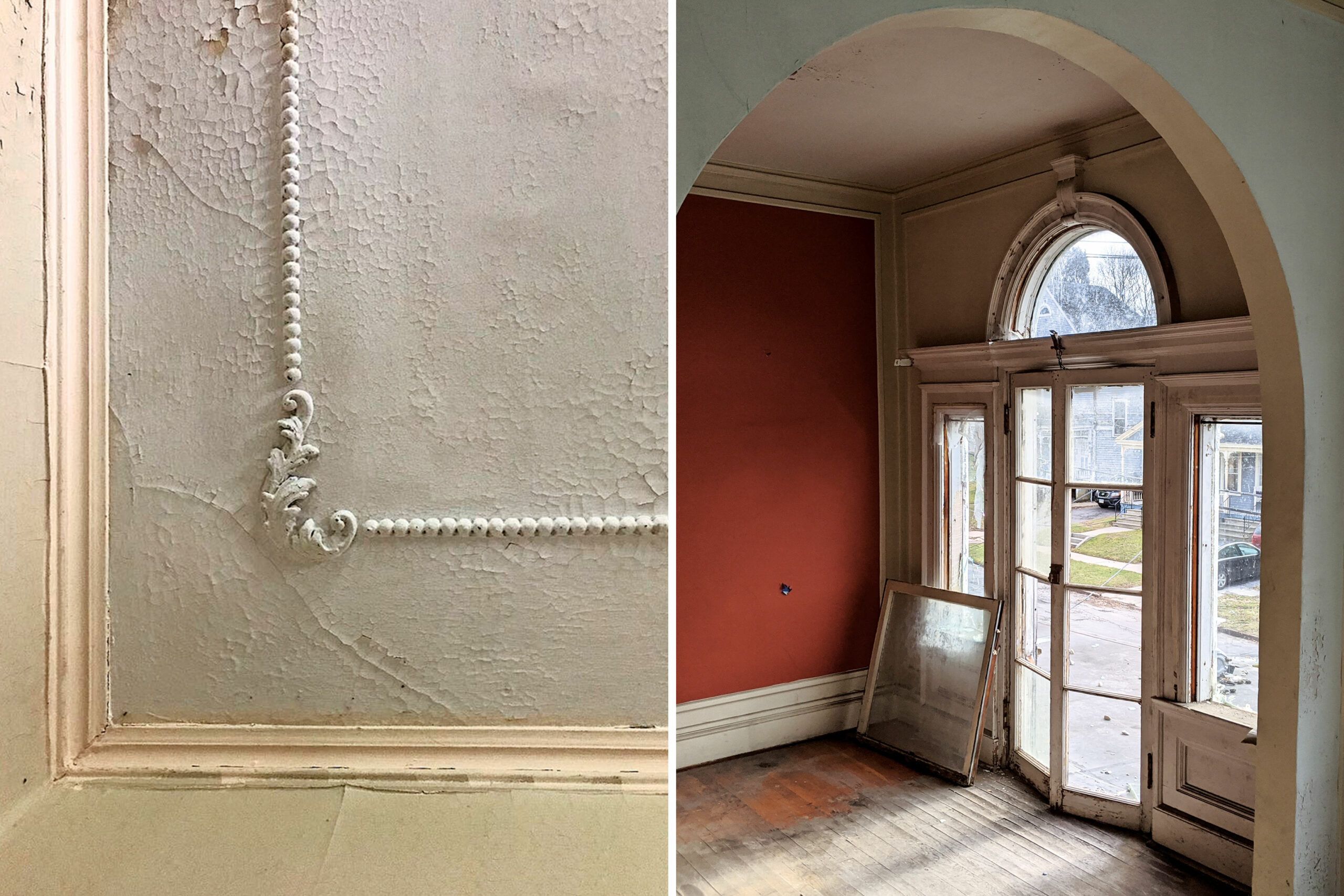 The 3,128-square-foot house retains many original elements, including parquet floors, ornamental plasterwork, paneled doors, and decorative casings inside, as well as fluted porch columns, clapboard siding, window trim, brackets, and dentil molding outside. It is the stateliest turn-of-the-century home among others on the block. Syracuse is experiencing a resurgence, with significant investment in its downtown and neighboring areas, including Southside, where the house is located.
What it Needs
While structurally sound, the house needs a top-to-bottom renovation and all new systems. Zoning regulations require it to be converted into a single-family or two-unit house. The city offers a 10-year tax exemption for the rehab of vacant residences, and the land bank operates an architectural salvage program from which elements can be purchased at a reasonable cost. Given the scope of work, the house lends itself to a resourceful buyer with DIY skills and the will to revive a grand old home whose best years may be yet to come.
House Stats
Price: $5,000
Location: Syracuse, NY
Contact: Daniel Stazzone, Greater Syracuse Land Bank; dstazzone@syracuse; landbank.org
To take a closer look and view more photos from inside this home here.