Shingles That Compliment House Trim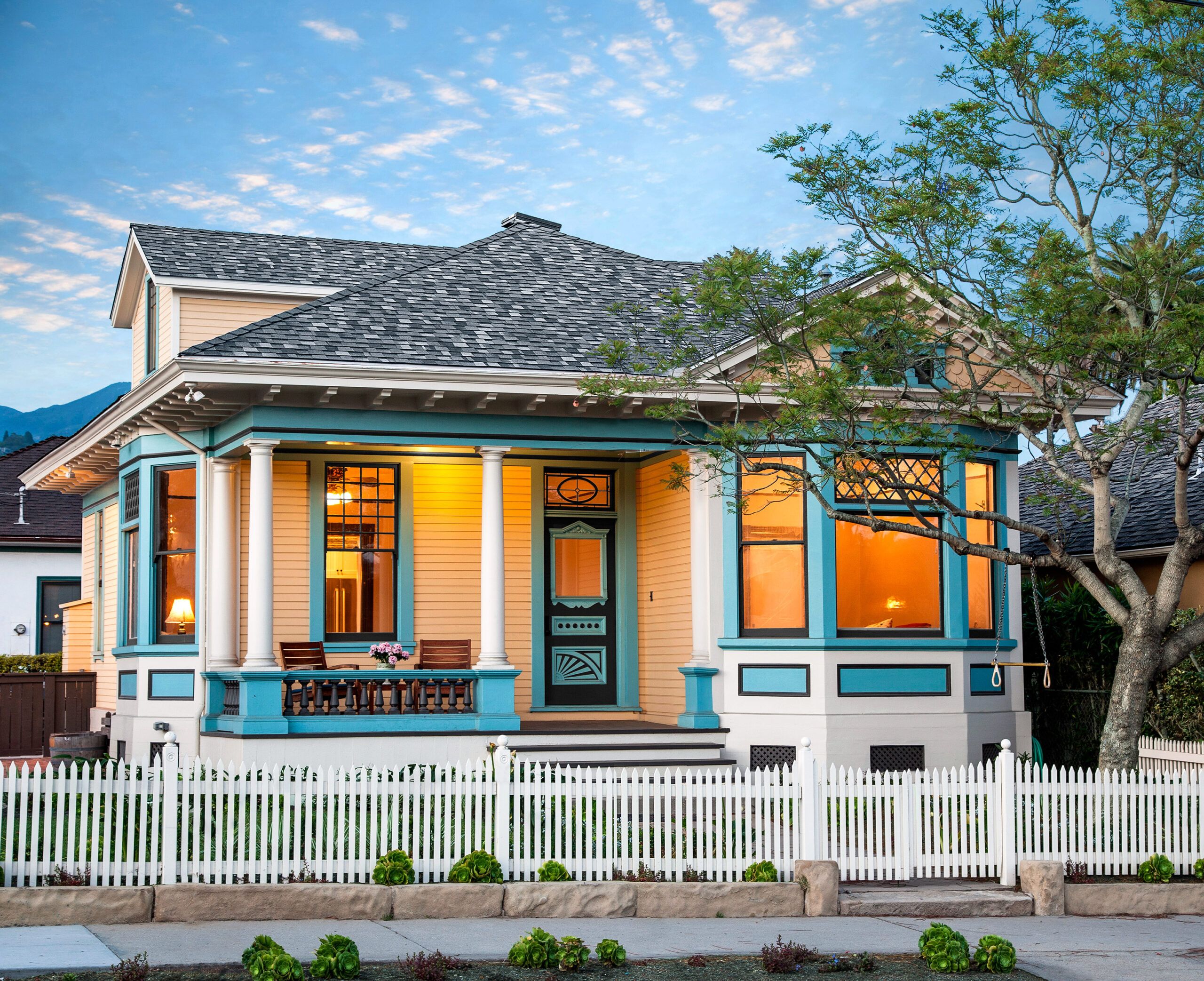 From keeping your house weather tight to capping its curb appeal, there's a lot riding on your roof. It has to withstand decades of blazing sun, pounding rains, gusting winds, and in many cases, snow and ice, as it protects you from the elements—all while looking good from the street.
When it comes to maintaining your home, a new roof is one of the biggest-ticket purchases you have to make. While that can be intimidating, experts agree that getting the job done right boils down to a two-part process. First, explore colors and styles by driving around your neighborhood to see how homes similar to yours look with different shingle colors and shapes. Most manufacturers have options in all the basic color families: browns and reds, blues and greens, grays and blacks, and golds and beiges. Then, as with any remodeling job, work with a top-notch contractor. The major shingle manufacturers' websites list approved installers by ZIP code, often highlighting those who've passed best-practice training. The quality of the work is key. Asphalt shingles are pretty bulletproof these days, so failures can usually be traced back to poor installation.
Up ahead: what you need to know about choosing and installing an asphalt roof that will protect and enhance your home for years to come.
For a foolproof color scheme, pick a roof that incorporates a shade on the house, like the darker charcoal tones in the architectural shingles here, which tie into the house's trim.
Similar to shown: Timberline HD shingle in Oyster Gray, about $97 per roofing square; GAF
Overlay vs. Tear Off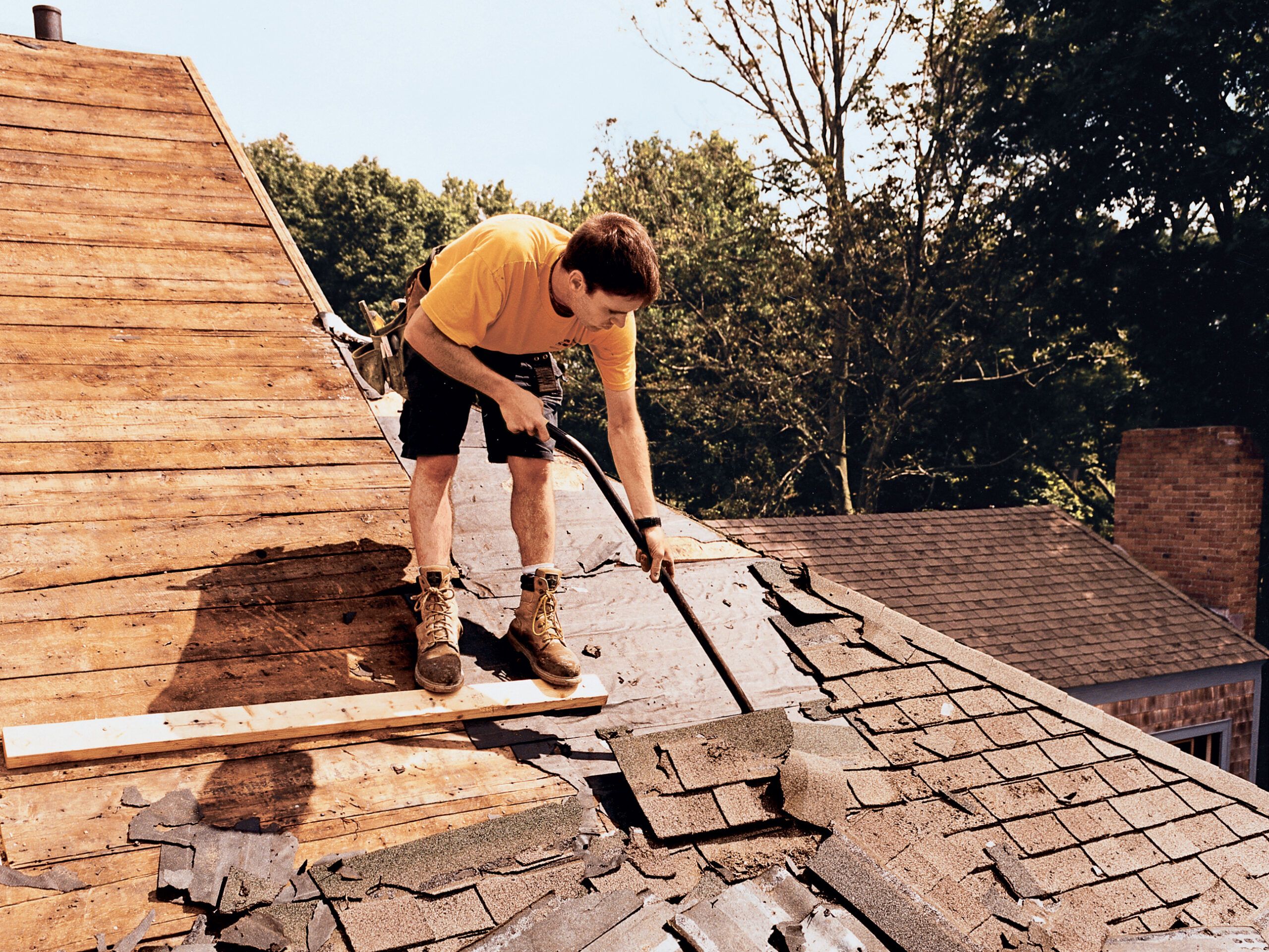 They use the same shingles, but these two installation methods are very different.
Overlay: Putting on a second layer
Most building codes allow for two layers of asphalt shingles on a house, so stripping off everything down to the plywood sheathing may not be your only choice. Nailing new shingles over existing ones is less expensive and faster, requiring less labor, but it also means you lose the chance to assess the sheathing for signs of water damage. If your roof is in good shape but has some damage to one side from a downed tree or has lost shingles in a wind storm, an overlay is worth considering.
Tear off: Stripping away the old roof
More expensive because of the additional labor and materials, peeling off the old roof down to the sheathing is your only option if you already have two layers. This Old House general contractor Tom Silva prefers this route even when the roof is just a single layer so he can find the source of any water damage, upgrade the flashing, and install shingles so they lie flatter.
Shown: Silva Brothers crew member Garrett DeBlois takes a prybar to 22-year-old asphalt roof shingles at the Manchester-By-the-Sea project house, which had begun to leak.
What It Costs

A new 3,250-square-foot roof can range from $6,500 to more than $20,000. Here's what goes into a contractor's quote.
Materials | 55%
Tear offs require many unseen parts like underlayments and starter strips. In an overlay, the shingles are the main material, and they account for more of the total cost, about 65%.
Labor | 35%
Stripping off a roof is labor-intensive, and complicated rooflines can increase the cost by up to 25%. An overlay is often a one-day job, reducing labor costs to about 25% of the budget.
Disposal | 5%
Your contractor's cost for renting a Dumpster.
Job site extras | 5%
This can include fees for craning bundles of shingles up to the roof and renting scaffolding or portable toilets.
Select a Grade: Good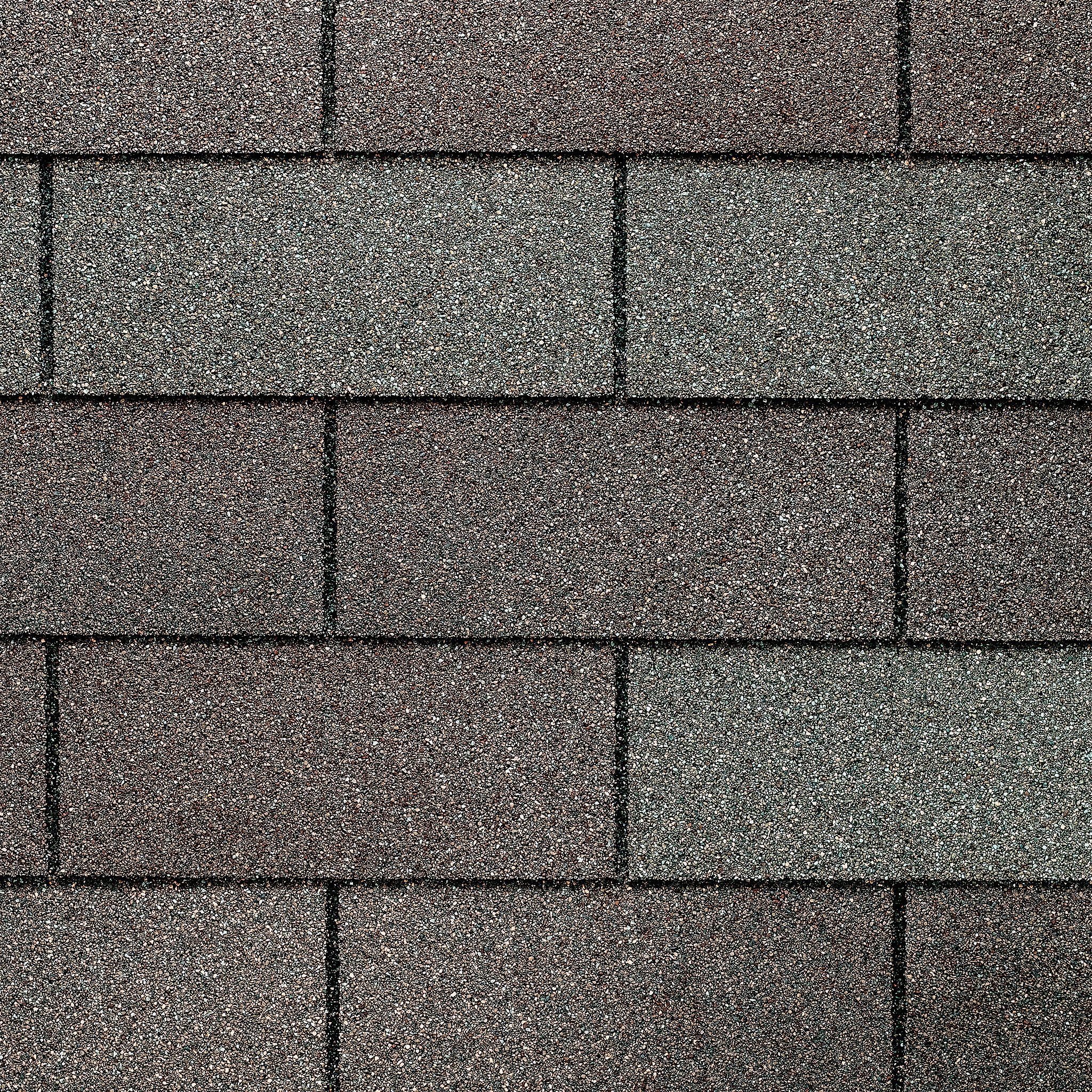 Spending more usually means a broader selection of colors and shapes to choose from. Most companies offer the full range.
GOOD: Three-tab shingles
Nearly all shingles start as a fiberglass mat soaked with water-resistant asphalt. The top coat is a layer of igneous-rock granules, wrapped in a ceramic-pigment coating that protects the asphalt from UV rays. Made in one consistent thickness, these shingles are usually 12 by 36 inches with three to five tabs, or segments—all with the same rectangular shape.
PROS: Price—these are always the less expensive option. Available in most neutral colors like blacks, grays, and browns; a clean, uniform look.
CONS: The single, flat layer offers less dimension with no shadow lines. While most include two colors, they have less variegation than more expensive shingles.
PRICE: $51 to $124 per roofing square.*
* Shingles are priced per roofing square, which is equal to 100 square feet.
Select a Grade: Better/Best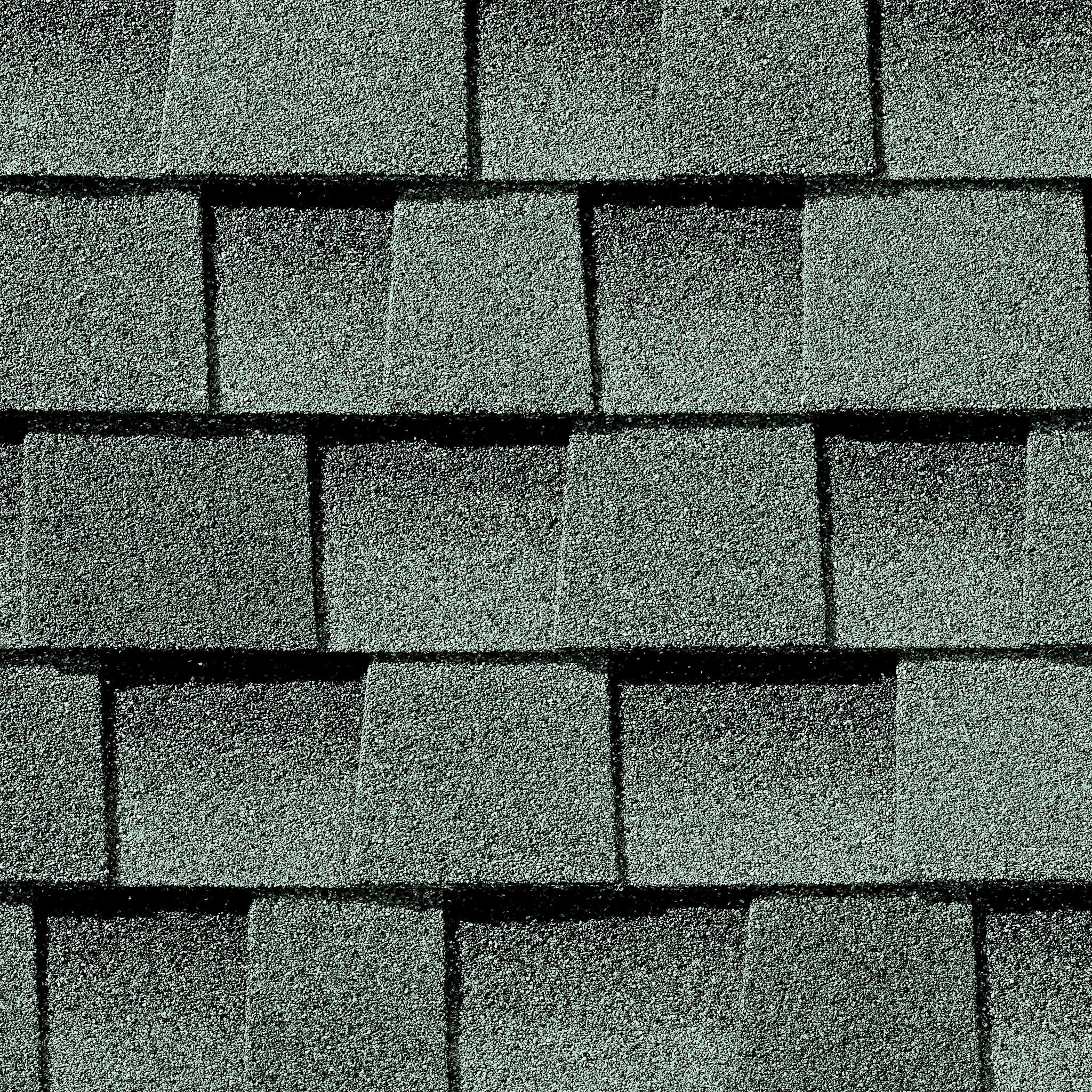 BETTER/BEST: Laminated shingles
Instead of one layer, laminated, or architectural, shingles have two or more layers with three-dimensional tabs of varying sizes. The shingles are usually the same size as the basic three tab, but a laminated shingle can weigh up to 50 percent more, which may increase durability and come with a longer warranty.
PROS: The thicker tabs vary in size and shape for more dimension and crisper shadow lines, suggestive of wood or slate. Laminated shingles offer the greatest range of colored granules.
CONS: More expensive than three-tab shingles.
PRICE: $60 to over $280 per roofing square for special shapes.*
* Shingles are priced per roofing square, which is equal to 100 square feet.
Beyond-the-Basic Shapes: Zigzags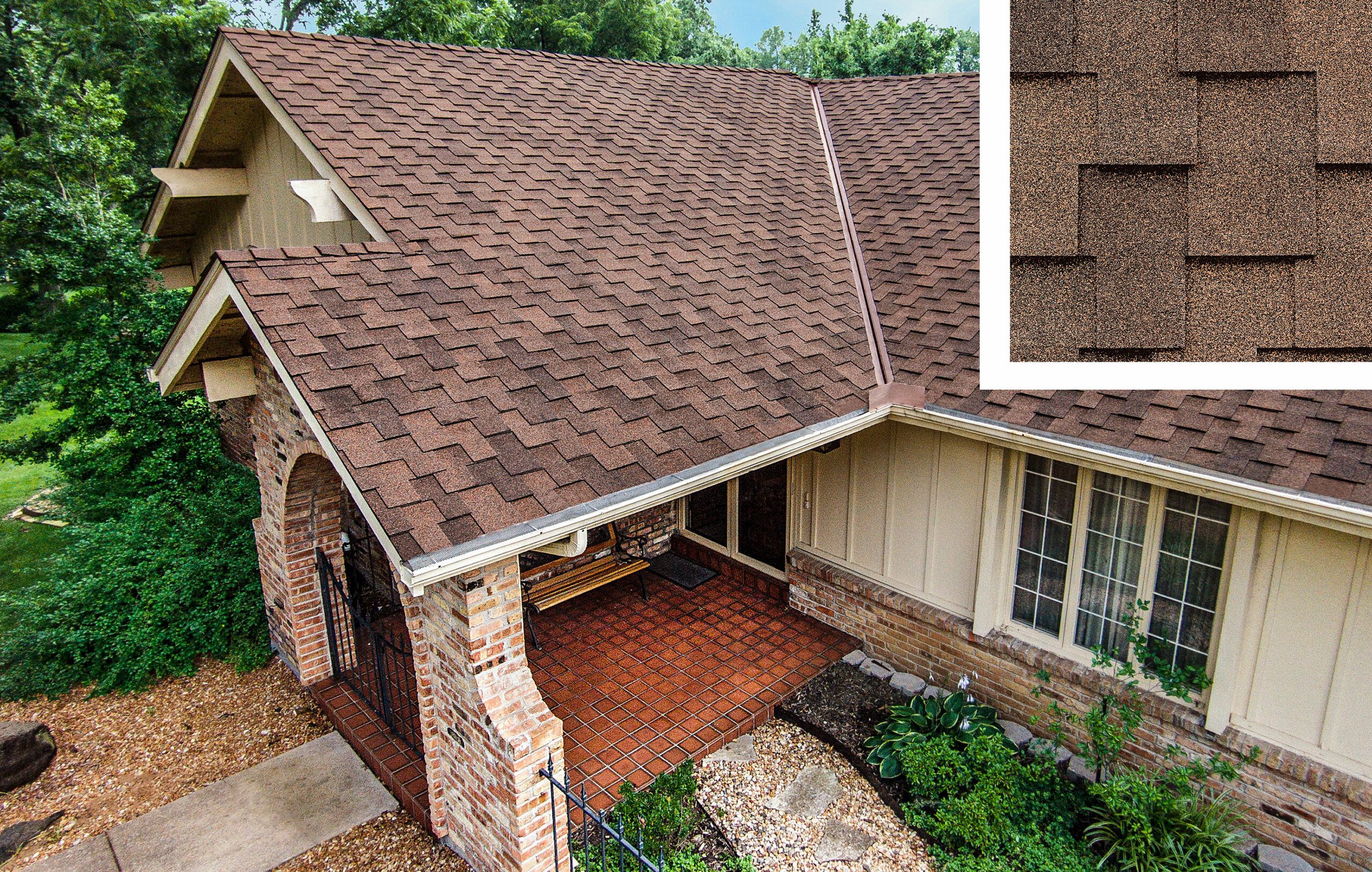 Whether mimicking thick wood shakes or courses of colored slate, designer laminated shingles aren't limited to rectangles.
Meant to suggest the look of a cedar-shake roof, these shingles have a built-in stagger, revealing two thicker butt ends.
Shown: Windsor in Antique Brown, about $200 per square; Malarkey Roofing Products
Beyond-the-Basic Shapes: Scallops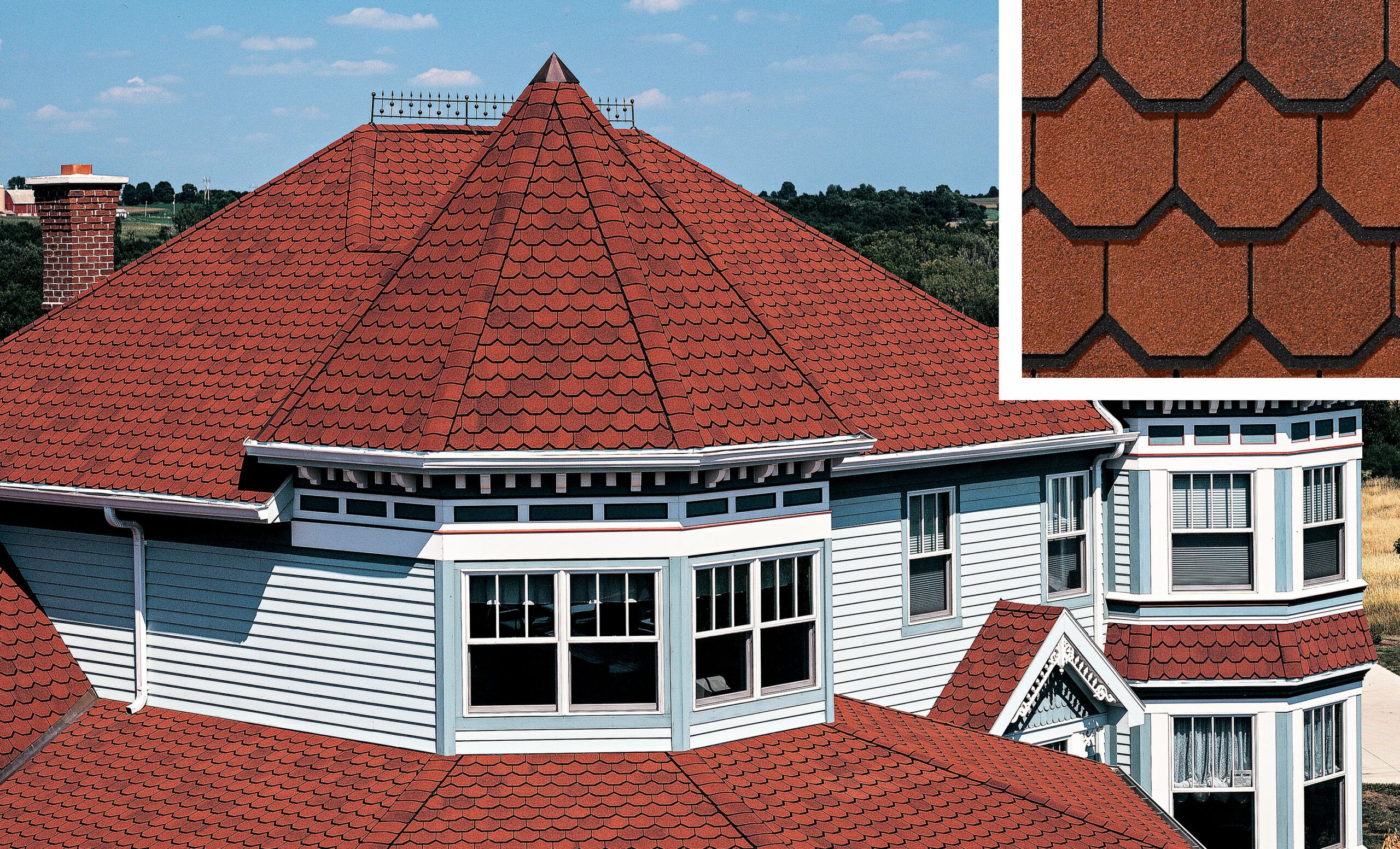 On a steeply pitched roof, the clipped corners on these two-ply, red-over-black laminated shingles evoke the shape and thickness of American Victorian slate.
Shown: Carriage House in Georgian Brick, about $235 per square; Certainteed
Beyond-the-Basic Shapes: Diamonds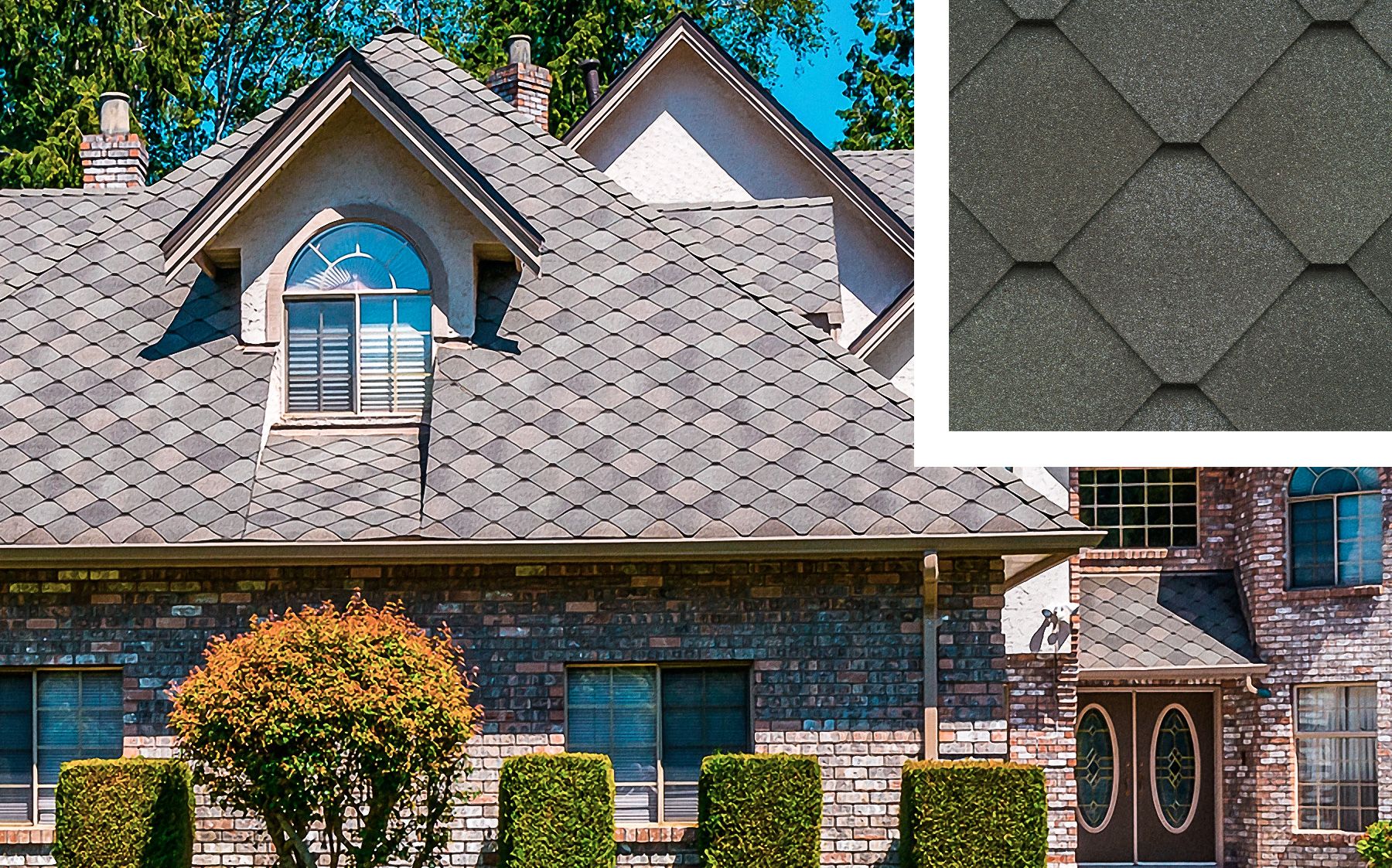 This shape, in soft shades of gray, recalls French slate commonly found on 19th-century mansard roofs.
Similar to shown: Sienna in Harbor Mist, about $147 per square; GAF
All Under One Roof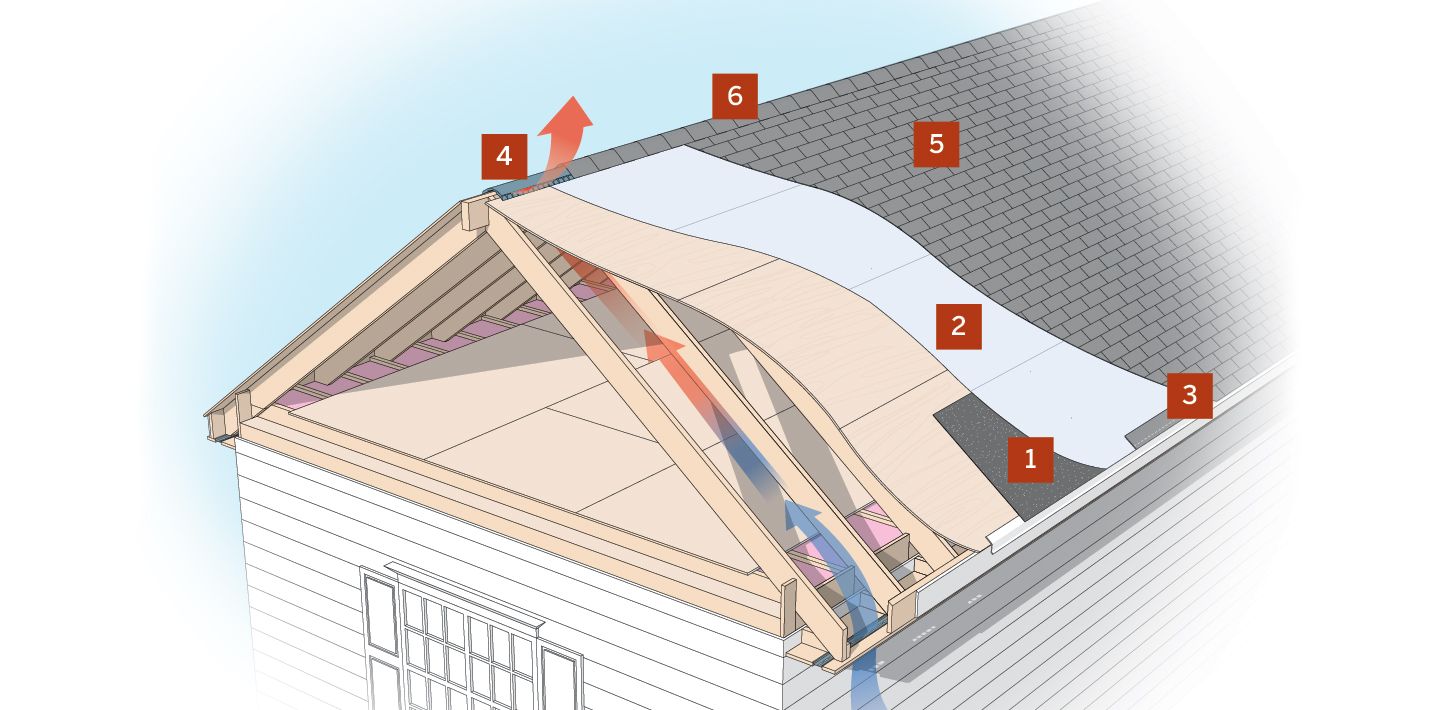 While the shingles are all you see, a hard-wearing roof is considered a system with many parts that work together to keep your house dry and comfortable. The focus is not just on keeping the weather out but also letting fresh air in to prevent a buildup of heat and humidity in the attic. This is how your contractor will build your roof back up after tearing it down to the 3⁄8-inch plywood sheathing, or roof deck.
1 ICE AND WATER SHIELD
A self-adhesive membrane applied along the roof's perimeter from the eaves up. It should reach 3 feet beyond the inside of the wall and cover any valleys to prevent ice dams and wind-driven rain from reaching the sheathing. To shed water away from the eave, most roofers add a metal drip edge right to the roof deck, covering it with the membrane.
2 UNDERLAYMENT
This synthetic layer, which replaces felt paper, covers the entire roof deck and is the second line of defense against leaks, after the shingles.
3 STARTER SHINGLES
A narrow row of asphalt roofing, the starter strip is nailed to the perimeter of the roof with a bead of adhesive on top that grips the underside of the first course of shingles, keeping them in place during high winds.
4 RIDGE VENT
Roofers use a circular saw to cut a long slot along the roof ridge—if there isn't one—then cover it with a plastic flap (as shown) or a flexible vinyl matrix. Openings along the sides allow air out of the attic, cooling the space and lowering your air-conditioning bill.
Venting prolongs the life of the roof. In most cases, cool air is drawn in through soffit vents, and warm air is released through a ridge vent.
5 SHINGLES
Applied from the eaves up toward the ridge, shingle courses are staggered to prevent water from seeping in. Roofers also weave aluminum flashing in while shingling against vertical structures, like a chimney, dormer, skylight, and around vent pipes.
6 RIDGE CAPS
Finished in the same colors as the other shingles, these caps are square sections installed over the ridge vent, straddling vulnerable parts where two planes of the roof meet.
Contractor Courtesy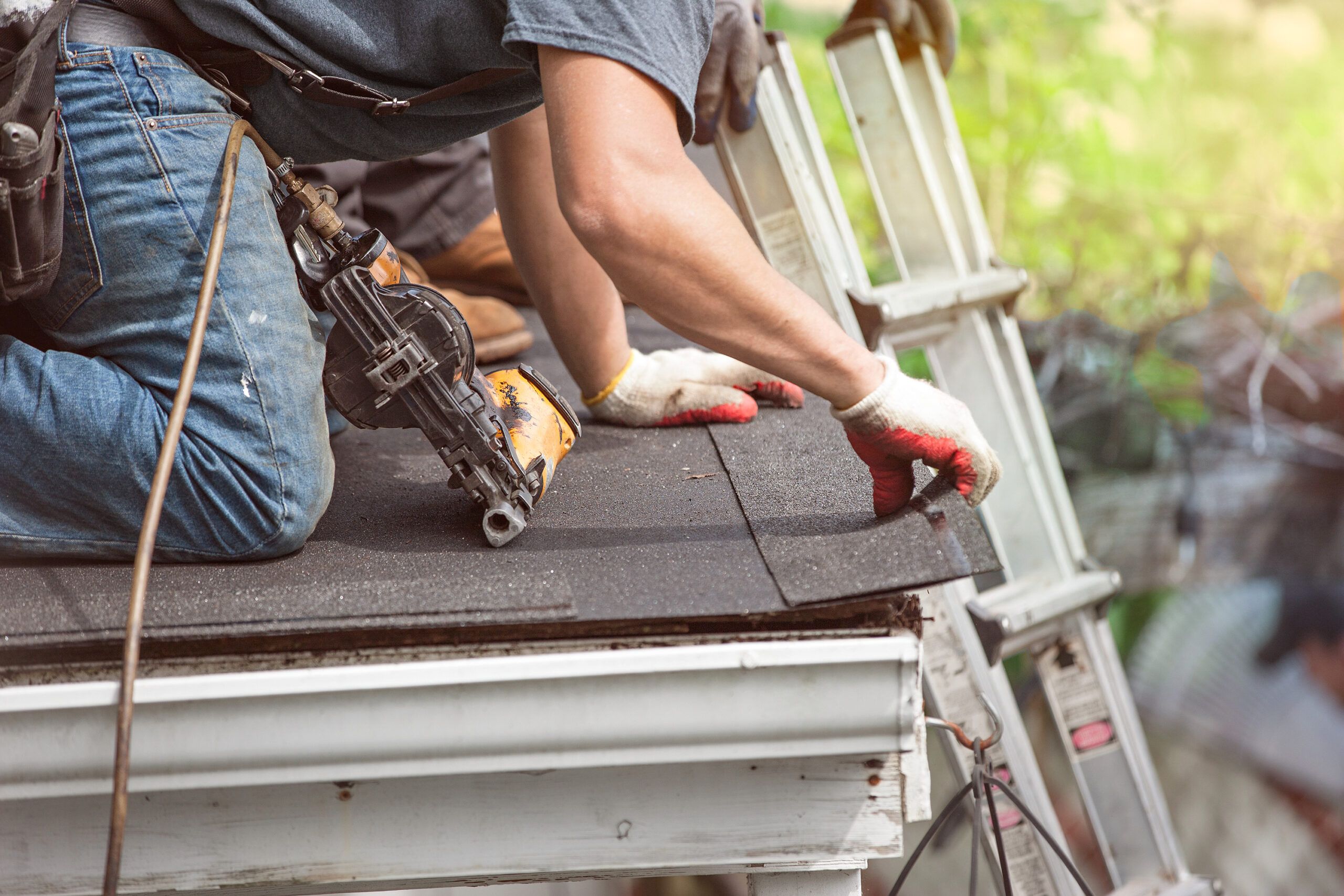 A crew swoops in to rip off your roof and put it back together. Here, how they can make the job easier on you.
Prevent driveway dents. Ask the driver dropping off the debris container to protect your asphalt driveway by placing wood blocks, like scraps of 2×6s, under the wheels to distribute the weight.
Do a perimeter check. Before work starts, have your contractor move outdoor furniture away from the house and cover any valuable foundation plants. After the roof work is done, ask him to walk around the house with a magnetic sweeper to pick up stray nails.
Leave some behind. A bundle or two of new shingles, stored flat in the garage, comes in handy if your new roof gets damaged later. Your contractor can then use them for exact-match patch repairs
Pro Tip For Low-Sloped Roofs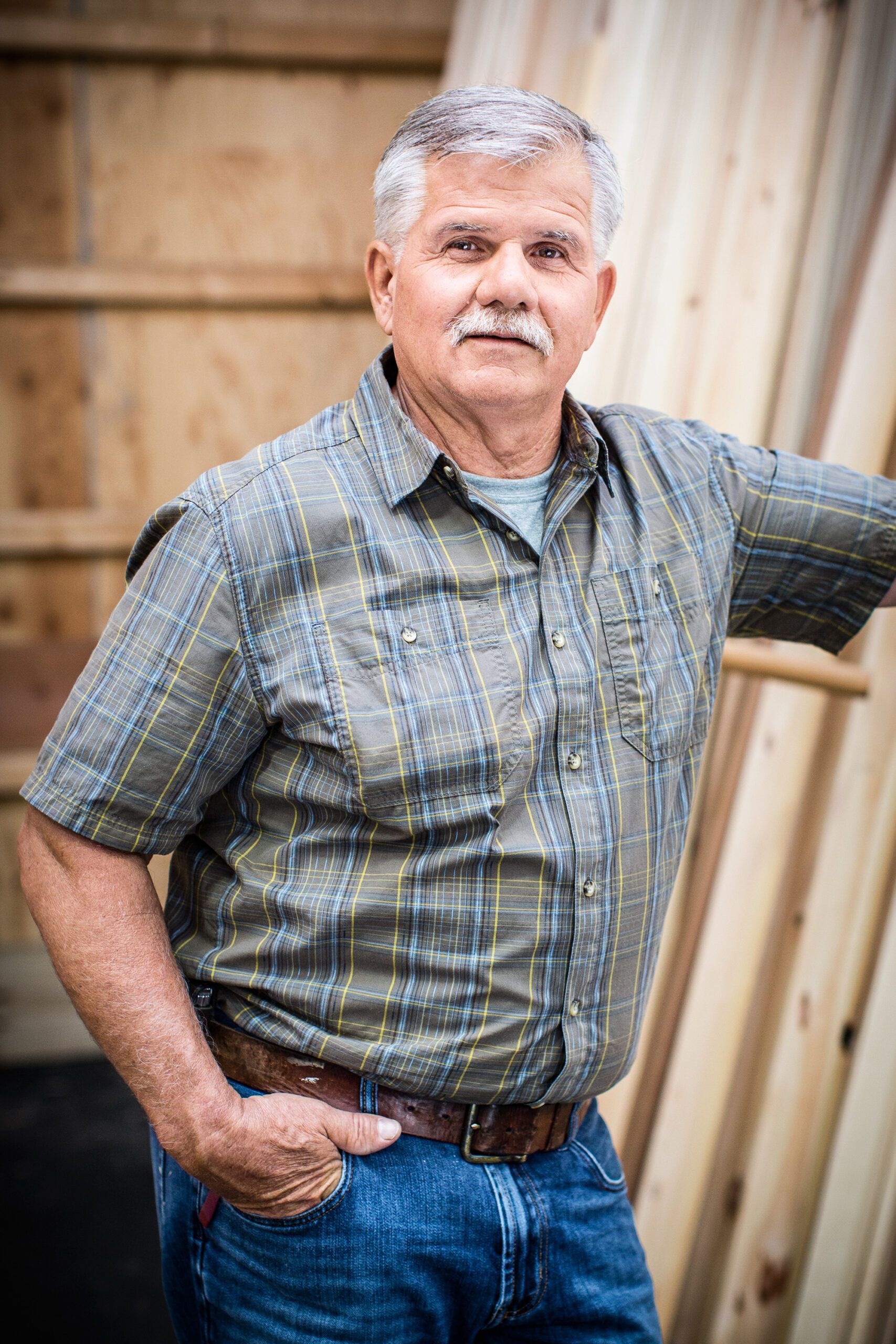 "While asphalt shingle is a good roofing material, it's not the best choice in all situations. Most manufacturers specify at least a 4:12 roof pitch for installing them, meaning for every foot the rafters extend out from the ridge beam, they drop down 4 inches. If I'm using asphalt shingles I always protect the sheathing with ice and water shield first, pulling it onto the fascia and rake boards, and cover it with trim. I expose only 4 inches of the shingle and drive in six nails for better performance in high winds and rain. On slopes less than 4:12, I'll use EPDM rubber roofing instead, which protects against wind-driven rain better."
—Tom Silva, TOH general contractor
Pick a Color: Black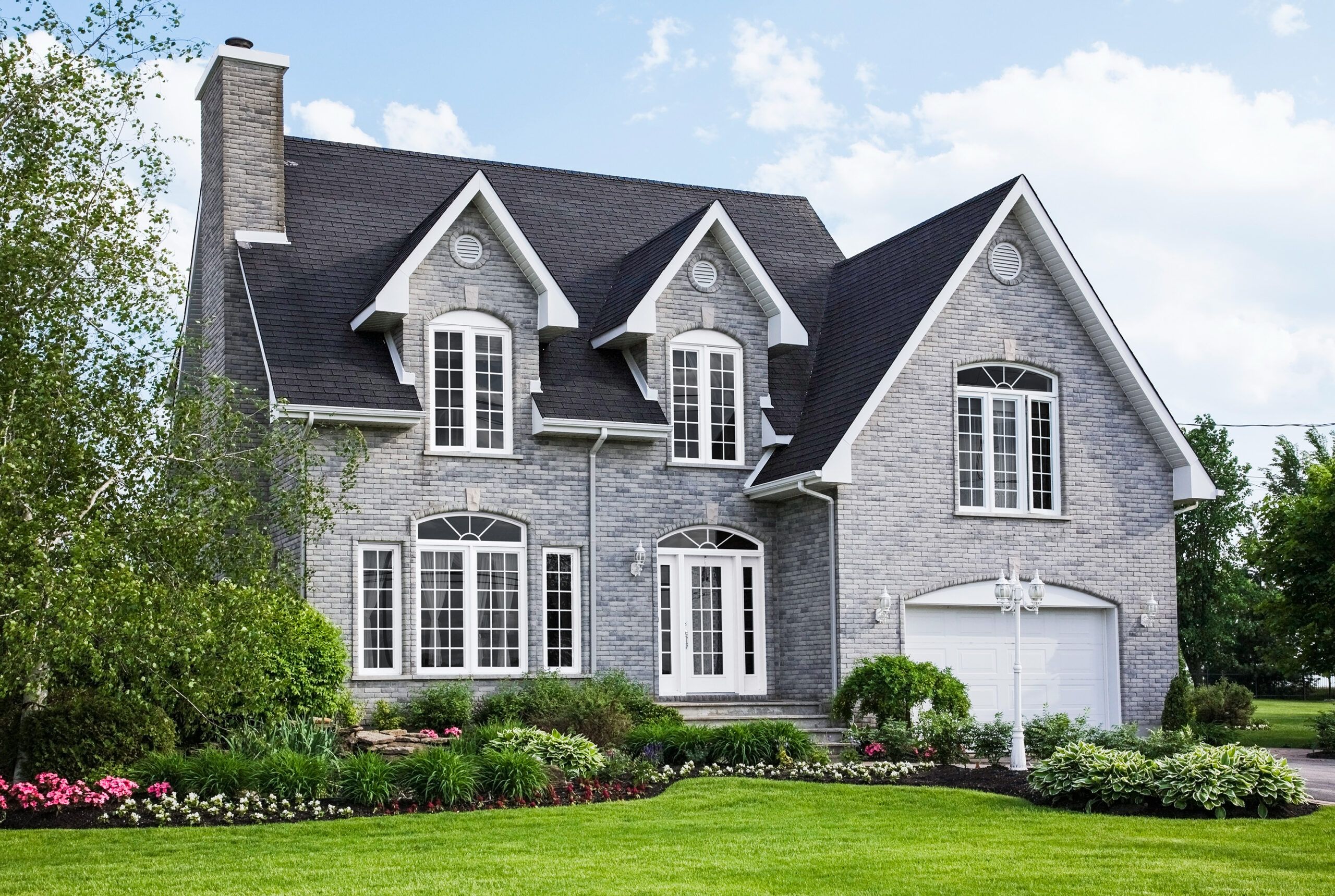 It's a big decision, but no need to panic. Architectural color consultant Bonnie Krims explains how a new roof can enhance your house's paint job and boost its overall appeal.
This dark shade can work with gray, blue, green, and brick siding. When masonry has a lot of varying tones, as here, an asphalt shingle with very little variation in color is a better complement, so it doesn't compete with the house.
Similar to shown: Heritage in Rustic Black, about $81 per square; TAMKO Building Products
Pick a Color: Gray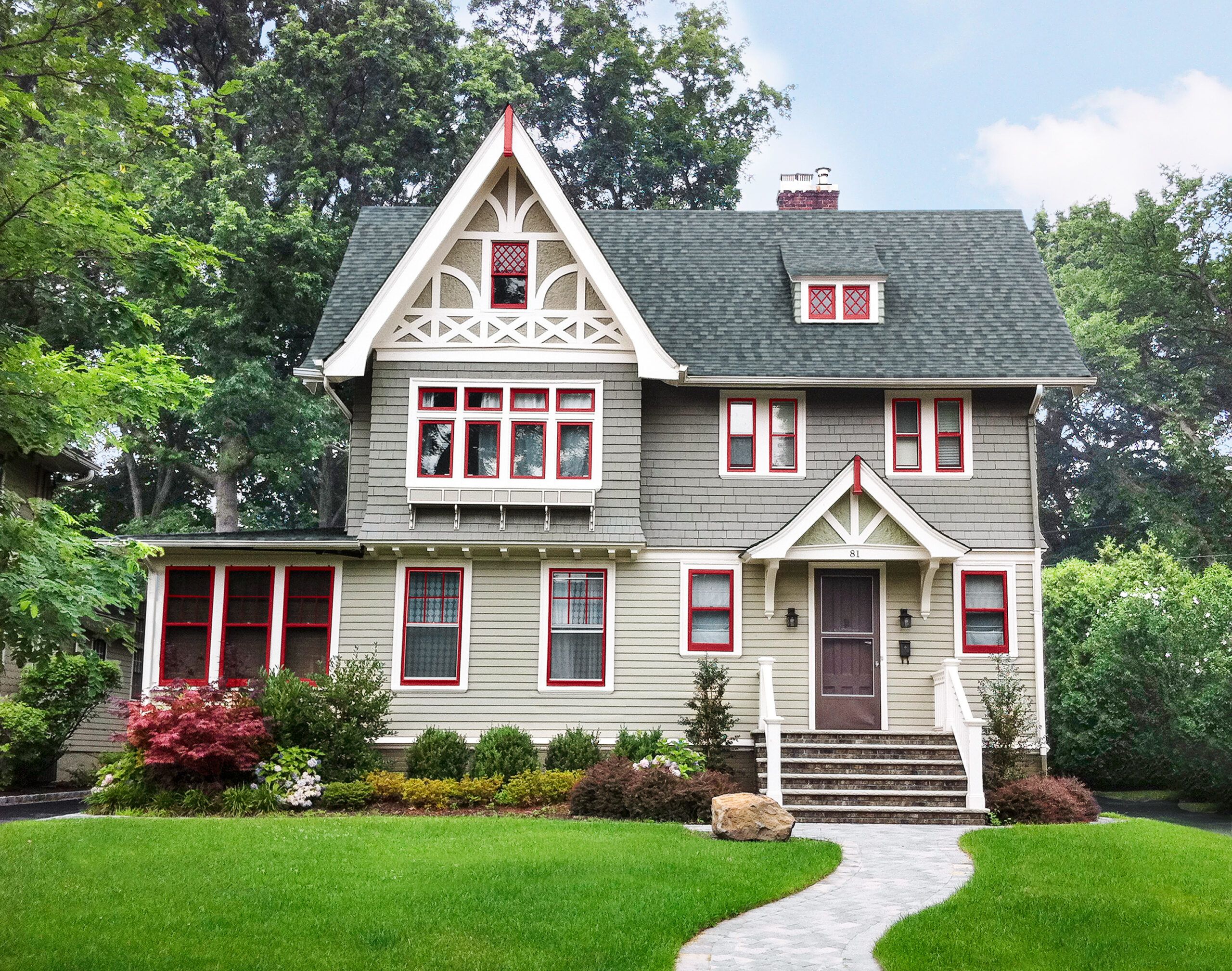 Echoing the house colors in a roof shingle a shade or two darker is an easy way to get a unified look. Medium gray would flatter a yellow-ochre or red house too. The midtone color here also lets the house's white and red trim shine through.
Similar to shown: Timberline HD in Pewter Gray, about $97 per square; GAF
Pick a Color: Brown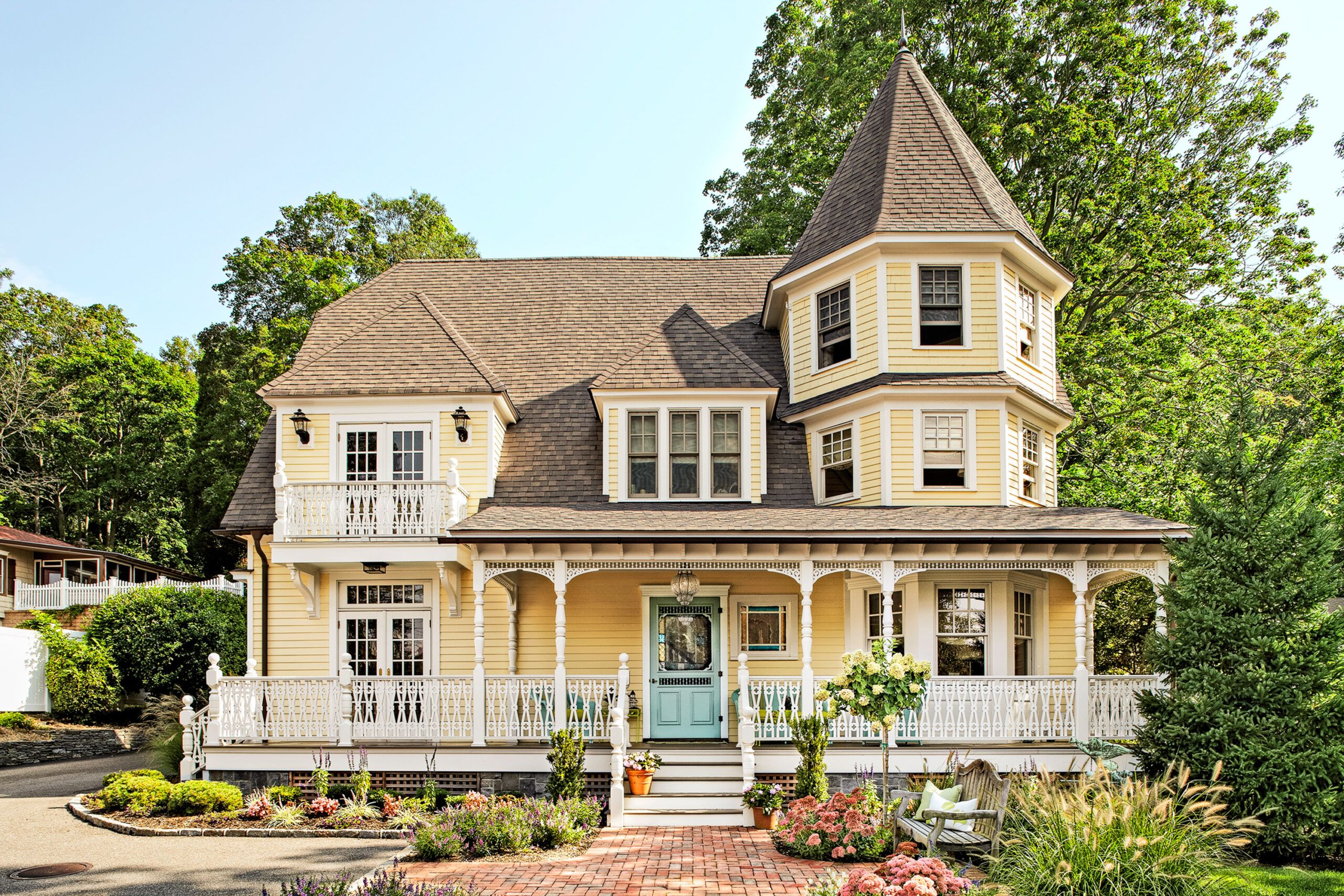 A two-tone shingle adds interest when the house is one consistent color, as here. This pale-tan roof also picks up shades in the creamy-yellow clapboards. Darker, reddish-brown roofs often cap off redbrick and off-white houses.
Similar to shown: Oakridge in Desert Tan, about $97 per square; Owens Corning
Pick a Color: Red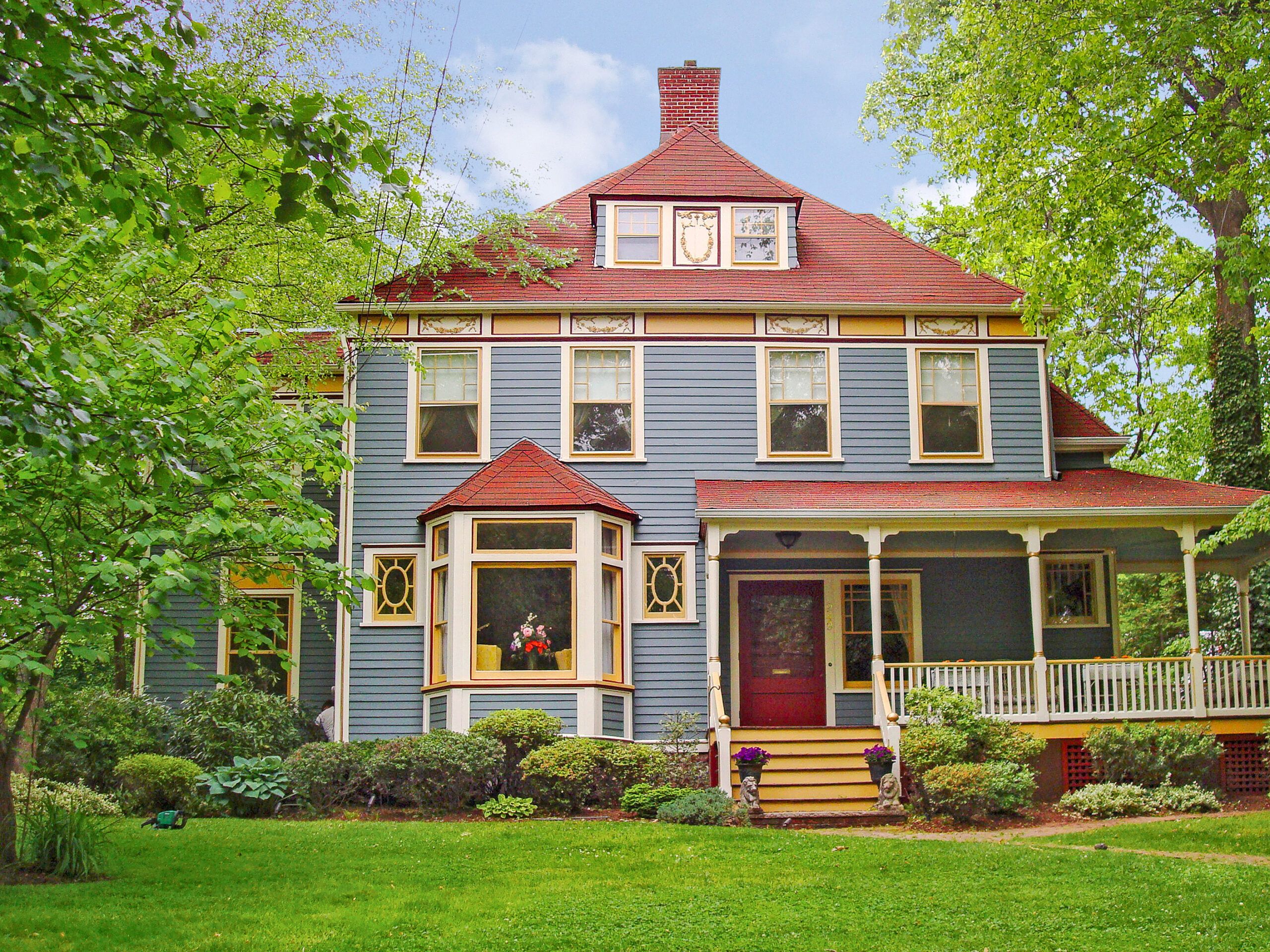 While bold, a red roof can be a good fit for gray, white, and taupe house colors. One way to be sure: Pick a variegated red shingle that folds in some of the siding color, like this oxblood roof, which incorporates hints of the blue-gray clapboards.
Similar to shown: Supreme in Spanish Red, about $81 per square; Owens Corning
Pick a Color: Green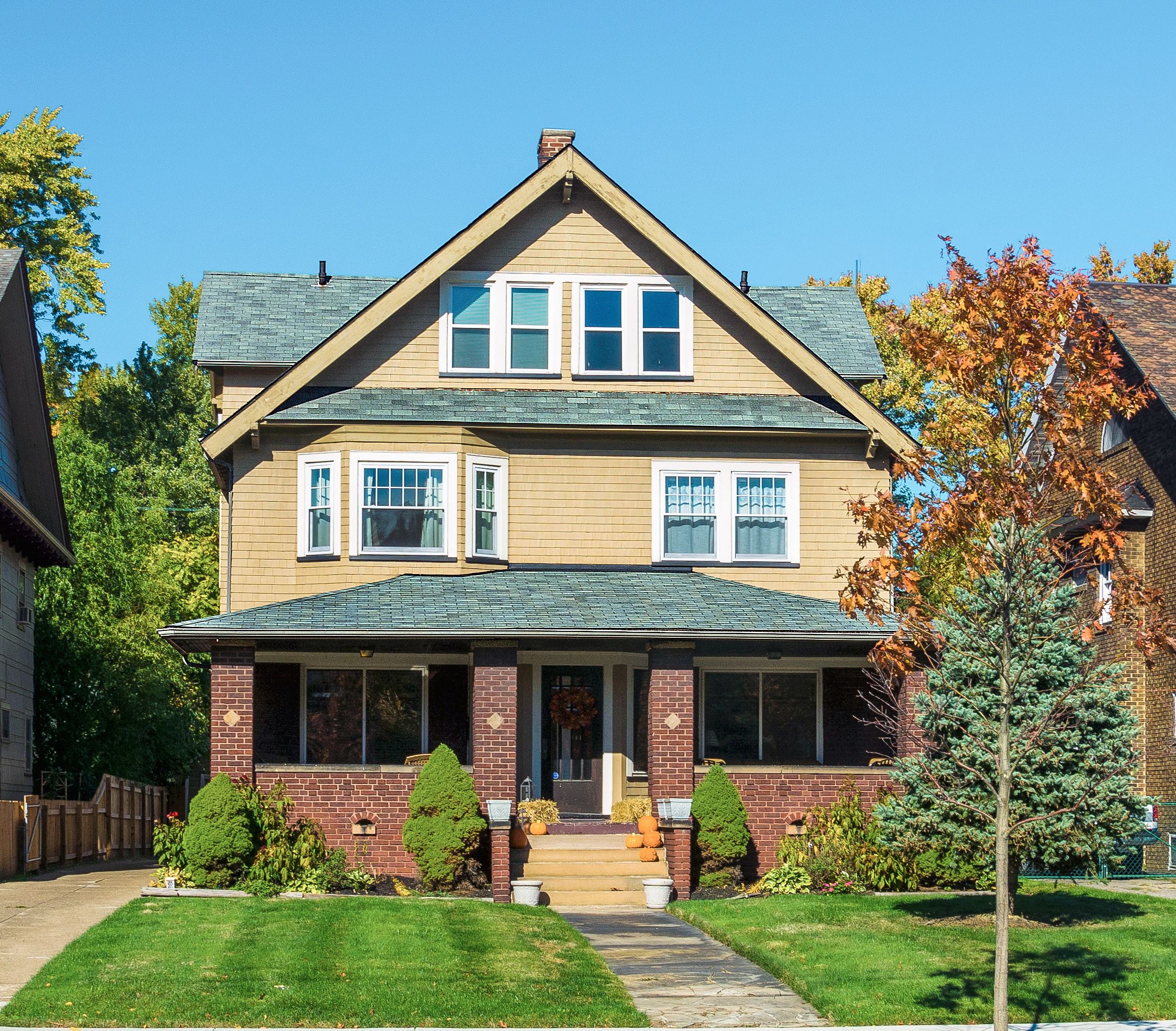 Earth tones tend to be harmonious together. This yellow-green roof is a natural fit for the brick porch's warm colors and the mustard-yellow siding. Like browns, green shingle colors tend to work well with tans and yellows as well as whites.
Similar to shown: Elite Glass-Seal in Empire Green Blend, about $70 per square; TAMKO Building Products
Pick a Color: Gray-Blue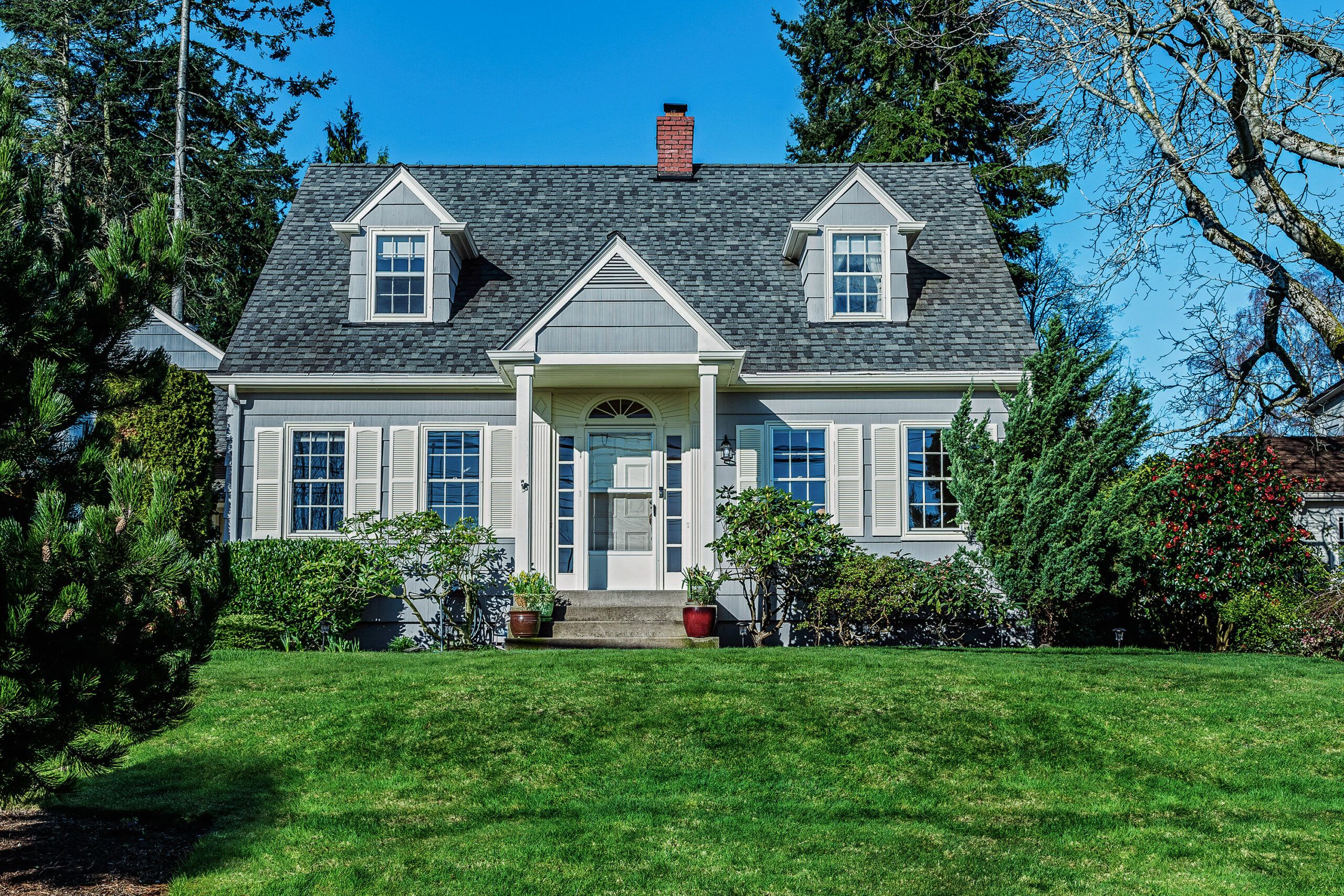 On smaller houses where dormers add color to the roof, look for a dappled shingle. Here, the roof's lighter gray-blue tones reflect the house color, while the darker ones add balance and have a grounding effect.
Similar to shown: Timberline Ultra HD in Biscayne Blue, about $106 per square; GAF
Custom Looks: Pattern Play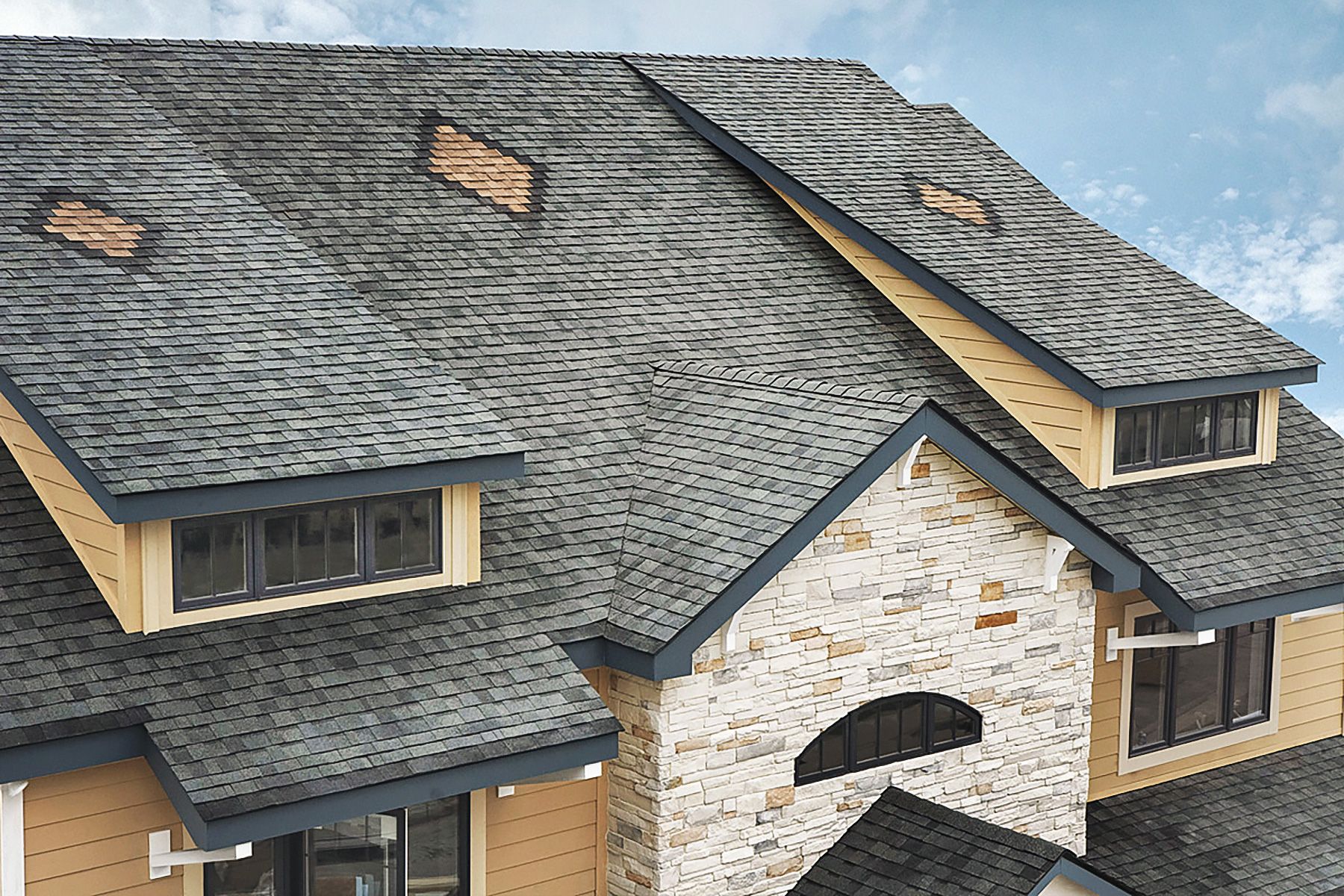 Introduce an accent, like these diamonds, with standard shingles trimmed as needed. To tie it in with the rest of the roof, this pattern incorporates colors that echo the dormer siding and fascia trim.
Shown: Oakridge in Estate Gray, Onyx Black, and Desert Tan, about $97 per square; Owens Corning
Custom Looks: Thatch-Like Curves
Flexible, polymer-modified asphalt shingles can be installed in courses to "flow" over the eased edges of a roof, when it's built to evoke a thatched look, as on the Tudor cottage here.
Shown: Legacy in Natural Wood, about $125 per square; Malarkey Roofing Products
Warranty Fine Print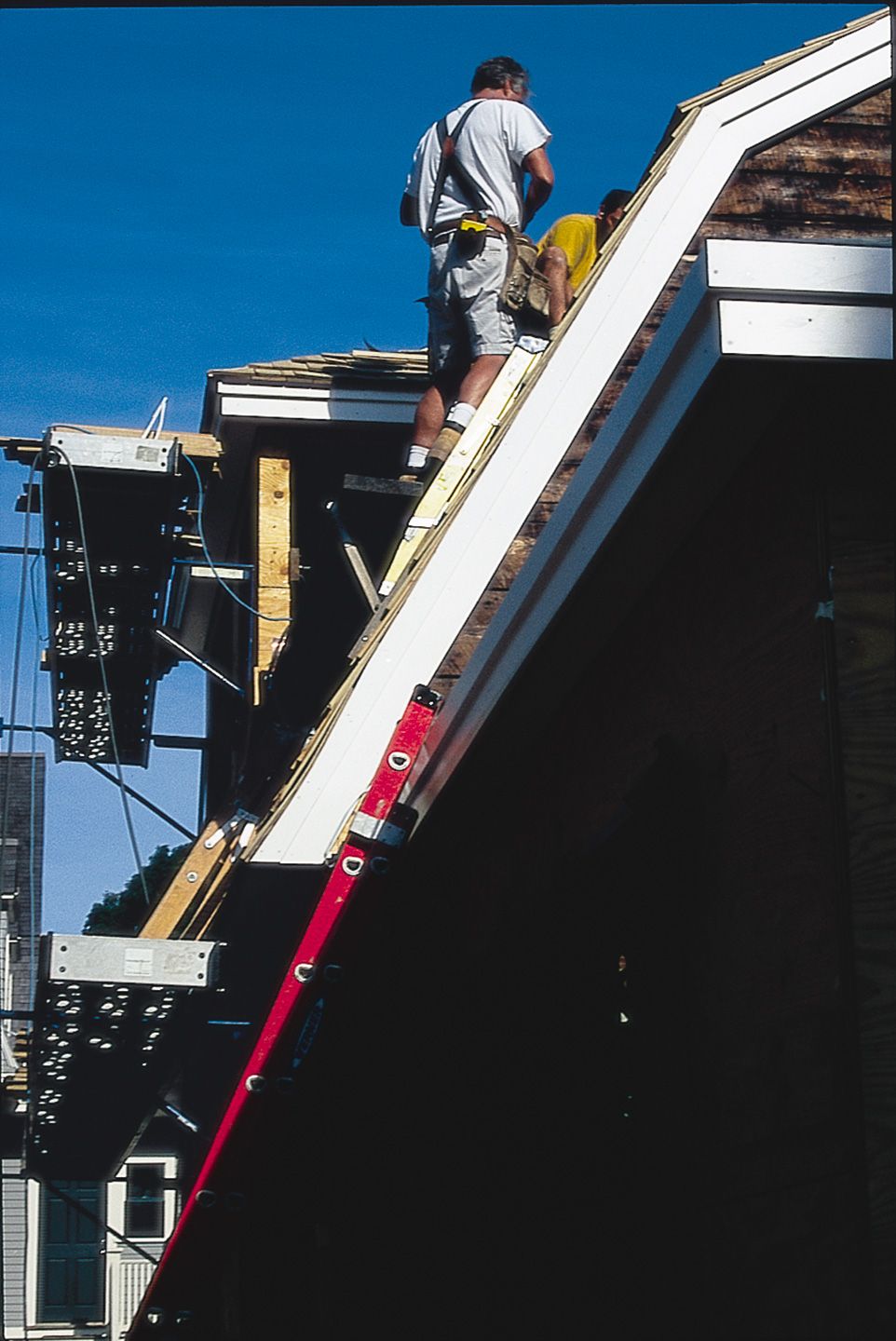 Shingle coverage Three-tab shingles usually carry a 20-, 25-, or 30-year warranty against manufacturing defects; laminated versions carry a "lifetime" warranty, which means for as long as you own the house, or for a maximum of 40 to 50 years. If the shingles fail at any point during that time span, expect a check for a prorated amount.
Total coverage Some manufacturers offer more-expensive warranty packages that, if the roof fails within a set time frame, usually 25 years, they cover the cost of new shingles and the labor to reroof.
Second-owner coverage Buying a house with a new roof? Don't assume you're covered because the roof was recently installed. Ask for the name of the manufacturer, notify the company of the change in ownership, and find out if the warranty transfers to you.
Consider a "Cool Roof"

Dark granules on laminated asphalt shingles absorb the sun's radiation, pushing heat into the building, which explains why an attic can be 50 to 85 degrees warmer than the outside temperature on a hot summer day.
Cool-roof asphalt shingles help lower that difference to just 5 or 10 degrees by using granules coated with a highly reflective pigment. Some shingles are EnergyStar rated. Others have been tested by the Cool Roof Rating Council; when comparing these products, look for the highest numbers in solar reflectance and thermal emittance, both on a scale from 1 to 100. Expect to pay anywhere from 10 to 50 percent more for cool-roof shingles.
While You're At It…Cupola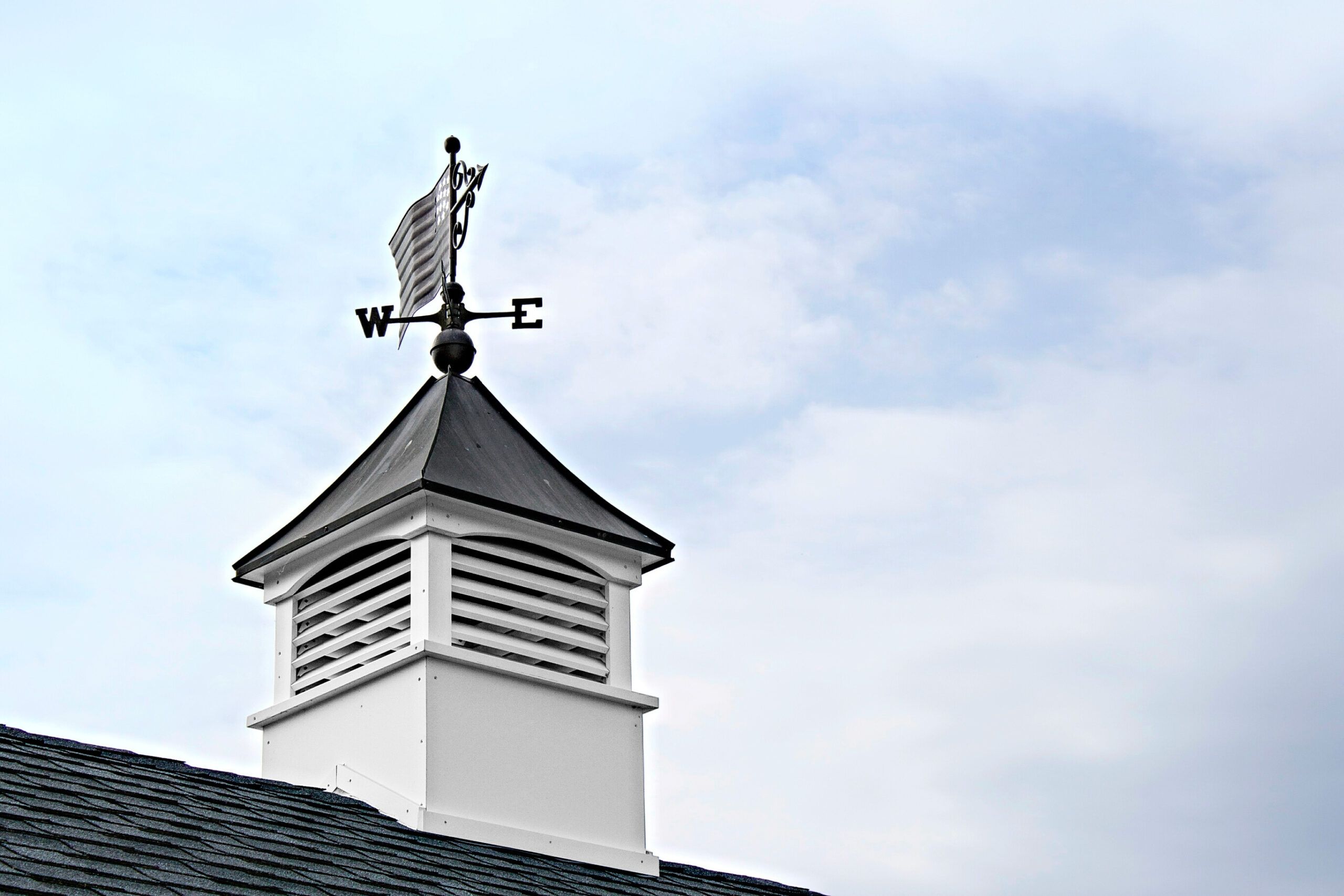 Tearing off an old roof offers the opportunity to have your roofing contractor add one of these upgrades.
Before ridge vents became standard, cupolas were used to cool houses and barns. Fitted with louvers, or electronically controlled windows, they help draw cool air in through soffits or open windows, then vent warm air from the top of the building.
While You're At It…Copper Gutters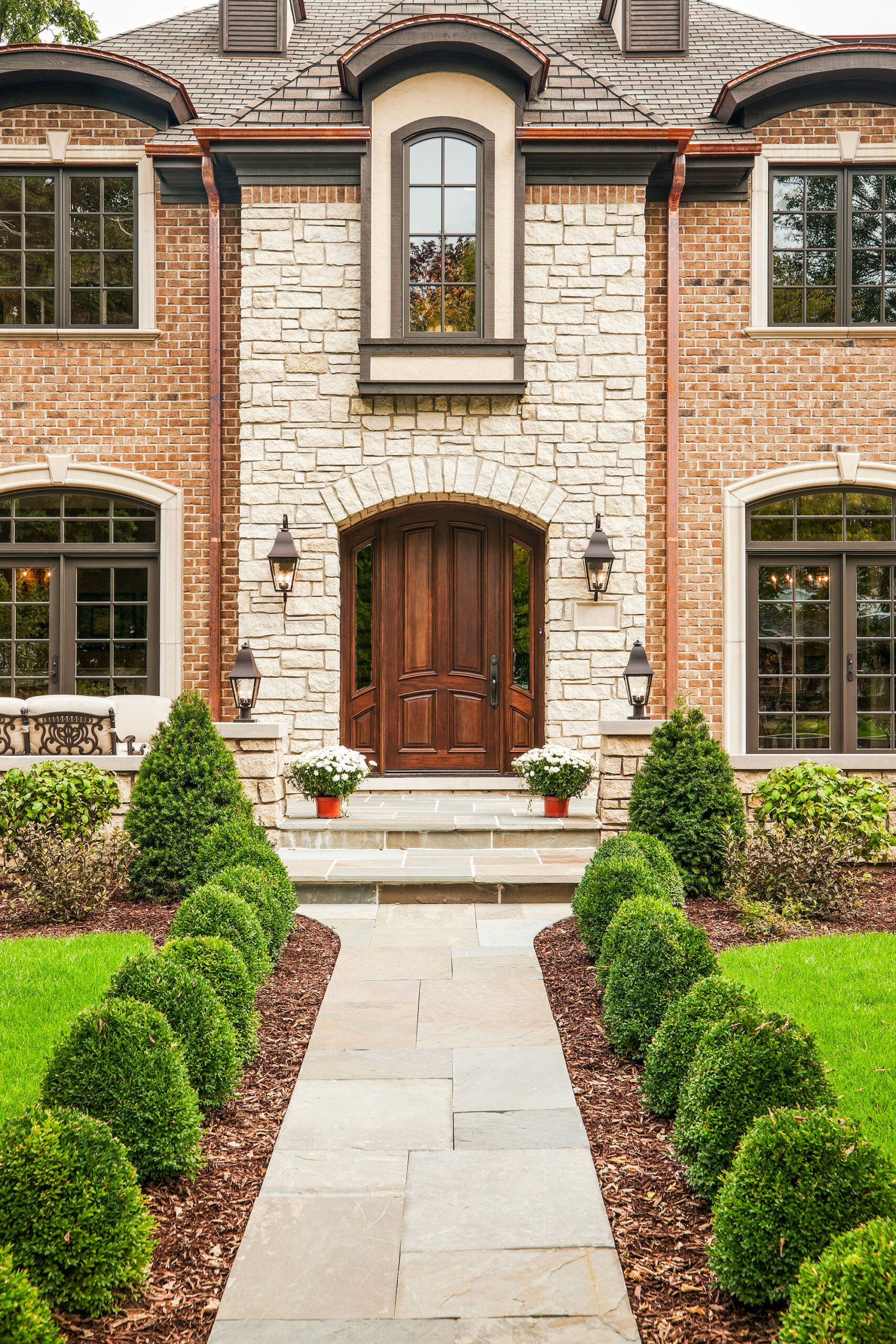 Reroofing estimates often include the cost of new gutters because your existing troughs have to come off. Upgrading to copper gutters costs more than twice as much as vinyl or aluminum, but they add style (and function) that should last a lifetime.
While You're At It…Skylight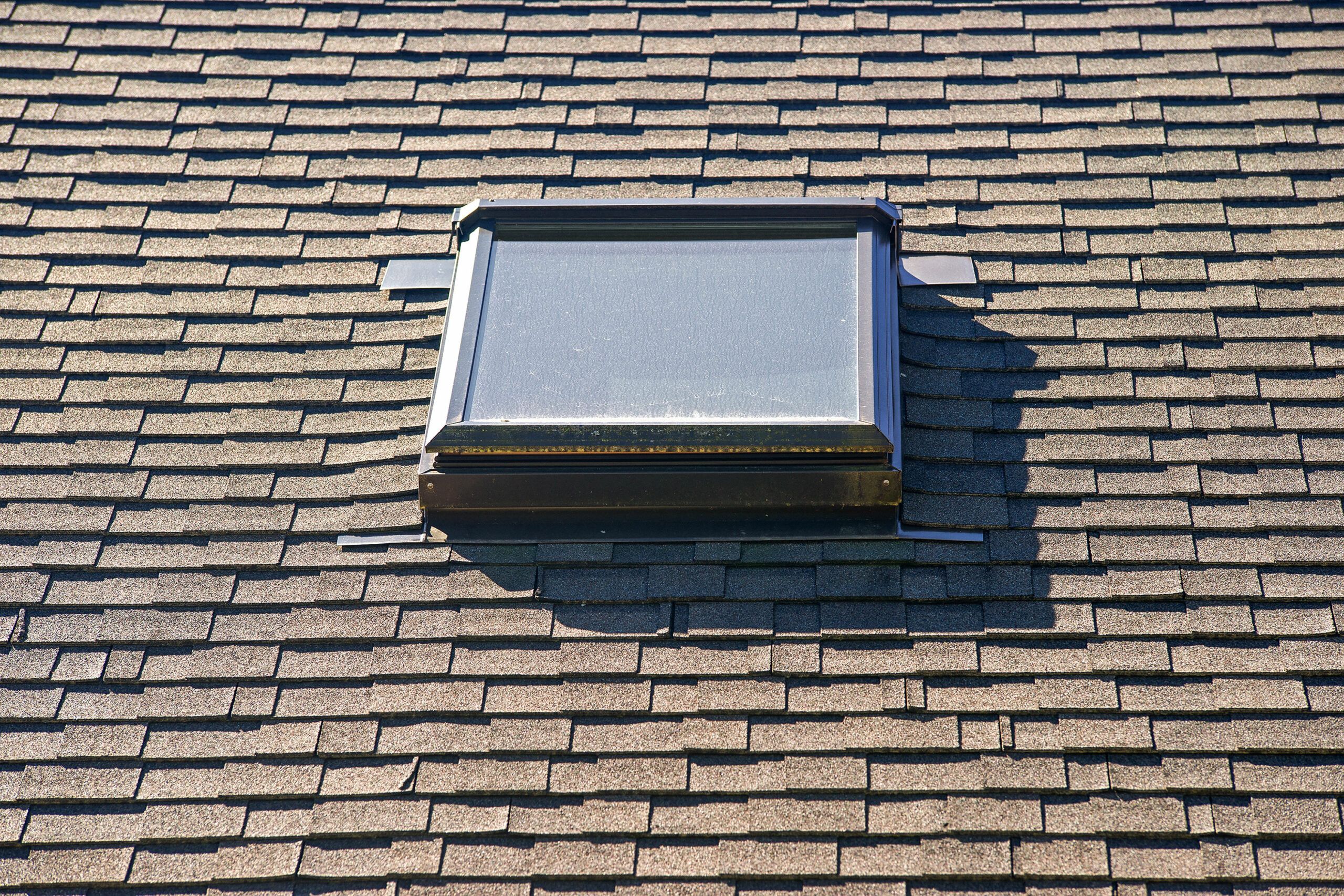 Brightening up a living space with a roof window might be easier than you think. First, the roofers cut the sheathing and frame an opening, then cut a corresponding hole in the ceiling. A light shaft, built like walls, then joins the two to bring daylight into the house.