If you're a homeowner who loves the look and feel of a bygone era, we have a number of budget-friendly home accents that achieve just that in no time.
Vintage Home Decor Ideas
Ceiling Medallions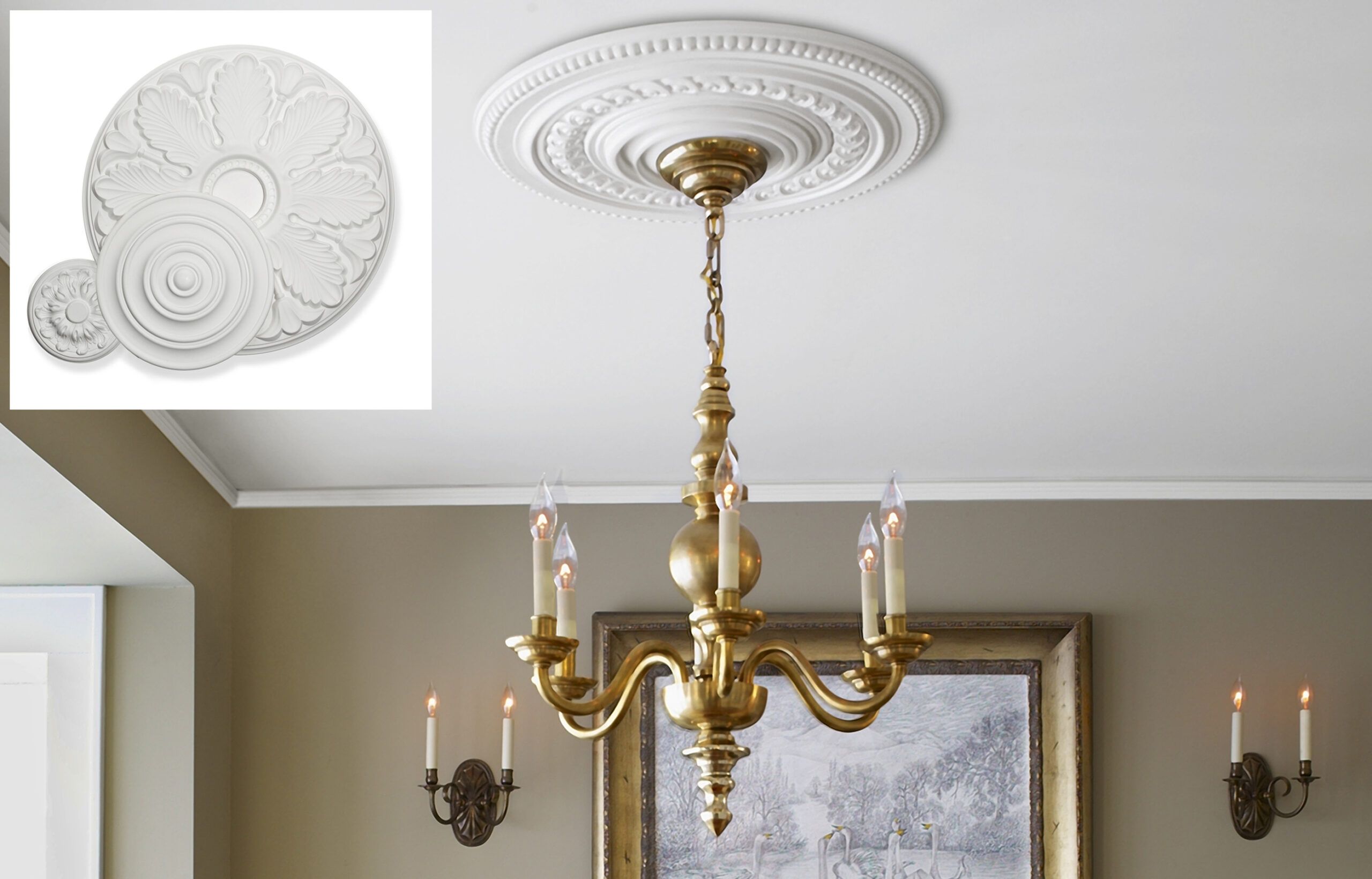 The look: An architectural detail used purely for decoration by American colonists took on a practical purpose in Victorian-era homes: concealing the holes required to retrofit hanging gaslighted fixtures. They add texture and shadow lines, but even by today's standards plaster medallions are a luxury, and they need to be installed by a skilled craftsman, which can be costly.
The shortcut: Polyurethane medallions made from molds have all the detail of plaster but very little of the weight. Installing one—either for decoration only or to hide an electrical box—requires just a few beads of construction adhesive.
Shown: A medallion with a pronounced leaf detail (small) suits an Italianate or a Second Empire home. For a Greek Revival, cove circles (medium) or flatter acanthus leaves (large) make a better match with the interior molding. $13-$65; Ekena Millwork
Tip: To replicate the texture of real plaster, mix joint compound with water until it reaches a pancake-batter consistency, then brush it onto the medallion before installing it.
Brick Walls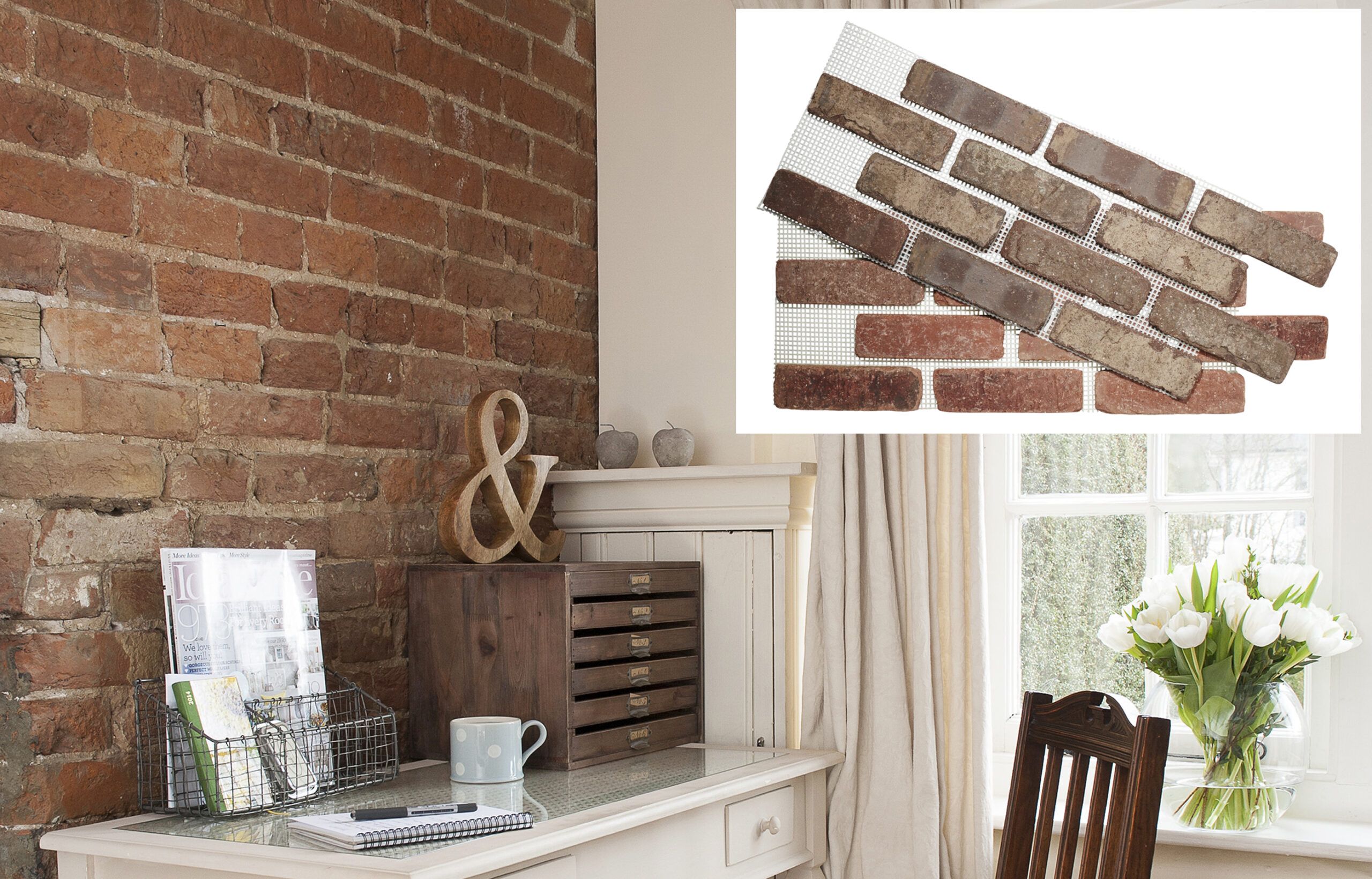 The look: Colonists initially built chimneys with clay bricks, and the material's varying tones, from red to blue-black, appear in nearly every architectural style that followed.
The shortcut: These ½-inch-thick veneers are glued to a mesh backing that bonds to drywall like tile—no masonry skill, cement mixing, or troweling required.
Shown: Dark bricks, like these in Café Mocha (top), spent a lot of time close to the fire and were often used in Colonial and Gothic Revival homes. The red hues of the bricks on this sheet of Dixie Clay (bottom) come from southern Utah sand, but the classic color fits in houses of any region or style. $9.30 per square foot; Brickweb
Tip: Skip renting a tile saw—cut the bricks with a circular saw fitted with a diamond blade and plugged into a GFCI outlet. Use a pierced water bottle to dribble water onto the blade to keep dust down while cutting.
Ceiling Tiles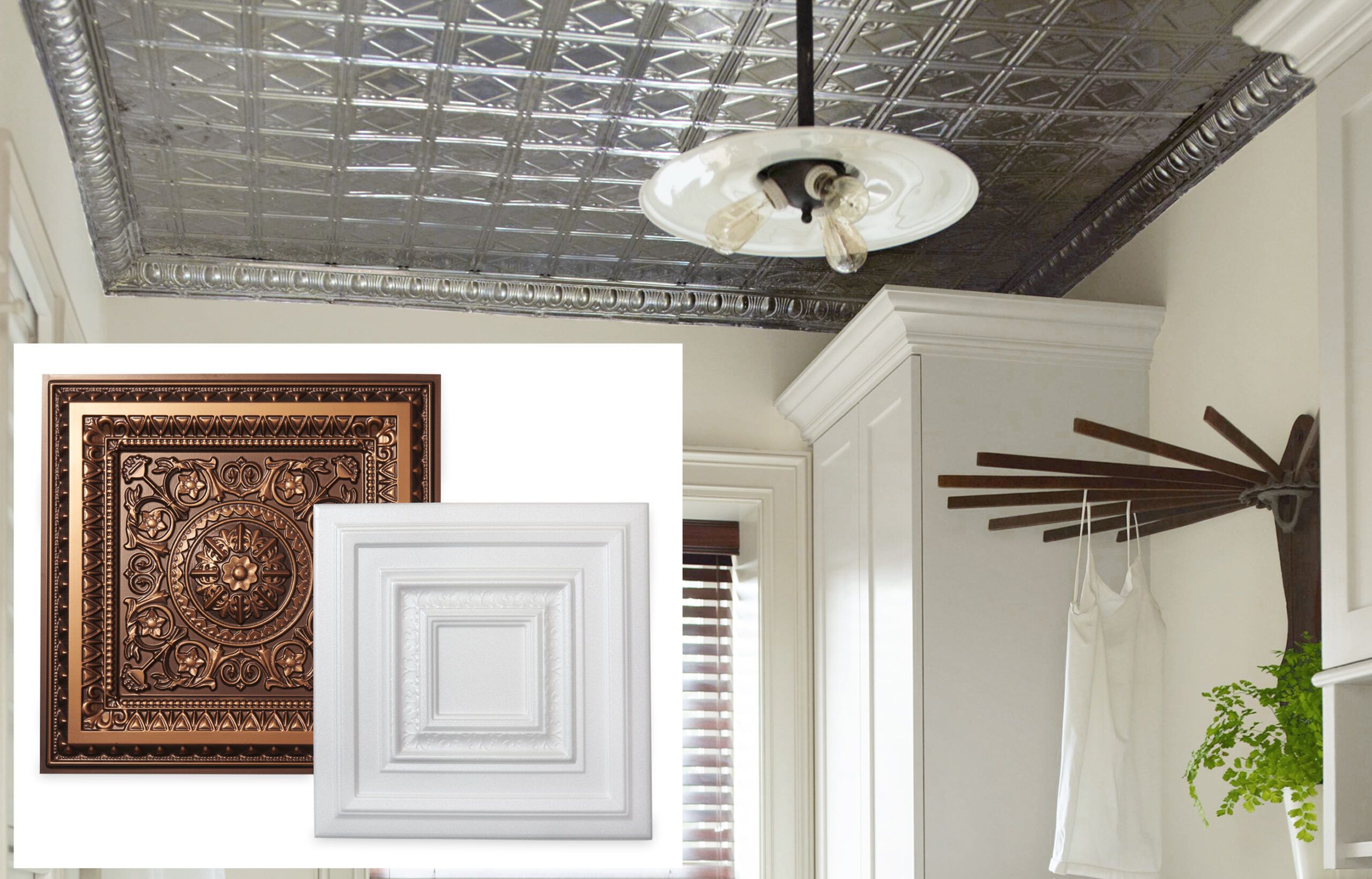 The look: Stamped steel came into fashion when Victorian homeowners used panels as a less expensive way to mimic decorative plaster (itself a less expensive way to get the look of carved wood or stone) while providing some fire protection. It's an example of the age-old practice of replicating vintage charm with newfangled materials.
The shortcut: PVC and foam tiles express all the embossed detail of metal but can be trimmed with a utility knife and stuck to the ceiling with adhesive. Which is to say, the work goes much faster than using metal snips and nails.
Shown: La Scala's PVC rosette pattern (left) uses two shades of antiqued copper for a Victorian-era look; $5.50 per square foot. The raised leaf motif of the Styrofoam Chestnut Grove panel (right) is typical of Greek Revival interiors. $1.50 per square foot; both, Decorative Ceiling Tiles
Wide-Plank Floors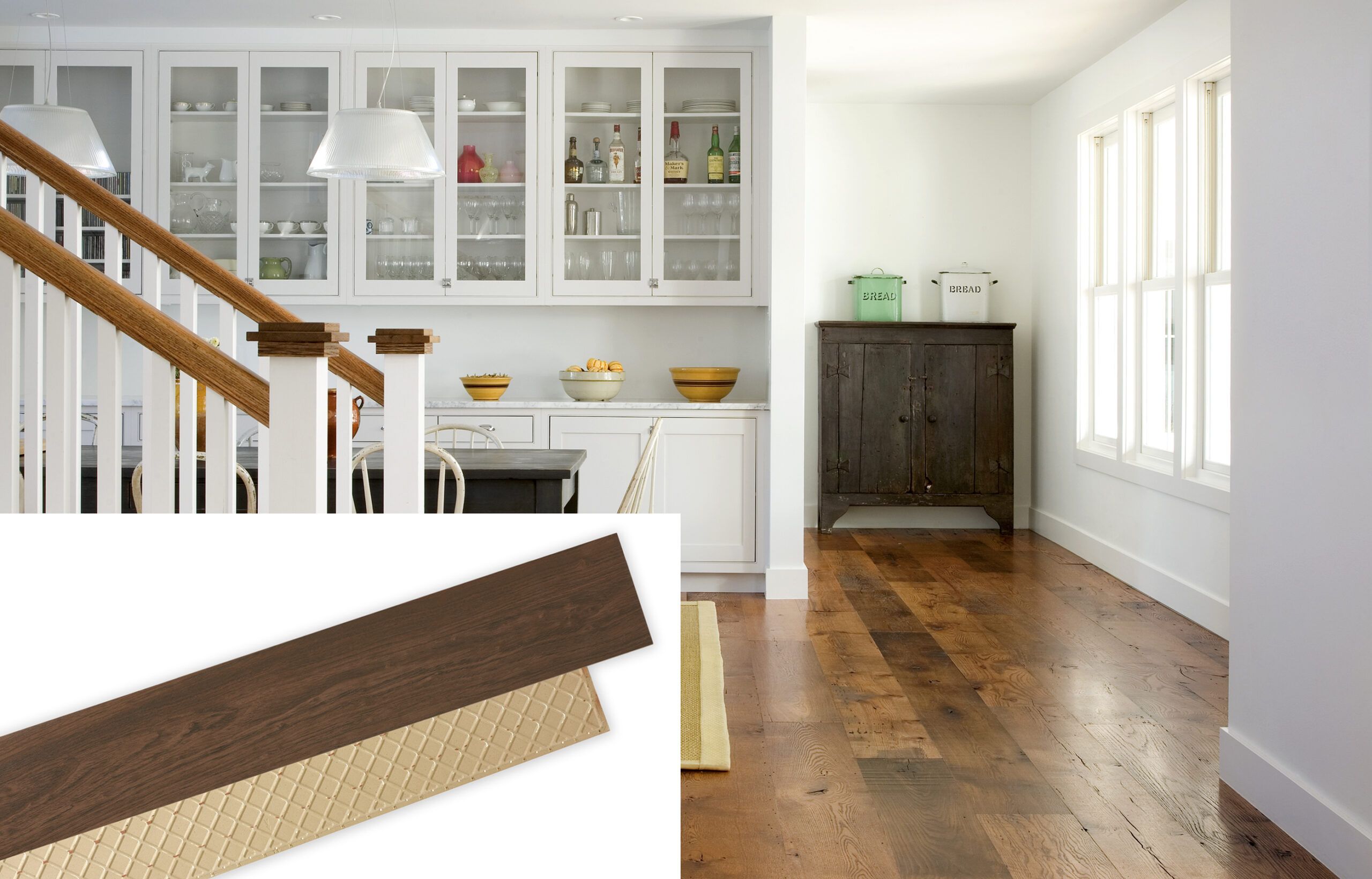 The look: The new machines of the Industrial Revolution gave owners of Italianate and Gothic Revival homes some of the first uniformly milled tongue-and-groove wood floors. Hardwood has ranked high on the charm list ever since, but the real thing isn't always a sensible choice in hardworking kitchens.
The shortcut: Planks of porcelain tile shrug off scratches and spills and owe their realistic wood look to an ink-jet printer that uses two or three layers of glazing (depending on the wood species) to mimic flatsawn boards.
Shown: This 6-by-36-inch tile replicates the warm tones of stained hardwood and comes in 25 other shades. $3.60 per square foot; Lumber Liquidators
Tip: To create the natural look of random-length wood planks, be sure to stagger the joints at least 12 inches course to course.
Kitchen Countertops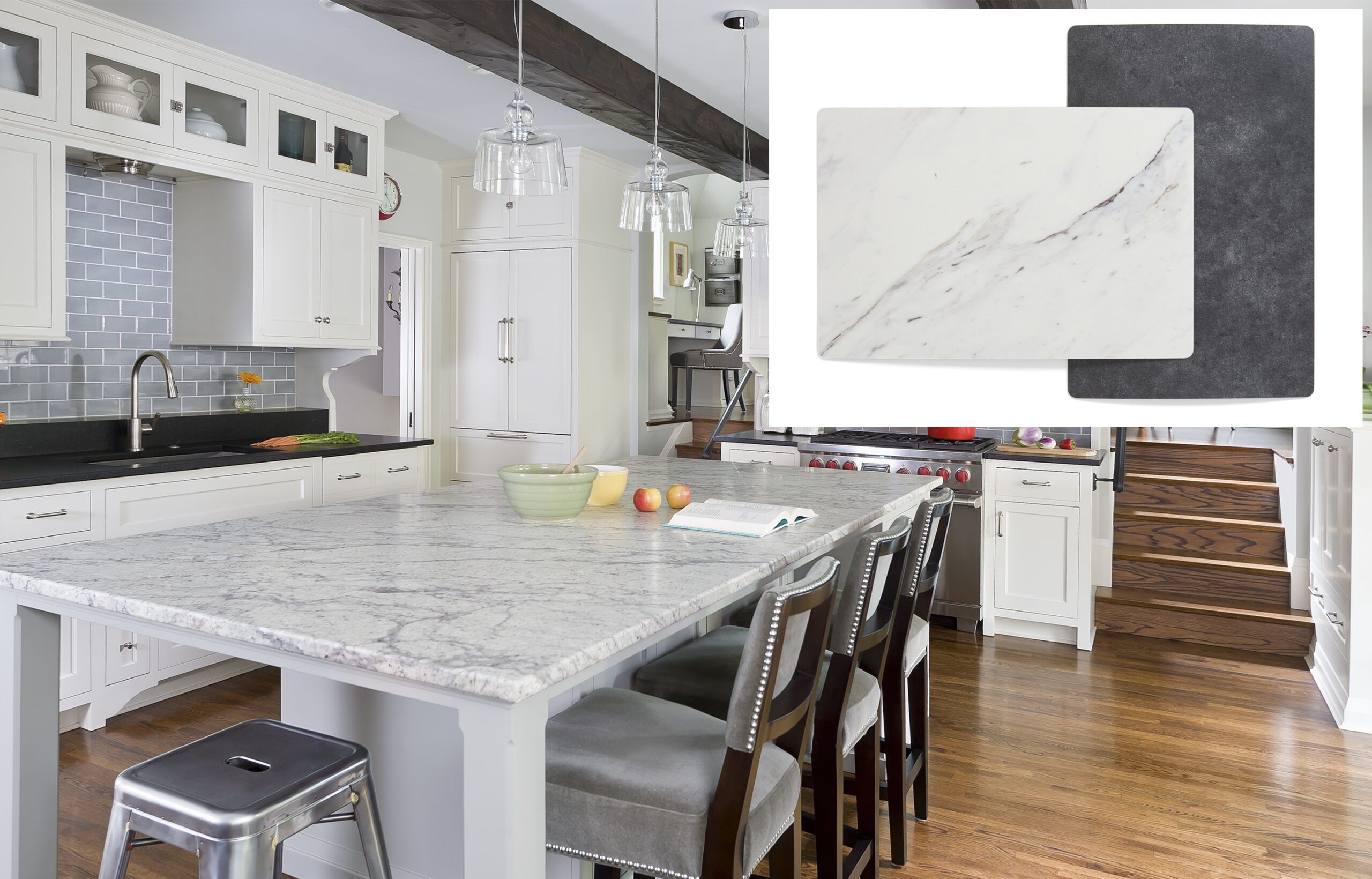 The look: By the 1800s, countertop materials such as marble and soapstone started replacing wood in kitchens along the East Coast. Stone, while durable, requires care to guard against staining.
The shortcut: Laminate, which costs about half what real stone does and needs little maintenance, has upped its faux-stone cred with realistic rounded or beveled edges—no more brown seams. That makes it a dead ringer for what might have been in a 19th-century kitchen.
Shown: The veining on this faux-marble Calcutta (right) is evenly spread throughout the slab, an improvement on the real thing. Laminate soapstone (left) doesn't require oiling. About $33 per square foot, installed; Wilsonart
Tip: Remove stubborn stains from laminate by letting undiluted bleach sit for up to two minutes; then rinse with warm water, and dry.
Decorative Plaster Walls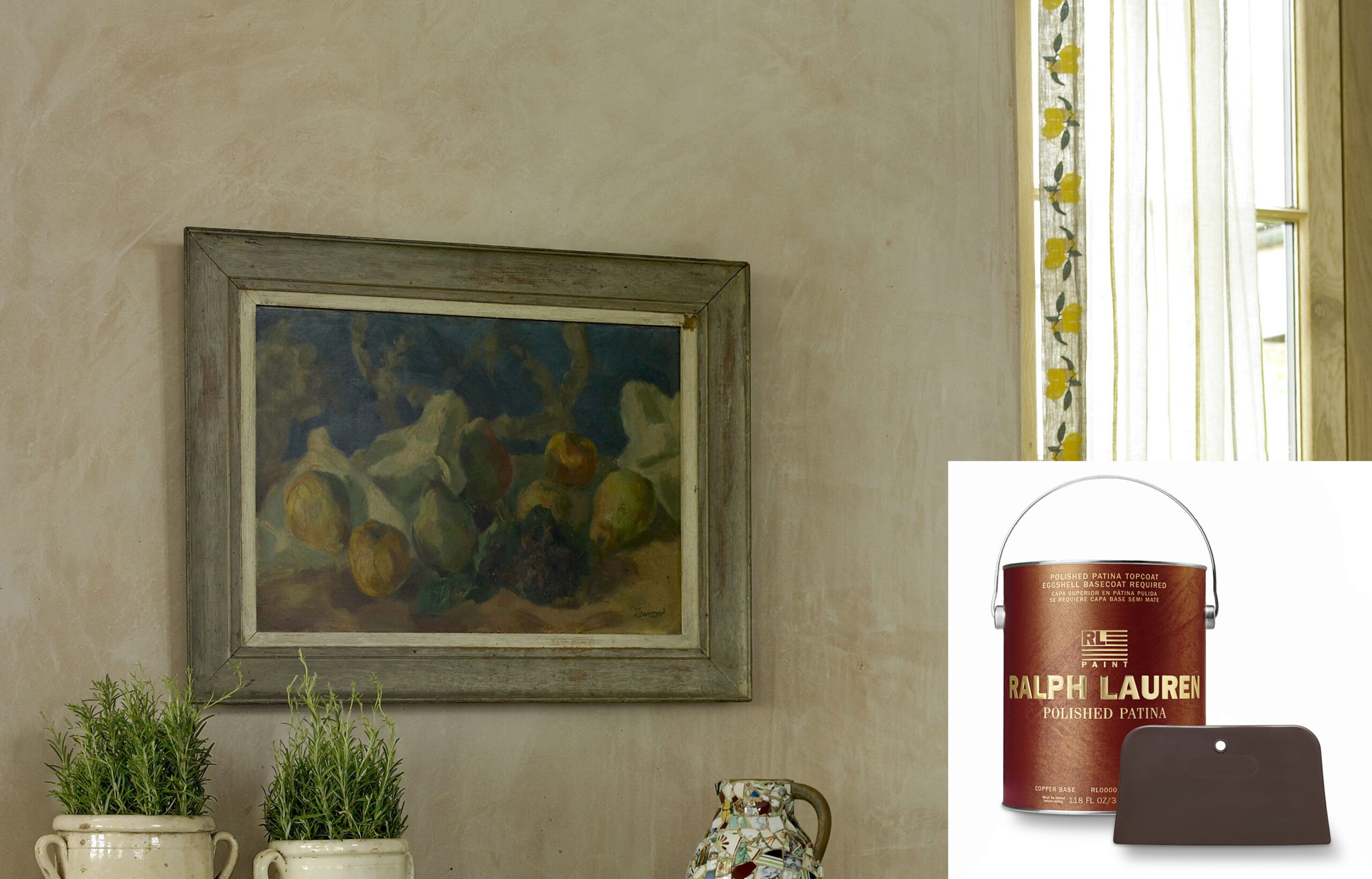 The look: During the Renaissance, thrifty Italian plasterers replicated the color variation of stone, using inexpensive materials like marble dust, to elevate the material's finish. The trend caught on stateside after an 1850 stylebook changed the way craftsmen finished plaster, and the look evolved. The real deal involves a pro troweling the finish onto the wall, blending in pigments to get a depth of color, then leveling the surface smooth.
The shortcut: You can pull off a similar effect by spreading two coats of specialty paint with a putty knife, producing a finish adaptable enough to blend in with everything from old-world interiors to the stuccoed rooms of the Southwest.
Shown: Applying two base coats of regular paint plus two top coats of this faux finish creates a wall with subtle variations in texture and color. $130 to finish 400 square feet; The Home Depot
Tip: To distribute the top coat evenly, hold the kit's plastic knife at an angle to the wall, and keep a rag handy to wipe off any clumps that dry on the tool's edge.
Claw-Foot Tubs
The look: What started as a Victorian-era invention, bonding porcelain to cast iron, became a bathroom standard after World War I, when easy-to-clean 300-pound claw-foot tubs graced many homes of the era, such as Colonial Revivals, Tudors, and Neoclassicals. Charming as these tubs are, they're not exactly easy to haul upstairs.
The shortcut: Wallet-friendly and lightweight, an acrylic tub takes the same classic shape and is easier on your floor joists.
Shown: This 60-pound version has details like chrome ball-and-claw feet, and because the color is solid throughout, scratches tend not to show. $890, including tub filler; Vintage Tub & Bath
Crown Moldings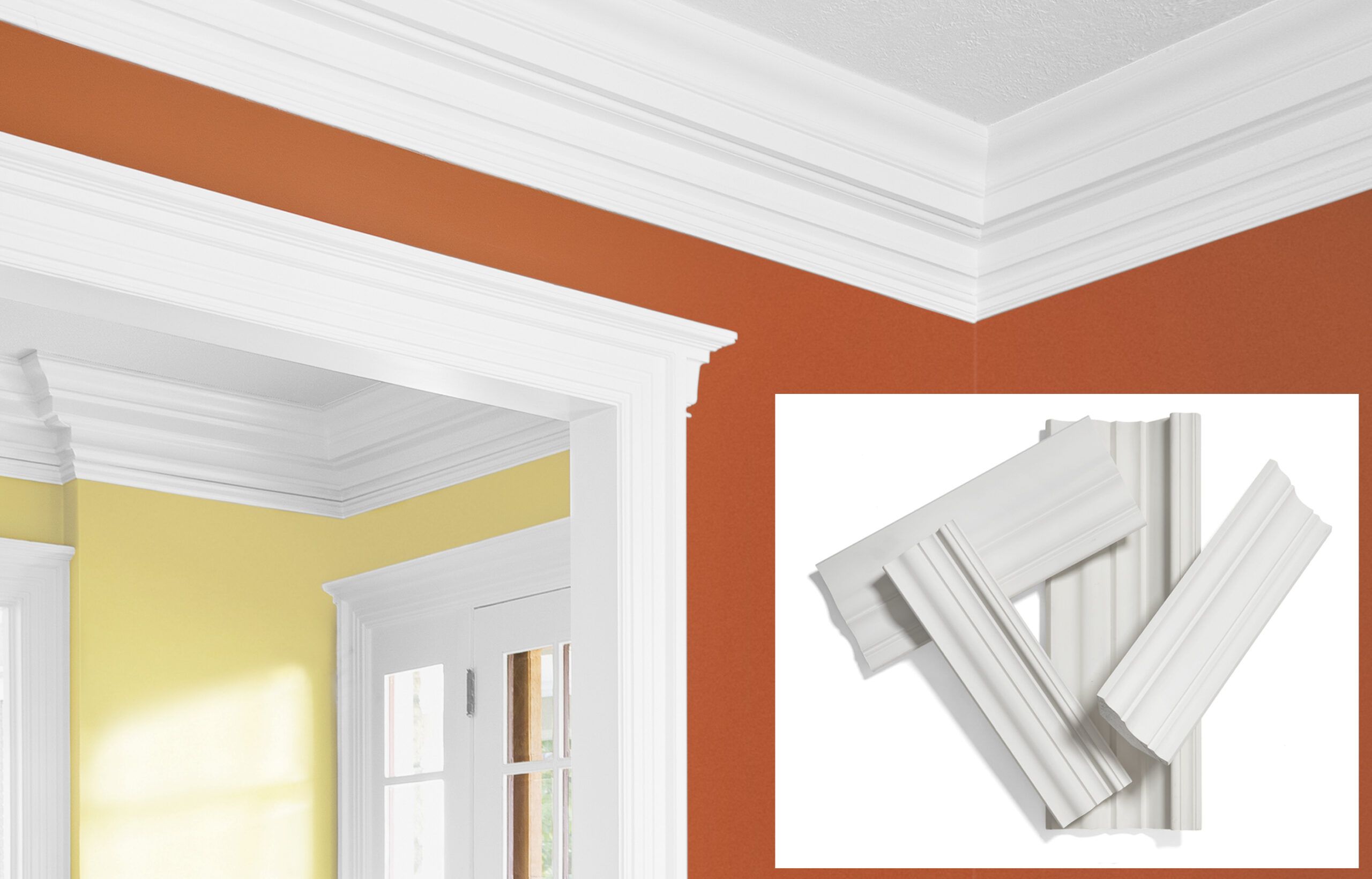 The look: The Colonial Revival style borrowed heavily from earlier Georgian and Federal prototypes and often showcased rich-looking wood cornices built up in layers, miter by miter.
The shortcut: This molding's extruded-foam body has the crisp details and shadow lines of a stepped wood crown, but it comes as one piece. The profile's coating, a mix of fiberglass and acrylic plaster, takes paint well and shrinks less than wood, keeping miters tight. It adheres to the ceiling with dabs of joint compound, which also fills and hides seams—no nails required.
Shown: These profiles range from 5 to 9 inches tall and are appropriate for Colonial Revival and Craftsman-style rooms with ceilings up to 9 feet high. Starting at $1.85 per linear foot; Canamould.com
Radius Moldings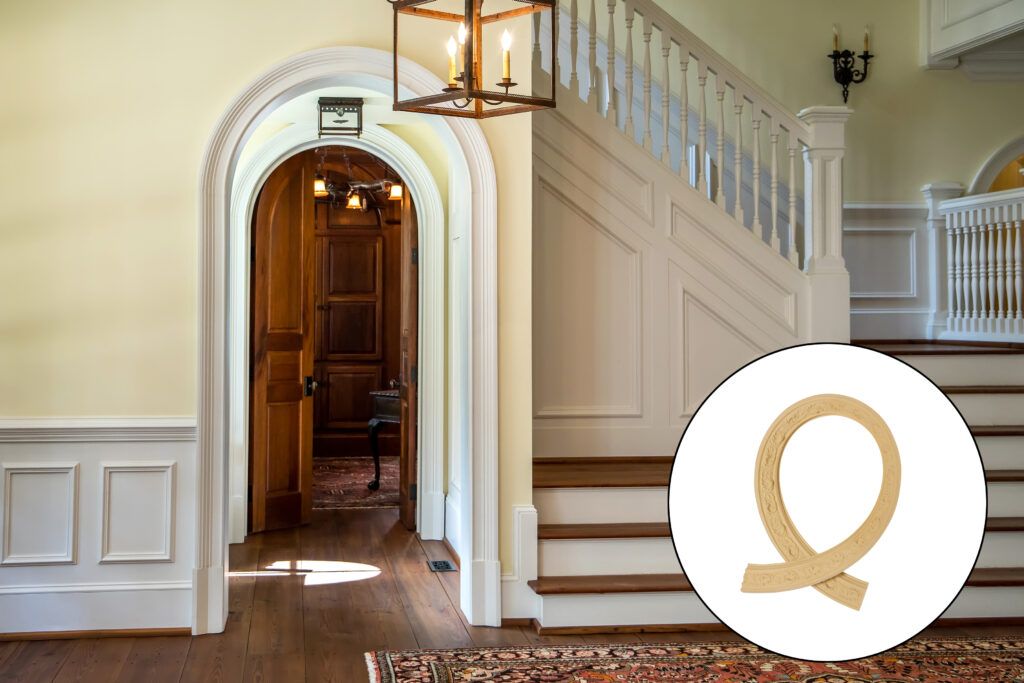 The look: Arched interior openings date back to the Federal style but became more common after industrialization gave us circular saws and milling machines, making carved and bent wood easier to produce. Today, finishing curves with wood molding is an expensive and time-consuming process that requires relief cuts or steam bending to build up the look in layers.
The shortcut: Rubber profiles easily bend around curves; you can use traditional tools to install them, and they take paint and stain well. All of which makes them typically less expensive than using real wood.
Shown: Rubber molding can be ordered to match any style; the repeating leaf pattern here suits a Victorian-era archway. $11 per linear foot; Flex Trim
Tip: Flexible molding is easier to work when it's warm. Make it pliable by letting it sit in the sun or heating it in an oven to 80-degrees F.
Roofing Tiles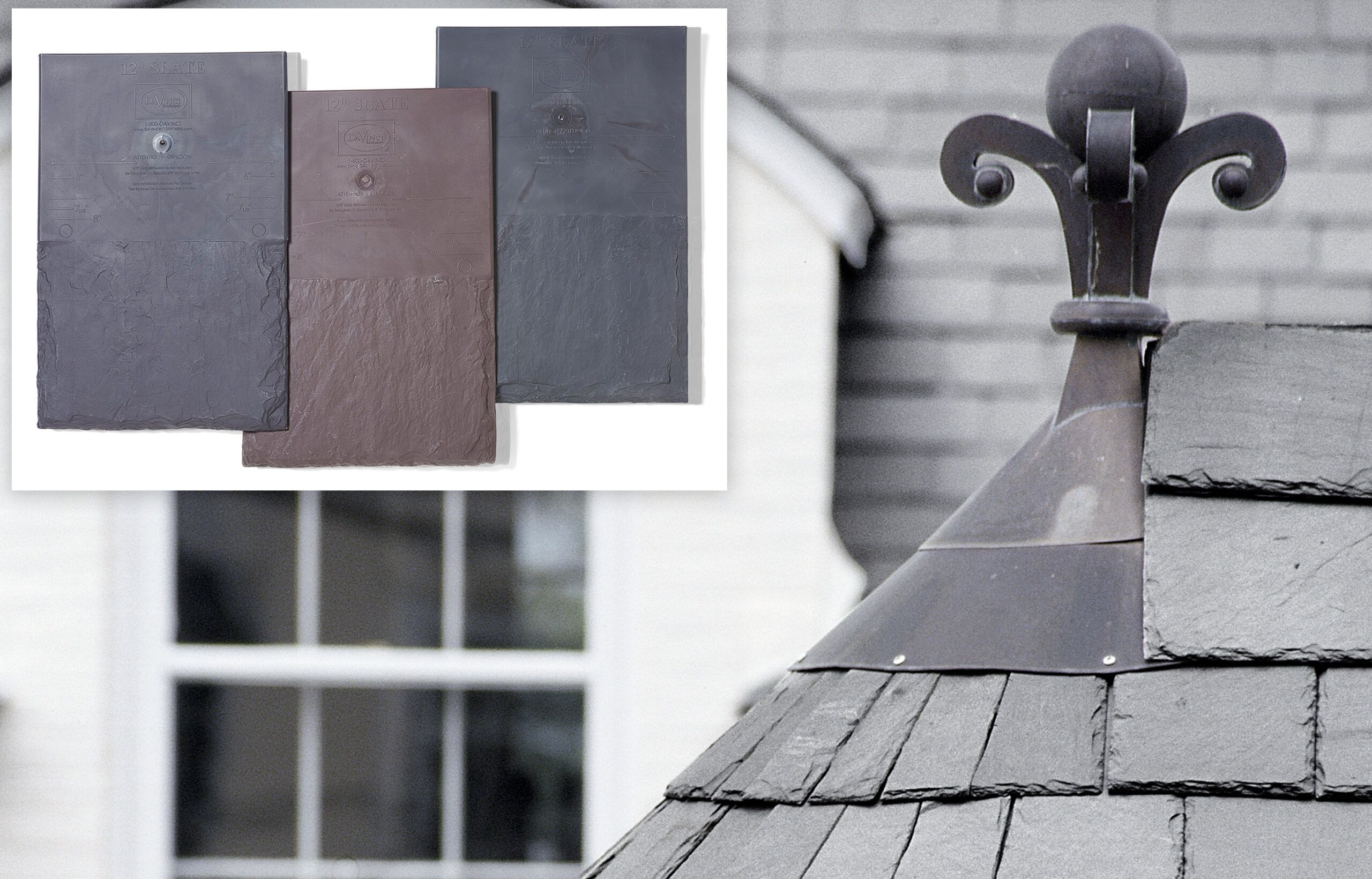 The look: Until the Civil War, slate was used sparingly, mostly on important Greek Revival, Second Empire, and Queen Anne homes located near a slate source. The fashion spread to other styles and regions as more quarries opened and as architectural stylebooks began drawing attention to it.
The shortcut: Made from plastic to look like ½-inch-thick slate, this crack-proof synthetic version costs about half as much as the real thing, and installation is faster, saving on labor. Because it's lightweight, this slate can replace a roof that currently has asphalt shingles without the need for any additional structural support.
Shown: The European blend uses a mix of gray to dark-violet shingles for a look commonly used around the 1840s. Starting at $2.85 per square foot; DaVinci Roofscapes
Tip: Synthetic slate comes in 50 standard colors. Here's what you need to know to keep it real: Northeastern Greek Revivals used black or gray slate. Gothic Revival and many Victorian styles mixed up to four different colors. Italianates often had reddish-clay-colored slate.
Decorative Brackets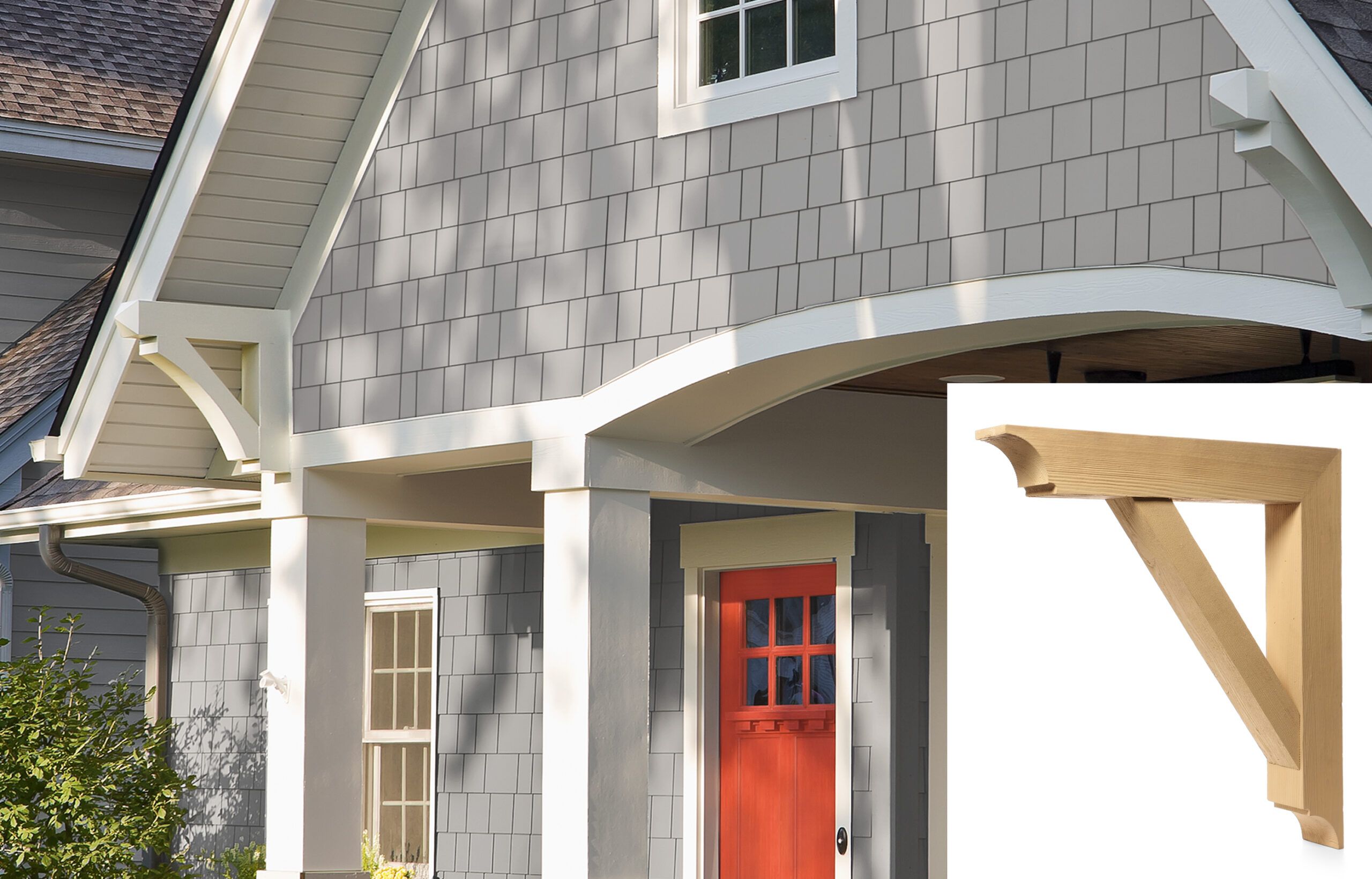 The look: Brackets turn up in many architectural styles. Second Empire homes had beefy ornamental ones tucked under mansard roofs, while a simple 4×4 style was a common detail on many later Craftsman homes.
The shortcut: Adding these nonstructural details is a lot easier when they're made from low-maintenance, lightweight polyurethane and require only a few screws and some construction adhesive to install.
Shown: This chunky silhouette features an embossed wood grain that would fit right into a Craftsman home's porch or under its gable ends. $93; Fypon
Tip: Use an acrylic gel stain instead of a traditional liquid stain to grab the ridges better on textured polyurethane parts.
Shingle Siding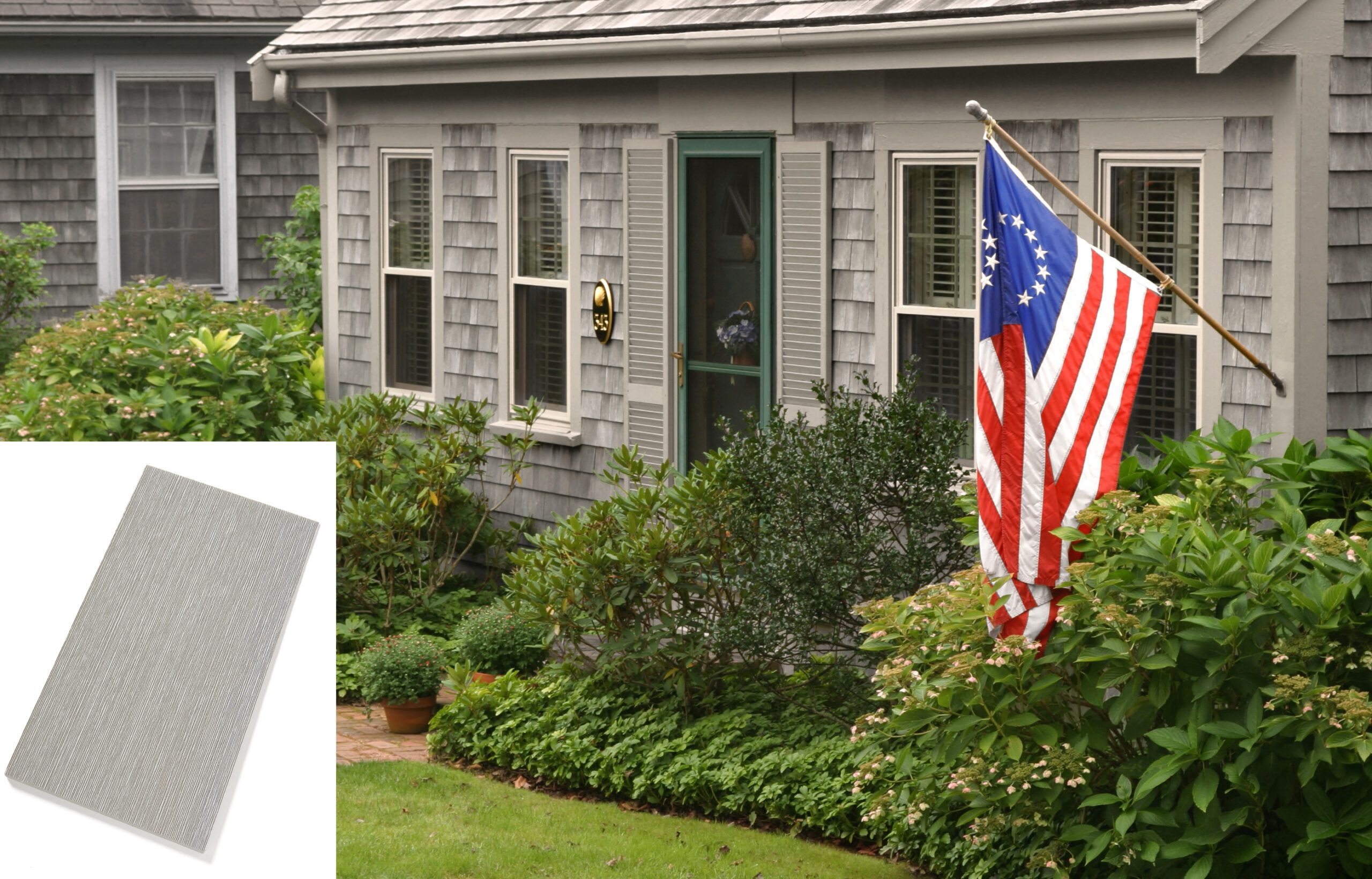 The look: Multiple colors of brightly painted cedar shingles are commonly associated with Queen Anne homes, but the look stuck around through the Craftsman period in the early 20th century. It takes upkeep to prevent paint from peeling, and stained shingles require recoating every 4 to 10 years to keep the color uniform.
The shortcut: PVC shingles, milled with crisp details to mimic the real thing, mean less maintenance, and the Sherwin-Williams finish is covered by a 25-year warranty.
Shown: For a more reserved option, side your home with shingles in a single color, like this gray Mystic Haze, one of 18 shades. $6.50 per square foot; Jain Building Products
Tip: For the most traditional look, install shingles with a 5-inch exposure on each course.
Exterior Door Trim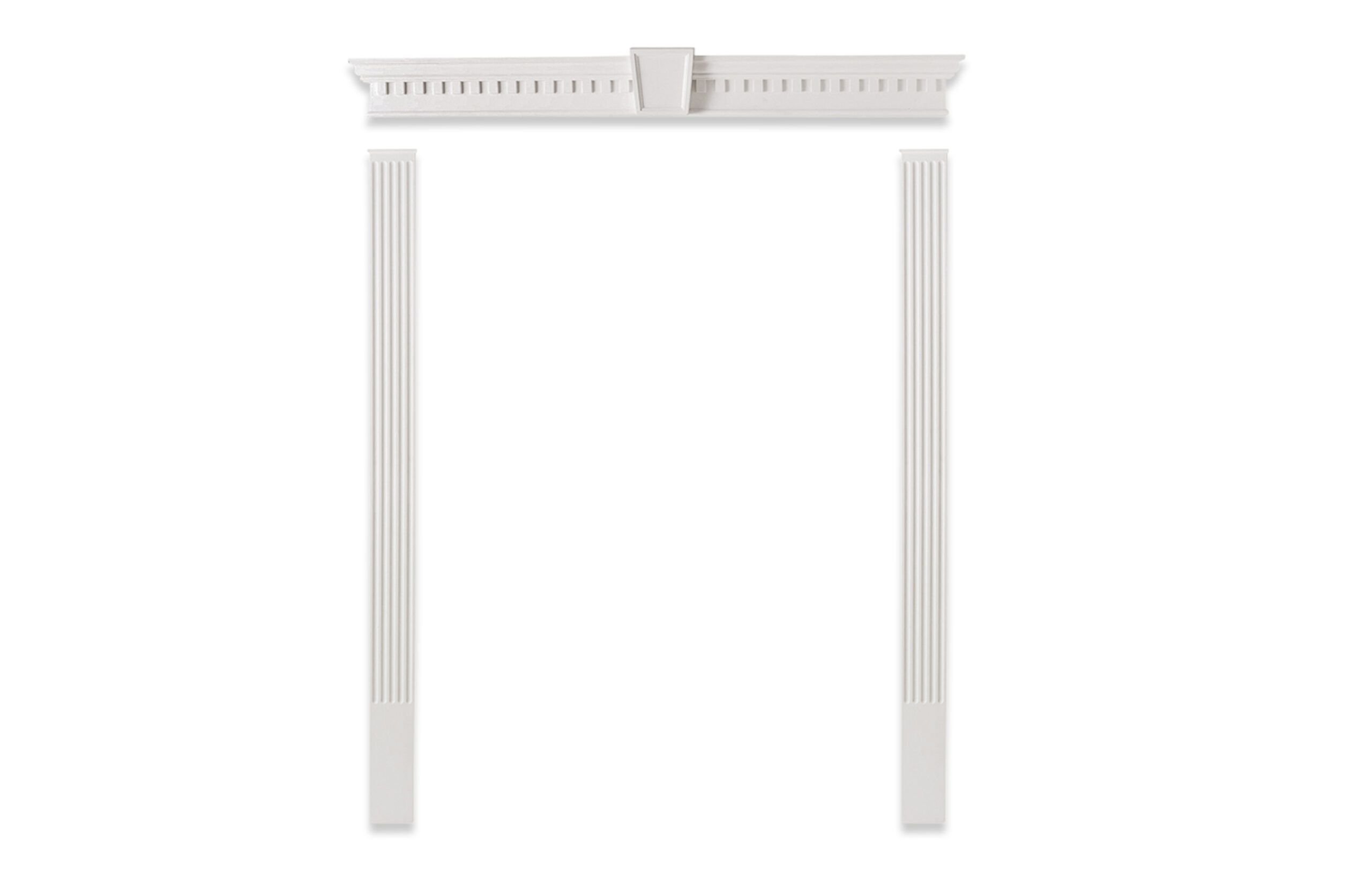 The look: The Georgian and Federal architectural periods of the 1700s introduced ornate trim surrounding entry doors. Carved casing often flanked the door, which was topped with dentil molding and sometimes a keystone as a way to reinforce the symmetry. But keeping up the appearance of painted wood trim with details like the tiny notches of each dentil or concave fluting is a challenge. Worse, it's easy to spot flaws while standing at the door.
The shortcut: Polyurethane trim is the perfect surrogate for carved wood: It's more stable than wood and won't rot, warp, or crack, so paint holds up better.
Shown: With basic tools and an afternoon's work, this four-piece kit caps an entryway with molding styles that date back to Roman times. $119; Focal Point
Tip: Drop the hammer and use a pneumatic nail gun—or trim screws—to install this kit. Polyurethane dents easily, and one stray hammer swing can crush molding details.
Carriage Doors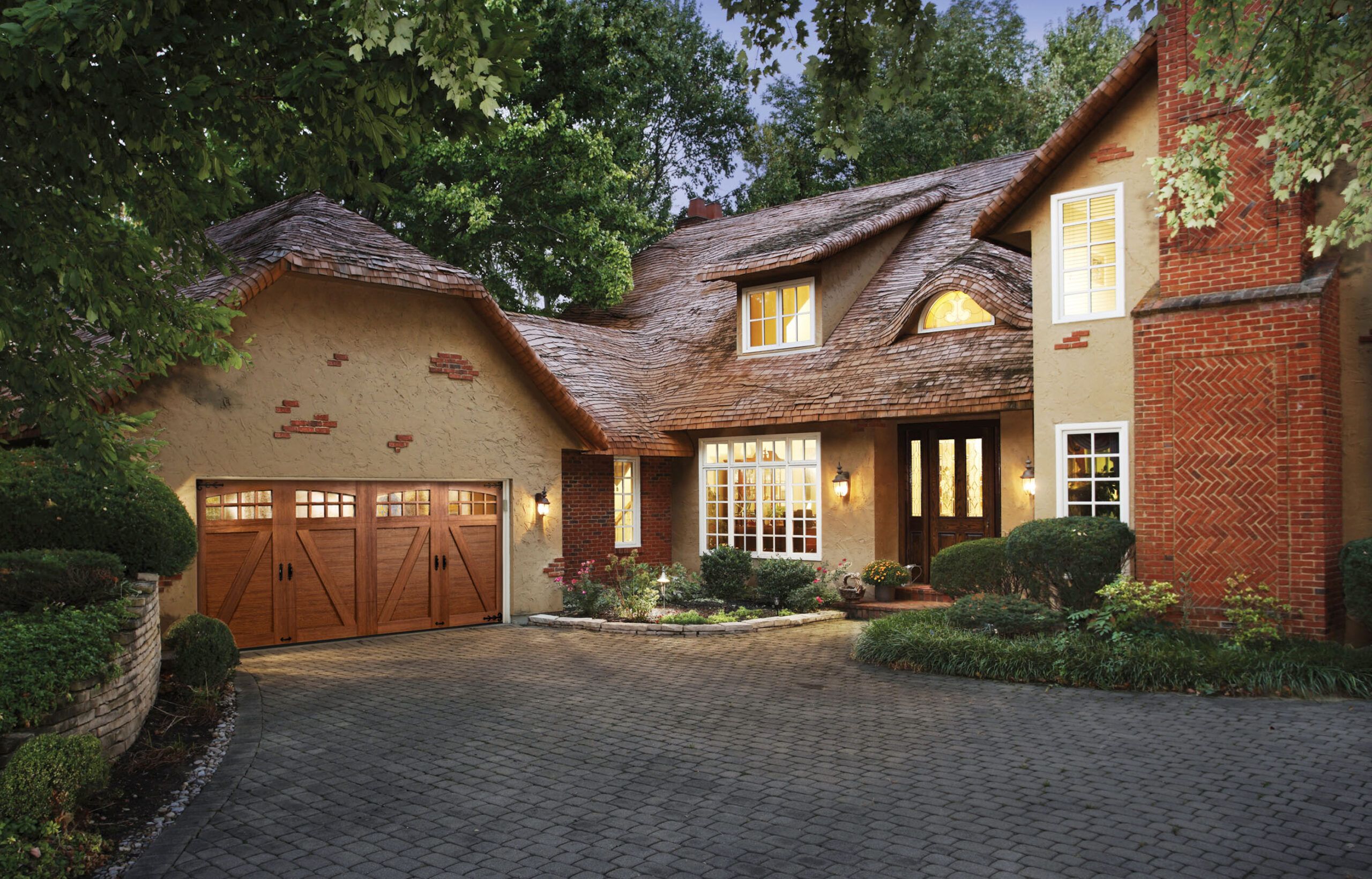 The look: Until the early 20th century, it was common to shelter a horse and carriage in an outbuilding with swing-out wood doors made with exposed X-shaped or diagonal bracing and hand-forged hardware.
The shortcut: Composite roll-up versions have all the energy efficiency of a modern, insulated garage door but use a frame-and-panel design made from stained, maintenance-free materials and cost only 10 percent more than a cedar door.
Shown: The hardware, arched windows, and bracing of the Canyon Ridge Ultra-Grain steel and composite carriage-house door would be right at home on a Victorian-era garage. Starting at $2,200 for a single-car door, uninstalled; Clopay
Authentic Vintage Home Accents
Some details got it just right the first time around. Meet 5 vintage touches that we think are too good to fake.
Glass-Shade Ceiling Fixture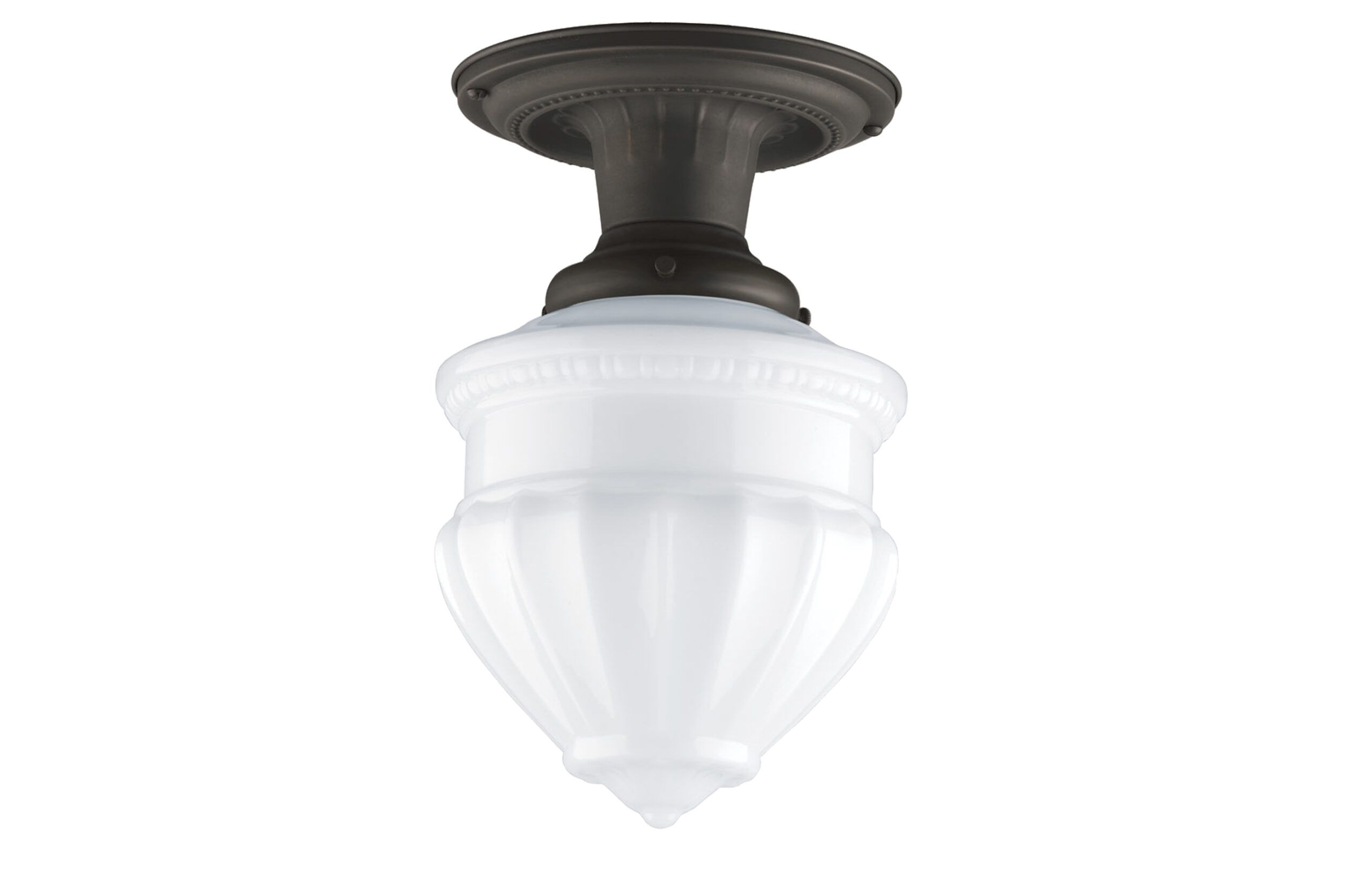 This reproduction light is a style that was popular in kitchens from 1921 until after World War II because it mixed Colonial-era styling, like scallop and bead details, with a stamped-brass body, which kept the price affordable. $109; Rejuvenation
Mosaic Floor Tile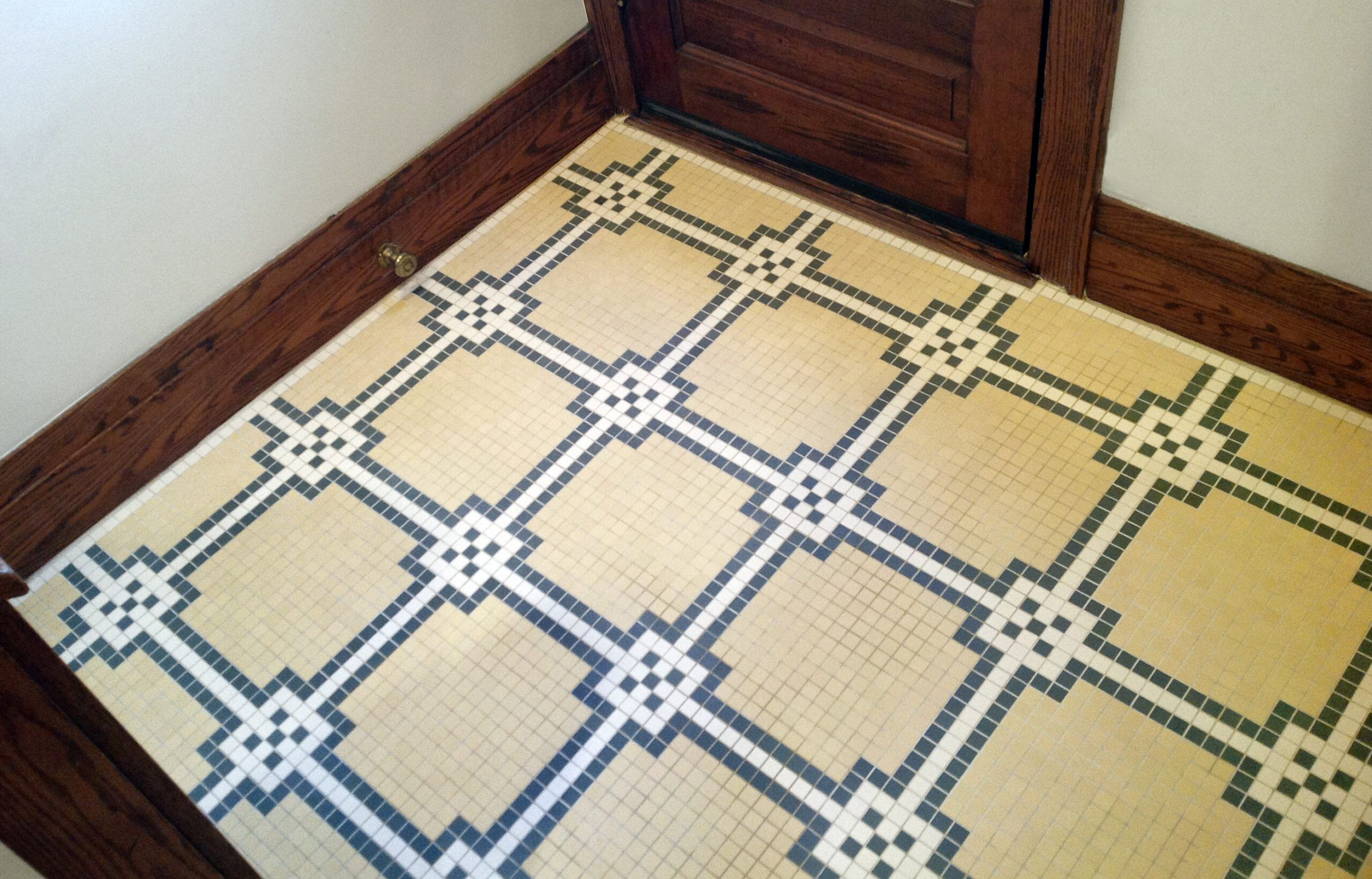 Many floor mosaics from the Victorian era to the mid-1930s used a small hexagon, square, or penny-round tile to create patterns found in catalogs. These porcelain mosaics are made to the same specs today. $20 per square foot; Heritage Tile
Twist Doorbell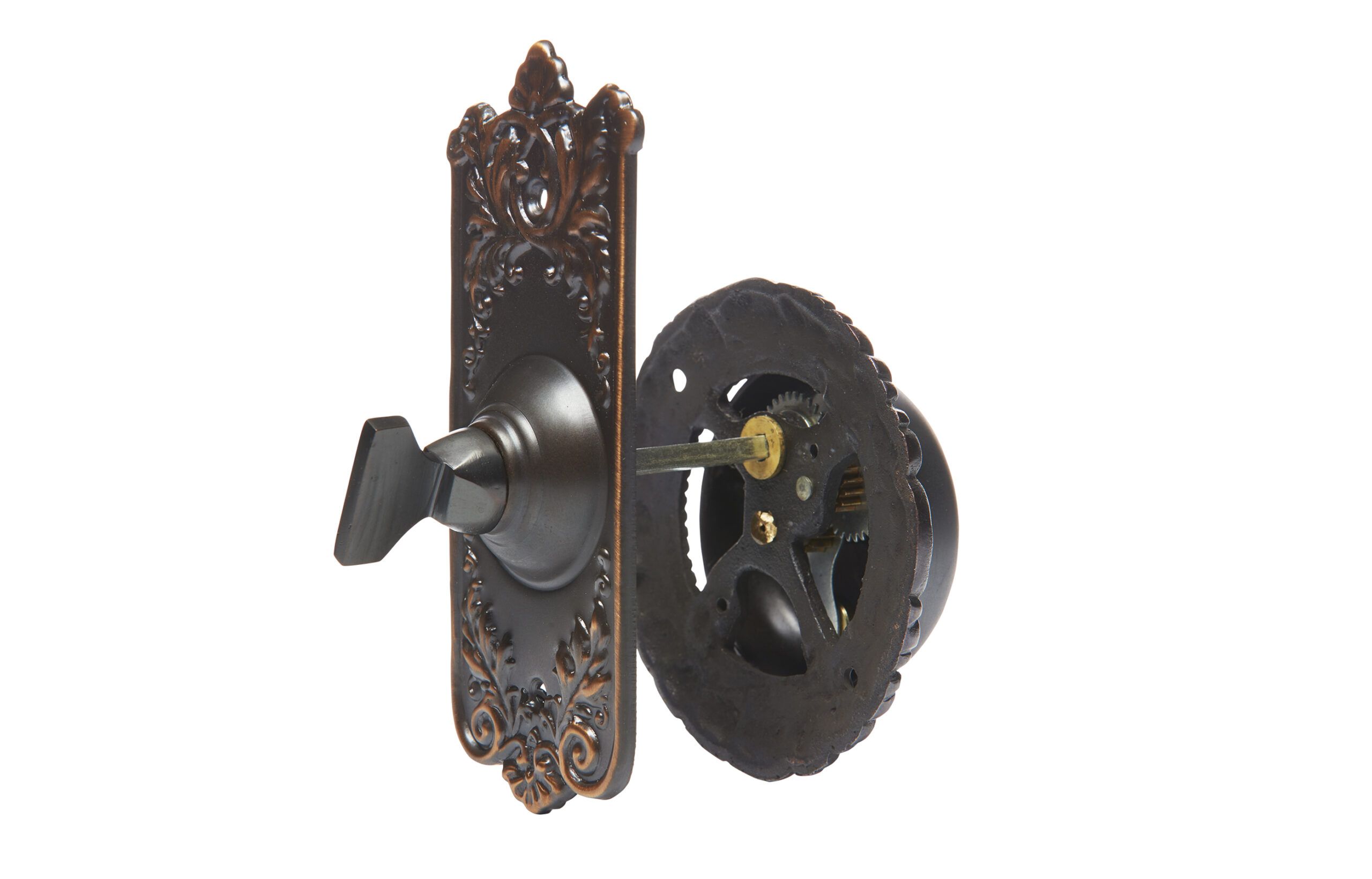 Connecticut-based P&F Corbin Company manufactured details like the twist doorbell into the 1900s. This solid-brass replica has the same pattern as the original and mounts to the door's stile. $69; House of Antique Hardware
Pedestal Sink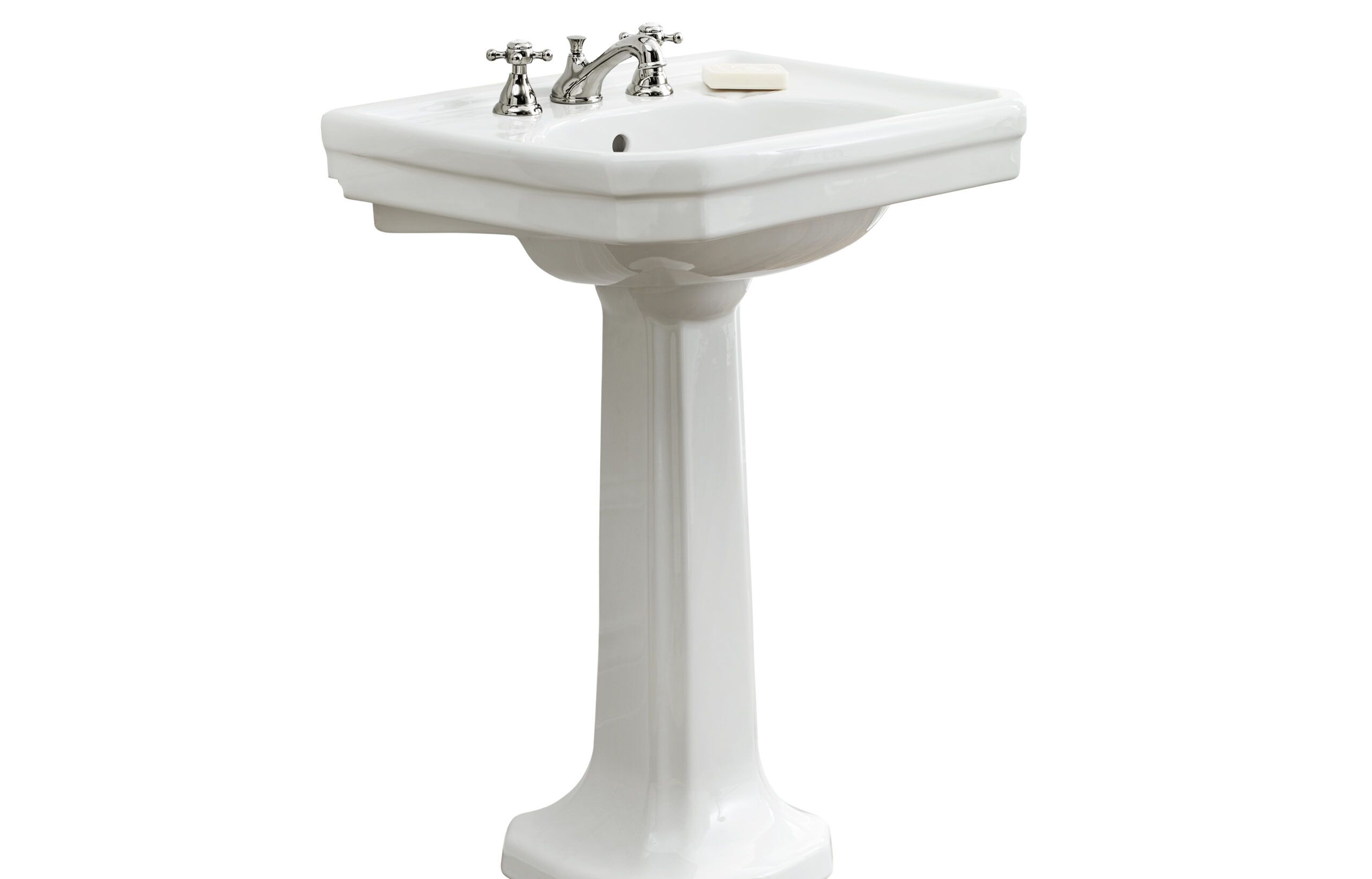 The stepped basin, sweeping pedestal, and bright chrome faucet on this vitreous-china sink replicate the luxurious look of a 1930s Art Deco bathroom. $435; DEA Bathroom Machineries
Hardwood Floor Medallion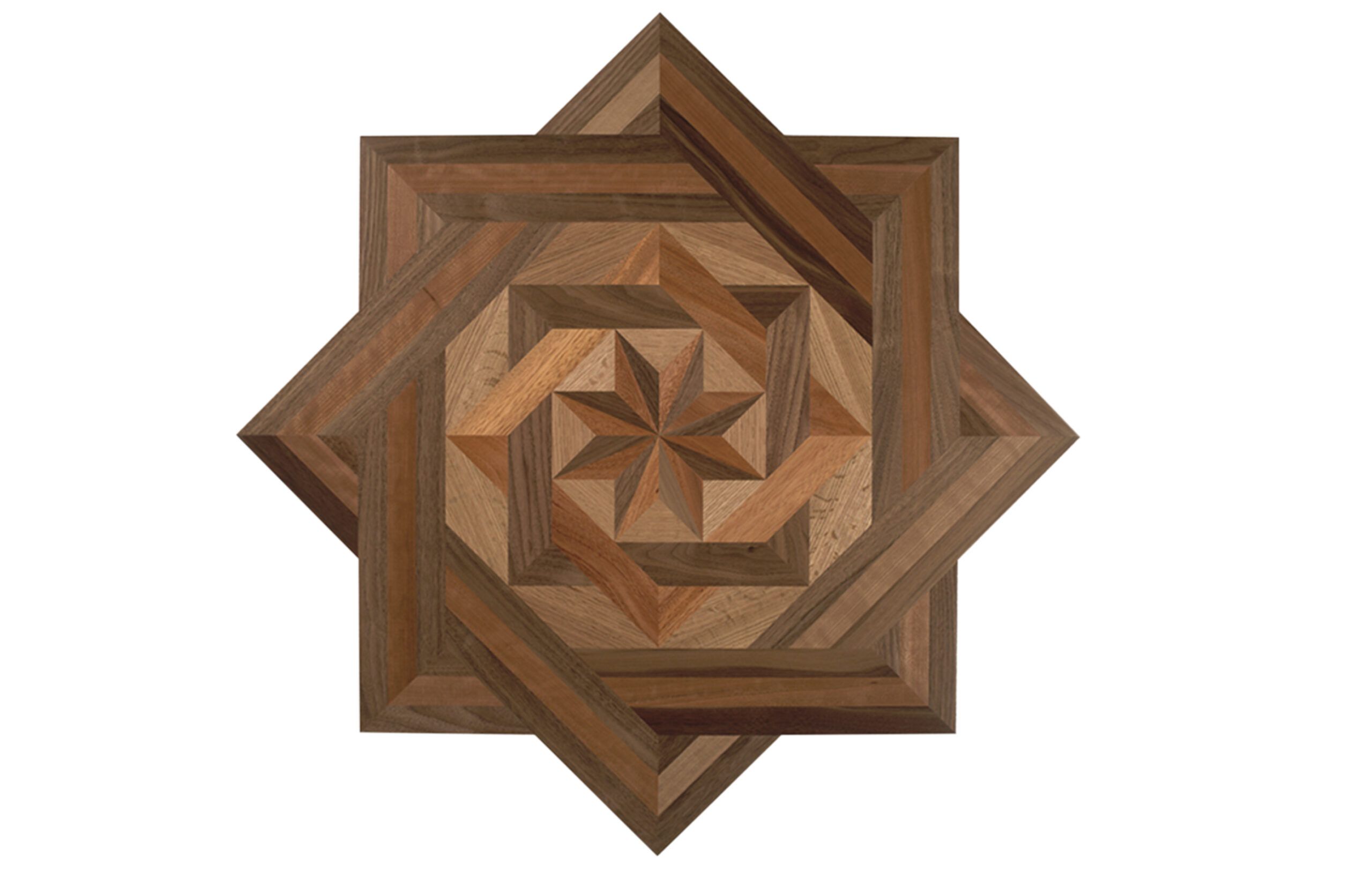 The original inlays had parts cut and installed by hand, patterned after the medallion quilts of the early 1800s. This hardwood version is hand-assembled from computer-cut parts. From $580; Oshkosh Designs
Newel Post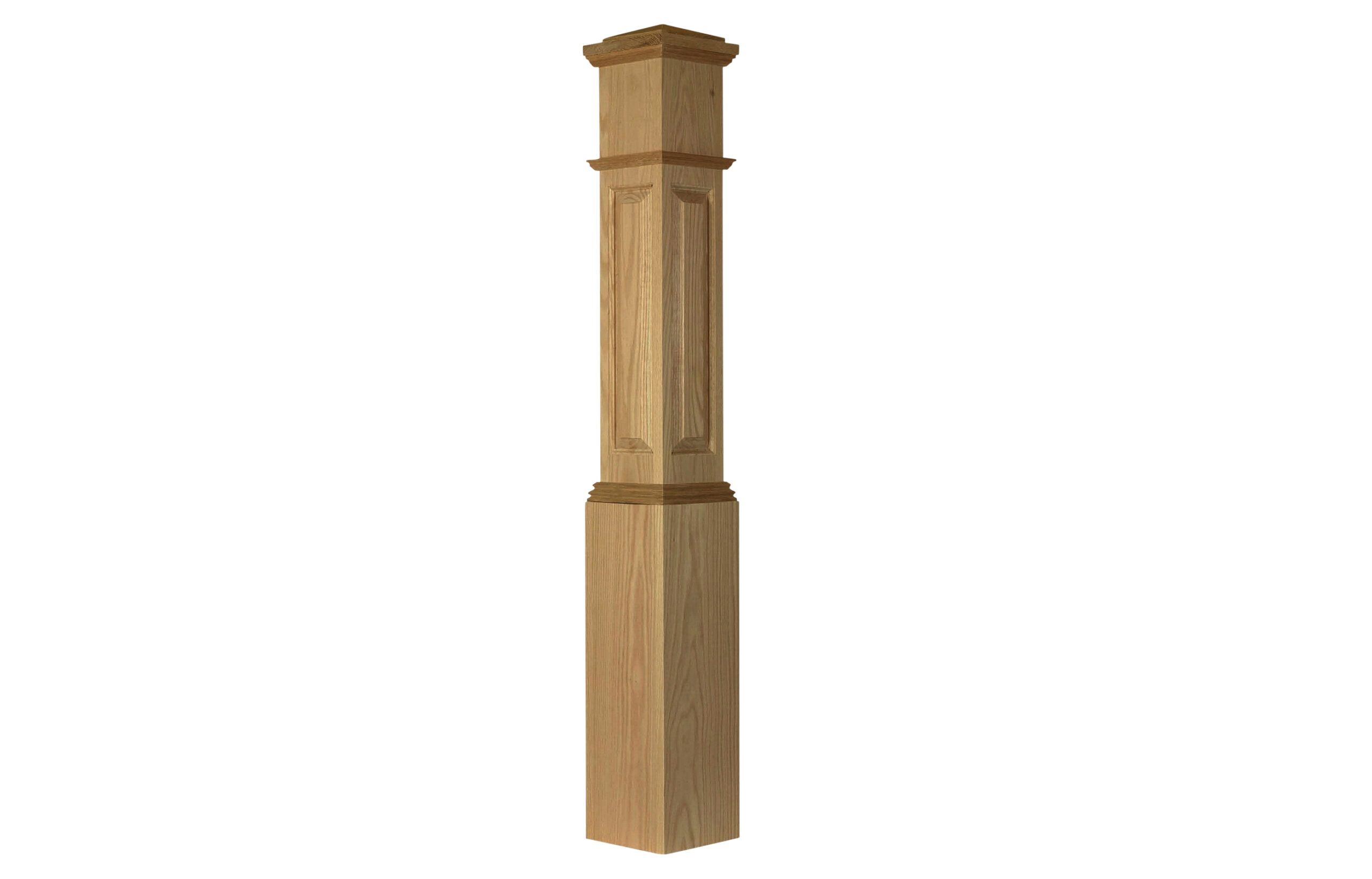 In the early 20th century the newel post became broader, with a hollow core that replaced turned wood. This red oak post's true floating panel matches a late-Victorian or early-Arts and Crafts interior. $210; Westfire Stair Parts