Original Porch Back in Place: After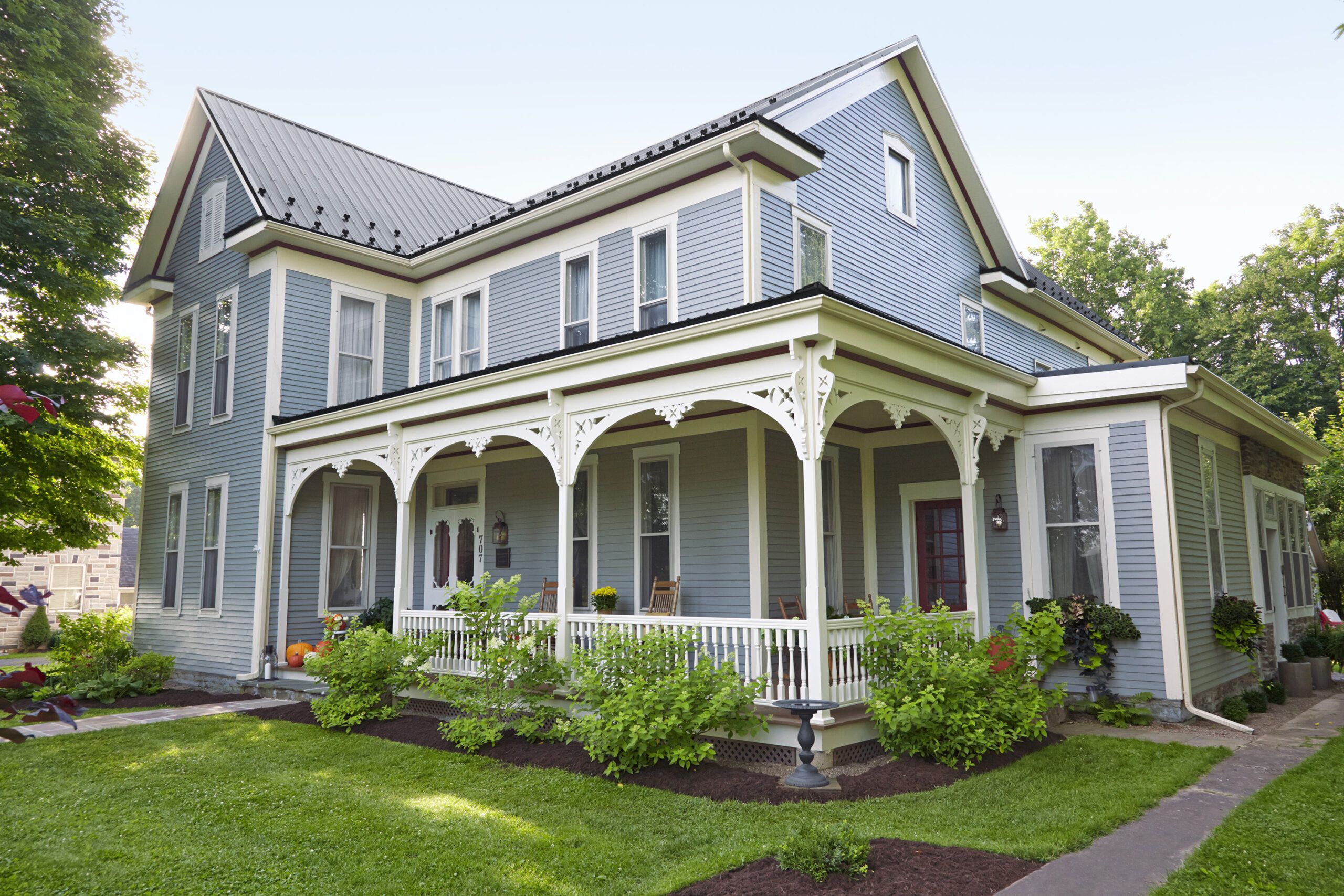 Who: Katie Brashear-Nihart and David Nihart
Where: Mill Hall, Pennsylvania
What they did: Meticulously re-created the original wraparound porch on their circa-1874 Folk Victorian
Their story: A couple of months before we got married, I fell in love…with this house. My now-husband, Dave, just kept mumbling "It's a lot of work" over and over, but I came to believe it was my purpose in life to love and maintain this home. So I told him, "I'm buying this house with or without you." Poor Dave! Eventually he came around, and we restored it inside and out together, as newlyweds.
See the Curb Appeal finalists from the Search for America's Best Remodel 2015
Missing Porch: Before
We're only the third family to own it. The previous folks made a lot of changes, including ripping off much of the original porch rather than repairing the rot. But they gave us a picture of a painting of the exterior as it looked in 1950, and we were inspired.
We spent six months renovating the facade to nearly match that image, all the way down to the tongue-and-groove hemlock flooring. It took Dave and my stepdad 12 hours to dig holes for the porch columns because the ground is more rock than soil. We hired an Amish man to hand-build our railing, which I painted. A local pastor painted the rest of the exterior himself during the week as his side job—it took him six weeks!
Resurrected Gingerbread Trim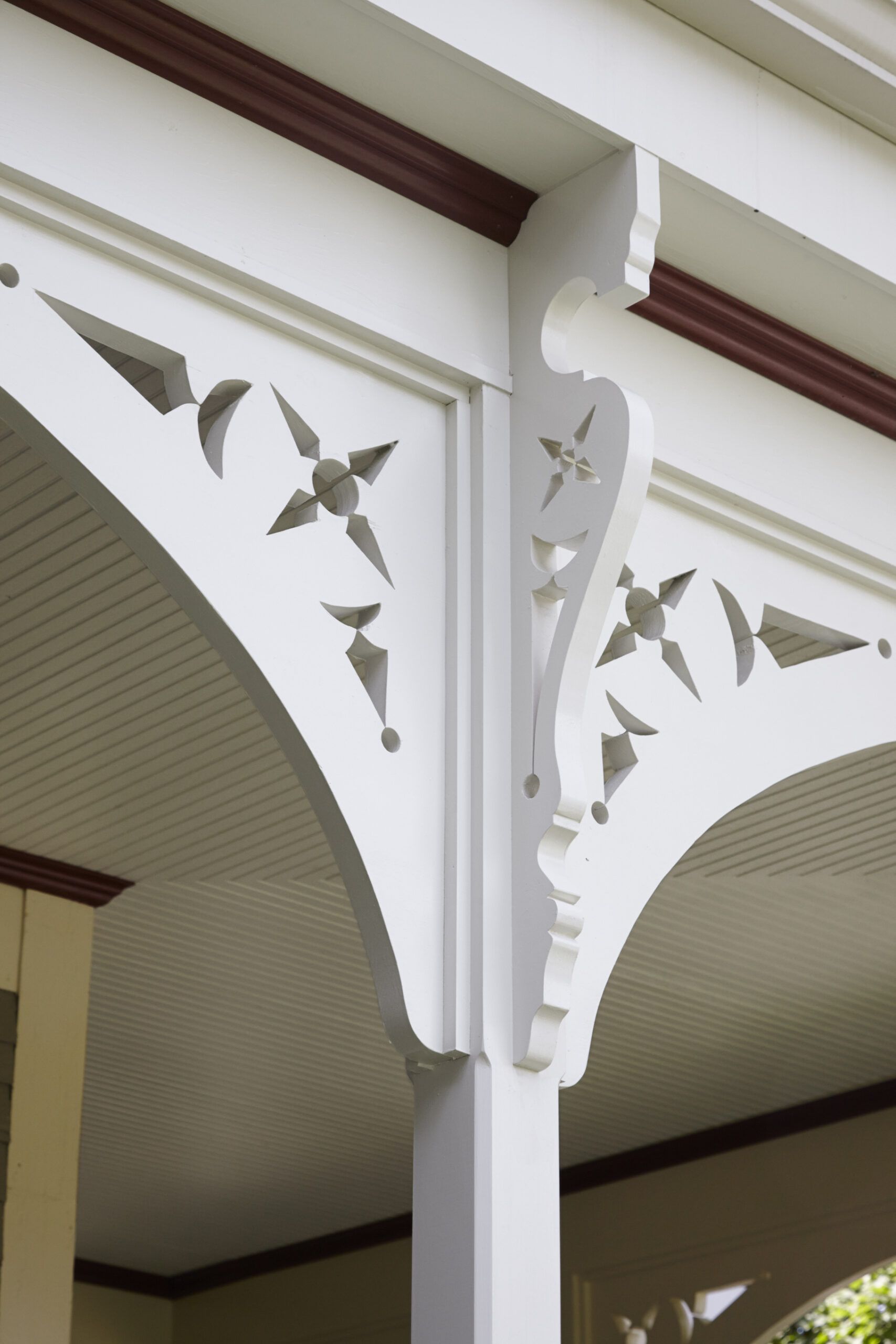 Although it was hard for Dave to see my vision at first, we now agree that it's beautiful. I love it so much that sometimes I even hug the columns! Random strangers tell us the place looks great. One guy riding by on his bike shouted, "That house should be in a magazine!" I hope we see him again someday, just so we can show him this.
Shown: Katie's stepdad used a jigsaw to replicate the intricate cuts in the gingerbread trim.