Do It Yourself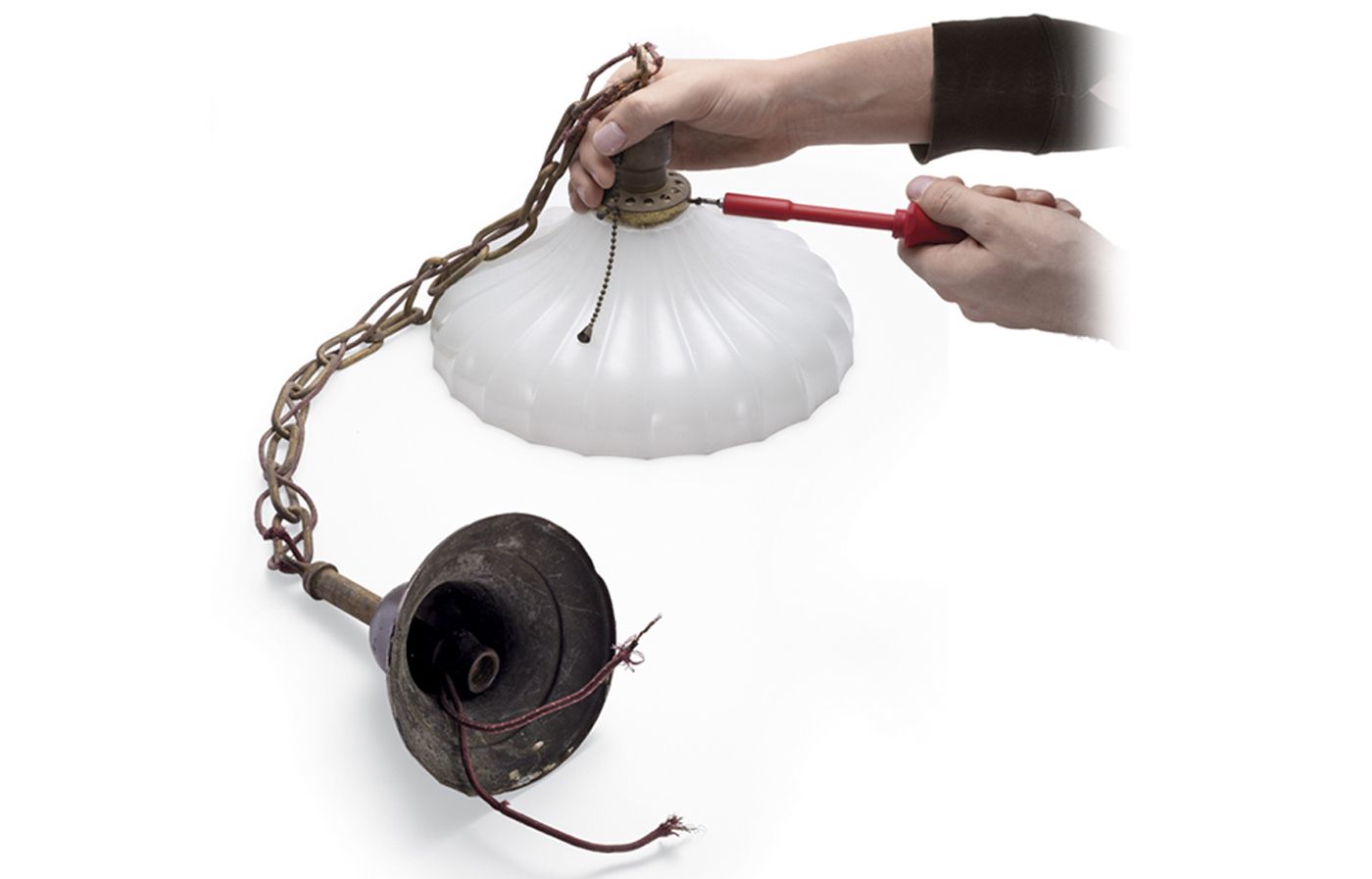 We've spotted lots of period and vintage pendant lights at secondhand stores lately, and we're digging them for a couple of reasons: (1) They're often inexpensive, and (2) they're a snap to fix. This one, from the early 1940s, would look perfect in a small entry hall or over a modest-sized dining table. The glass shade is in good shape, so all it took to get it ready to hang from a standard electrical box was a new socket assembly and some basic rewiring. Practically every piece of an old fixture can be rebuilt on the cheap, so if you stumble across one you like, grab it. Here's the gear you'll need to get it working again.
Tools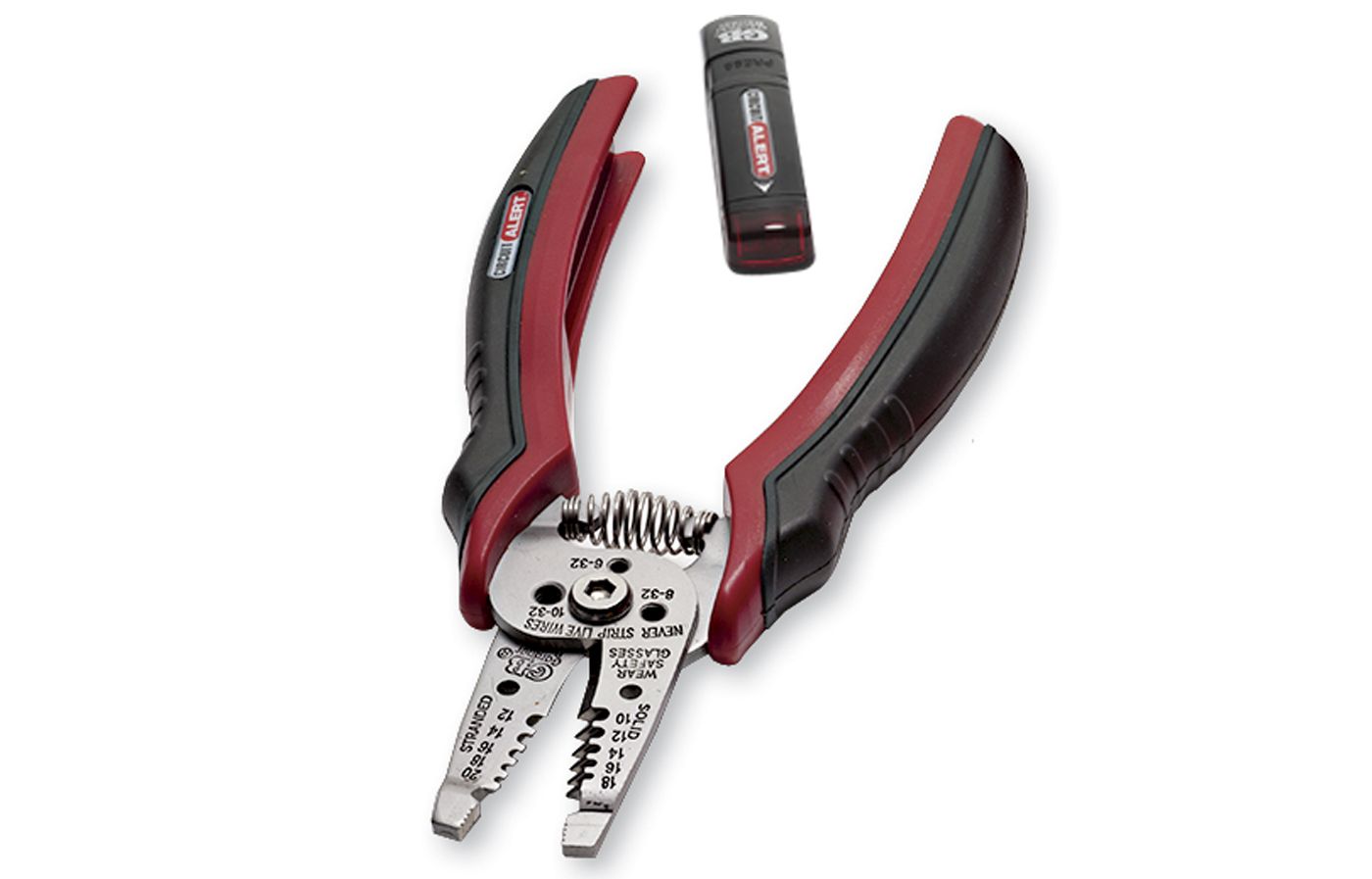 Wire Strippers
This pair has a snap-in voltage detector for testing the wires before you work. About $20; Circuit Alert
Needlenosed Pliers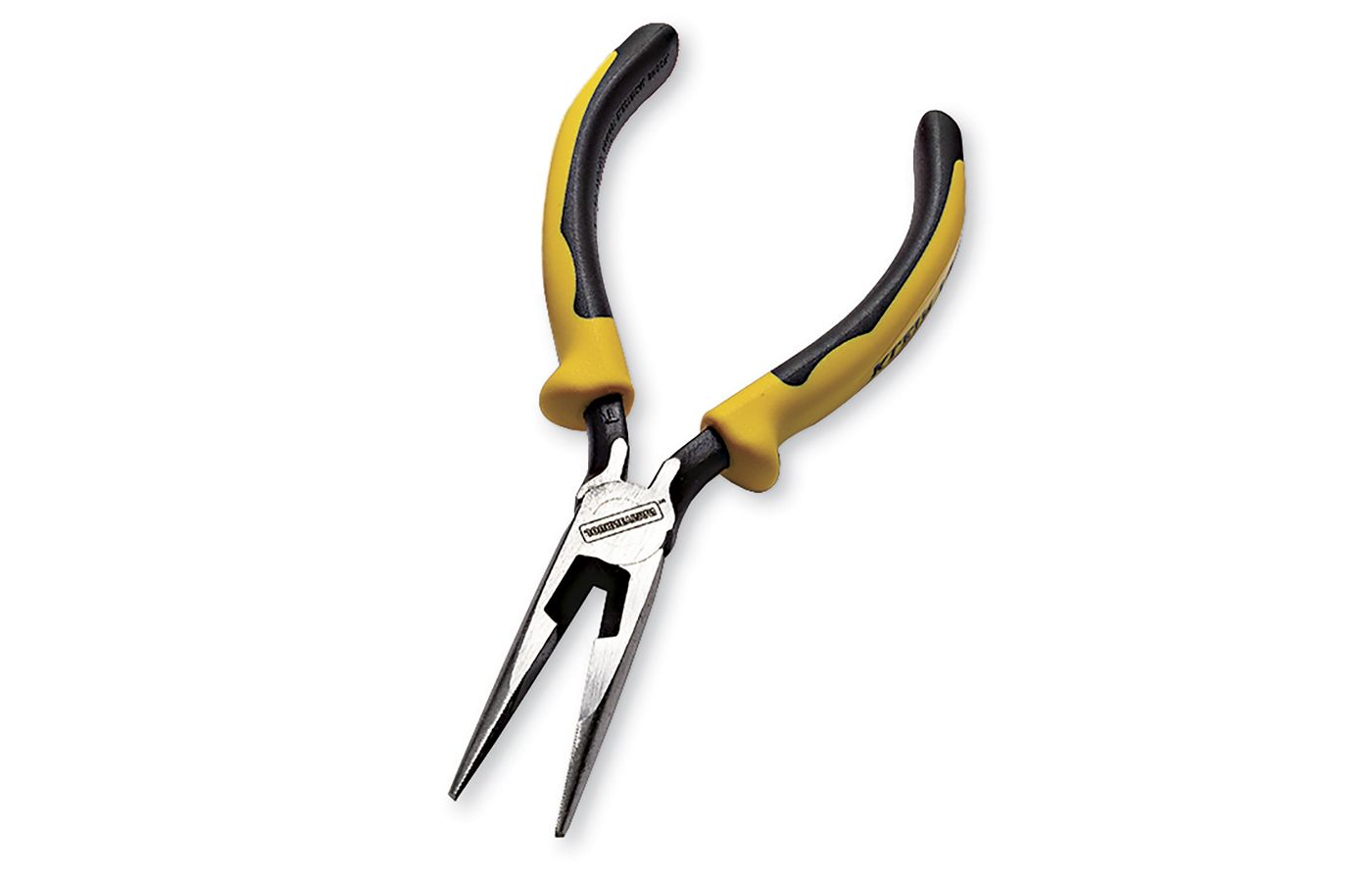 For crimping the wires together. About $25; Klein Tools
Screwdriver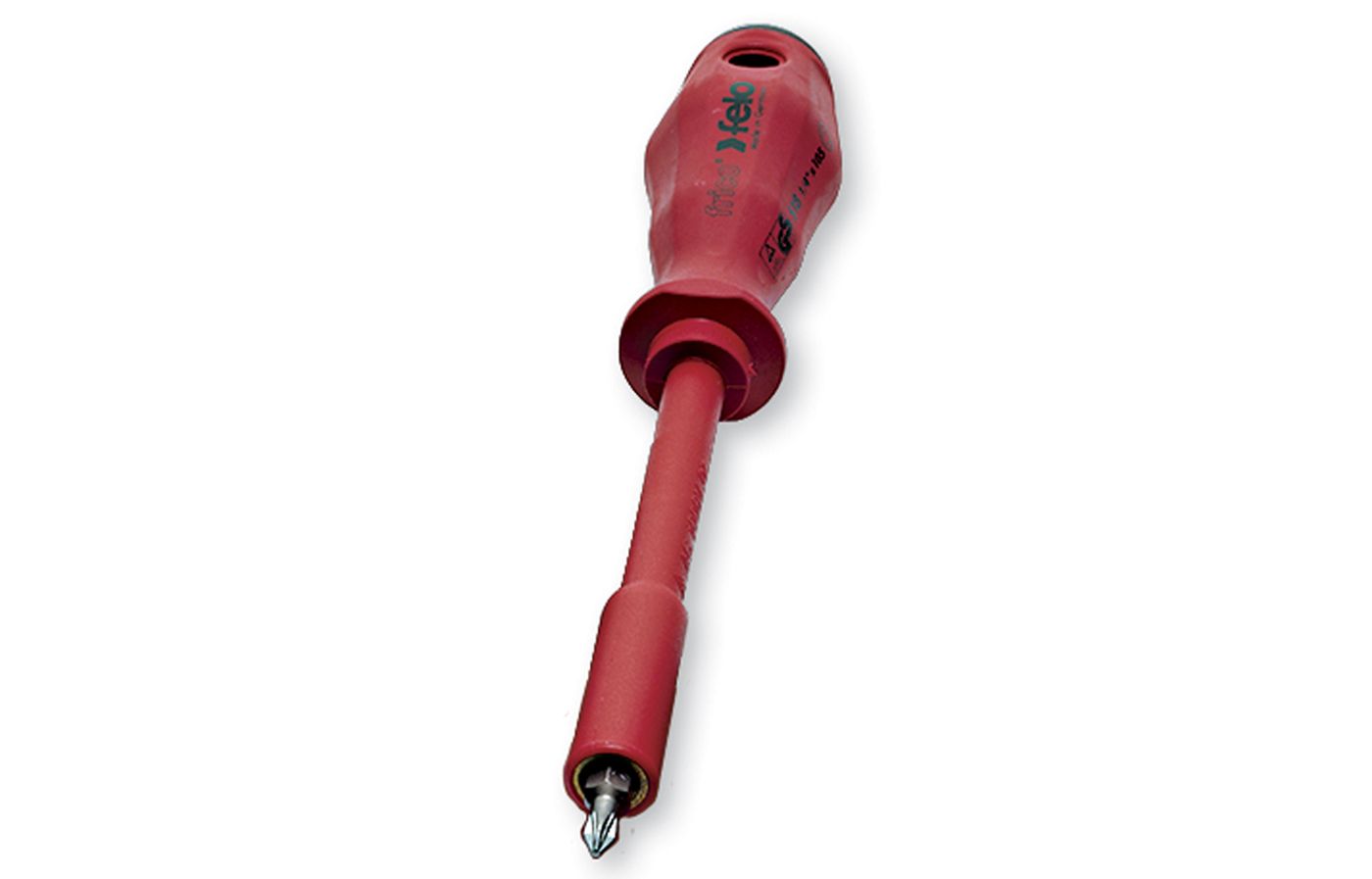 Get one with a rubber or insulated handle to protect against shock. About $20 for tool and 11-bit kit; Bondhus
Materials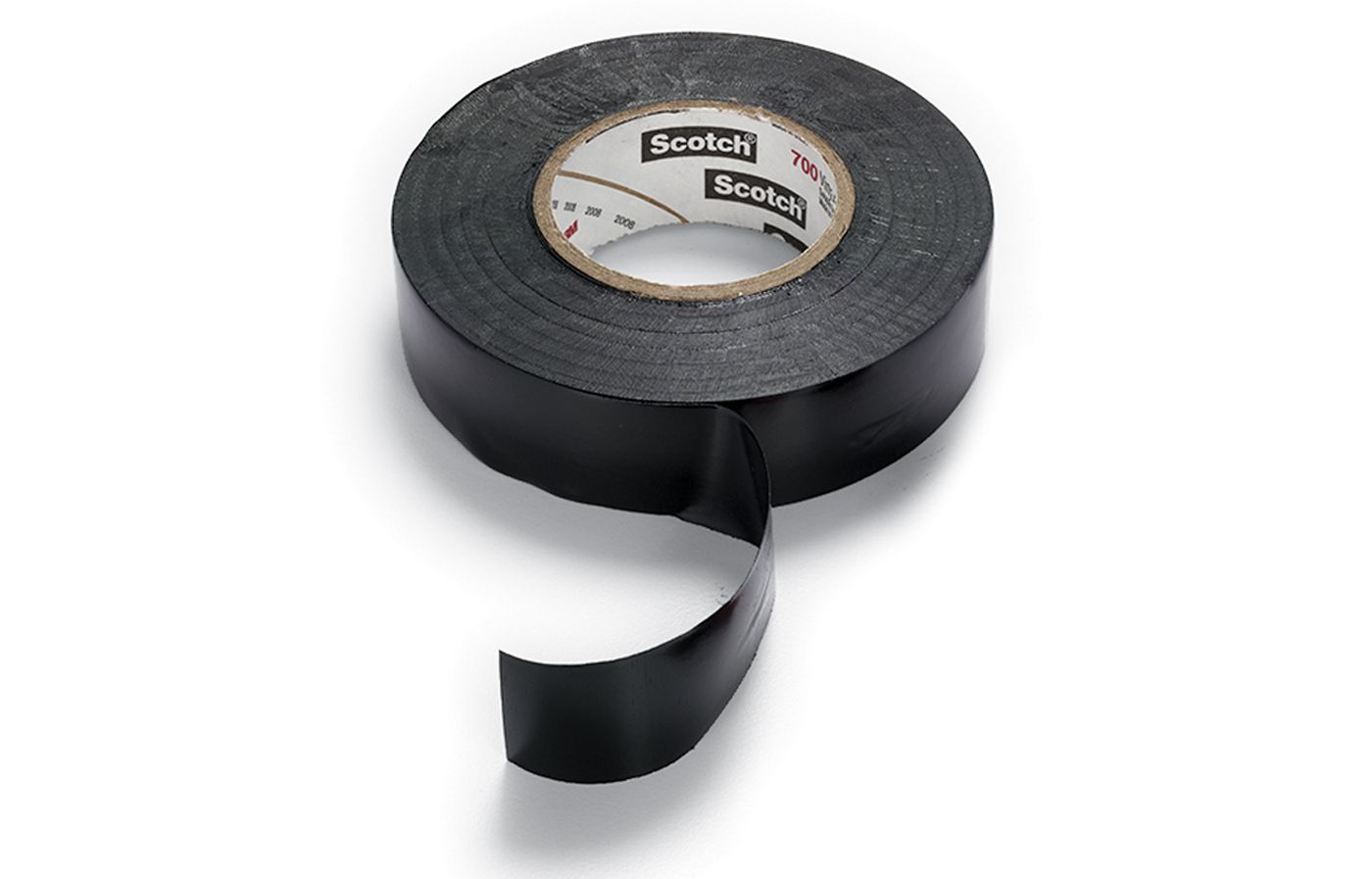 Electrical Tape
Wrap a layer around the wire nuts and the wires to make sure they won't loosen over time. About $2 at hardware stores
Wire Nuts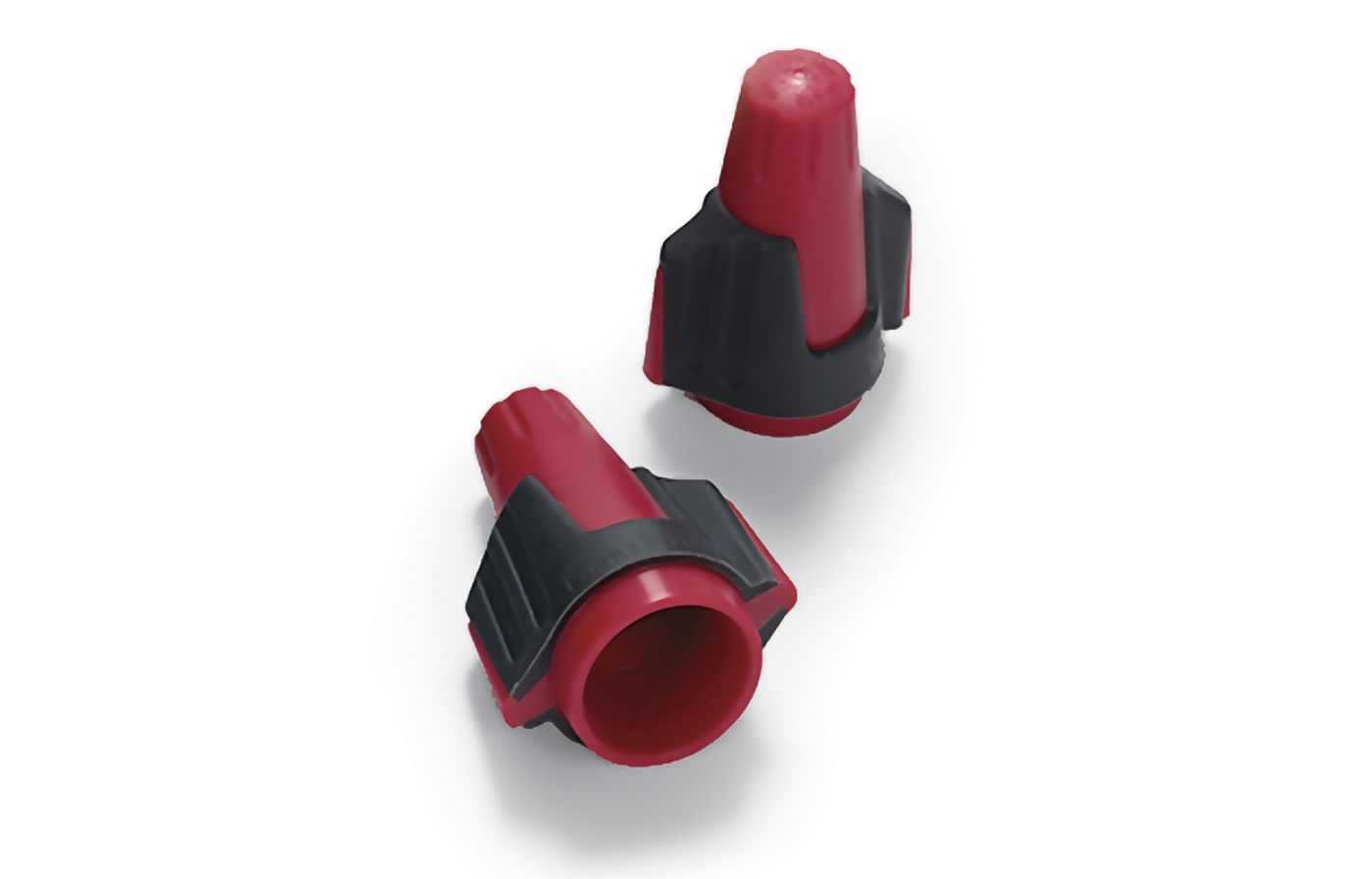 Oversized grips make these easier to twist on. About $5.50 for 10; Ideal Industries, Inc.
18-Gauge Wire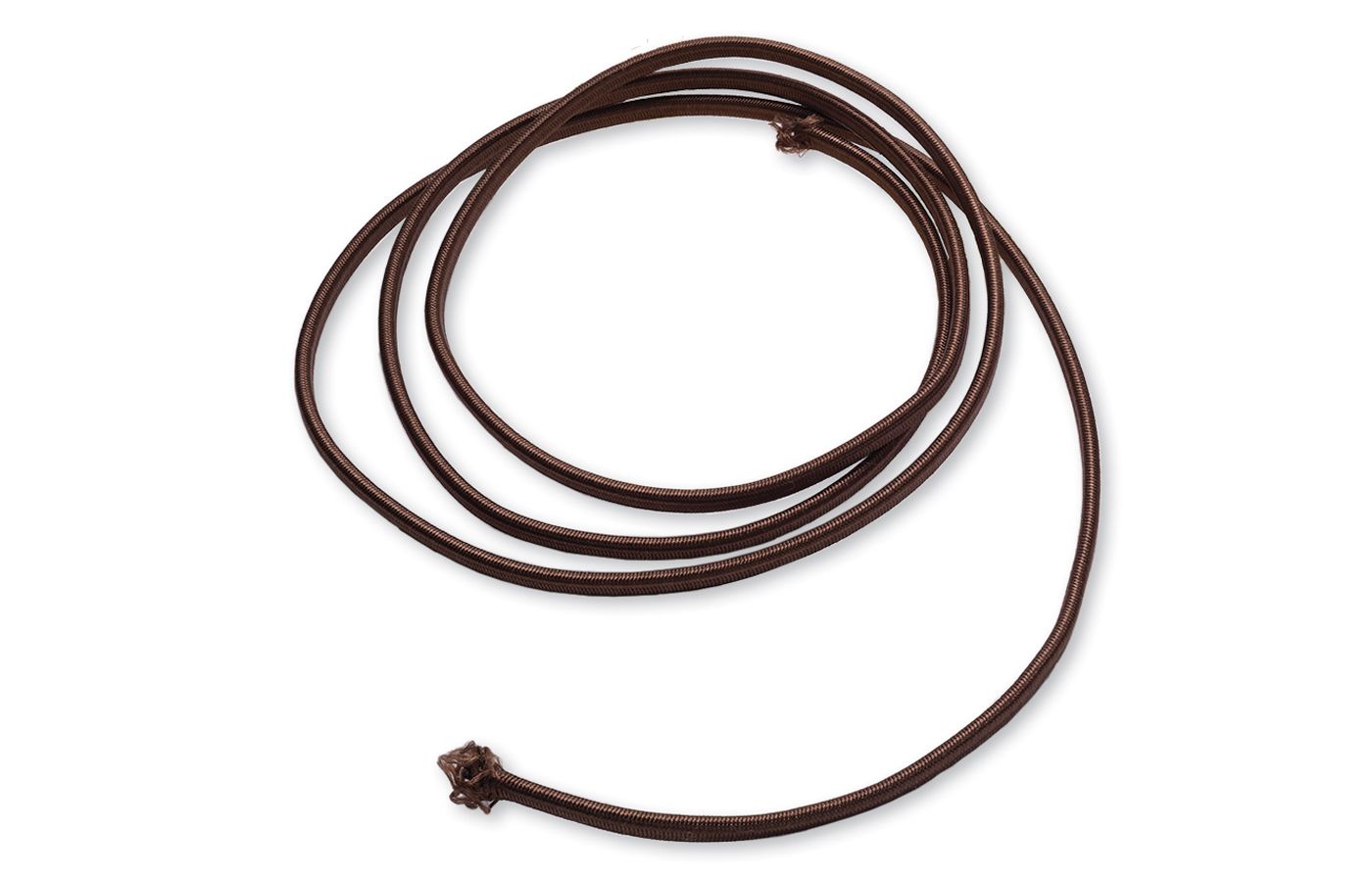 Covered in rayon instead of PVC, this gives a fixture with exposed wiring a more finished look. From About $1 per foot; Restoration Lighting Gallery
Socket and Insulator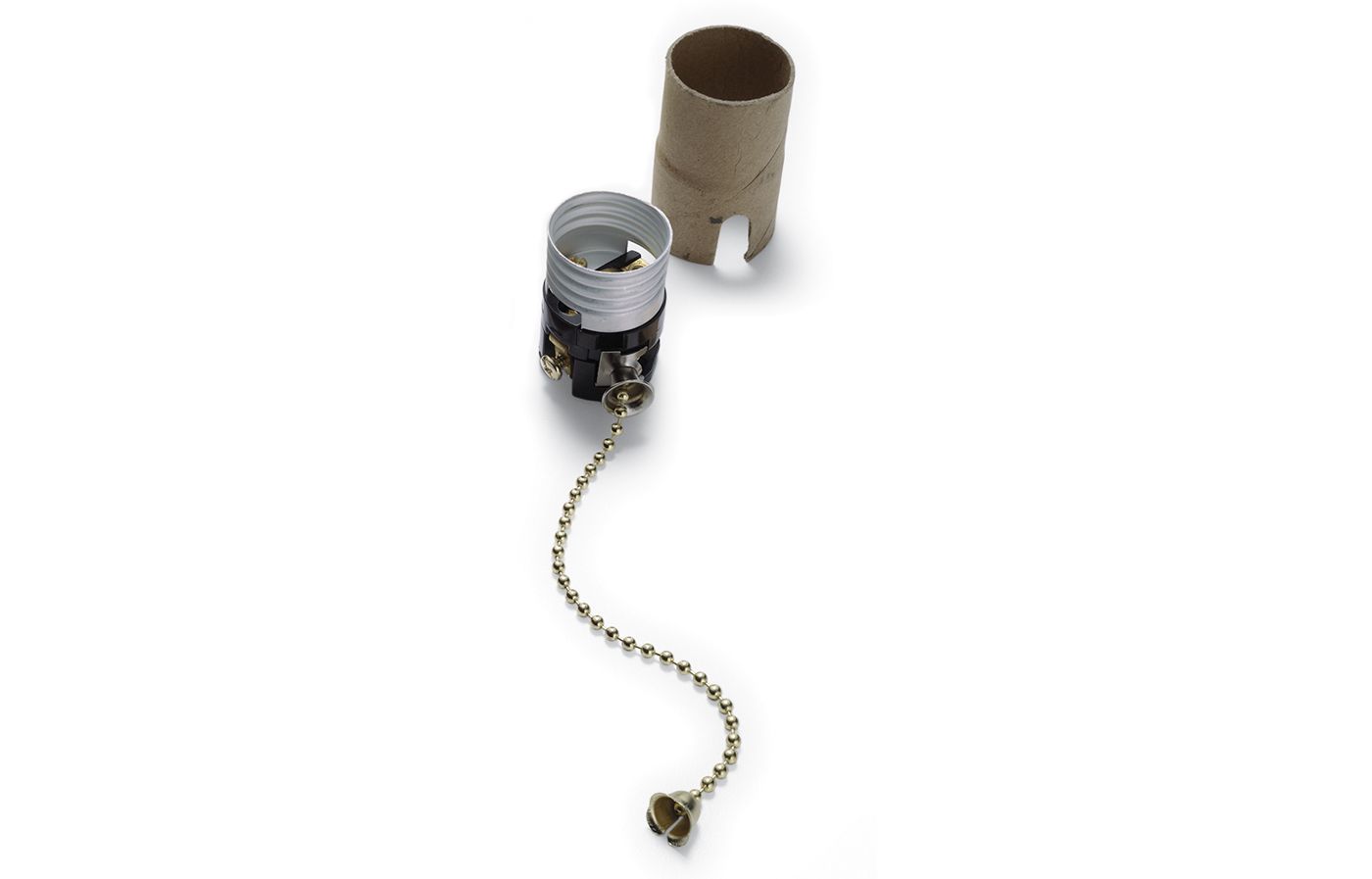 A new home for the bulb; the cardboard tube covers the socket to keep it cool to the touch. From About $3 at hardware stores