Project details
Skill
1

out of

5
Easy
Making these lanterns requires only the most basic tool skills and materials.
Welcome trick-or-treaters by candlelight with festive punched-out luminaries made from leftover food cans. Raid the recycling bin for a variety of vessels in different shapes and sizes; those that housed tomatoes, soups, or vegetables are all fair game. Remove the labels, and deodorize the insides by wiping with a damp sponge dipped in baking soda. Steer clear of containers that once held flammable materials, and don't bother with the fuss of cleaning out old paint cans; empty ones can be found cheaply at a crafts store. Keep reading to learn how we banged them out.
Step 1
Plug Cans with Ice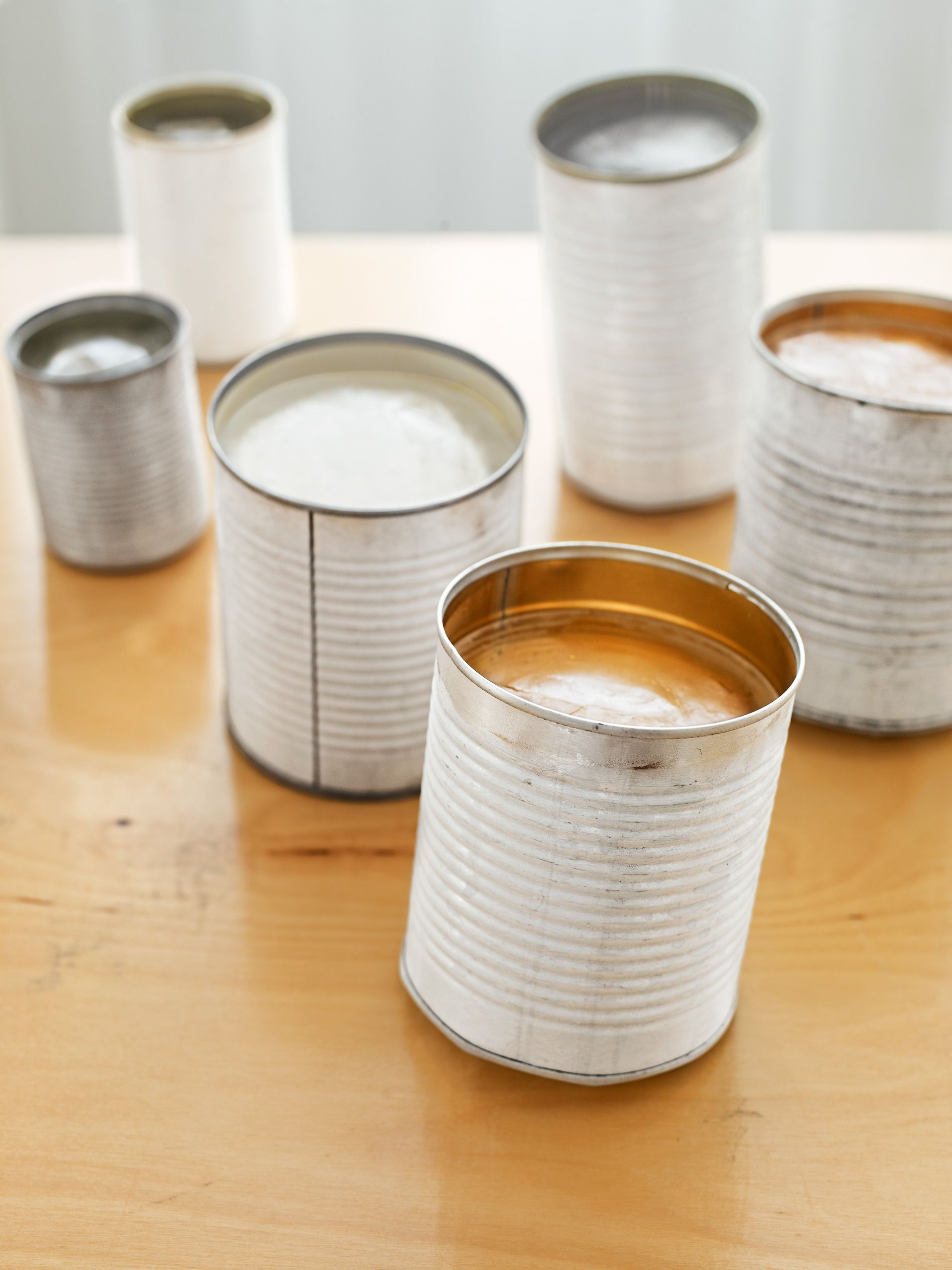 Fill cans with water and freeze them. Why? You'll be making holes with a hammer and an awl or a chisel, and if you just start pounding away, you'll have a mangled mess. The plug of ice firms the cans for punching.
Step 2
Create a Steady Surface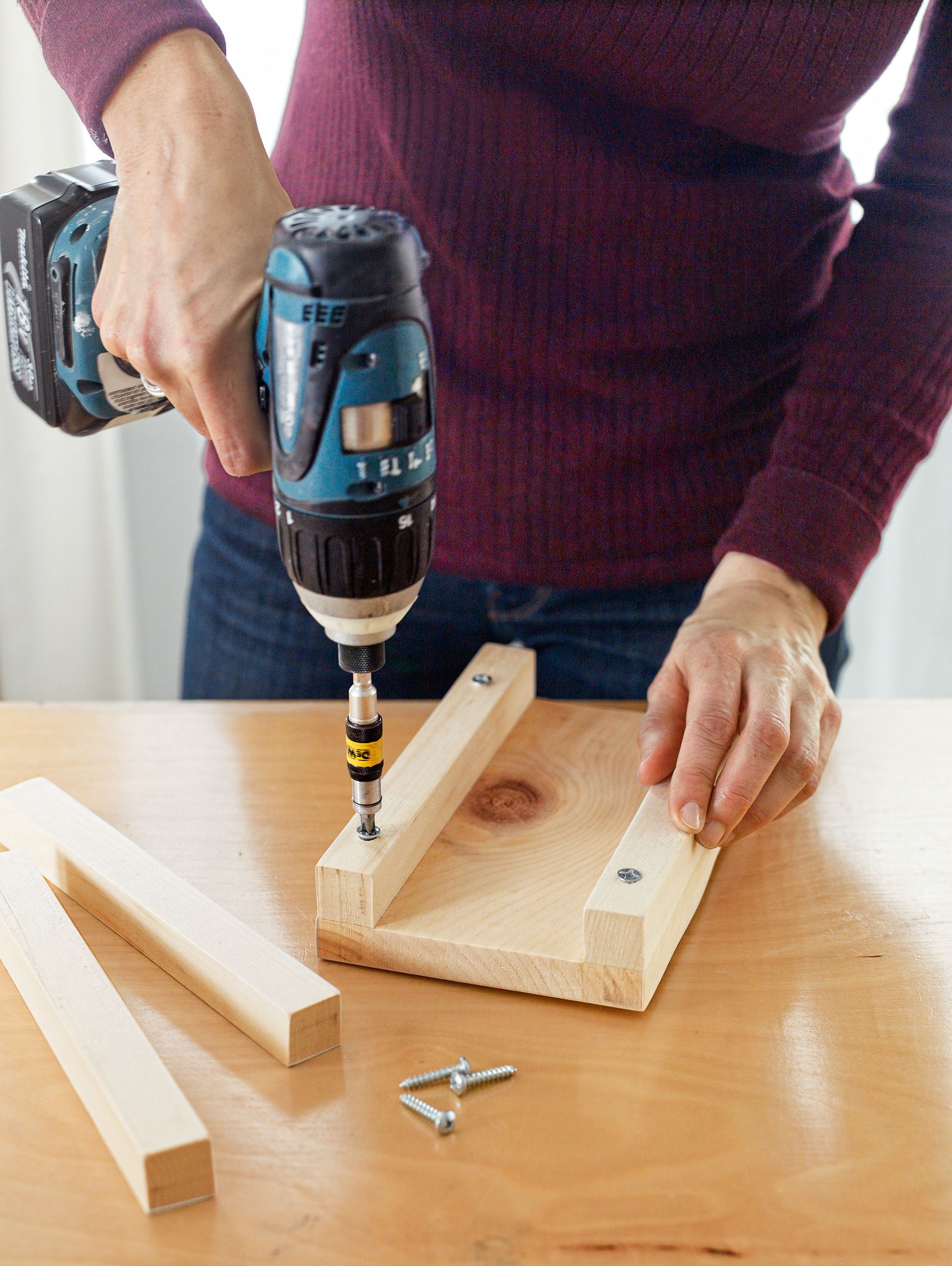 Build a jig to hold the cans steady while you work. Screw scrap 1x1s to the long sides of a board (we used a 1×6).
Step 3
Draw Designs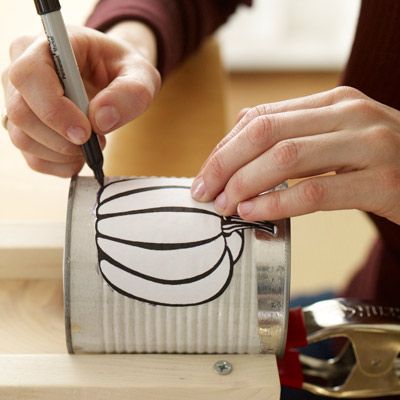 Draw templates, thinking of them as reverse stencils; the lines are the negative space through which the light will shine.
Or, download one of our templates:
Step 4
Punch out The Design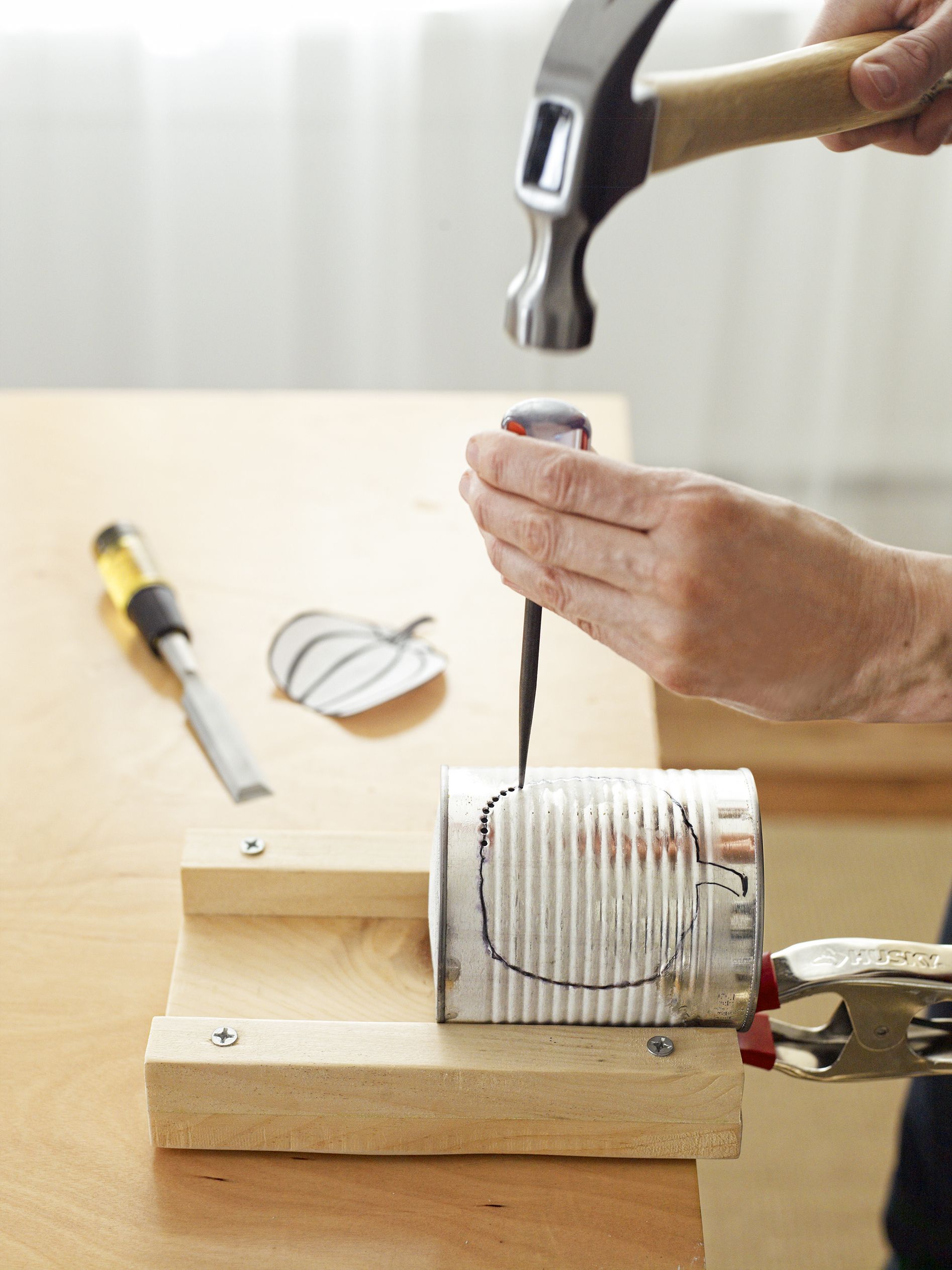 Clamp a frozen can to the jig, and use a marker to trace on the image. With a hammer and an awl (for dotted lines) or a chisel (for wider slits), puncture the metal. When you're done, run the can under hot water, dump out the ice, and clean off any remaining ink.
Step 5
Attach a Handle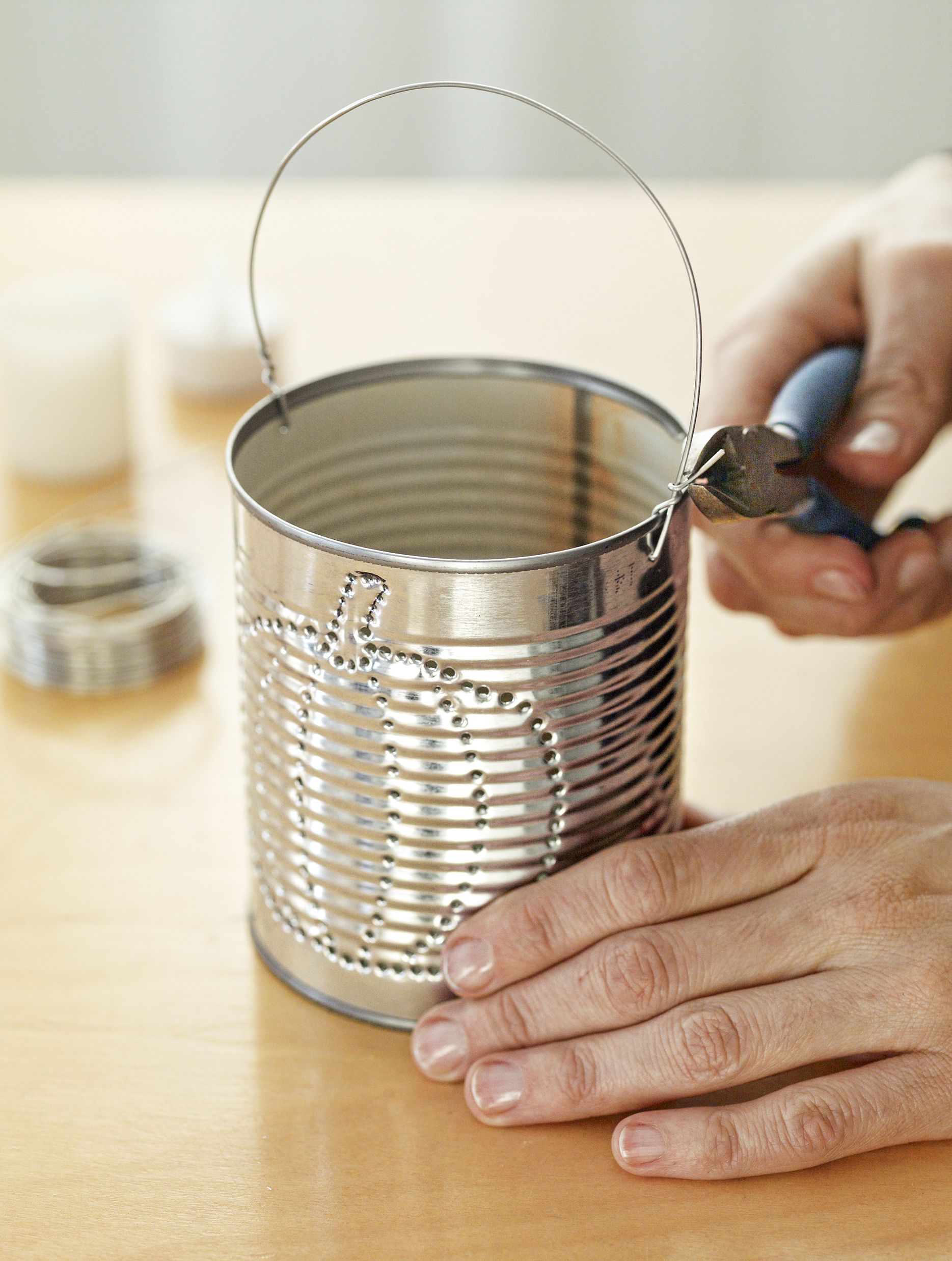 Snip a length of 18- to 21-gauge wire and attach it to the can through two holes punched on opposite sides near the rim. Use pliers to crimp the ends closed.
Step 6
Add a Light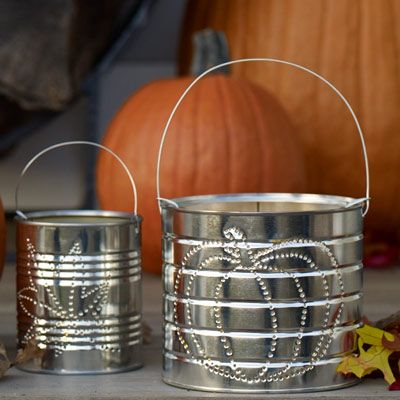 Place a tea light at the bottom of each can. Arrange your collection on a tabletop or outdoors.