SaftiFirst Glass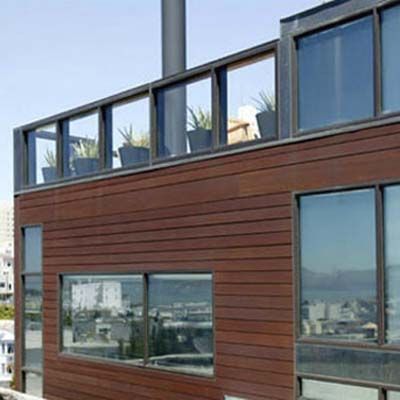 Ordering a custom-made window with SaftiFirst's SuperLite I-XL heat-reflective glass reduces the amount of heat that can enter your home when a fire is raging outside. The single-pane window's heat-reflective coating acts to reduce up to 90 percent of a fire's heat. Windows clad in steel (the most fire-resistant framing material) and fitted with this safety glass can cost as much as twice that of a good-quality wood-framed window. SaftiFirst/O'Keefe's Inc., San Francisco, CA; 888-653-3333.
Pilkington Glass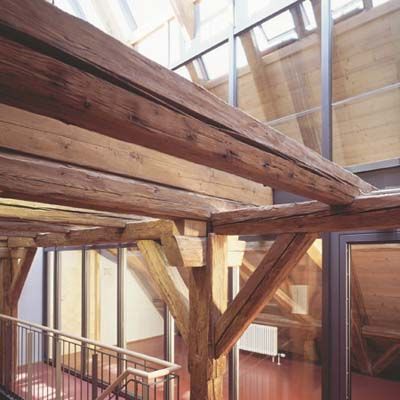 A custom, steel-framed window fitted with Pilkington's single-pane Pyrostop glass is rated to withstand fire for up to two hours. The science behind the glass, Cliff's Notes–style, is this: A clear layer of heat-absorbing material inside the glass transforms into a "hard foam structure" during a fire, reducing the risk of the window breaking. The National Fire Protection Agency (NFPA) added the glass to its "What's Hot" product spotlight in 2005, and we're happy to follow suit. Contact dealer directly for pricing. Pilkington North America Inc., Toledo, OH; 419-247-3731.
Double-Pane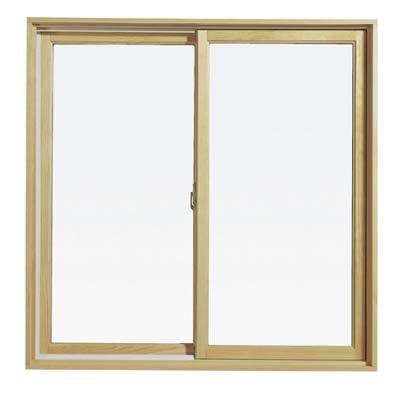 If you aren't prepared to shoulder the extra cost of fire-rated custom windows, the California Department of Forestry and Fire Protection recommends installing regular dual-pane windows throughout the house. Though not specifically designed to protect against the heat of a fire, dual panes do provide more protection than single-pane glass. The "sacrificial" outer layer will typically break in a blaze, leaving the inner layer intact. Having two panes also means that the inner layer of glass heats up more evenly and slowly than the outer one, helping the inner layer resist cracking. In terms of window framing, steel offers the best protection, though it's is not offered by many window manufacturers. The next best options are wood and aluminum, which perform similarly in some fire tests. Vinyl is the least effective. Most major manufacturers, such as Andersen, offer dual-pane glass in a variety of styles with prices starting at $200 for the gliding wood-frame window shown here. Andersen Corp., Bayport, MN; 651-264-5150.
Steel Garage Door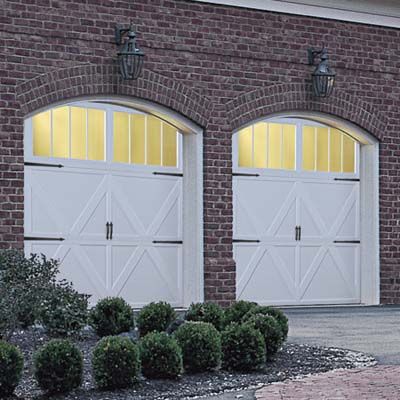 Wayne-Dalton's 9000 series steel garage doors have a center core made of "polyurethane foamed-in-place insulation," a heat-resistant material that bonds the steel outer panels together. A resin coating on the door's exterior also creates a protective barrier, helping to prevent the spread of flames and reducing the amount of billowing smoke. $700 to $2,000, depending on size and design. Wayne-Dalton Corp., Mt. Hope, OH; 888-827-3667.
ThermaTru Steel
Fire prevention specialists consistently recommend the installation of a metal entry door for better protection against fires than wood or fiberglass, because they buy more time should you have to escape from a blaze. A good pick is ThermaTru's 90-minute fire-rated steel version, which comes in a variety of panel styles. Prices start at $250. ThermaTru Doors, Maumee, OH; 800-843-7628.
Wood Door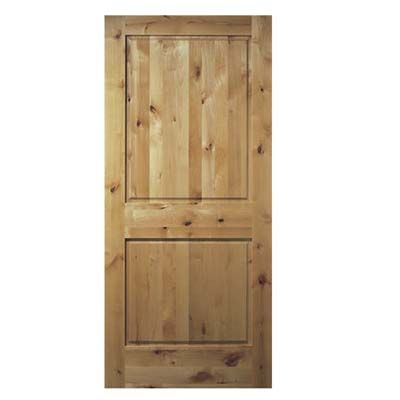 If you prefer the natural look of wood for your entry door, JELD-WEN offers a selection of 20-minute fire-rated doors with a 1 3/8-inch fire-resistant core. Proper weather stripping is recommended no matter what type of door you go with, whether it's made of alder, like this two-panel model, or steel. A sweep on the bottom of the door, for instance, will help prevent smoke from entering the house and will provide more energy efficiency throughout the year. Alder door, $807. JELD-WEN Inc., Klamath Falls, OR; 877-535-3462.
Triple-Pane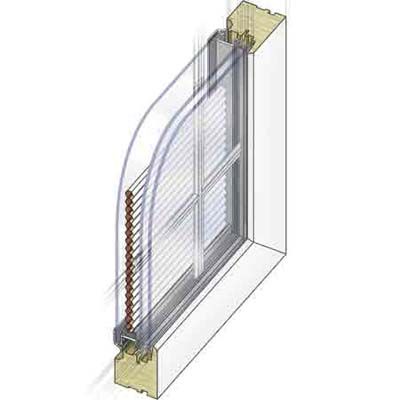 Pella's Designer Series of triple-paned windows provides more fire protection than double-paned while also offering a higher level of insulation and Energy Star qualification. The same radiant principle that makes a double-pane window better than a single-pane applies here: The sacrificial outer layers of glass allow the inner layer to heat up more evenly and resist cracking during a fire. The triple-pane windows also come with snap-in, snap–out window shades that are embedded behind the first interior layer of glass. Prices start at $900 for wood-frame models. Pella Corporation, Pella IA; 800-374-4758.