The doors here, built by homeowner Kristine Franklin, who blogs at thepaintedhive.net, hide her washer (she dries laundry on an old-school clothesline). Equally impressive: She put them together for about 30 bucks! It's a stylish solution that could work with all manner of useful but unsightly items—think DVD player, cable box, the resulting cord jungle…even the TV itself.
See more details from Kristine's laundry room makeover.
Step 1
Assemble the Hardware
To avoid paying $50 or more for pint-size sliding-door hardware, Kristine repurposed a 1-inch flat metal bar and metal garden-edging stakes. She cut the bar to length, then drilled screw holes to mount it. She also drilled holes through both sides of each stake she would be using.
Step 2
Build the Doors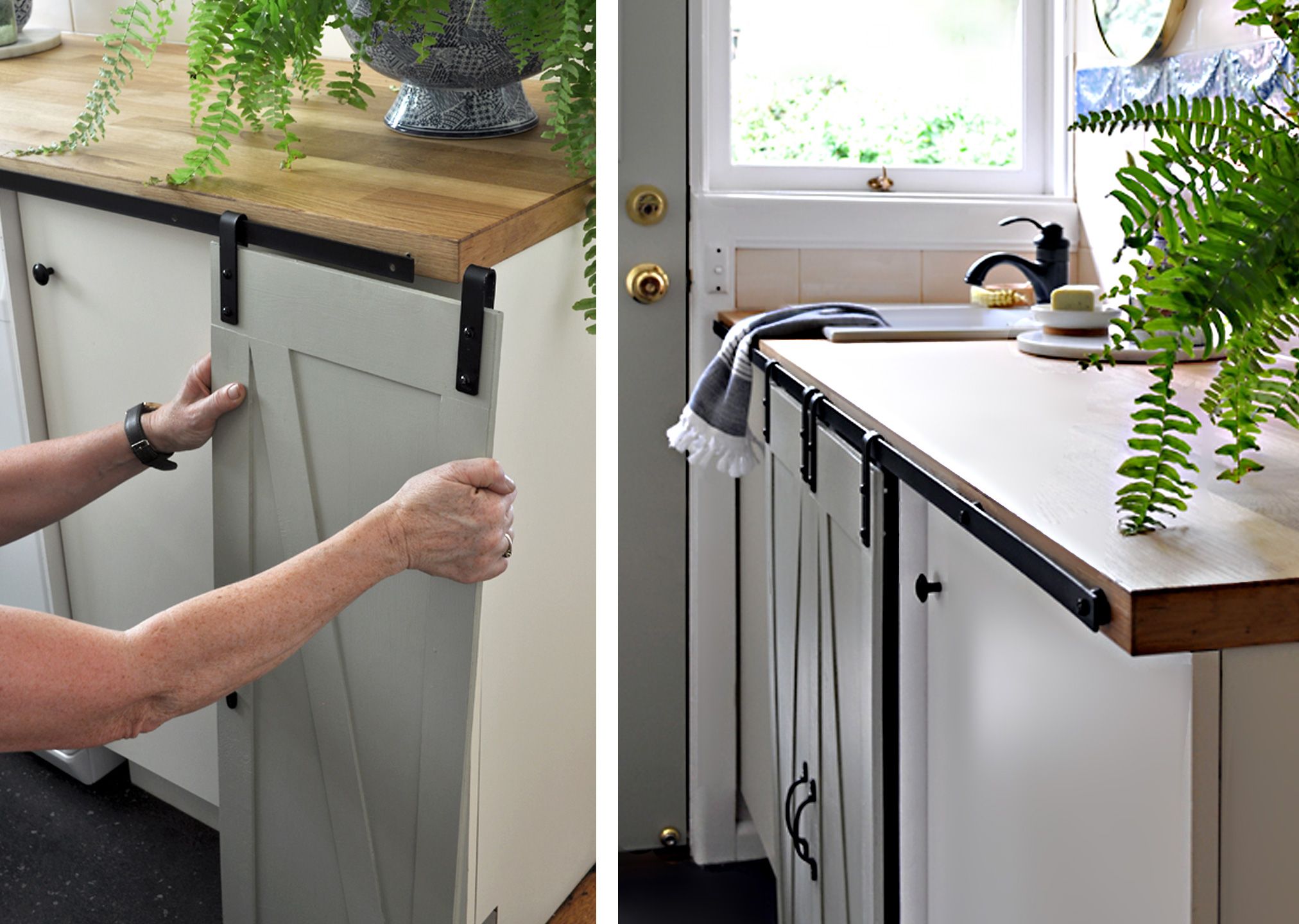 For this 12-by-33-inch pair, Kristine cut down a sheet of 7-mm plywood, adding 3-mm plywood for the trim. She glued together the parts and clamped them in place overnight, then added paint and decorative handles—her doors slide freely from the top. She positioned the stakes on the doors and marked where they would be attached, then drilled holes for the nuts and bolts.
Step 3
Assemble the Parts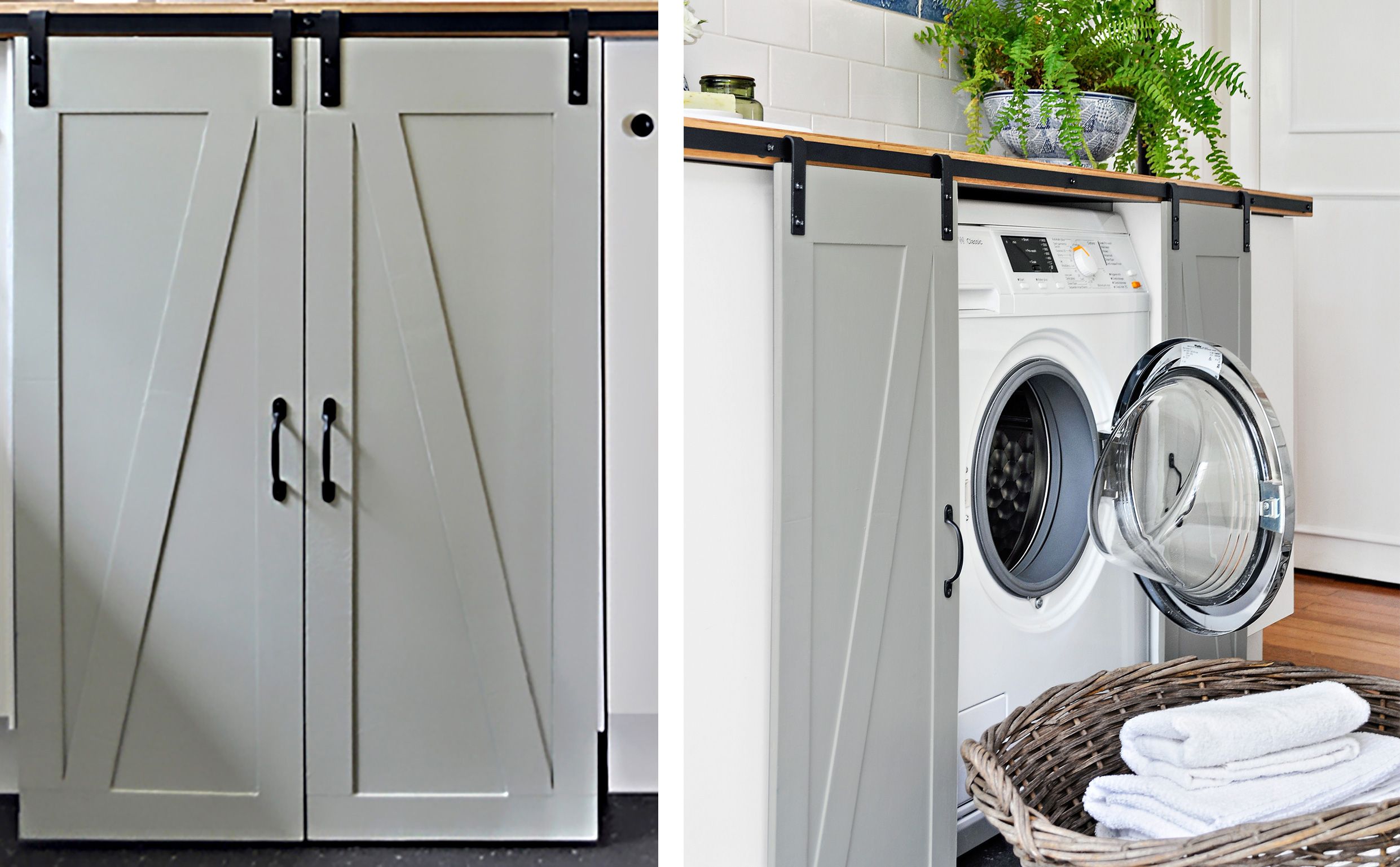 After marking where the metal bar would attach to the countertop, Kristine drilled pilot holes for the needed screws. To create clearance for the doors to slide easily, she added rubber chair feet as spacers. She attached the bar at one end, then slid on each door, securing the adjacent anchors as she worked. Finally, to give the piece a finished look, she painted the exposed screwheads.