As he was moving through a recent job installing custom kitchen cabinets, master cabinet installer Jon Hilgenberg discovered a crack just to the right of the farmhouse-style sink. The crack happened on a glue line in a vulnerable area of the panel because of the way it was assembled. In this instance, the panel was comprised of glued-up boards and attached to the cabinet. Once installed, the panel was then cut to accept the sink. This approach yielded thin strips with horizontal grain on the sink's sides.
Ideally, Hilgenberg prefers that panels for farmhouse-style sinks be built to have sides wherein the grain runs vertically. So, as Hilgenberg puts it, "Instead of making a solid panel, you make a U-shaped piece with horizontal grain on the bottom rail and two vertical stiles".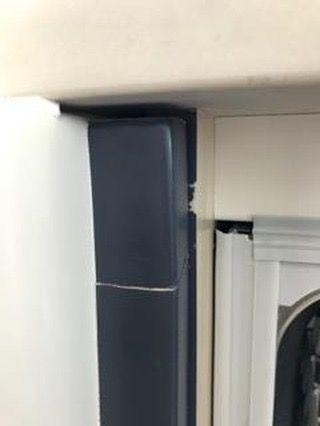 Because the cabinets were installed and the kitchen nearly complete, replacing the panel meant removing the sink. In lieu of this option, he improvised and repaired the broken "stile". He glued the joint and then clamped it by using shims above and below the panel. Once the glue dried, Hilgenberg filled the imperfections with Bondo. He then sanded and primed the area with two coats of a shellac-based primer, sanding between coats with fine-grit sandpaper. Once the primer dried, he applied two coats of custom-matched paint, which was provided by the cabinet shop.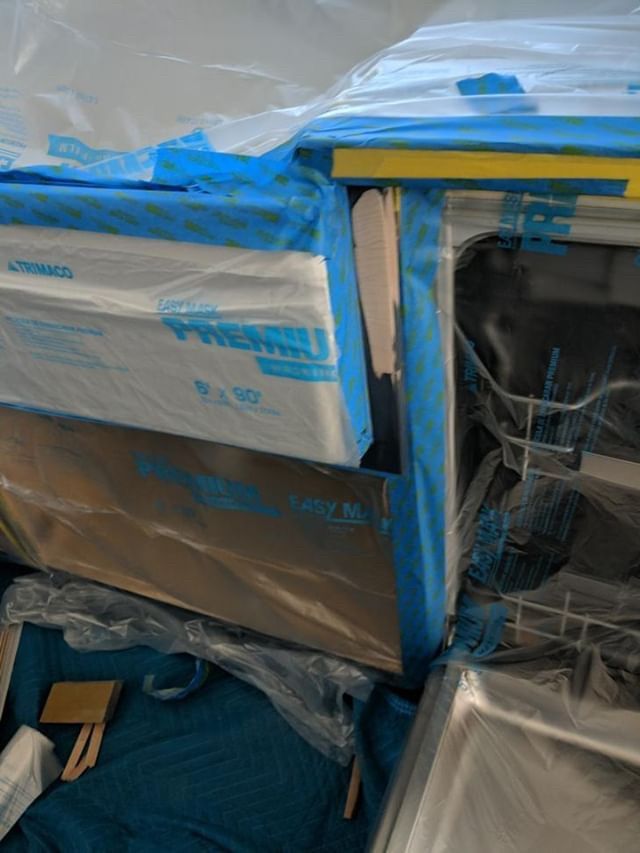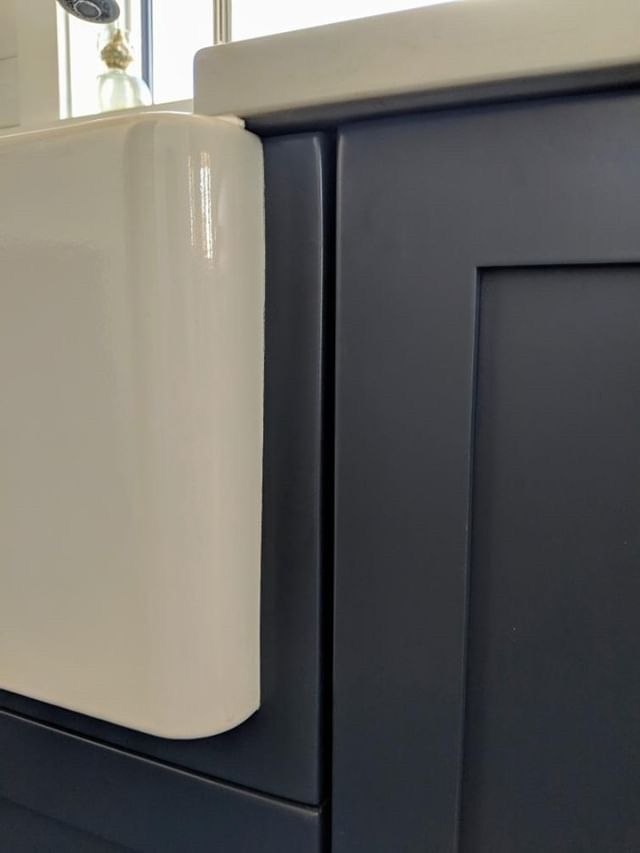 You can't beat the outcome. Perhaps the best part of this repair, to me anyway, is that Hilgenberg doesn't have a spray gun. Instead, he used the Preval Sprayer. At $10 a can, you can achieve professional-grade spray gun results for small repairs like this that need to match in texture.
Jon Hilgenberg is a cabinet installer living in Charleston, South Carolina. Follow him on Instagram @jchcabinets
MORE: