Nautical by Nature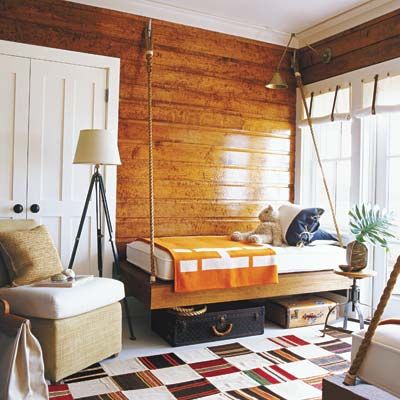 Sure it's a place to sleep, but the bedroom also offers one of the best chances to make your mark design-wise. "You want a space that's classic but can evolve. That's where special details come into play," says Suzanne Kasler, who designed the room shown here. To convey a laid-back vibe, Kasler chose warm wood-channel siding made from utility-grade pine. The rustic backdrop contrasts nicely with luxurious accents, such as designer wool throws and a handmade patchwork kilim that deliver playful doses of color and texture. Handsome, sturdy furniture and vintage-style light fixtures complete the space. Here are ways to create a similar setup at your house.
Textured Upholstery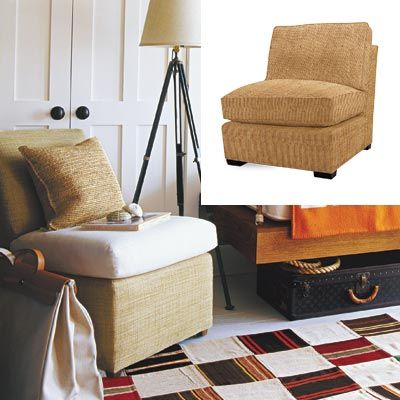 Raffia fabric lends a woodsy touch to this plush foam-and-down chair in an unfussy square shape.
About $779; ballarddesigns.com
Tripod Lamp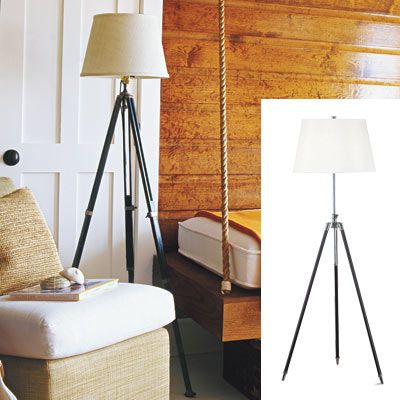 A chrome-accented replica of a surveyor's stand provides the base for this fixture from Kenroy Home.
About $144; bellacor.com
Flat-Weave Rug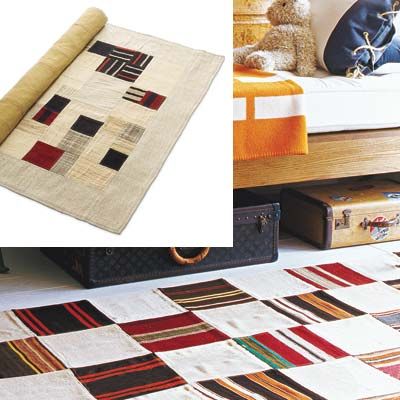 Patches from several carpets were pieced together to create Roost's graphic wool floor covering.
5-by-8-foot rug, about $488; velocityartanddesign.com
Graphic Cushions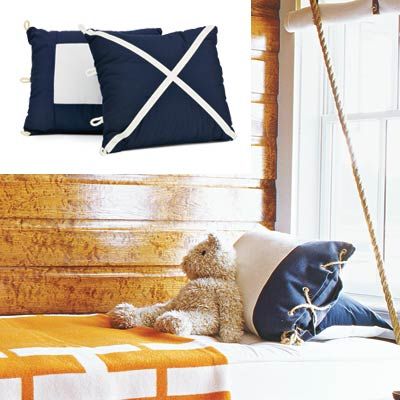 Add a subtle pattern with throw pillows covered in crisp navy-and-white Sunbrella fabrics.
About $42; homebytheseashore.com
Wall-Mount Reading Lamp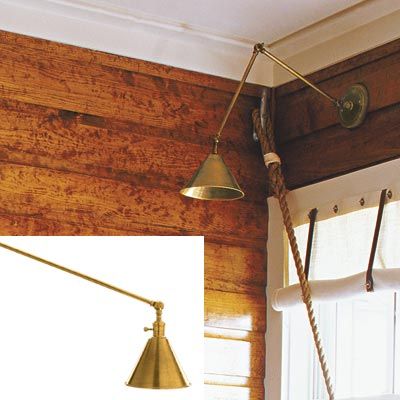 This industrial-style double-jointed fixture allows you to direct light just where you need it.
About $229; shadesoflight.com
Bright Wool Blanket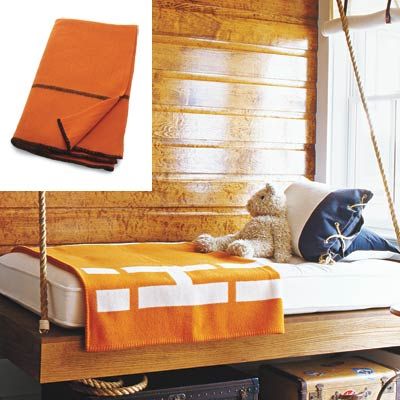 As perfect on a bed as it is outside at a campfire, this vibrant throw gives otherwise neutral linens a color boost.
About $99; lswoolen.com
Earthy Vase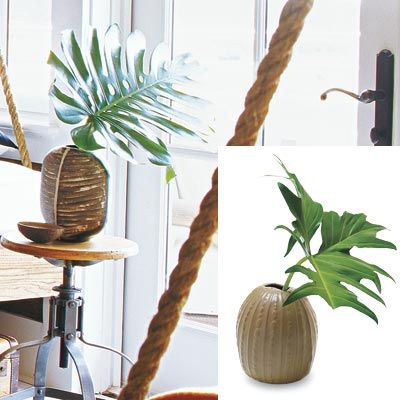 This vessel's organic shape brings a bit of nature indoors, especially when filled with one exotic leaf.
About $52; peruvianconnection.com
Bedside Stool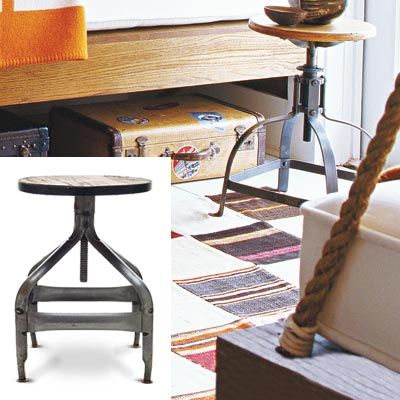 Originally a draftsman's seat, this salvaged wood-and-steel perch adds lots of character as a table stand-in.
About $189; urbanaccenthome.etsy.com
Vintage Luggage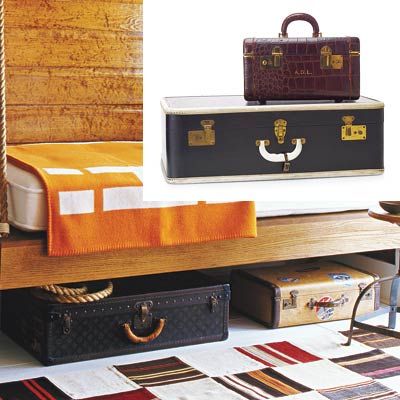 Swap boring under-the-bed bins for sturdy suitcases from the mid-1900s.
Find similar styles at online auctions for as little as $8 each; ebay.com