If you're happy with the current layout of your bathroom and all it needs for a refresh is a coat of paint, new plumbing, light fixtures, and modern hardware, you can expect to pay under $5,000. At the other extreme, a major down-to-the-studs renovation might run you $30,000 to $40,000. Whether you're planning a modest bathroom makeover or a major gut and remodel, our expert tips, beginning with the simplest fixes and leading up to a complete overhaul, will help you get it done right.
Choose the Right Paint Sheen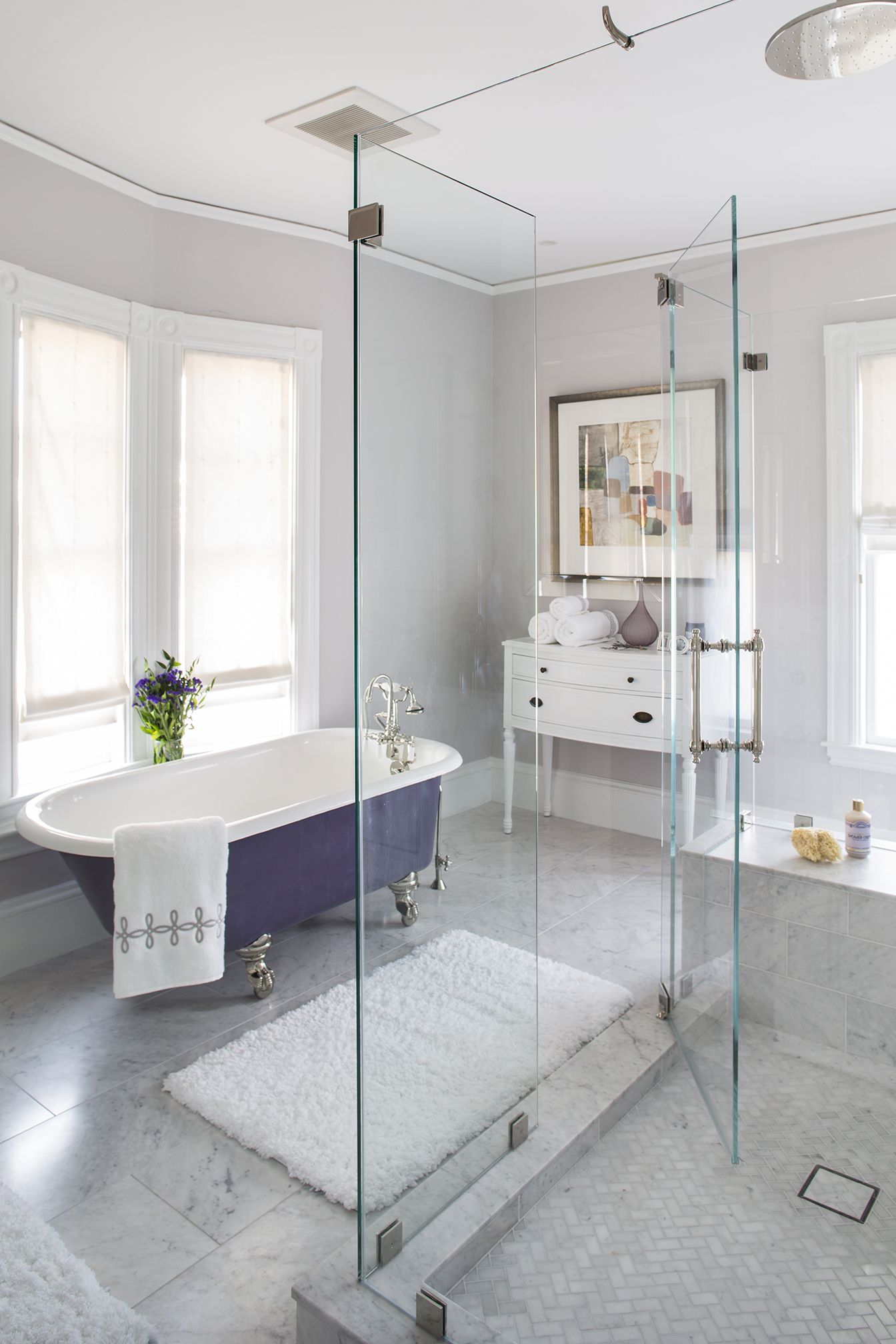 In years past, you had to use a glossy or satin paint wall finish to lock out persistent bathroom humidity. But today many manufacturers are producing specialty paints in on-trend matte finishes that are formulated with anti-microbial additives to protect against moisture and mildew. These paints may cost up to two times more than standard latex-acrylic. So if you want to save money, go for glossy. The best way to prevent mold and mildew is to stop it before it starts with a properly vented exhaust fan ducted to the exterior. And don't use the shower for at least 24 hours before and after painting to ensure that no moisture disrupts the paint-curing process.
Select the Faucet First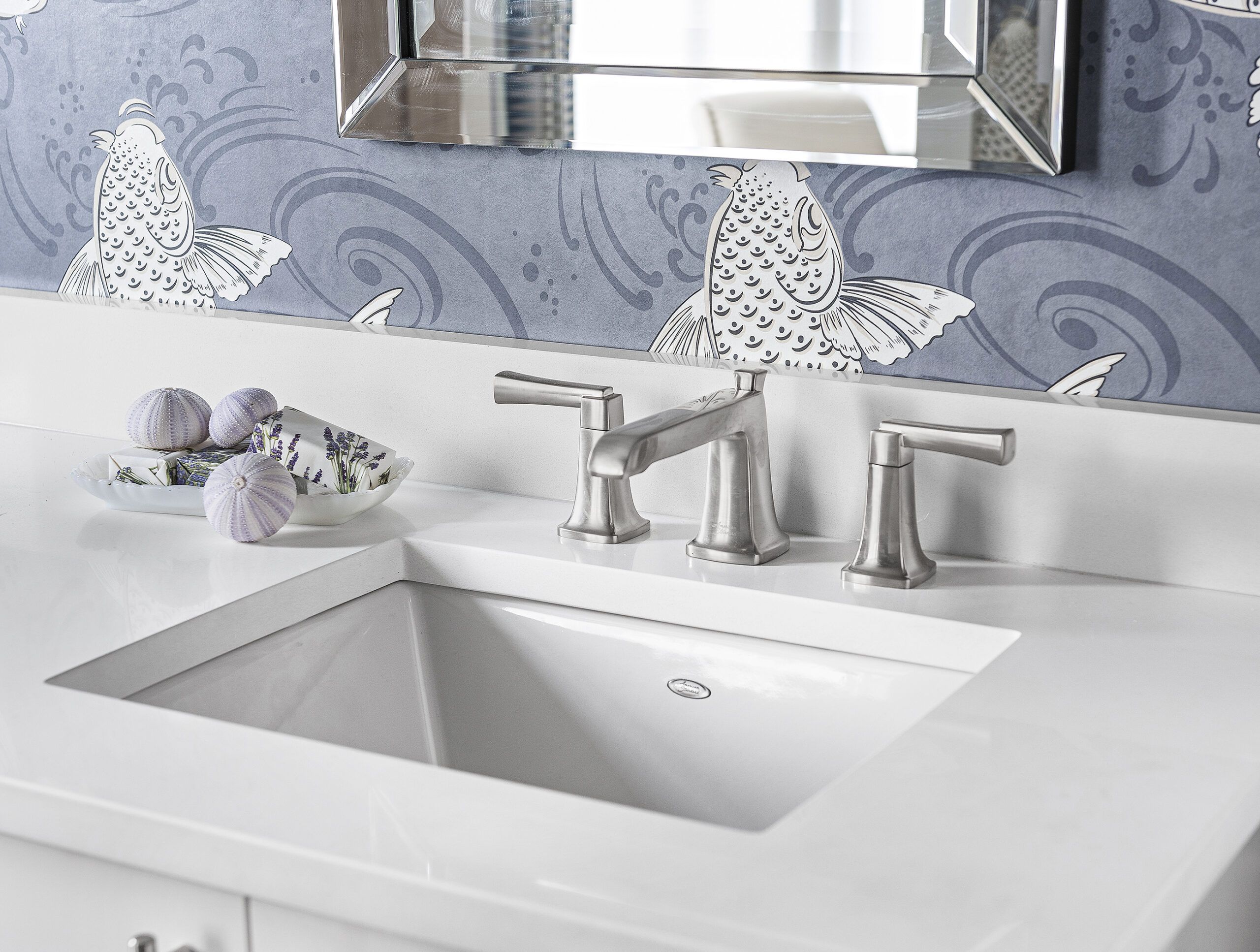 The sink faucet—or in some cases the tub faucet—is the most visible hardware in many bathrooms, so start by choosing it, and then match the shower set, toilet flush lever, towel bars, and other hardware to the faucet's styling and finish material. Ergonomic lever faucets are the easiest to use for people of all ages—and you can find them in styles from modern to vintage.
Think About Your Storage and Counterspace Needs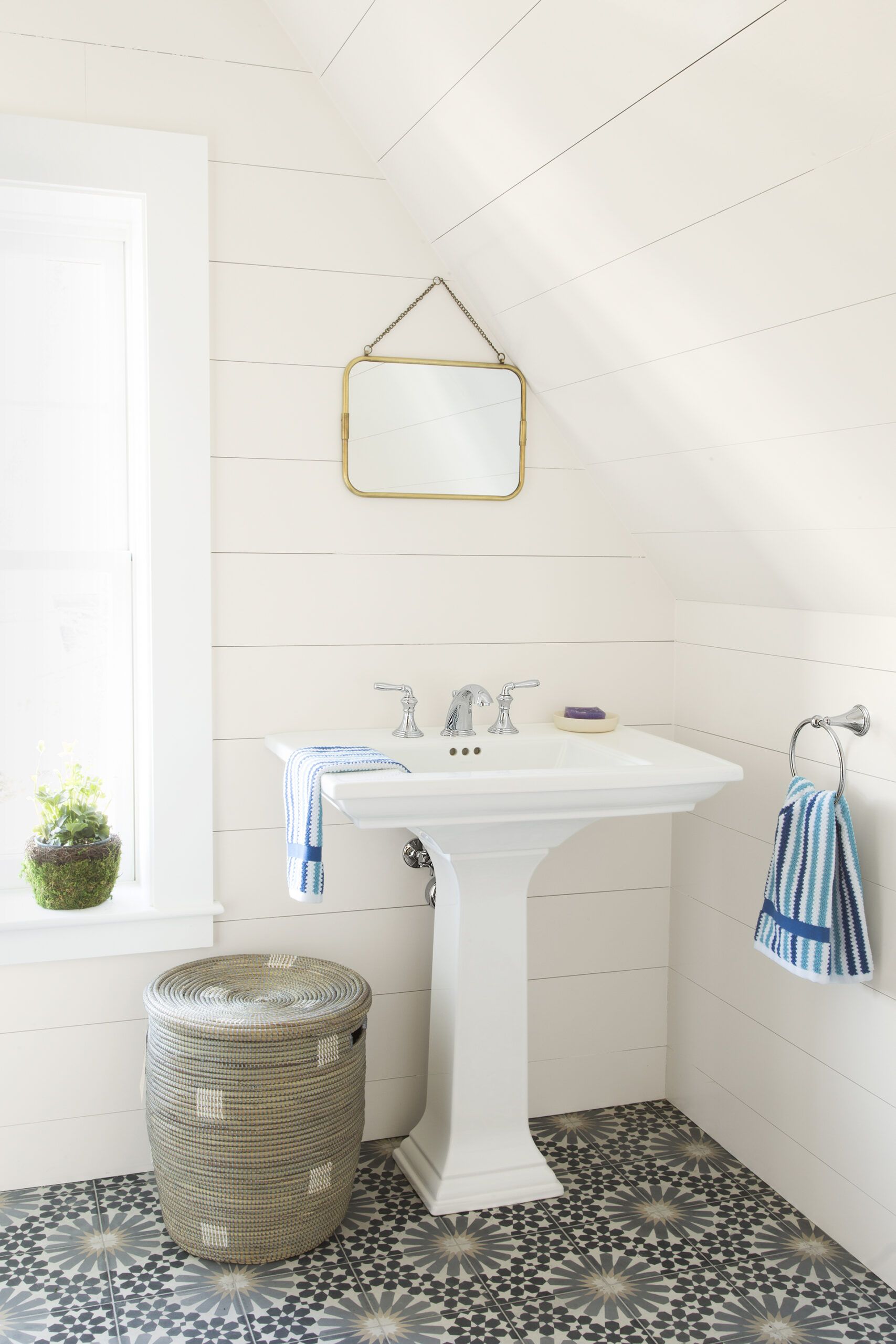 Your choice of sink and vanity go hand in hand to determine how much storage and counterspace your bathroom provides: A pedestal sink offers a slim and traditional silhouette that's ideal for small bathrooms, but it has no vanity for storage and very limited counter surface. A vessel sink is a bowl that sits on top of the vanity—often a repurposed piece of antique furniture—so there's plenty of room for drawers and storage space inside, but little usable counterspace on top. A traditional vanity offers both counterspace on top and storage space down below.
Make Flawless Flushing a Priority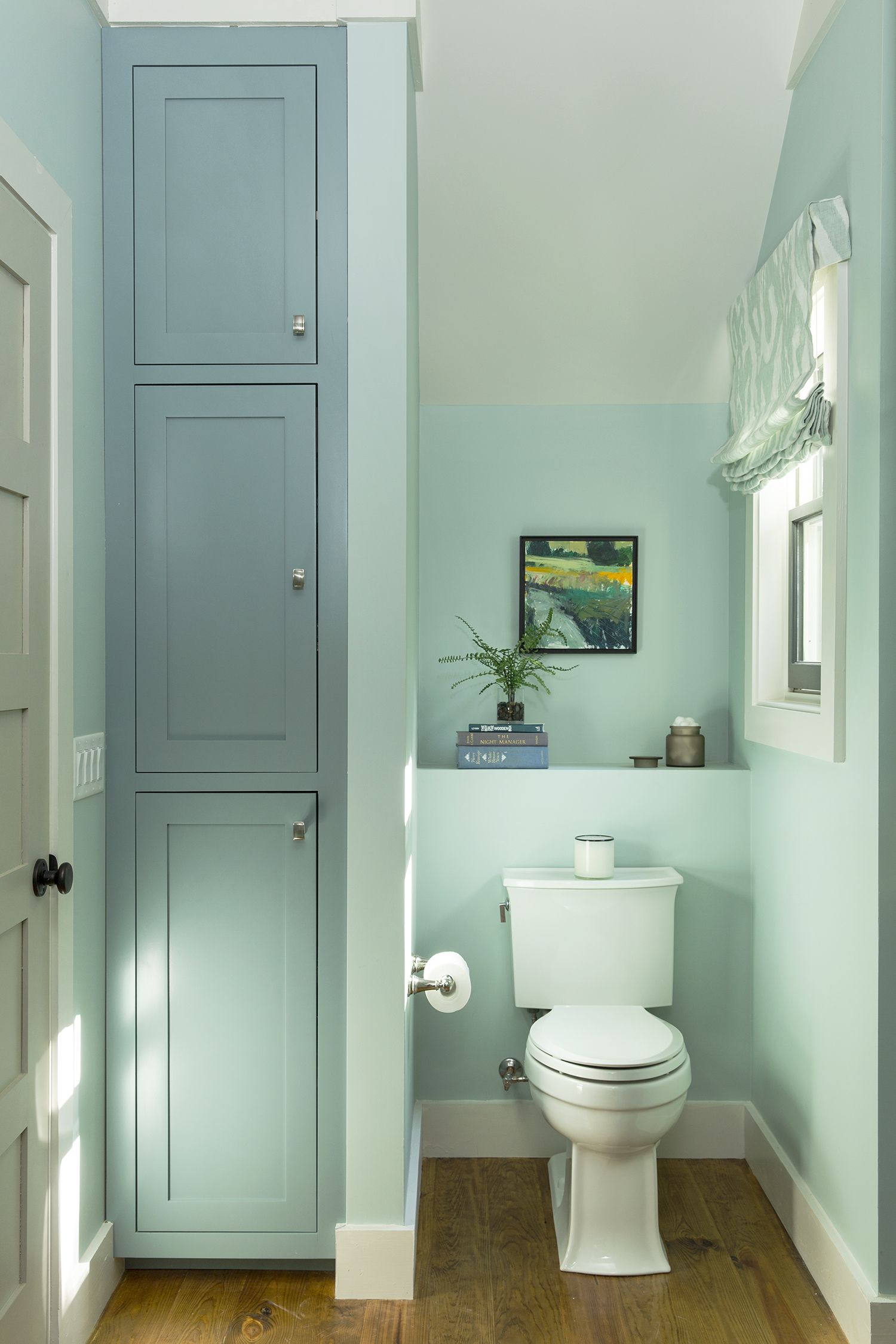 If you haven't shopped for a toilet in recent years, you're in for a surprise. Heated and LED-lit seats, built-in bidet functionality, water-saving and self-cleaning features are just a few of the high-tech options you'll need to evaluate. But flawless flushing should be your first priority. Go to map-testing.com to check any toilet's ability to get the job done with just one push of the handle. Look for toilets with a Maximum Performance (MaP) testing score of 500 or higher; this group includes many WaterSense-rated toilets, which are high-efficiency models that use as little as half of the 1.6 gallon-per-flush legal limit.
Flatter Yourself with the Right Light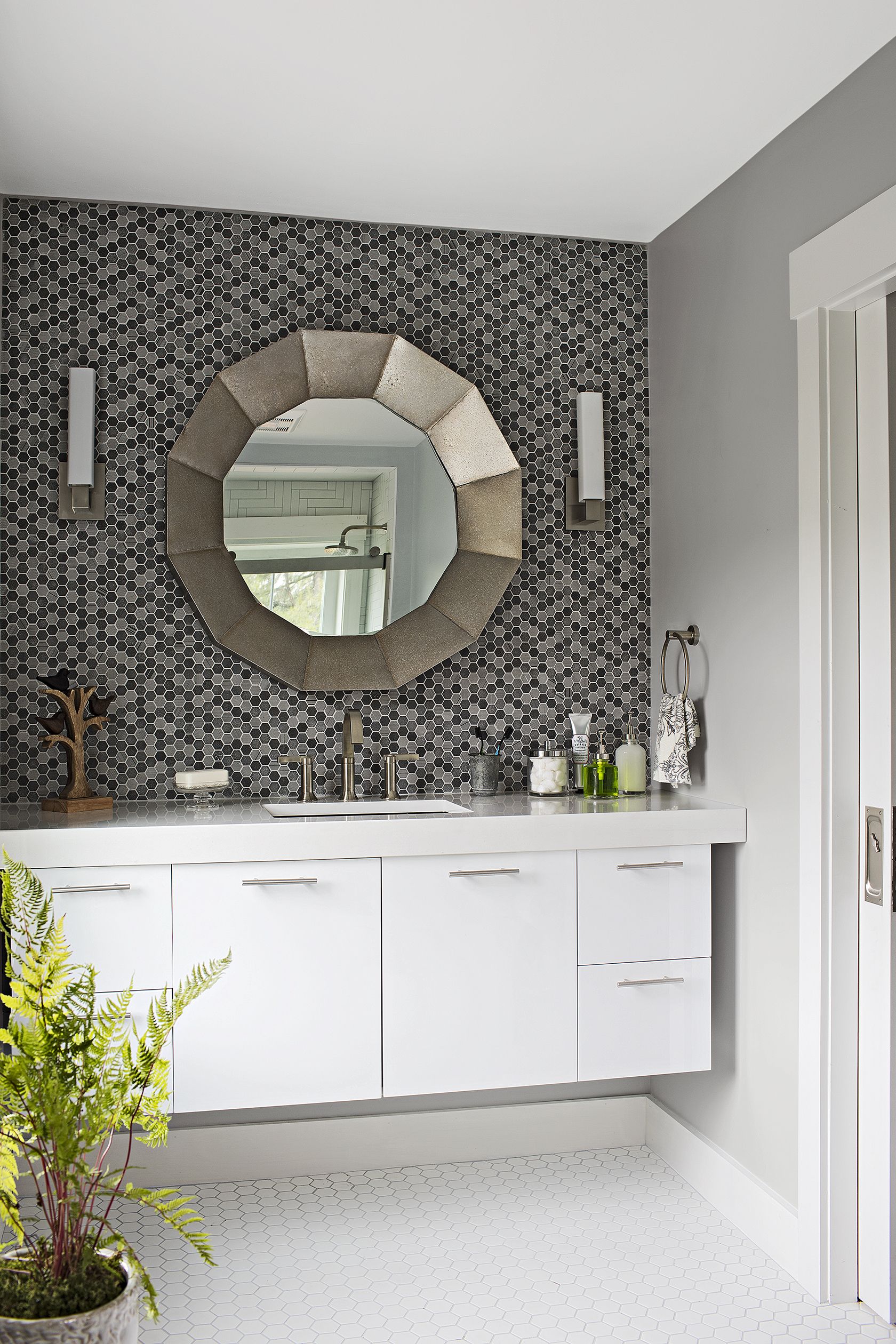 While recessed or surface-mounted ceiling lights are critical for overall room lighting, they're unflattering for self-reflection. Task lighting on either side of your over-sink mirror is ideal. Fixtures should be placed at eye level (around 66 inches) and ideally spaced 36 to 40 inches apart. If there's no room for side sconces, install a long fixture on the wall above the mirror.
Pick Porcelain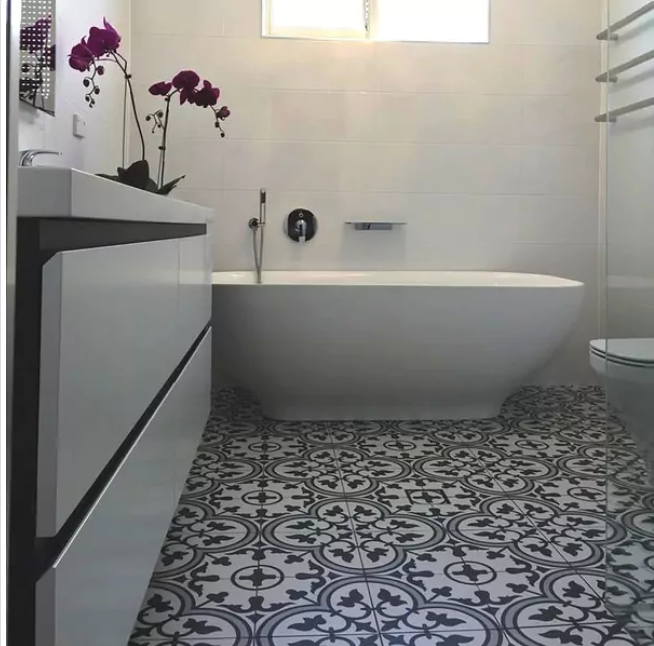 Cement and encaustic tiles are all the rage these days, but they can be pricey, they're harder and more expensive to install, they're prone to etching by acids and harsh detergents, and they require annual sealing. For high quality, affordable, and easy-to-care-for surfaces, the gold standard is porcelain. The toughest versions are practically crack- and stain-proof, and you can find tiles that convincingly mimic the look of handmade ceramic, natural stone, and even wood floors.
Go for Non-Slick Surfaces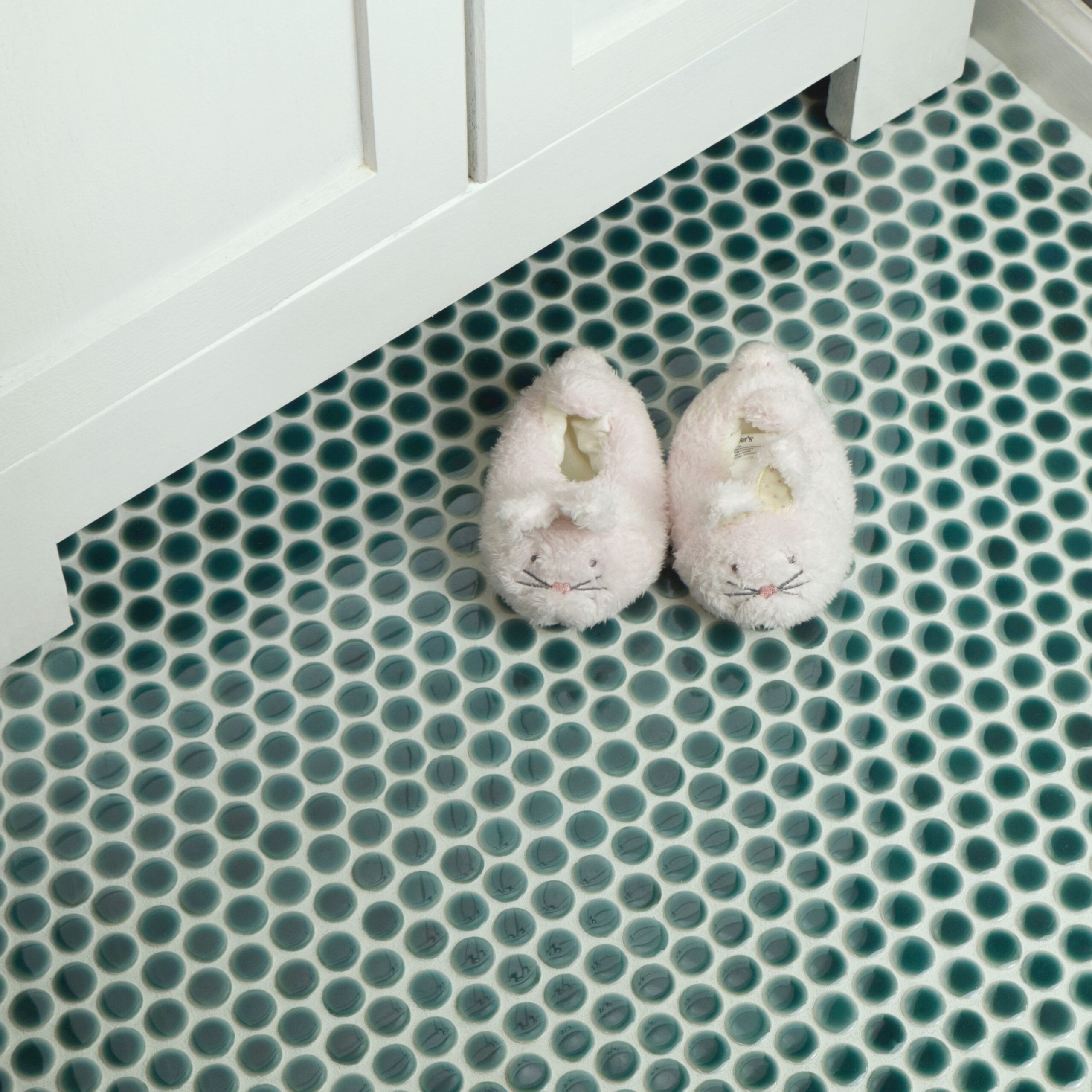 Some tiles create a serious slipping hazard when they get wet. To ensure your bathroom floor doesn't get dangerously slick for people stepping out of the tub or shower, choose tiles with textured surfaces, matte finishes, or sand-containing glazes. Another option: small tiles with lots of grout lines can add traction to the floor.
Budget Guidelines for a Major Bathroom Remodel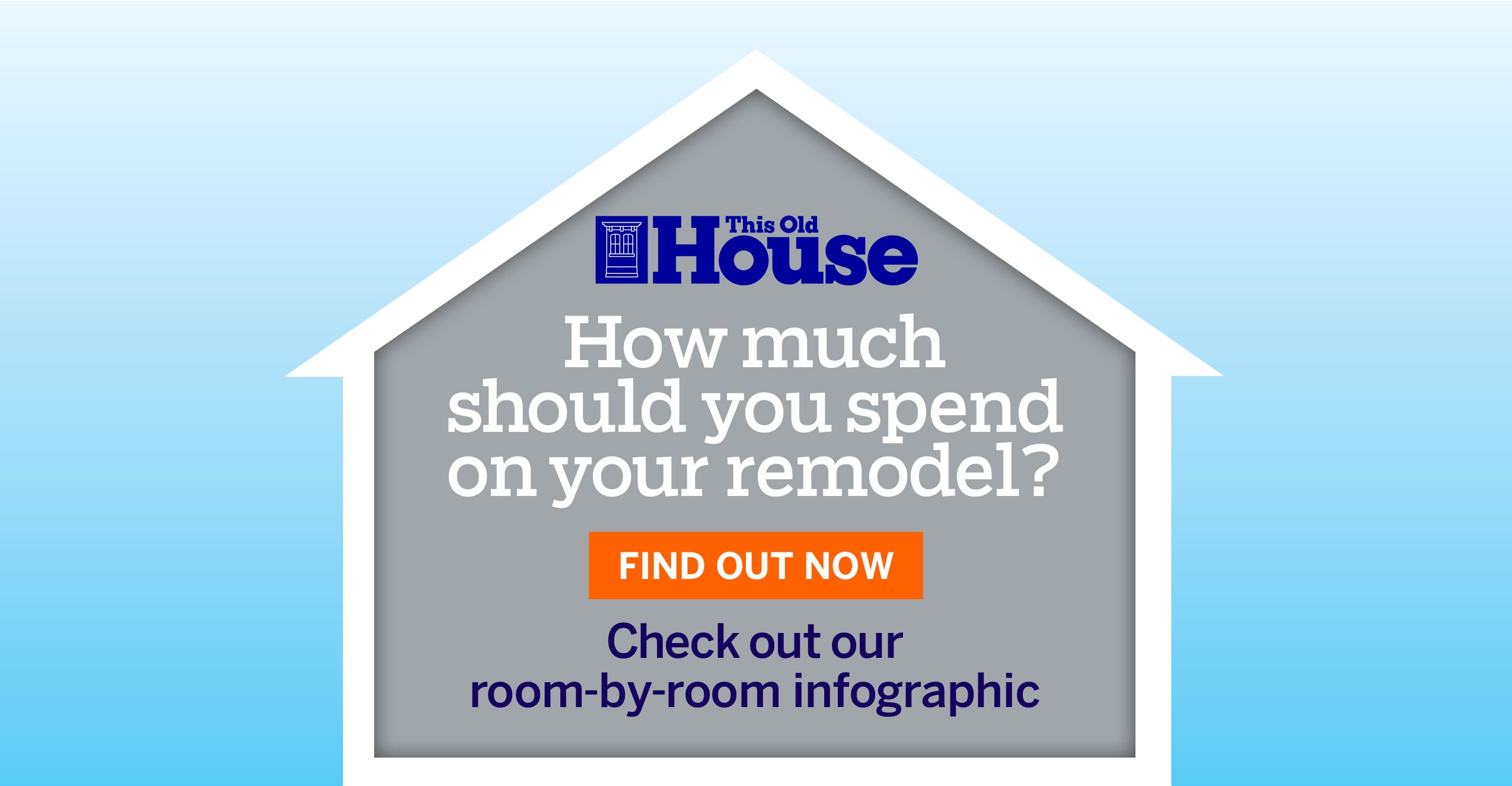 Sometimes nothing short of a major, down-to-the-studs remodel will give you the space you need or the zen-like sanctuary you desire. But if you're looking for payback at resale, consider this: How much you should be willing to spend on any major renovation is related to the value of that room as percentage of your overall house value. Check out our interactive infographic with guidelines for the maximum budget you should allot to ensure a solid return on your investment.
NEED HELP FINANCING YOUR REMODEL?
Consider a personal loan. Preview your interest rate. Checking won't affect your credit score at all.
Fixed Rates | Quick Funds | Flexible Terms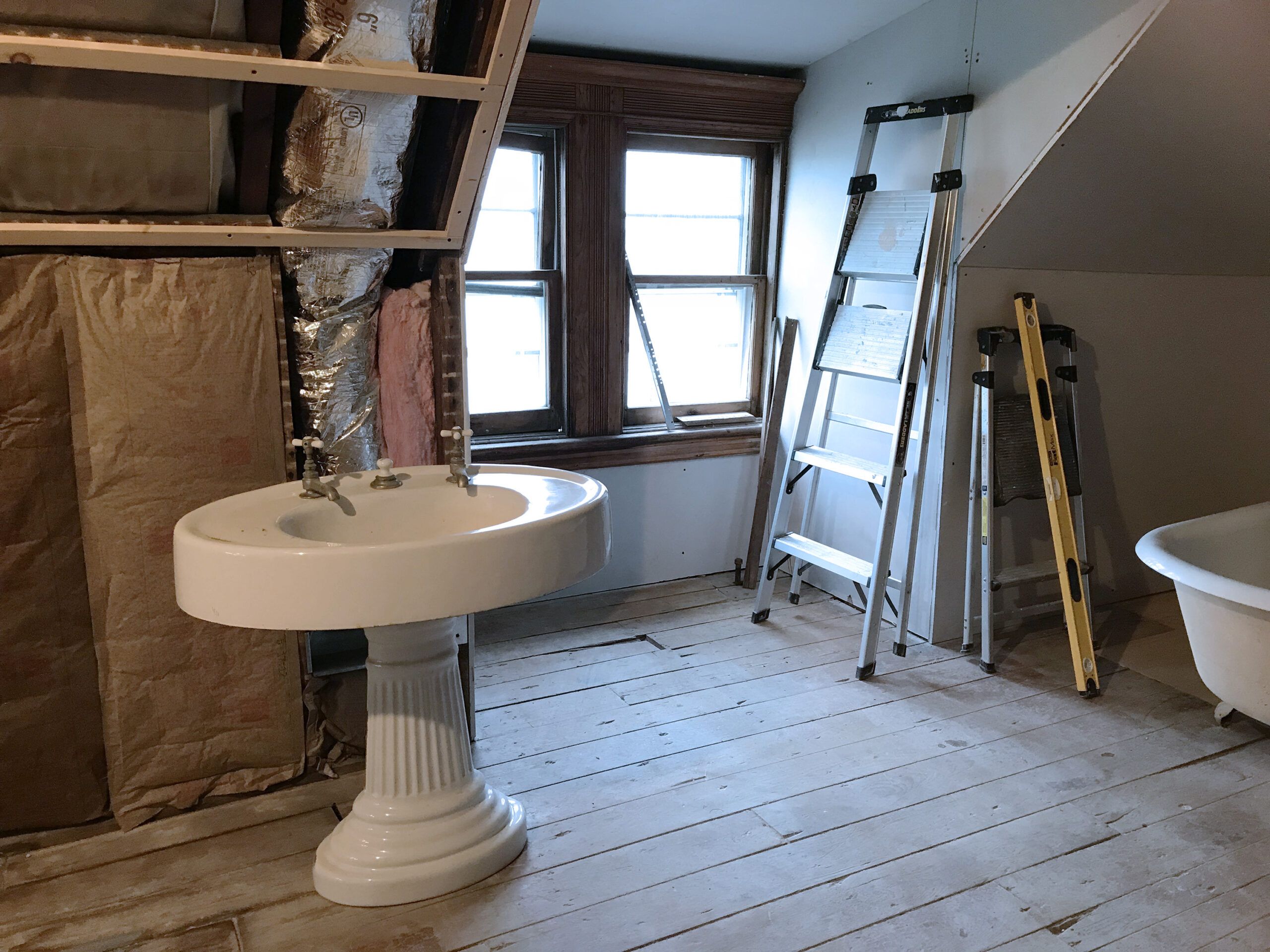 In many bathrooms—especially those built before World War II—the tile and tub are set in a thick bed of concrete. The only way to remove them and start over is to do a full "gut" demolition, which means tearing out everything down to the framing. That rules out a low-cost, cosmetic bathroom remodel—unless you install new tile over the old and refinish the tub by reglazing it (spraying on a new finish) or installing a custom-made fiberglass shell over it. Those are low-cost solutions, but not long-lasting ones—and they don't allow you to fix problem plumbing or to reconfigure, expand, or truly transform the space.
Keep the Door, Replace the Window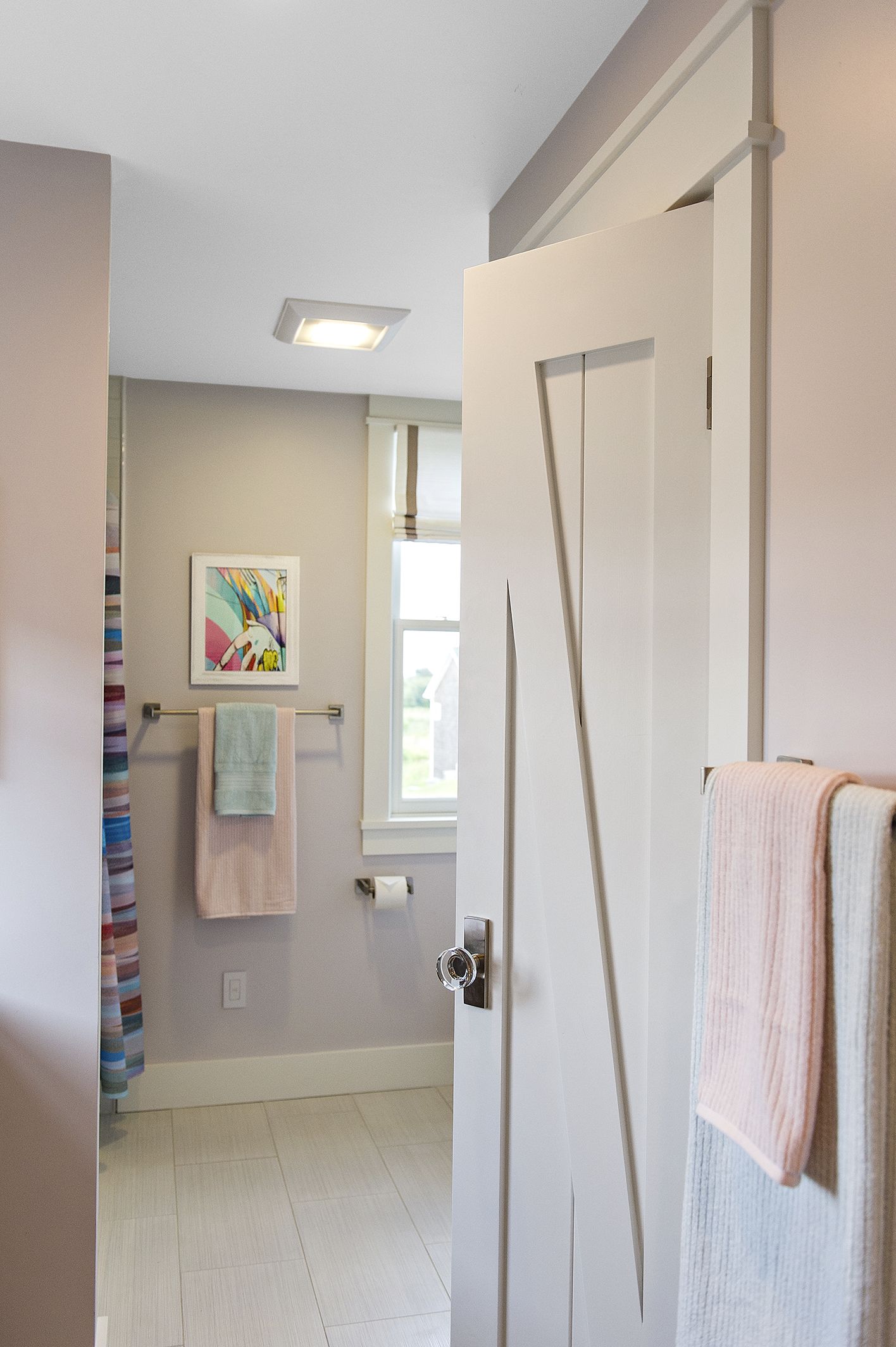 If your bathroom door matches the style of the other interior doors in your house, reusing it is an easy way to ensure that the new bathroom feels like it belongs in the house—even after you completely modernize the space. While you could also keep the existing window, a replacement will allow you to improve energy efficiency and change the configuration for a bigger window that allows in more light or a smaller one installed higher up for greater privacy without the need for window treatments.
Reuse and Match Existing Trim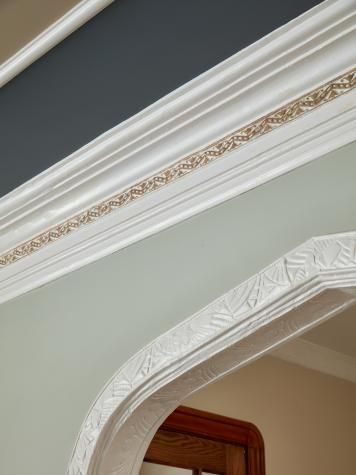 Installing new trim that matches what's in an old house is tricky. So ask your contractor to carefully remove the existing moldings at the start of the project, and re-use them for your new bathroom. You will likely have enough if you are keeping the same layout. If, on the other hand, you are expanding the space or adding doors or windows, you can take a sample of the old molding to a lumberyard and try to find a close match, or (more expensively) have a shaper blade cut to create a profile that perfectly matches your trim.
Pay Attention to What Goes Behind the Walls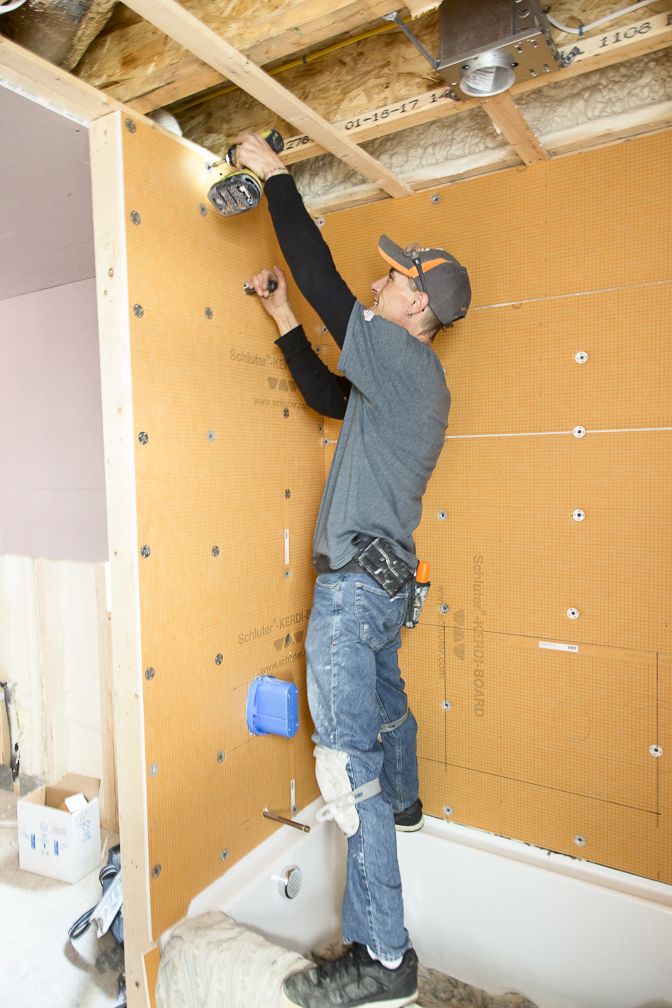 In a bathroom, consider insulating more than just the exterior wall. Insulating interior walls with stone wool will minimize the transfer of embarrassing sounds, such as the toilet flushing—or you singing show tunes in the shower. For full bathrooms, you'll also want to ask your contractor for a special moisture-resistant drywall (it's generally green or purple) to avoid mold and mildew problems—and for cement backer board in showers or extruded polystyrene foam boards (orange) wherever you'll be tiling to ensure a tough, durable bond for the tiles.
Keep Fixtures in Place and Save on Labor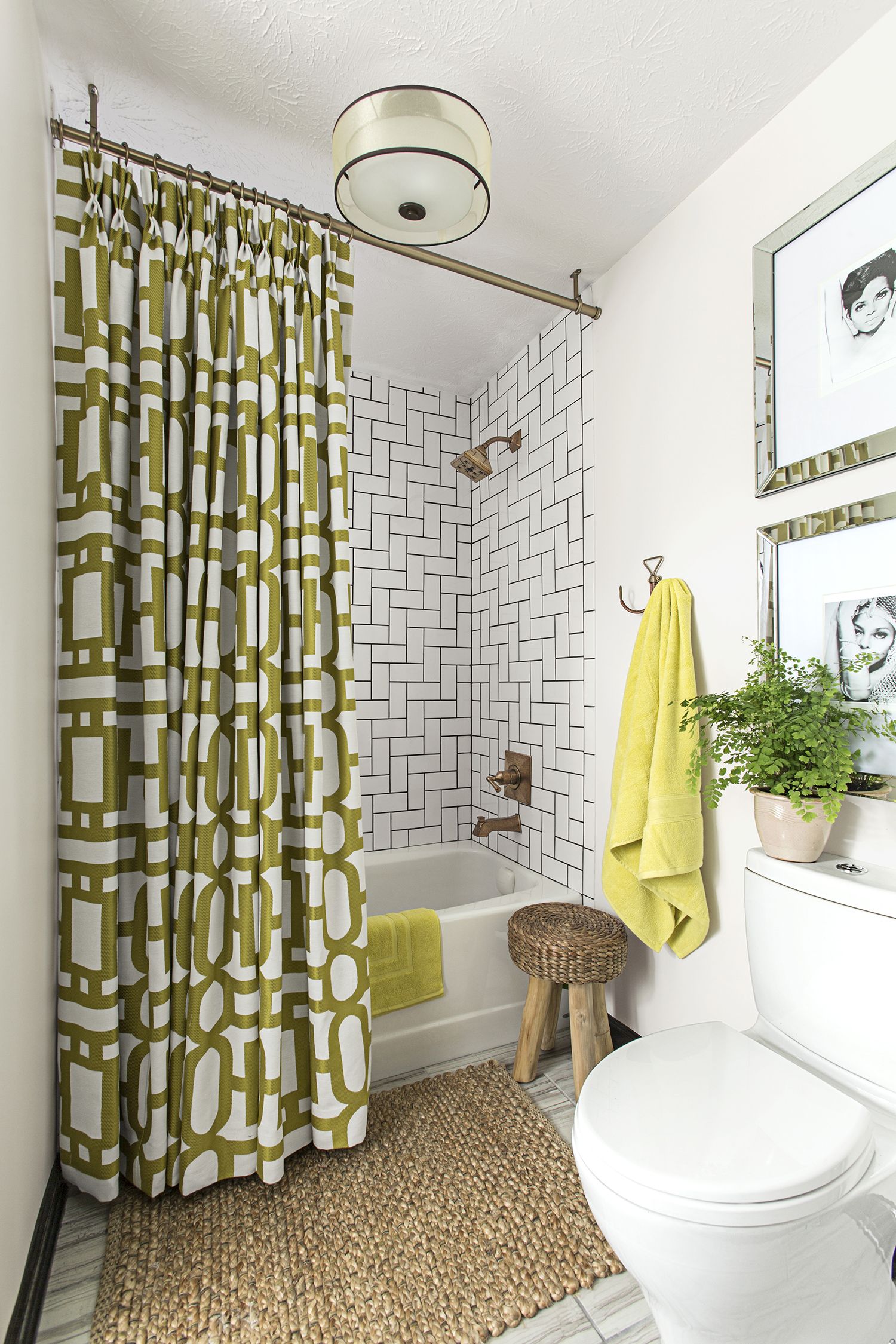 If you're installing a new upstairs bathroom—or need to replace the main drainpipe down to the basement in an existing bathroom—consider using cast iron instead of the standard PVC plastic. This might seem old-fashioned, but cast iron is much quieter so you won't hear every flush of water whoosh by when you're sitting in whatever room is under the bathroom. And if you put the new sink, toilet, shower, and tub back where the old ones were, you won't have to run new supply and drain connections to those locations either—saving you potentially thousands off your project costs.
Upgrade Your Electrical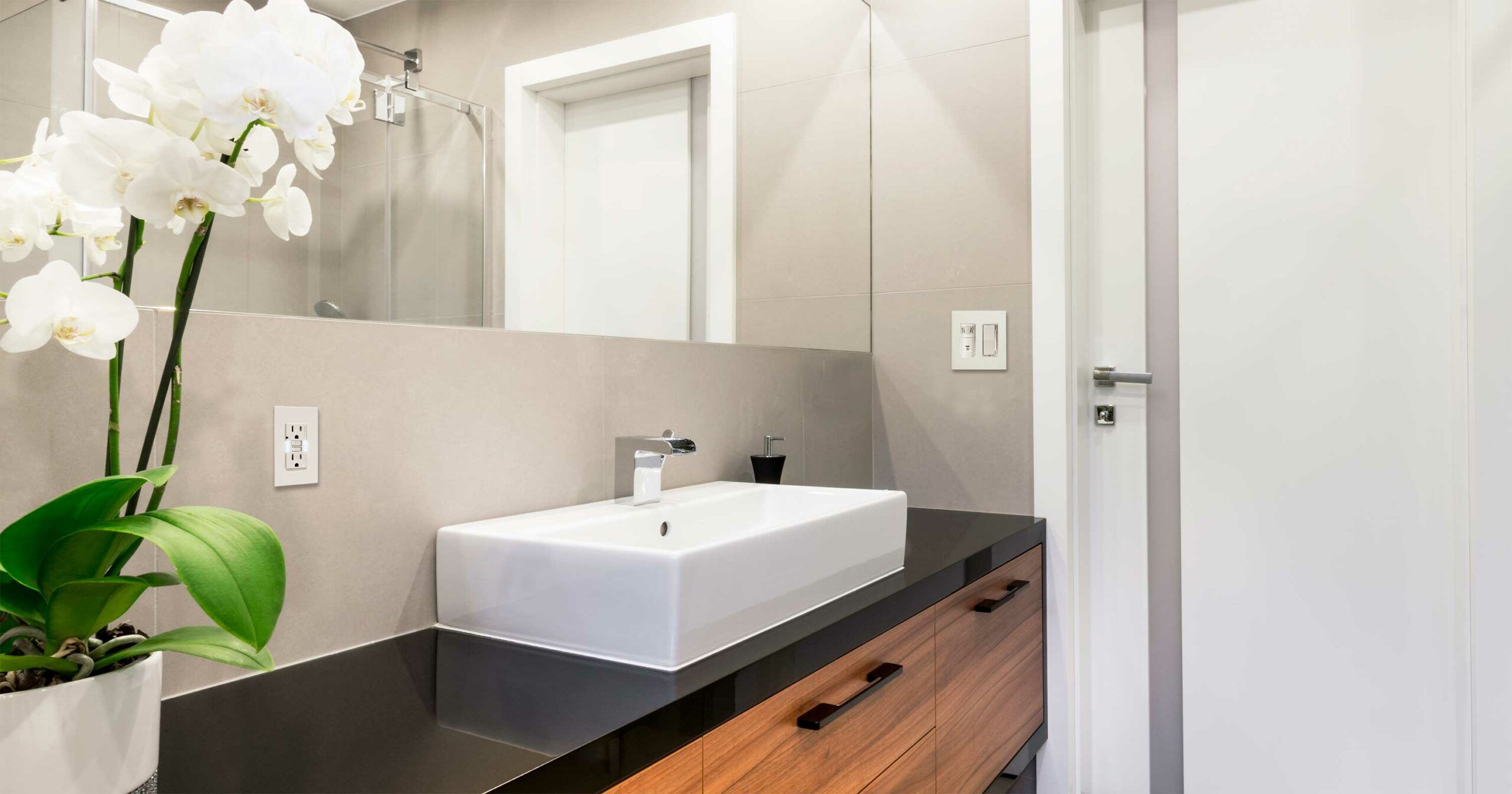 The existing electrical circuits feeding your bathroom are almost certainly fed by 15-amp wiring (thin wires with comparatively low power capacity). And they have likely been abused by years of humidity—and hair drying. So in addition to installing code-mandated GFCI outlets, you'll want to replace the wiring with a dedicated 20-amp circuit and plenty of outlets for all the appliances in today's bathrooms, from electric razors and toothbrushes to hair-straightening irons.
Control Air Temperature and Humidity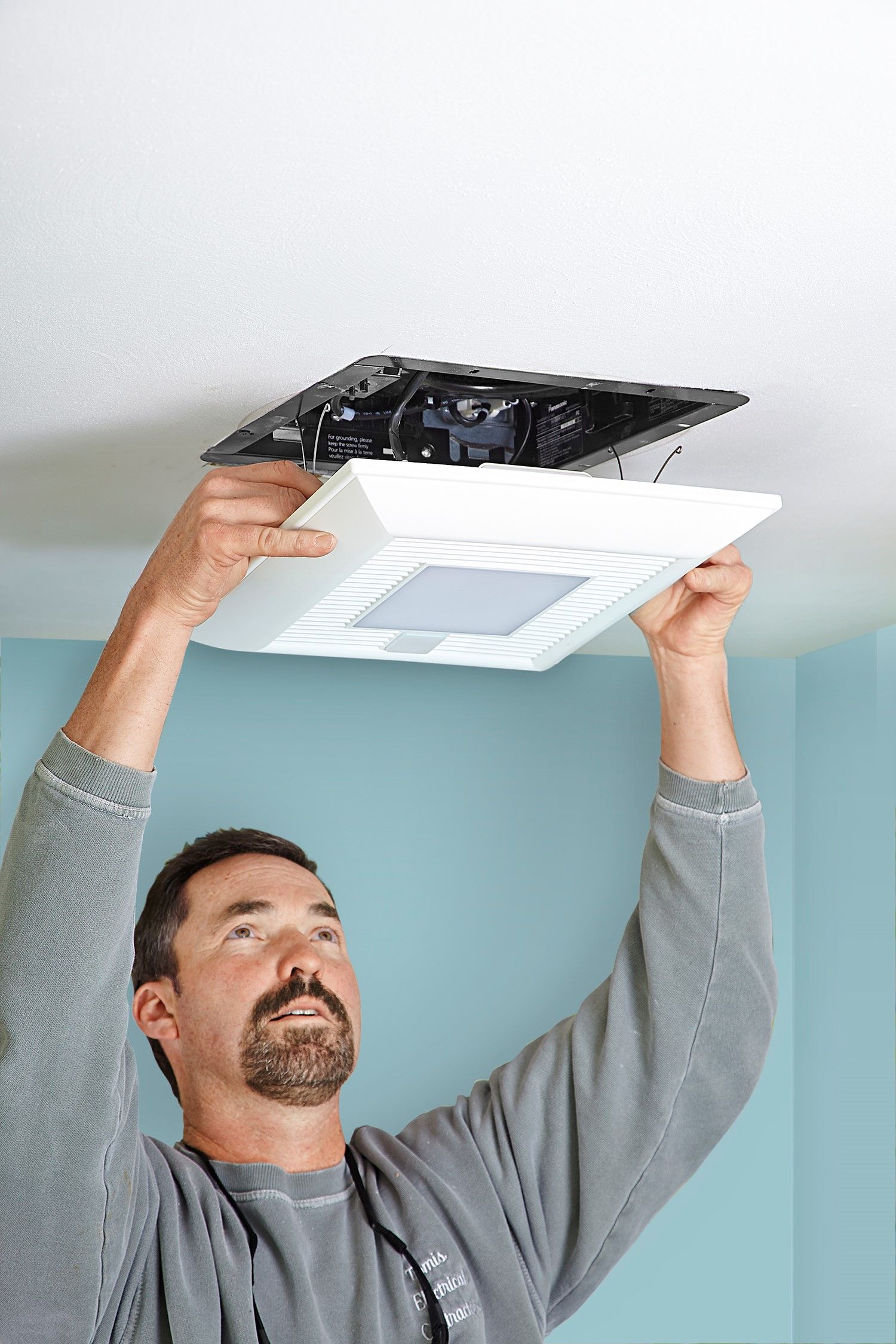 If you have forced-air heating and cooling, make sure to include a vent in the bathroom—where temperatures can otherwise swing hot and cold. For hot-water heat, consider radiant floor heat or a kick heater under the vanity cabinet: This is a small blower unit that converts the warmth from your hot-water-heating system into warmed air for the bathroom. An exhaust fan is also a must. For a master bath, splurge on an ultra-quiet unit and put it on a timer set to run for 20 minutes after a shower. For a family or guest bath, choose a model with mid-range noise level and power—and consider a humidity sensor so that you don't have to rely on kids or guests to turn it on. For a powder room, install a loud fan for maximum sound privacy near public areas.
Separate the Shower and the Tub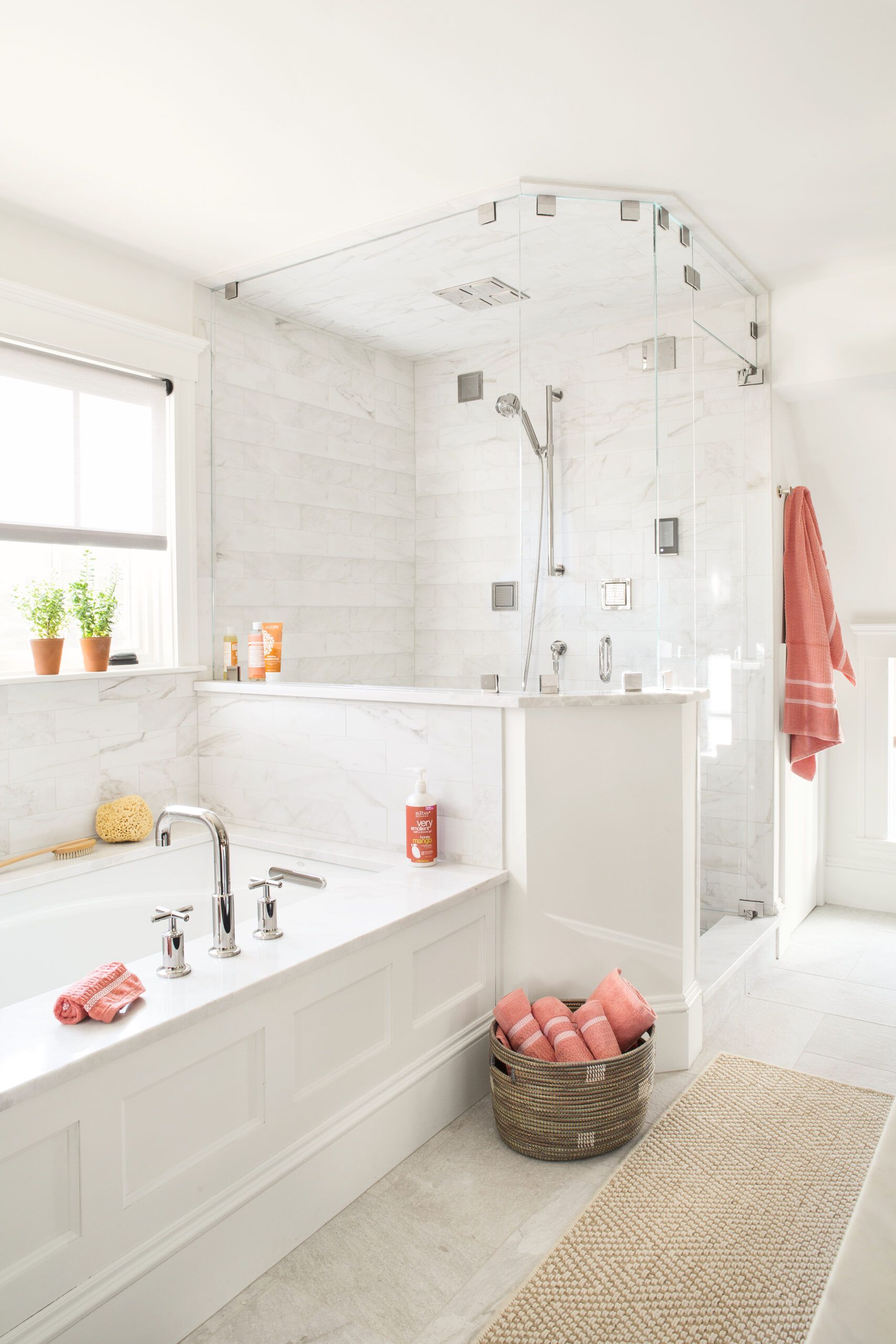 If you have the room, consider separating the tub and shower. A freestanding, deep soaking tub is the ultimate luxury, and a separate walk-in shower offers more space and easier accessibility, eliminating the danger of tripping over the tub threshold. Such universal access measures are on the rise; in fact, homes with curbless walk-in showers—where the bathroom floor continues straight into the shower without anything to step over—sell for 4.6% more and 38 days faster than similar homes without them, according to Zillow. If possible, make your walk-in shower at least 4 by 4 feet, which will leave ample room for manuevering, and you'll have enough space to add a freestanding bench. And consider handheld showerheads—helpful for washing, they make it easier to clean your shower, too.
Calculate Your Costs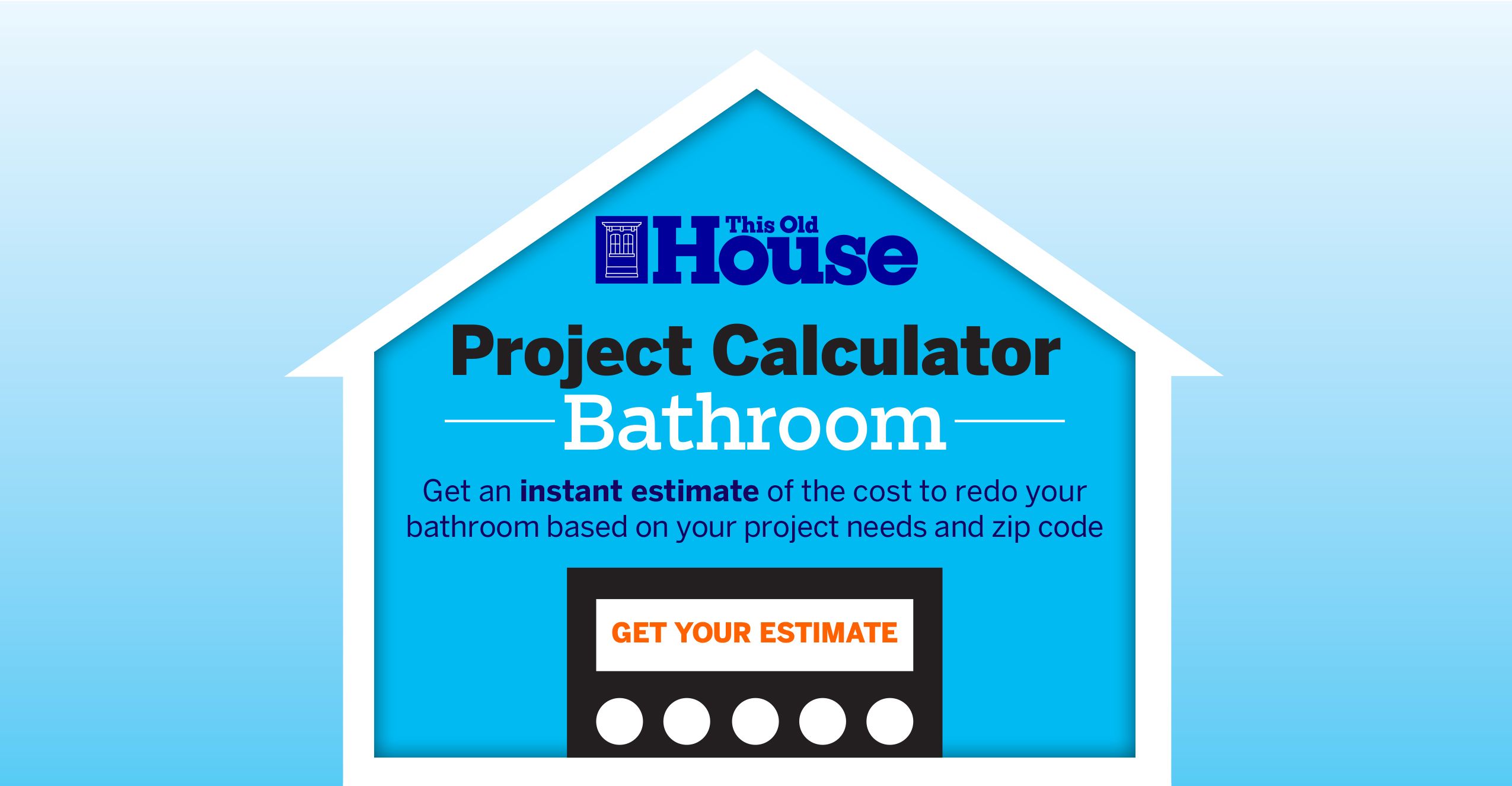 Before you begin knocking down walls, you'll want to set a realistic budget for your bathroom redo—and stick to it. For a cost estimate of your remodel, based on its scope and average pricing for your neighborhood, check out our easy-to-use calculator. And if you need extra cash to finance your kitchen redo, a personal loan from Discover is a quick and simple option. Preview your interest rate and choose how much you need up to $35,000 to invest in your home's long-term value.
NEED HELP FINANCING YOUR REMODEL?
Consider a personal loan. Preview your interest rate. Checking won't affect your credit score at all.
Fixed Rates | Quick Funds | Flexible Terms