About This House
Likely built in the 1890s as a Folk Victorian, the house sits on what was once known as Silk Stocking Row, where Water Valley's prominent families lived in gracious, architecturally distinctive homes.
At the time, the town was a bustling hub for the Illinois Central Railroad. Historians surmise that the house may have undergone some Craftsman-style updates in the years that followed, the better to fit in with the popular aesthetic.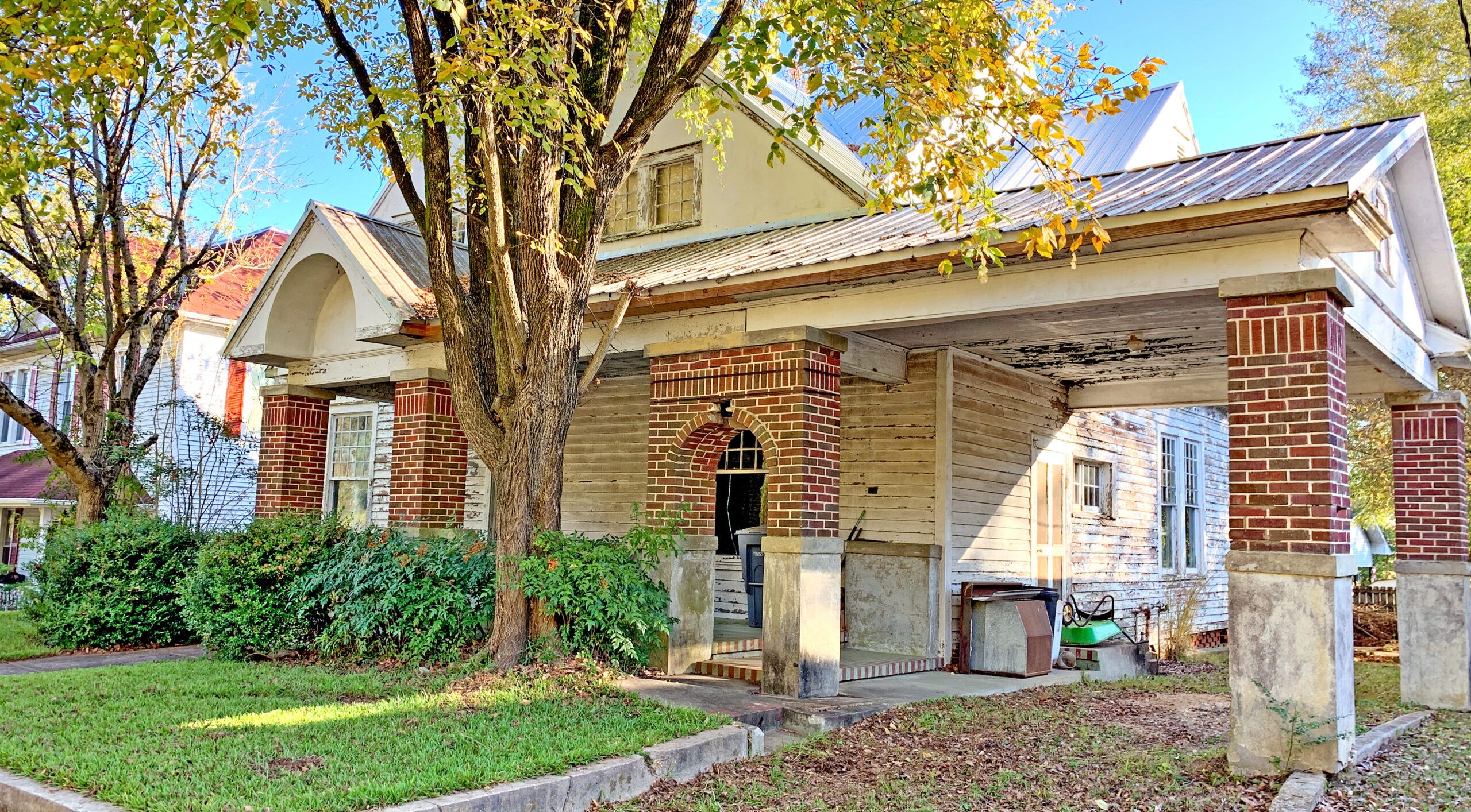 A porte cochere and brick archway lend storybook charm. The driveway's gravel paving is still in evidence.
Why Save It?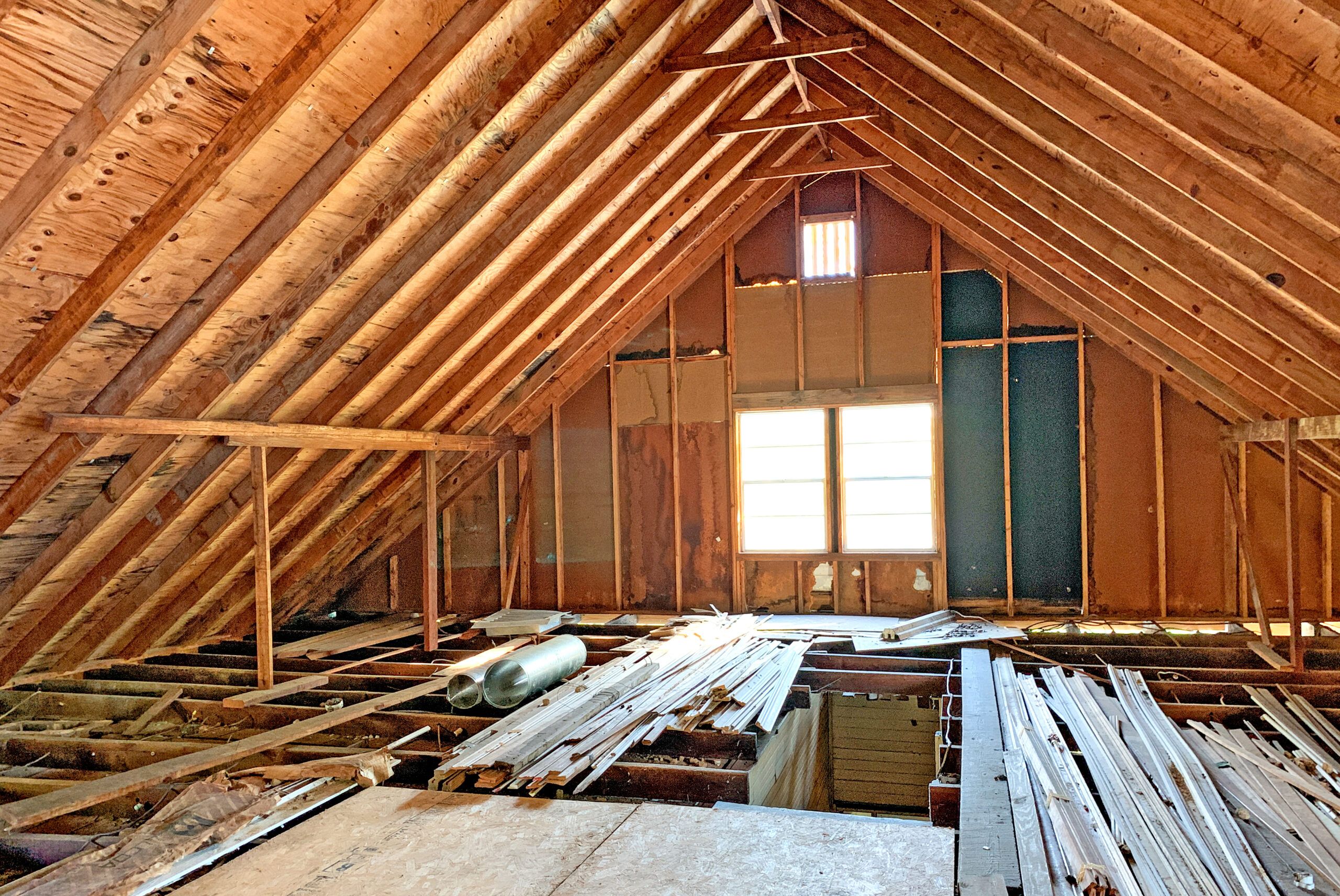 Filled with vintage details, the house retains original fireplace mantels, heart-pine and oak floors, divided-light windows, French doors, and transoms.
It sits three blocks from the restored Main Street district, which is listed on the National Register of Historic Places and enjoys a lively arts scene. The town is 20 miles from the University of Mississippi's Oxford campus.
What It Needs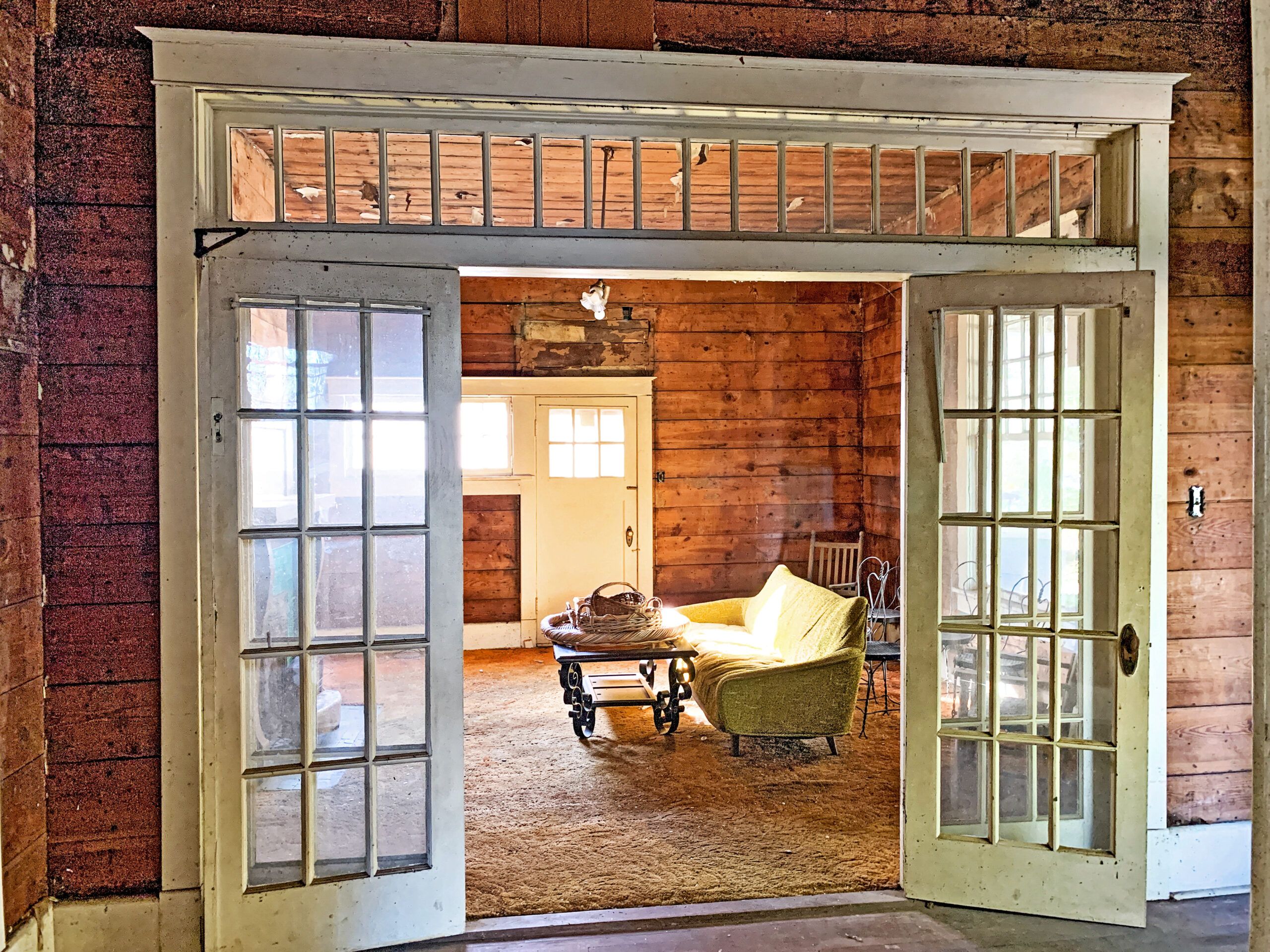 The house requires all-new systems and a total overhaul of the kitchen and only bath, located on the first floor, the one level of finished living space. While the foundation of brick piers is sound, two in the rear need to be rebuilt.
The stucco-and-clapboard exterior needs painting, and some repairs must be made to the siding, fascia, and eaves. Clear, clean water covers the root cellar floor, suggesting that the cistern needs attention. But the metal roof is new and the large attic could be finished as a full second story. It's a big job, but a game new owner will feel quickly at home in this small town of preservation-minded doers, thinkers, and makers.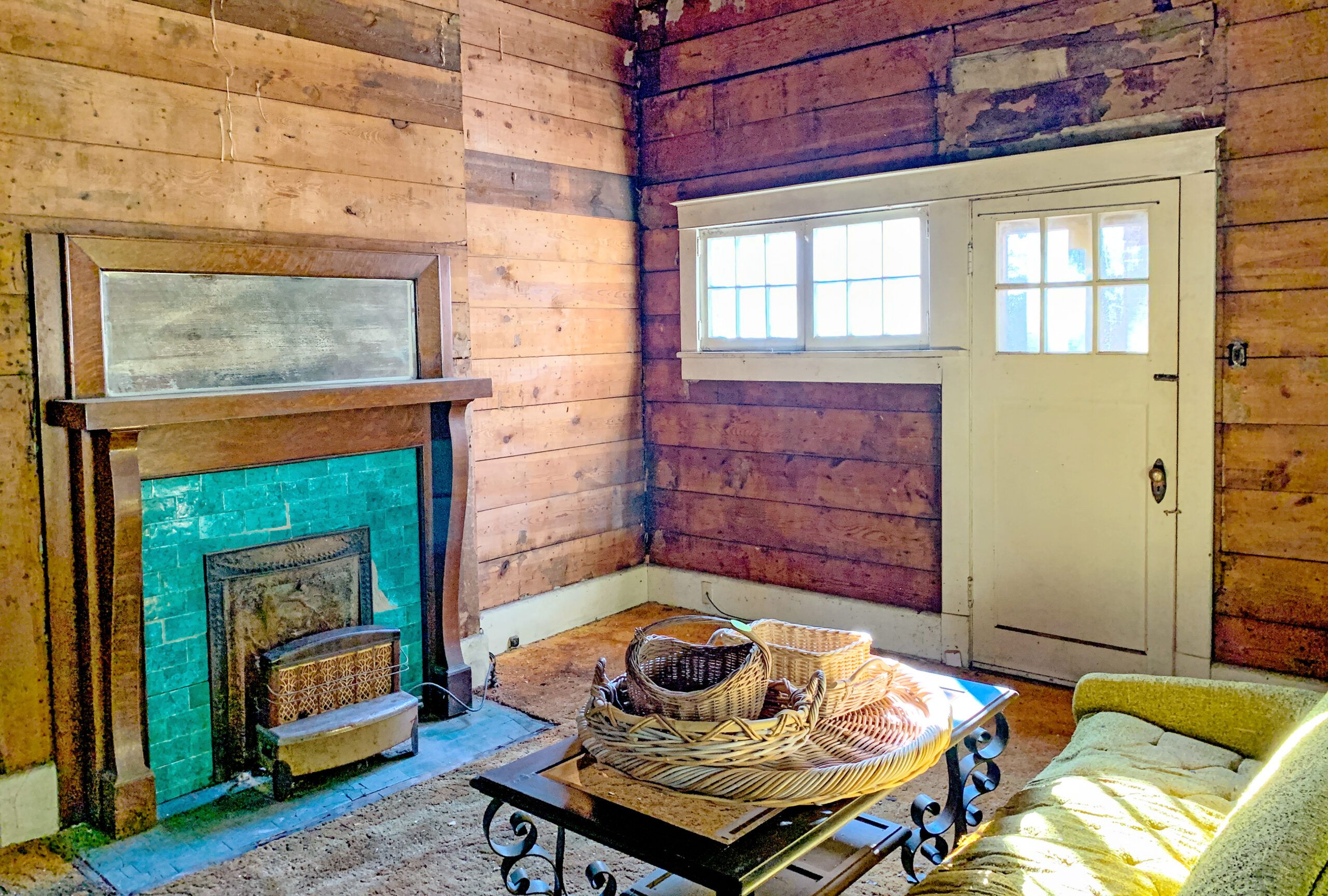 The living room features one of four original oak mantels. The fireplaces bear evidence of a century's worth of heating methods: wood burning, coal burning, and the use of gas-fed appliances.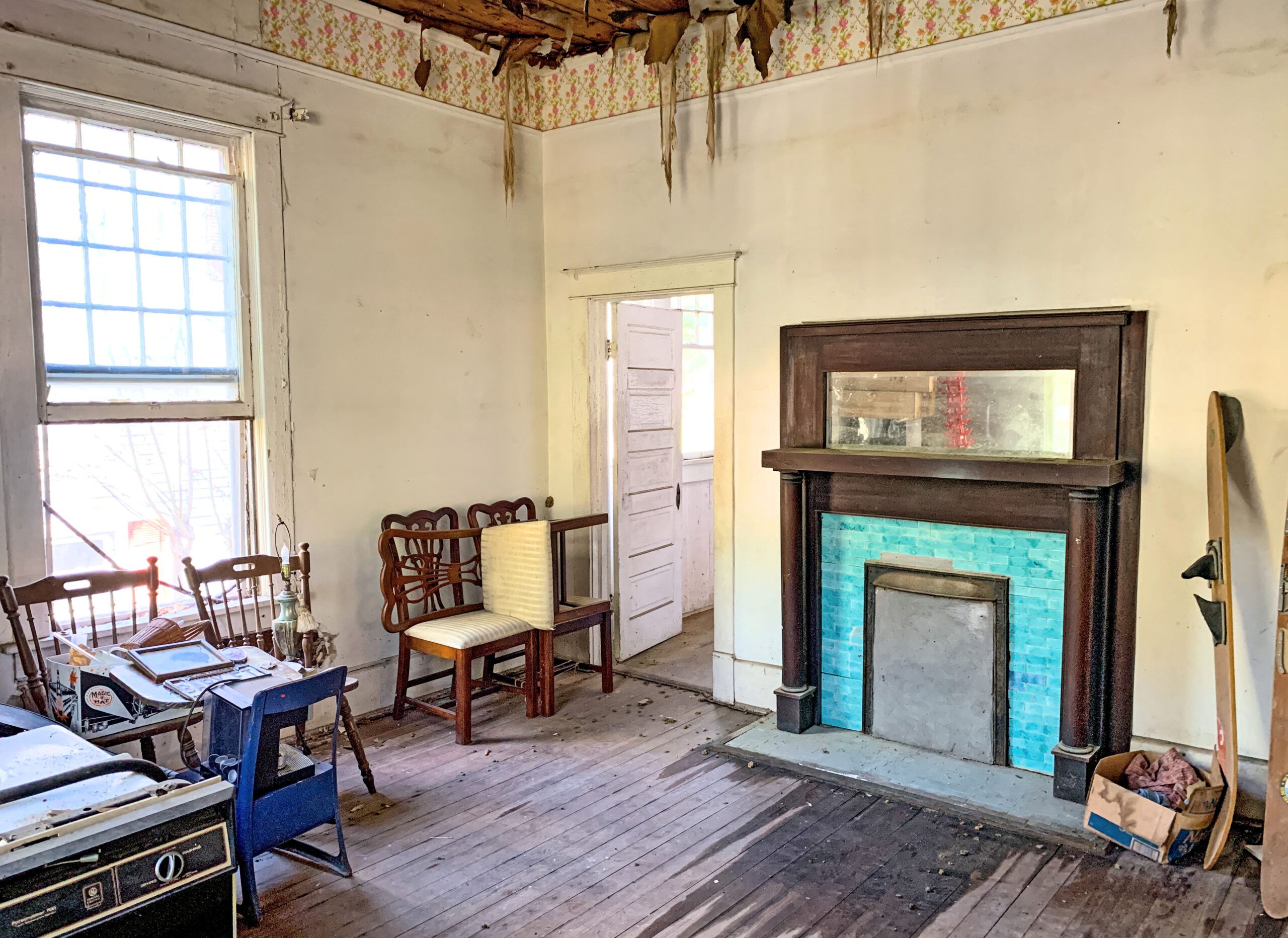 This bedroom, one of three in the house, retains its plaster walls and features one of two green-tiled fireplaces. Heart-pine floors run throughout most of the main level.
A fretwork spandrel is one of many original Victorian-era interior details.
---
House Stats
Interested in saving this old house? View the updated online listing or contact the realtor at the number below.
Price: $59,900

Location: Water Valley, MS

Contact: Sherry Fischer, Re/Max (662) 607-1030