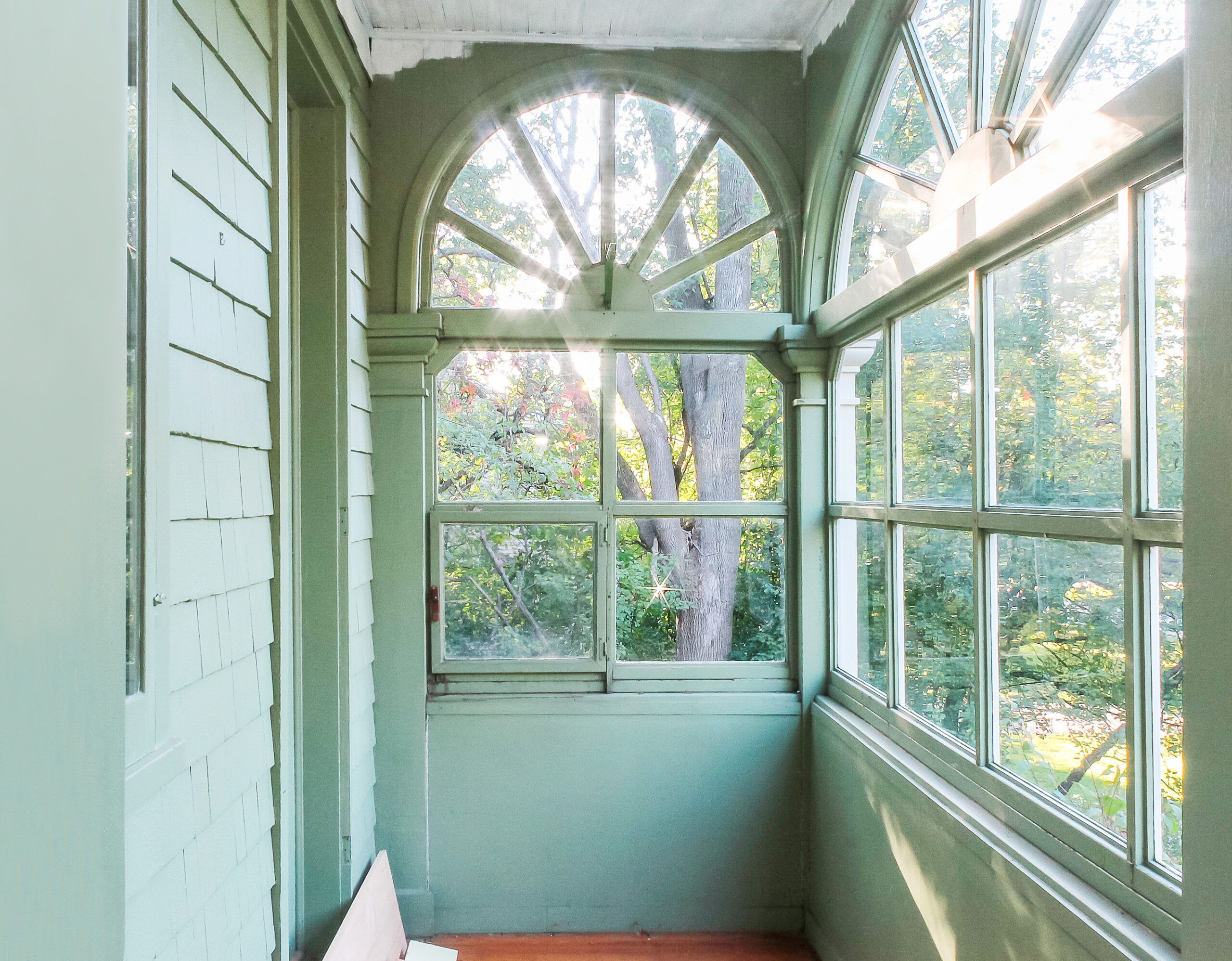 Before
The most wallet-wise expansion plan? Annexing space you already have. After Stacy Grinsfelder renovated the kitchen in the 1883 house just outside Buffalo, NY, that she shares with her husband and four kids, the home still lacked a spot for casual meals.
Shown: A small enclosed porch off the kitchen, once a drop spot for deliveries, was so chilly that the previous owners had nailed the door shut.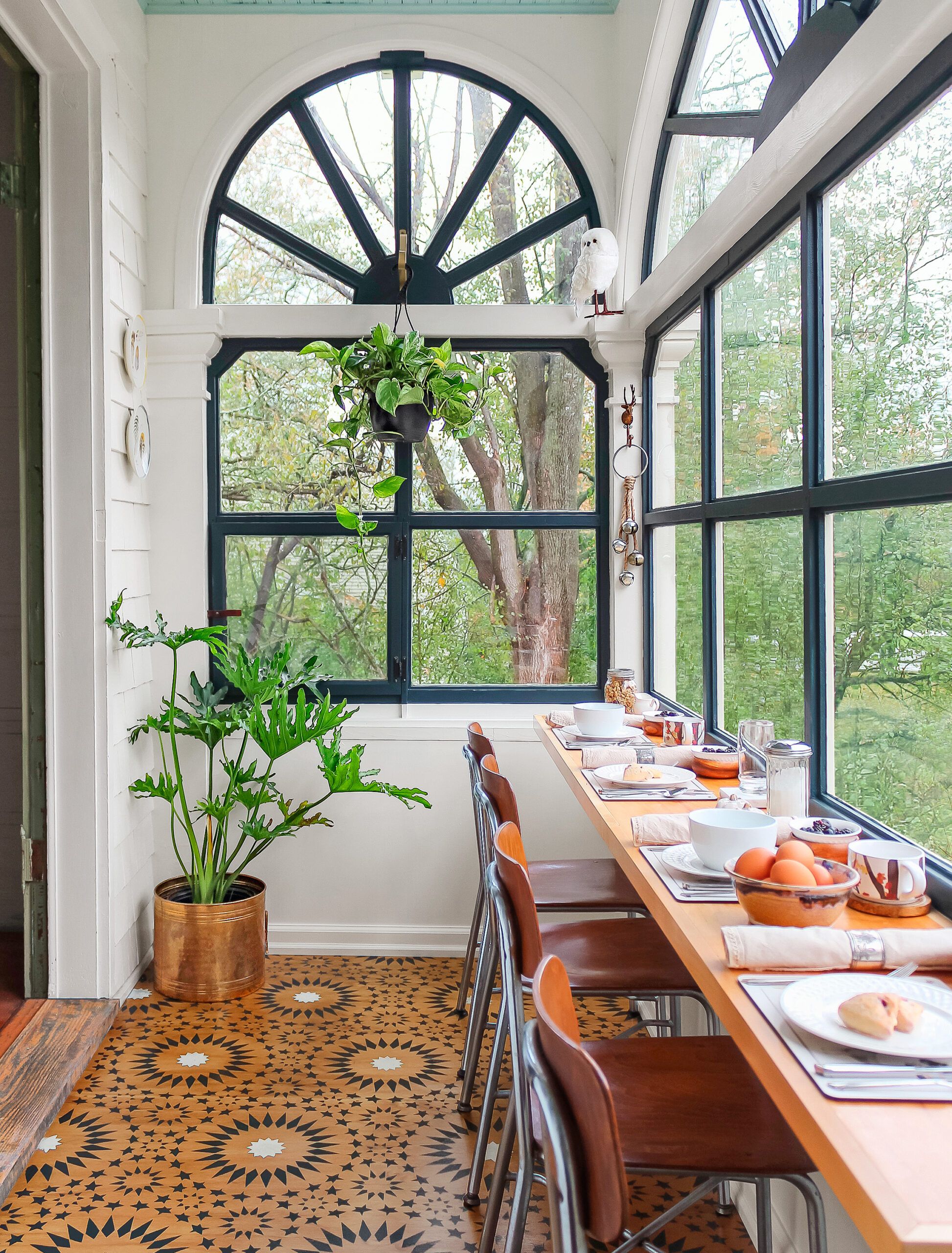 After
An adjacent, though unheated, enclosed porch provided the perfect solution. To incorporate and warm up the space, she removed the door and built up and insulated the floor; caulk and weatherstripping sealed out drafts. To give the floor's plywood a style boost, she stenciled it with a fun pattern, then stained it (which helped mellow the white paint), and added polyurethane. After painting the walls white and the beadboard ceiling sky blue, Stacy gave the windows a coat of black to play up the views. Then she built a wall-mounted breakfast bar from maple plywood with picture-frame trim and corbel supports. A set of vintage schoolhouse chairs she already owned completes the look, along with plants and accessories with a nature theme. Stacy, who blogs at blakehillhouse.com, says the space is a hit with the entire household, and that it's not uncommon to see wildlife during mealtime: "The whole family loves to watch the deer, squirrels, and birds play year-round."
Shown: With the door removed and the floor built up, the room provides casual dining space for the family of six, and better reflects the character of the 1883 house.
$0 repurposed chairs
The Project Tally
To raise the floor to kitchen height and warm up the space, added a 2×4 platform, packed it with leftover R-13 insulation, and topped it with 3⁄4-inch plywood $72
Caulked and weather- stripped walls and windows with supplies already on hand $0
Installed baseboard and shoe molding using new and leftover materials $38
Primed and painted the walls and trim white, the ceiling sky blue, and the window frames black $58
Stenciled a black-and-white pattern onto the plywood floor using leftover paint, then stained it; added a coat of polyurethane $51
Wall-mounted a bar top made from maple plywood and scrap trim using a pair of new corbels; sealed it with tung oil $91
Added new and old plants and accessories, including four vintage chairs borrowed from another room $87
Total $397