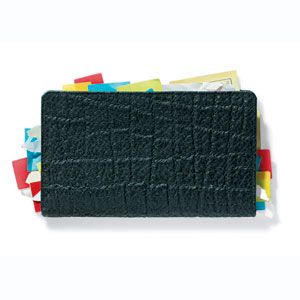 Every home pro keeps a little black book of favorite sources, a go-to list of people and places that offer just the right thing, whether it's the perfect porch light for a bungalow, a new leaded-glass window for a Tudor Revival, or a doorknob that will instantly make the entryway of a suburban ranch feel special. Here at This Old House we have our own favorites, too. And we thought it was time we spilled the beans.
On the following pages you'll find 25 great sources for building products, lighting fixtures, plumbing supplies, decorative hardware, and a host of other home-related goods. More than a few of them should be entries in your own little black book. And if you've got sources you're itching to share, log on to thisoldhouse.com and tell us about them. Because nobody should keep a good thing secret.
Share your own secret sources on our Message Boards.
Bricks and Decorative Hardware
Salvaged Brick
Gavin Historical Bricks
At the turn of the century, the streets of small towns in Ohio, Illinois, and Iowa weren't paved with gold. They were paved with brick. And not just any brick. Those rugged pavers withstood years of wagon wheels and shoe leather—and still have plenty of strength left to hold up the SUV in your driveway. Brothers Mike and John Gavin harvest brick from old Midwestern roads, factories, and schoolhouses and ship them to homeowners all over the country for use in driveways, walkways, patios, and walls. These character-filled pavers will run you $1 to $2 each, but for pieces of history, you can't beat it.
Iowa City, Iowa; 319-631-3984; historicalbricks.com
Hardware Restoration
Al Bar Wilmette Platers
So you've finally found the perfect match for your Eastlake-style solid bronze doorknob and back plate, but it's covered in 100 years of rust, dirt, and layers of old paint. What to do? Send it to the skillful workers at Al Bar. Maybe they'll bombard the metal with tiny beads of glass to blast it clean, or shock it with thousands of volts of electricity to force away the debris. Then they'll fully dismantle and clean each piece inside every lock. And once it's working like new, they'll make it look that way, too, with proprietary cleaning and polishing compounds applied with cotton, brass, and silk buffing wheels.
Wilmette, Illinois; 866-823-8404; albarwilmette.com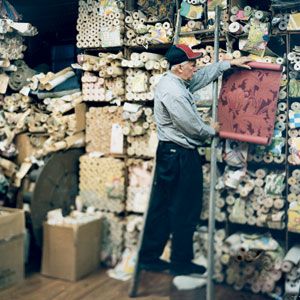 Door Knockers
Knobs & Knockers
If you're looking for something beyond the standard lion's-head door knocker to greet your visitors, you're bound to find it at this place, known for its extensive inventory of unique and hard-to-find items. There are nearly 100 door knockers for sale in its online store (and more in its Bucks County showroom), ranging from a cast-bronze and copper magnolia leaf for $230 to a lacquered-brass bagpiper for $28. And, of course, more lion's heads than you'd find in a zoo.
Lahaska, Pennsylvania; 215-794-8045; knobsnknockers.com
Custom Hardware
P. E. Guerin
It's safe to say that New York has the most demanding designers and architects anywhere, and when they need something really original, they turn to P. E. Guerin. The company has been turning out handcrafted doorknobs, drawer pulls, locksets, bathroom fittings, and other custom hardware products from its foundry in Greenwich Village for more than 100 years. Guerin's "artistic hardware" carries a fine-art price tag: items range from stock basin sets ($1,200 to $1,500, depending on finish), to a custom-made elephant faucet for around $12,500.
New York, New York; 212-243-5270; peguerin.com
E. R. Butler & Co.
If Paul Revere were alive today and needed hardware for his house, he wouldn't bother making it himself. He'd just visit the Boston showroom of
E.R. Butler & Co. Known for its dead-on renditions of early American styles, Butler specializes in decorative knobs, pulls, hinges, locks, and latches. Finishes are applied by artisan patineurs, who add handcrafted elegance to standard metals like brass, bronze, nickel, iron, and steel.
Boston, Massachusetts; 617-722-0230; erbutler.com
Cabinet knobs and pulls
Mockett Inc.
Known as a go-to source for furniture and cabinet designers looking for innovative knobs and pulls, this California company offers sleek, simple, stainless steel designs for the kitchen or bathroom. Some of Mockett's creativity is fueled by its annual design contest, which invites both experts and novices to submit new ideas. Winners receive $1,000, plus a royalty based on sales of the winning entry. (Check the company's website for details.)
Manhattan Beach, California; 310-318-2491; mockett.com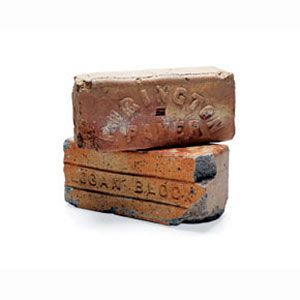 Doors and Windows, Gates and Railings
Custom Windows
Leeds Clark
A few heavy rainy seasons have really done some damage to your Queen Anne's prized oriel window. Water has seeped down into the joints, where it sits and festers, and it's rotted the sash. To replace it, you could go out and buy a prefab sash stuck together with glue, the newfangled way. Or you could turn to Tom Clark, who makes sash by hand, crafting each mortise-and-tenon joint, the traditional way. And it shows. When installed, the windows are a perfect match with the home's style and look like they've hung there for decades. Plus, using tough woods like tidewater cypress and adding zinc weatherstripping ensures that they will be there for a few more.
Midlothian, Texas; 972-775-3843; leedsclark.com
Garage Doors
Historic Doors
Since so many houses these days have giant garages facing the street, it pays to do whatever you can to improve on that first impression. One way is by upgrading your garage doors. Historic Doors specializes in hand-assembled frame-and-panel carriage doors in weather-resistant woods like white oak, Spanish cedar, and mahogany, often topped with elaborate windowed arches or multipaned transoms. As its name suggests, Historic is committed to traditional craftsmanship—so much so that when making a garage or entry door for a restoration project, owner Steve Hendricks will sometimes use only the tools that were available back when the original was built.
Kempton, Pennsylvania; 610-756-6187; historicdoors.com
Cast-Iron Railings
Architectural Iron Company
When it comes to functional beauty, not much compares with cast iron. Whether it's the graceful lines of an ornamental balcony or the brawny heft of an Italianate newel post, cast iron is the defining element of much 19th-century architecture. Restoring and re-creating those period details is the specialty of Architectural Iron, which can handle jobs as big as restoring the cast-iron eagles that guard New York's Grand Central Terminal and as small as reproducing an interior heating grate. The company has the original designs for railings dating back more than 150 years (and can reproduce any of them), and sells some 600 stock parts, including newels, spindles, brackets, and finials, on its website.
Milford, Pennsylvania; 570-296-7722; architecturaliron.com
Hand-forged Iron Gates
Medwedeff Forge and Design
What's the first thing you're supposed to see when you get to heaven? A gate, right? So they must be important, whether guarding the entranceway to your suburban manse or to the Everafter. What sets John Medwedeff's gates apart—not to mention his fire screens, tools, and other architectural metalwork—is their unique, often whimsical style. A veteran blacksmith and artist, Medwedeff brings the same flowing, organic forms to his residential commissions that he does to his sculptures, which can be found in public parks and gardens throughout the country.
Murphysboro, Illinois; 618-687-4304; johnmedwedeff.com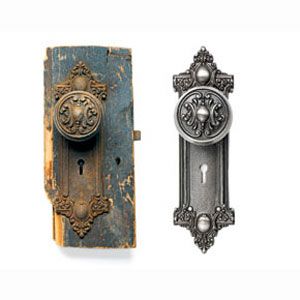 Glass and Hardware Stores
Handblown Glass Door Knobs
Light Impressions Glasscrafters
When most people hear "glass doorknobs," they imagine the multifaceted, pressed-glass style popular in the early decades of the 20th century. But after seeing Chris Denison's hand-blown doorknobs, you'll never think of glass doorknobs in quite the same way. Denison's versions feature swirling, speckled, and multicolor patterns, in a simple shape that recalls Victorian porcelain knobs, but adds the flair of one-of-a-kind glass paperweights. The knobs, which measure 31⁄2 inches across, range in price from $125 to $225.
Scarborough, Maine; 207-883-9144; lightimpressionsglasscrafters.com
Stained Glass
Judson Studios
In the mid-20th century, when stained glass was threatening to go the way of the handlebar mustache, the Judson studio continued making stained- and leaded-glass windows the way it had since 1897. Now, as the art comes back into vogue, fifth-generation glassmaker David Judson is leading the business into a new century. Judson Studios, which does both new and restoration work, offers contemporary designs as well as those inspired by the Arts and Crafts heritage of Southern California.
Los Angeles, California; 800-445-8376; judsonstudios.com
Hardware Store
Seven Corners Hardware
Even if you don't know a coping saw from a cope-and-stick joint, you'll love Seven Corners Hardware. The independently owned, 72-year-old store specializes in power tools of all makes and types, and recently launched an online emporium stocked with more than 15,000 items. After years spent working with building pros, the floor managers claim that their tool know-how could leave any big-box store's employees in the sawdust. But Seven Corners is not just for wood geeks. Its 14,000 square feet of floor space is loaded, floor to 14-foot ceiling, with homeowner essentials, including hundreds of different kinds of hammers, pliers, and screwdrivers.
St. Paul, Minnesota; 651-224-4859; 7corners.com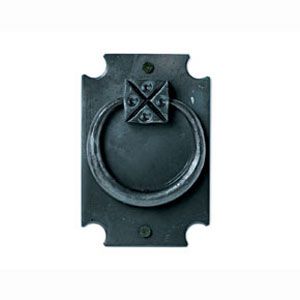 Lighting, Lumber, and Plumbing Fixtures
Interior Light Fixtures
Studio Steel
These handwrought chandeliers, sconces, and lanterns are inspired by those found in old Swedish palaces, historic Federal-style homes, even divine works of architecture such as Westminster Abbey. The simple lines, attention to detail, and range of hand-rubbed finishes make Studio Steel a favorite of designers, who choose its fixtures for contemporary as well as traditional settings.
New Preston, Connecticut; 860-868-7305; studiosteel.com
Exterior Light Fixtures
Thomas Lighting
From its base in Kentucky, Thomas's three-person design team scours the world—Spain, Italy, China, Mexico, you name it—to discover the latest trends, not just in lighting but in architecture, furniture design, and interior design. Then they come back and incorporate those global trends into more than 60 different lighting collections. The result: an astounding range of styles, colors, and finishes in exterior and interior lighting fixtures. You can always find something to suit your taste and budget, whether it's a bronze-finished bathroom sconce for $100 or a polished brass chandelier for $1,000.
Louisville, Kentucky; 800-365-4448; thomaslighting.com
Lumber and Millwork
Starke Millwork
Savvy homeowners and architects from around the country call on Starke for just about any millworking need, including reproducing molding, doors, and windows for five Frank Lloyd Wright homes. Getting the molding you want is as easy as sketching its profile on a piece of paper and dropping it in the mail. If Starke doesn't have it, a millworker will make custom cutters and ship your baseboards, cornices, door casings, or crown molding in a couple of weeks.
Nazareth, Pennsylvania; 610-759-1753; starkemillwork.com
Custom Hand-Hewing
If you want the kitchen addition on your colonial-era farmhouse to look as if it's been there as long as the rest of the place, you can't use wood that was milled yesterday. But finding the right material, even from a timber salvager, isn't always easy. That's why we were glad to discover Dan Dustin, who gives new timbers that antique look by hand-hewing them. This year, Dustin, who has been swinging his broadax and adz for almost three decades, will hew about 75 beams, moldings, and door and window frames for customers from Maine to New Jersey. He charges between $12 and $22 a running foot, depending on the size and type of wood.
Contoocook, New Hampshire; 603-746-5683; handhewing.bizland.com
Claw-foot Tubs
The Bath Works
The American offshoot of a 24-year-old British company, The Bath Works sells tubs that are fit for a king. Literally. Most of the porcelain, iron, copper, and brass tubs—which include claw-foot, slipper, and double-ended styles—were discovered in English manors and French chateaus and then delivered to a perhaps unlikely location: a shop in small-town Tennessee. But if the prices feel like you're paying a king's ransom ($25,000 for a top-of-the-line oversized copper bateau), the company also makes reproductions in iron ($2,000) and cast resin ($5,800).
Franklin, Tennessee; 615-591-7030; thebathworks.com
Vessel Sinks
Living Elements
The "green" trend has spawned plenty of companies making eco-friendly household products, but few have done it with as much style as Living Elements. The 3-year-old Texas company is committed to using materials that are either recycled, like the copper, bronze, and nickel used in its lustrous vessel sinks, or renewable, like the mesquite wood used for its countertops, furniture, and flooring.
Burnet, Texas; 888-426-7978; livingelements.com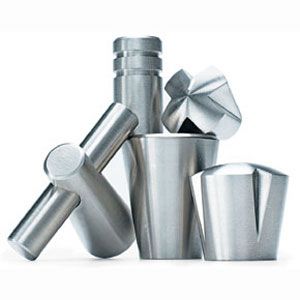 Paint and Staircases
Interior Paints
Citron Paint
How many times have you picked what you thought would be a great color from a paint chip, only to shudder when you saw it up on your living room wall? When it happened to C. J. Volk (she couldn't find the perfect shade of butterscotch), she decided to make her own. Citron paints contain up to 15 colorants, as opposed to the standard two or three used to mix most commercial paints, and contain no black or gray pigments, which absorb too much light. The results—with curious names like Skinny Dipping, Wool Slacks, and Gin Fizz—are so deep and dazzling that a room covered in them could make even the Land of Oz look as drab as a Moscow winter. The paints go for around $50 per gallon, but they're quickly winning over interior designers and anyone frustrated with the neverending quest to find the perfect shade of, well, whatever.
Tucson, Arizona; 520-886-5800; citronpaint.com
Custom Stair Designs and Components
Adams Stair Works
What sets this outfit apart from other sources for replacement stair parts is that the company does all work on-site in its custom woodworking shop. That means Adams can turn around your project more efficiently, make changes faster, and do complicated custom designs like rope-turn spindles without outsourcing. Adams offers a full range of services, from the design and installation of a grand curved staircase in Seattle to reproducing a couple of broken spindles for a Victorian-era home in South Carolina. Workers with architecture and design experience can talk homeowners through detailed shop drawings sent via e-mail. The Adams website offers hundreds of stair components, including railings, newels, and balusters available in 15 species of wood, stainless steel, even glass.
Grayslake, Illinois; 847-223-1177; adamsstair.com
Walls and Floors
Vintage Wallpaper
Secondhand Rose
When it comes to wallpaper, there's plenty out there that's handsome but not much that's truly unique. Which is why, when they want something really different, homeowners, designers, even movie-set decorators go prowling the aisles at Secondhand Rose. Its 100,000-roll collection (some 150 can be seen on its website) spans more than a century, from the 1860s through the 1970s. "And they're all rare," says manager Martin Dinowitz—which means there's no chance you'll see the same wallpaper in your neighbor's house. That exclusivity comes at a price: Double rolls (60 to 70 square feet) start at about $100, comparable to most of today's high-end papers, but if you want a design by Frank Lloyd Wright, it'll cost you $1,200 for a 90-square-foot roll.
New York, New York; 212-393-9002; secondhandrose.com
Wainscoting
Reliance Specialty Building Products
Woods like madrone, knotty alder, and red birch are sought after by those who want a rugged, rustic look for floors and walls. Problem is, these trees grow in small patches across the Pacific Northwest and are rarely available in any volume at lumber yards. Reliance seeks out these underutilized species and stocks enough for any size project. Clients can call in special orders ranging from a single board to a truckload, cut to order, already finished as wainscoting, paneling, flooring, moldings, or raw timber for framing.
Spokane, Washington; 800-697-4705; reliancesbp.com
Recycled Terrazzo
IceStone
If you love the look of a classic terrazzo floor, you have to be prepared to have a crew tromping through your house for at least four days while they prep and pour the stone-studded cement mix, wait for it to cure, grind it, and polish the finished surface. Or you can consider IceStone Durable Surfaces, a new, high-tech terrazzo made of recycled glass and concrete. Available in 4-by-8-foot slabs ($90 to $145 per square foot, installed) in two dozen colors, IceStone is fabricated and installed like natural stone and can be used on floors, walls, countertops, and shower surrounds. No waiting necessary.
Brooklyn, New York; 718-624-4900; icestone.biz
Reproduction Tile
American Restoration Tile
Whether you need to replace or match a vintage tile, or simply create a classic mosaic pattern on the floor or wall, there's no better source than this. Owner Bryan Byrd manufactures an encyclopedic array of traditional mosaic designs and will custom-make tiles in the shape, pattern, and color of your choosing, from simple subway tiles to elaborate basketweave borders. Then he'll ship them to you in sheets, perfect for DIYers. "We number each sheet and have taken a lot of the guesswork out of it," Byrd says. "I encourage homeowners to do their own tiling."
Mabelvale, Arkansas; 501-455-1000; restorationtile.com