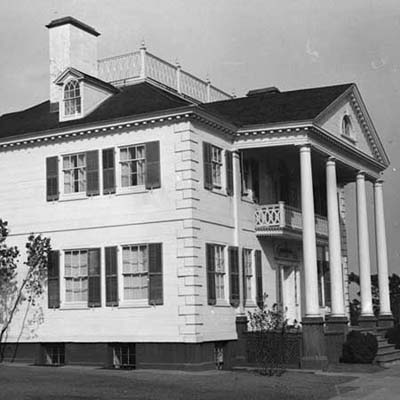 »
The Morris-Jumel Mansion
New York, New York
This Georgian mansion—known as Manhattan's oldest surviving house—was built in 1765 by a British Colonel and served as George Washington's headquarters during the Revolution. Stephen Jumel, a French emigrant, moved in with his wife Eliza in 1810. Notoriously obsessed with wealth, Eliza was made rich after Jumel's mysterious death at the mansion in 1832. Her quick marriage to former Vice President and infamous duelist Aaron Burr fueled speculation that she was responsible for Stephen Jumel's death—a theory that has only been confirmed by psychics.
The Morris-Jumel Mansion
is now a museum, where visitors have reported paranormal encounters with Mrs. Jumel herself. In one incident, the woman's spirit materialized to tell a group of school children to "Shut up!"

Contribute to This Story Below