Summer may be well underway, but there's plenty of outdoor grilling season left. Make the most of it with this wood and metal cart, created by blogger Jen Woodhouse, which you can build in a weekend using stock lumber, basic cuts, and pocket-hole joinery. A drill press makes adding the metal legs easier, but a drill/driver fitted with a 3⁄16-inch bit can do the job as well.
Steps for Building a Rolling Cart for Your Grill
Here's an overview of how the cart comes together. Find the full step-by-step and cut list at jenwoodhouse.com.
Step 1: Build three shelves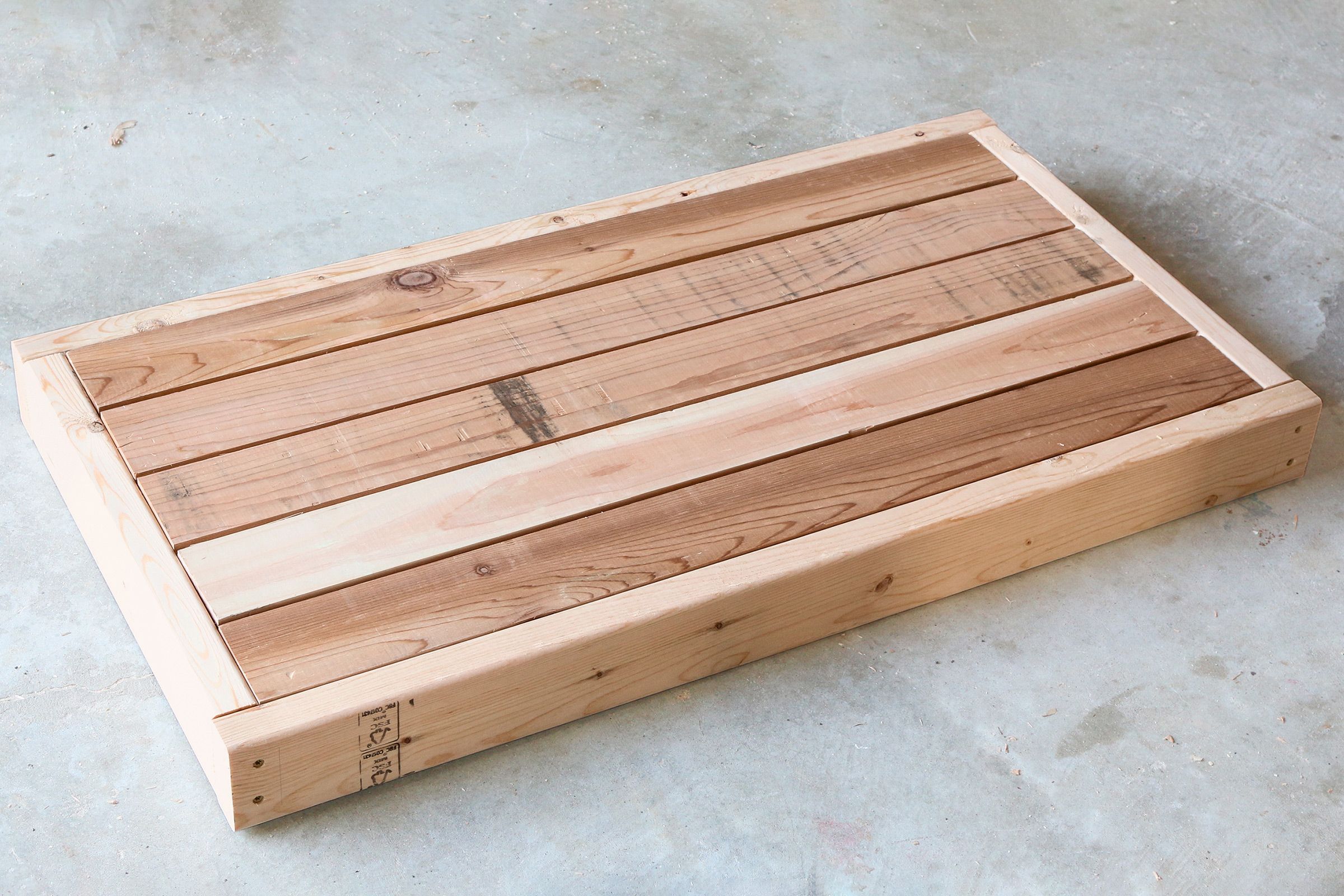 Cut all the pieces to length, then assemble three rectangular frames using 2x4s and 2½ inch deck screws.
Use pocket-hole screws to attach 1×4 cedar across two of the three frames to form shelves.
Attach blocking under one shelf's corners for casters to be screwed into.
Step 2: Attach the legs and casters
Cut, clean, and paint the angle irons, then drill holes where the top frame and lower shelves will go.
Attach them with 2½-inch deck screws.
Add 3-inch locking casters to the bottom corners.
Step 3: Add the Handle and Top
Use a jigsaw to cut out four rounded supports for the dowel.
Make holes in two of them for the dowel ends using a 1 1⁄4 inch spade bit; cover with the other two.
Attach handle to cart with pocket-hole screws.
Attach a butcher-block top finished with food-safe oil; finish the rest of the wood with tung oil. Add hooks and accessories.