Affiliate Disclosure:This Old House's Reviews Team is committed to delivering honest, objective, and independent reviews on home products and services. To support this business model, This Old House may be compensated if you purchase through links on our website.
Outdoor cooking is one of America's favorite pastimes. Like many hobbyists, grillers stay on top of the latest BBQ accessories, continuously looking for ways to improve their grilling game. To help you make their cooking dreams come true, the This Old House Reviews Team researched the best grilling gifts on Amazon. Here are the products that stood out to us.
Best Grilling Gifts for Any Outdoor Cook
---
For the Griller Who Can't Quite Get Started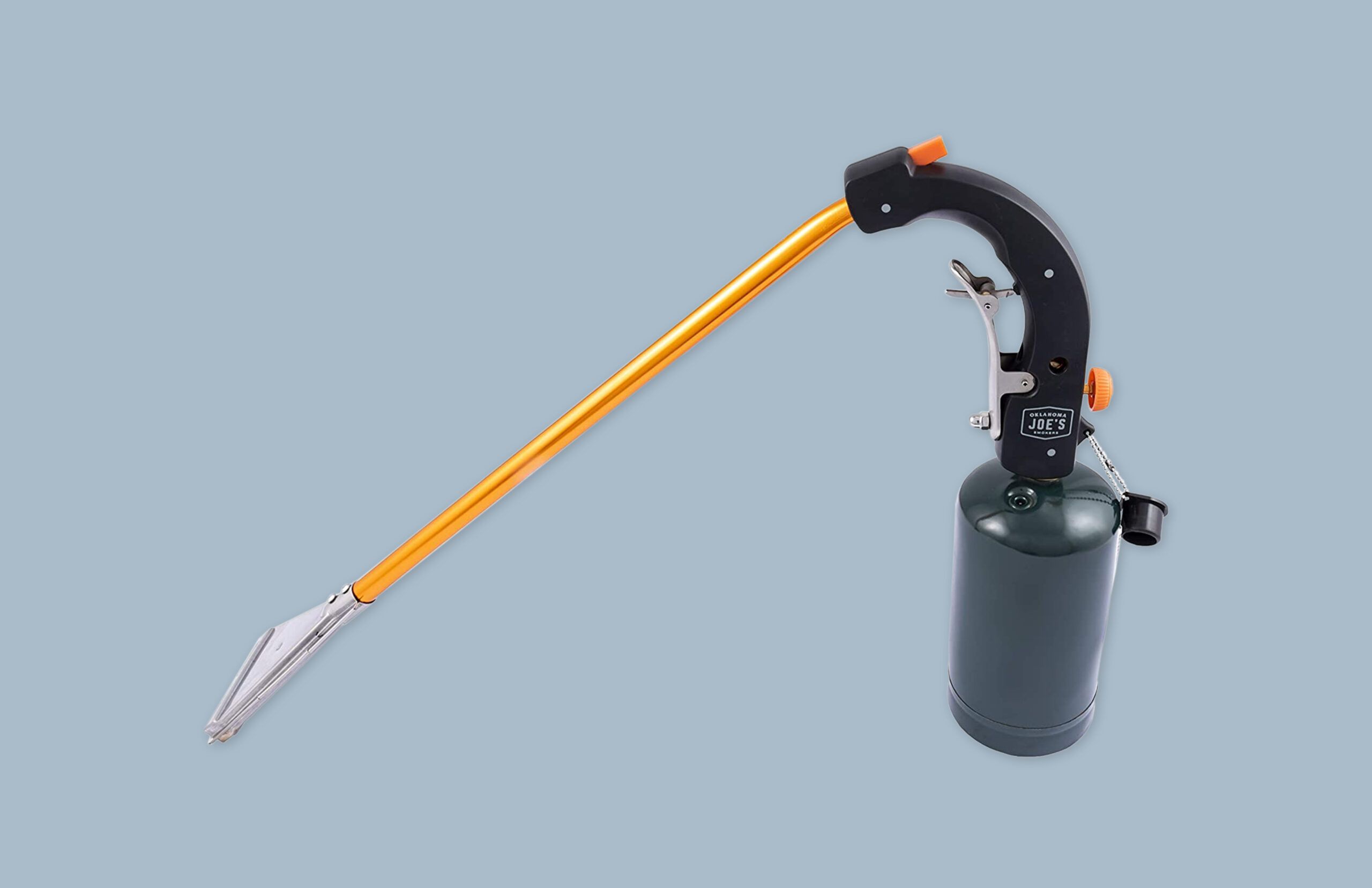 This charcoal lighter simplifies what's arguably the most difficult part of grilling: starting the charcoal. It features an extended nozzle that produces a strong flame to get your grill up and running in minutes. Its igniter also contains a locking safety lever to keep unwanted hands out of danger.
For the Grillmaster Who Only Uses Charcoal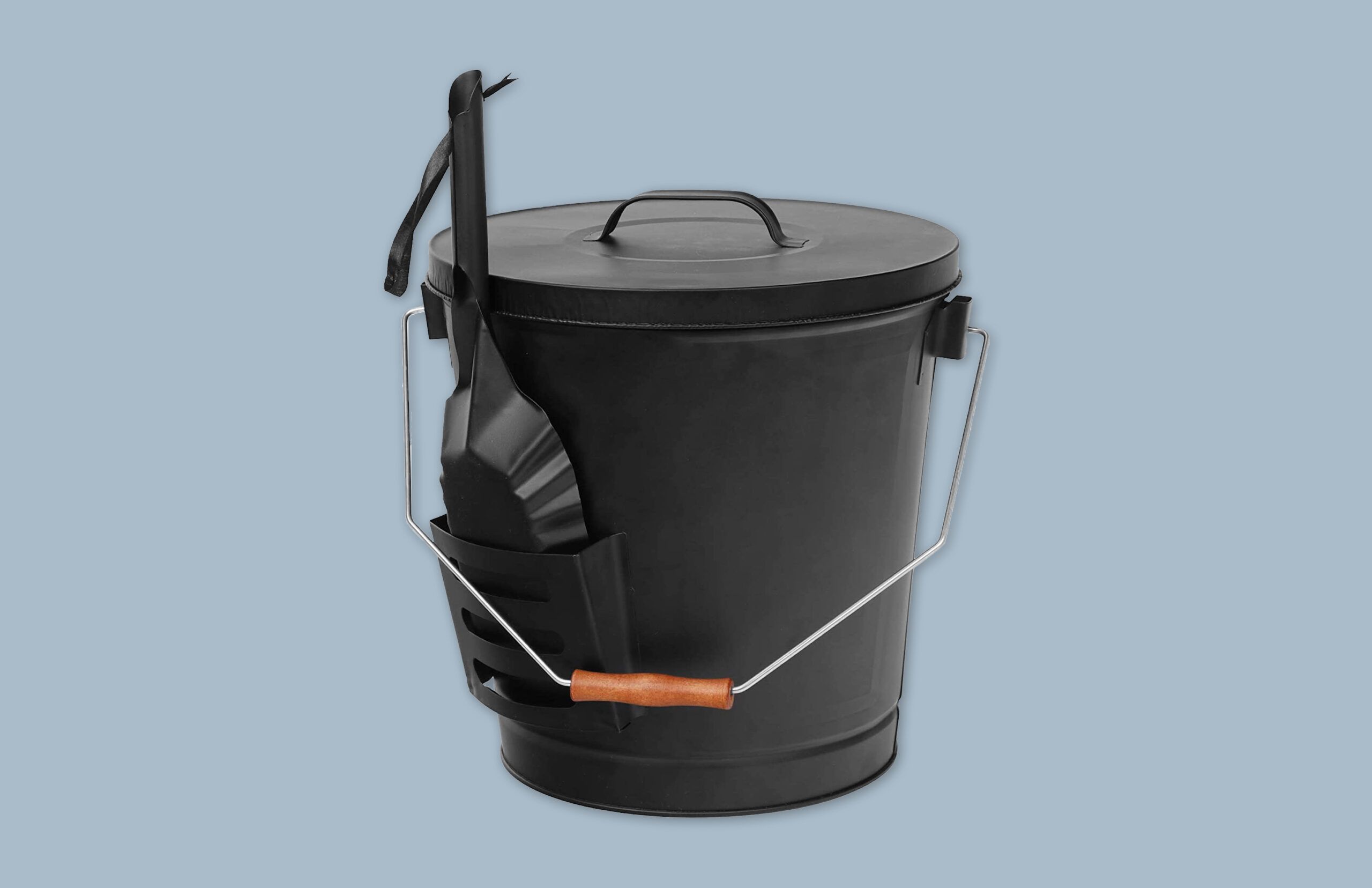 When the coals die down and you're left with lumpy ash, it's time to dispose of your charcoal. While you can wait 48 hours for the coals to cool before dumping them into an old coffee can, this ash basket offers a safer and faster alternative.
This galvanized iron ash bucket comes with a shovel for scooping and is coated in black powder for fireproofing. The container holds five gallons of ashes, allowing your grillmaster to fill it with weeks' worth of waste.
For the Person Who Has Been Burned One Too Many Times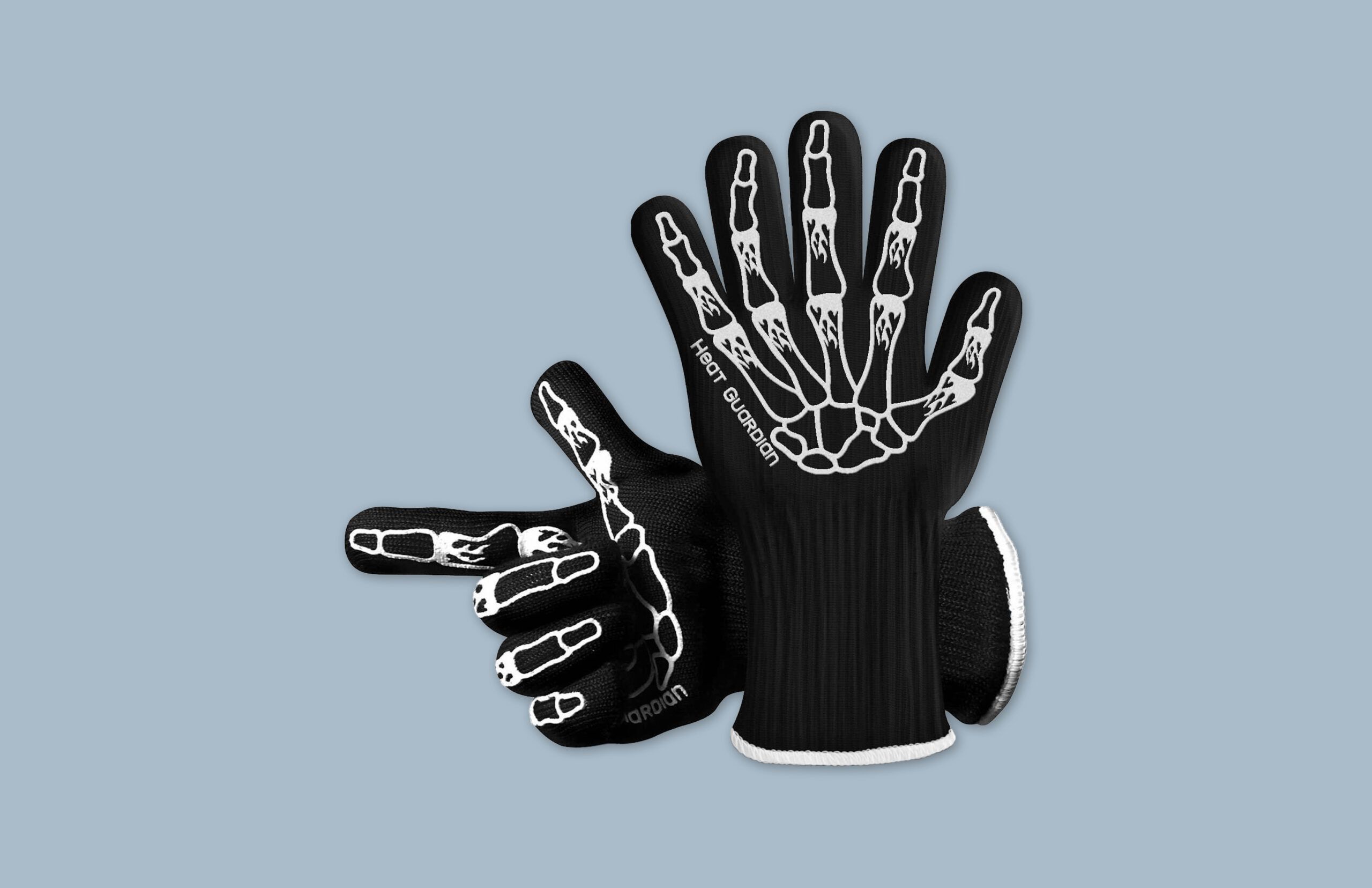 Nothing can dull a mood more than a fiery lick from a barbecue grill. If your unlucky griller suffers from frequent burns, these protective gloves from Heat Guardian can provide the relief they're after.
These gloves protect the hand and forearm area from up to 932 degrees Fahrenheit, allowing your loved one to focus more on the food and less on the flame that's cooking it. The gloves are flexible and long-lasting to help the user grill for years to come.
For the Griller Who Likes To Show Off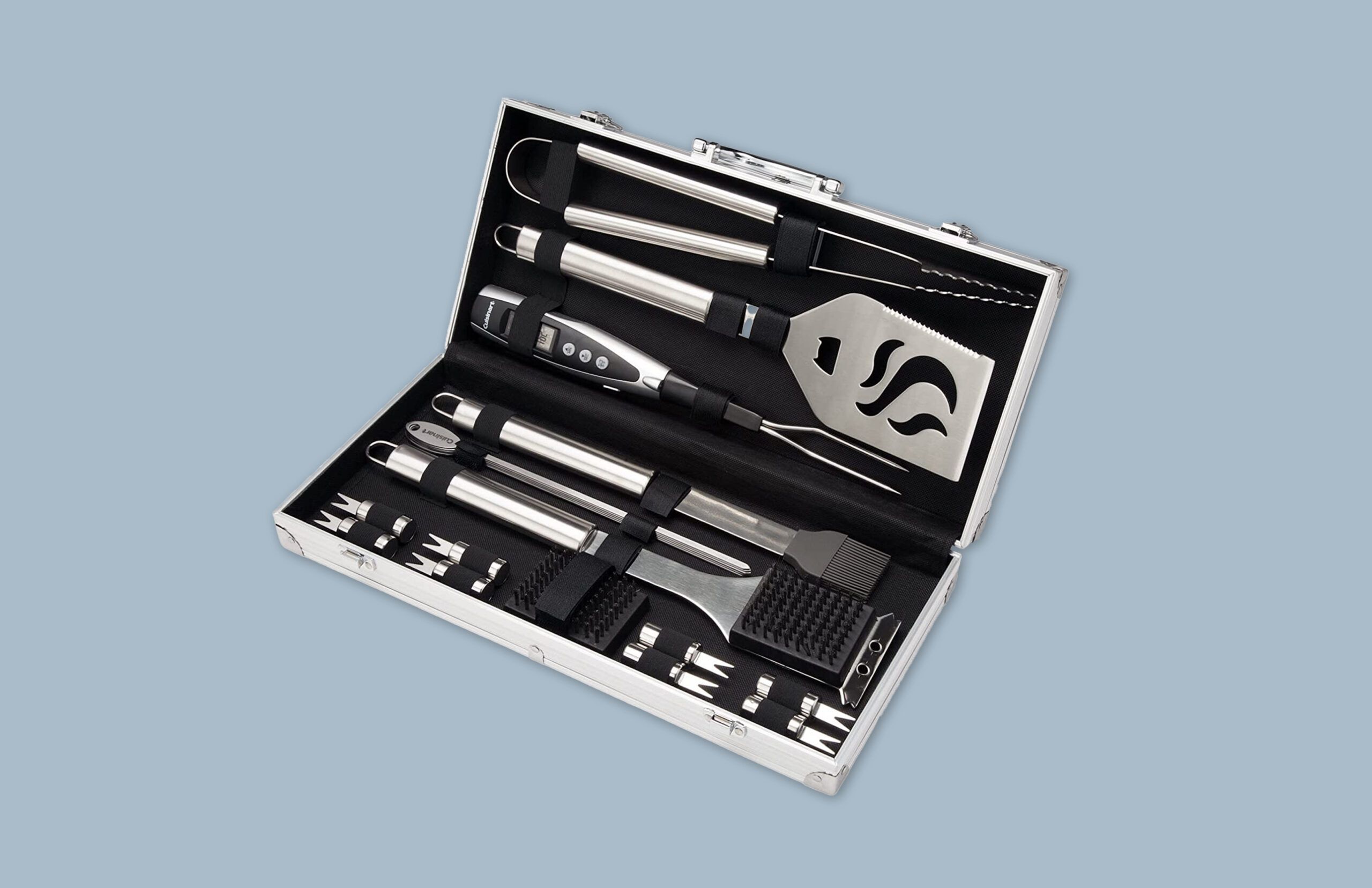 This 20-piece grilling set comes with barbecue necessities, including grill tongs, a basting brush, and a chef's spatula. Packaged in an aluminum carrying case to help your grillmaster keep all of their tools in one place, this grilling essential will be the center of any barbecue. Plus, it's protected under a one-year limited warranty, so if a tool breaks in the line of duty, it's covered.
For the Person Who Wants To Sign Their Steaks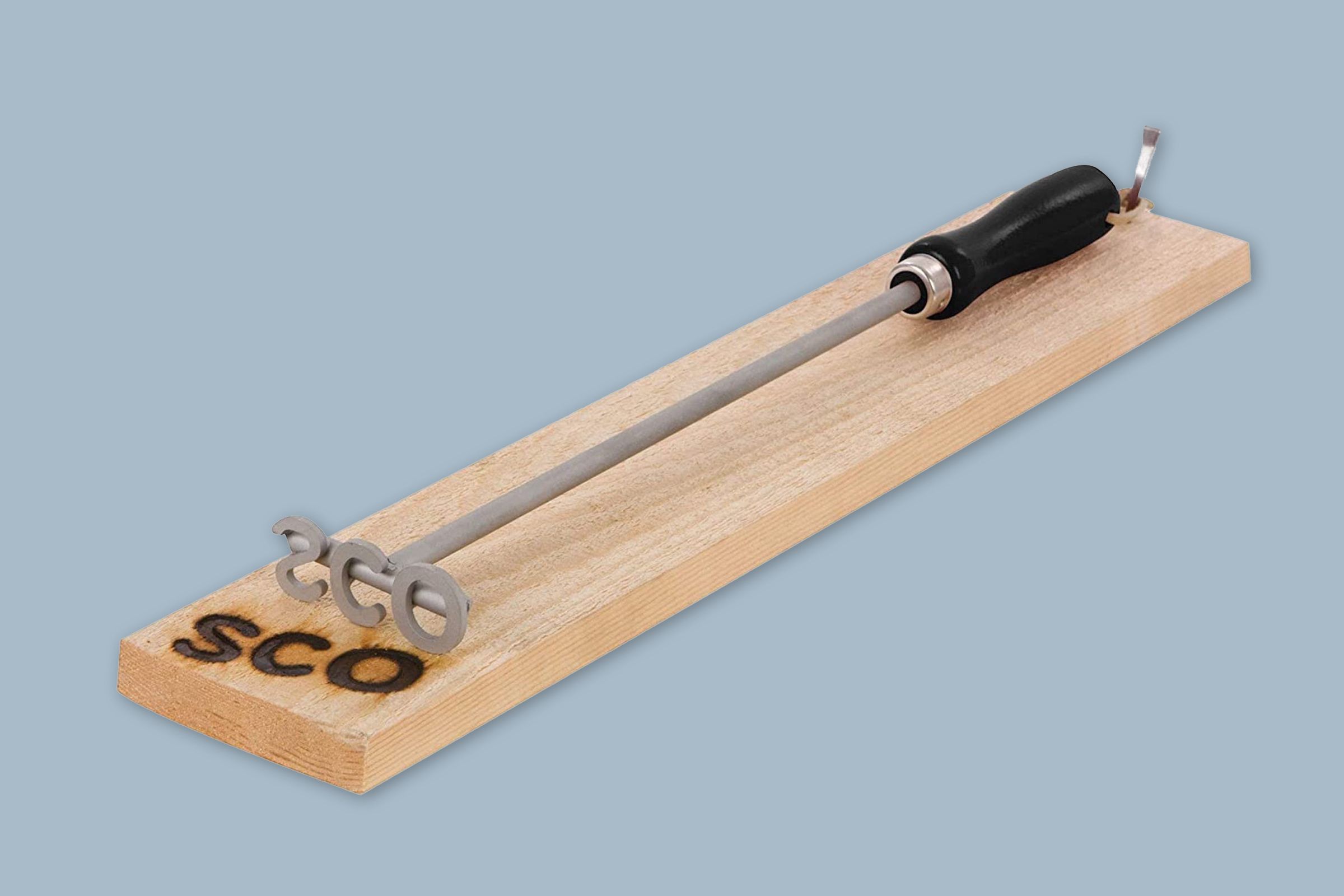 This branding iron from BBQ Fans tells partygoers who seared their succulent meat. The iron features three one-inch letters that you can customize for your griller. It's safe to use on burgers, steaks, buns, and even wood and includes a loop for convenient hanging storage.
For the Griller Who Can't Get Enough of Chicken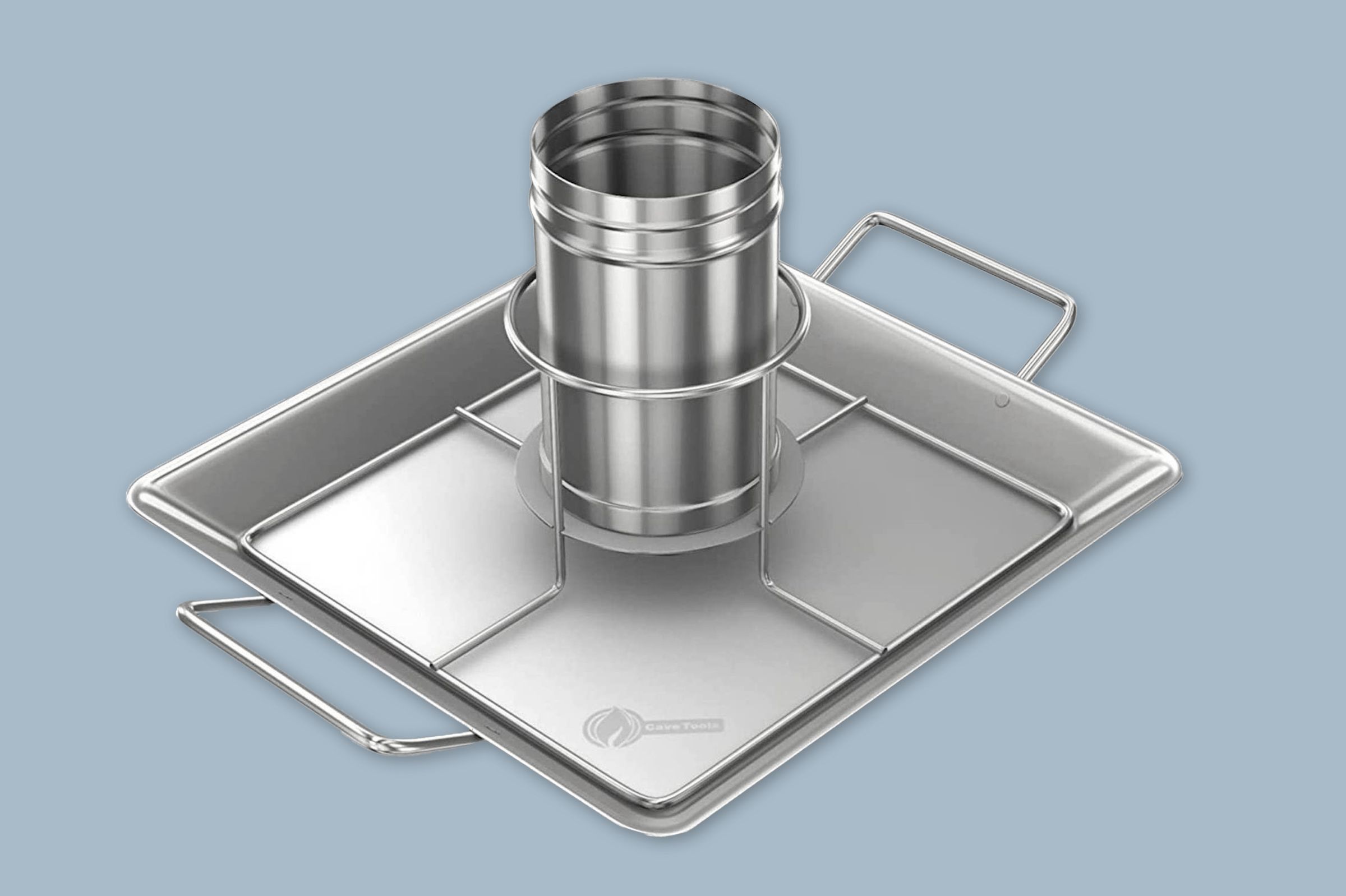 While grilled chicken is a staple at any cookout, this beer can roaster rack from Cave Tools allows your griller to add a little flair to their favorite dish. The stainless steel rack holds chickens of all sizes. It also comes with attachable spikes to cook corn, potatoes, or other vegetables.
The rack's center canister holds the griller's flavor of choice—whether that's beer, wine, cider, or an herb combination. Additionally, the owners will receive access to downloadable grilling recipes and tutorial videos.
For the (Indoor) Grillmaster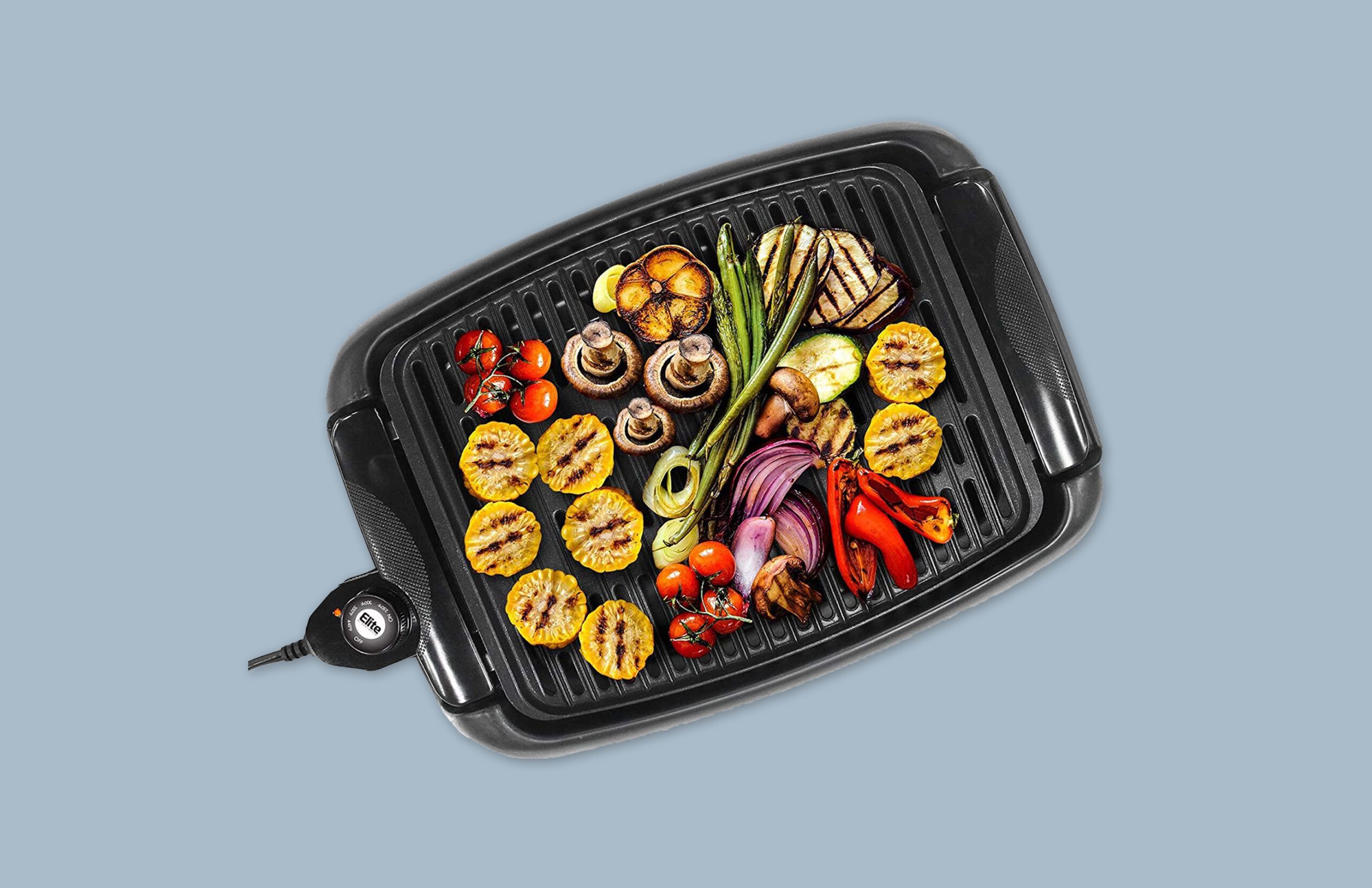 Grilling isn't confined to the outdoors. Inside grilling can be a great option for those looking to escape the heat and pestering bugs.
The nonstick surface of this indoor cooker offers 125 square inches of cooking space powered by a cord with built-in temperature control. The grated tray leaves grill marks on shrimp, pork chops, and more and is simple to clean with its detachable, dishwasher-safe design.
For the Grillmaster Who Never Skips the Vegetables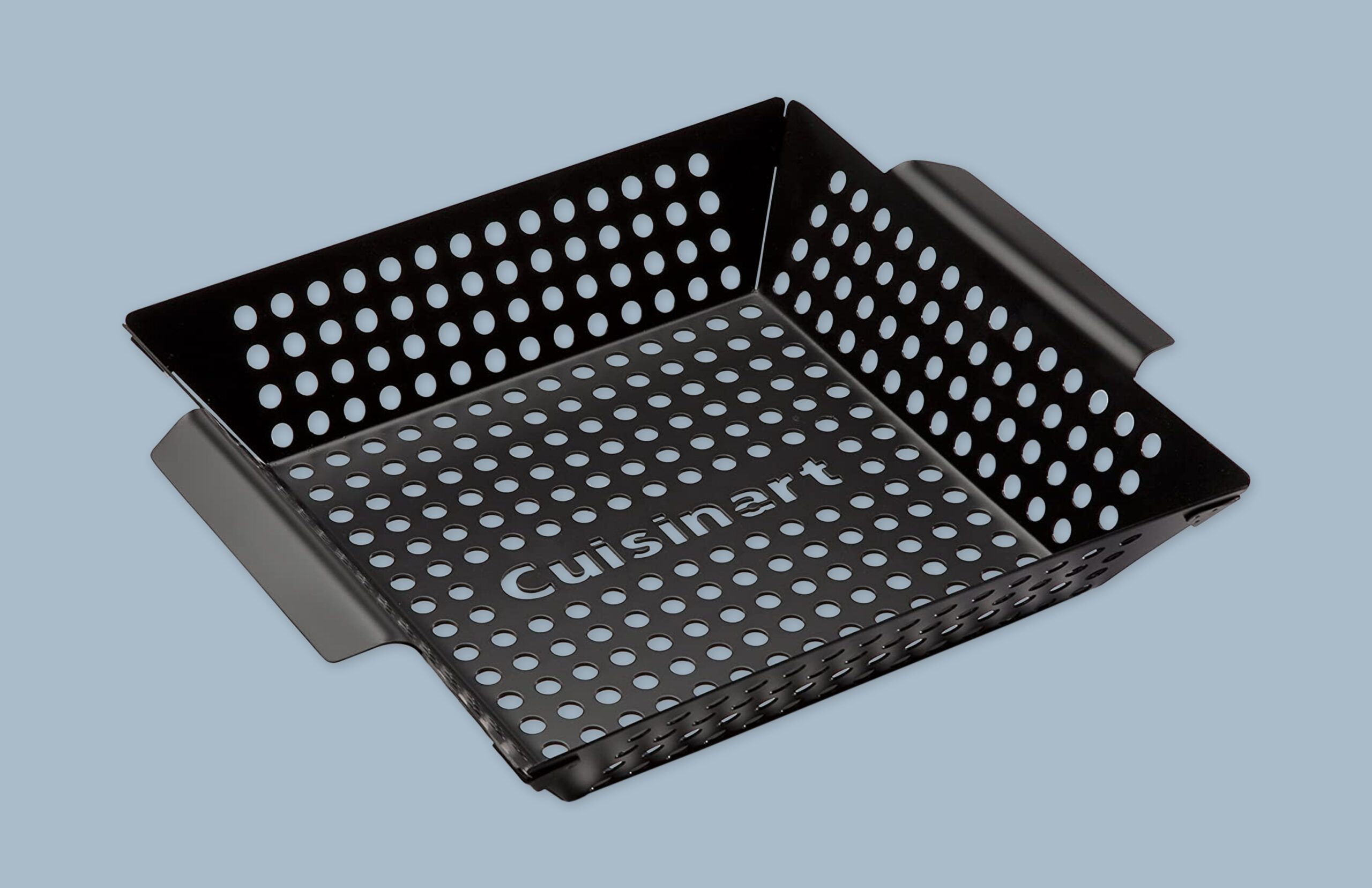 While meat is the staple of every cookout, it's important to remember the side dishes. This wok cooks vegetables on the grill in a safe, perforated basket. It also acts as an alternative method for kabob making because all of your ingredients can sit in the basket instead of on skewers.
For the Tidy Grillmaster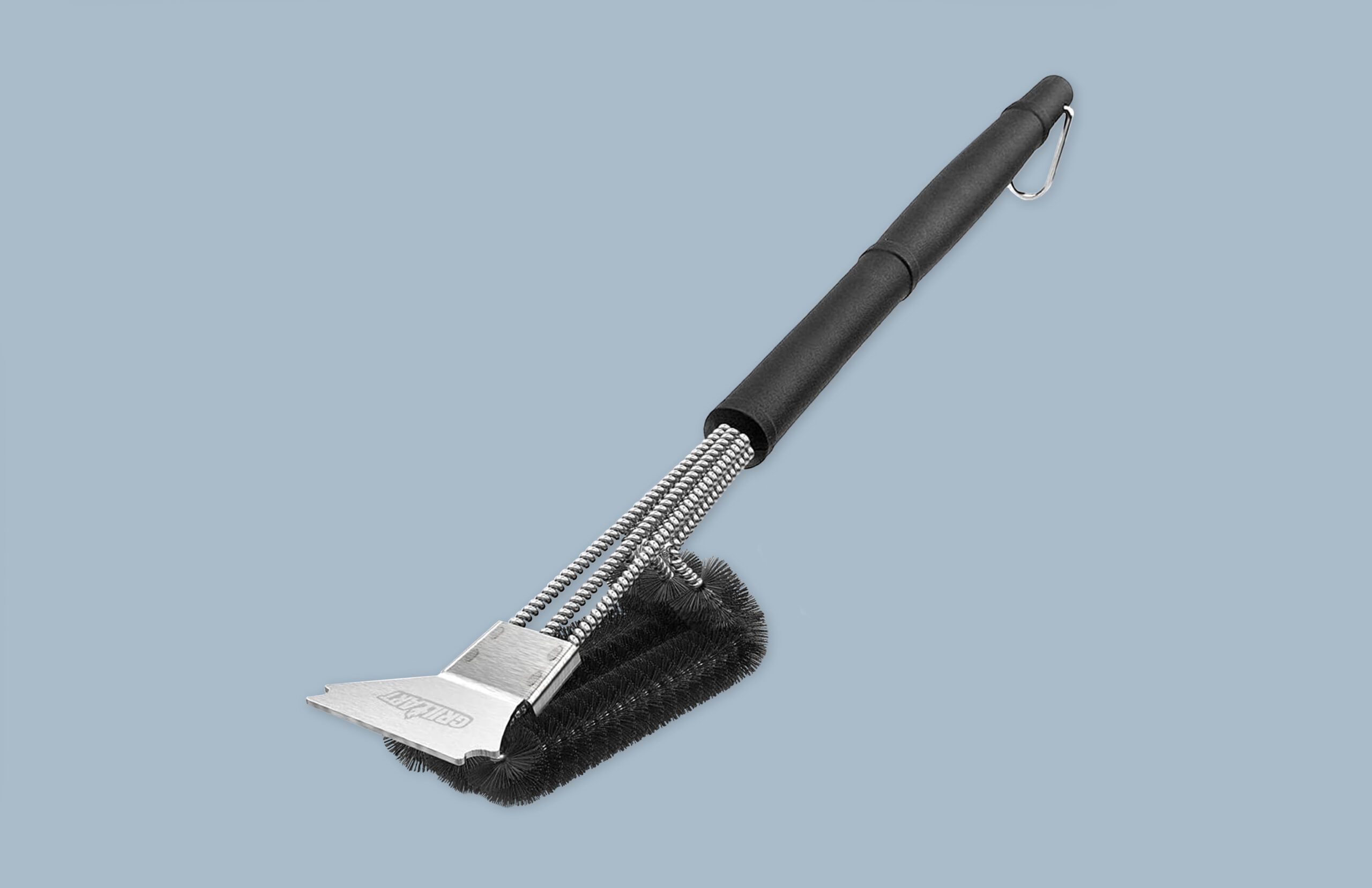 Every griller needs an effective grill brush to keep a clean cooking surface. This GRILLART brush features a non-slip handle, a hanging loop, and four rows of woven wire. It also comes equipped with an attached scraper for stuck-on grime.
For The One Who Loves Smoking Meat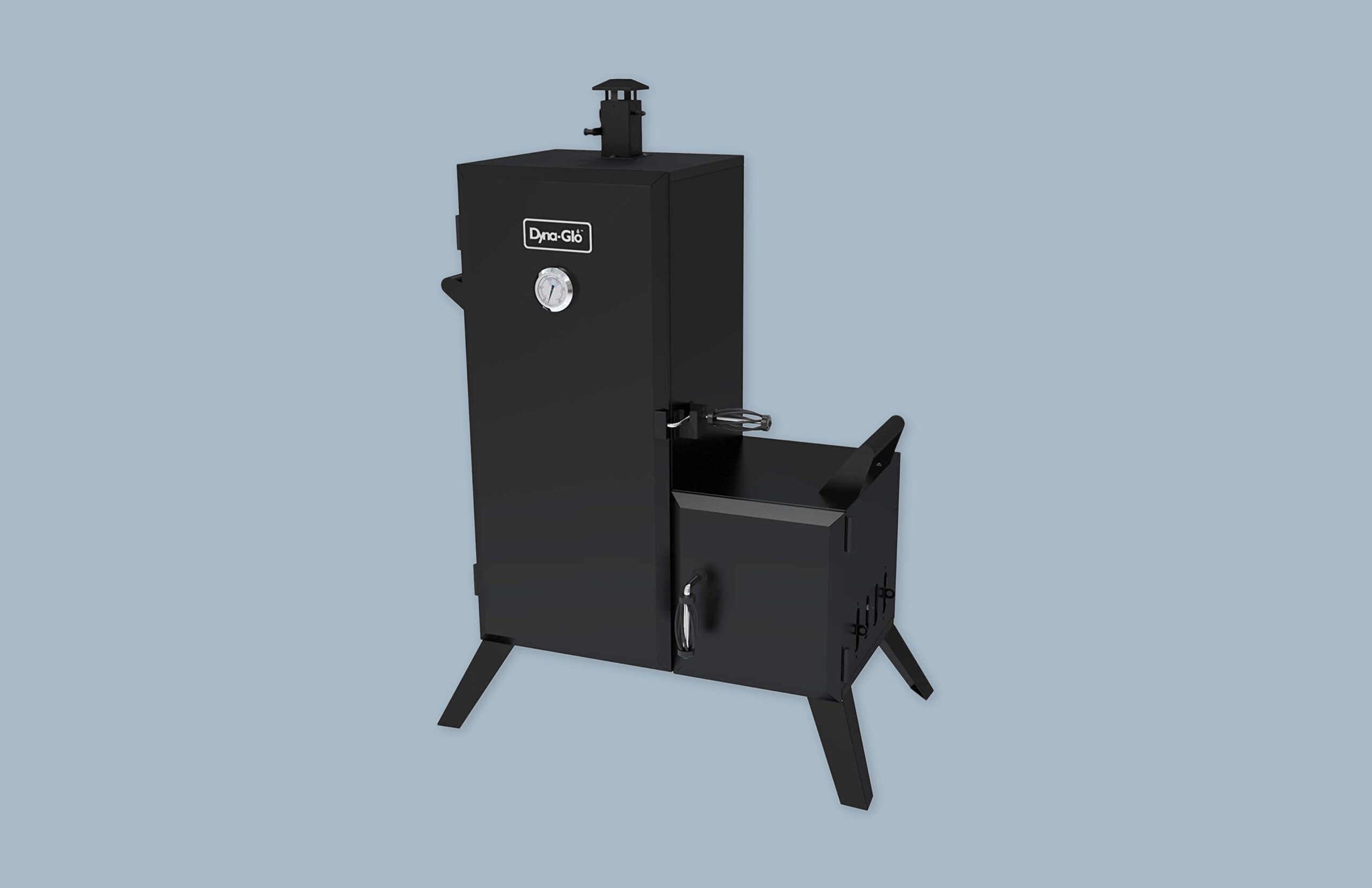 Smoking is a grilling technique that has become a backyard staple across the country. Smokers cook meat under low temperatures for hours, producing tender and flavorful results.
This smoker contains six height-adjustable grates that each hold up to 25 pounds of meat for a custom smoking experience. Its vertical design uses naturally rising heat for greater efficiency and a smoked flavor.
For the Rookie Griller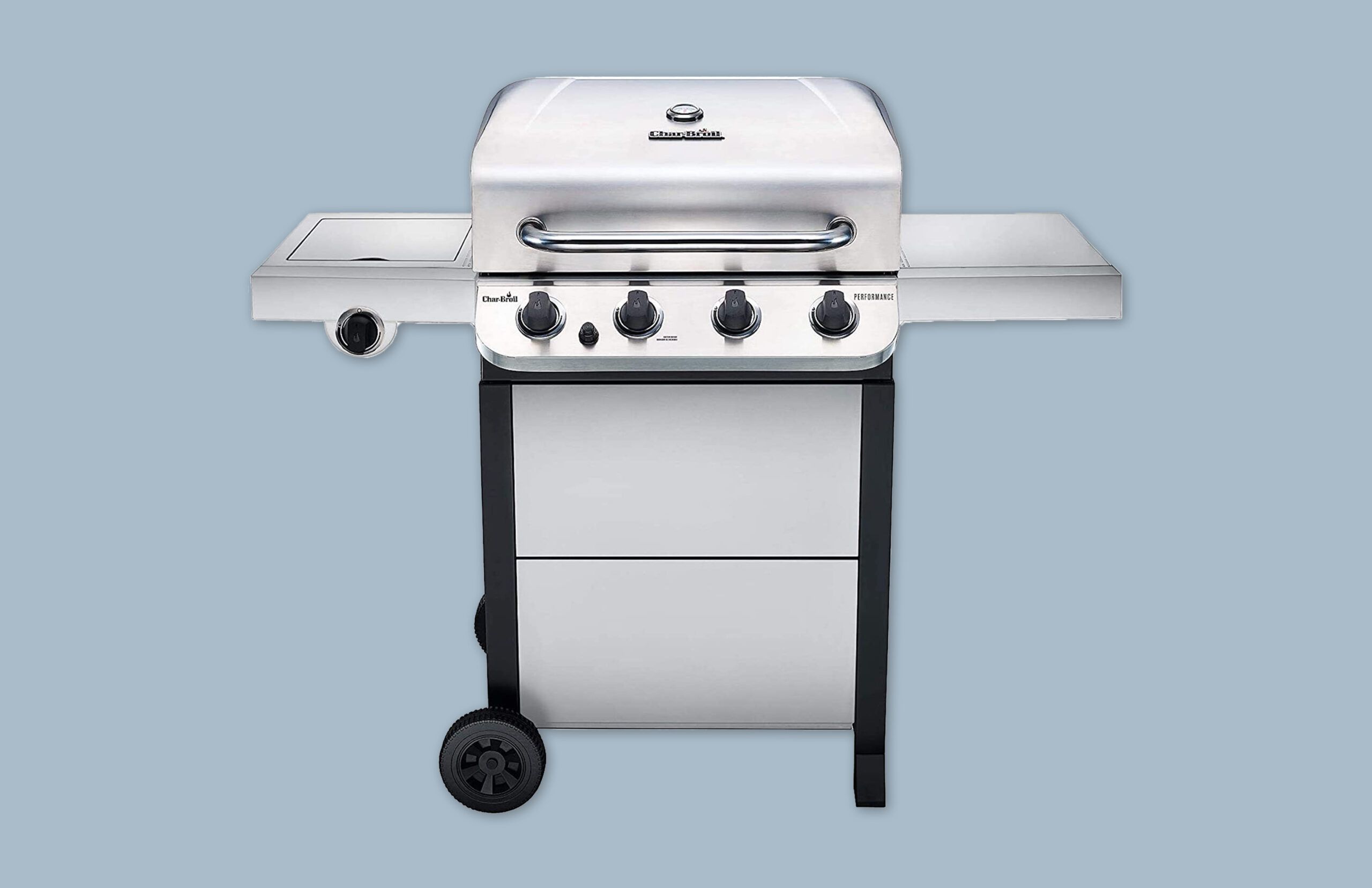 This gas grill is perfect for an aspiring grillmaster. Its beginner-friendly design comes with four propane burners that ignite with a simple knob turn to heat a 23-inch surface. Additionally, the grill features two side shelves for extra storage and preparation space. The left shelf has another burner that's designed to heat a pan full of vegetables or other side dishes.
For Those Who Want To Grill Everything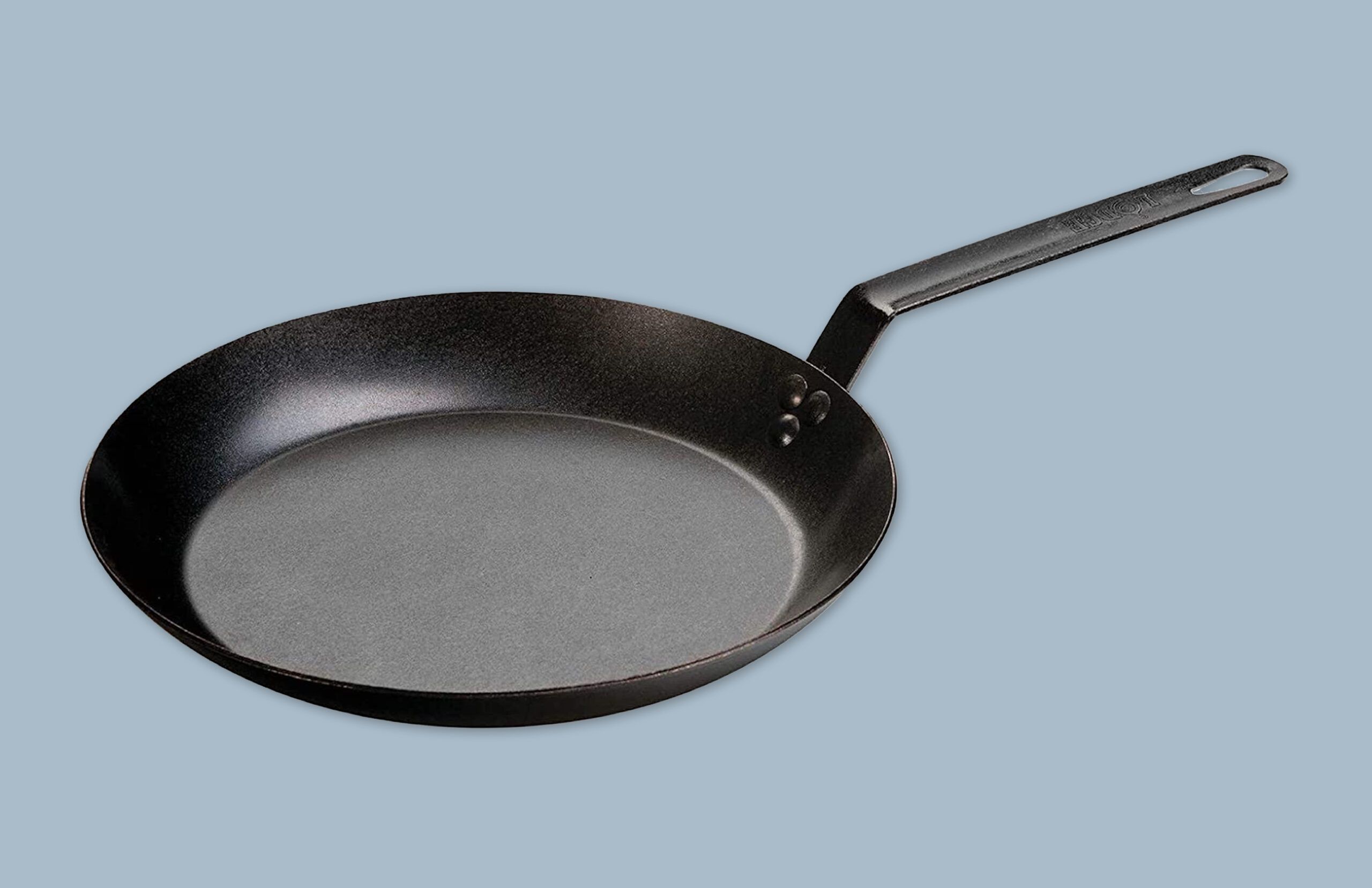 This versatile skillet warms quickly and retains heat efficiently, making it ideal for searing and browning. It can cook breakfast foods, meats, or even desserts over the grill. Its long handle keeps your arms and hands away from active flames. Furthermore, it comes pre-seasoned and ready to use upon arrival.
For the Griller Who Cooks With Oil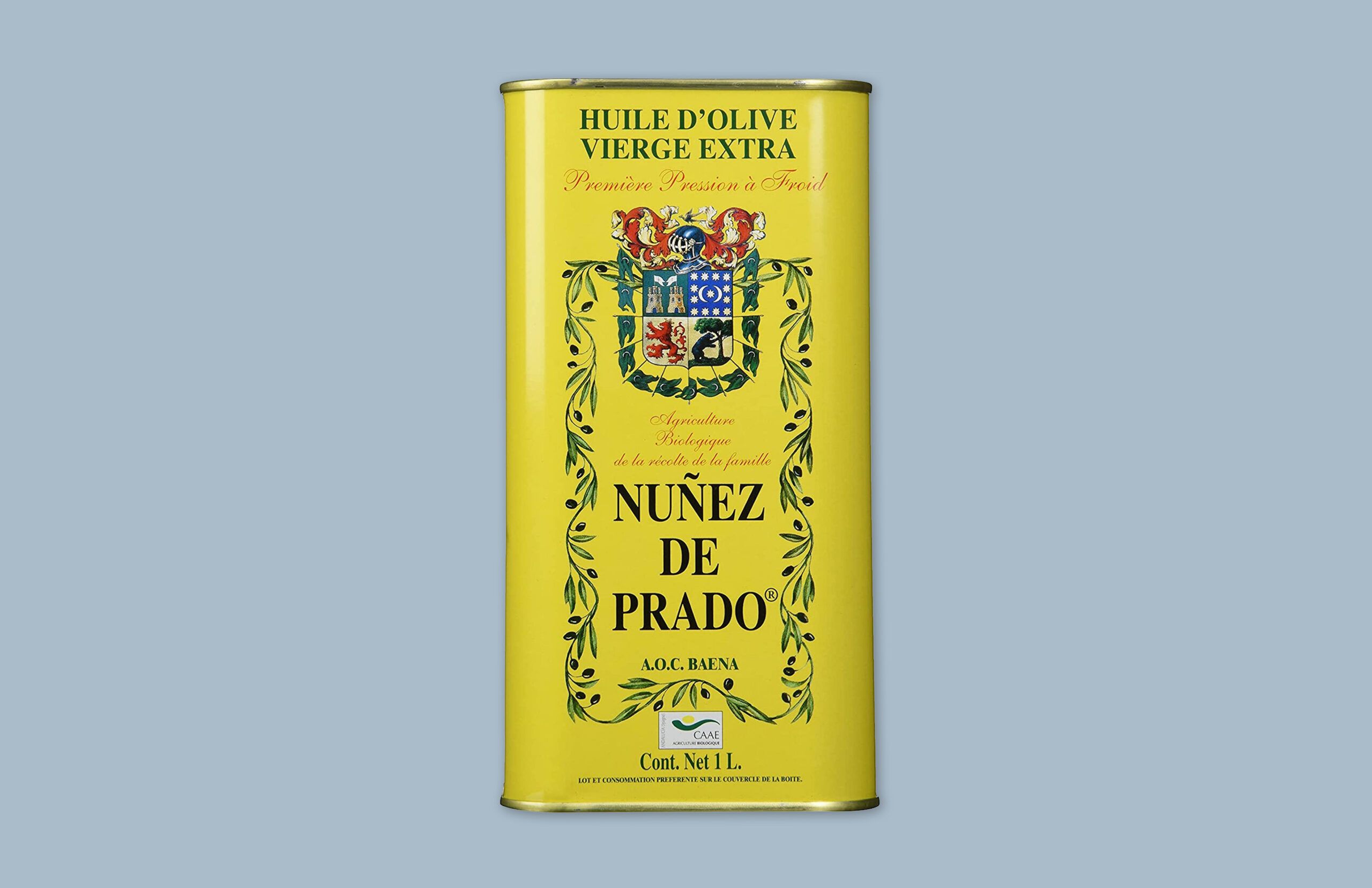 The right olive oil can go a long way, adding rich, juicy flavor to your meat. This olive oil comes all the way from Spain in a compact 34-ounce tin. You can use it for marinating as well as cooking on the grill.
For Those Who Want To Grill Anywhere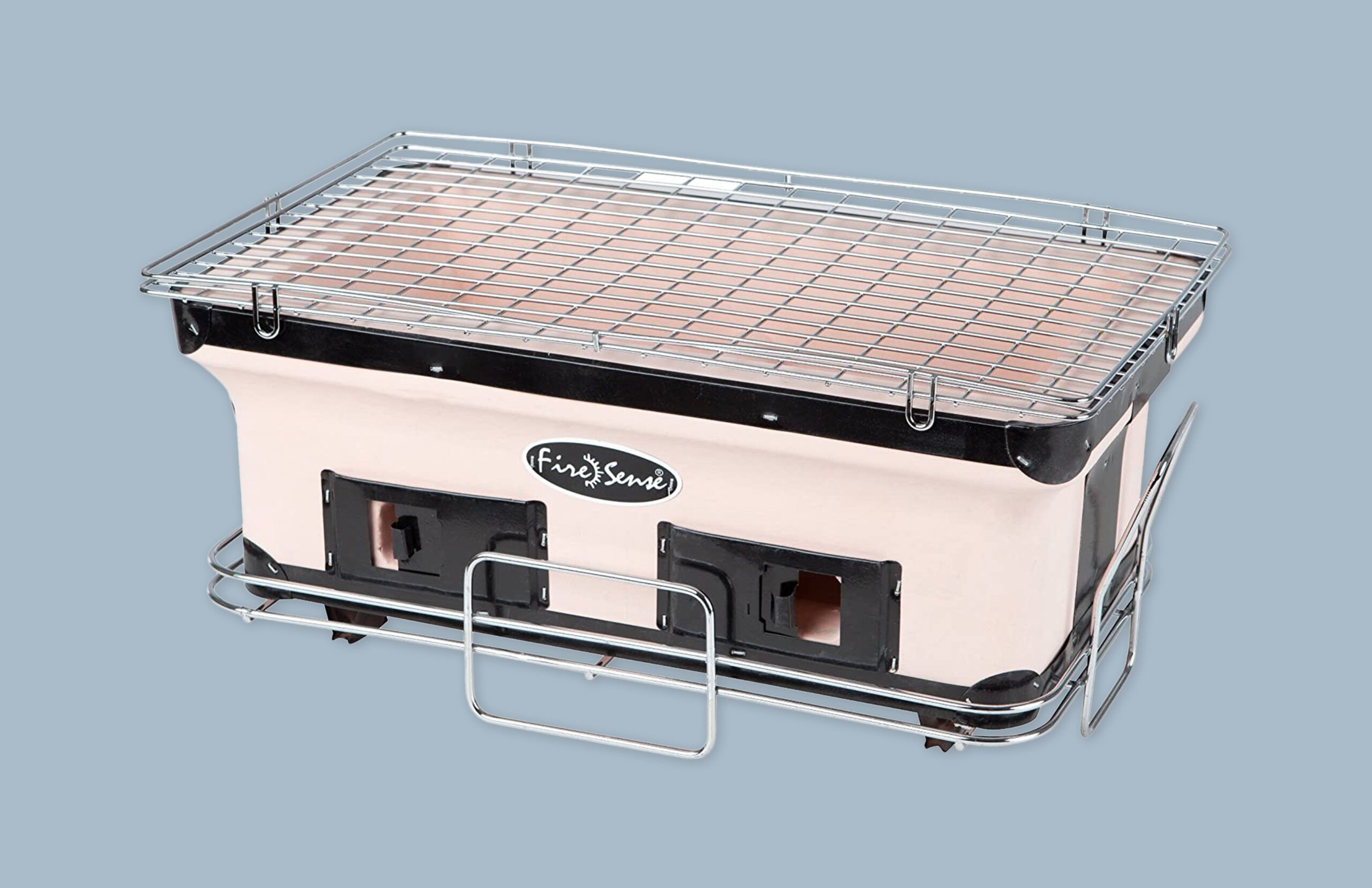 This 18-pound, 18-inch grill can cook on the go for a picnic or camping trip. Below its removable cooking grate is a compartment to hold your fuel source—charcoal. You can adjust its two vents if you want more or less smokiness.
For the Griller Who Prefers Cooking With Wood Pellets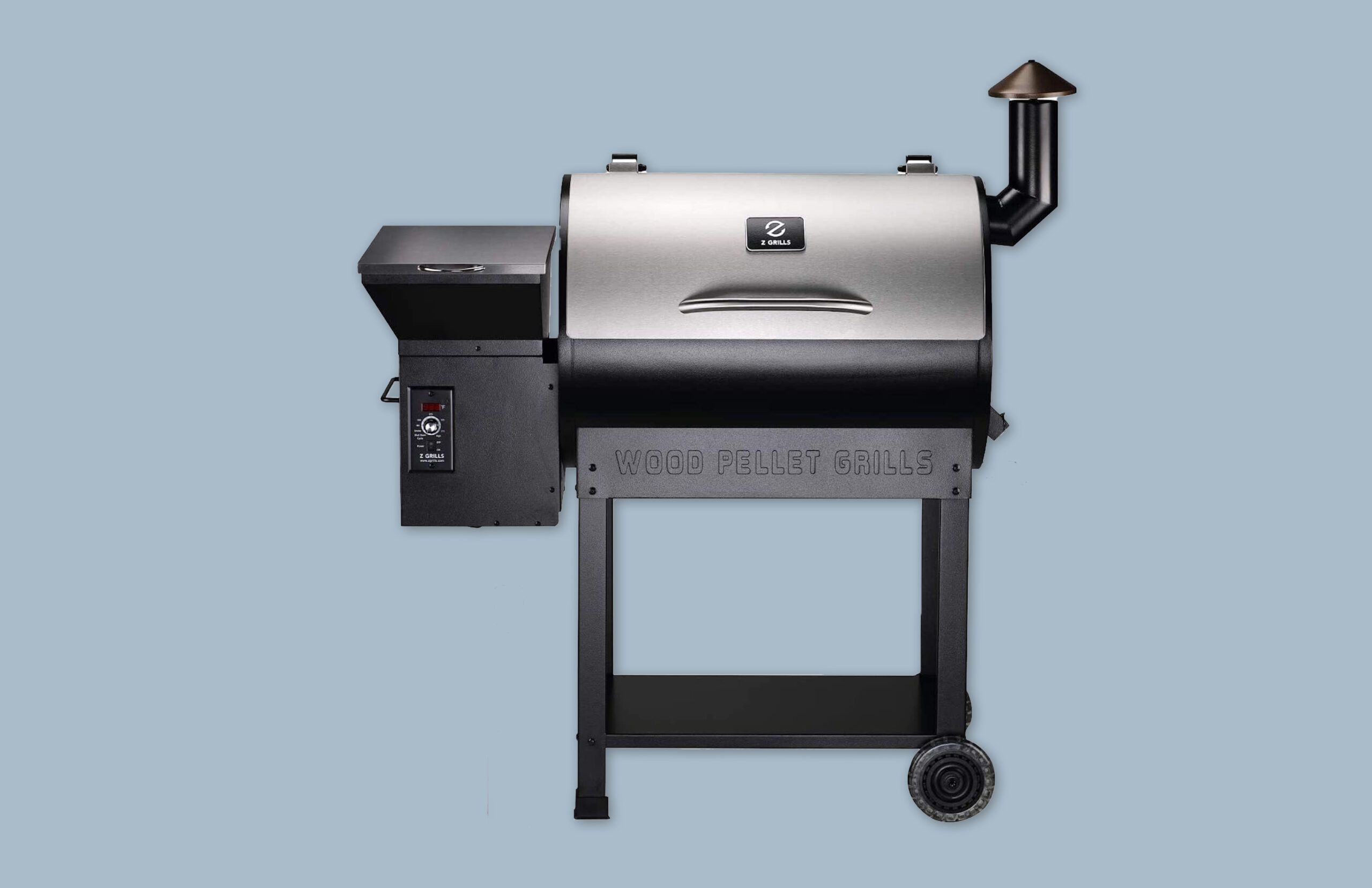 Pellet grills use wood pellets to maintain a consistent temperature and give food a smoky flavor. This grill and smoker combo has 700 square inches of space to cook food at 180-450 degrees Fahrenheit. Furthermore, it's made from corrosion-resistant stainless steel.
For Those Who Like an Extra Kick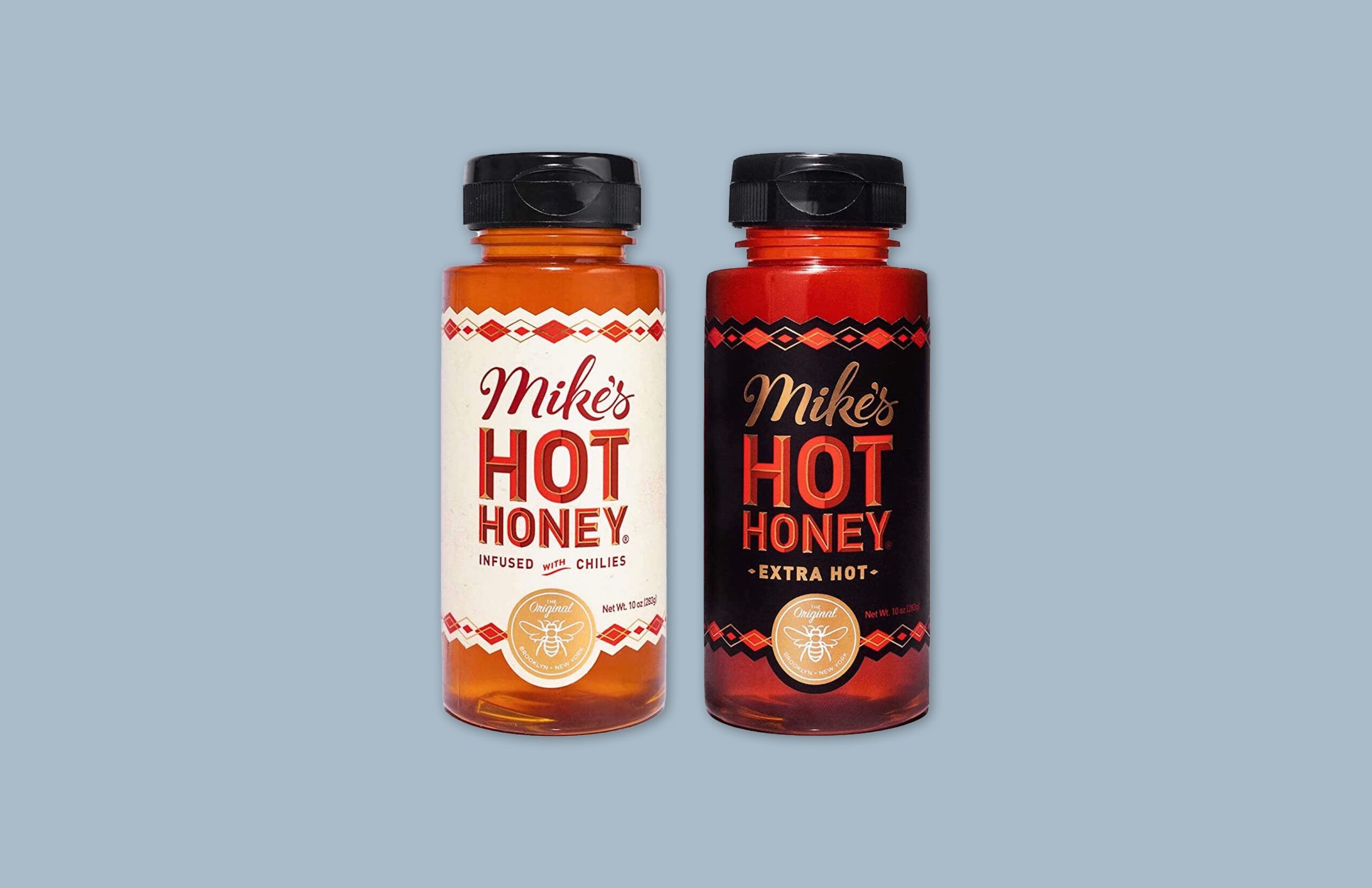 For grillers who like to add spice to their meats, this combo pack of hot and extra-hot honey packs a punch while also adding a sweet tang. This honey goes great on chicken, ribs, pork, or even pizza, and it can also be added to marinades or sauces for additional flavor.
For the Griller Who Loves Kebabs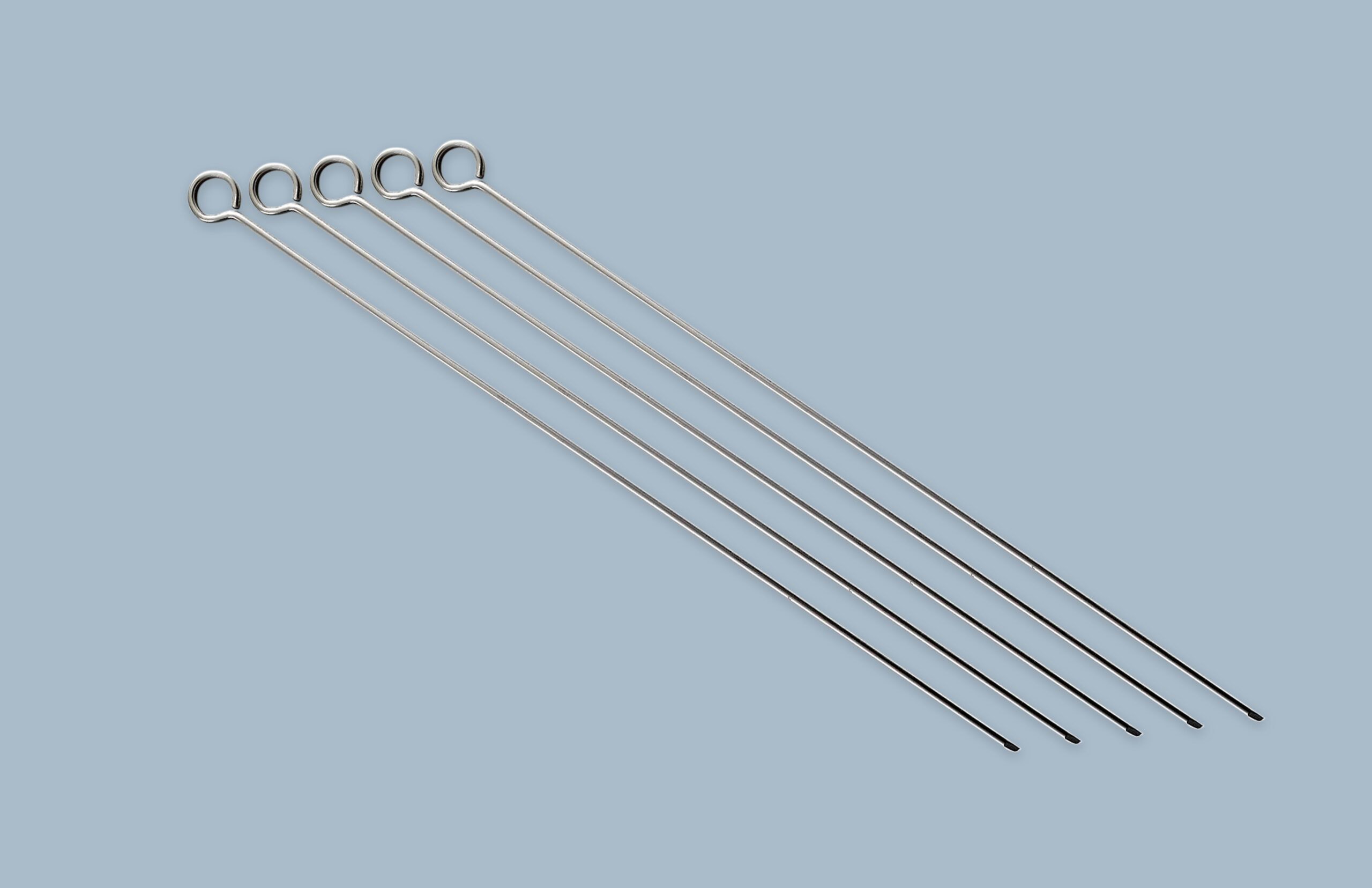 This set of six skewers are made with a smooth metal surface that makes it easy to slide food on and off, making them a perfect choice for meat kebabs or grilled veggies. These skewers are flat, which helps ensure the food won't spin on the skewer. They also feature rounded tops, making them easy to grip while grilling and simple to store when not in use.
For The Person Who Cuts Their Own Meat
This powerful 10-inch knife can slice through tough meats with ease. It's forged with imported Japanese steel with a sharp edge that can cut through the likes of steak, brisket, poultry, fish, and game. Furthermore, this knife has a strong, ergonomically designed handle that allows for increased agility, control, and comfort.
---
Buyer's Guide
When buying gifts for the griller in your life, there are several important factors that you should keep in mind, including:
Type
From grills to skillets to sauces and spices that enhance flavor, there are dozens of grilling gifts available. To help you choose the best gift, first determine what level of grillmaster you are shopping for. Is your loved one a grilling expert who is already in love with their grill? Then it may be better to focus on enhancements such as the perfect grilling knives, grill brush, or skewers. However, if you're shopping for a grilling rookie, they might prefer a full grilling set of everything they need to get started.
Safety Features
Grills have an open flame, which means safety is crucial. Before purchasing a grilling gift, look closely at the safety features. For example, the Z Grills Wood Pellet Grill & Smoker automatically maintains the preset temperature within 10 degrees to ensure meats don't overcook and burn. Meanwhile, the Elite Gourmet Indoor Electric Grill has a cool-touch base and handles that make it safe and easy to pick up and transport.
Durability
Grills and grilling accessories should be made with durable materials that can withstand heavy use and normal wear and tear. Grills should be made from cast-iron or stainless steel that can resist rust and corrosion. Other common grilling items, such as tongs, brushes, and spatulas should be made from metal so they can last long and withstand heat.
Price
How much you want to spend will determine which grill accessories are best for you. Full grills or smokers can cost hundreds of dollars, but you can also find plenty of smaller grilling gifts that can cost under $50 such as gloves, sauces, scrapers and thermometers.
---
Frequently Asked Questions About Grilling Gifts
What tools are most important for grilling?
While the specific tools that you will need for grilling may vary, it's important to always have items like tongs, a spatula, a grill brush, and a grill brush. Other common items that you may want to have on hand include skewers, a meat thermometer, and grilling gloves.
What should you do with a grill when it's not in use?
When your grill isn't being used, you should cover it with a grill cover to avoid exposing it to the elements or harsh weather conditions. In winter, move your grill to a cool, dry place if possible to keep it away from rain and snow.
What type of grill is best for beginners?
If you're a beginner when it comes to grilling, you may want to start off with a gas grill as they can heat quickly and are easy to operate. Once you've mastered using a gas grill, you can upgrade to a charcoal grill.
---
Why Trust The This Old House Reviews Team
This Old House has empowered homeowners for more than four decades with top-notch home improvement content in the form of television programs, print media, and digital content on its website and social media platforms. The This Old House Reviews Team focuses on creating in-depth product and service review content to help inform your purchasing decision for just about any item or resource that you might need for your home. The This Old House Reviews Team has written over 1,000 reviews on products in the home space, from cordless drills to kitchen trash cans, lawn mowers, and dining room decorations.
We recommend products in each review using an intensive research process, spending hours combing through the best available models on Amazon. For a product to make our list of top picks, it must hold a solid sales record on Amazon, have consistently positive customer reviews, and offer unique features, among other factors. After narrowing down our list of recommendations, we conduct additional research and sometimes in-person testing to ensure that the products meet our standards. Once we conclude the research phase, we craft a well-rounded, user-friendly article that includes our recommended products and additional information to help homeowners like you make the right purchase.
To share feedback or ask a question about this article, send a note to our Reviews team at reviews@thisoldhousereviews.com.