Positioning yourself in the shade not only makes the warm season bearable, but it can also safeguard you against harmful sunlight. A report by the Environmental Working Group found that after a review of 1,700 Sun Protection Factor (SPF) products, including sunscreens, lip balms, and moisturizers, 80 percent provided "inferior sun protection."
It turned out that applying sunscreen with an SPF rating before you head outside for a grilling session may not give you adequate protection from sun damage and related health risks.
How to Add Outdoor Shade to Your Backyard
If those findings don't convince you to stay in the shade, these attractive ideas for outdoor rooms and spaces will do the job. Here are a few ideas for your own space.
Install a fabric canopy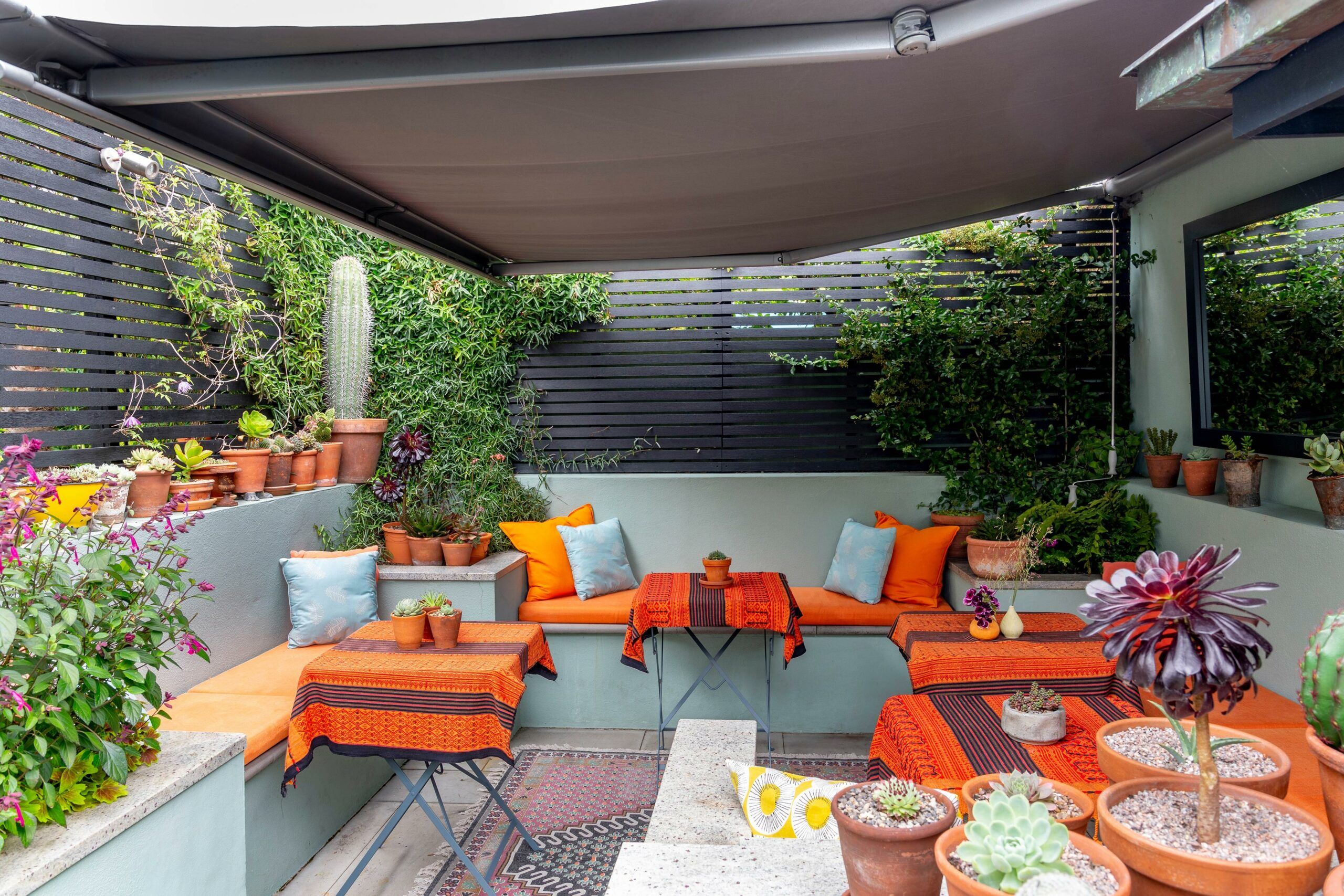 Transform a deck into a restful outdoor space by anchoring a fabric canopy to deck railings. Opt for fade-resistant fabric to keep your upgrade looking great for the long run. Get more info on this tent-like topper.
Drape a tarp for cover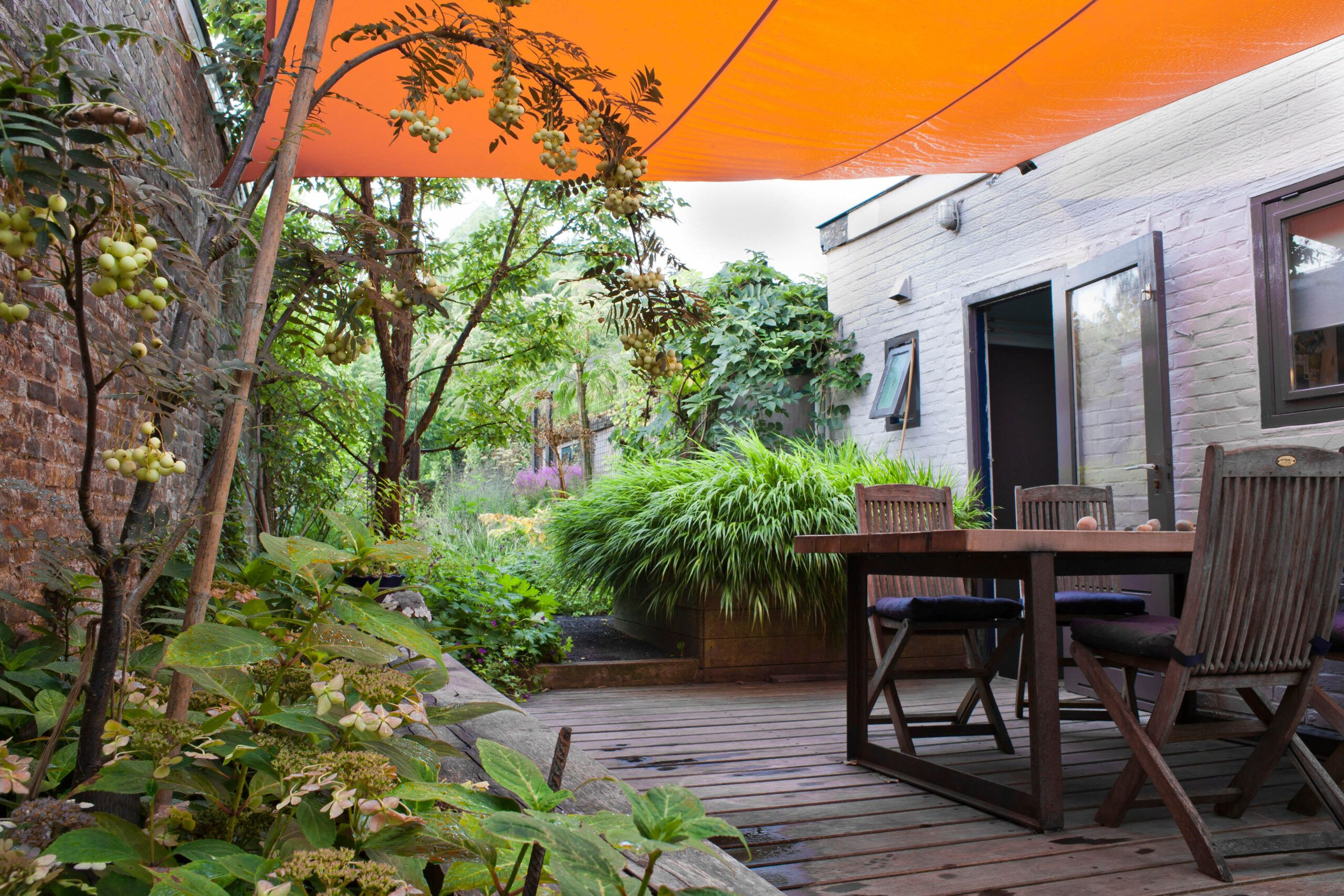 Turn a slatted ceiling or a pergola into a sun-proof space with a moisture-resistant cotton-canvas tarp. See 15 more creative ways to customize your deck.
Invest in an outdoor umbrella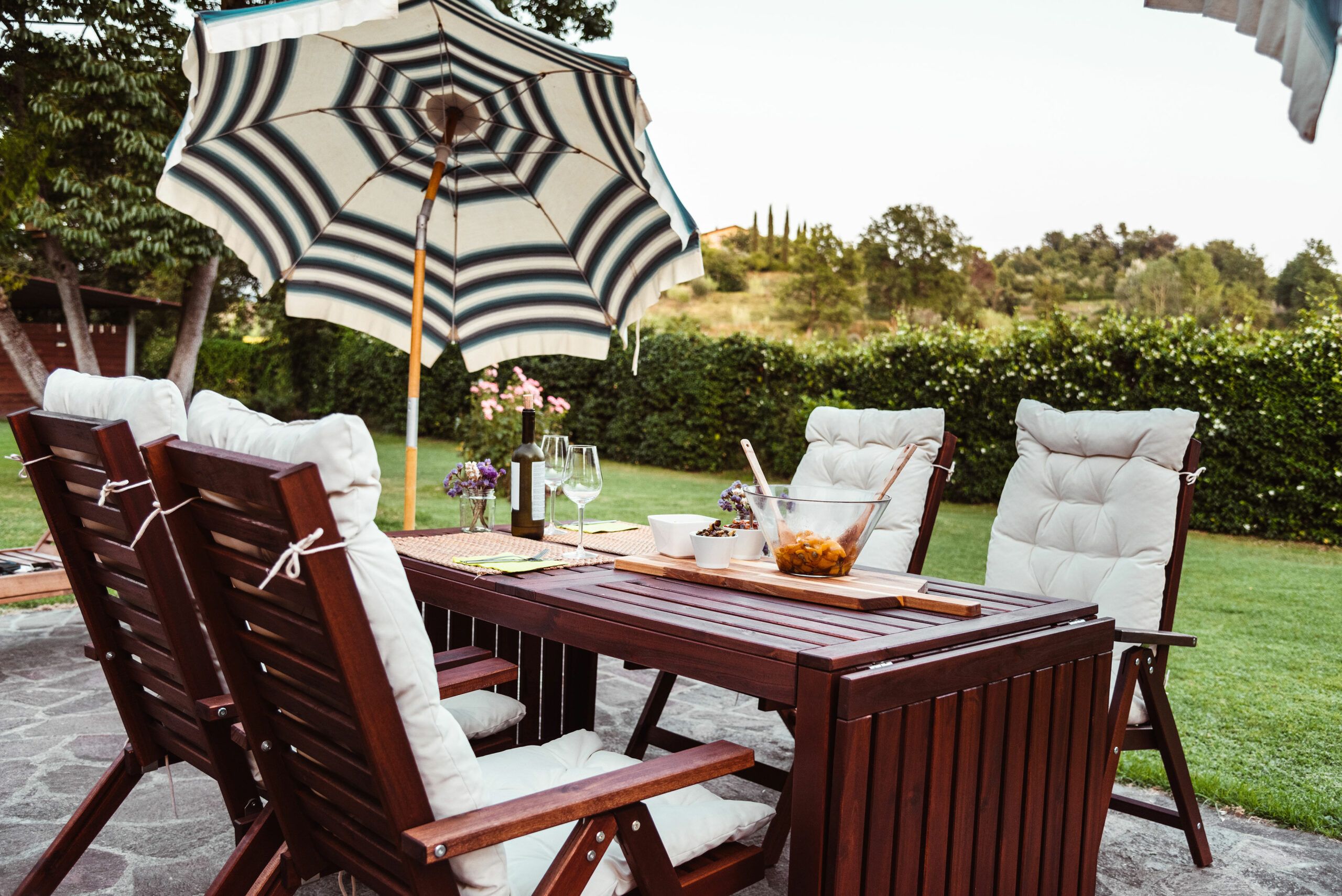 The time-tested deck and patio go-to helps keep outdoor diners cooler for longer spurts of entertaining. See more charming decoration ideas from this vintage cottage redo with timeless appeal.
Shop some of our picks for patio umbrellas.
Make decorating your outdoor space a breeze with these porch design ideas.
Increase the shade with a pergola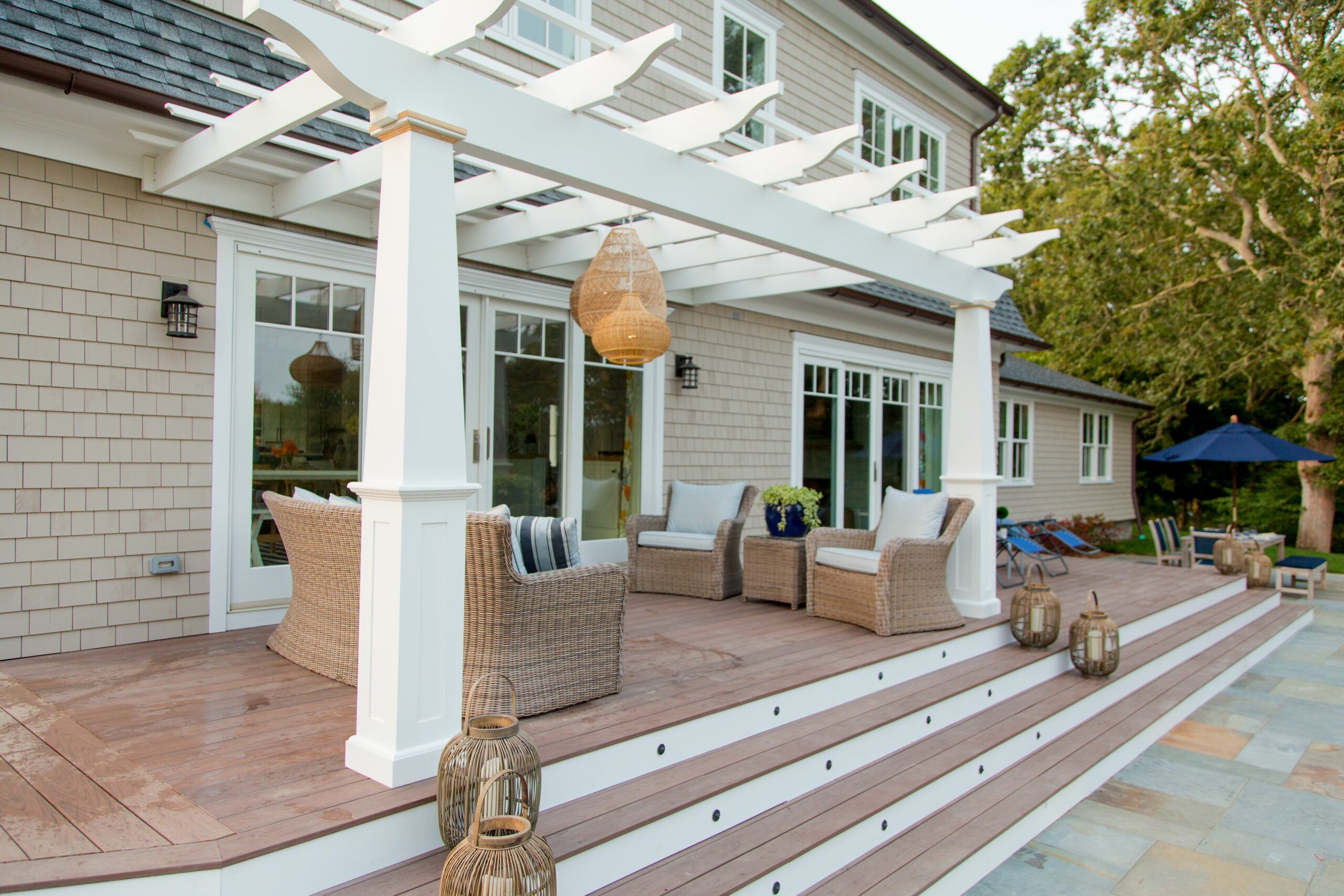 A pergola can filter out sunlight on decks that aren't shaded by your trees. Additionally, one can add an architectural point of interest to your grilling space.
Add a little shade to your driveway with our how to build a garage pergola project.
Screen out noise and nosy neighbors with privacy screen upgrades.
Deck out a freestanding structure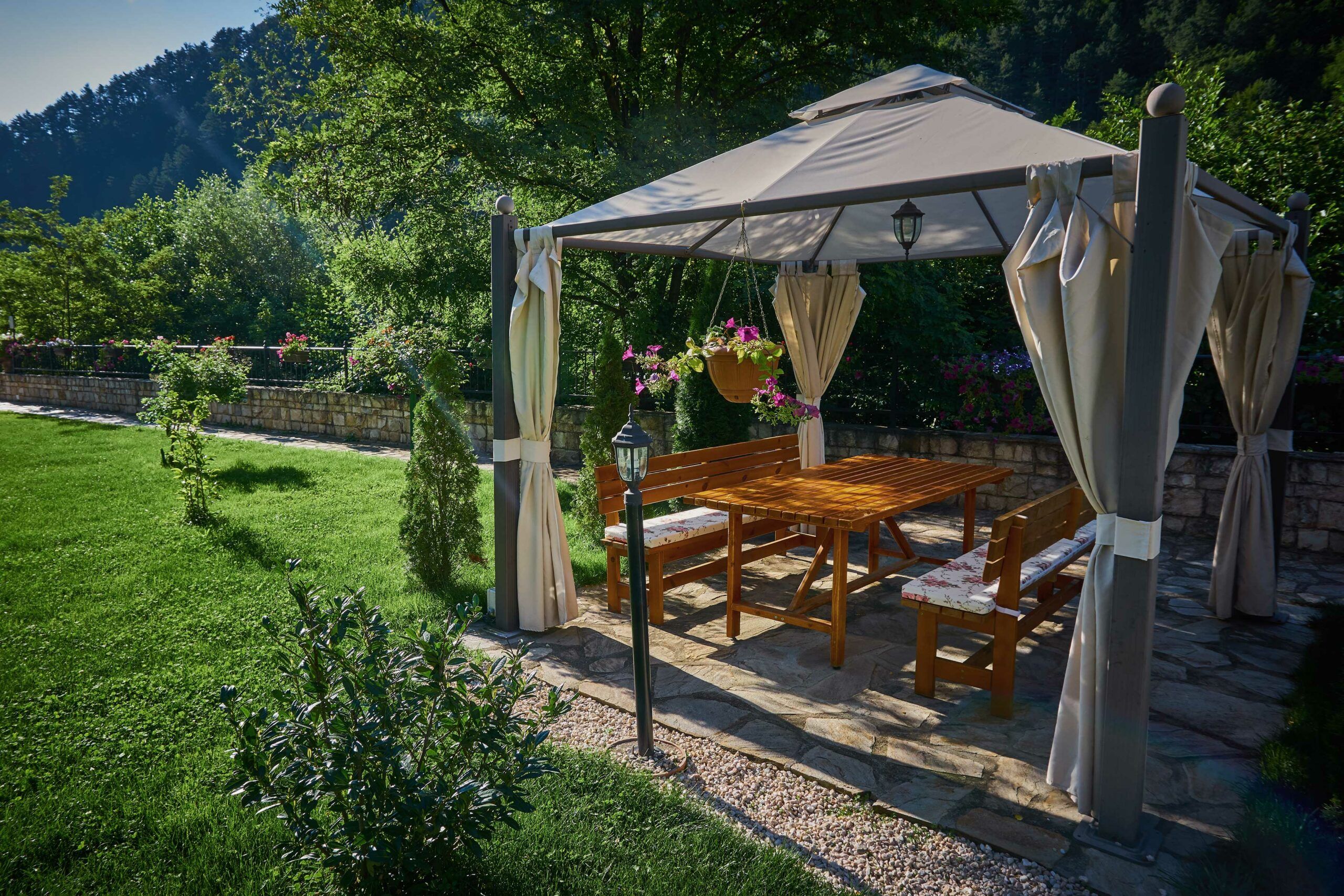 Build your own salvage-style fortress of solitude, and outfit it with a daybed for shady afternoon reading. Learn how to separate the gems from the junk with the This Old House TV crew's guide to hunting for salvaged items.
Add wisteria to a pergola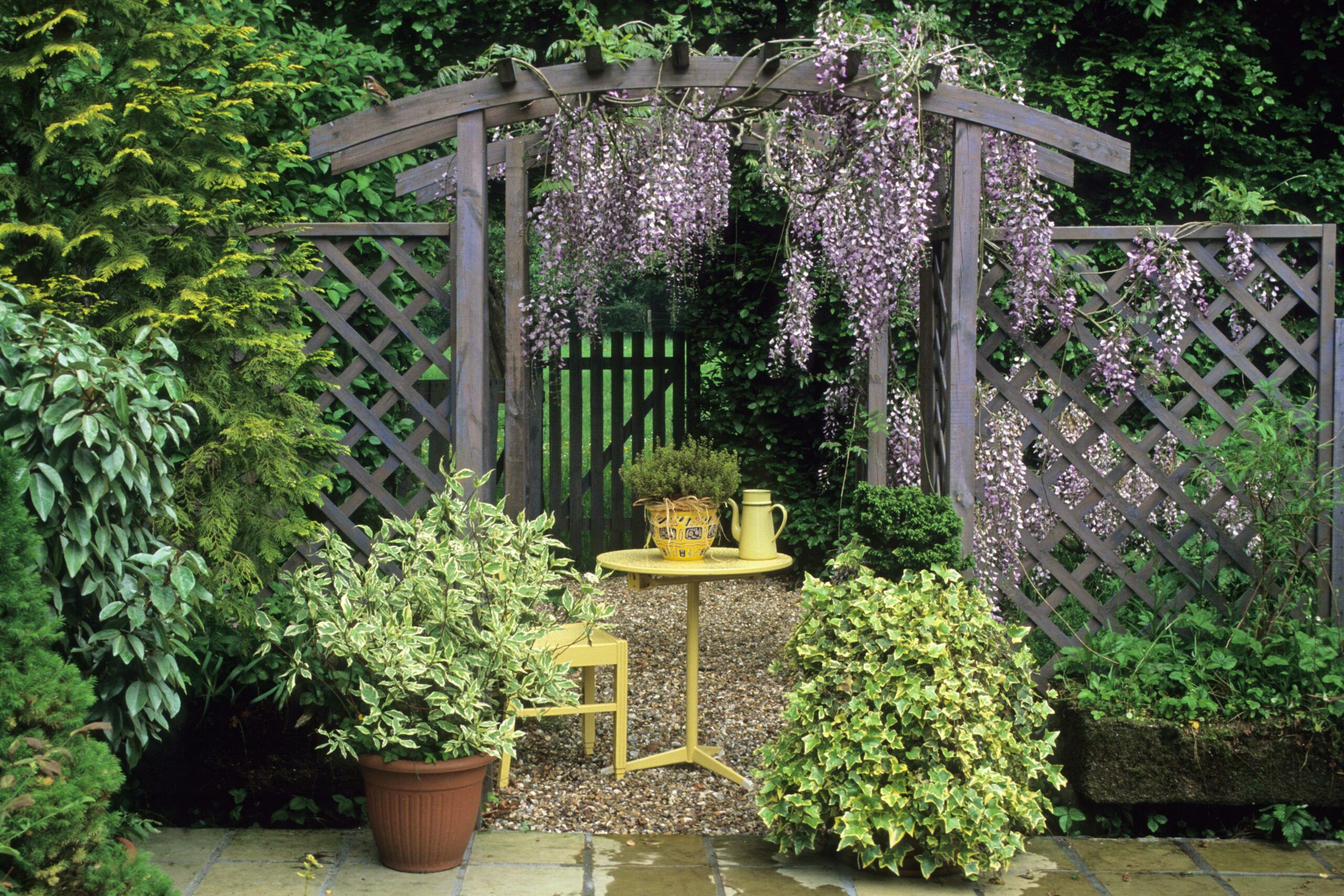 Set a scene as magical as the one pictured here with potted, fast-growing Wisteria. It will make even a small urban backyard feel like a remote space.
Transform a small lot with a homeowner's seven ways to create a small yard with big impact.
Get more inspiration for incorporating climbers into your outdoor space from this picturesque rose garden.