Project details
Cost
about $129 for the large piece of butcher block (approx. $26 each)
Treat the chef on your list to butcher block done better. A nice thick chunk makes a hard-wearing prep surface, and a few strokes of a jigsaw transform it into a unique conversation piece.
To build a This Old House logo-shaped cutting board 12 inches wide by 14 inches high get one 1½-inch hardwood butcher block cut 14 inches square. Download the template of the TOH logo house shape here.
Other downloadable cutting board templates shapes include a Georgian House Template here, and a Row House Template here.
Step 1: Download the Template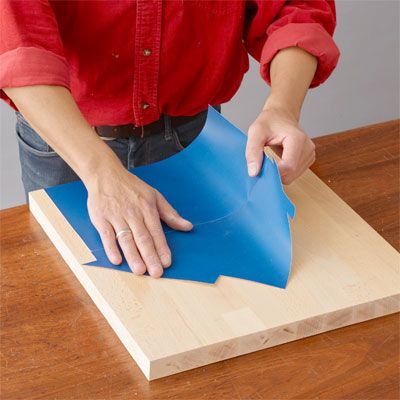 Using a restickable glue stick, adhere the template to the butcher block.
Step 2: Make Large Cuts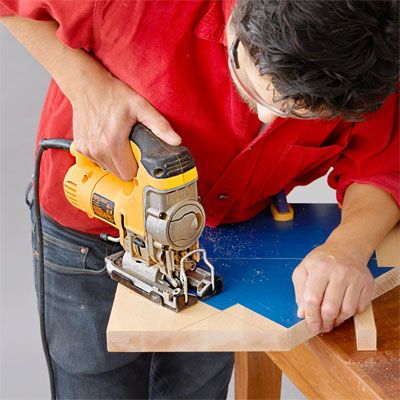 With a straightedge and a pen or pencil, extend the lines on the template to the edge of your block to create guides for your jigsaw. Using a jigsaw fitted with an aggressive-tooth blade, cut out the form, stopping short at the corners.
Step 3: Trim the Corners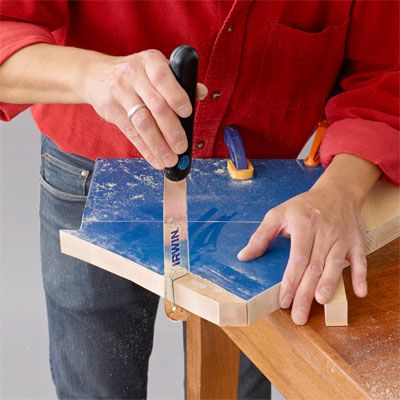 Finish cutting out the corners with a fine-tooth pull saw.
Step 4: Apply Conditioner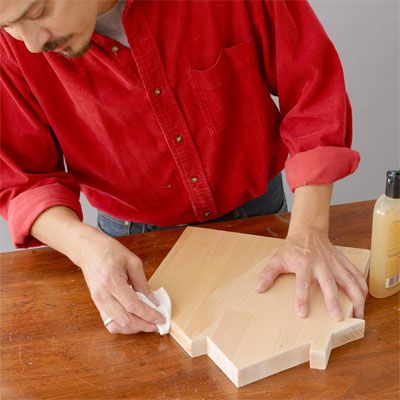 Season the board with butcher-block conditioner. Apply three to four coats to finish.
---
Tools