Sticky Situations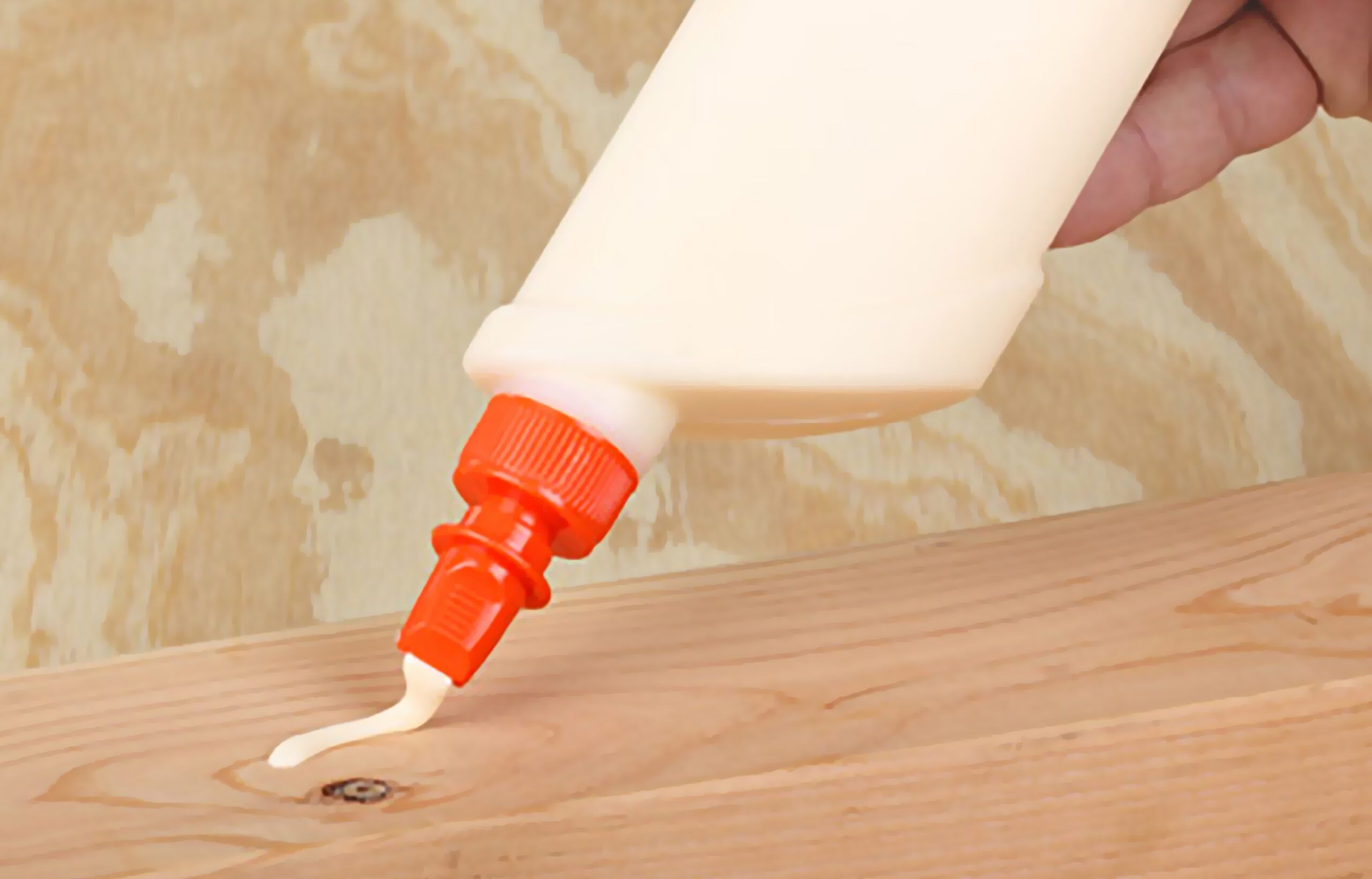 If you've ever been stuck when it came to choosing the right adhesive for a wood repair, you know how confusing all the options can be. There are glues that dry instantly, glues that must be mixed with water, glues that should never touch water, glues that work only in certain temperatures—and if you pick the wrong one, your fix likely won't last. To help, we've rounded up some common sticky situations and their glue solutions, all of which deserve a spot in your toolbox.
Cracked Drawer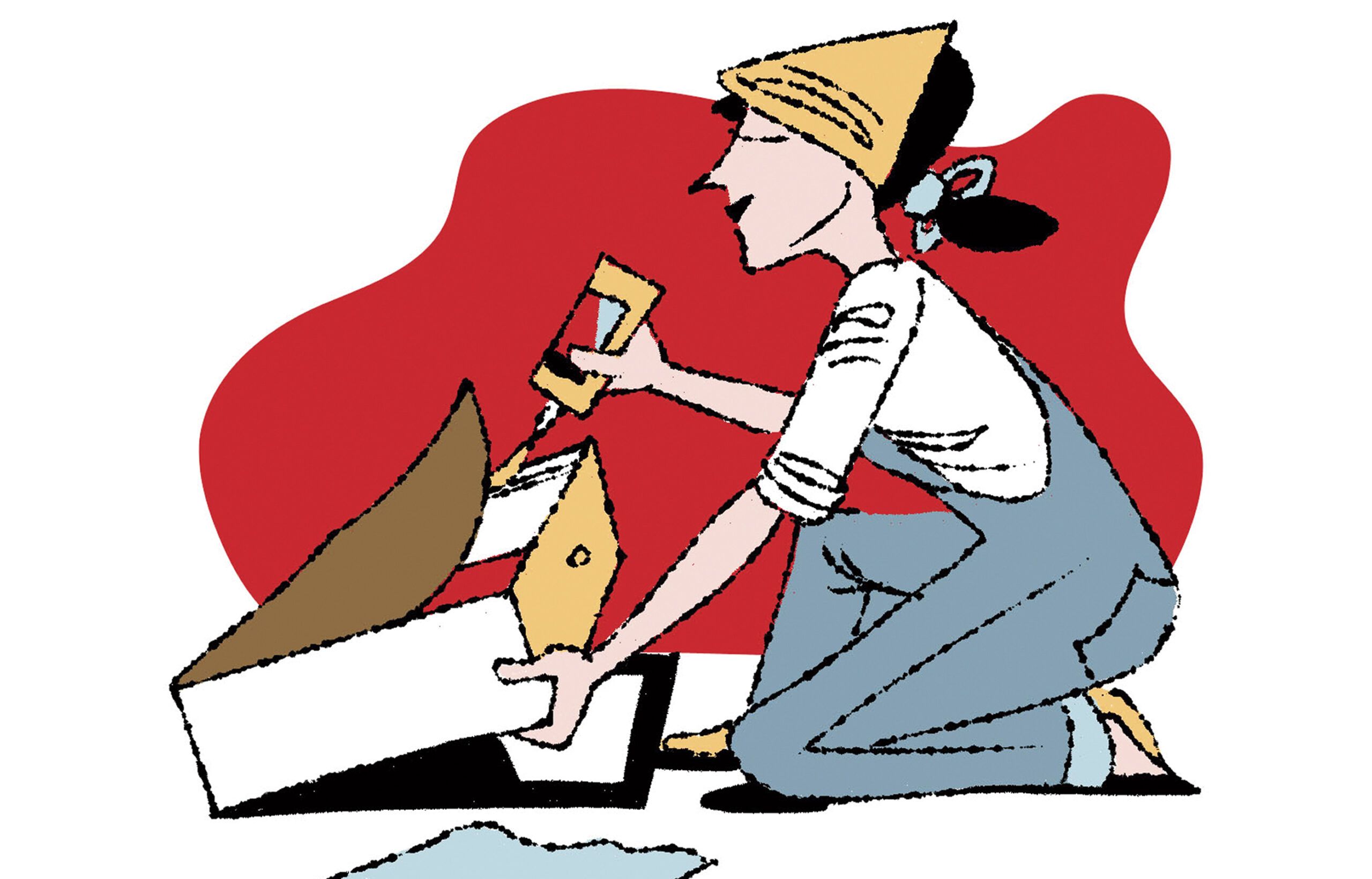 Glue to use: Yellow polyvinyl acetate (PVA). A step up in strength from white craft glue (another PVA), this water-based adhesive creates a strong wood-to-wood bond.
How-to tips: Glue both surfaces and clamp them together for at least 30 minutes; reaches full strength in 24 hours. If the seam oozes, wipe immediately with a damp cloth.
One to try: Elmer's Carpenter's Wood Glue, about $4 for 8 ounces; elmers.com
Joints on Stain-Grade Molding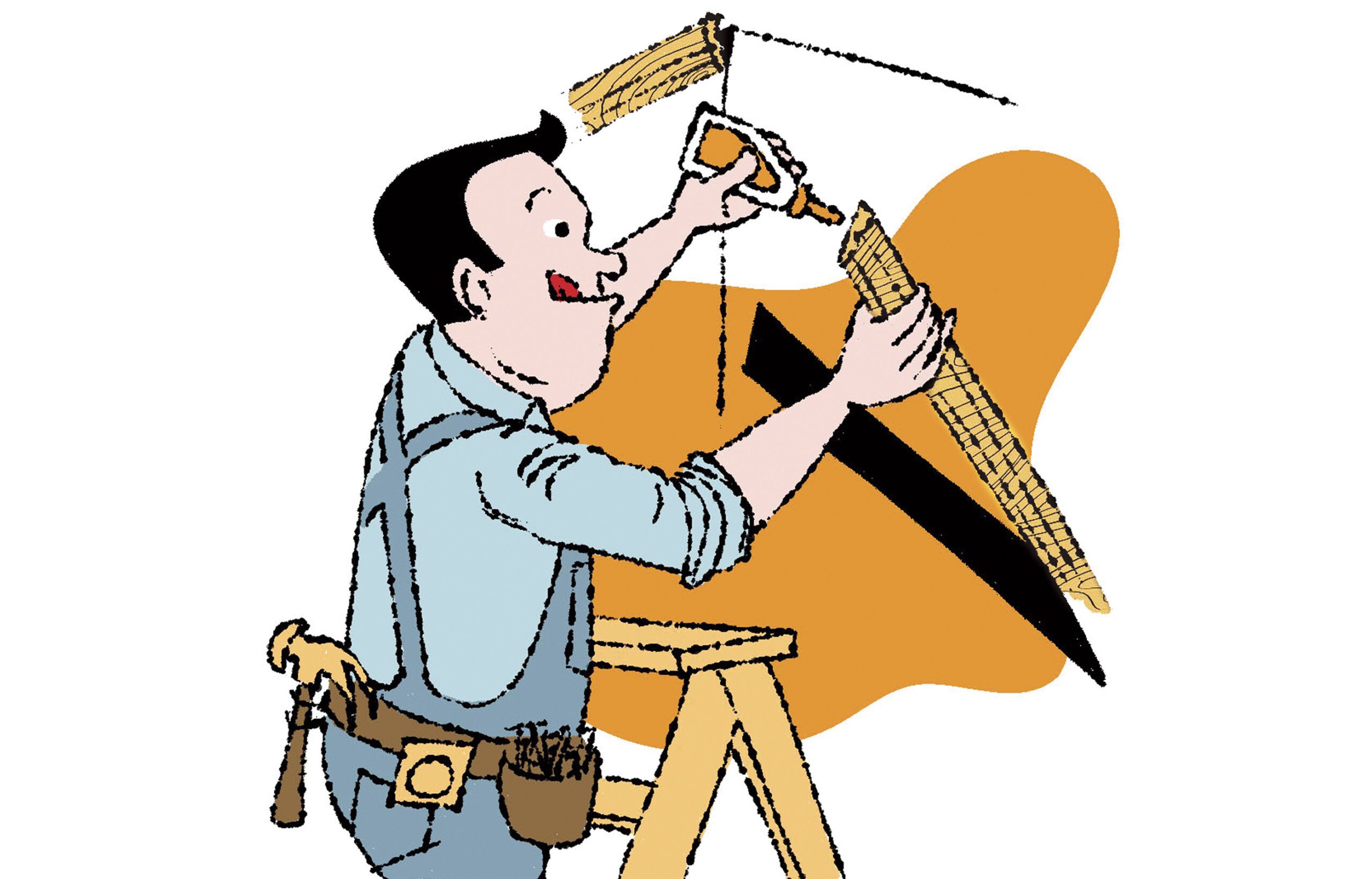 Glue to use: Stainable PVA. This glue has the same formula as yellow PVA with the addition of wood fibers. The result is a beige paste that accepts stain.
How-to tips: First, test how well the glue accepts the stain with scrap wood. Then apply to one side of the joint and press the edges together, securing them with clamps or finishing nails for 1 hour. The glue will cure to full strength in 24 hours.
One to try: Elmer's Carpenter's Wood Glue Max, about $5 for 8 ounces; elmers.com
Broken Potting-Bench Shelf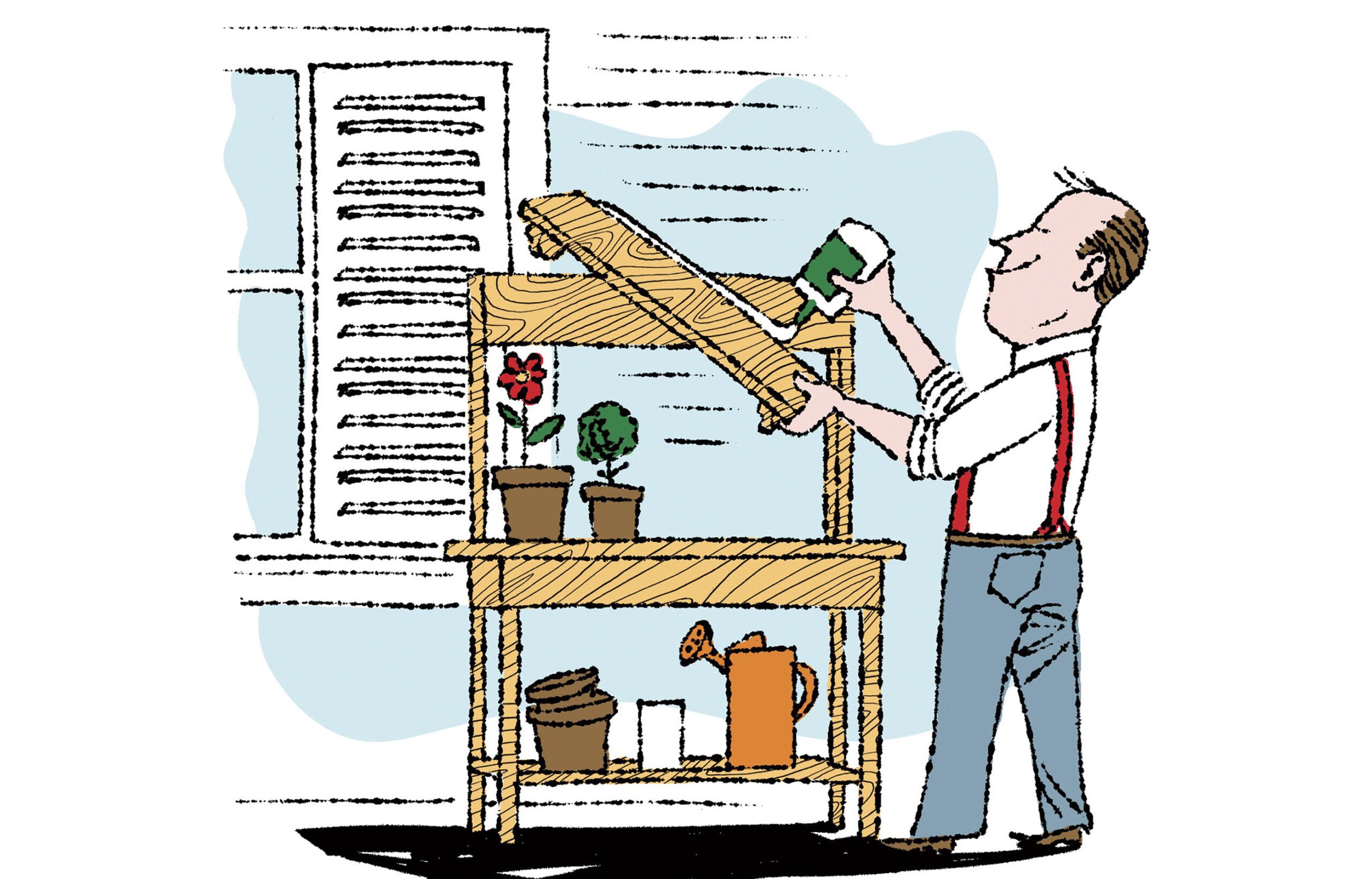 Glue to use: Water-resistant PVA. This glue is similar to other yellow PVAs but it repels water, so it works well for light outdoor repairs. In most cases it's so effective that the wood around the glue will rot or crack before the glue fails.
How-to tips: Apply a heavy bead to one side, then clamp for 30 minutes. Leave the joint alone for 24 hours while the glue cures.
One to try: Titebond III Ultimate, about $7 for 8 ounces; amazon.com
Loose Chair Stretcher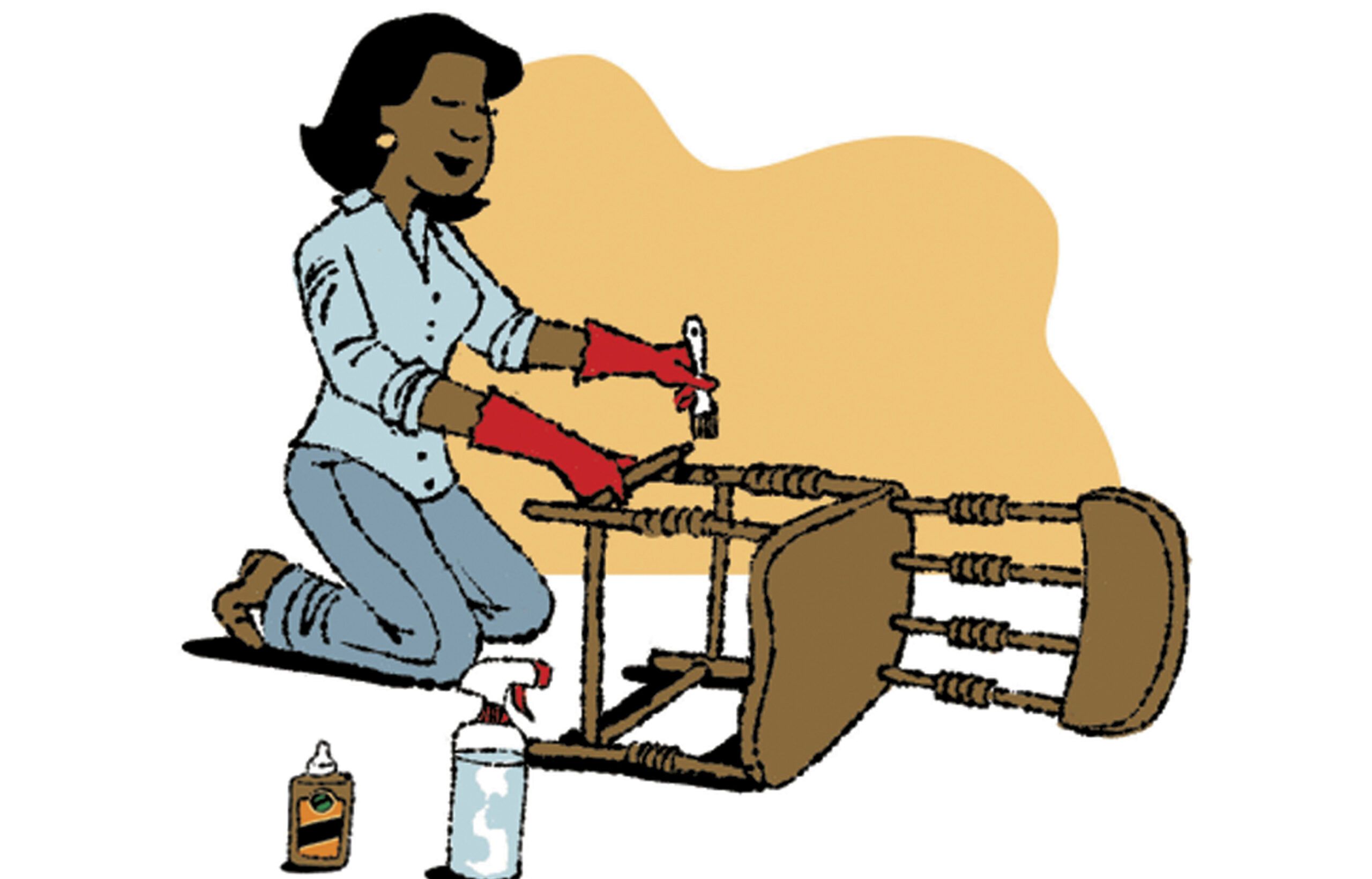 Glue to use: Polyurethane. This adhesive sticks to wood, metal, and even old glue. When exposed to water, it expands as it cures, reducing the wiggle room in loose joints.
How-to tips: Wearing gloves, lightly dampen one side of the project, then add a thin layer of glue to the other side; clamp for up to 2 hours. Clean up spills with paint thinner.
One to try: Gorilla Glue Polyurethane, about $11 for 8 ounces; homedepot.com
Splintered Fence Picket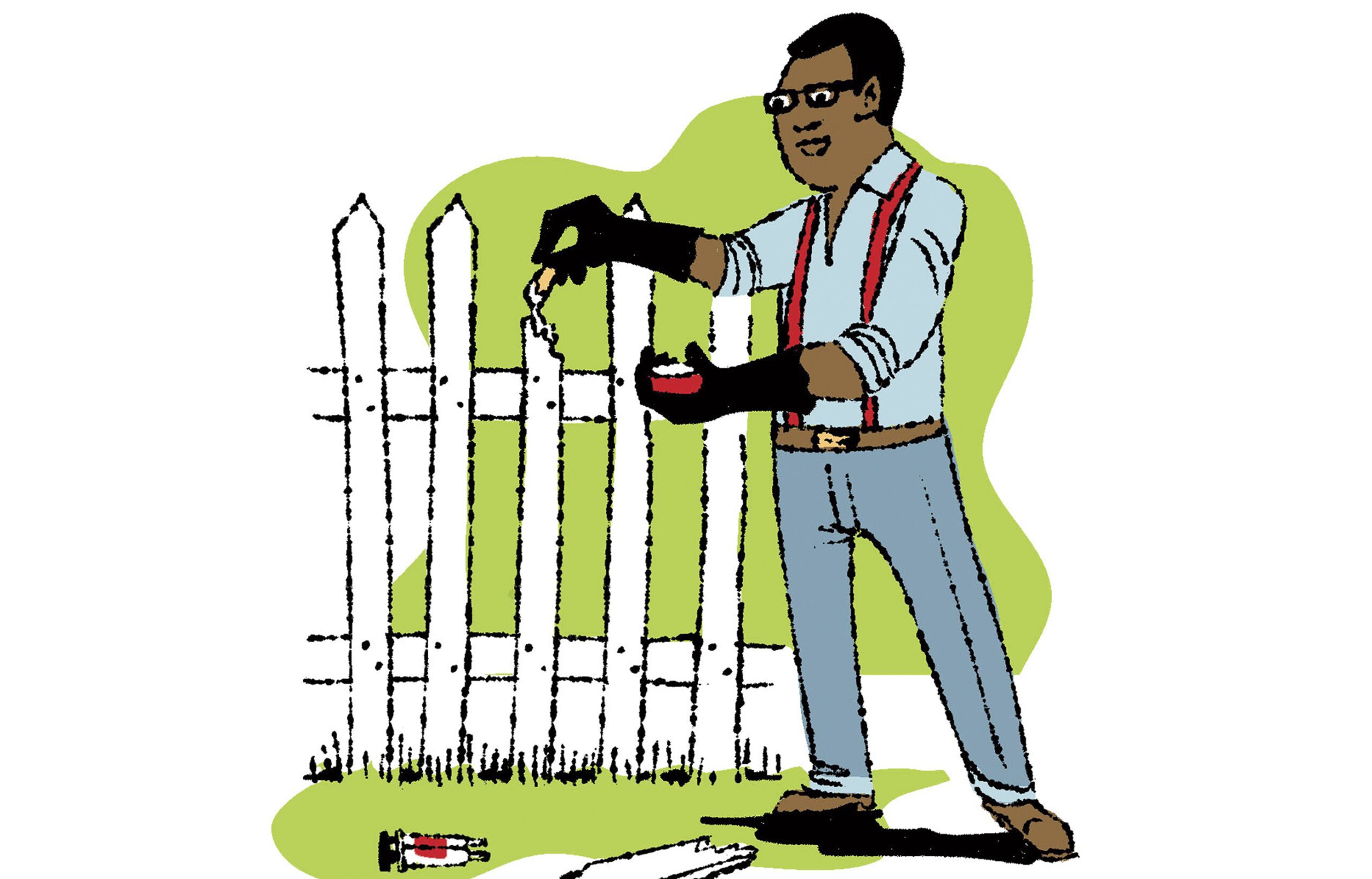 Glue to use: Two-part epoxy. Made by mixing a resin and a hardener, this ultra-tough glue sets in about 5 minutes, fills ragged gaps, and resists water and most solvents.
How-to tips: Using the glue's double-barrel syringe, measure out the correct 1-to-1 ratio. Wear gloves and clean up drips with acetone.
One to try: Loctite Epoxy Quick Set, about $4 for 0.85 ounces; homedepot.com