BYOB gets a style upgrade with this classic caddy, modeled on an old-fashioned tool box. It securely holds half a dozen beer or soda bottles, and its dowel handle is a pleasure to grab and go. The vintage-look bottle opener (about $6; restaurantsupply.com) screwed to the side will really get the party started.
Cut list to build a carrier that measures 9 inches wide by 5 inches deep by 13 inches tall:
1×6 clear pine for the sides: two @ 13 inches, ripped to 5 inches wide
1×6 clear pine for the base: one @ 7½ inches, ripped to 5 inches wide
1-inch oak dowel for the handle: one @ 9 inches
¼-by-1 ½-inch oak slats for the side rails: four @ 9 inches
Step 1
Measure the Sides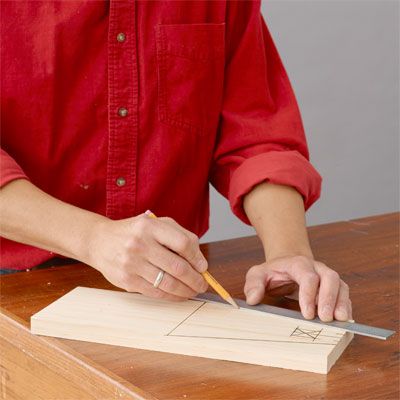 Measure and mark 1½ inches in from each side at the top of a 1×5 board. Draw a line from each mark to the midpoint of each side of the board (6½ inches down). Repeat on the other board.
Step 2
Cut Out the Sides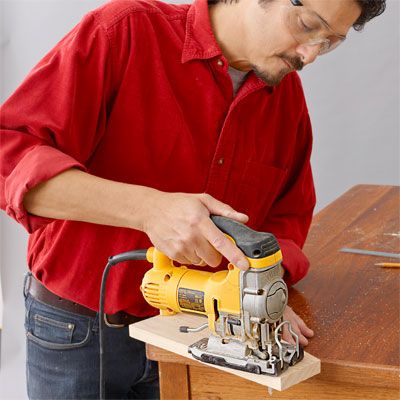 Using a jigsaw, cut along the lines to form the taper of the sides of the carryall.
Step 3
Make the Handle Opening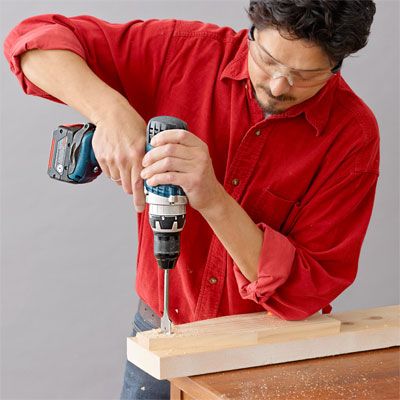 Using a 1-inch paddle bit, drill a hole 1½ inches down and in the middle of each side for the dowel handle.
Step 4
Cut the Bottom and Attach the Sides
Attach the sides to the 7½-inch-long base with 1 ¼-inch screws.
Step 5
Add the Side Rails and the Handle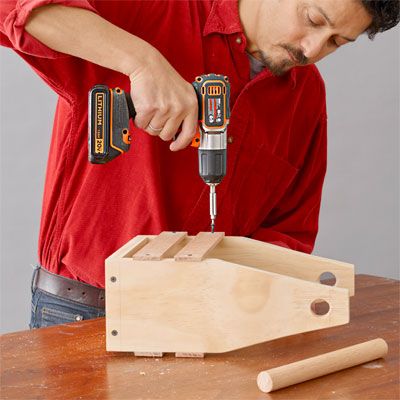 Attach ¼-by-1½-inch "rails" to the sides with 1-inch trim-head screws. Glue the handle in place, and finish the carrier with paint or stain. (We used red milk paint and antiquing wax.) Attach the bottle opener.