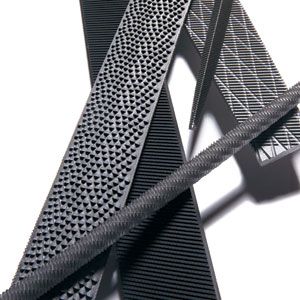 When you want to break out of jail, have someone bake you a cake with a hacksaw in it. But if you'd rather make a key from a spoon and quietly slip away like Houdini, ask for a cake with a 6-inch slim taper file.
Files shape, trim, and smooth anything made of metal, wood, or plastic. With their closely spaced, hardened steel grooves, they can sharpen a lawn-mower blade, knock the rust off a shovel, and remove burrs from a product with "some assembly required." Rasps are files made specifically for wood. Their coarse, individual teeth, punched up from the steel surface, are perfect for grating away at lumber. Both files and rasps are meant to be used between the rough cut of a saw and the smoothing of sandpaper — not instead of either one.
Because of all the possible combinations of teeth patterns, coarseness, shape, and thickness, there are countless kinds of files and rasps made for every common material and need. On the following pages, you'll learn how to tell a four-in-hand from a rat-tail, and find a selection of types that will help you through most jobs on the homestead.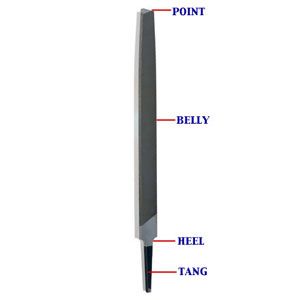 The Essentials
Tooth Coarseness
Coarseness is relative — a large file is generally coarser than a small one, even if both are labeled the same, and a rasp is always coarser than a file.
File teeth, from finest to coarsest, come in SMOOTH CUT, SECOND CUT (or MEDIUM), and BASTARD CUT.
Rasps, from finest to coarsest, come in BASTARD, CABINET (or MEDIUM), and WOOD.
Edge
File edges are either CUT, with teeth along the edge, or UNCUT, with a smooth edge, also known as SAFE. Most files have at least one safe edge.
Length
Files are measured from the point to the heel. Sizes begin at 4 inches and get longer by 2-inch increments. Match the file length to the workpiece,
using longer files on larger workpieces; 6, 8, 10, and 12 inches are common and useful sizes.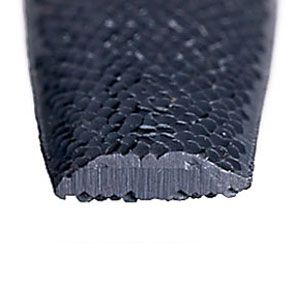 SHAPES
Match the file shape to the workpiece.
TOOTH PATTERNS
Match the tooth pattern to the filing task.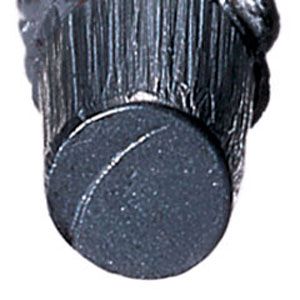 Get a Grip
Files are two-handed tools. To use almost any file, grasp the point between your thumb and first two fingers with one hand, and grasp the handle on the back end with your other hand. But you'll have to supply the handle for most files; they come with just the bare tang. There are several handle choices.
You can buy a universal adjustable handle, which comes with inserts that fit different file shapes, or else purchase separate handles sized to fit each file. New-style handles are ergonomic, with comfortably shaped
rubber grips.
To fit a handle onto a file, slip the handle onto the tang, hold the handle in your fist with the file pointing upward, and slam the handle's end straight down onto the workbench. The file's momentum drives the tang into the handle. Don't try to pound the handle down onto the tang — file steel is brittle and will shatter with impact. For the same reason, store files flat on a shelf or wrapped in a cloth roll, not loose in a box with other tools.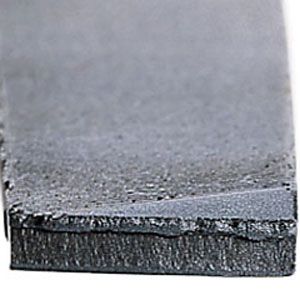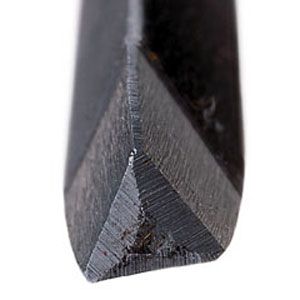 Where to Find It
Craftsman files:
Craftsman Hand Tools
Sears, Roebuck and Co.
Hoffman Estates, IL
800-377-7414
Simonds files:
Simonds International
Fitchburg, MA
800-343-1616
Collar files:
Tome Feteira
AngloAmerican Tools
800-223-8600