What A View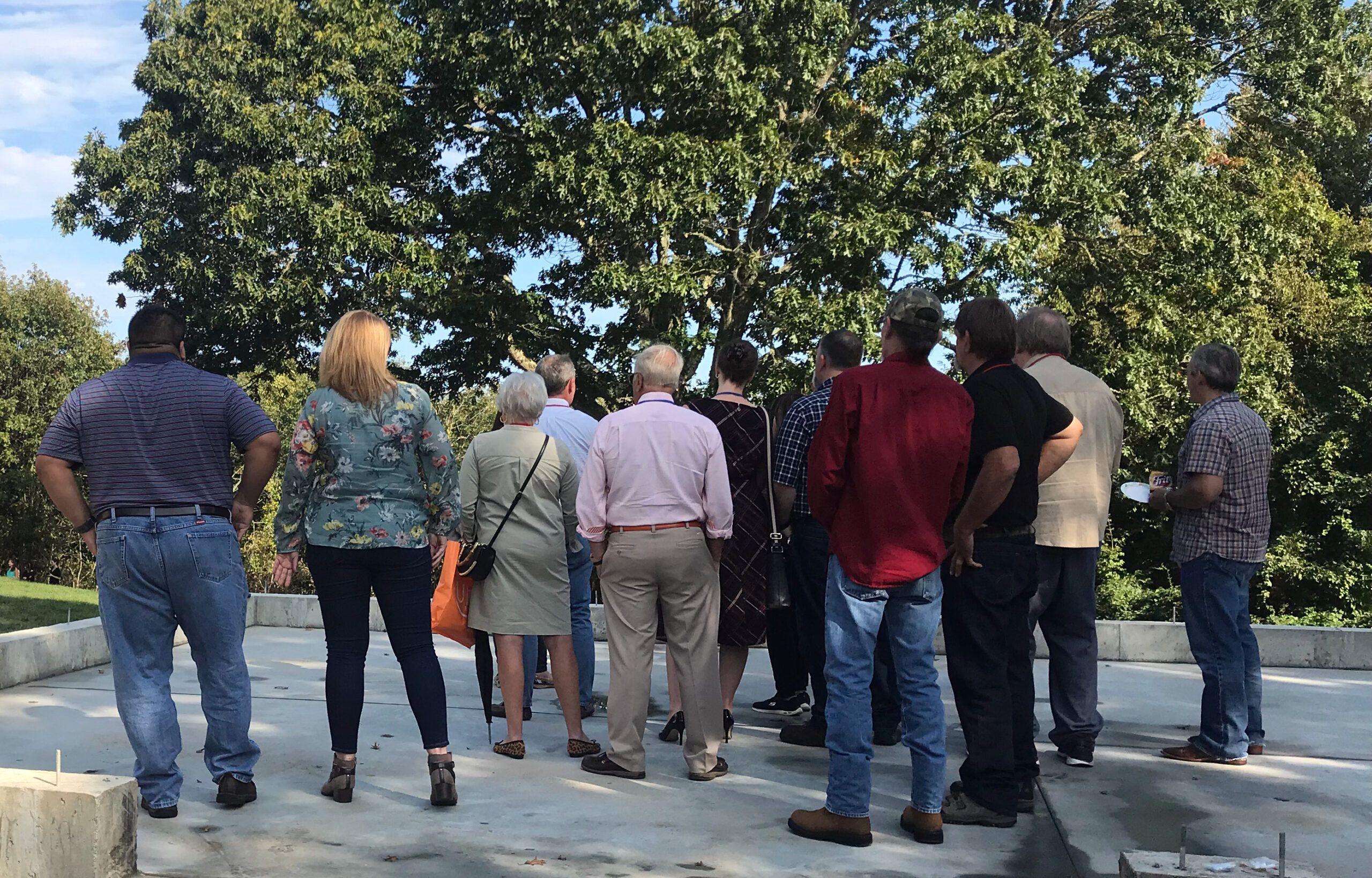 With only having seen a preview of what the Westerly Ranch looked like before renovation, the Insiders arrived on Thursday, Sept. 26 to see the finishing touches being done on the pristine home. Keep reading to see how much fun our Insider VIP guests had on the set of the final Westerly Ranch episode!
P.S. Not an Insider yet? For the chance to be a part of exclusive events and experiences like this one, sign up today!
A Big Surprise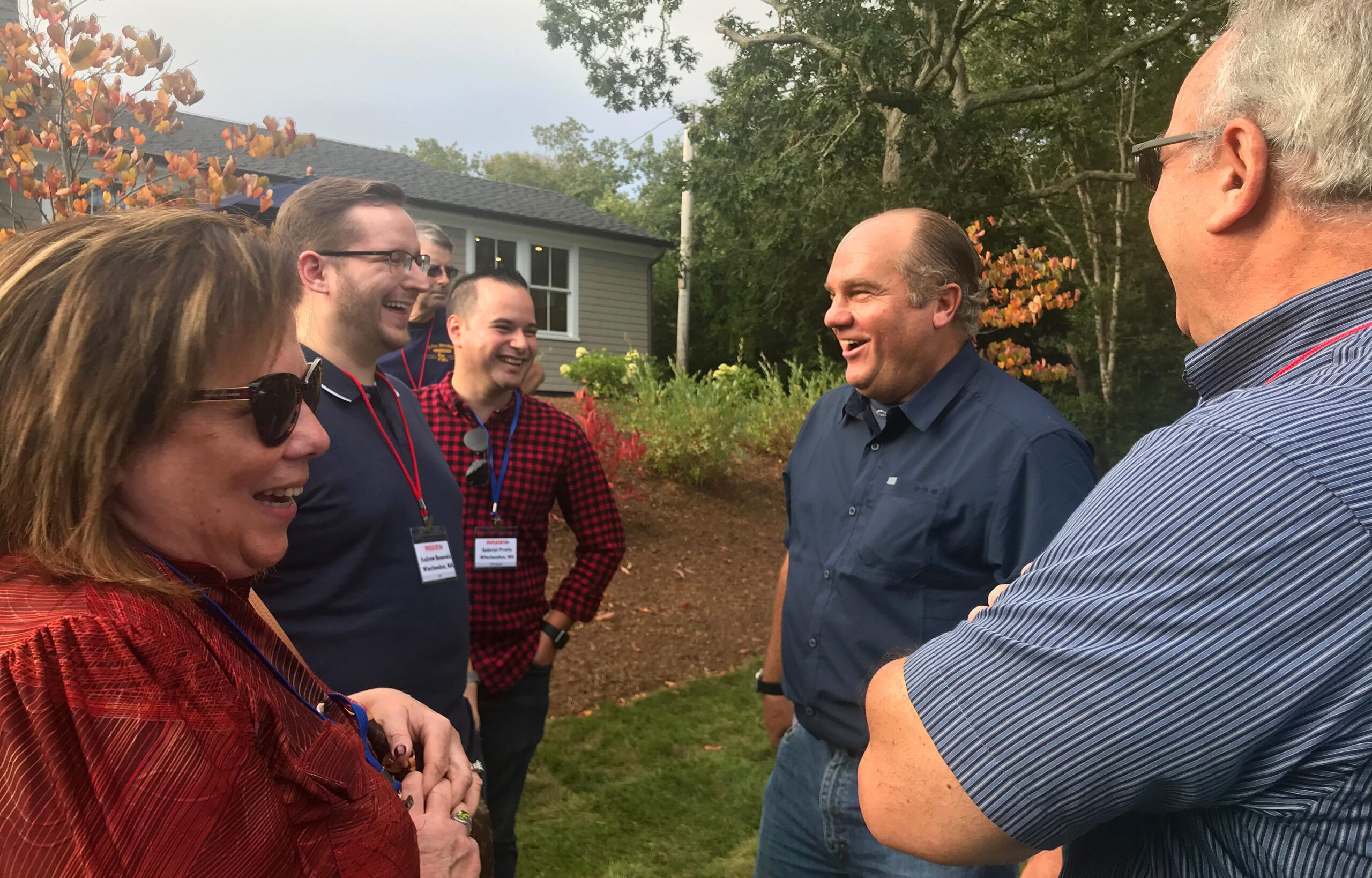 Insiders saw the cast and observed the live camera monitors off-screen until they were surprised with an invitation to be featured in the final scene of the episode. New Insider Joe Torti (right) and his wife Mary Torti (left) from Johnston, RI were excited to mingle with Richard Trethewey on set. While Joe might not work in the trade, he is a home improvement veteran. "I have built numerous decks, a family room addition on my old house, several tool sheds, replaced doors and windows, refinished wood floors, and the list goes on," he said.
Getting Behind the Scenes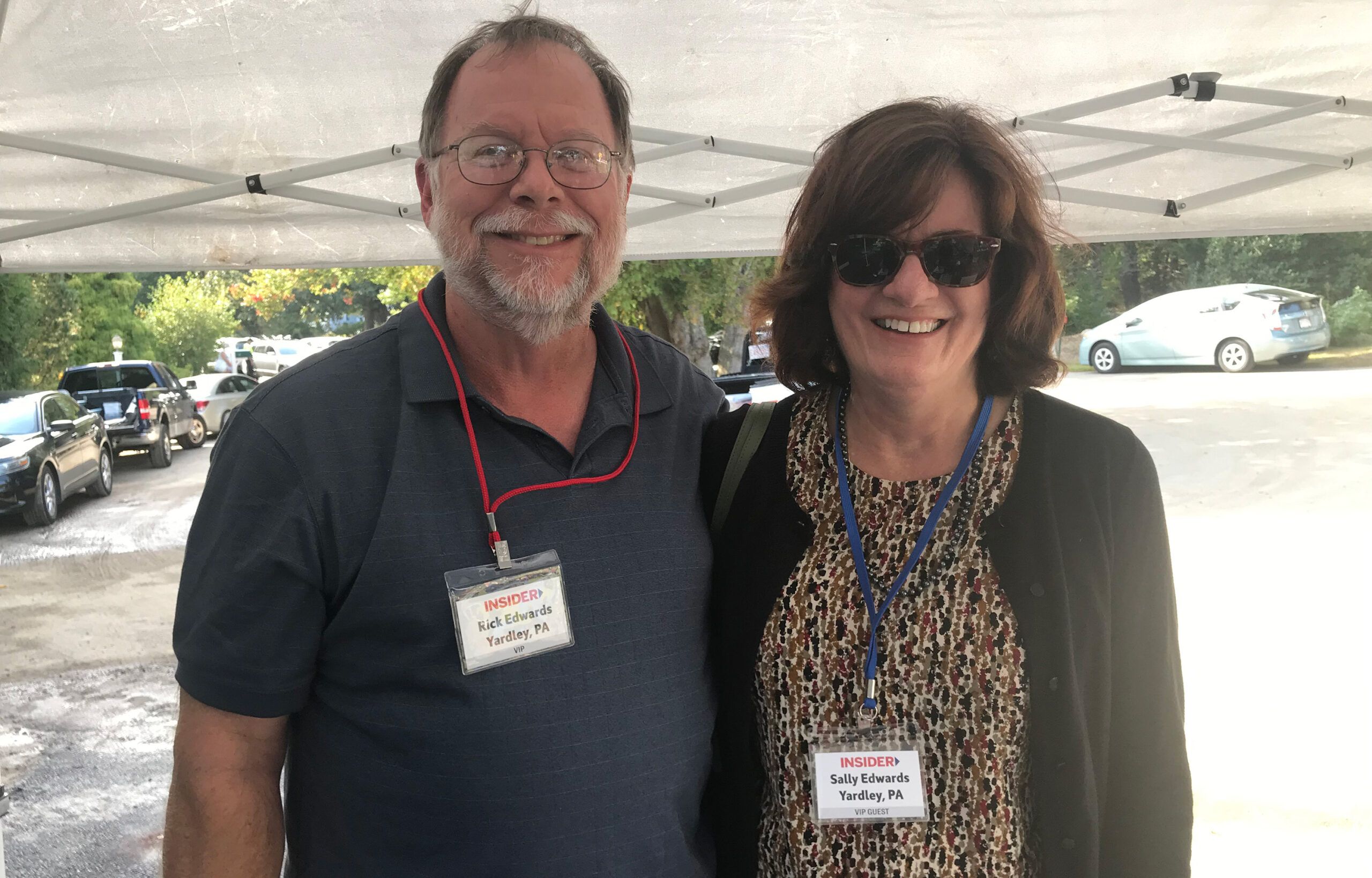 Insider Rick Edwards from Yardley, PA met Norm in 2004 and had a great time chatting with him again. He said he especially enjoyed going behind-the-scenes and participating in the filming aspect. "It was exciting to see how everyone works in harmony to produce a show," Edwards said.
Mingling with TV Stars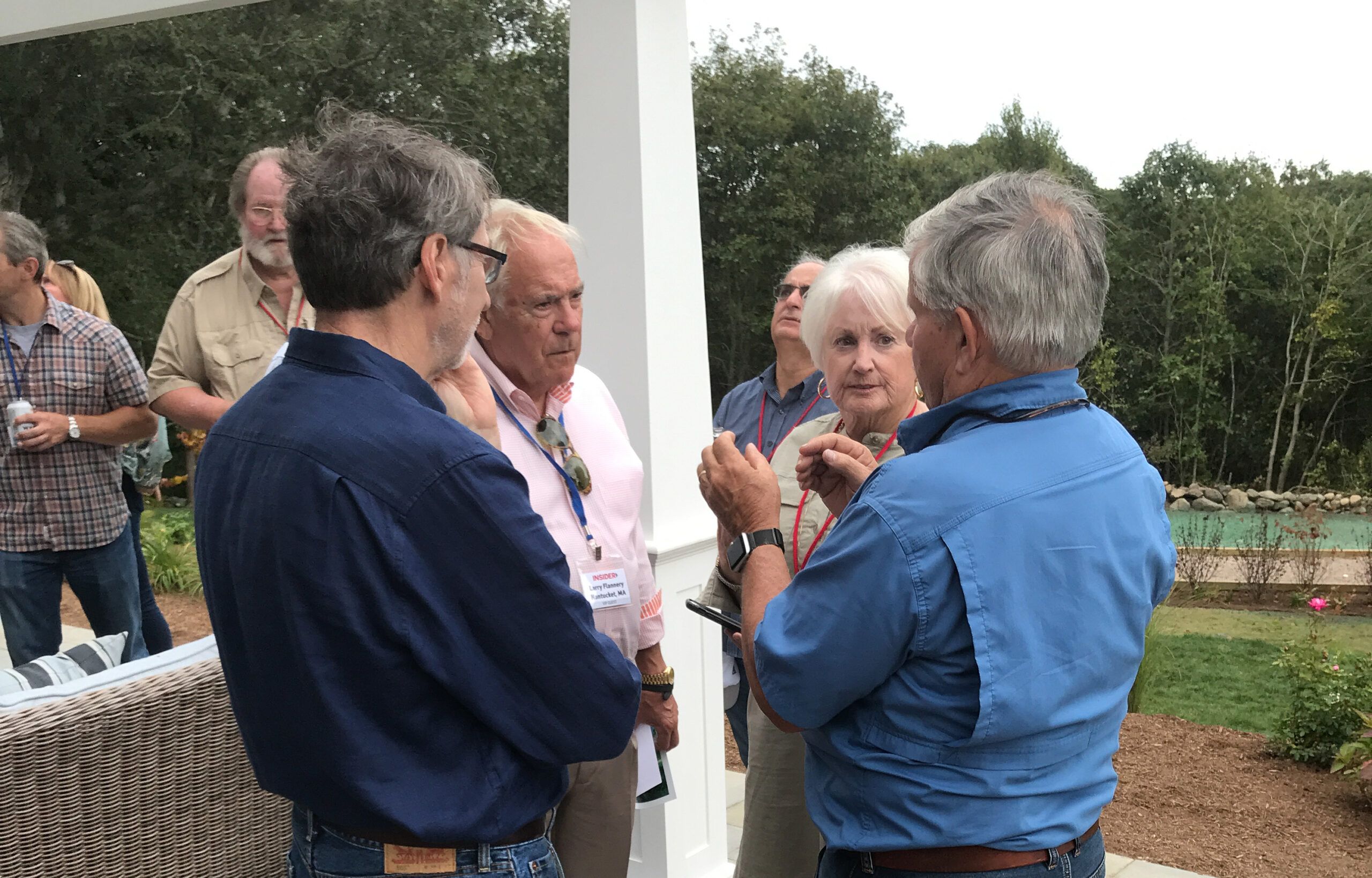 After their on-set experience, the Insiders were led into the house for an exclusive look before the official Wrap Party began. Larry and Karen Flannery from Nantucket, MA said that they recommend purchasing lottery tickets, because they've won opportunities to attend two previous Insider events. Here, Karen chats with Norm Abram and Tom Silva about the glass tub enclosure they recently installed in their bathroom. Karen told us, "It was super fun and the house is beautiful. We look forward to seeing it all again on TV!"
Mauro's Big Fans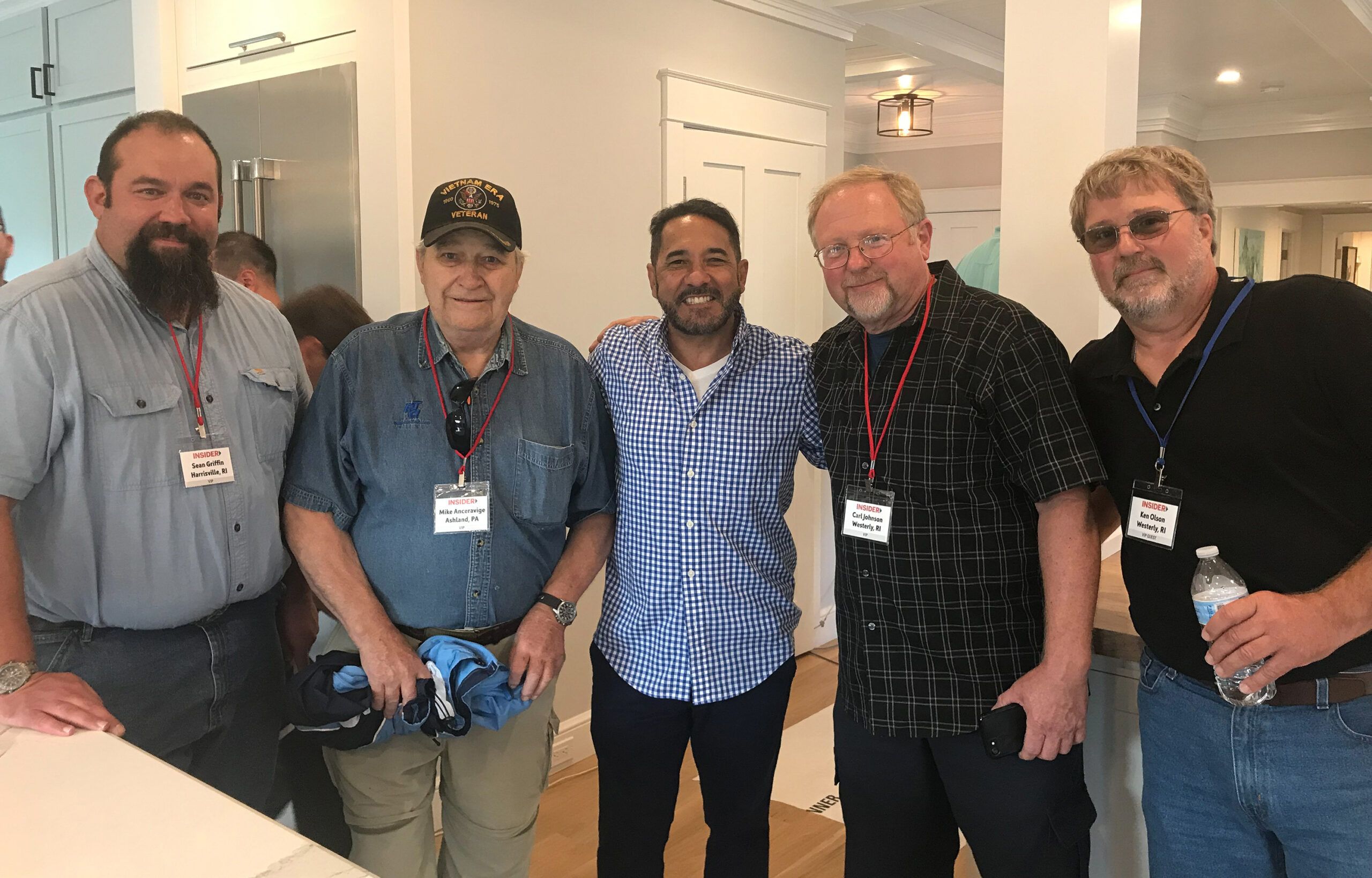 During the Wrap Party, This Old House painter Mauro Henrique spent some time answering questions for his fans inside the Westerly Ranch kitchen. Sean Griffin (left), from Harrisville, RI, is a longtime fan since the first season and a construction manager for water main rehabilitation projects. "This Old House is a good reason why I went into the construction industry," Griffin said.
Mike Anceravige (second from left), from Ashland, PA, is in the process of building his own off-the-grid retirement home, which he calls his "Hobbit Home" after years of living in a trapper cabin with no running water. We can't wait to see what he comes up with!
Carl Johnson (second from right) has applied knowledge taken from This Old House to guide him through various projects at his weekend home, which also happens to be in Westerly! He only had to drive one mile with neighbor Ken Olson to get to the Westerly Ranch.
Judy and Her Booties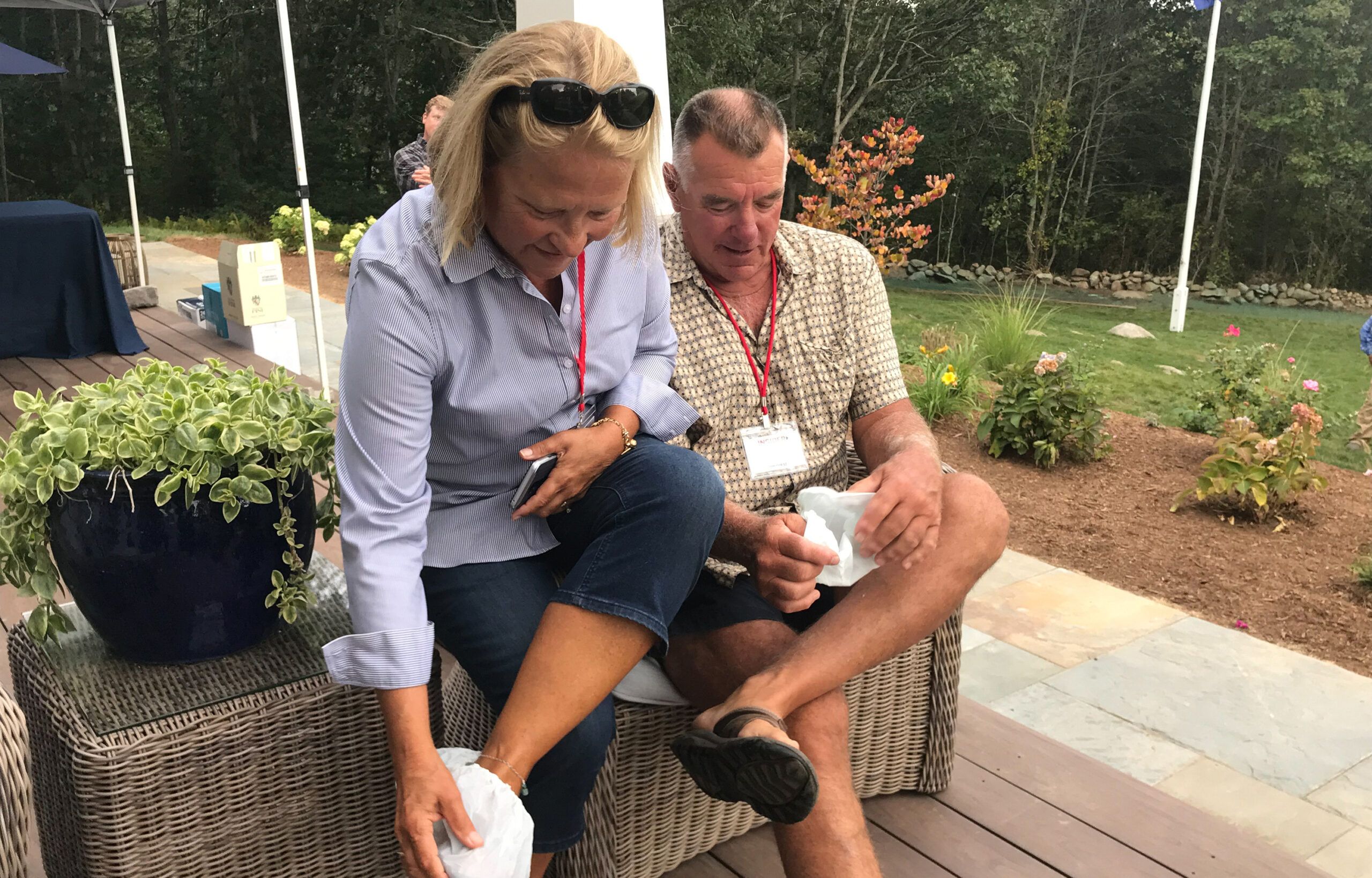 Judy Cherenzia and her husband Donald from Hopkinton, RI joke around as they place protective booties on their feet outside of the home.
From Contractor to Contractor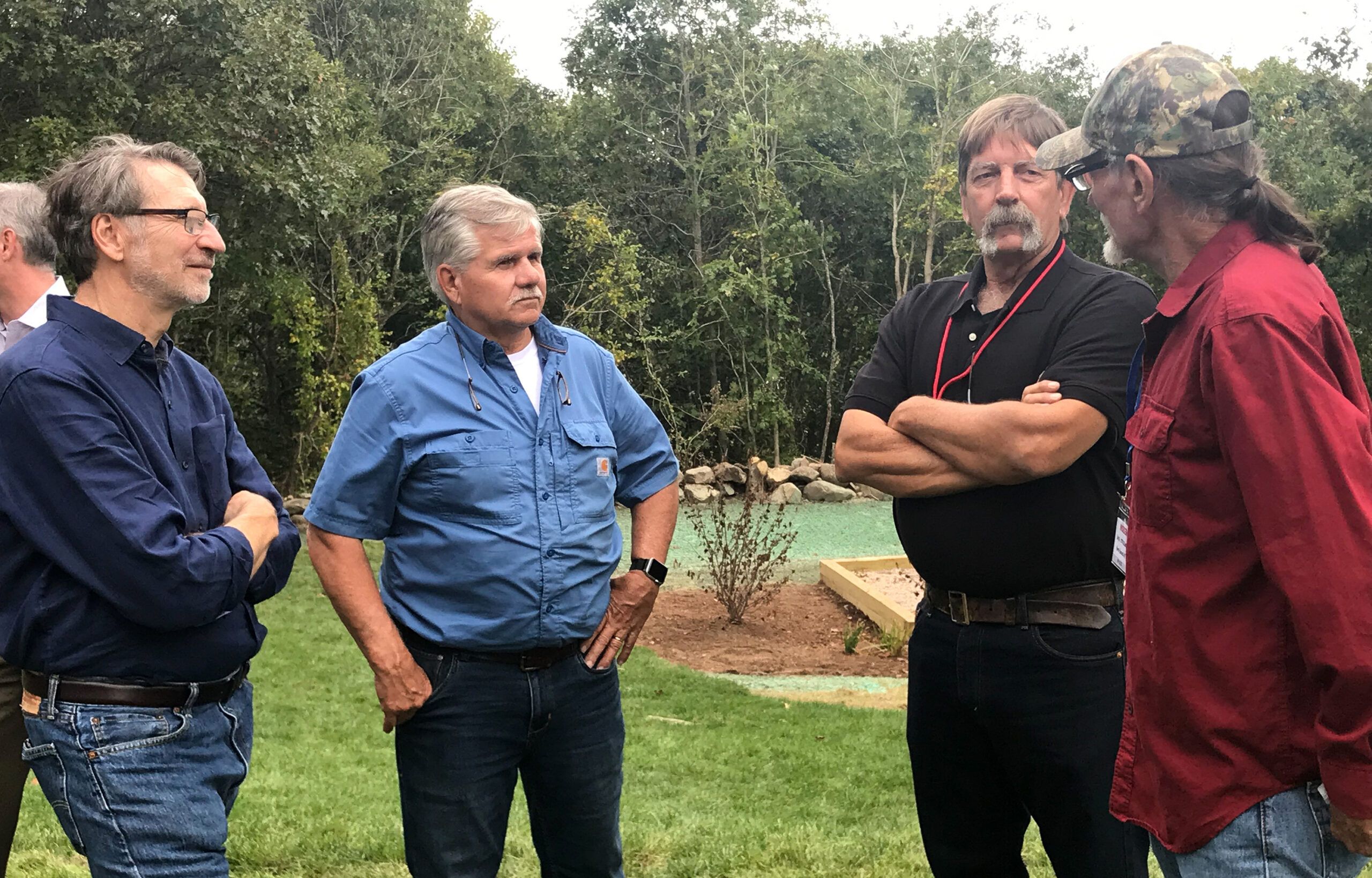 Insider and contractor Robert MacDonald and his employee Doyle Strickland from North Berwick, ME ask Norm and Tom for tips. "I usually watch TOH at 5 a.m. on Saturday mornings while enjoying my coffee and getting ready for my busy Saturdays," he said.
Mauro and Mario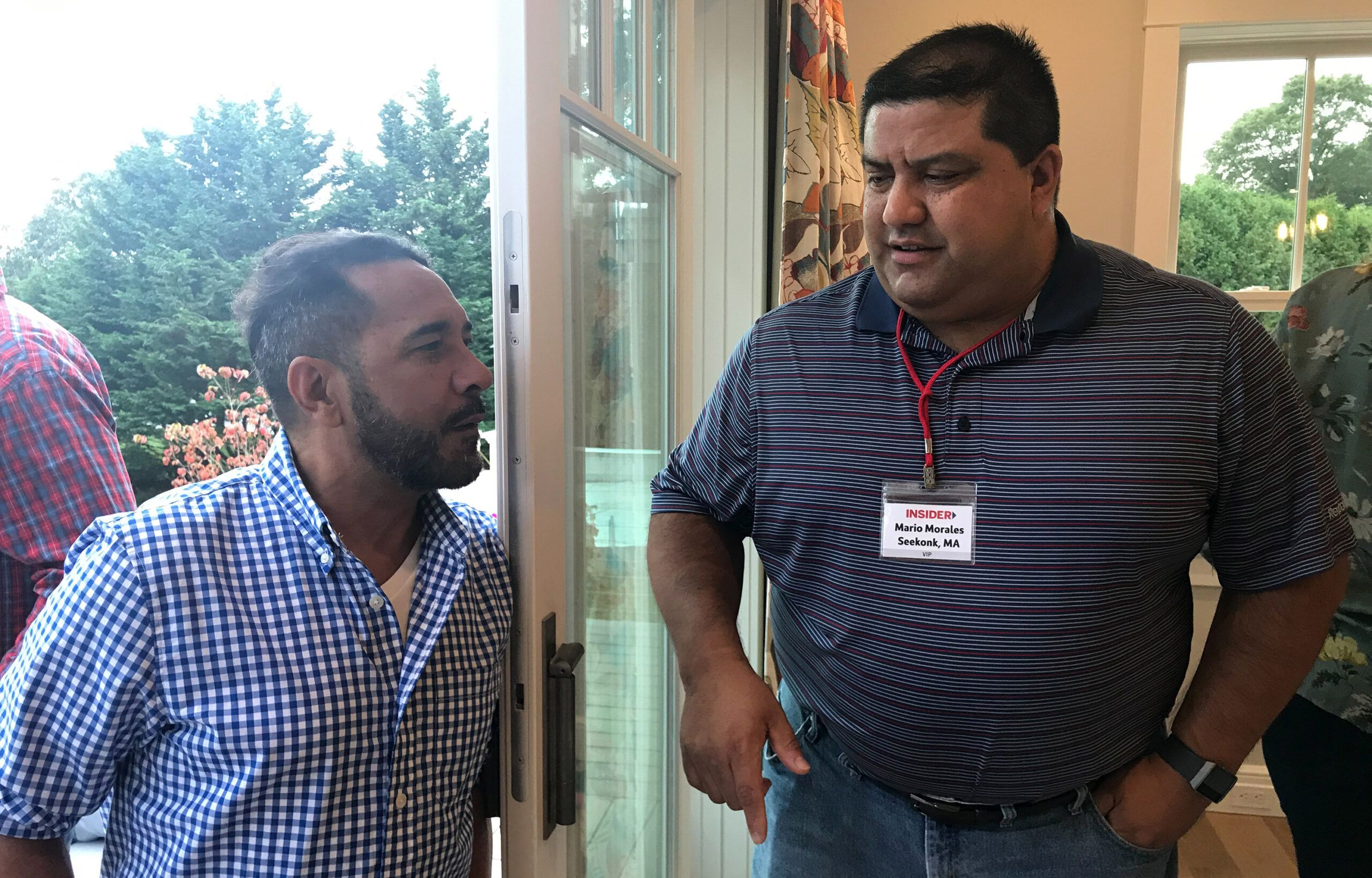 Mauro Henrique (left) and Mario Morales (right) from Seekonk, MA bond over their shared motto that having the right tools and knowing how to use them correctly makes all the difference.
Roger and Friends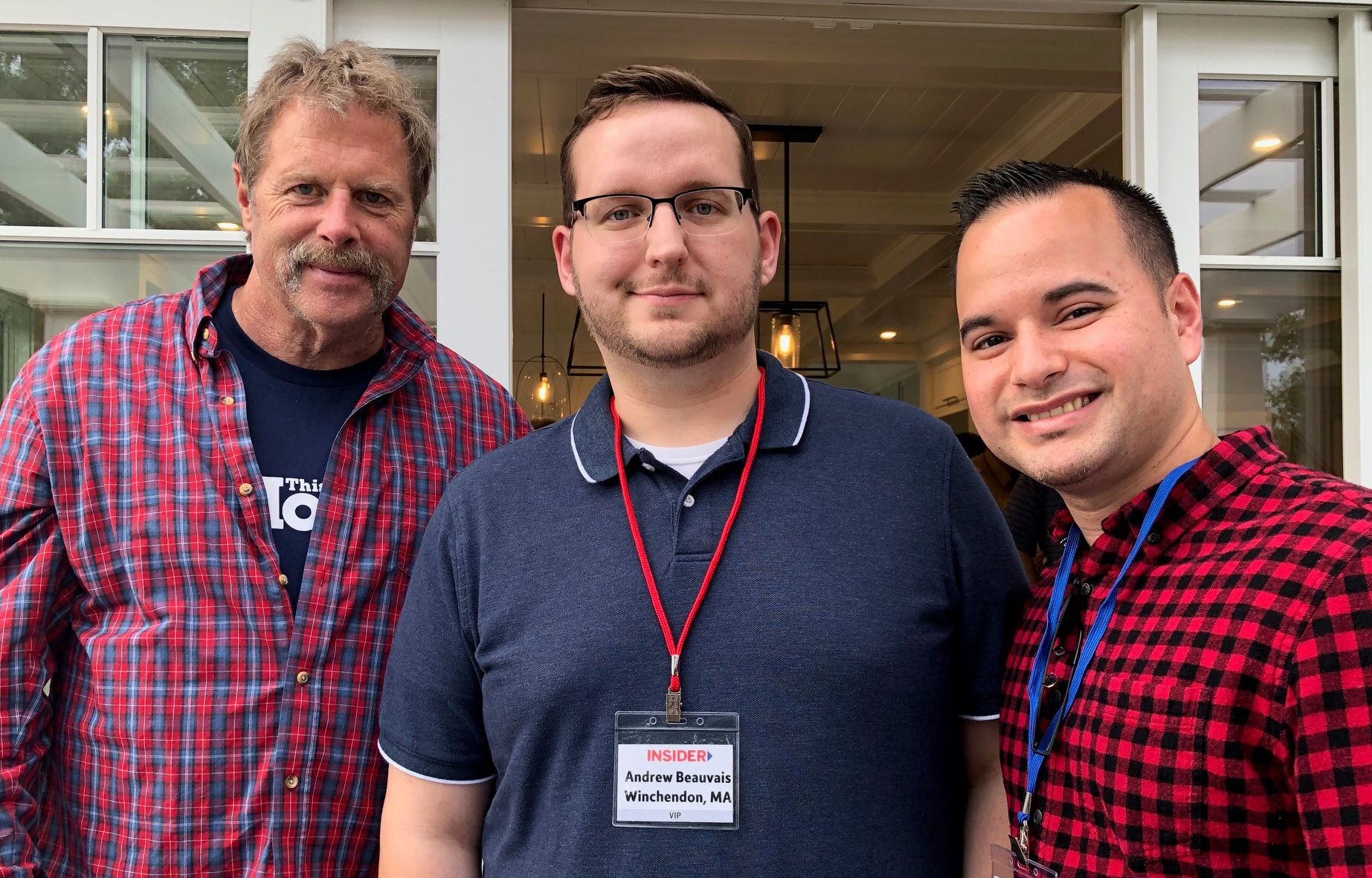 Andrew Beavais (middle) and his friend Gabriel Pratts (right) pose on the back deck with landscape contractor Roger Cook. Andrew is so dedicated to the show that he got his wisdom teeth removed the day before and he still spent the day at the Wrap Party!
Like Christmas Day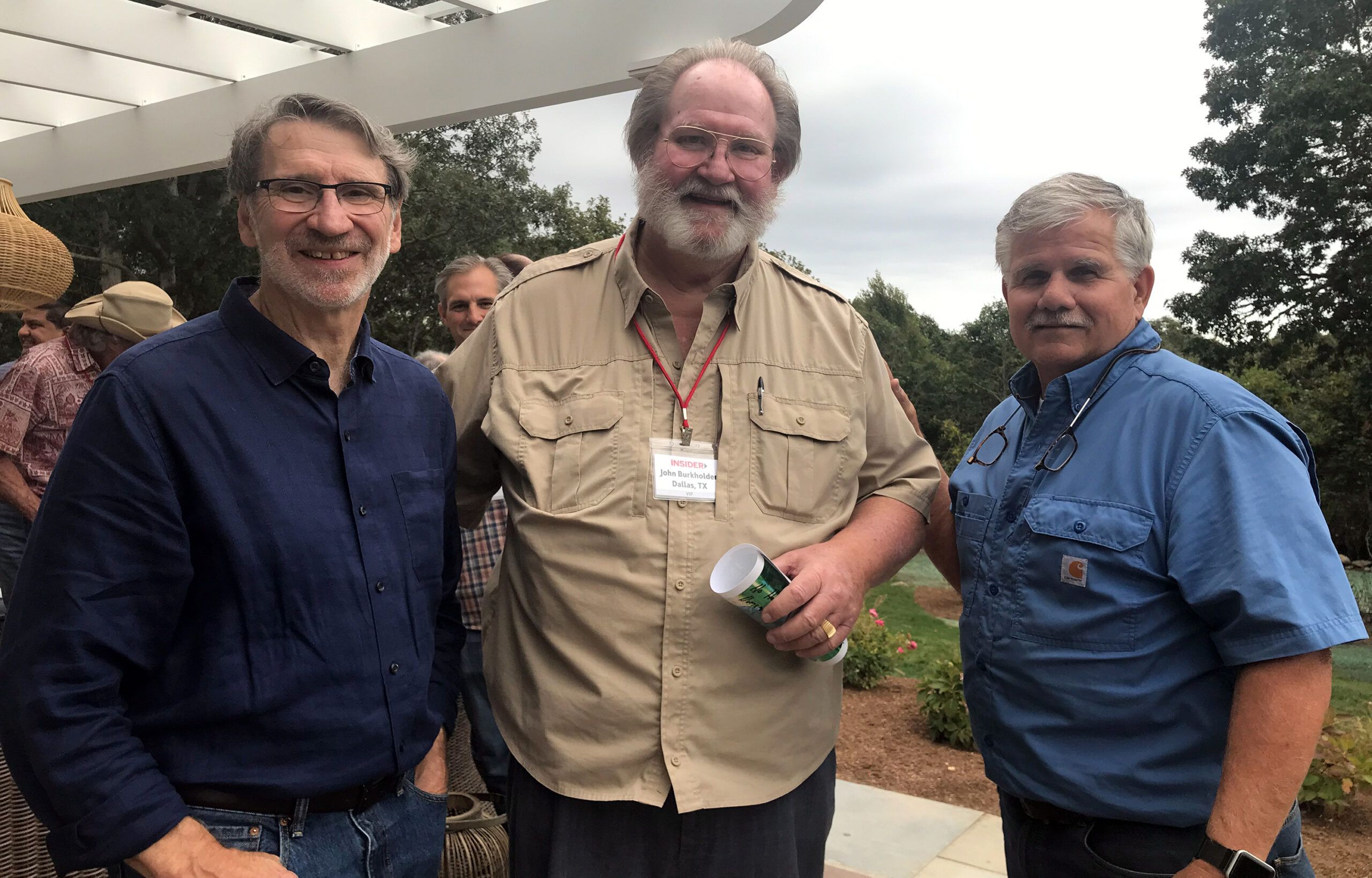 John Burkholder from Dallas, TX has been known to dress up as Santa to entertain children for the holidays. The week of the wrap party felt like Christmas to John because Kevin answered his question in an exclusive live Q&A, and a couple of days later, he met him and the rest of the cast in person. "Now I'll be calling Kevin my new best friend!" Burkholder exclaimed.
Help for Dorald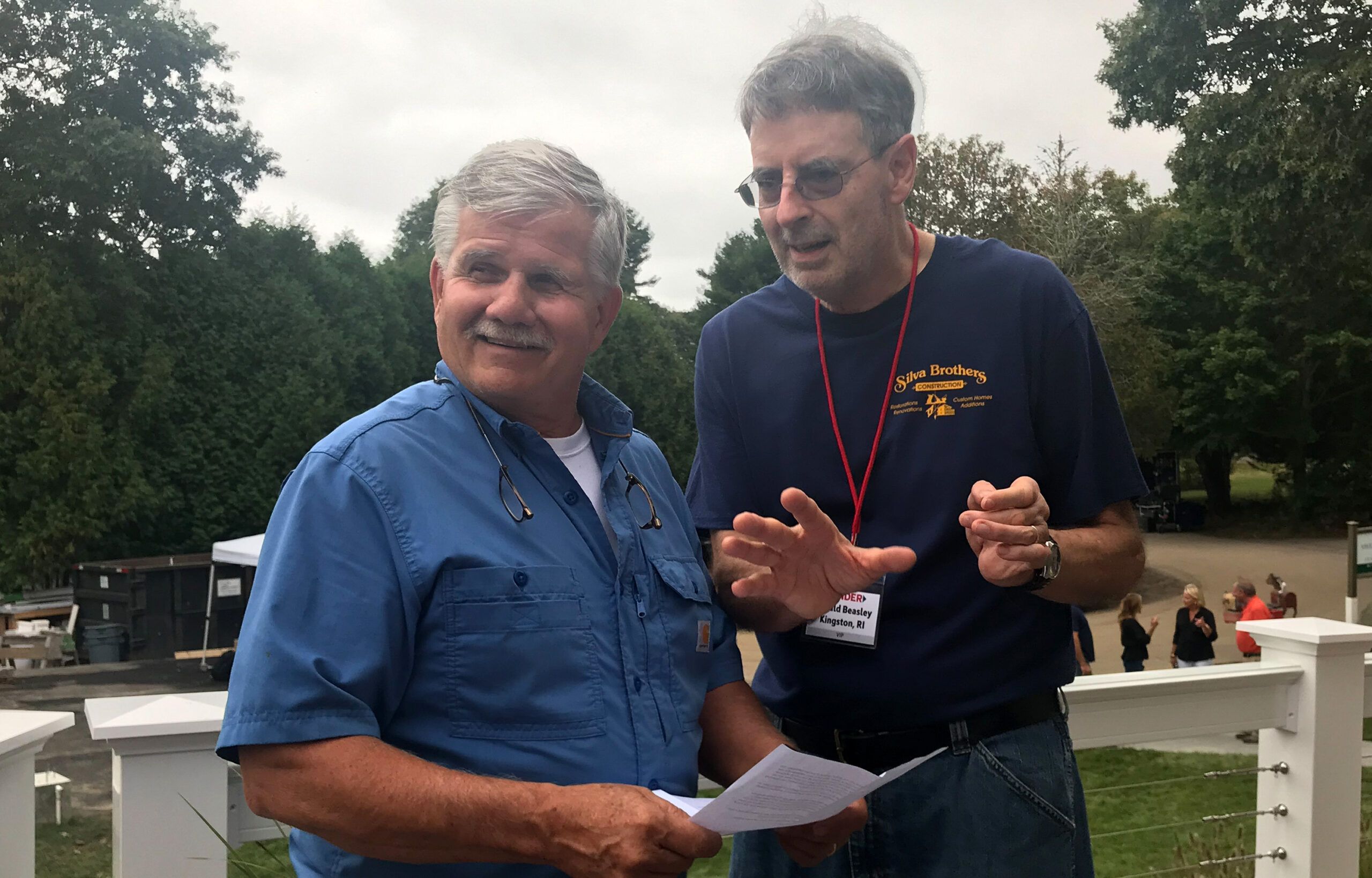 Dorald Beasley from Kingston, RI came fully prepared when he brought a printout of his page of detailed questions for Tommy. "My wife and I seem to be in a never-ending process of improving our home, so my first stop to get 'how to' information is always the Insider Home Page."
Back in Westerly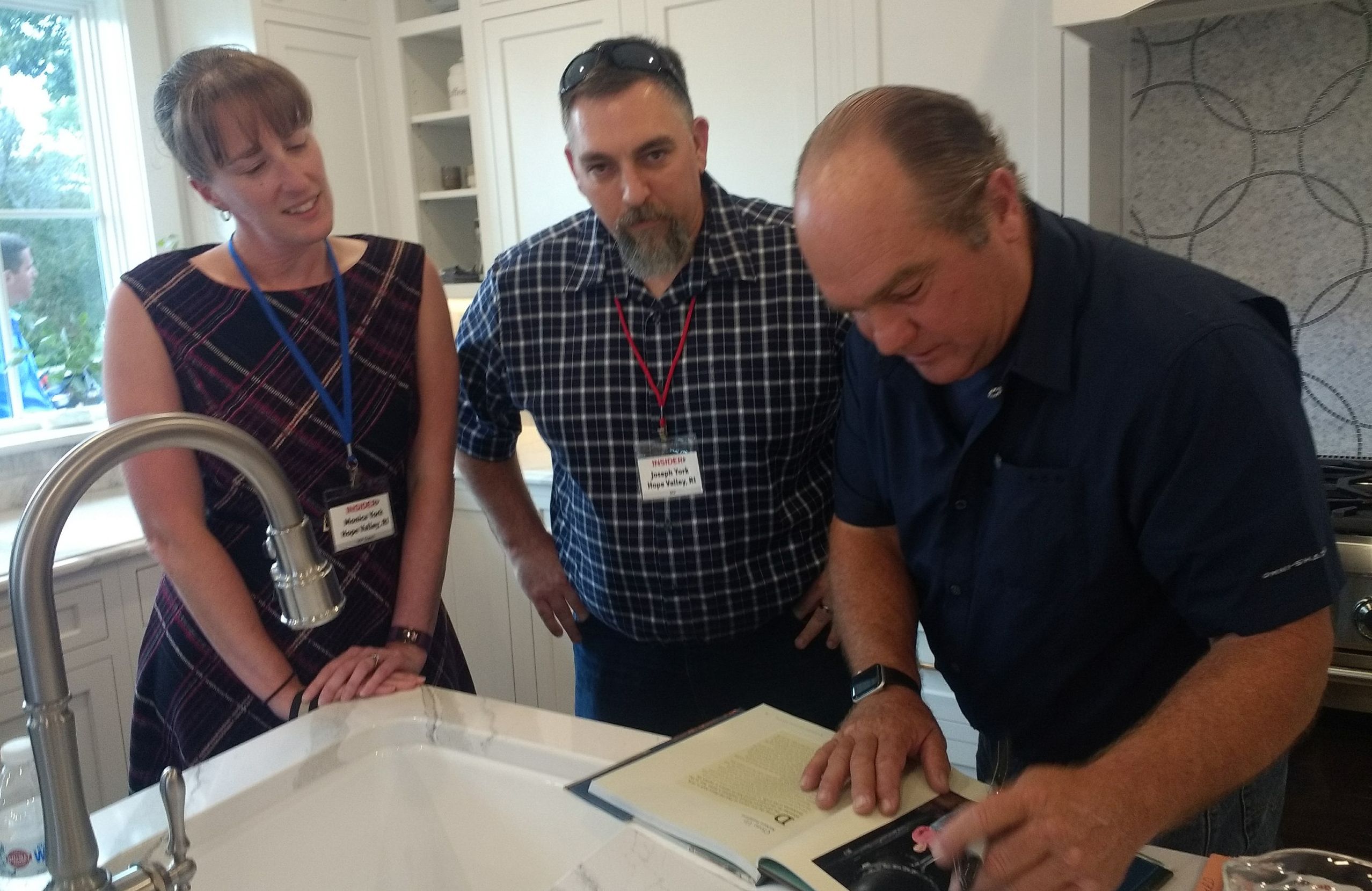 As it began to rain, the Insiders stayed dry in the spacious kitchen. Richard Trethewey and other cast members signed a book brought from Westerly native Joseph York and his wife Monica from Hope Valley, RI. Joseph has such a love for This Old House that he once dressed up as Norm Abram for Halloween. He is currently adding a third floor to his home and had plenty of questions for Richard.
John and Kevin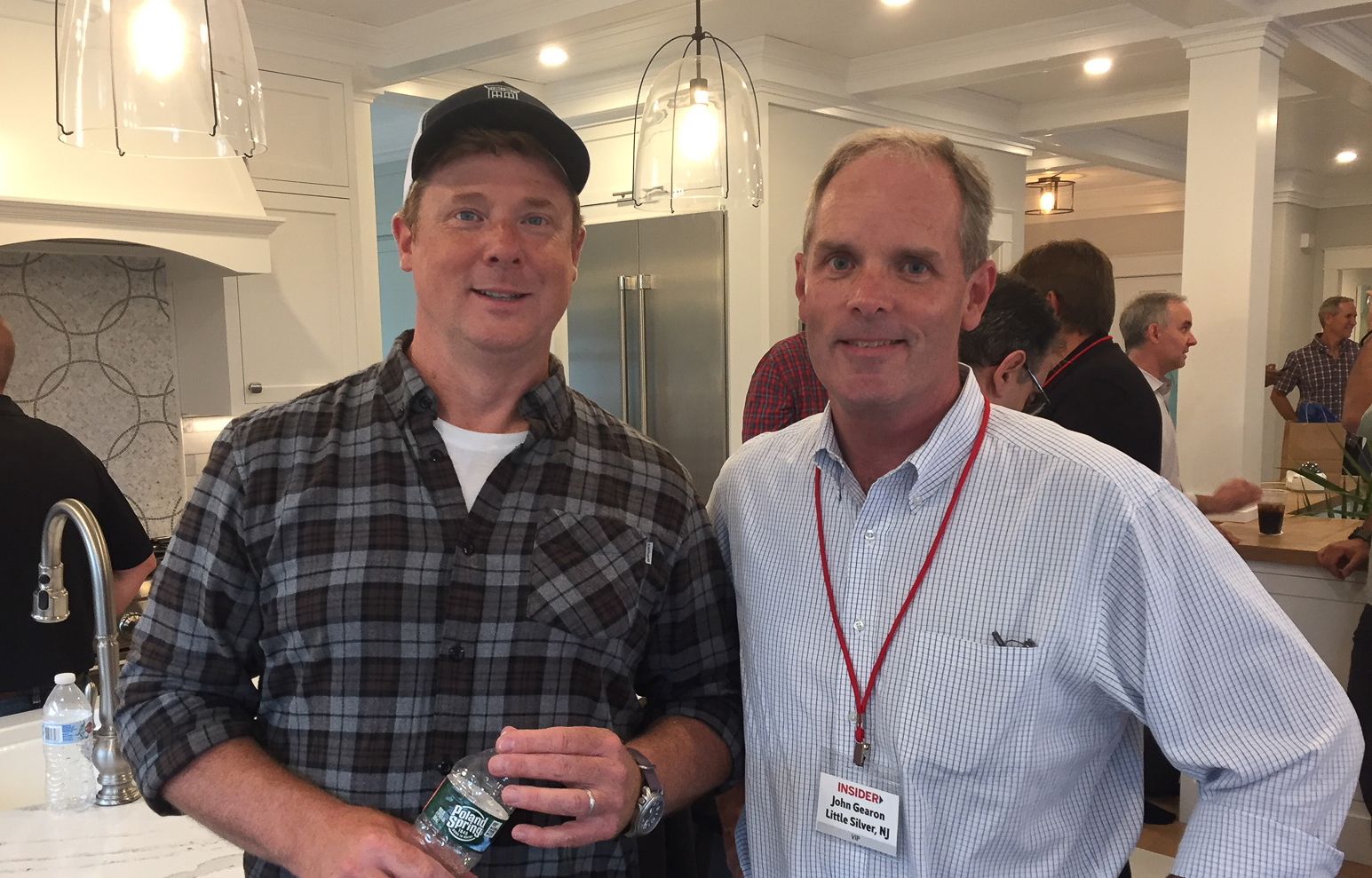 John Gearon from Little Silver, NJ poses with TOH host Kevin O'Connor. John has been a longtime subscriber. "I also like to keep up with the current projects on the webcams," he said.
Hanging Out with Roger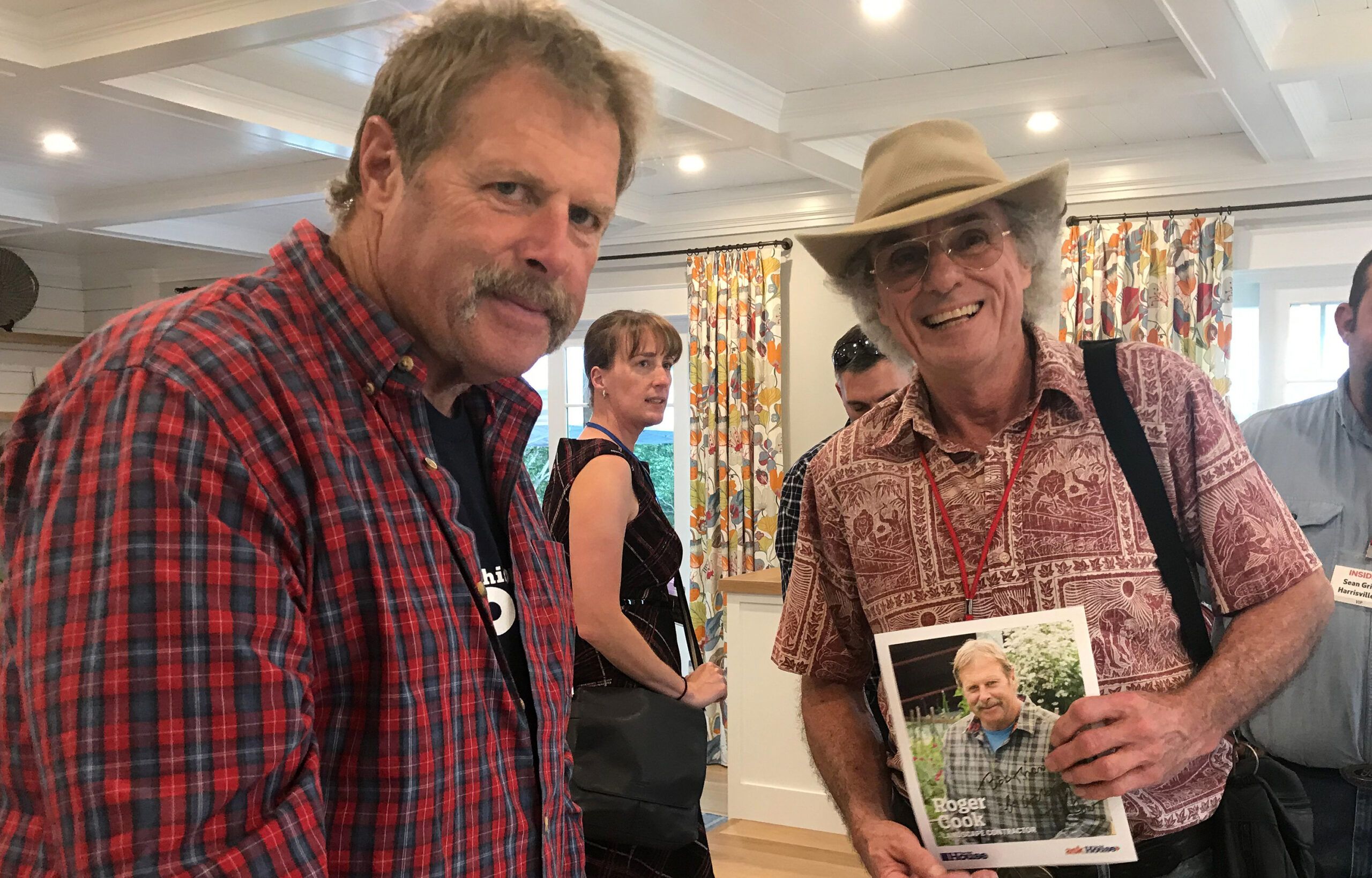 Bob Lewis from Narragansett, RI poses with Roger Cook as he takes an autographed picture home after the Wrap Party.
Get the chance to be part of future events like this one! You can participate in exclusive livestream Q&A sessions with the cast, gain access to the entire 40 years' worth of TOH TV, and more when you join This Old House Insider!