Leslie Dress Modern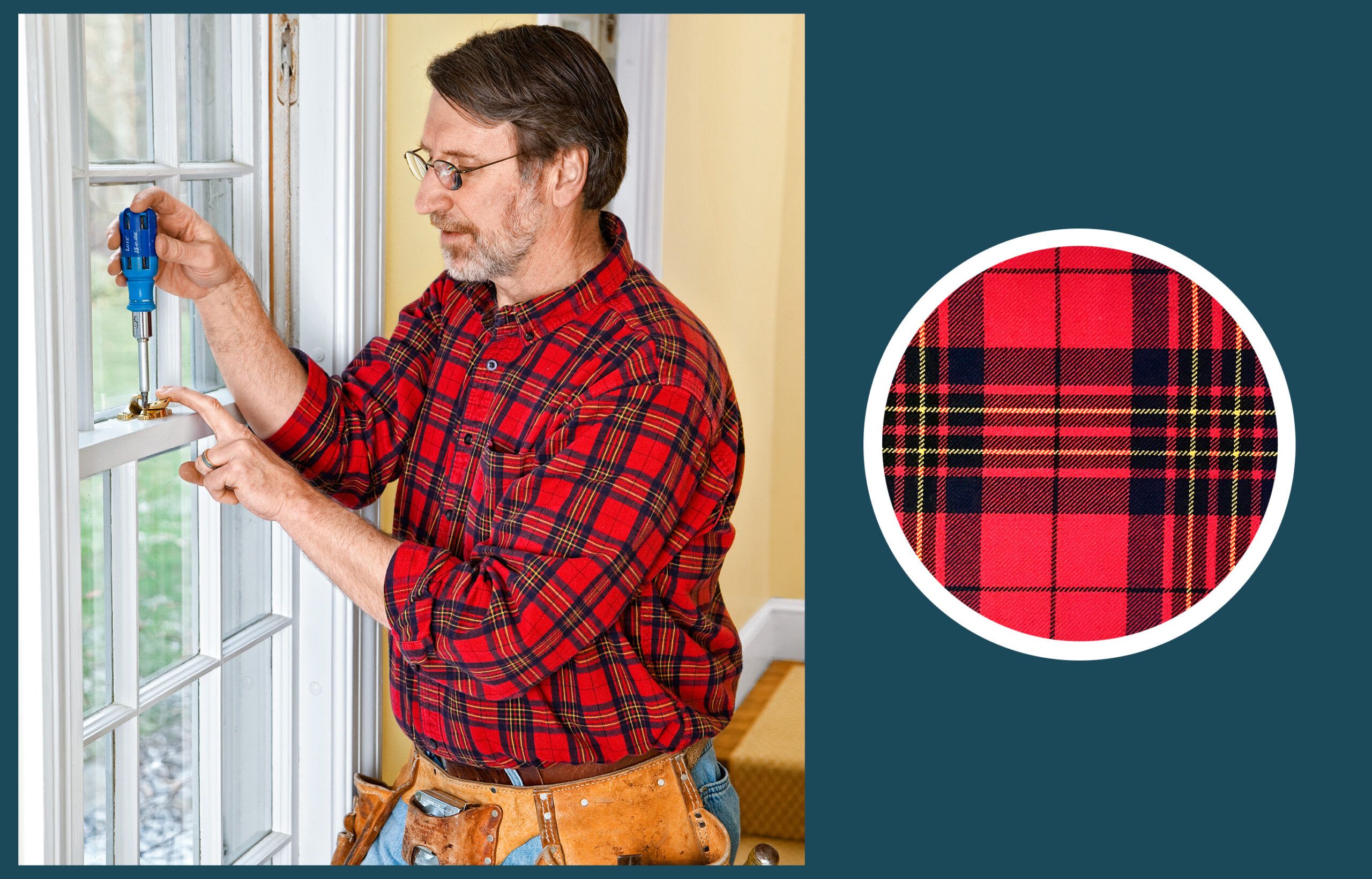 Norm sports the bold colors that make this the updated version of a traditional tartan as he fixes a window's sash lock in 2012.
Black Stewart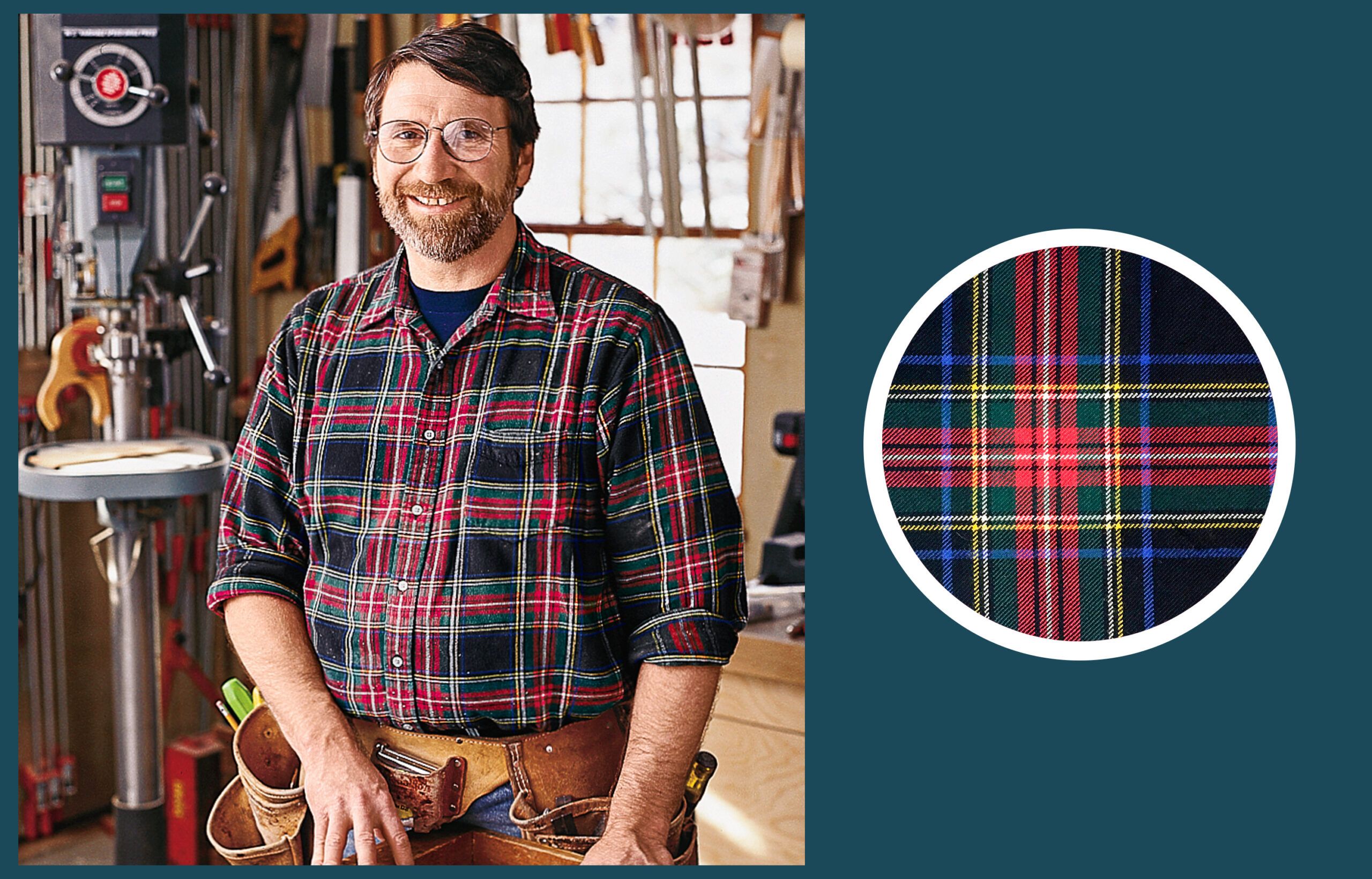 Back in 2001, this black-field variation on Royal Stewart—it's tied to the Scottish and English monarchy—was among Norm's go-tos.
Brodie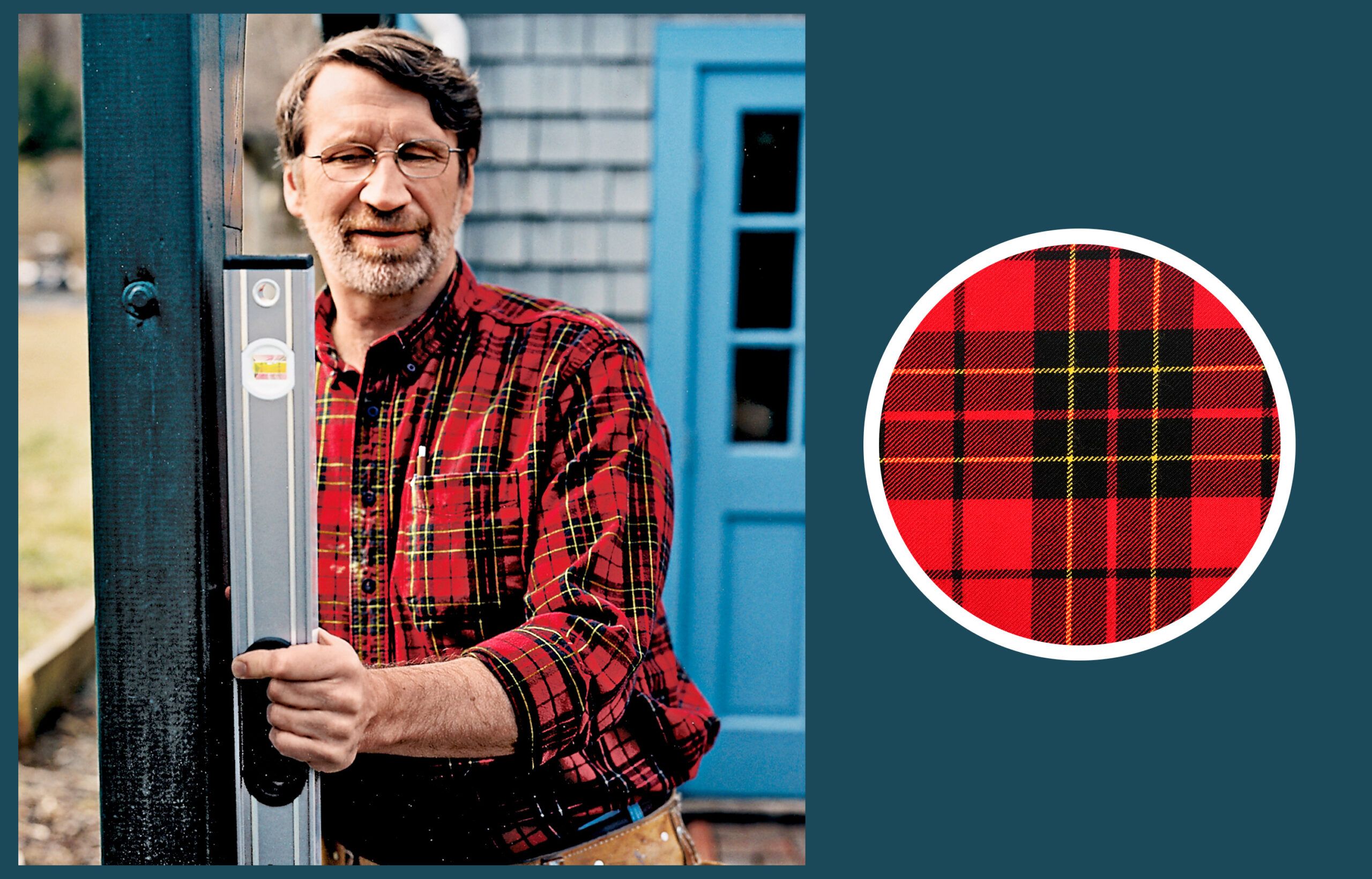 Norm uses a level to check a post for plumb in this 2007 shot. Like the others here, this classic tartan dates to the early 19th century.
Colquhoun Modern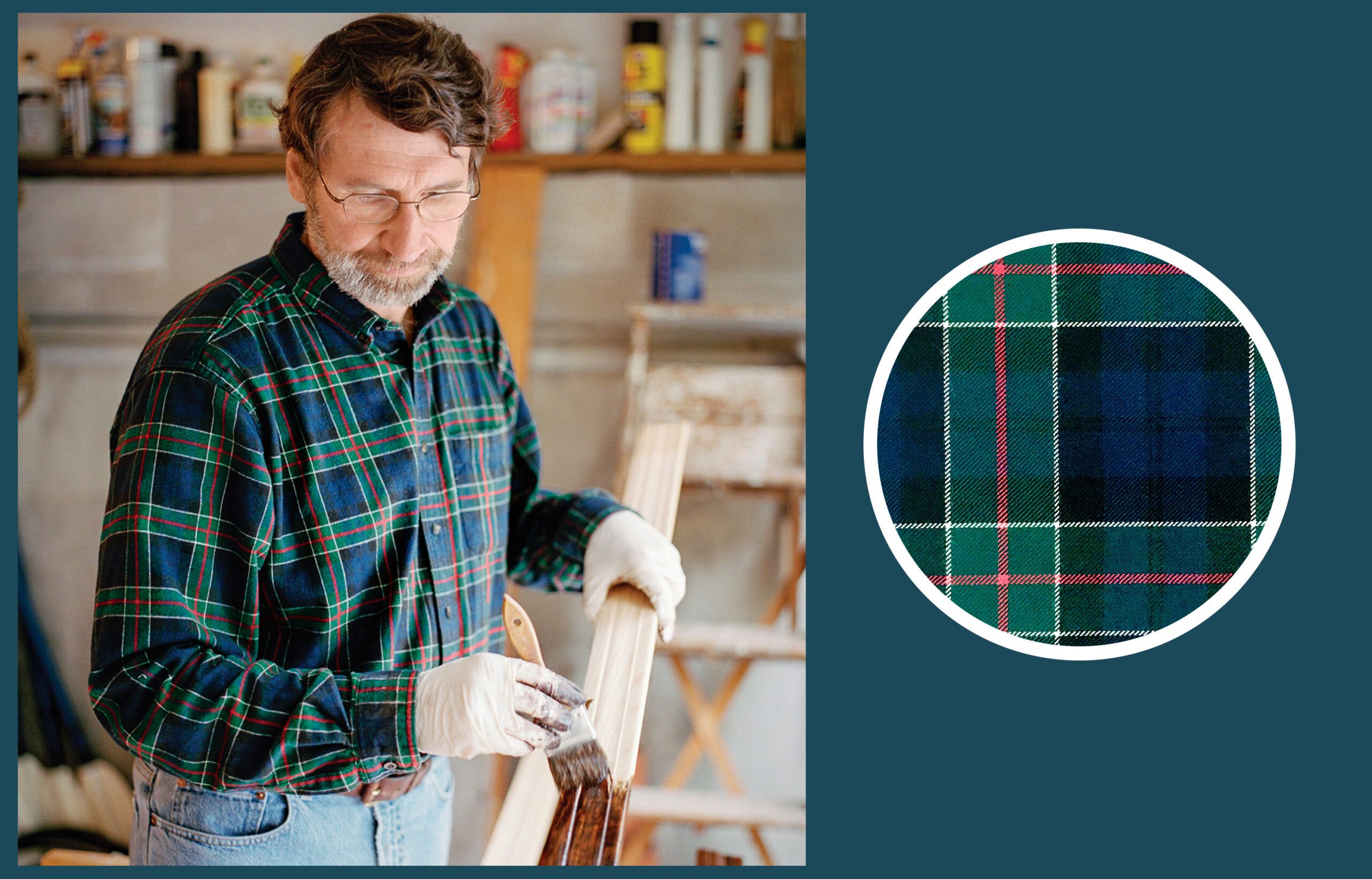 In 2005, Norm applies wood stain wearing a tartan whose name only looks tricky (pronounced ca-hoon). The clan goes back to the 1300s.
MacPherson Ancient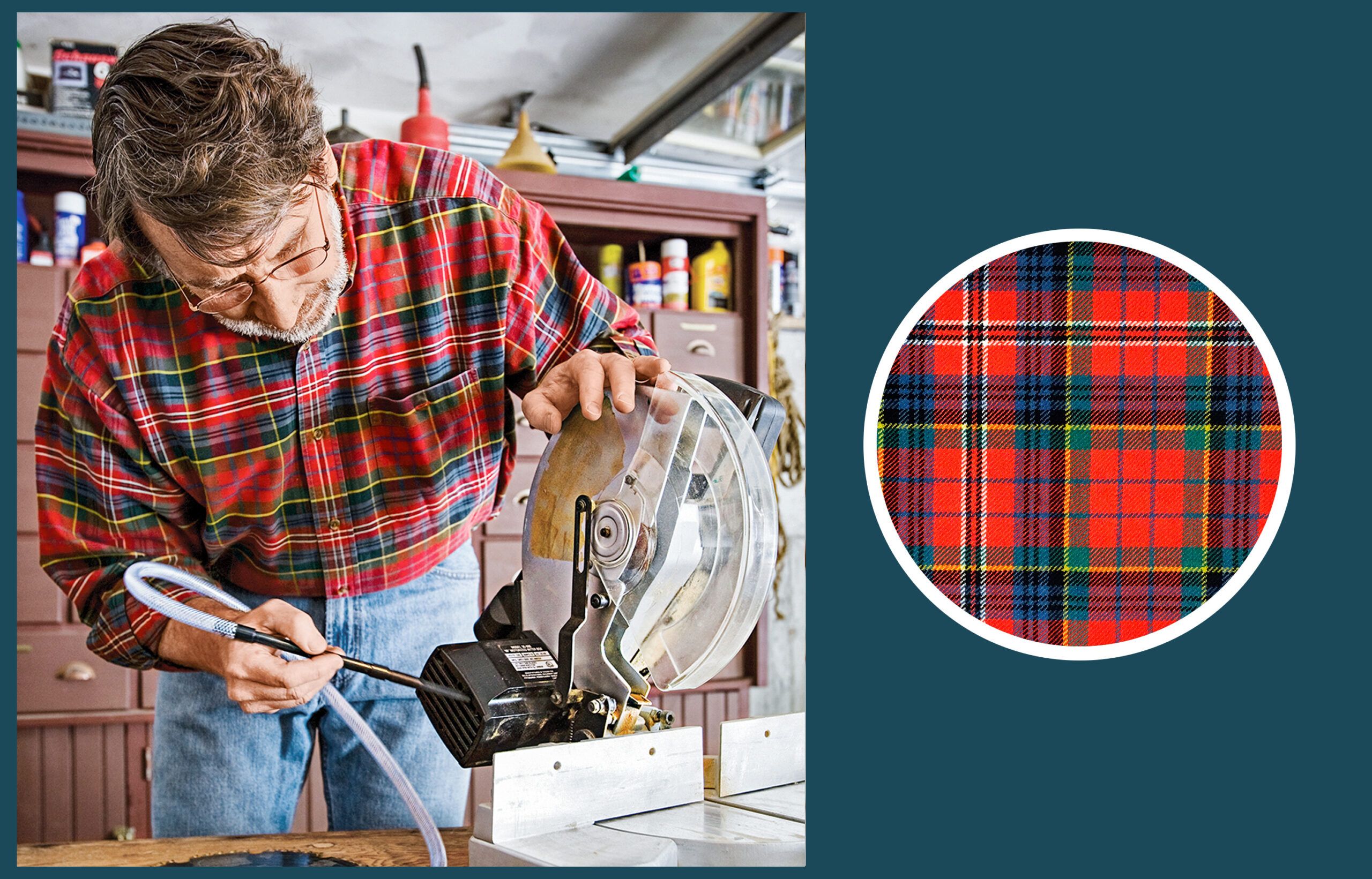 Sure, flannel is work wear, but the notably neat Norm keeps his tidy; in this 2008 photo he vacuums sawdust while clad in a cheery red plaid.