Affiliate Disclosure:This Old House's Reviews Team is committed to delivering honest, objective, and independent reviews on home products and services. To support this business model, This Old House may be compensated if you purchase through links on our website.
This may be the year to go for a home theater upgrade. TV makers have been pushing 3-D and curved-screen gimmicks for years, but TV tech just went through a meaningful growth spurt.
The Benchmark
For $650 you can now get a better 55-inch picture than could be had for $5,000 five years ago. And despite some lingering rivalries among competing video standards, most popular current movies are now conveniently available in the latest formats that show off bigger, brighter colors and more-detailed shadows in the latest 4K resolution (also known as "Ultra HD," compared with 720p and 1080p "HD"). Movie night at home can now discernibly, without much fuss, rival the multiplex for image quality.
Our benchmark TV at this price, the TCL 6-Series (TCL 55R617) refreshed for 2018, comes with built-in Roku to connect over the Internet and play popular streaming services you subscribe to separately, including Netflix, Hulu, Amazon's Prime Video, MLB At Bat baseball games, and all sorts of more-esoteric subscriptions like an art-house favorite of ours called FilmStruck. The TCL brand may not be as familiar a consumer name as Sony or Samsung, but the Chinese conglomerate used to supply Samsung and has since grown into one of the largest TV producers in the world. TCL is also well rated for reliability.
Shown: TCL Class 6-Series 4K Smart TV
Model: TCL55R617
Price: $650
The TCL 6-Series TVs, updated for 2018, have a terrific picture at a fraction of the price of some competing brands, and incorporate a range of the latest tech including support for two different HDR standards (Dolby Vision and HDR10), as well as Roku software for streaming from Netflix, HBO, Amazon Prime Video, ESPN, and other services. Although a relatively new brand in the United States, TCL used to supply Samsung and has grown into one of the largest TV producers in the world. This 55-inch TV is also available in a larger 65-inch version.
Ideal for Streaming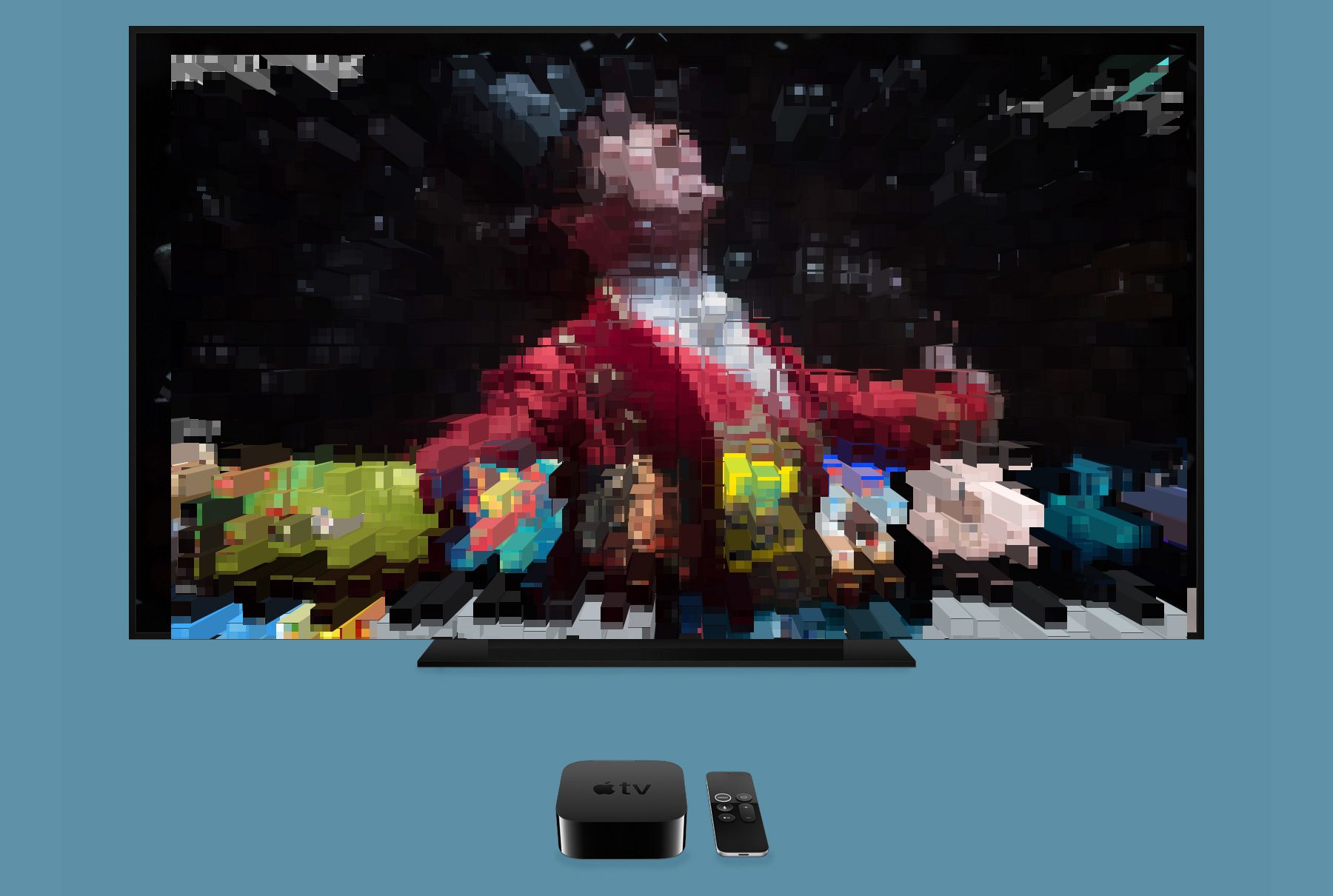 The TCL's built-in Roku competes in function with Internet-streaming video devices like Google's Chromecast Ultra ($69), Amazon's Fire TV with 4K Ultra HD ($70), and Apple TV 4K (from $179). With Roku included, you don't need any of these other devices. Our experience, however, is that the Apple TV 4K will give you better 4K streaming than the built-in Roku, though mainly with movies from Apple's iTunes store. People who have already bought into the Apple world with iCloud or iTunes should give Apple TV a look, for handy tricks like slideshows of your photos, or wirelessly "throwing" the screen of an iPhone, iPad, or Mac to the TV. For the same reasons, people who use Google Photos should consider Chromecast Ultra. We especially like the Apple TV's "TV" app, which now maintains a consolidated TV watch list across various video services, allowing you to go from The Expanse on the Syfy Channel to Jessica Jones on Netflix, Conan O'Brien on TBS, NBA on ESPN, and The Marvelous Mrs. Maisel on Prime Video. You can even switch back and forth between your iPhone and iPad to binge-watch the same shows on the go.
Shown: Apple TV 4K
Model: A1842
Price: From $179
Our recommended 4K TV, the TCL, contains its own built-in streaming using Roku software, but we still recommend a standalone streaming device if you are invested in a particular world of Google, Amazon, or Apple or their voice-controlled assistants. Our experience is that Apple TV 4K does the best job of streaming 4K movies, especially when coming from Apple iTunes, and a Fall 2018 software update (tvOS 12) added Dolby Atmos surround sound and easier sign-in for cable subscriptions. The Apple TV also makes it fun and easy to wirelessly show photos from an iPhone or iPad on a TV; likewise for Google's devices if your photos are in Google Photos. The Apple interface is the snappiest, though we find the Apple TV remote infuriatingly sensitive to accidental touches.
Best Picture Quality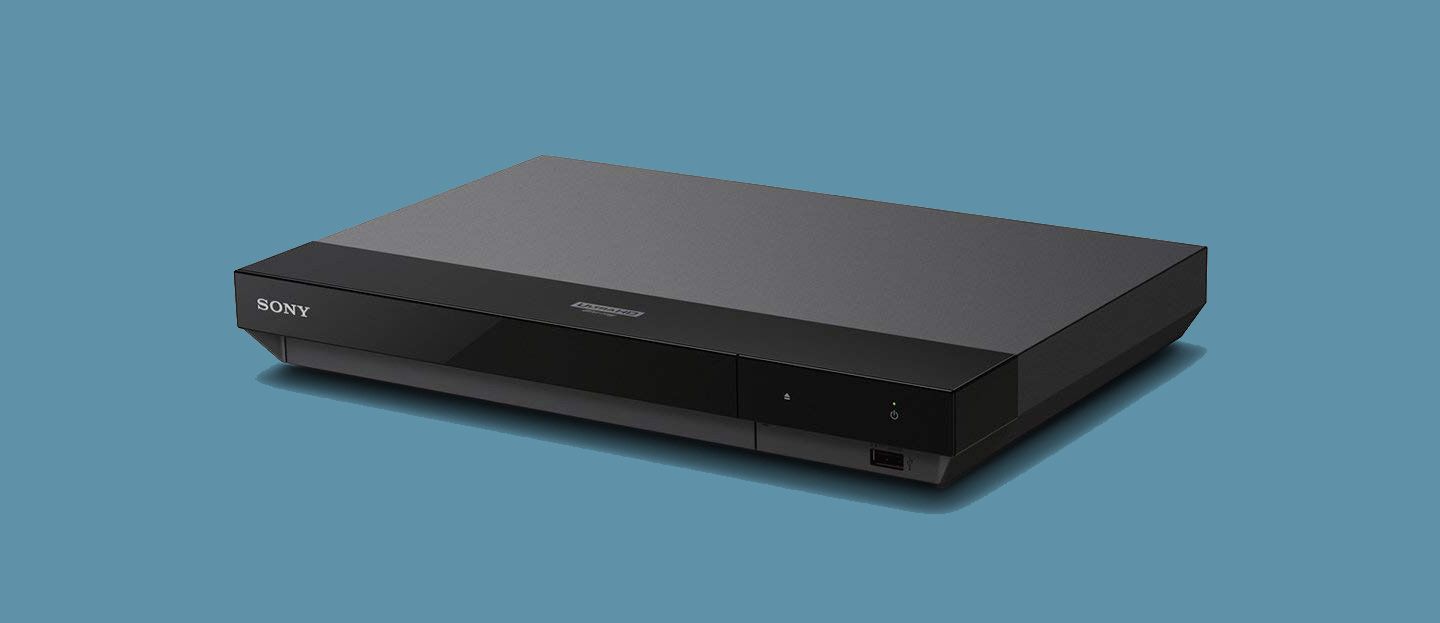 Whether you stream with the built-in Roku or an external device, there is a hit-or-miss aspect to what will stream in the highest-quality format, with services that will start to throttle quality if the Internet connection isn't working fast enough. (We recommend minimum speeds of 25 Mbps, but even 100 Mbps can experience slowdowns.)
If you're a stickler for the best picture, then don't leave streaming speeds to chance on a Saturday night. The surefire method is a Blu-ray player and disc, which connects directly to the TV without the need for a fast Internet connection. Yes, we are actually recommending buying movies on what is basically the plastic-disc technology of the 1980s. "4K Ultra HD" Blu-ray discs tend to sell at a slight premium—we've seen The Martian for $20, versus $15 for regular Blu-ray or $10 for a regular DVD, and the player itself should be about $250. Sony's 4K Blu-ray player sells for about $250 (see sidebar, p. 19), versus less than half that for a regular Blu-ray player (Sony BDP-S1500, BDP-S3500, or BDP-S3700).
Shown: Sony 4K Ultra HD Blu-ray Player with Dolby Vision
Model: UBP-X700
Price: $250
Streaming has taken over, but Ultra HD Blu-ray discs are arguably the best video source. This player can play just about any disc from your collection, from music CDs (even Super Audio CD format) to DVDs to Blu-ray Discs to today's 4K Ultra HD Blu-ray discs. The UBP-X700 supports Dolby Vision for brighter colors and more contrast in the 4K picture, and Sony has been making the user interface and menus snappier. (The UBP-X800 model has a nicer case and support for Bluetooth wireless headphones, but no Dolby Vision.) This unit also streams Netflix and other services, so it can even function as an alternative to standalone streaming devices from the likes of Amazon, Google, Roku, and Apple.
A Note on Formats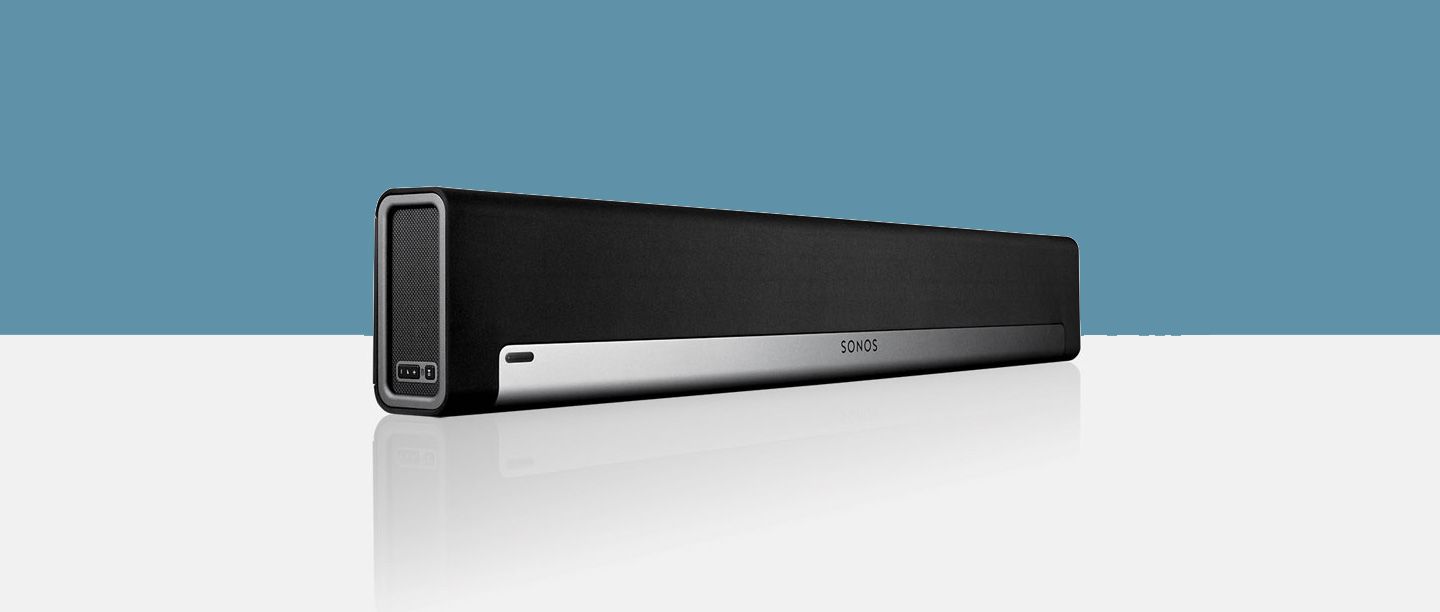 As you shop, we recommend glossing over the format wars now being fought between the HDR10+ standard and a competing standard called Dolby Vision. The key requirements to enjoy the great new TV tech are HDR—High Dynamic Range—which adds more lifelike detail that would otherwise be lost in light or shadow, and WCG—Wide Color Gamut—for a deeper range of possible colors, like those in red bricks and yellow flowers, that are clearly better looking in side-by-side comparisons. You'll notice the difference in improved brightness and color, even when the source isn't necessarily a 4K Ultra HD Blu-ray disc.
Shown: Sonos Playbar
Model: PBAR1US1BLK
Price: $699
An all-in-one soundbar will make the TV-watching audio noticeably cleaner and louder without the hassle of setting up stereo speakers or a full surround-sound system in your TV room. Soundbars also work great for playing wireless music from a phone, computer, or tablet. This Sonos model can be part of a larger system if you decide later to add rear speakers or a subwoofer for extra bass, but the soundbar's self-contained array of nine amplifiers, three tweeters, and six mid-woofers does a great job of filling the room all on its own.
Is My TV Spying on Me?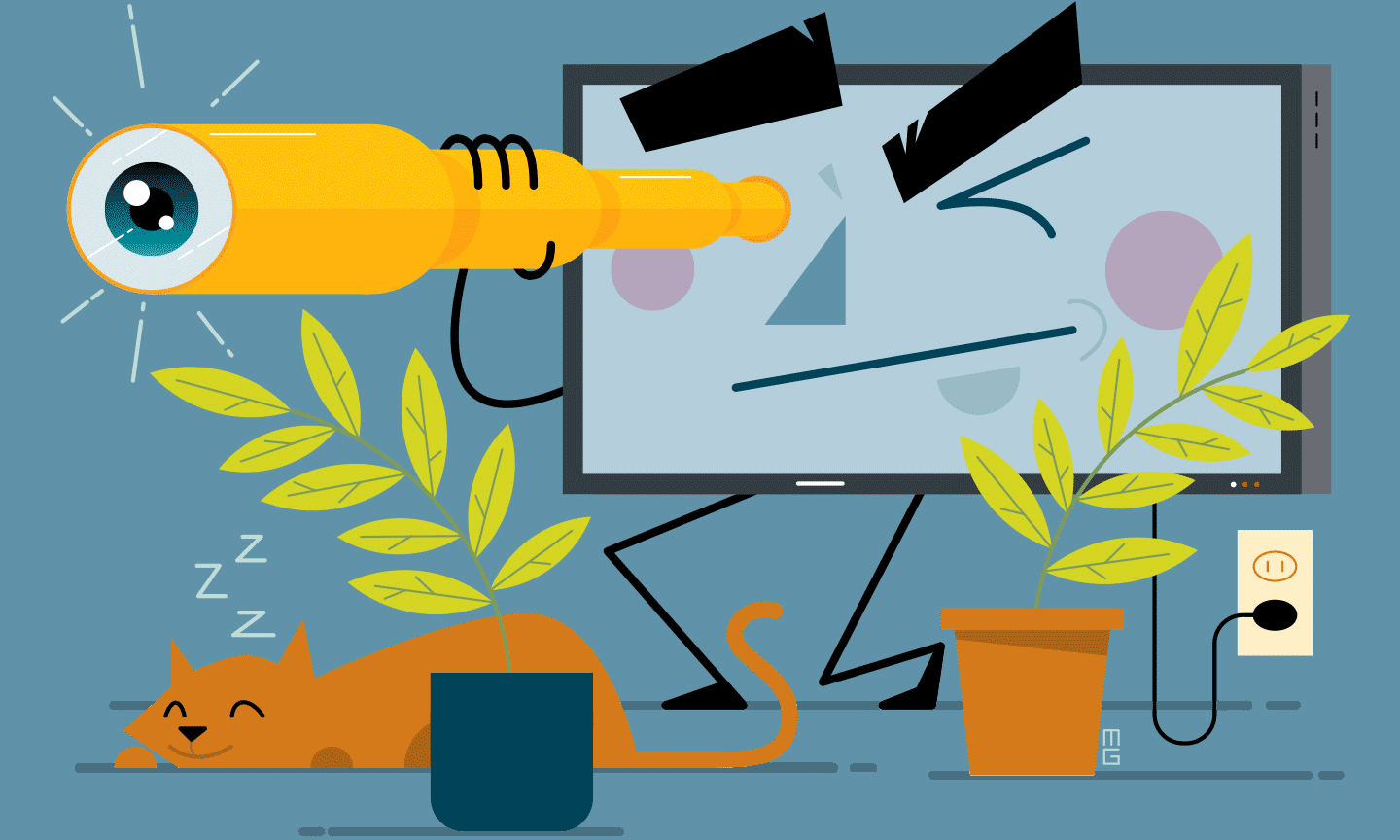 Yes, your new TV is probably spying on you, akin to how Google and Facebook track you online. Internet-connected TVs are a great convenience, but they usually want to track viewing habits, which are then sold to advertisers. You can opt out of some of the tracking, but if you are really uncomfortable with the practice, consider leaving your TV off the Internet entirely. Roku, like Samsung and other companies, has posted opt-out instructions online for its own hardware and for TVs that have built-in Roku software, such as the TCL model we recommend. The wording can be a little passive-aggressive, suggesting that you are doing yourself a disservice by turning off ad and other tracking, but the steps are nevertheless explained clearly: "If you do not wish for us to enhance your TV viewing experience using ACR technology to collect viewing information…you can uncheck this option during device setup or de-select 'Use Info from TV Inputs' under Settings > Privacy > Smart TV Experience on your Roku TV's Settings menu."