Affiliate Disclosure:This Old House's Reviews Team is committed to delivering honest, objective, and independent reviews on home products and services. To support this business model, This Old House may be compensated if you purchase through links on our website.
DIY carpenters are always searching for the latest tool or piece of equipment that can help them complete their woodworking projects. If you're looking to replace your carpenter's antiquated toolset or add to their collection, read through this list of 15 gift ideas that are sure to help your woodworker's job become a little easier.
Door Stud Door Installation Hardware Tool Kit
This specialty tool revolutionizes door installation. Making the process less complicated, it can hang a door in half the time. It keeps the door freestanding while you work, allowing for safe one-person, hands-free installation.
Makita Circular Saw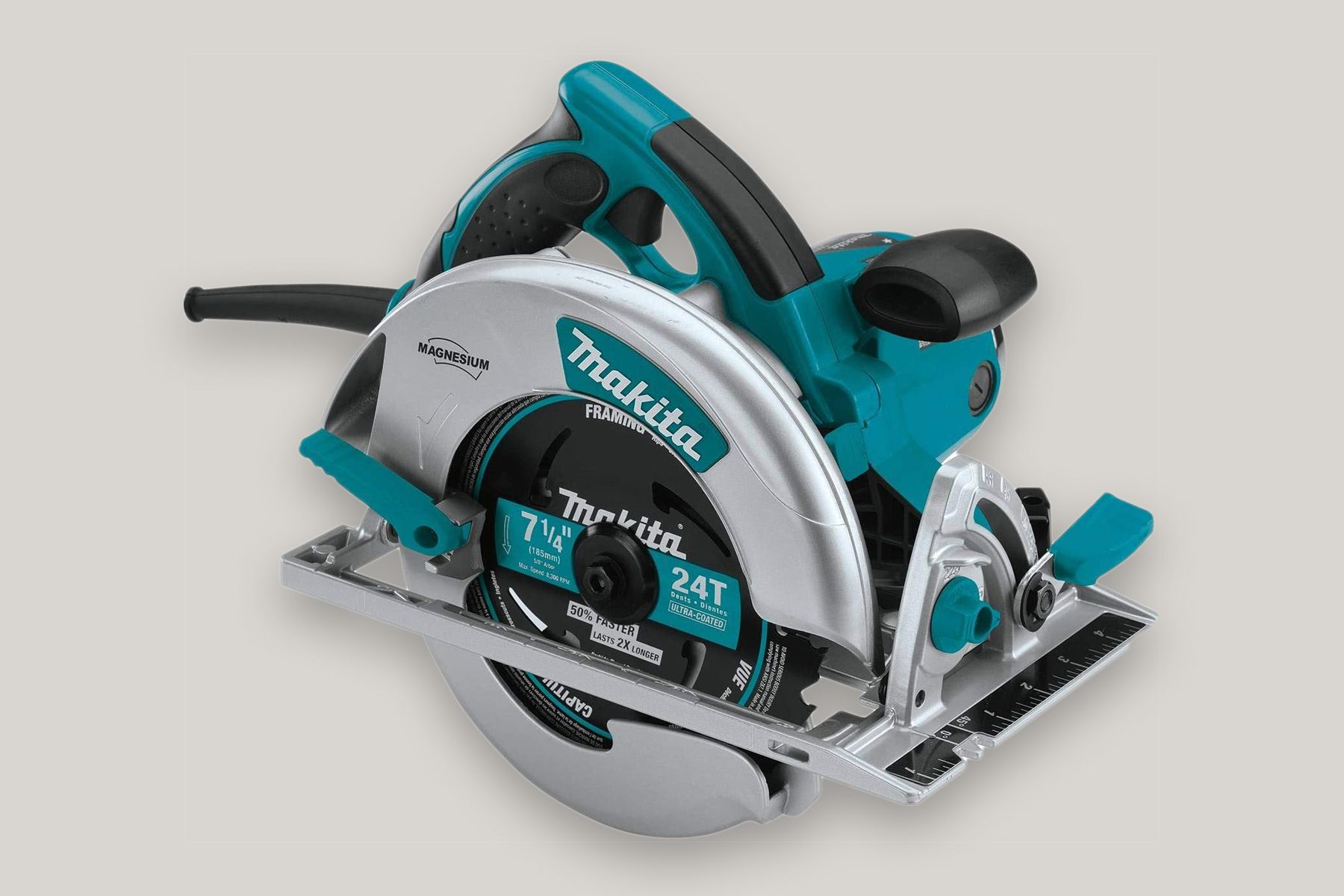 This circular saw is a reliable power tool that holds a 7.25-inch blade in its lightweight and balanced frame. The product features two built-in LED lights that brighten the tool's line of sight to ensure that each cut is accurate. In addition to its unique features, the circular saw gives carpenters the option to make a variety of beveled and angled cuts.
Custom Leathercraft Ballistic Nail and Tool Bag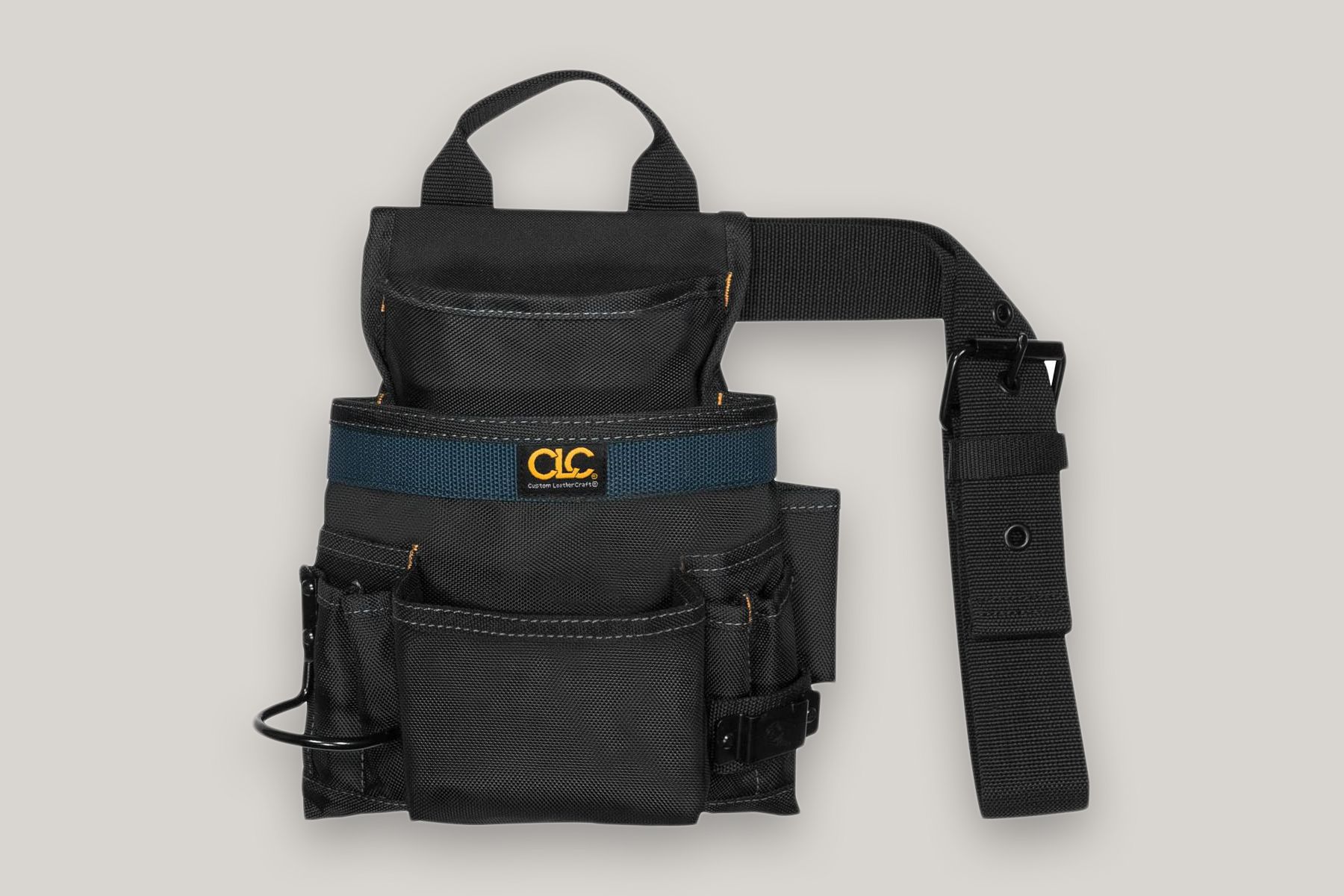 This durable tool pouch from Custom Leathercraft can help your carpenter keep all of their tools and accessories within arm's reach. The lightweight bag offers space for woodworking necessities with its included hammer loop, nail pockets, and measuring tape clip. Additionally, the bag has a carrying handle and an adjustable belt that fits waist sizes between 29-46 inches.
CRAFTSMAN Heavy-Duty Shop Vacuum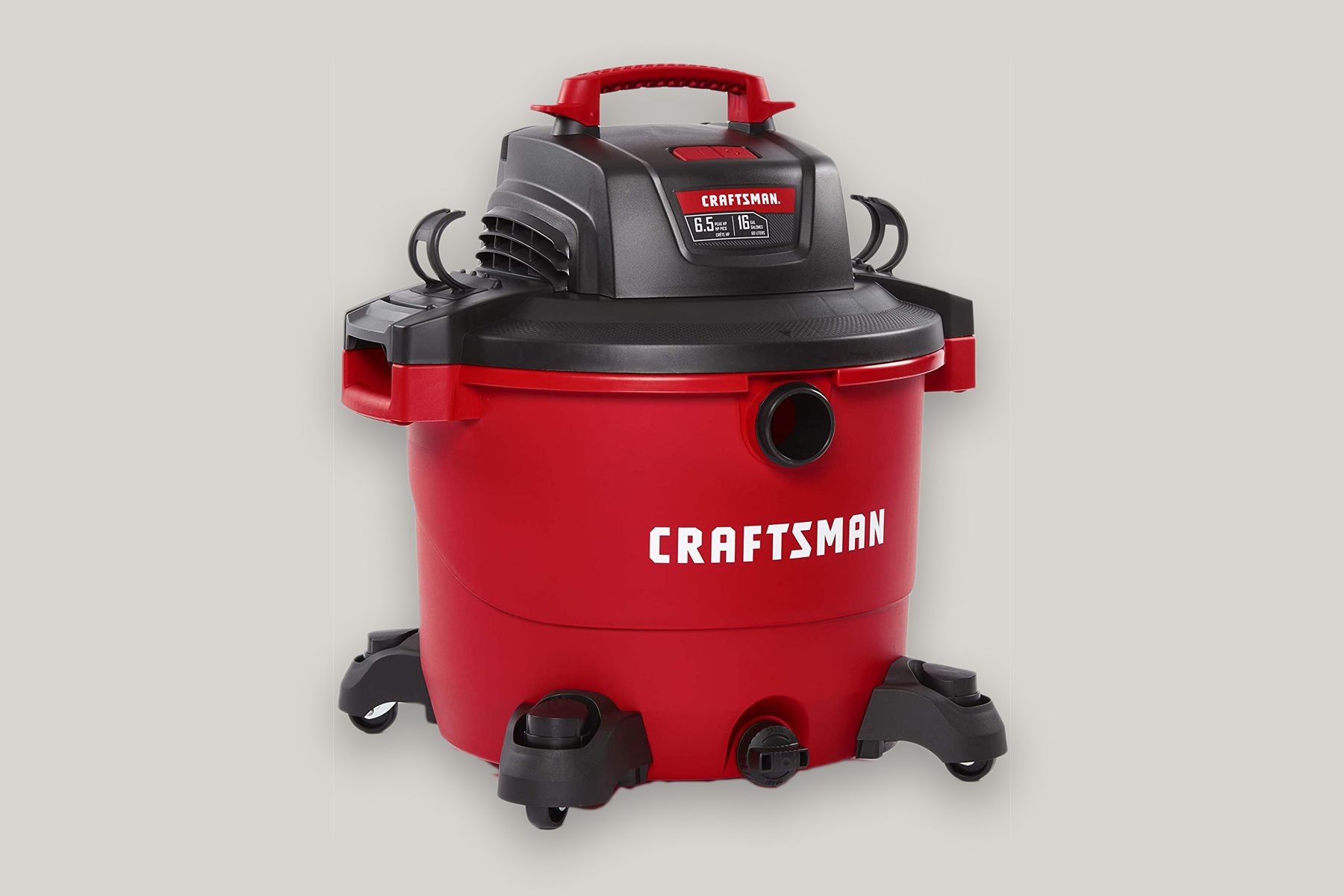 A quality shop vacuum is an important post-project gadget that can help your carpenter clean sawdust and debris from their workshop. This wet and dry vacuum from CRAFTSMAN gets the job done quickly with its 16-gallon capacity and powerful 6.5-horsepower motor. The vacuum contains two nozzles, a seven-foot extension cord, and a convenient built-in drain that will help your woodworker prepare for their next task.
Estwing Carpenter's Hatchet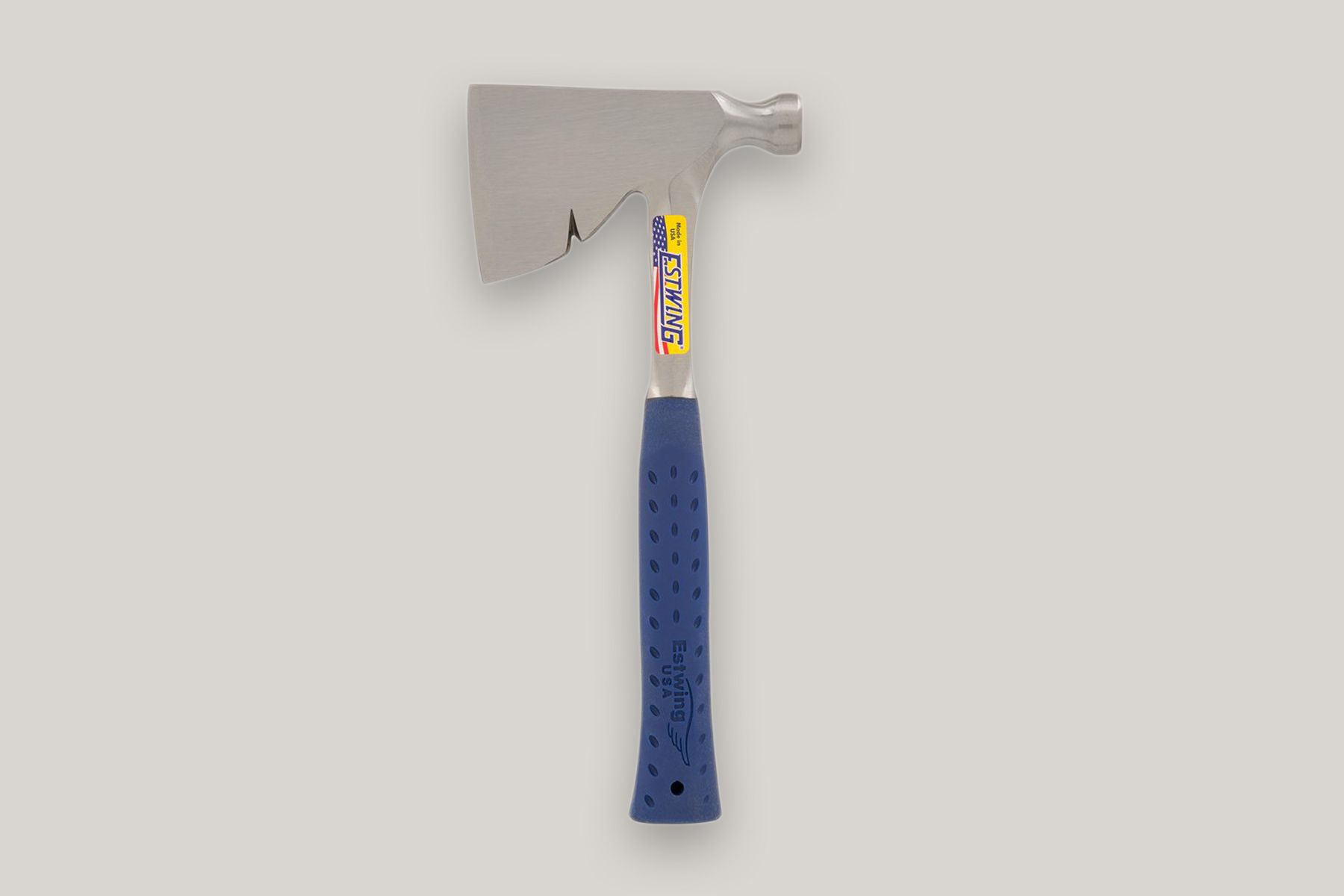 Delicate wood shaving and trimming requires a quality half-ax like the Estwing Carpenter's Hatchet. This useful tool features a forged-steel blade with a nail-pulling notch and a dull, rounded bottom for a close grip that can deliver precise chisels and cuts. The hatchet is also equipped with a shock-reduction grip for added comfort and control, and the ax doubles as a hammer with its hard, rounded end that's capable of driving small nails.
MagnoGrip Magnetic Wristband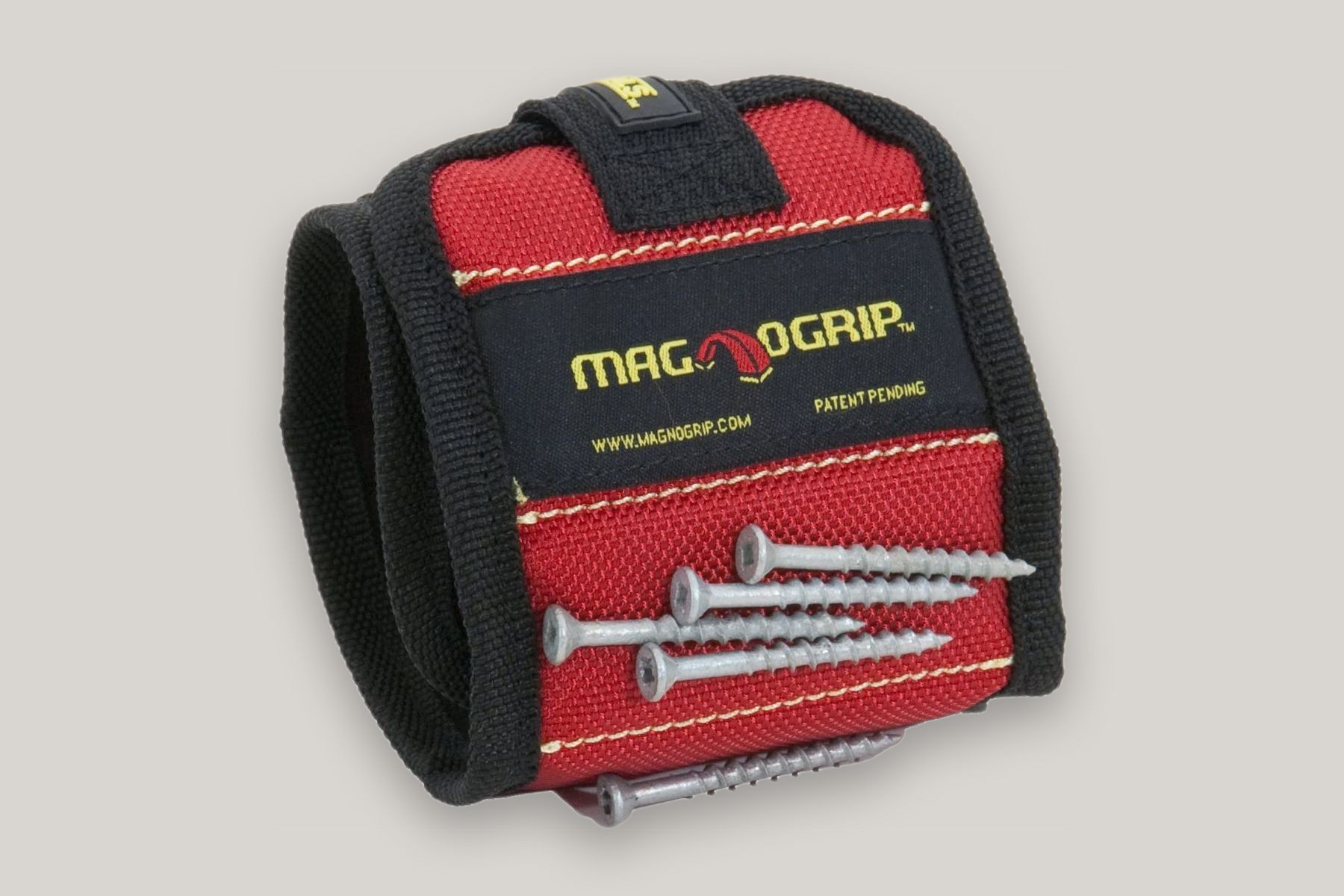 This convenient wristband from MagnoGrip helps keep fasteners close at hand with its strong magnets that secure screws, nails, and other small tools. The one-size-fits-all wristband is constructed with durable polyester and can be placed or attached to almost anything to give your carpenter quick access to the fasteners that they need the most.
Irwin Tools Combination Square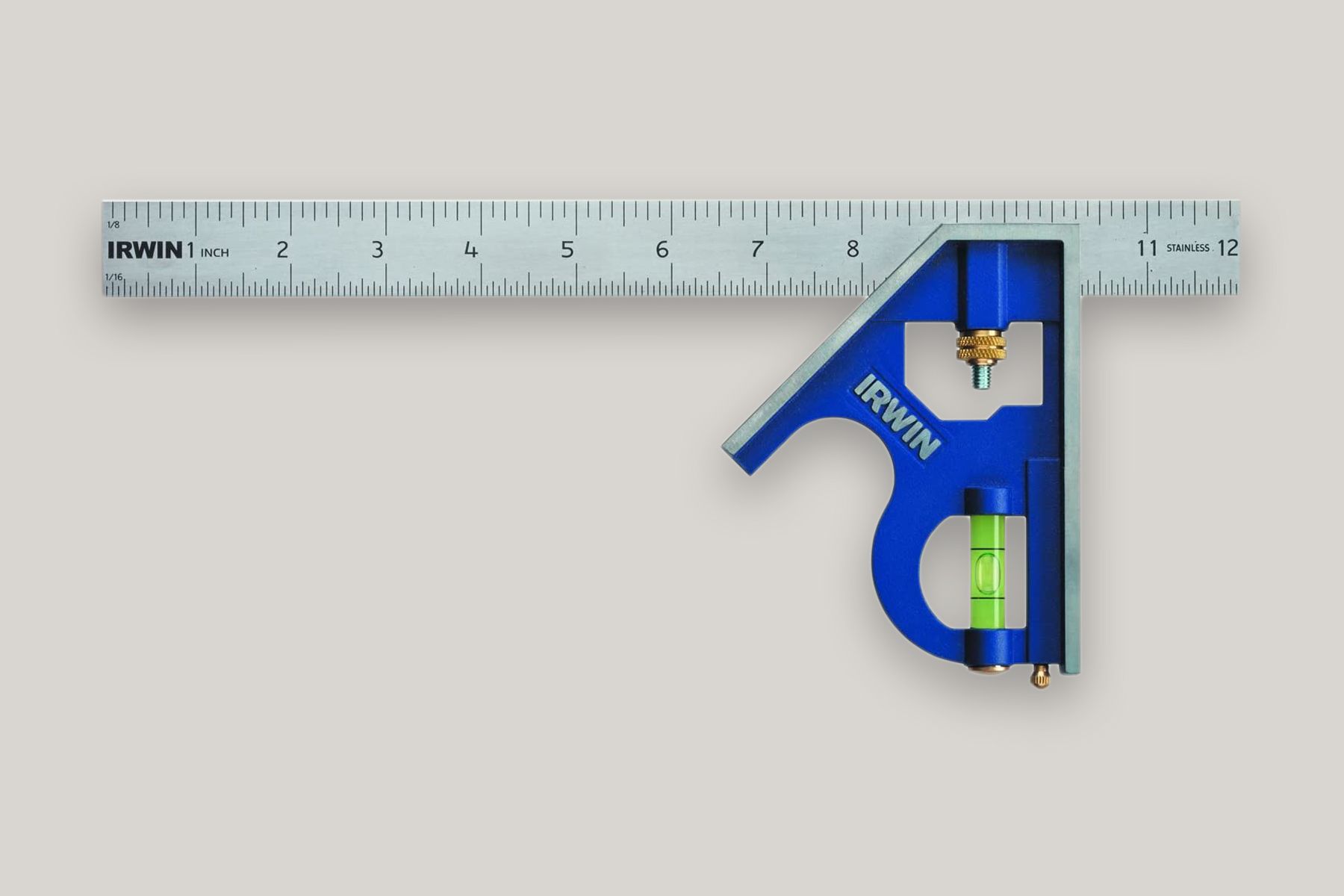 This 12-inch combination square can help ensure your woodworker makes accurate and level cuts. The tool comes with black-etched, easy-to-read measurements on a rust-proof stainless steel blade that can mark 90- and 45-degree cuts. Alongside its useful blade measurements, the combination square contains a durable head that helps ensure 2x4s and other wooden pieces are level before fastening.
Klein Tools Wood Folding Rule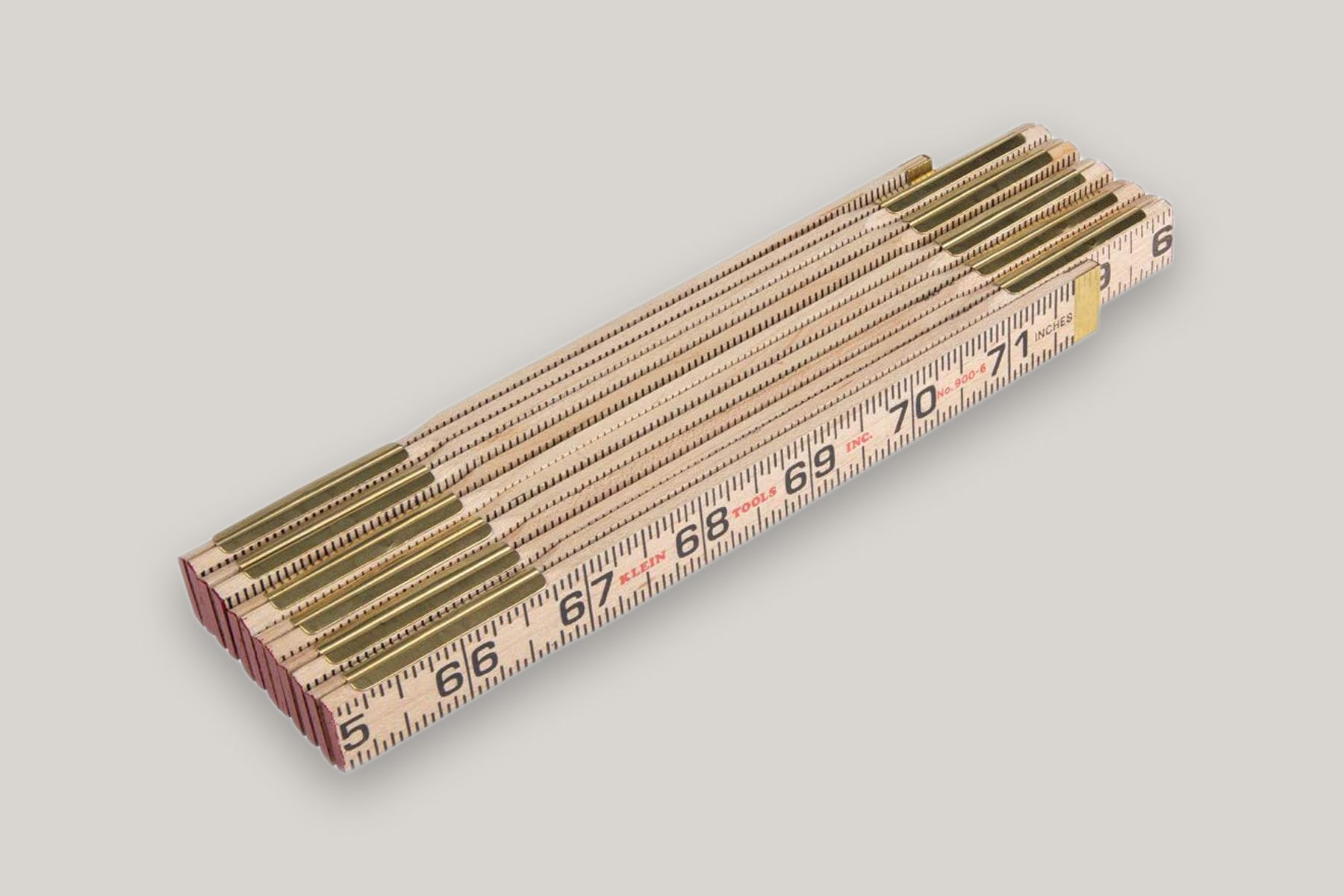 This Klein Tools Wood Folding Rule is a unique measuring device that's designed to help your carpenter quickly measure and mark the wood for cutting. This model contains riveted lock joints that extend its length up to six feet and offers easy-to-read measurements on both of its sides. In addition to its bold numbering, the wooden rule has an abrasion-resistant coating to protect its surface for long-lasting use.
Shinto Saw Rasp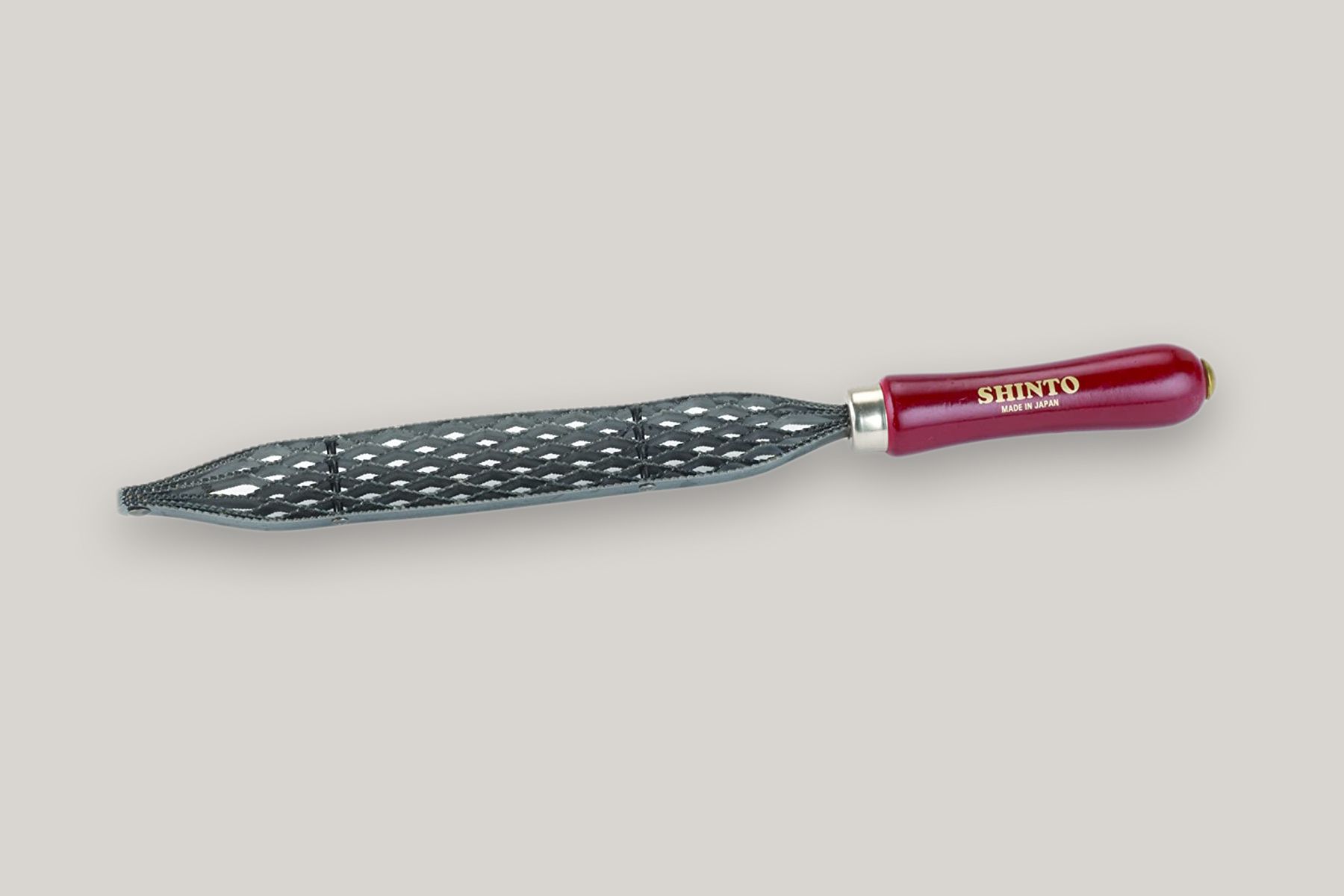 This saw rasp is designed to help woodworkers smooth over wooden edges. The lightweight saw rasp features a curved wooden handle that attaches to the product's honeycomb-shaped steel teeth to help prevent clogging. Additionally, the tool's double-sided design gives carpenters access to coarse and fine edges that can tackle a variety of wooden surfaces.
Etwing 16-Ounce Hammer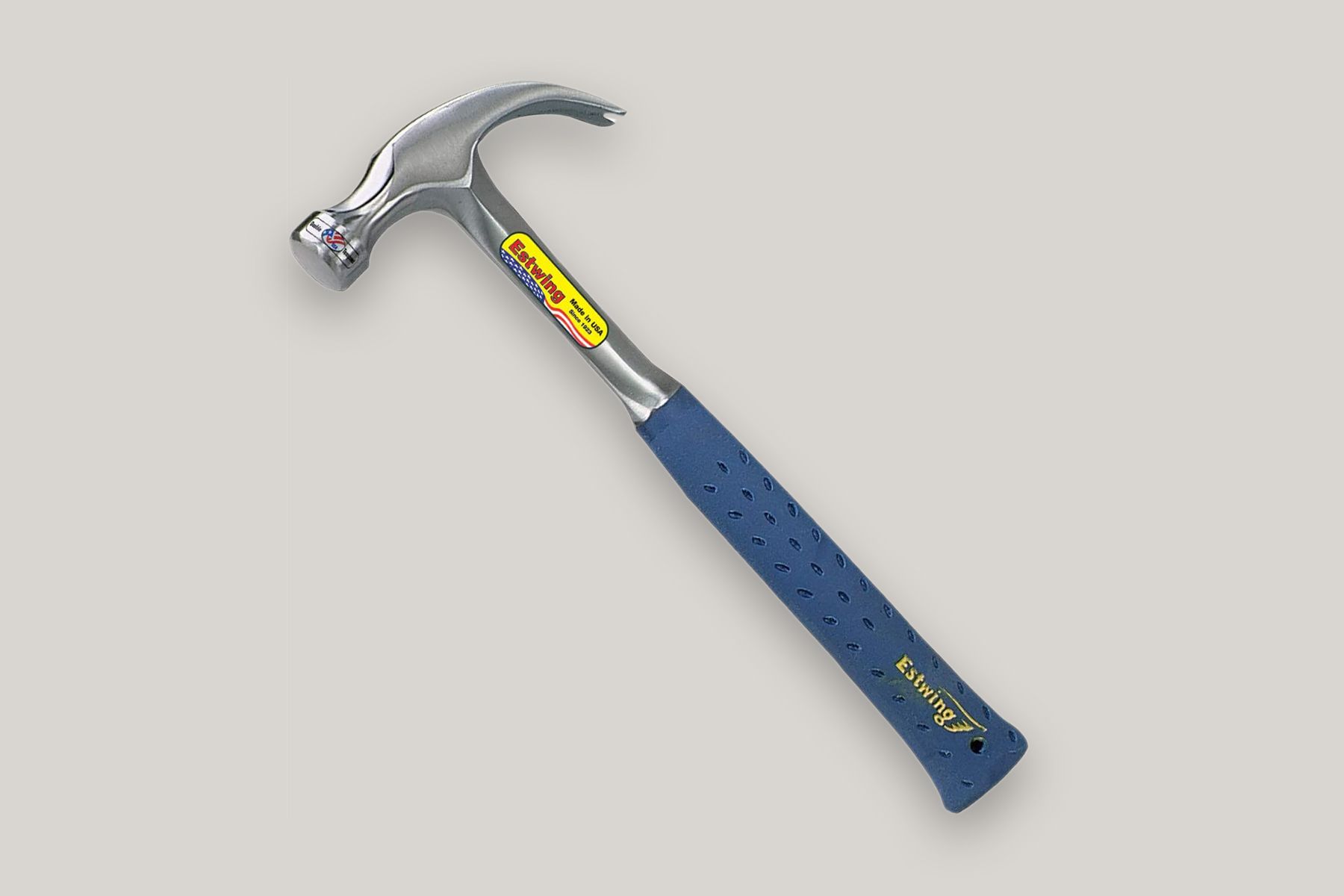 A reliable hammer is a woodworking staple that's a part of every carpenter's tool arsenal. This durable Estwing hammer is forged with a single piece of steel for added durability and features a straight rip claw with the strength required for ripping apart wood. Additionally, the hammer is wrapped in a genuine leather grip for added comfort and style.
VonHaus 10-Piece Premium Chisel Set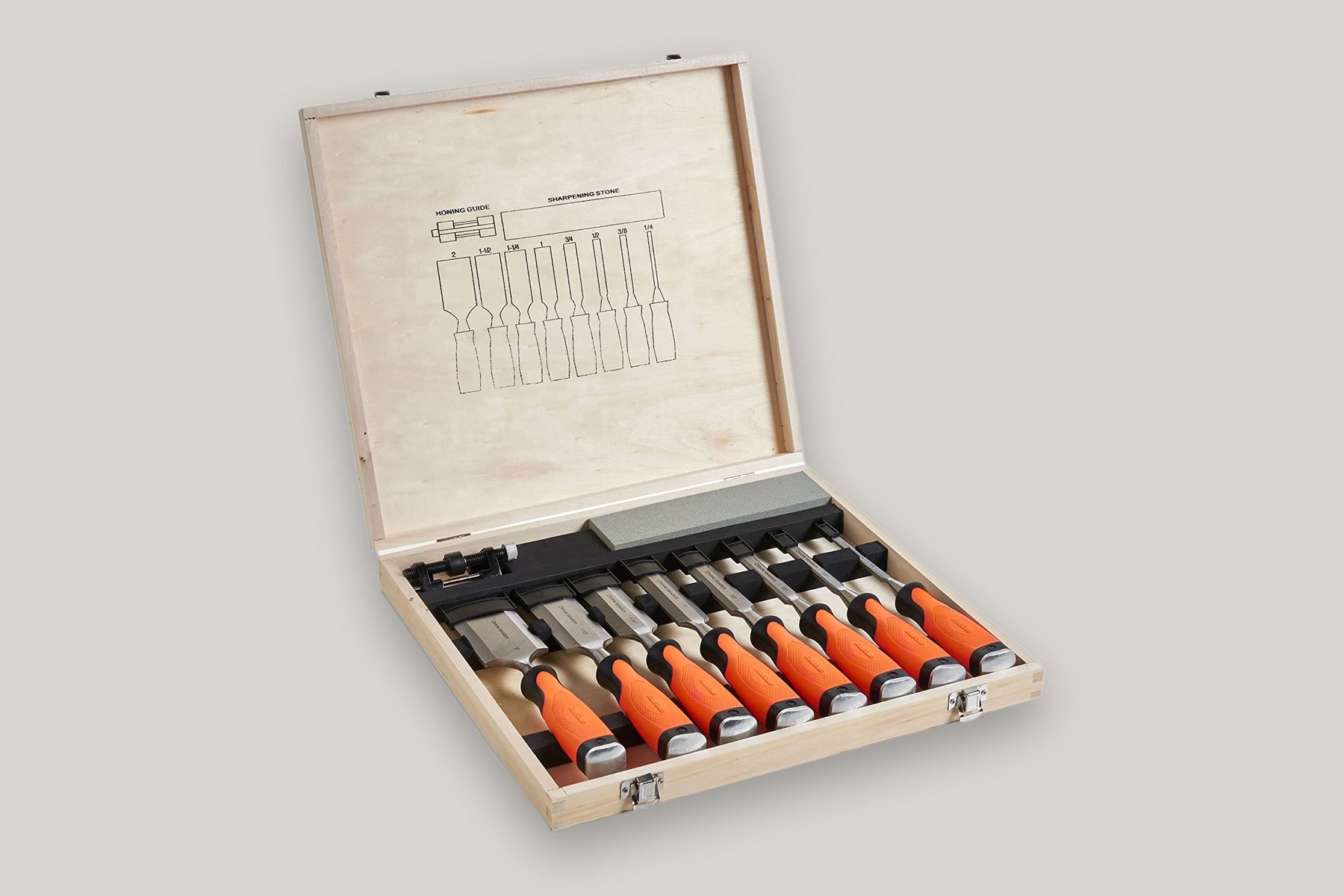 This chisel set from VonHaus features 10 pieces of beveled steel alloy blades that range from ¼ to two inches in width. The heat-treated blades are held by an ergonomic rubberized grip that increases comfort and comes with an oxide sharpening stone that helps keep the blades fresh. For added protection, the chisels come in a wooden storage case.
SKIL Corded Detail Sander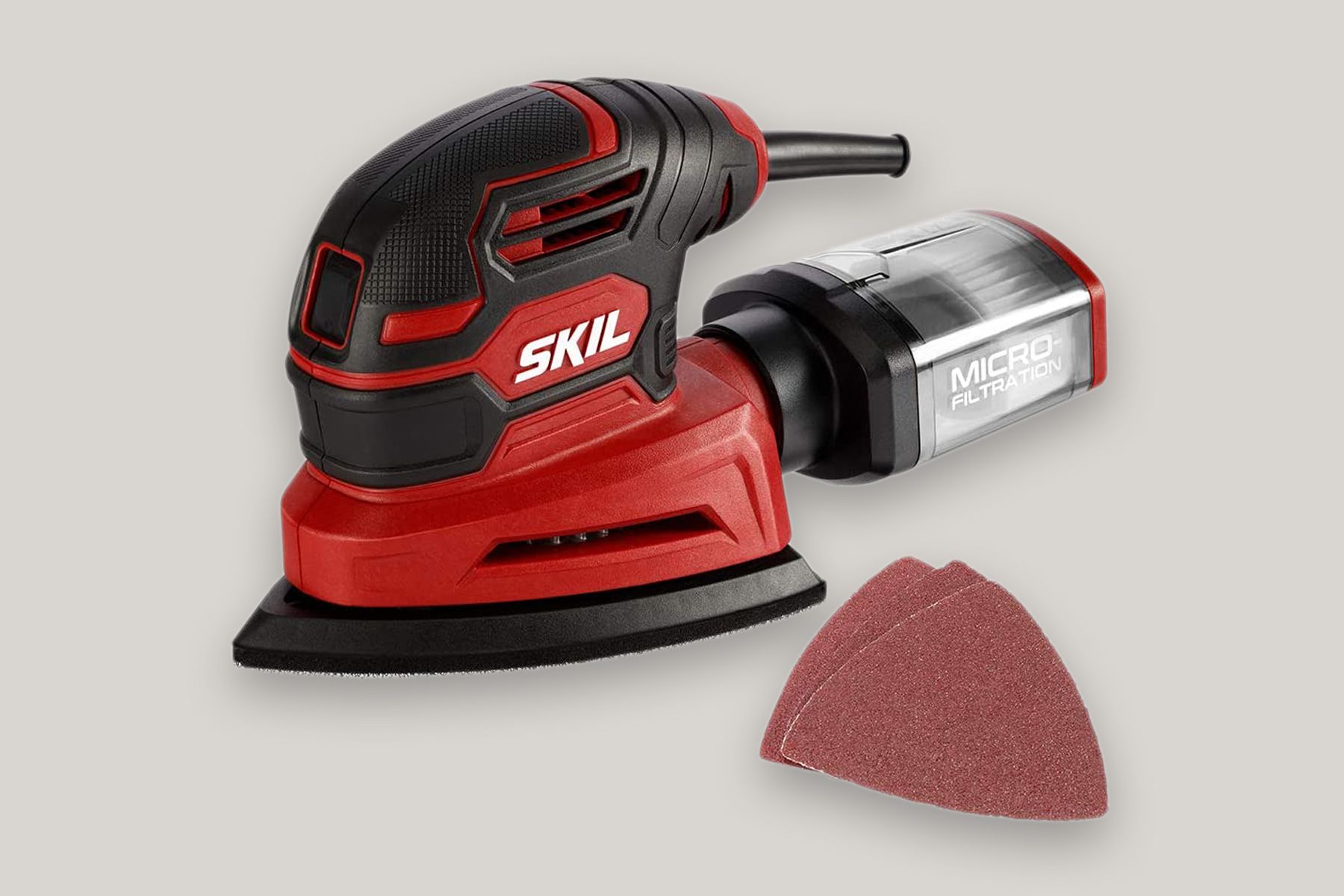 This SKIL sander can help carpenters polish their woodworking projects with a powerful motor and micro-filtration system that delivers a smooth, dust-free performance. The sander uses a convenient hook-and-loop system that allows users to conveniently change between three included sanding sheets and delivers low-vibration sand with its soft rubber grip. The sander also comes with a one-year limited warranty.
Slipstick Universal Bench Grippers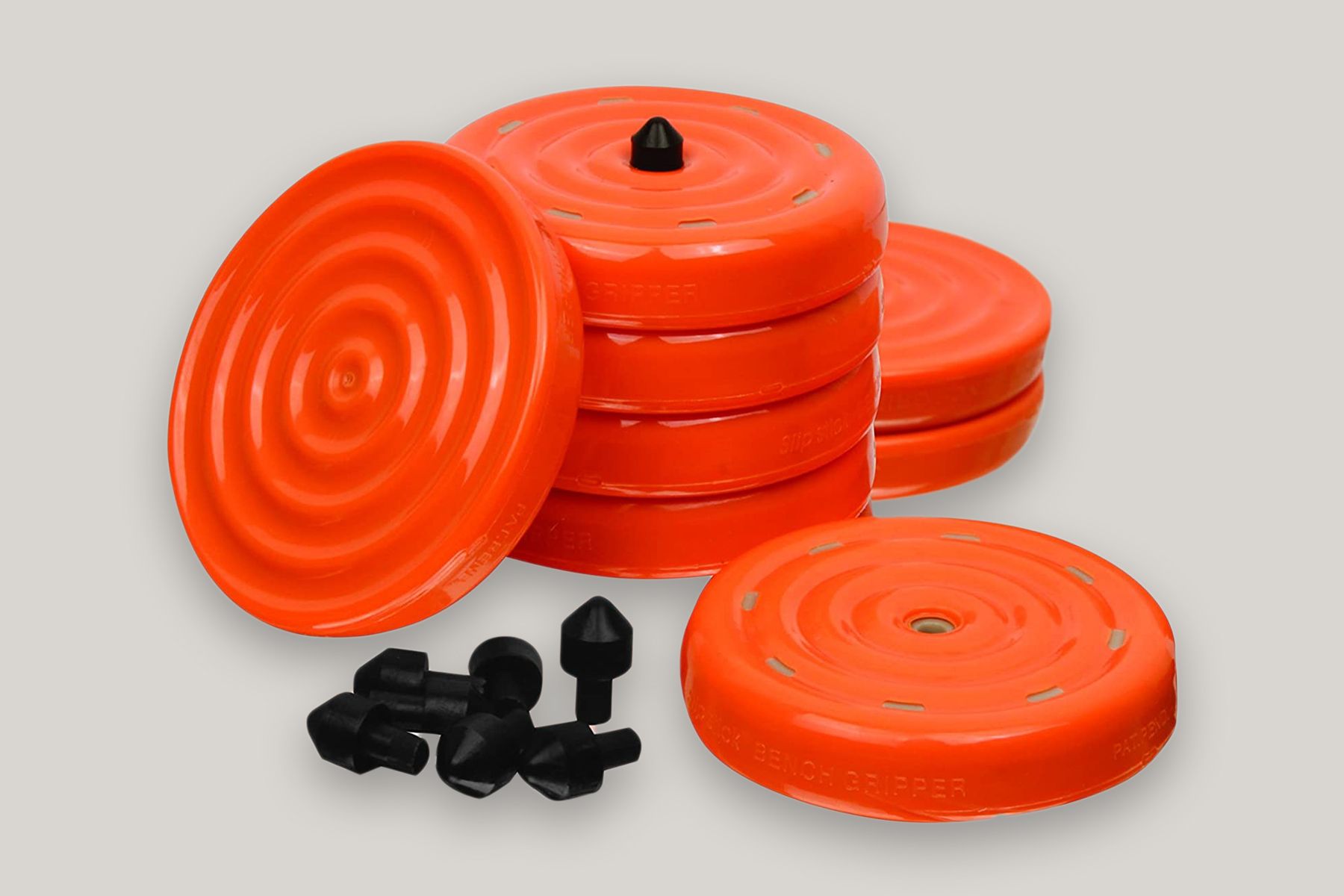 This eight-pack of non-marring bench grippers helps your carpenter secure a workpiece to an elevated, non-slip surface. Each bench gripper is made of durable plastic that can withstand up to 1,000 pounds, making it the perfect accessory for supporting furniture or other heavy pieces. At just under three inches wide and half an inch tall, the grippers can be easily moved around a workshop.
IRWIN Carpenter Pencils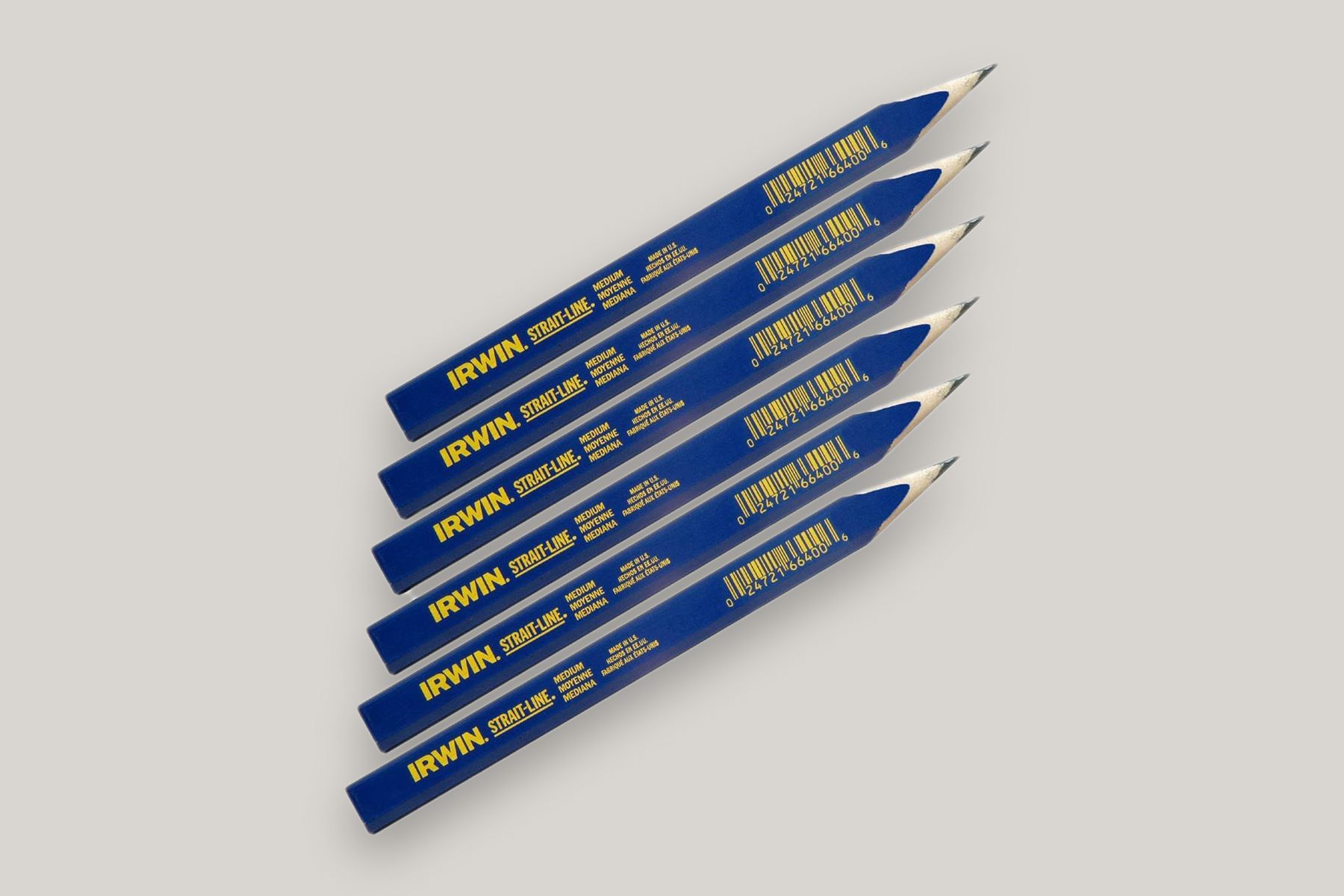 Every serious carpenter needs a set of reliable pencils they can count on. This pack of carpenter pencils includes six durable, oval-shaped pencils that won't roll away on uneven surfaces. Additionally, the pencils contain broad lead that can be sharpened based on preference and can mark a variety of working surfaces.
Huepar Cross Line Laser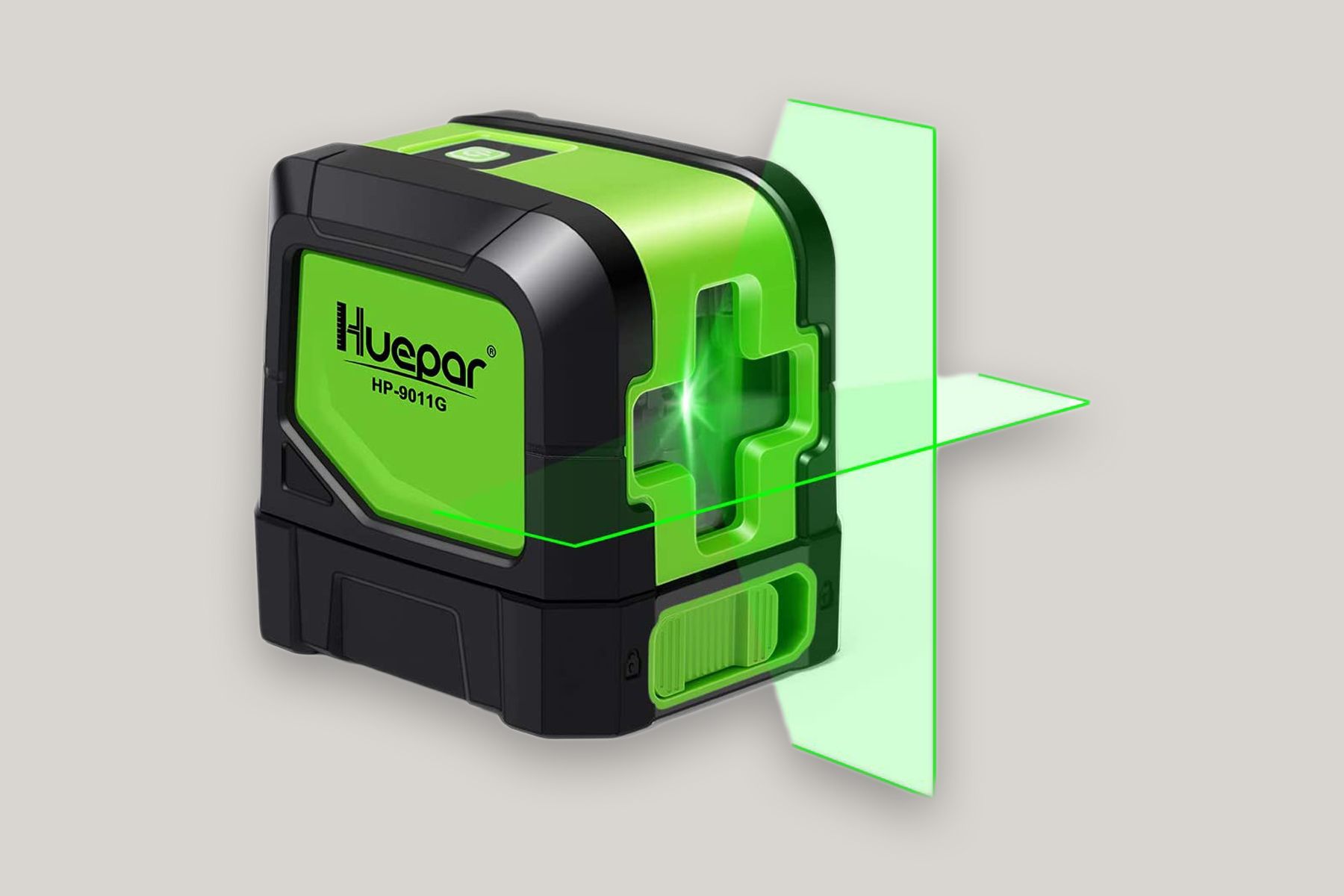 This durable laser level is housed in a shock- and water-resistant case that can help the carpenter in your life keep workpieces square and accurate. The laser self-levels in three seconds and turns on through a simple, one-switch operation. Additionally, the product comes with an attachable base that can pivot 360 degrees.
Keter Folding Table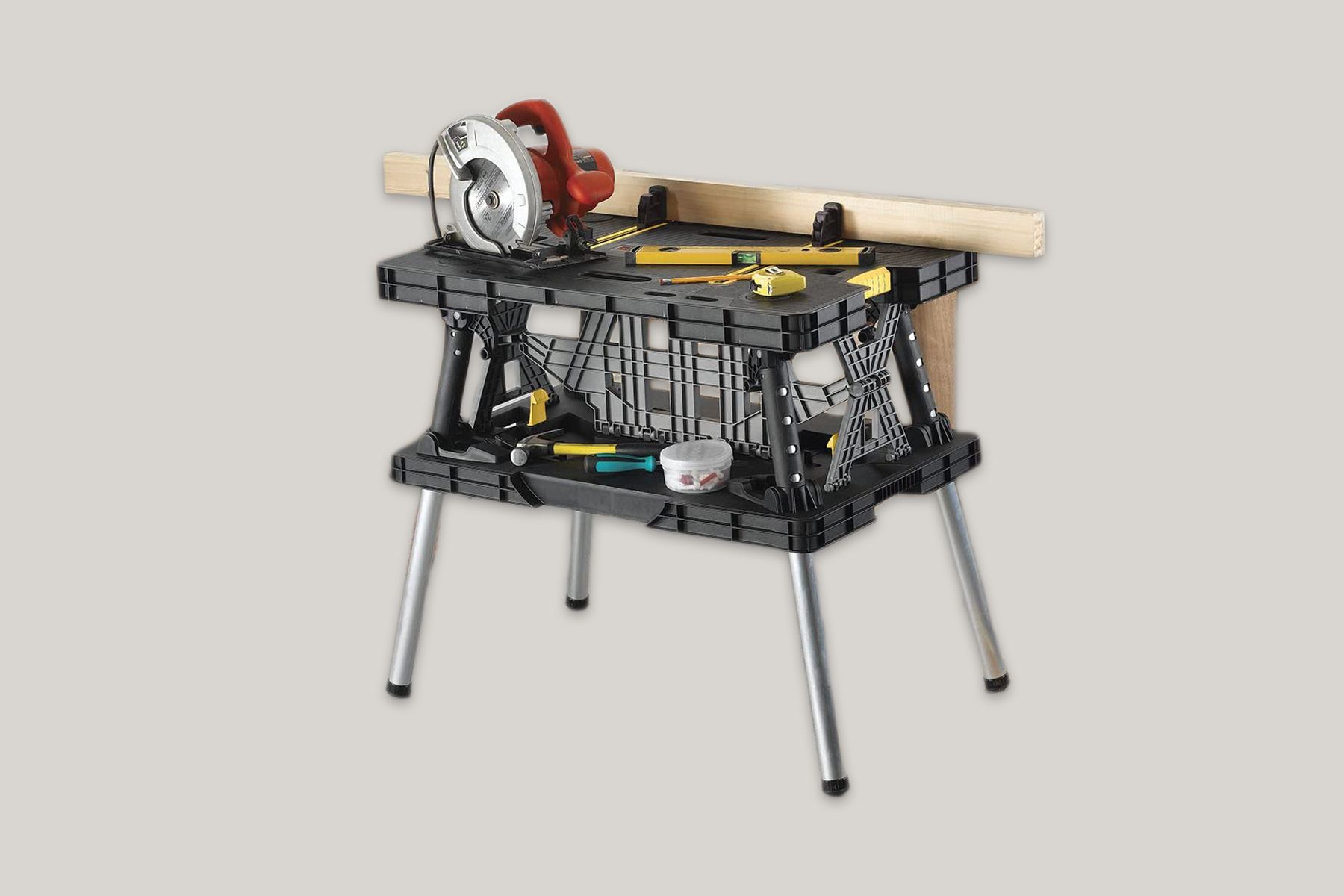 This folding workbench offers a durable and customizable side table that's designed to clamp work pieces and store necessities. The table has a weather-resistant design and can fold down to 4.4 inches in as little as 30 seconds. For support, the table features heavy-duty aluminum legs that can hold up to 1,000 pounds.
Why Trust The This Old House Reviews Team
This Old House has empowered homeowners for more than four decades with top-notch home improvement content in the form of television programs, print media, and digital content on its website and social media platforms. The This Old House Reviews Team focuses on creating in-depth product and service review content to help inform your purchasing decision for just about any item or resource that you might need for your home. The This Old House Reviews Team has written over 1,000 reviews on products in the home space, from cordless drills to kitchen trash cans, lawn mowers, and dining room decorations.
We recommend products in each review using an intensive research process, spending hours combing through the best available models on Amazon. For a product to make our list of top picks, it must hold a solid sales record on Amazon, have consistently positive customer reviews, and offer unique features, among other factors. After narrowing down our list of recommendations, we conduct additional research and sometimes in-person testing to ensure that the products meet our standards. Once we conclude the research phase, we craft a well-rounded, user-friendly article that includes our recommended products and additional information to help homeowners like you make the right purchase.
To share feedback or ask a question about this article, send a note to our Reviews team at reviews@thisoldhousereviews.com.