When you think of a shed, you might envision a bulky, gray plastic/prefab building that's dropped unceremoniously onto your property, and quickly filled with bikes and lawn equipment that you won't use until next spring. But advances in building materials (and ingenuity) have transformed sheds into everything from pool houses to chicken coops, from greenhouses to guest quarters. A great shed can expand your outdoor living space without the permanency of a deck or patio. Sheds are no longer one-size-fits-all, and they're easier than ever to customize for your needs. Here's how to find one that's perfectly suited to your space, and your life.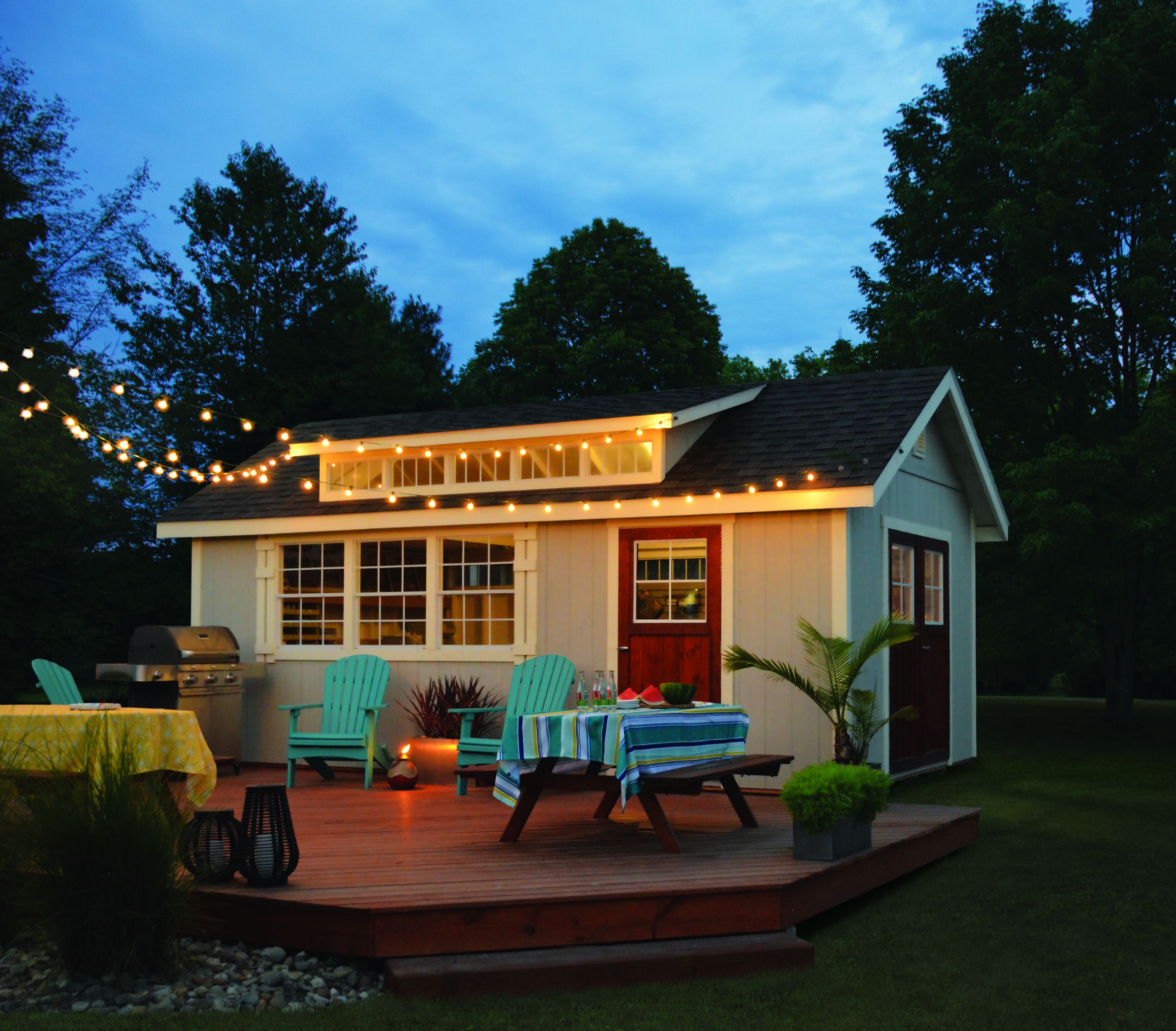 1. Get Inspired
You might have a hard time narrowing down what your shed will be used for. Will you be using it primarily to store bikes, toys, and pool or lawn equipment? Or will this space be for recreational use, like a yoga den or pottery studio? Are you going to need electricity and/or heat? What's your budget? Track down new ideas on Pinterest or Instagram, or check out inspiration sources like this LP® Outdoor Building Solutions® gallery.
2. Size Up Your Shed
Most people underestimate how much room their belongings will actually take up. Before you buy or build a shed, try the LP Outdoor Building Solutions Size Selector tool to help you estimate what size you should get, based on how you want to use it and what items you want to keep in there.
3. Firm Up Your Foundation
Even if you plan to buy your shed pre-built, you'll still need to build a foundation–or hire someone to do so–before your new shed can be put into place. A proper shed foundation is important for two main reasons. First, the shed needs to sit on a stable, level surface for the structure to remain stable and the door to operate properly. Second, the shed needs to sit slightly off the ground to allow for proper water drainage and to minimize moisture transfer from the ground to the shed structure.
There are several types of shed foundations, and the kind you need may depend on where you live, the size of your shed, and its intended use. Click here for more tips on preparing your yard for your new arrival.
4. Build It—Or Buy It?
So you know what you want, where you want it, and how big it should be. Now comes the hard part: getting it built. The easiest option, of course, is to purchase a pre-built design. But if you're at the savvier end of the DIY spectrum, you can build your own. LP offers downloadable plans, including detailed construction guidelines, building tips, and material and hardware lists. Find your free plan here.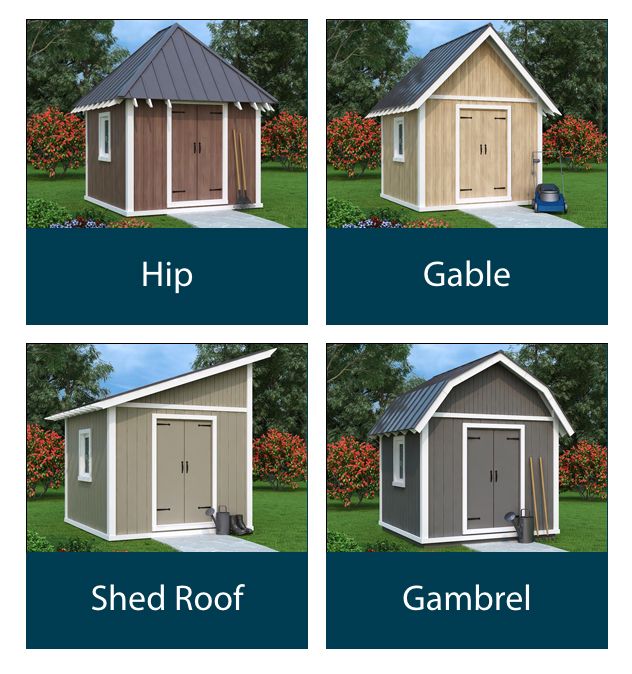 5. Materials Matter
Your outbuilding is an investment, and it's important to remember that all sheds are not created equal. If you are shopping for a shed, be aware of the downsides of lesser-quality materials. If you like the look of traditional wood, but not the upkeep, consider engineered materials like LP® SmartSide® Trim and Siding—it's easy to maintain, resistant to cracking, and, thanks to the innovative SmartGuard® process, it's resistant to fungal decay and termites.