When homes were built back in the 1800s, most timbers used for porch flooring were cut from "old-world" growth; the trees were grown to a ripe old age before being cut and milled. In an effort to make more profit in less time, mills began harvesting young, quick-cut timber, which is far less dense than its predecessors. While this may not make much difference in the majority of lumber applications, it does pose specific challenges on the porch.
A Word About Wood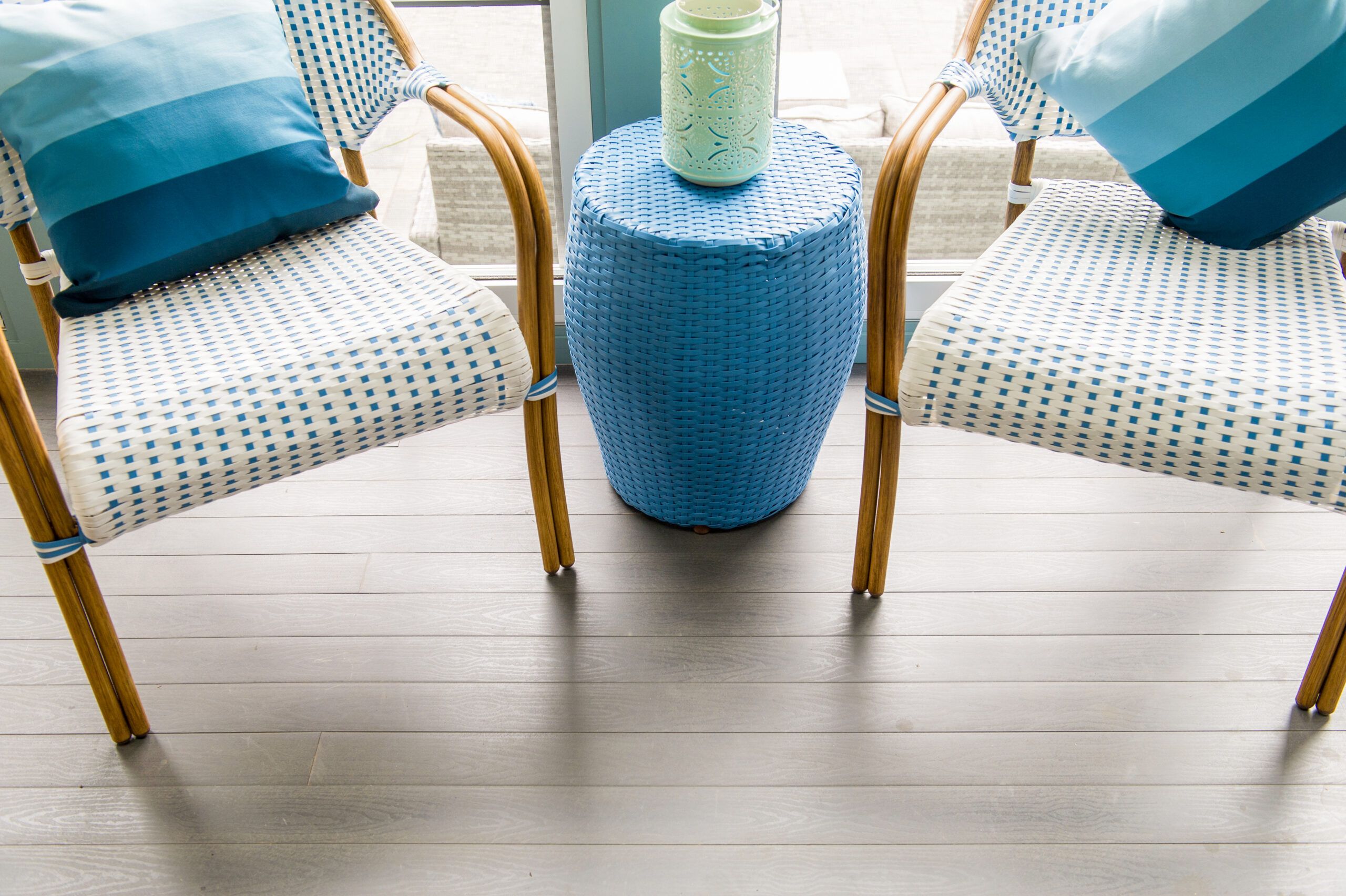 Porch floors typically have very little ventilation. In summer, hot air and sun bake the surface, while significantly cooler air is trapped underneath the floor. The opposite holds true in wintertime. This dramatic swing in temperatures, combined with moisture collecting on the underside and humidity up above, can cause wood products (and even many synthetic ones) to bow, cup, and split.
All of that said, wood is comforting, beautiful, and classic. So, what do you do when you want the warmth and tradition of wood but the maintenance-free attributes of composite materials?
A Smarter Solution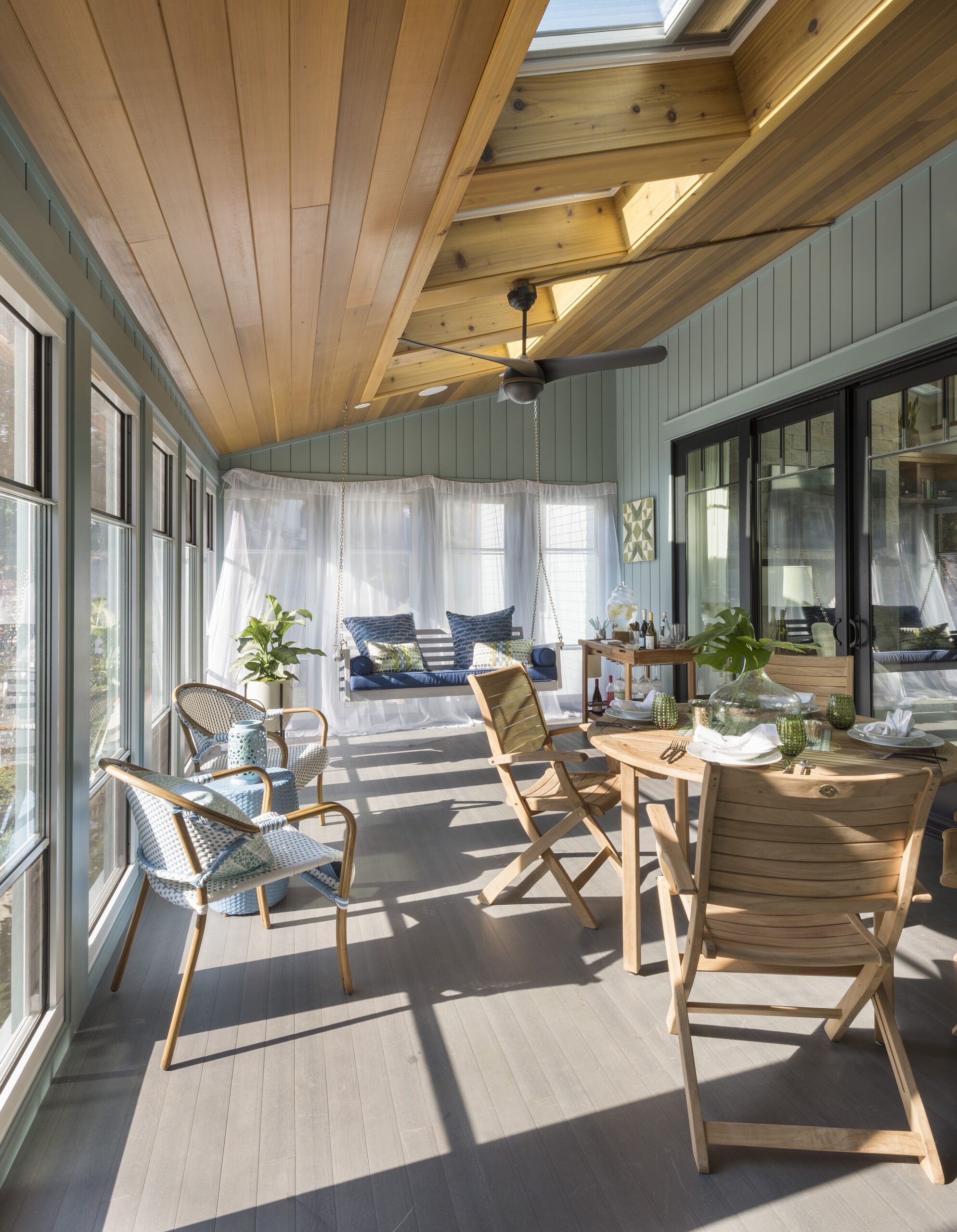 There are many wood alternatives on the market today, from composite blends to plastic to metal. But even some of the higher-priced alternatives are subject to the thermal expansion and contraction that causes warping. And many synthetic materials look, well, synthetic.
The artisans at Aeratis have created a solid-PVC tongue-and-groove plank that not only looks incredibly realistic but can be cut, routed, and painted just like real wood. And its unique formulation is guaranteed not to expand or contract, so it will never buckle, cup, or warp. Here are a few more reasons why Aeratis products may be perfect for your porch.
Competitively Priced
Many homeowners assume that wood is the more cost-effective choice for exterior applications. And in comparison with the up-front costs of many composite products, that appears to be true.
But when you factor in the labor costs to properly prepare, prime, and paint the wood, and then the need for regular maintenance care, in many cases natural wood will end up costing you more—in both cash and time. Aeratis Traditions is a paint-ready porch flooring that's priced competitively with wood at the time of install, and it's both lighter and easier to work with. And the Aeratis Legacy line offers a true 6-inch-wide plank that reduces the installation time and fasteners needed, resulting in a lower-cost-per-square-foot installation.
Period Perfect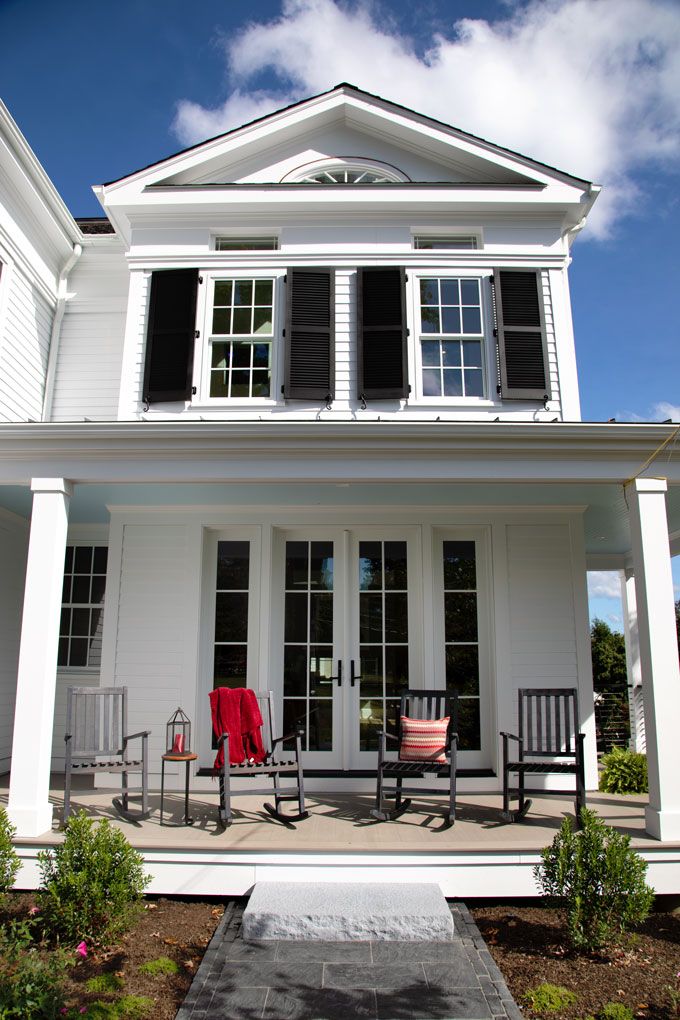 Historically, the porch floor was a smooth, finished board, much like the floors on the interior of the home—not like the rough, deeply embossed boards you see today that are more suitable for deck applications. Aeratis experts took great care creating the period-perfect surface texture, adding just a hint of surface grain to really show the depth and look of wood, but not so deep that it traps dirt and gives mold a place to grow. The result is a refined, finished look that is suitable for historical renovations or new porches designed with historical accuracy. In fact, it's so convincing that Aeratis is the only wood alternative approved in 48 states for historic restorations and restorations on National Register properties.
Aeratis also makes historically accurate double-sided ceiling board and fully-operable custom shutters and period hardware; all of these products (shown) contributed to the restoration of the TOH 2019 Idea House in historic downtown New Canaan, CT.
Find out more about Aeratis period-perfect porch products, here.
Fewer Limitations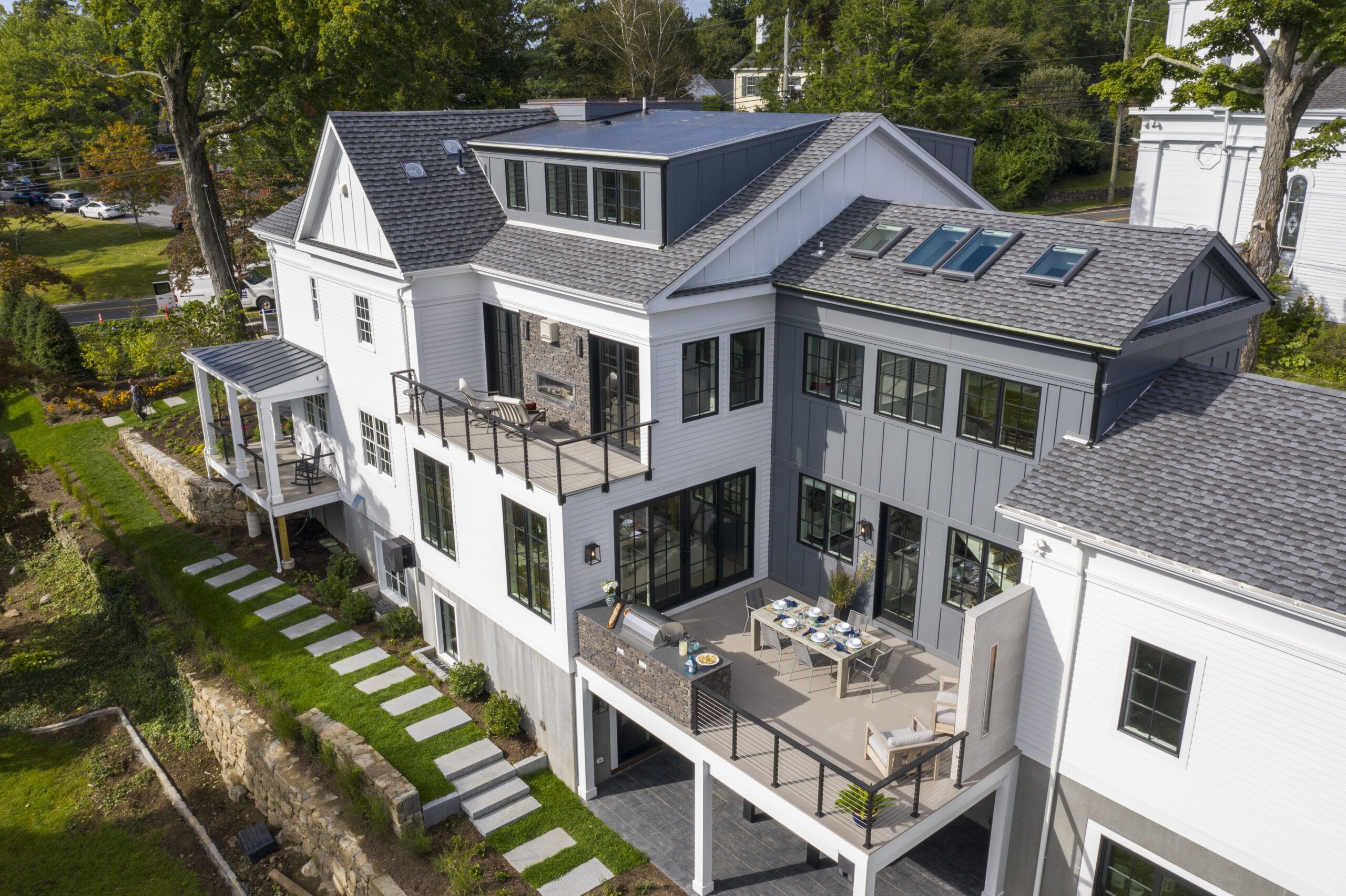 When comparing porch products, it's also important to take a look at their limitations, for example:
Uncovered surfaces are subject to weathering from sunlight and exposure that can affect the appearance and performance of your porch. Many flooring products are designed for use on covered porches only.
Many have a minimum ventilation requirement, and cannot be made waterproof. Aeratis is the only product that not only offers a recommendation for waterproofing a porch, but will warranty the performance of the product when installed per recommendations.
Many cannot be installed within 30 inches of low-E glass (windows and doors with glass).
Only Aeratis can be installed directly atop unsightly, cracked concrete.
Superior Safety Standards
The Class A fire rating does not mean that a surface is fireproof, but rather that, in the event of a fire, it will stay structurally sound longer, and will slow down the spread of flames to give you and your loved ones the valuable time needed to get clear from harm. Today, Aeratis Classic is the only Class A fire-rated product offered for exterior living spaces. And Aeratis surfaces are ADA slip-compliant and provide a slip-resistant surface for residential and commercial projects, for added peace of mind.
Your front porch isn't just an extension of your house, it's an extension of you.
Request a quote, or obtain free samples today, at Aeratis.com