Get This Look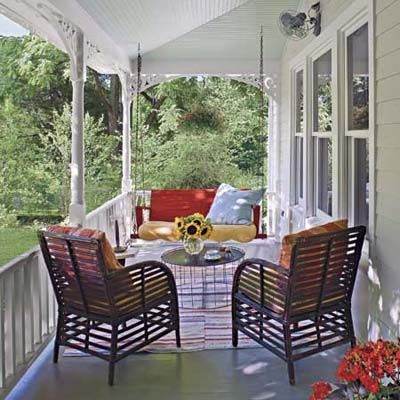 Passing the afternoon on a comfortable front porch is one of life's little pleasures. At this Victorian-era farmhouse, the open-air room faces the street, visually inviting neighbors up for a chat. But it wasn't always so welcoming: Previous owners had ­enclosed it. So when interior designer Irwin Weiner bought the Bucks County, Pennsylvania, home, he set about restoring it with details that fit its turn-of-the-century period. He painted the original beadboard ceiling sky blue and used flea market finds and new materials to finish and furnish it, with results that feel pleasantly aged. Rattan chairs from the 1920s rub elbows with a '70s-era metal coffee table that's grounded by a faded rag rug.
How to achieve a mix that meshes rather than clashes? "Find pieces that seem as if they've been passed down over generations, and the space will look as if it evolved over time," says Weiner. Here, elements you can put together for a similar look.
Rattan Armchairs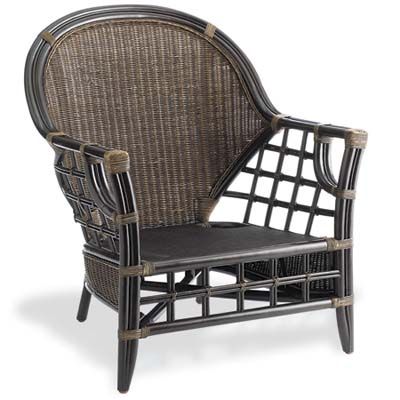 Natural rattan looks at home outdoors, but since it isn't weatherproof it
needs a porch roof for cover from the elements. Add cushions to up the
cozy factor.
About $150; Pier 1 Imports
Classic Swing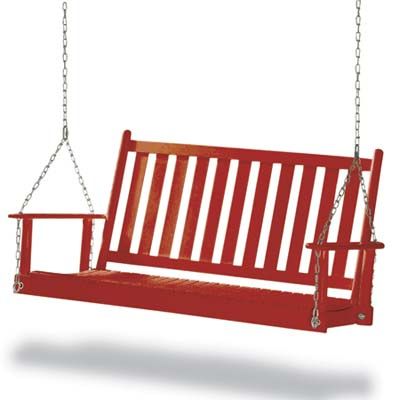 A shiny bright red finish gives this hardwood porch swing a cheerful look. If you're going to hang one, be sure to use eyebolts attached to a support beam or ceiling joists.
About $180, with hanging chains; Home Decorators Collection
Outdoor Pillow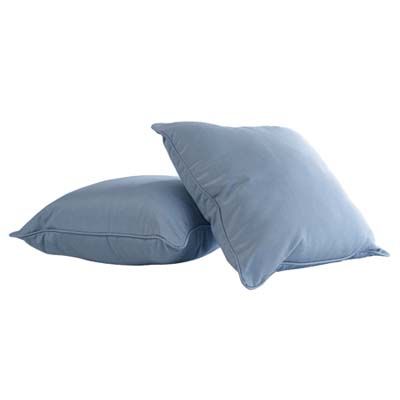 Covered in washable, fade-resistant Sunbrella fabric, these pillows offer low-maintenance comfort.
About $35 each; Ballard Designs
Vintage Fan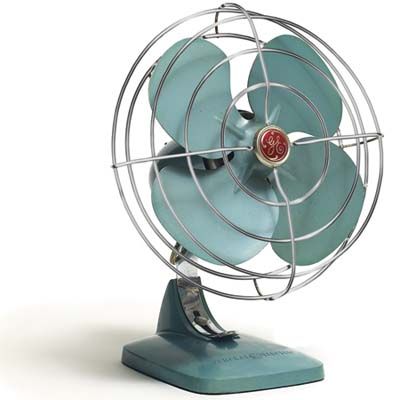 Old desk fans were often made with a notch on the back so they could hang from the wall. Look for antique models, such as this 1950s-era aqua-blue GE fan, at online auctions.
About $30; eBay
Metal Table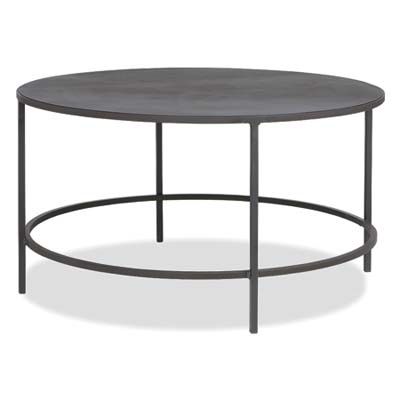 A low, round, lacquered steel coffee table provides a handsome contrast
to the natural materials in the room.
About $200; Room & Board
Rag Rug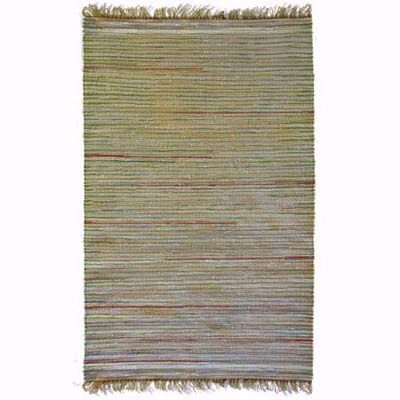 Traditionally pieced together from cotton fabric scraps, these woven rugs add soft color and texture to the floor.
About $130 for a 5-by-8-foot rug; Rugs USA
Decorative Brackets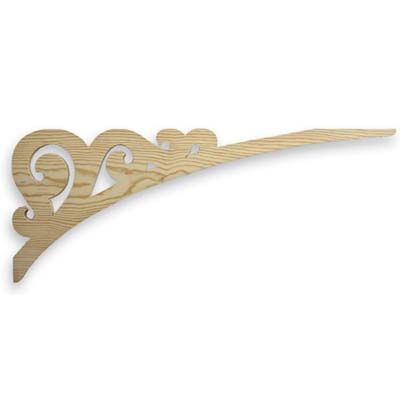 When installed in pairs, these large pine brackets create charming arches that soften the angles on an otherwise straight-lined porch.
About $55 each; Vintage Woodworks
Pro Advice: "To get period details right, research the vernacular architecture in your area. Look for antique postcards of your town on eBay. They're like snapshots of an earlier era."
–Irwin Weiner, homeowner